Twitch Basics
To learn everything you need to know about Twitch streaming, check out our Twitch page!
Post 1 of 3
The Twitch app is live streaming software, primarily used for video gaming, where users can watch others play games, chat with each other, and follow their favorite channels.
In March of 2017, it was announced that Twitch had over 2 million broadcasters and 100 million viewers per month.
This makes the Twitch app a viral broadcasting software, which means there are plenty of opportunities for beginners to make money on Twitch when they start streaming.
Please keep reading our blog post to get the ultimate streaming setup for your Twitch account. Let's talk about how to start a Twitch stream!
Post 1 of 3 in the Twitch Basics
How to Stream on Twitch: Everything You Need to Know
In this post, we'll walk you through the process of setting up your Twitch account, streaming software, and broadcast settings. Let's get started!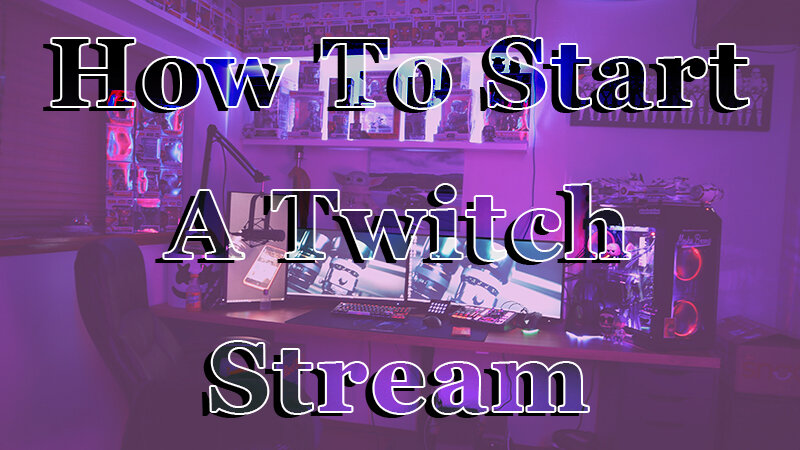 Hardware and Software for Live Streaming
To start your first stream on Twitch, there are a few things you will need:
Once you have all the necessary equipment, you will need to set up your software.
Creating your Twitch account
Hello, potential Twitch streamers! In this blog post, we will discuss how to create your Twitch account and set up all the necessary information to start streaming. First and foremost, head over to Twitch and create an account.
Once you've created an account, you'll need to download the Twitch app, available on the App Store and Google Play.
Once you have created your account, you will be prompted to input personal information. This information includes your name, your email address, and a password. After you have input your personal information, you will be redirected to the main Twitch creator dashboard.
From here, you can start customizing your account through customizable templates. The first thing you will want to do is set up your profile information. This includes your Twitch channel name, channel description, and social media links.
How to set up streaming software
Once you have created your account and filled out all the required information, you are ready to start streaming.
Once you've installed the Twitch app, please open it and sign in. You'll see a screen that looks like this: To start streaming, click on the "stream" button. You'll need to connect your Twitch account to software like XSplit or OBS to start streaming.
Now, you need to link your account with your software. The most popular software for streaming is OBS Studio. Once you have installed OBS Studio, you need to open it and click on Settings. In the Settings tab, you need to click on stream and Service.
OBS Studio is a popular choice for beginners because it is free and easy to use. After installing OBS Studio, you will need to create a new project and click the "Settings" button. From there, you will need to select "Broadcast Settings" and input your Twitch stream key.
How to configure your broadcast settings
If you are thinking of starting a twitch stream, the first step is to choose your broadcast settings. Your stream key is a unique identifier that Twitch provides to your channel used to identify your channel when streaming.
To configure your broadcast settings, you'll need to input your stream key in the settings of your Twitch mobile app.
You first need to decide what bit rate you want to stream your Twitch streams at. Bit rate is how much data is sent over your internet connection each second.
The higher the bit rate, the better the quality of your stream, but it will also use more bandwidth. Most streams should use a bit rate of between 2,000 and 6,000 kbps. Next, you need to choose your resolution and adjust audio levels and other settings.
How To Start a Twitch Stream From Console?
The streaming of videos on Twitch has no limit on computers but is also accessible on various platforms, including smartphones and consoles. You can stream live on Twitch through PlayStation4 and Xbox S consoles.
The only thing players have to do console streaming on Twitch is download the Twitch app to be accessed from the console.
Other gamers using gaming consoles like PS3s and Nintendo Switch can use capture cards as they can stream directly. Some are directly connected to your computer, while others require installation to your PC, so think about how it will work before you purchase.
What Do You Need to Stream on Twitch From PC?
There are various items you will need to stream on Twitch from your PC.
First, you'll need a PC that meets Twitch's minimum requirements for streaming. These include a processor of at least 4 GHz, 4 GB of RAM, and Windows 7 or higher. The computer's CPU is not crucial for the streaming setup.
The most important thing is a quality webcam or other video capture device. This will allow your viewers to see you and your gameplay. You will also need a microphone or another audio source so you can communicate with your viewers.
Finally, you will need a solid internet connection and upload speed. This will ensure your stream is smooth and lag-free. Twitch recommends a bandwidth of at least 3 Mbps for streaming in SD and 6 Mbps for streaming in HD.
In addition, you'll need a capture card for OBS to capture your gameplay footage and software like OBS Studio to broadcast your stream. Finally, you'll need to create a Twitch account and configure your settings.
Once you have all of the necessary hardware and software, it's time to start streaming on Twitch!
What Software to Use for Live Streaming on Twitch?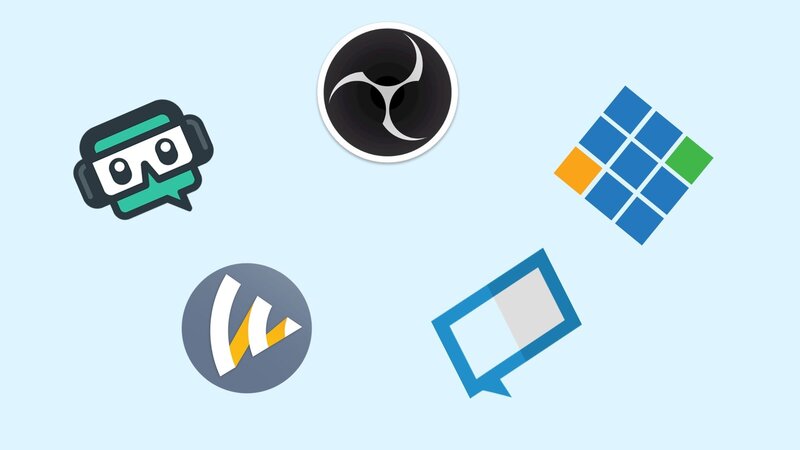 A variety of software can be used for live streaming on Twitch. The most popular options are OBS Studio and Xsplit.
OBS Studio is free and open-source, while Xsplit is paid software. Both have their benefits and drawbacks, so it's essential to choose the right one for your needs. OBS Studio is an excellent option for beginners, as it is easy to use and has a wide range of features.
Xsplit is more advanced and offers more customization options. However, it is also more complicated to use. Ultimately, the best software for live streaming on Twitch depends on your individual needs and preferences.
Things To Consider Before Streaming On Twitch From PC, PS4, & Xbox One
Streaming on Twitch from your PC or PS4 is a great way to interact with fans and followers, but there are a few things you should consider before you get started.
Here are a few tips to help you get started. First, make sure you have a good connection. Streaming can use a lot of bandwidth, and if your connection is slow, your webcam feed will likely be choppy.
Second, be aware of the limited broadcast area on Twitch. PS4 and PC broadcasters are only allowed to stream to a limited number of viewers. If you have many followers, you may want to consider using a streaming service like YouTube or Hitbox.
You'll also need to make sure your computer or PS4 is set up correctly to stream. Check the settings in your streaming software and make sure your resolution and bitrate are set to the correct levels before you begin broadcasting.
Finally, make sure you're familiar with the Twitch broadcasting rules and guidelines. Violating any of the rules could get your channel suspended or banned.
FAQ
How much can a beginner Twitch streamer make?
As Twitch becomes more and more popular, many people are curious about how much money they can make streaming on this streaming platform. The answer to this question is, unfortunately, it depends.
There are a lot of factors that go into how much a Twitch streamer can make, including the size of their audience, the audio quality, internet connection, the type of content they stream on their live streams, and how many sponsors they have.
However, on average, a beginner Twitch streamer can make around $500 per month. This number is likely to go up as the streamer becomes more popular and develops a larger audience while playing games and investing in audio devices and a good gaming PC and all the hardware.
How much does the average twitch streamer make?
People often wonder how much money they can make streaming on Twitch. The answer to that question is not a simple one, as it depends on various factors, including the streamer's viewership and how much they are willing to put into their stream.
However, some general estimates can give a general idea of how much a beginner streamer can make. According to one source, the average Twitch streamer earns around $50 per hour.
However, this earning potential can go up or down depending on various factors, such as the type of content you stream, how popular you become, and how sponsors and advertisers respond to your channel.
You may want to invest in a green screen to improve the video quality. Generally speaking, however, you can make anywhere from a few dollars to a few thousand dollars per month streaming on the Twitch app.
How do beginners make money on Twitch?
One way to make money on Twitch streaming software is to become a Twitch partner. To do this, you must have at least 50 followers and have streamed for at least 8 hours in the past 30 days.
As an affiliate, you will earn a commission on the sales of games, in-game items, third-party services, and other cool features to other viewers.
There are three ways a beginner Twitch streamer can make money: through subscriptions, donations, and sponsorships when they broadcast gameplay.
Generally, many streamers can make anywhere from $2 to $5 per month for every 100 subscribers they have. Donations are typically given by viewers who enjoy the live stream and want to show their appreciation.
The average donation is around $3, but it can vary. Sponsorships are the most lucrative way for beginners to make money on this streaming app.
Conclusion
You now understand everything that is required for your first Twitch streaming adventures. It's not difficult to set up Twitch accounts and new Twitch streams, and if you do, the effort will eventually be rewarding.
Remember, many successful streaming channels started as a hobby, and their commitment to providing consistently good content has helped grow the channel in the long run and has helped them to grow. We hope our article helped you with the technical aspects of the initial setup of streaming on Twitch.
Give this a try as many times as possible in your spare time. You may discover some new aspects of streaming, and who knows what might happen next!
We are sorry that this post was not useful for you!
Let us improve this post!
Tell us how we can improve this post?