TikTok has quickly become the leading social media platform in 2021, and it seems to be growing every single day.
Just like with most other social media platforms, thousands of people were able to make a career on it and become popular Tik Tok Stars.
If you want to find out who are the most popular TikTok stars, you are in the right place because we have gathered a list of all the people you must know.
Biggest Tik Tok Stars
Thousands of people work as social media influencers today, and with TikTok accounts receiving immense success, we see a rise in the number of TikTok stars.
Here we have gathered a list of some of the hot TikTok stars and people you need to follow if you want to have the best TikTok experience!
1. Charli D'Amelio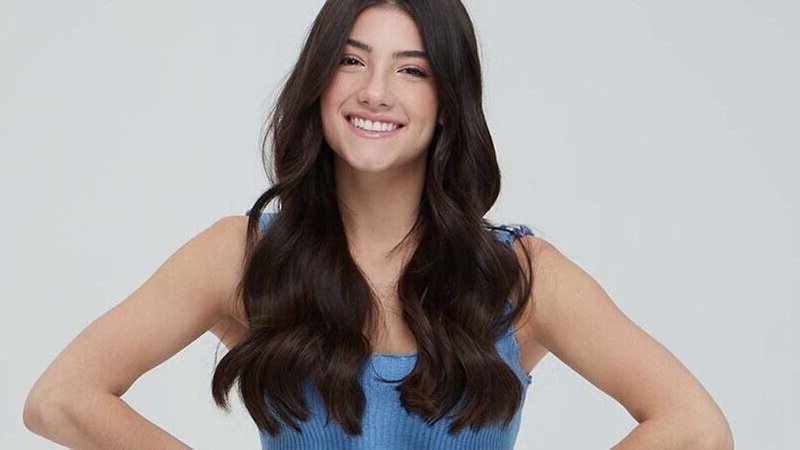 If you have a TikTok account, then there is no way you don't know about Charli D'amelio, one of the first and most popular TikTokers in the world.
Even though she is just 18 years old, she has managed to become one of the most famous people in the world, and her TikTok account skyrocketed when she started doing dance videos to popular songs.
Charli was a competitive dancer for more than 10 years before she started her TikTok account, and she was able to amass a massive following in a really short time.
Once more people started joining TikTok, Charli became the most followed TikTok account, and her career started developing in many different ways.
She got her own docuseries on Hulu, and she starred as a voice actor in an animated film called StarDog and Turbocat.
Charli has also created her nail polish line and makeup line, written a book, and started a podcast.
She received two awards for the best female create on social media, which shows how much media exposure she gets and how loved she is by people on these platforms.
Charli currently has around 107 million followers, and she is one of the most popular stars in the world, so if you didn't do it yet, definitely check out her TikTok videos.
2. Addison Rae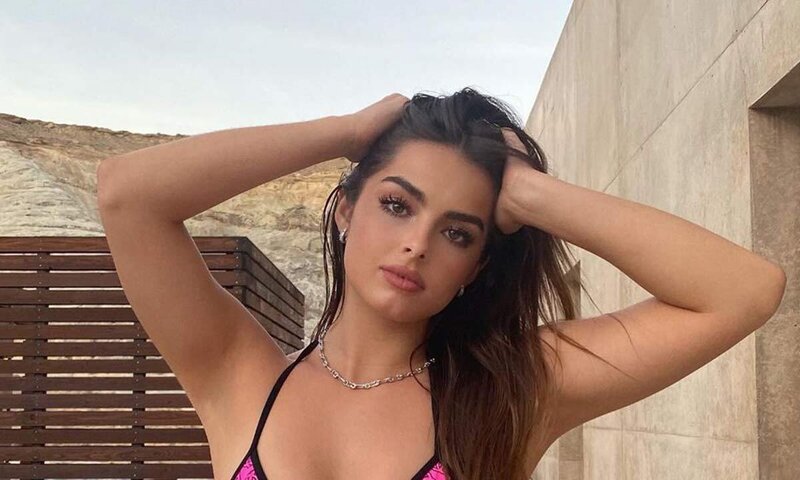 Addison Rae is known not only as a social media personality but also as an actress, singer, and dancer.
She has been the highest-earning TikTok star several times, and her career started after she published several dancing videos on her account.
In 2021, she appeared on the Forber 30 under 30 lists for social media figures, and she had several Peoples Choice and Kids Choice Awards nominations.
Even though she has gained a lot of media exposure, she didn't stop posting short video clips to her TikTok profile, and she has more than 87 million loyal followers on this platform.
Last year Addison started her music career and released her first single called Obsessed, and made her acting debut in a Netflix original movie called He's All That.
She is currently working on a TV show called Fashionista that should air later this year, but she is still making loads of money from her ads, merchandise, and endorsements because she is working with some of the most popular brands in the world.
Her viral dances secured her an amazing career, which is why she still films for TikTok, even though it isn't her main source of income anymore.
Addison will continue to be one of the highest-paid TikTok influencers in the future too, and it seems like not too many people are even close to her!
3. Bella Poarch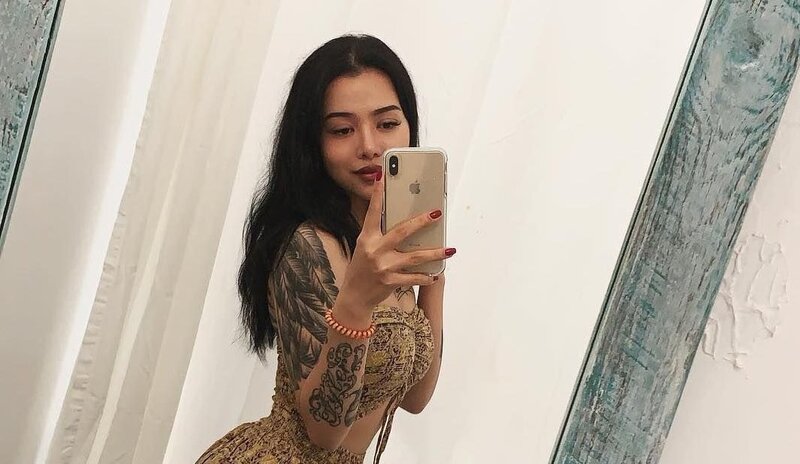 Bella Poarch is one of the most popular TukTok stars but also one of the most interesting girls on this platform.
She is Filipino, and she is known for her lip-syncing videos and dance TikToks, but it seems like not too many of her followers are aware that she has also served 4 years in the military of the United States.
Bella started by creating funny videos where she was imitating other people and doing comedy skits, has done some lip sync videos and dance Tiktoks, and has slowly risen to fame.
She also created the most liked TikTok video in 2020 and was one of the first users of this platform that blew up this way.
Bella still holds the record for the most liked video, with her video being seen more than 50 million likes, and she is the third most-followed account on TikTok.
Last year, she released her debut single called Build a Bitch, and signed a record deal with Warner records, so you can expect her first album soon.
She has also won awards for the best Breakout creator, and she is loved by many companies, so you will see her promoting everything from makeup to cool restaurants.
4. Zach King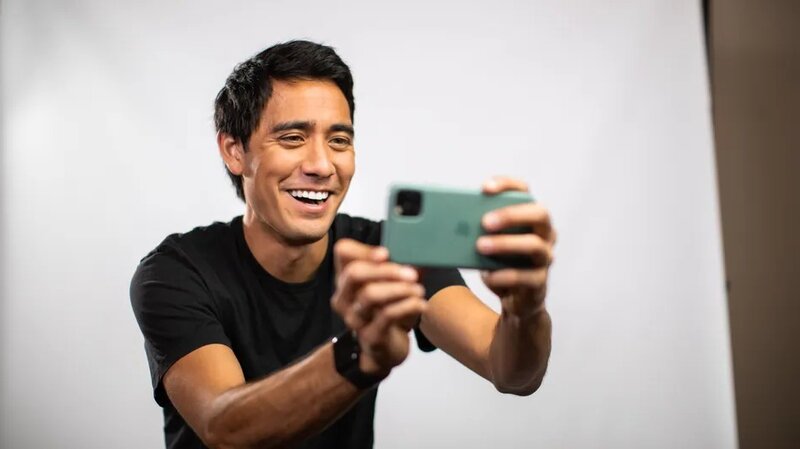 Zach King is probably one of the most popular Tik Tok stars, and if you were on the internet back in the day, you probably know him because he is a former Vine star too.
He is American, known for his magic vines where he was doing magic tricks in 5-second videos, and he is probably one of the first internet influencers who was creating content even before we came up with this profession.
Zach posted his first TikTok video in 2016, and today he is the fifth most-followed person on the platform.
During the time, he started crafting comedy skits, doing different challenges with his wife, but also started a career as a filmmaker.
He was also a part of the reality show The Amazin race, and he was in the NextUp Creators contest organized by Youtube.
Even though he is a bit older than most TikTok stars, Zach is one of the original influencers, and since he is able to experiment with different styles and videos, he easily became one of the most popular TikTok stars too.
5. Loren Gray
Loren Gray is a girl you must have come across on Musical.ly years ago because she was one of its most popular creators.
Years later, she came back to TikTok, where she has attracted more than 50 million loyal followers.
Since she was already well-known and she has established a modeling career, she became one of the best TikTok influencers.
As a model, she appeared in several music videos like those of Chris Brown, she was featured on a lot of songs, too, and she plans on launching a music career soon.
In 2020, she launched her jewelry brand, and she has a lot of sponsorships from fashion brands, which led to her becoming the fourth most paid person on TikTok.
6. Spencer Polaco Knight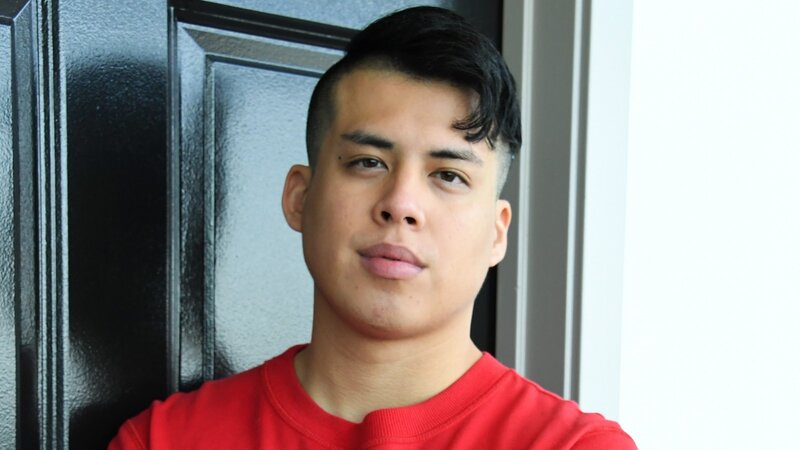 The guy who rose to TikTok fame with a very specific type of videos is Spencer Polaco Knight, better known as Spencer X, who has published thousands of beatboxing videos.
Even though he was a social media personality before and he had a Youtube channel with a large number of followers, he became extremely popular once he started publishing on TikTok.
Polanco didn't have too much support from his own family in the beginning, but as time passed and he managed to get deals and get clapped because of his talent, they grew fond of his profession.
He was featured on Forbes lists, and he has hundreds of original tracks on Spotify, so if you are one of his 50 million followers, you will be able to enjoy full versions of them on this platform.
7. Dixie D'Amelio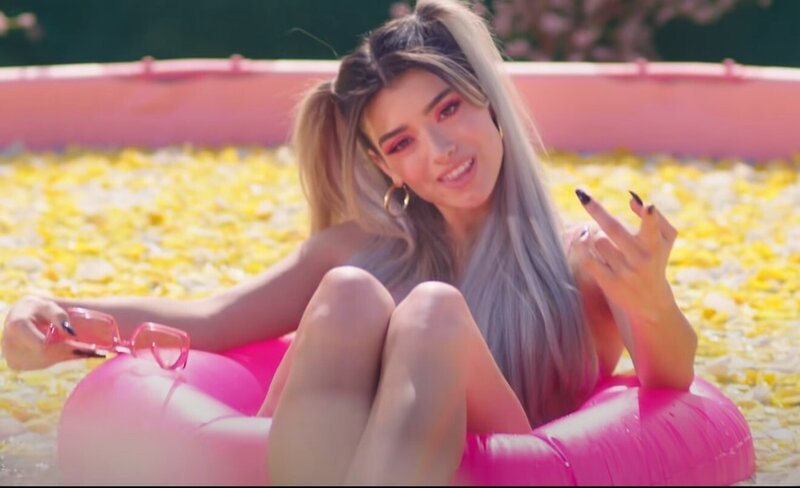 As you probably know, the Amelio sisters are definitely the most popular TikTok stars, and even though Dixie is the older sister, she is the less followed one because she didn't focus that much on her TikTok career.
She was a star of the Youtube series Attaway general, and she has her own talk show where she welcomes other TikTok stars, but she tends to be more dedicated to her own Youtube videos and channel.
In 2020, she signed a record deal, so we can expect to see her music career launching soon, and she is the face of many different brands, so you will see her at all the important events, along with her sister.
8. Holly H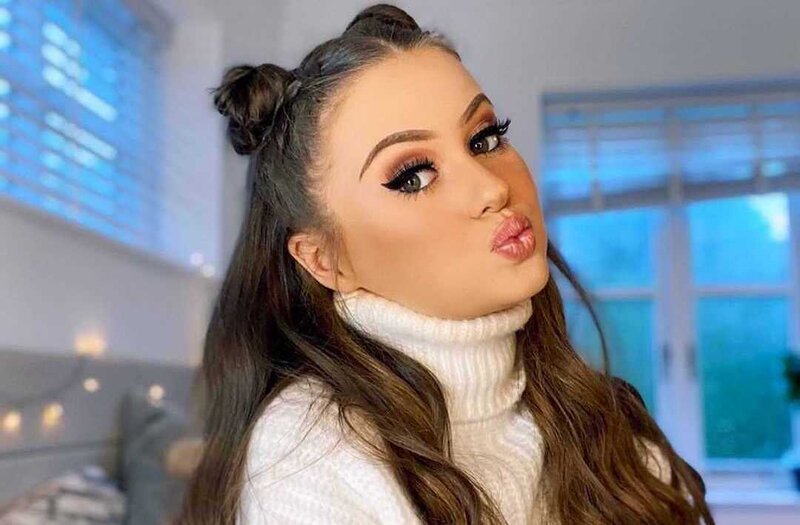 Holly H is a social media personality who was well-known even before TikTok because she had a loyal Vine following.
She is a British social media influencer who became famous for her original content on all social media and for co-hosting a tv show called the Capital.
Holly has also become famous for working with popular fashion brands like Pretty Little Thing and Fashion Nova, and even though she has more than 16 million followers, she didn't launch any merch, makeup, or clothing line, which is quite unusual for a TikTok star.
She is providing her followers with original content all the time, and she puts a lot of effort into creating an interesting social media personality.
9. Ariel Rebecca Martin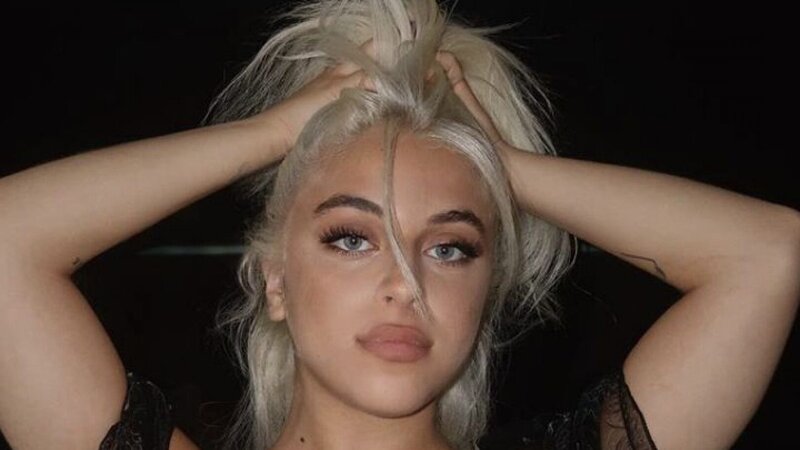 Ariel Rebecca Martin is better known as Baby Ariel, and she became famous back in the time when TikTok was still Musical.ly.
She was recognized as one of the most influential people on the inter by Time magazine several times, and she has a huge Youtube channel too.
Ariel managed to handle several social media platforms at the same time with ease, and she has amassed several million followers on all of them.
However, she is not known solely for her social media presence because she has also starred in a Disney movie called Zombies and in several Nickelodeon Tv shows and movies.
Ariel has also released her own songs, and her EP album launched last summer.
You could see her interviews in big magazines like Rolling Stone, Business Insider, and Teen Vogue, which shows how impactful her social media presence is.
She keeps on improving her career in every single sector, and you can expect her to stay on top of the game for a long time.
10. Josh Richards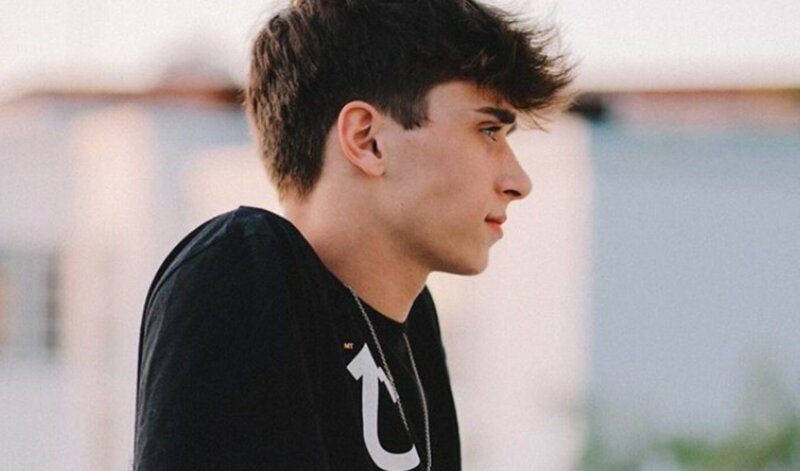 Josh Richards is one of the rare guys that was able to gain 25 million followers on TikTok, and he has one of the most followed accounts in Canada.
This TikTok star is posting everything, from lip-sync content to him doing sports, comedy skits, and many different things.
Josh became one of the famous figures because people recognized him from his movie roles in Brothers Keeper and Summertime dropouts.
However, he is not like most popular figures, and he is, in fact, an inventor and a creator of the TalentX entertainment company and a video sharing service called Triller.
He is an actor, inventor, singer, and content creator, so you will see him exploring all the possible career options out there.
Josh also has sponsorships from amazing companies, and he has an interesting online persona and loyal followers who are following his every step.
11. Will Smith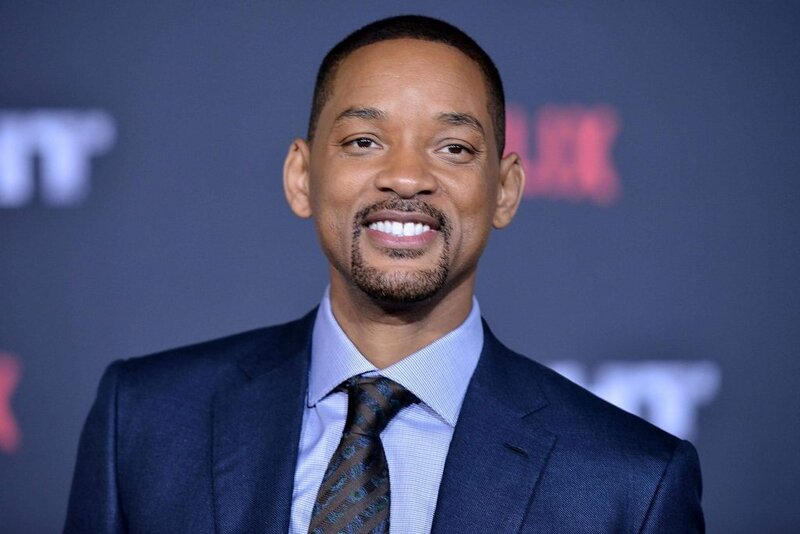 American actor Will Smith also has one of the most followed TikTok accounts, and his videos gather millions of likes with ease.
Even though his situation is a bit different because he was already a worldwide celebrity when he joined the app, he still has a loyal following, and he began posting everything, from videos with his kids to skits where he is recreating his most popular movie moments.
12. Michael Le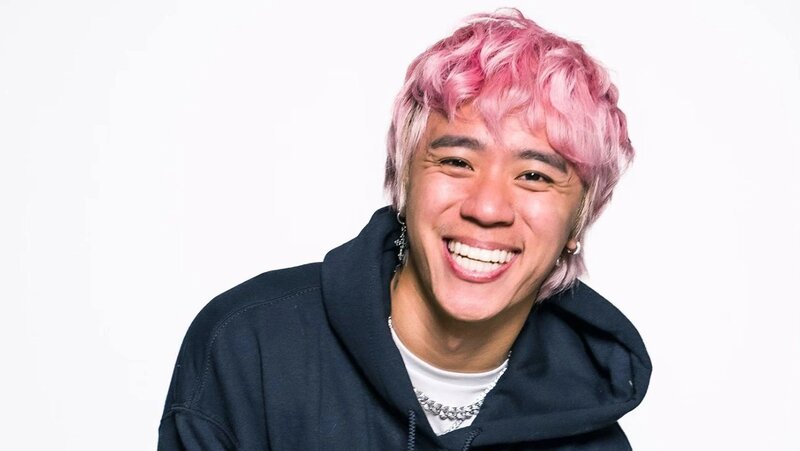 Michael Le is better known as JustMaiko, and his dance content is extremely popular worldwide.
He posts several times a day, and most dance choreography you can see on his profile are completely original.
However, Michael got himself into some problems when he was arrested last year in the USA because he was dancing on top of other people's cars.
Since he didn't have to spend any time in jail, he was back creating his content quite soon, and you can find him on TikTok right now!
Conclusion
As you can see, TikTok is probably the best social media platform for those of you who want to rise to success quickly, and it has thousands of worldwide famous content creators.
However, there are just a few real TikTok stars who have found fame this way, and it seems like it is pretty hard to surpass them in anything.
How to get famous on TikTok is something no one can really tell you, you can just join and give it a try!
TikTok is the best place to be right now, especially if you are a content creator, so start a new account and see where it takes you – maybe you are the next Addison Rae?
FAQ
Who is the most famous TikTok star?
Charli D'amelio is definitely the most followed individual on the platform, and since she has succeeded in all areas of her career, we can say that she is the most famous Tik Tok person, along with Addison Rae and her sister, Dixie.
Do TikTok stars make money?
Yes, TikTok stars can make money from anything like monetized videos to brand sponsorships, and deals, or creating their own business like clothing and makeup lines, Instagram, and other social media ads.
Who has the top 10 most followers on TikTok?
The top 10 followed people on TikTok are Charli D'amelio, Dixie Damelio, Addison Rae, Zach King, Spencer X, Loren Gray, Khaby Lame, Bella Poarch, and Will Smith.