Playing music while streaming on Twitch sounds like an excellent idea, doesn't it? But things aren't always as simple as they may seem on the surface, and believe it or not, this is the thing many new streamers are struggling with. It's a well-known fact that this streaming platform has quite stringent rules for music, but despite that, you will notice that some broadcasters break them. Today, I will talk about the best places to get copyright-free music for Twitch.
---
8 Best Websites to Get Copyright Free Music for Twitch
Epidemic Sound
OWN3D
Jingle Punks Music
Pretzel Rocks
Incompetech
StreamBeats
Monstercat
SoundStripe
Royalty Free Youtube Channels
Royalty-Free Music – No Copyright Music
Audio Library Plus
Adrian von Ziegler
Kevin MacLeod
Josh Woodward
Jonny Easton
NCS 24/7 Live Stream
---
Our insightful article will help you will all those common doubts related to stream-friendly music, and will tell you what are the best resources for copyright free music for Twitch. So, sit back, relax and enjoy our guide!
Can You Play Music While Broadcasting on Twitch?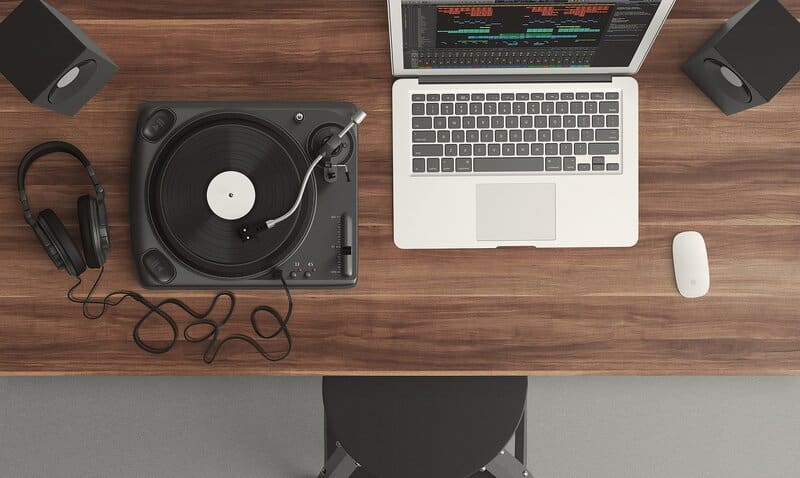 TLDR would be yes, but we prefer to discuss this topic a bit more thoroughly, to give you as precise info as possible on Twitch friendly music.
First of all, have you heard of Digital Millennium Copyright Act (DMCA)?
This copyright law from 1998 aims to establish more stringent control over copyrighted works and prevent their unlawful production and dissemination. Having said so, takedown notices are becoming more and more frequent, ensuring the abuse is minimized as much as possible.
For that reason, it is essential that every single streamer who wants to stay within the safety limits fully familiarizes him/herself with the Terms of Use/Service of Twitch. Or any other broadcasting platform.
And that leads us to the initial question- it is possible to play music while streaming, but it is essential to make a difference between permitted content and no-nos.
Where to Find Good Music for Stream? 
Even though those guidelines for the songs and soundtracks may seem a bit too strict, still there's a multitude of resources where you can find non-copyrighted music for Twitch.
Allow us to introduce you to the most popular options!
1. Epidemic Sound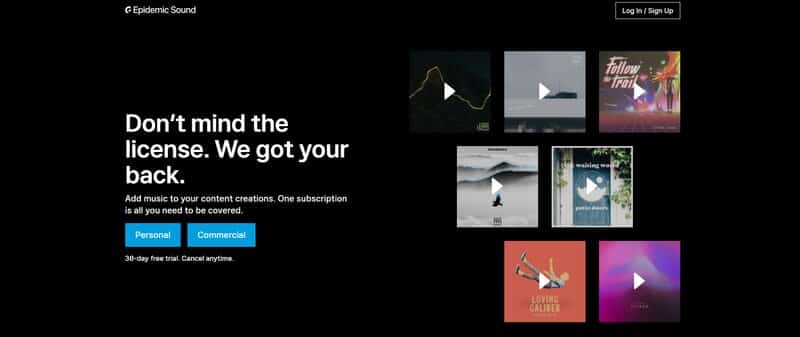 Equipped with more than 34,000 tracks of royalty-free music in a wide spectrum of genres, there's no doubt that this is an excellent resource of the coolest soundtracks for your streaming needs. If you opt for their program, you get the chance to download each part of the track individually, so you can combine your playlist as you deem fit. The package covers tunes not only for Twitch but for FB, YT, and Instagram as well.
When it comes to fees, we can say that they are affordable. On the other hand, if you want to check out how the library looks and how the whole system works, you can always opt for a free trial. You have 30 days to explore it and decide if you are ready to invest.
They own all the featured content and they cooperate directly with artists, so no worries about copyright infringement. On top of that, they enhance the library regularly- weekly, so there will always be more and more new melodies to spice up your channel.
2. OWN3D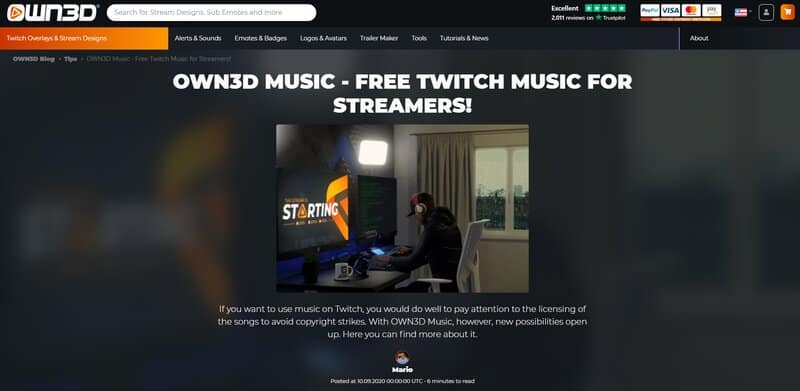 *Use code STREAMMENTOR for 50% discount*
If the name sounds familiar, the feeling is right, as these guys are most popular for excellent graphics – Twitch panels and overlays. But, wanting to provide a full package of service to streamers, they also included sound effects and music in the offering.
At the time being, they have more than 200 LoFi and Synthwave songs, and those are available on 8 different compilations. The best party of all – no strings attached, they are royalty-free streaming music. As far as we managed to find out, the team plans to enhance this collection occasionally, so have no worries, it won't become one of those "same old song" situations.
Even though it is forbidden to play Spotify on this broadcasting software, you can use the extensions to integrate and create your Twitch Spotify playlist.
3. Jingle Punks Music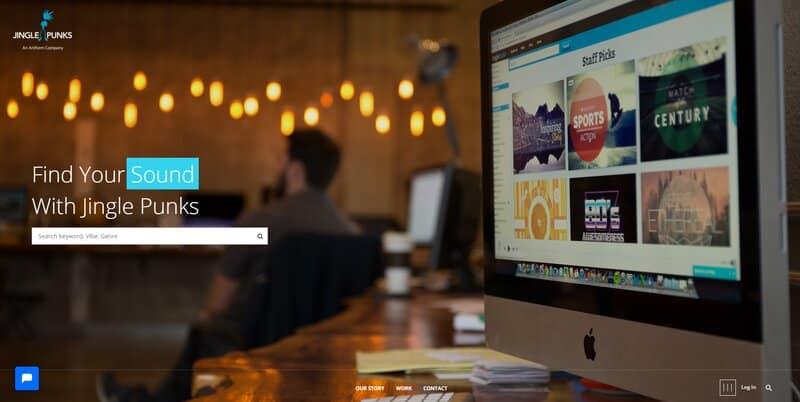 In case you have Streamlabs Prime premium package and you need some melodies for your stream- we have excellent news for you. This specific subscription gives you access to Jingle Punks Music.
Their massive portfolio comprises 100,000 songs in more than a hundred categories. These tunes are done so professionally and they perfectly imitate the genre you need. You can use some of the many pre-arranged playlists or if you feel like experimenting, you can craft your own.
What makes this app so outstanding is that it is developed with broadcasters in mind, as it is equipped with a couple of helpful features. One of them allows you to set soundtracks so that your viewers can hear them, while you don't. Тhis is extremely convenient as it minimizes the distraction if you need to focus on what you are presenting on your stream.
4. Pretzel Rocks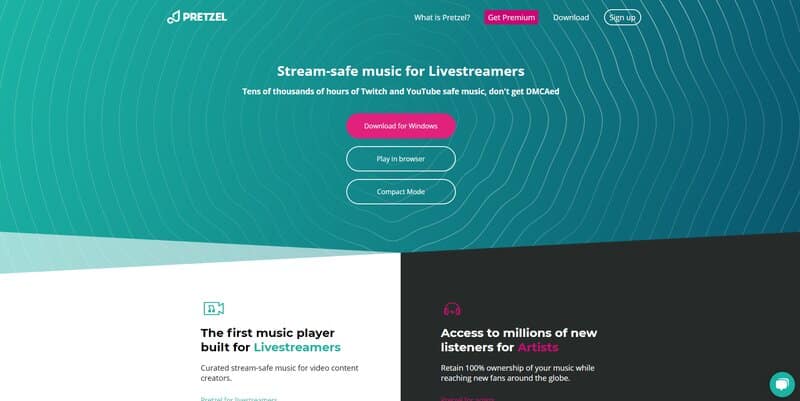 This is another safe resource with a wealthy library of safe music for streamers. If you opt for free usage, do be aware that chat attribution is mandatory. This means that every time a song is played, they will make a post in the chatbox crediting the artist, track title, and provide the link where to purchase it as well.
Of course, you can avoid that by opting for the premium package. The monthly fee for this is $4.99. It is important to note that the artist who recorded those tunes gets 70% of the subscription.
5. Incompetech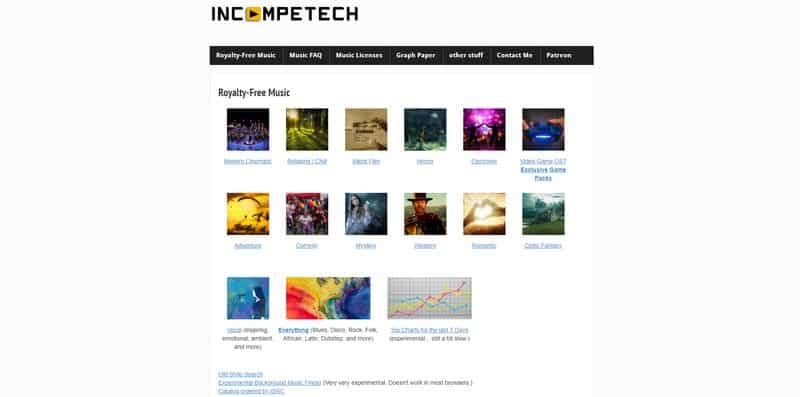 This is another cool resource that allows you to take advantage of the massive collection of music, but again- with mandatory attribution. Like with Pretzel, you can avoid it, if you pay $20 per track. On the other hand, paid licenses give you more freedom, as you will be able to use the song in any project you need forever.
6. StreamBeats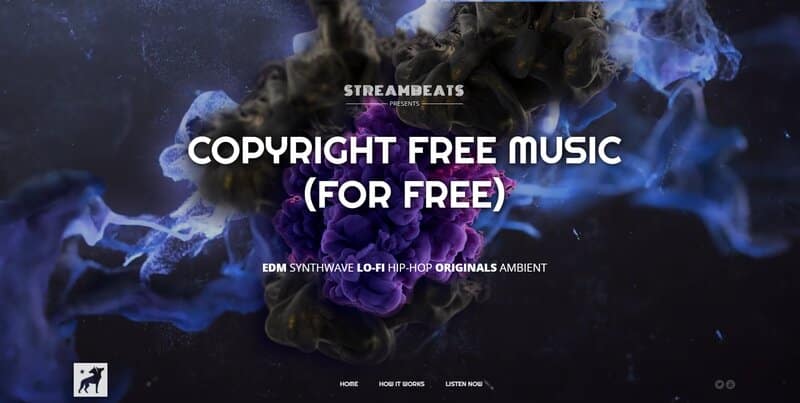 Alpha Gaming's Harris Heller, a streamer himself, was more than generous, as he recorded more than six hours of royalty-free music for Twitch streaming. Broadcasters have the freedom to use it on their streams, as he is also aware of how difficult is to find some good and catchy tunes for a good streaming session.
Think of it as a fine idea for yourself. You could also follow his footsteps and contribute with some interesting royalty-free streaming music others could use as well!
7. Monstercat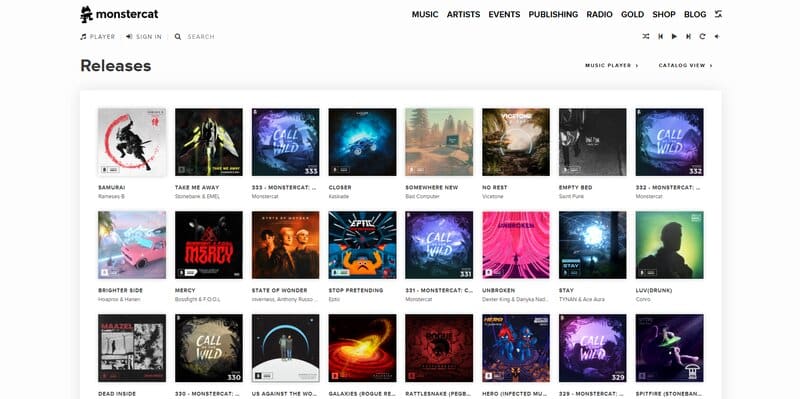 This one comes with multiple options, depending on what your plans are. If you don't intend to monetize your channel, then the access is free. On the other hand, if you do plan to monetize it, you'll have to pay a monthly subscription of $5, which is, you will agree, more than affordable.
This service works not only for Twitch but as well as for those who broadcast via YT and Fb Gaming. It seems that these guys share the same interest as the Twitch team, as they decided to tie the knots in 2020.
Do streamers have any benefits from it?
We could say so. Any broadcaster who signs up gets the status of an affiliate. Even though this doesn't guarantee enlarged viewership or higher income, still it can bring some perks over time.
8. SoundStripe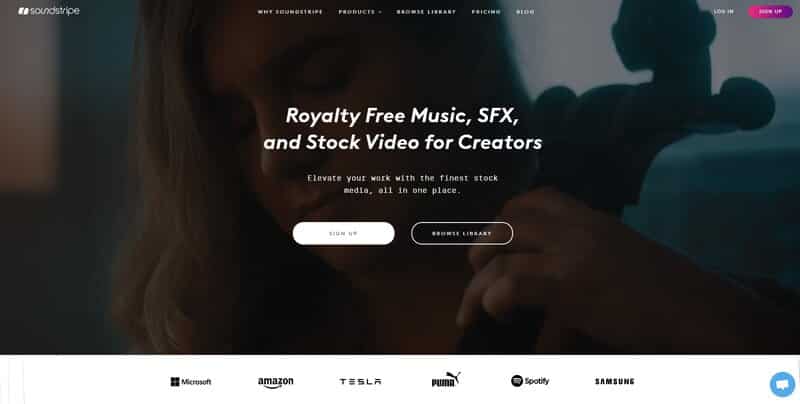 This handy option comes with two interesting possibilities, that is- two different packages. If you are willing to pay a monthly subscription of $11.25, you can get unlimited licenses for music, as well as numerous playlists. If you are willing to invest a bit more, $21, you can get the same options as with the first package plus more than 30,000 sound effects to spice up your broadcasting.                       
Are There any Royalty-Free (Twitch-Friendly) YT Channels?
Absolutely! Aside from those fancy paid options, we gave you, you can also use YouTube to find so many free music for streaming. When you find those channels, you will be able to create your playlists, and use them any time you want. Do pay attention that some of them will require attribution.
On the other hand, here's an even better option for you! Why wouldn't you get in touch with those artists directly and try to make a nice deal for both of you? Tell them that you like their style and that you find it extremely suitable for your stream, and ask around what are the options. In exchange for some royalty-free music for Twitch streaming, you could find some nice way to support that musician and his/ her channel.
One more thing to bear in mind is that Twitch and YT don't have the same policies on infringement. So, before you find yourself in some copyright-related problematic scenario, you better read those rules, terms, and policies. Those couple of minutes of reading can save you plenty of troubles later, leaving you more time to focus on bringing more quality and action to your stream.
Without further ado, let's see the options.
1. Royalty-Free Music – No Copyright Music
As the name says, this is the resource where you can find tons of freebies from versatile genres. There are a couple of playlists, but you can always have fun arranging your own.
2. Audio Library Plus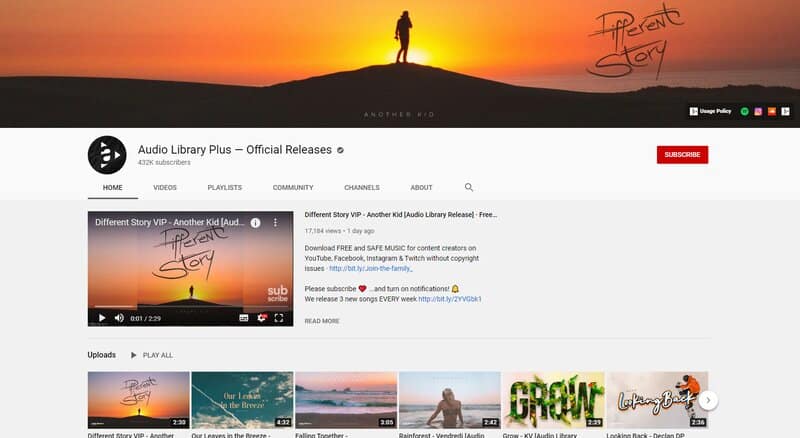 Similar to the previously mentioned option, this channel is continuously adding more songs in a variety of genres, so you have an excellent catalog of melodies at your disposal.
3. Adrian von Ziegler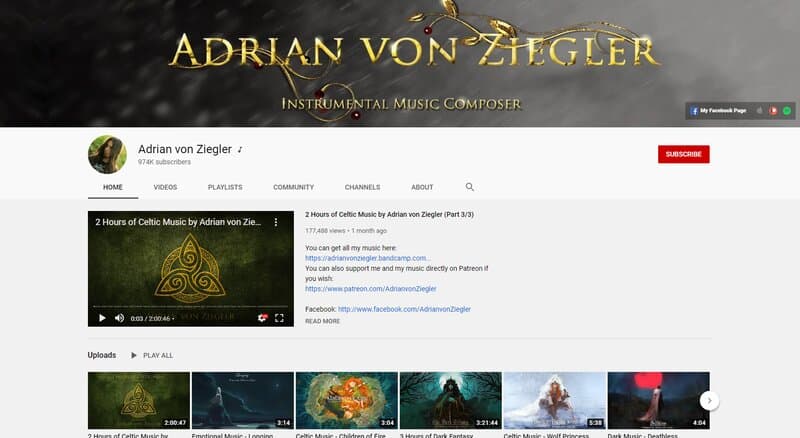 If you are a fan of fantasy and Celtic-styled melodies, then this Swiss composer could be the person you are looking for. However, this option is not completely free, as he asks to purchase his work first. The good thing is that everything is more than well-explained on his channel, so if this is the genre you need, take time to familiarize yourself with the requirements.
4. Kevin MacLeod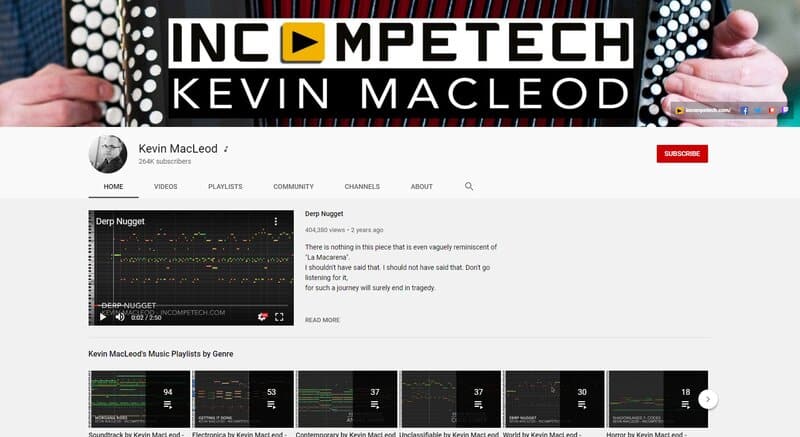 This great artist has composed more than 2,000 songs. All we can say is that generosity is one of his main virtues, as most of his tunes are available for common use.
5. Josh Woodward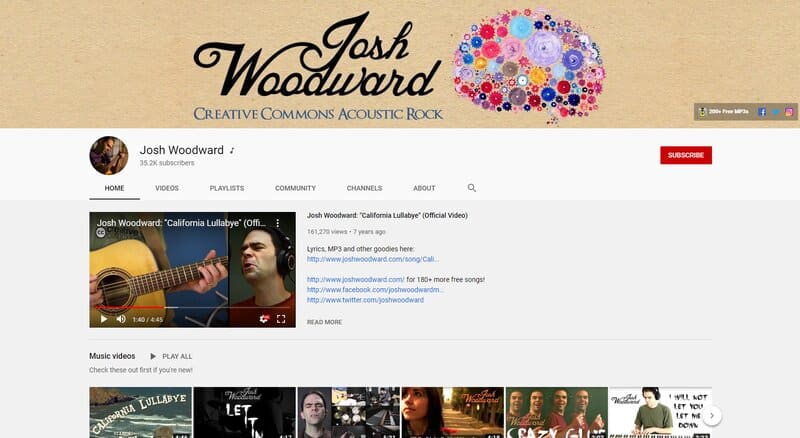 This fantastic musician is both songwriter and vocalist, and one of the best resources for free music for Twitch. His work is available to download, but with a small requirement- attribution.
6. Jonny Easton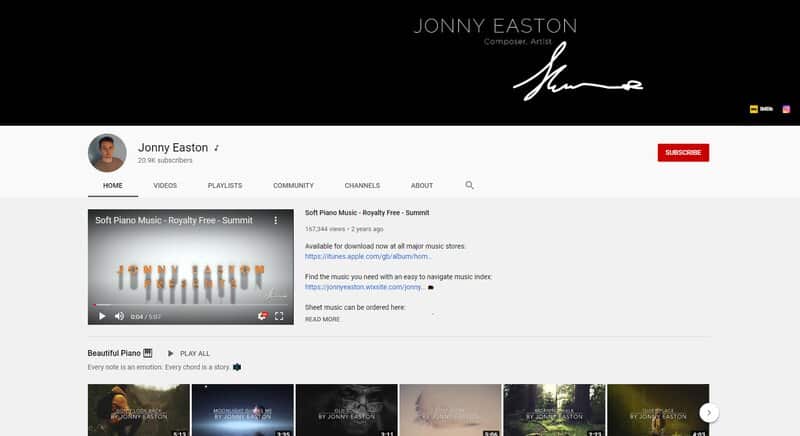 Just like the previous guy, he's more than willing to share his work in exchange for attribution. In case you didn't know, he's a skilled piano player who has composed several songs.
7. NCS 24/7 Live Stream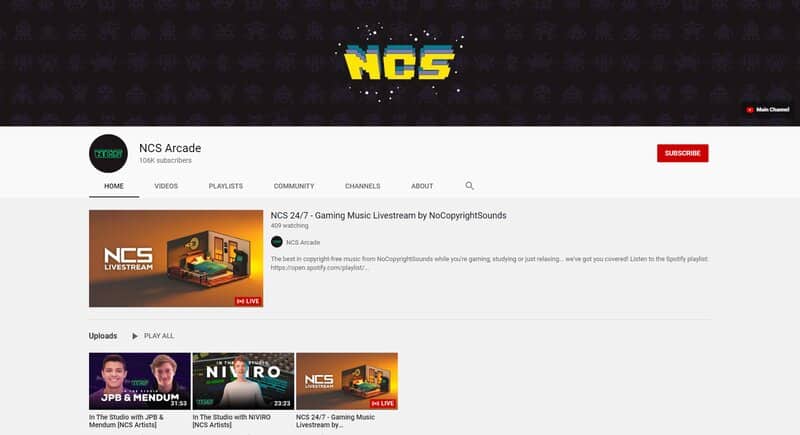 This channel is dedicated to gaming music, and if you are a fan of Electro House, Trap, EDM, or Dubstep- this is a must-visit for you.
Copyright Free Music for Twitch – Hottest Tips for Streamers
Of course, there will always be those wanting to find a loophole and stream anything they like, regardless of copyrights. What they do is decrease the volume in music drastically so that bots cannot recognize the infringement, but viewers can still hear it.
That's wrong, it can only cause you lots of troubles, and we assume that the last thing you want is having your channel blocked or something worse. Instead of seeking loopholes, better start brainstorming how to find some good Twitch copyright free music.
Here are a couple of handy instructions for you:
Which genre is the most suitable for your stream?
Are you looking for instrumental music only or you prefer something with vocals?
Do you need more contemporary sounds or some evergreens fit your demands?
How much are you willing to invest in some paid resources?
The charm popular songs have is that everybody knows them, and it's easier to connect, but having something created for you and your brand sounds even more attractive. And adds more originality to your brand.
Final Thoughts
We have discussed all the main points so now you have a much clearer picture of choosing the good soundtracks for your channel. As you could see, there are more than enough platforms with free Twitch music, so take some time to analyze the options and see what's best for you!      
Frequently Asked Questions
Is it allowed to play royalty-free music on streaming platforms like Twitch?
Yes, that's the only sort of content you CAN use without receiving a DMCA takedown notice.
Where to get permission for copyrighted tunes?
The first thing to do is to find out who's the owner of the rights. Sometimes it's the musician, sometimes it's the studio.
Once you do that, get in touch with the relevant person or department, and see what are the possibilities.
Some will be more than willing to give you permission to use it, with attribution, while the others will ask you to purchase it.
Can I play Spotify on Twitch?
Unfortunately, the answer is no. Even if you have a premium subscription, you still don't have the right to use those soundtracks while broadcasting.
Is playing copyrighted music while streaming legal?
If you have paid for that content (like purchased it or got the right to use it thanks to some subscription), then yes. If you didn't, it's forbidden and illegal to use it. One of the consequences is having the account banned.
Can I use 10 seconds of copyrighted content while streaming?
The reason you ask this is probably the "Fair Use" act, which allegedly permits you to use between 10 and 30 seconds of such music. Sorry to burst your bubbles, but this is just the myth. Don't risk trying, or else you could receive a DMCA strike.