If you have been streaming on Twitch for some time now, maybe you have gotten into the game and want to know how to create a team on Twitch. The following question is pretty logical – how to start a Twitch team at all?
It takes time and effort – you will need to gather people with the same interests as yours, coordinate the group, and cover some technical conditions. For example, the administrator must have a Partner status.
Stay with me and carefully read the following lines, they will be of great assistance in helping you to create a team on Twitch!
Post 8 of 11 in the Account Setup
What Is a Twitch Team?
First of all, let's define what actually is a Twitch team, at all.
The twitch team consists of people who have been streaming for some time on the platform, share the same interests, and want to be a part of a group.
A couple of streamers gathered by the same group name is what superficially defines a Twitch team.
Still, it is always more than that – they have to share the same goals and interests.
Now, you can always create a team, or become a part of an existing one.
It is up to you!
Of course, the team is a hundred percent unique – teams have their own URL on the platform and also contain other information about the team and the members.
Of course, as in any other work where you need to deal with people, it takes a lot of hard work, and cooperation to create a successful Twitch team.
The Conditions for Creating a Twitch Team
First of all, you will have to go through Twitch account creation.
Here is the platform's official guide on how to make a Twitch account.
It is completely free, as well!
Still, anyone who wants to create a team must have a Twitch Partner status.
The good thing is, not all the members need to be Partners to be a part of the team.
Only the founder must be a Partner.
On the other hand, each Partner can receive no more than two requests to join the team, while every member can be a part of numerous teams – there is no stated limit.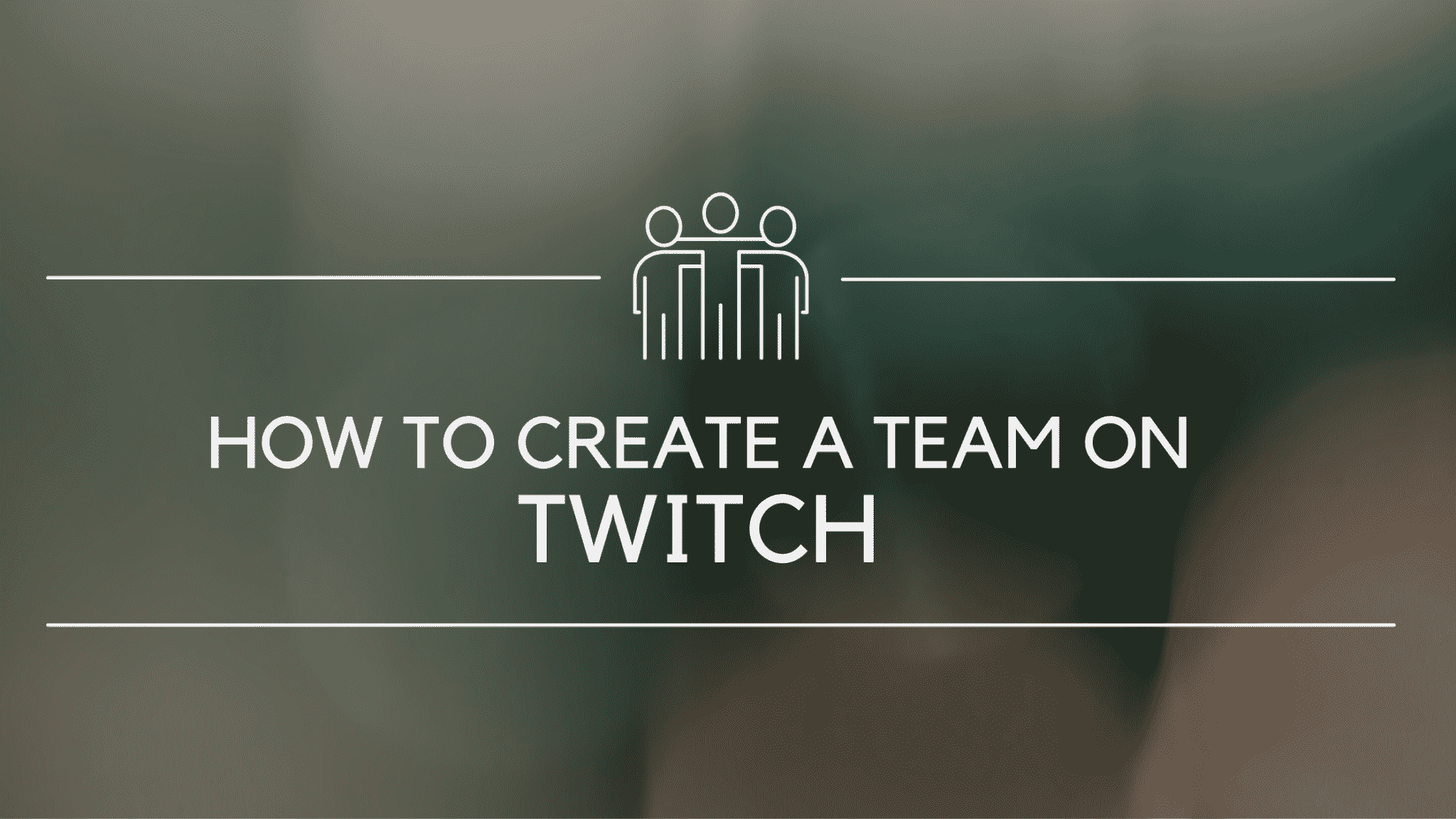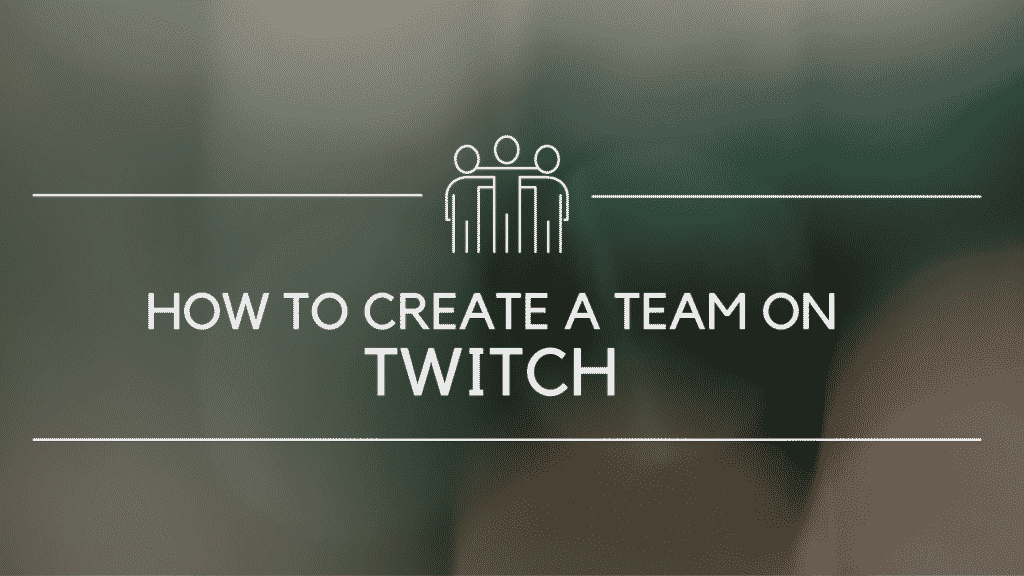 How to Create a Twitch Team – Step by Step
Step 1: First of all, you'll want to get in touch with their Contact Support crew.
Step 2: The email must contain the following information:
Team name – although it isn't of great importance, I advise you to choose something catchy, and easily memorable
Team abbreviation – kind of like a team's nickname, initials, or something as short as that
Your URL – write your preferred team URL.
Step 2: Choose the main account – a single person can lead the team. Correct its page and similar stuff.
Step 3: Invite new members – you will have to wait for this final step. You will be informed when they have approved your team. Once you get the notification, you can invite new members, change the team's page, other information, and other things.
How to Create a Team on Twitch if I Am Not a Partner
As I have already said, to be able to form a team, you must be a Twitch Partner and verified on Twitch.
Still, there are a few other methods to try, and hope that you will get lucky.
1. Try to Find Twitch Partners on Facebook Pages and Groups
There are many groups and pages out there dedicated to Twitch streamers and teams.
Here are some of the most popular Facebook groups dedicated to Twitch streaming: Twitch.tv Streamers, Twitch Streamers, and Networking (TSAN), Twitch.TV Streamers Community.
What you want to do is find a user who is a Partner and team with him/her.
When it comes to pages, many streamers create their pages to inform the audience when they are going live or similar stuff.
You can contact some of them, and see whether they are willing to help you or give you a piece of advice.
A lot of streamers also make Twitter accounts for the same cause, so you can contact them there.
2. Visit Reddit Forums
Reddit is one of the most popular places online when it comes to Twitch.
Here you can find much important information and advice not only on how to create a Twitch team but also on other stuff. For example, how to do the advertising of your channel and many other interesting topics.
3. Visit Other Streamers' Discord Channel
Although it may not seem that way, there are numerous people who have the Partner status and would like to be a part of a team, even though they currently aren't.
I am sure there are streamers whose work you appreciate.
Simply get in touch with them via their Discord channel and see whether they would be interested in a collaboration.
Related: Earn without partnering!
Should You Create Your Twitch Team or Join an Existing One?
Well, there is no straight answer to this question.
There are always two sides to the medal, right?
Let's try and list all the pros and cons when it comes to this.
First of all, deciding to form your team on Twitch implies a lot more effort and work than just joining an existing one.
Remember – you will be responsible for every single detail, creating the branding tactics, coordinating the members, making sure everything is alright…
Although it may not seem hard, managing a Twitch team won't be as easy as it seems.
Also, if you are the administrator, you will pretty much need to handle every single problem that occurs in the team, no matter how small or/and insignificant it may be.
Keep in mind that your team is a mechanism, and if a single screw isn't working properly, the mechanism will collapse.
Although you might be doing Twitch streaming for fun, leading a Twitch team is a lot more than that, and it takes leading and management skills.
How to Moderate Your Twitch Team
Now that you've decided you want to be the team leader, great opportunities come along, as well.
You will be able to make changes, and do it however and whenever you like to.
Here is how to do it.
Visit the account to which you have linked the team (in this case, we will assume it is your account).
 You will notice your avatar in the upper right part of the screen.
In the drop-down menu, click 'Settings'.
Go to the 'Channel and Videos' section.
After that, go to the tab named 'My Teams' – here you will find the list of all the teams you are a part of.
Find the team you want to moderate and click on it.
Go to the 'Edit' button and it will take you to the team dashboard.
Here you can make all the changes you would like to – you can add new members, or remove the existing ones.
If your team has numerous teammates, you can choose whose avatar will be seen on the front page in case of two teammates streaming live at the same time.
Of course, you have numerous graphical solutions and options as well – change the description, colors, etc.
Where to Find New Members
There are a few ways to find new streamers willing to be a part of your team.
Always remember – the more team members, it will be easier to reach potential viewers and followers, as well as sponsors.
Still, keep in mind that sometimes less is more, that is why you want all of the team members to have the same goals and aspirations.
If you have friends from the 'real world' that also use Twitch and stream as often as needed, you can always ask them to hop on board.
Also, here is where Facebook and Twitter can help you, as well.
Find groups, communities, pages, and accounts dedicated to Twitch streamers.
See what people like, what are they are into, and try to find members who like the same things as you do.
Get in touch and see whether they would be interested in joining your team.
Of course, if you would like to invest some money (and I am underlining that it doesn't have to be a lot), you can advertise your team on different social networks.
Explain some of your main goals, describe what are you looking for in the eventual team members, and so on.
Of course, always use your personal channel for advertising, as well.
It will literally cost you no money at all.
Also, get in touch with your viewers and ask them about the similar accounts they have been liking and following.
This way, you will create a warmer atmosphere with your viewers, and often find valuable information.
Ask them about the creator they like, besides you, and get in touch with those creators.
How to Add New Members
There are two ways to add new members to your team.
The first one is to invite them by yourself, one-on-one.
Now, this may take a little more time, but it also means that you will study through potential team members' channels and see are they fitted for your group.
Still, the best way to start exploring is to already form a small team of people you already know.
This way, you will all be able to include them in the process of choosing new people and finding suitable partners.
Never forget – even though you are the administrator, always check all the decisions with your teammates, otherwise, you will seem bossy and come out as a non-team player.
There is another way to gain new members, by letting people apply on their own.
This means they will send you messages with their applications.
Still, the bad side when it comes to this one is that you will probably have tons of requests and it will take quite a while to filter the applications.
Also, be prepared for a little bit of fuss when you reject some of the streamers (after all, we are all living people, right?).
How to Join an Existing Twitch Team
If you have decided that team leading isn't your expertise, and you don't want to be in charge of all of the big and small things that come with the status of a Twitch team leader, you can always find an existing team that suits you, and become its member (if the other team members agree with that, of course).
Here you can find the platform's official guide on how to join a Twitch team.
If you have received an invitation to be a certain team member, go to 'Settings'.
After that, you'll see a tab called 'Channels and Videos'.
Click it.
Go to the 'My Teams' section.
Now you will be able to see all the invitations that you have gotten so far.
Choose the team you would like to join, and click 'Accept'.
Of course, as I have previously stated, you can be a member of several teams.
Summary
In this article, I have tried to explain how to make a Twitch team, al the pros and cons, and ways to make your account more productive.
Still, at the end of the day, all I can say is – yes, it will take a lot of effort, but, on the other hand, you should always think about all the benefits you can gain.
By teaming and forming a successful team, you will be able to step up your game and make progress, not only as a team leader and/or a member of a successful team but also as a streamer.
Frequently Asked Question
Join our Discord Group. Ask questions, team up with fellow streamers, share memes, and more!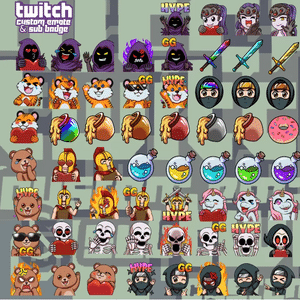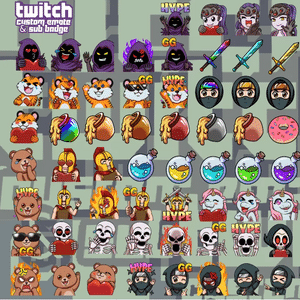 Claim for FREE:
FREE Emote PACKS
A book on growing your audience