Gaming is an unstoppable freight train that's been crushing the entertainment industry for years now, and it displays no signs of hindering down any time soon. That being the case, making a good gaming YouTube channel might be the best option for any aspiring content creator looking to gain recognition, money, or to make some fun.
With this article, together, we'll go through some of the most common scenarios when it comes to making gaming videos, the right ways to go about it, and generally, how to make your life easier in the process.
We'll also cover some information about editing and video recording software solutions, something you need for capturing and editing your gameplay videos, and answer some of the most typical questions about this whole matter.
Let's find out how to record gaming videos for Youtube!
Secrets of the Best Gaming YouTube Videos
Complete Guide
---
Making a gameplay video does not have to be a chore or a complicated task, but you need to be aware of tools you need and can use for the job and some trends you would be wise to follow in the process.
Bellow, we'll talk about essentials in making high-quality gaming YouTube videos for PC or Mac users, gaming consoles, and smartphones.
We'll also look at what kind of editing software you can use to add text, audio commentary, picture in picture, or some other exciting effect to your video file.
PC Gaming YouTube Videos
There are several options that content creators can opt too when recording a PC gaming video for YouTube.
Both Nvidia and AMD cards have their dedicated software solutions for video recording, broadcasting, or sharing in the form of Shadowplay and Relive, respectively.
This gaming software has a minimum effect on game performance and gameplay experience.
They are simple to activate with a dedicated hotkey, and they even offer some basic editing capabilities.
Besides graphic cards themselves, more advanced YouTube gamers can also use a free game screen recorder like Streamlabs, ShareX, or OBS to live stream or record gameplay.
These apps have microphone support for audio narration or voice-over and allow you to add scenes, overlays, text, and all sorts of filters and effects to your recordings.
The tech seavy users for both PC and Mac often use a separate video editor that opens a whole different world of possibilities like multi-track and multi-cam video editing.
You can record audio or add voice audio separately if you got yourself a good microphone and add hundreds of special effects, along with many more exciting features.
Even a single gaming video can take a lot of storage space on your hard drive, though, especially with the video quality available today, so that's something to keep in mind in the long run.
Gaming Videos on Consoles
So, how hard is it to record a gameplay video when it comes to consoles, and do you need any additional equipment for recording to thrive in the YouTube gaming market?
Below we'll cover some of the most popular consoles today and check that out.
1. Play Station Consoles
The process of game capturing on Play Station consoles is pretty straightforward, for the most part, provided that the console is linked to your YouTube account and that you've settled on a video game you will be recording, of course.
How to record gaming videos for Youtube on PS4
You can easily record videos on PS4 by quickly double-tapping the Share button on the joypad, and you can stop the recording in the same fashion.
This console can record gameplay retroactively for 15 minutes by default, storing it in cash memory.
In Share Settings, you can choose to capture up to an hour of gameplay that you can then easily save and upload to YouTube directly from your console.
To upload a game from console to YouTube, press the Share button while in the title screen, pick the Upload Video Clip option, select the clip you would like to upload and choose YouTube as a platform, easy peasy.
Since video editing options on PS4 are minimal, you can always transfer your recording to the flash memory stick or external hard drive via USB cable.
You can then further work on that gameplay video on a computer before the upload, using dedicated video editing software.
To do that, plug in the USB memory or the external hard drive, access the Capture Gallery from the main menu, and choose a game that you've captured videos from in the first place.
After that, locate the recording you need, push the Options button on your controller and select the Copy to USB Storage button from the side menu.
How to record gaming videos for Youtube on PS5
This process works just as well on the newest Play Station 5 console. You can double-tap the Create button to save up to an hour of gameplay video.
To upload any saved video to YouTube, press the Share button after getting to the main menu. That will open the Sharing and Broadcast window, where you'll find the Media Gallery.
Pick the one you want to upload from a list of available videos, press the Options button, and select Share.
From there, you can then edit the video clip or change the tags, title, or description before finally uploading the recording to YouTube.
It is worth noting that you have some more advanced options for editing, thanks to the built-in video editor called Share Factory Studio.
Share Factory Studio is a free native PS5 app with which you can create and professionally edit gameplay videos directly on your console.
It allows you to add text, themes, stickers, soundtrack, and even to make a picture-in-picture video if you own a Play Station camera, of course.
If you want to make better quality videos, you can connect both the PS4 and PS5 consoles to most of the capture cards that you can buy.
In combination with a free screen recording software like OBS, you can record or stream a gaming video directly on your computer and onto a YouTube account.
2. Xbox Consoles
Making a simple YouTube gaming video on these Microsoft consoles can be more complicated than their Play Station counterparts, which doesn't make much sense seeing how they have been direct competitors for many years.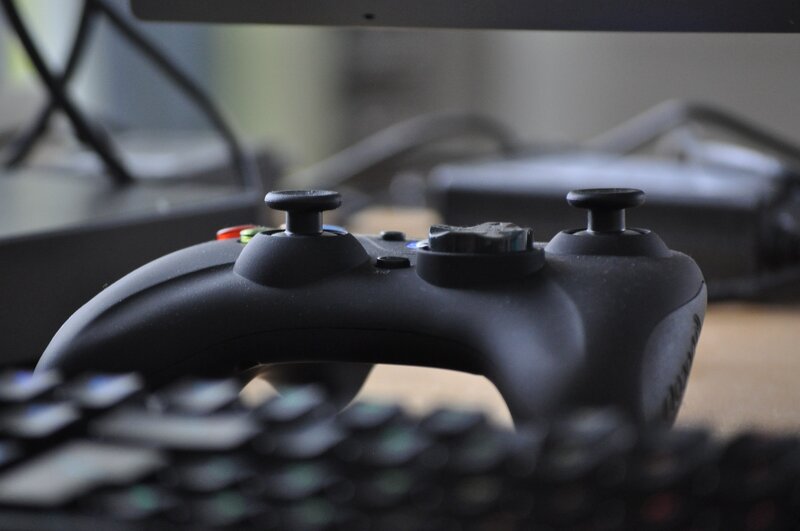 Xbox One
This console offers several options to record your game experience for a YouTube video.
To grab the last 30 seconds of the gameplay retroactively, you need only press the Xbox button on your controller and choose a Record option.
To start recording longer videos, go to Capture options, and select a Record from now.
Depending on the game's resolution and limited console storage space, you can only capture for up to 10 minutes of gameplay on the internal storage.
You can extend that time to an hour of gameplay recording with an external storage unit.
To edit and share your gaming video on YouTube, you have to download Upload Studio and YouTube apps from a store, then edit and manually upload your recording in the same way you would do on a computer.
For something like a let's play video, extensive walkthrough, or commentary, you will require one of the external capture cards, same as with Play Station consoles.
Xbox Series X
Fortunately, the latest Xbox series X is a little more user-friendly than its predecessor when making and sharing game videos, all thanks to the superior operating system and upgraded controller.
You still need to download the YouTube app to share a video directly from the console. To start recording up to 1 minute-long clips, press and hold the new Share button on the controller.
To record a whole hour-long video, you need to connect the external storage to get the required hard drive space.
You then need to go to the Settings tab, choose preferences and afterward the Capture and Share Menu, go down to the Capture Location and choose your external hard disk.
One thing to note here is that you can't use a console to edit or share gameplay from that external drive since you can only do that with internally saved files, so you must use a PC for that task.
3. Nintendo Switch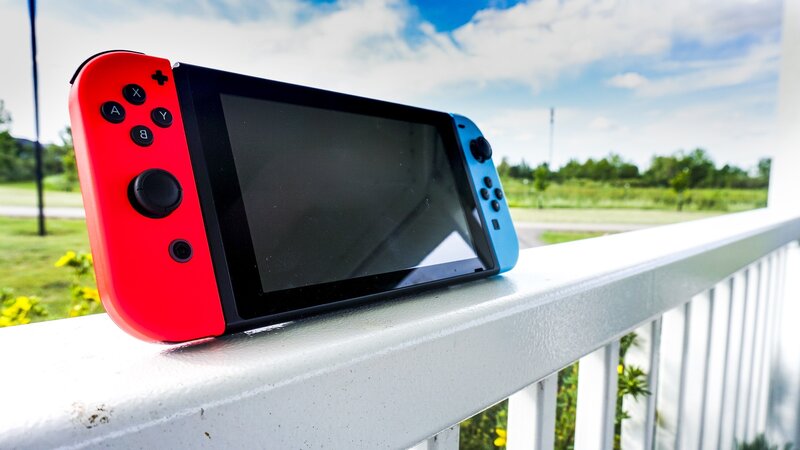 The Switch console is not that great for recording gameplay videos. You can't capture videos or stream to YouTube directly, and your options for that are minimal, but the process itself is simple enough, at least.
The only thing you need to do is press and hold the Capture button so that the console will save the last 30 seconds of your gameplay in its album. You can quickly access and view the contents of the said album by simply choosing it from the home screen.
After that, the only thing to do is transfer all the recordings to the SD card by going to the System settings, selecting the Data management, and clicking on a Manage Screenshot and Videos option.
The 30 seconds screen recording is not nearly good enough for any reputable YouTube channel, especially if your goal is to make a let's play video or to play games for longer for any other reason.
For that, you will have to utilize a screen capture card and video capture software on your computer—the same process as with any other console described above.
Smartphones
Gaming on smartphones is perhaps not as popular as on PCs or consoles, but it is in neverending expansion and undoubtedly worthy of mention in the article.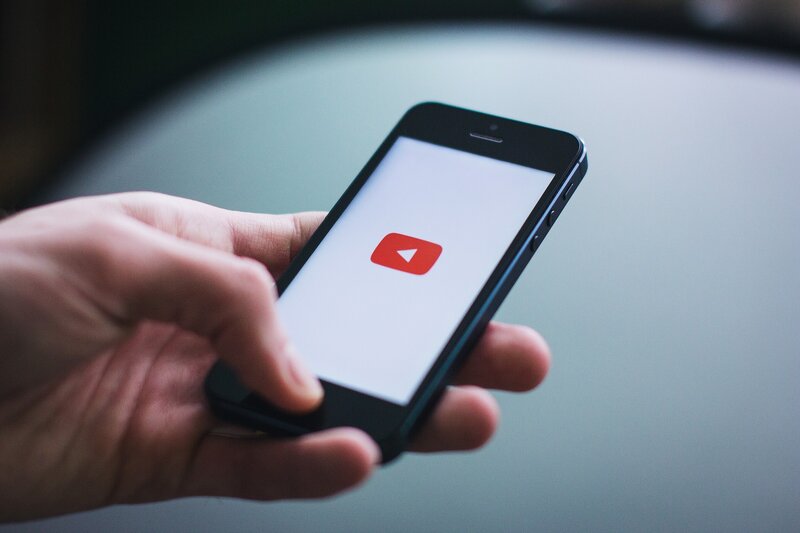 Android
Things here are as simple as they get in this case because the phone itself serves as a screen recorder.
If you're using an Android phone to record gameplay and make a YouTube video, you need to install the latest version of the free Google Play Games app, start the said app and choose a game you wish to record.
Then tap on the Record button, set the preferred quality of video, press Next, and launch a game when a prompt comes out.
Not only will you have an option to record a gameplay video with original game audio, but you will also be able to record your face through the front camera and your voice via the internal microphone. Not bad for a free application.
All the video clips that you managed to record will be saved in a phone gallery, so you can further edit and share them on YouTube straight from your device.
iPhone
There are two ways for you to record video of your gameplay for YouTube using iPhones and iPads.
The first way is to enable the Screen Recording from the Control Center in Settings. That way, you'll be able to open a Control center and use that option to record a video whenever you want. That includes the times that you are in-game environment.
The second way includes getting the free framework called ReplayKit, with which you can record both the game video and audio from both your microphone and the game itself.
ReplayKit works in much the same way as its counterpart from the Android family. Run the app to find and start a game you wish to record. The only flaw of this app is that not all games are supported, but enough of them are so that you don't have to worry most of the time.
The next step would be to download and install the YouTube iOS app, with which you can later edit and share your gaming video manually.
Video Editing Software and Other Necessities
The most effective way of gaining complete control over your finished recording is to get a good video editor to effectively modify and edit your gaming video entirely to your liking.
That's more important now when any gaming video on YouTube is expected to be done as professionally as possible.
That's something that you can't do as effectively with a gaming console as with some other software solutions that you can find on a PC or Mac computer.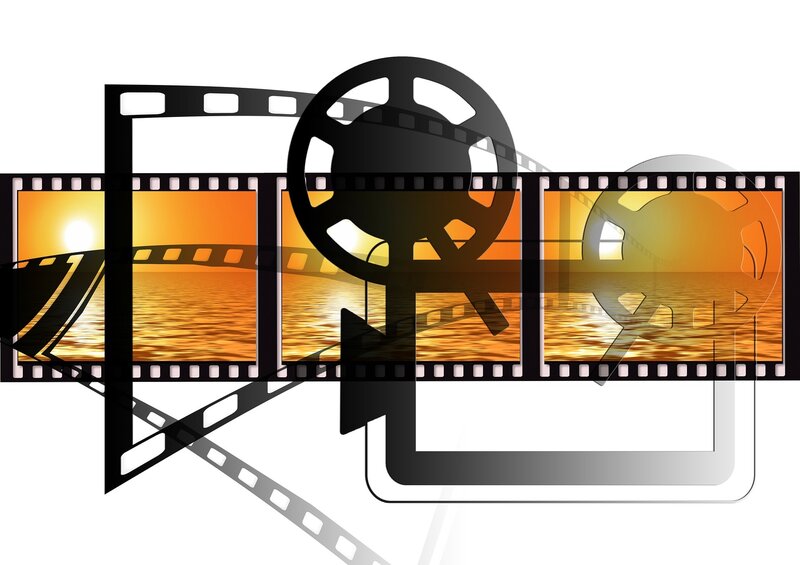 Even though the best programs out there like Premiere Pro or Final Cut Pro are pretty costly, some pretty helpful apps out there won't cost you a dime.
Some of the most prominent free apps for the video editing process are:
Some other fortes that may come in handy when making a video game YouTube channel are:
Final Thoughts
YouTube gamers face fierce competition from their peers and people on the other platforms. It's not enough to record gameplay randomly and hope for the best.
Making a high-quality gaming video requires both effort and creativity, but it's all in good fun.
The best-case scenario is that you'll find your niche among the millions of game enthusiasts just waiting for the next great thing.
Worst case scenario – at least you'll have some fun and learn new things about audio and video recording, about the game world, and people too.
There's no way of knowing how things would go unless you try your hardest, so pick your poison and start recording.
Frequently Asked Questions
What do you need to make a gaming video for YouTube?
Some of the essential things you'd want to procure to start your gaming career on YouTube are a computer or a console to play games, record or stream gameplay footage directly to your gaming YouTube channel.
If you like to add audio comments or narration, you could do fine with only a simple gaming headset, and you're pretty much set to go in most cases.
Suppose you prefer to have the highest possible quality in your videos, though. In that case, you can always acquire one of the available capture cards, a capable standalone mic for professional-sounding audio, and a powerful video editor so you can edit your videos to perfection before you decide to upload them on YouTube.
Some content creators also utilize a green screen for complex recording setups, adding more exciting content on screen, different backgrounds, etc.
Is it profitable to make, share, and trade video game stories on YouTube?
Although Twitch is the most popular solution for people who play games online, YouTube is no slouch in that matter.
Depending on the popularity of your channel and the quality of content, you can make a decent amount of money from producing gameplay videos on YouTube.
Some of the most popular channels on YouTube are of the gaming variety. Creators like PewDewPie, Markiplier, Fernanfloo, and the rest garner tens of millions of subscribers and billions of views on their channels.
So if you like to play games, it is nice to know that you can build a successful YouTube career, worldwide recognition, and money with a thrilling concept and high-quality content.
What is a capture card?
Capture cards are pieces of hardware that allow you to record game videos from a computer or a console without interfering with your gameplay experience.
With this device, you can capture longer gameplay sessions and record with a higher video quality than what is usually available on consoles.
Plus, you have the advantage of using programs like OBS and XSplit to set up your recording stage in whatever way suits you best.
This card is an integral tool for advanced users, live streaming and recording game videos on YouTube, Twitch, and other platforms.
Some of the most prevalent ones on the market are:
1. Elgato Game Capture HD60 S+
2. AverMedia Live Gamer Mini
3. Elgato Game Capture 4K60 S+
4. Asus Tuf Gaming CU4K30
5. AverMedia Live Gamer Portable 2 Plus
6. Elgato 4K60 Pro
7. EVGA XR1