Twitch streaming has become quite popular over the last few years and many even found a way to turn this fun hobby into a job.
So, if you are thinking of pursuing this type of career, you will need the best streaming software.
As a beginner and amateur streamer, you probably don't have so much money you can invest in the new equipment.
If you own a low-end PC, there are still many options when it comes to streaming software for low-end PC. Here are the best ones:
I have prepared a list of the best streaming software for low-end PC so without any ado, let's start!
General Requirements
Every streaming software has a unique set of requirements – however, there are some minimal requirements your computer should meet.
So, before I start talking about the best streaming software, I would like to briefly discuss some of the equipment requirements.
Processor
One thing that will impact the live streaming software performance and quality of the live stream is a processor.
Advanced Micro Devices or a shorter AMD, processing unit is a great choice.
If you aren't sure which one to pick, just check the specifications of Intel i5 – the one with the somewhat same specifications should be good enough.
For streamers that have Intel, as said i5 is suitable for streaming. To be more specific, check whether you have i5 – 4670.
QUICK OVERVIEW: Best CPU
Top Pick

Intel Core i9-13900K

24 Cores / 32 Threads
Up to 5.8 GHz Turbo boost

16 cores / 32 threads
Up to 5.7 GHz Boost Clock

16 cores / 24 threads
Up to 5.4 GHz Turbo Boost
RAM
RAM will make sure that there are no lags during the live stream – it manages the playback process, and it is too low, the content won't be displayed properly.
Thus, your viewers will see choppy video clips, and you as a gamer will experience some problems as well.
So, it is important to upgrade RAM to evade these problems.
8GB of RAM is enough for the broadcast to run smoothly.
Graphics Card
Assuming that you've been into gaming for some time, you are probably well familiar with the importance of a graphics card.
When it comes to streaming, DirectX 10 is a minimum requirement.
QUICK OVERVIEW: Best GPU for Streaming
2520MHz core clock speed
24GB GDDR6X

16GB GDDR6
WINDFORCE Cooling System

16GB GDDR6
Minimum System Power: 950W
The Game
Of course, last but not least is the game.
You should be aware that not all games can be recorded in all live streaming software. For example, OBS has Game capture – a great option for recording gameplay.
However, with some games for streaming, it just doesn't work, but there is a solution – streamers just have to switch from Game capture to Desktop capture.
Before you download any streaming software for low end PC, make sure that the game you plan on streaming is compatible with it.
See which streaming software other streamers are using with that game.
How to Pick the Right Lightweight Streaming Software
In this guide, I will talk about some of the streamers' go-to choices.
So, how pick one out of several of them?
Well, the thing you should focus on the most is their features.
You probably have some general idea of how you want your live stream to look, so before you download the live streaming software, make sure it has the features that enable you to create the content that you want.
Maybe you don't want Twitch Chatbot, but want to use Alerts.
Or, you aren't good at creating overlays and need streaming software with built-in themes.
A good place to find alerts, overlays, and banners is OWN3D Pro. The reason why I recommend the Pro version is because it just offers more.
For some, capture modes are the most important – they want to make sure that they can switch between different modes and connect as many external devices as they want.
Another thing you should pay attention to is requirements – even though it is an undemanding game streaming software for low-end PC, it may not be compatible with your computer.
Related: Best Streaming Software for Twitch
Best Streaming Software for Low-End PC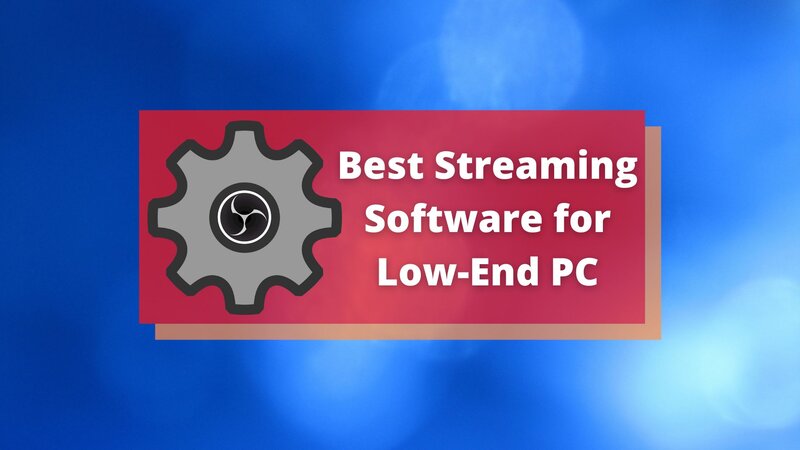 1. OneStream Live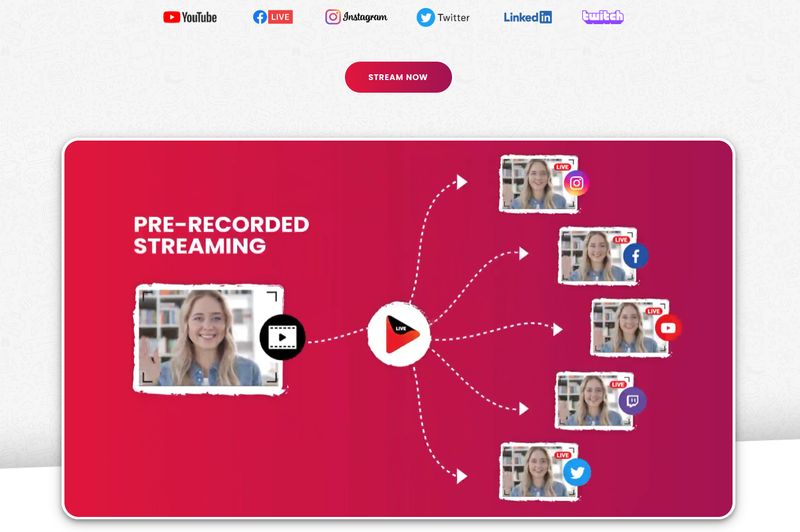 OneStream Live is one of the modern cloud-based platforms for streaming, recording, and pre-recorded streaming. You can upload videos and live stream to multiple platforms, including Instagram, Facebook, Youtube, Twitch, Twitter, and LinkedIn.
Because it is one of the newer services, you don't need to download anything to use it. It is a completely cloud-based platform, which makes it easier to set up and use.
When it comes to the pricing, there are 4 available plans for you to choose from. The first plan is completely free to use but has some limitations. Honestly, this plan is great if you want to try out OneStream.
Other than that, you can pick one of the three paid plans, Basic, Standard, and Professional, with prices being respectively $10/month for Basic, $39/month for Standard, and $79/month for Professional. Professional gives you the most benefits, but you might not even need all of those features if you're just a beginner.
2. OBS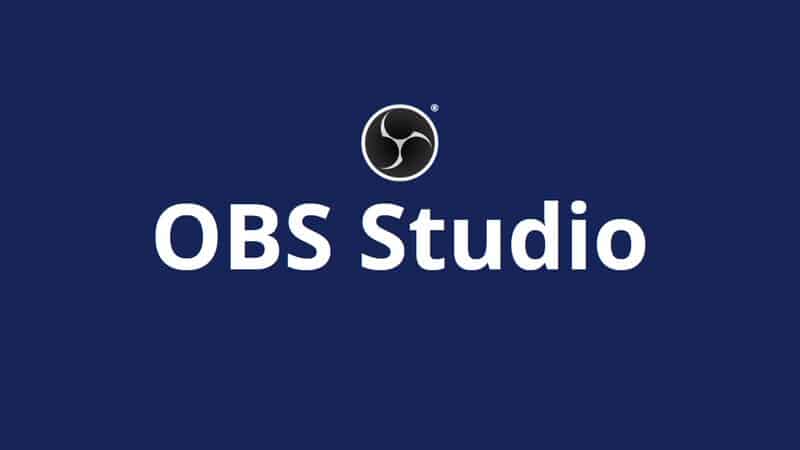 Probably every streamer is familiar with OBS – it is the most used streaming software, not just among amateurs, but among professionals as well. It is one of the best streaming tools out there!
Why?
Well, this is open-source software for live streaming, which means that anybody can easily get it.
Also, many turn to it because of its versatility. This is one of the rare streaming software that is compatible with all operating systems.
It doesn't matter whether you own Mac, Windows, Linux – there are separate links for download, so you can easily get the version that will work on your computer. Below you can see other OBS minimum requirements.
Now, when it comes to the setup, it needs to be done carefully.
You can easily choose the right OBS settings for low-end PC such as 720p resolution, adequate bitrate, preset, and others to keep the open broadcaster software CPU usage low.
So, before you download the software, do your homework on the best OBS settings for low-end PC.
When it comes to the features, OBS has many.
As said already, you have multiple capture modes and external devices can be connected to it as well.
One thing you should keep in mind that some popular features like Alerts or Chatbox and Chatbot aren't incorporated into this streaming software for low end PC.
However, multiple plugins are available for OBS, so adding these features shouldn't be a problem.
Some beginners have complained about the complexity of the software with which I have to agree.
The dashboard is intimidating, and sometimes choosing the right setting is hard.
If you do decide to get OBS, I would advise you to just play with the software – try different settings, options to figure out which work the best for you.
3. SLOBS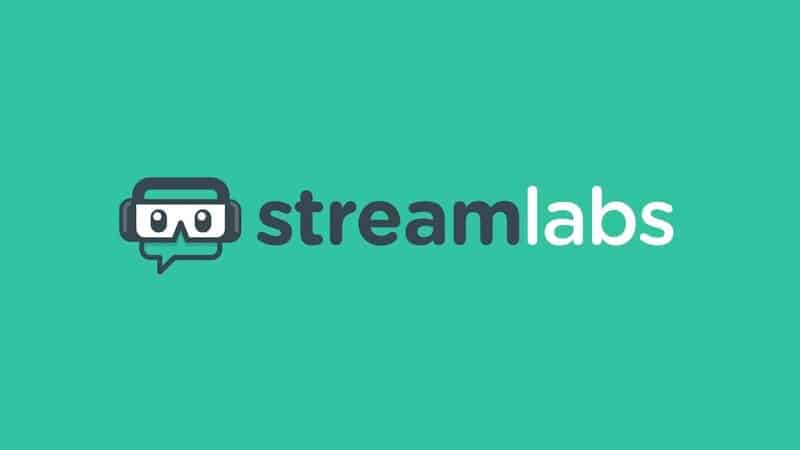 Streamlabs OBS is a bit improved version of OBS.
While OBS was developed not only for gaming but for broadcasting in general, SLOBS was created for gamers specifically.
Firstly, it was available only for Windows, and Mac users used Boot camp for installation.
Now, this is one of the best streaming software for low end PC and it is compatible with both OS.
Also, it can be used for live streaming on the phone, so you aren't limited to streaming from only one device.
When it comes to the setup process, it is similar to OBS – the settings you would choose in OBS, you can choose in SLOBS.
The dashboard is also quite similar, but in SLOBS you can change the layout, which means that it features even more tools for customization.
Furthermore, SLOBS doesn't require the use of third-party apps.
This time developers integrated all of the famous features such as Notifications, Chatbot, and Chat.
You can find them all in the Widget tab when you go to Sources.
Another thing that SLOBS allows is channel monetization, donations, and branding.
It enables the affiliation links, and has multiple payment options – even though SLOBS doesn't take any cuts from the earned money, the platform you choose for payment may.
For example, PayPal is one of the options – great, because transferring money via PayPal is super easy! However, if somebody donates $20, you won't receive the entire amount. A small percentage will be cut because this is how PayPal works.
I mentioned branding as well – as your audience grows and your channel expands, your viewers might be interested in buying your merch. Well, SLOBS allows you to place your logo on different products (T-shirts, sweaters, hats, etc.) and earn extra cash by selling these items.
Keep in mind that some of these options aren't available with the free version. SLOBS has SLOBS Pro, which costs about $150 per year, and only with this version branding, along with some other premium features, is enabled.
4. XSplit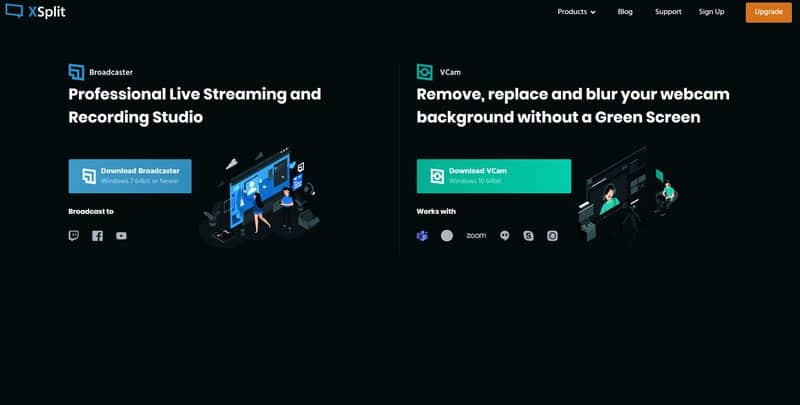 XSplit is not the easiest streaming software to learn since it has many advanced settings, yet it works perfectly fine on average computers, especially if you play with the settings a bit, and set the ones optimized for your device.
Another thing that has to be stated is that this streaming software for low end computers isn't free, which is why many streamers choose other ones.
You don't have to pay to download it, but if you stick with the free version, you won't be full access, which means that tweaking those settings will be harder.
Also, a watermark will be featured on all of your streams. The only way to get rid of it is to set the resolution to 720p and choose 30 FPS.
Another way to get rid of a watermark is to subscribe – it will cost you only $5 per month and you can make a one-time purchase ($200).
When you start earning money, XSplit broadcaster will cut $5 each month as a subscription from your earnings, but once you hit a certain number of followers, there won't be any cuts.
So, it is worth $200?
Yes!
XSplit has features you will get with neither SLOBS nor OBS.
It has a local stream, as well as live stream delay. Also, you will be able to stream simultaneously on different platforms.
Some of the advanced features also include virtual and Skype cameras.
The only downside of the program is the format of the recorded videos.
Currently, only MP4 and FLV video files are enabled.
5. Wirecast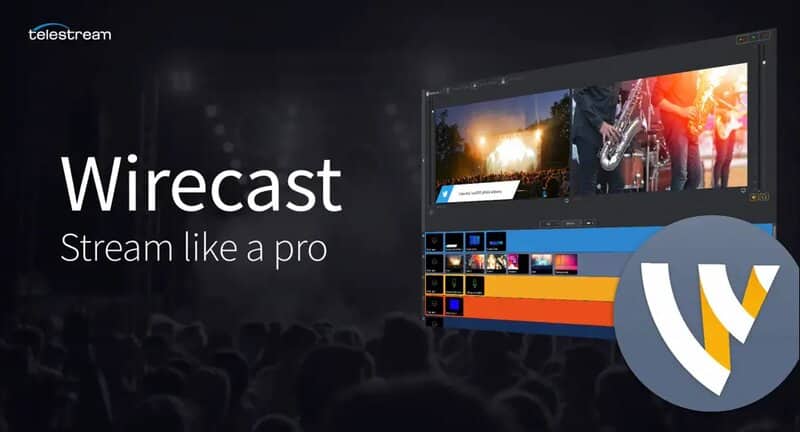 Wirecast is another streaming software for live streaming with many pro features. This advanced streaming program can be used for other purposes, not just broadcasting and streaming since it has many cool, unique editing tools.
Furthermore, streamers can bring their live streams to another level with Wirecast.
Firstly, it has multi-camera features, which means that you can show different points of view of your stream, and play with different angles.
Also, a scoreboard can be added, so viewers (as well as you) can keep track of your progress during the stream.
If you have a YouTube channel or Facebook page dedicated to streaming, you can pre-record a video, and later add it.
The only downside of this program is the cost. The starting price is $249 – money that most beginner streamers do not have.
6. Lightstream Mixer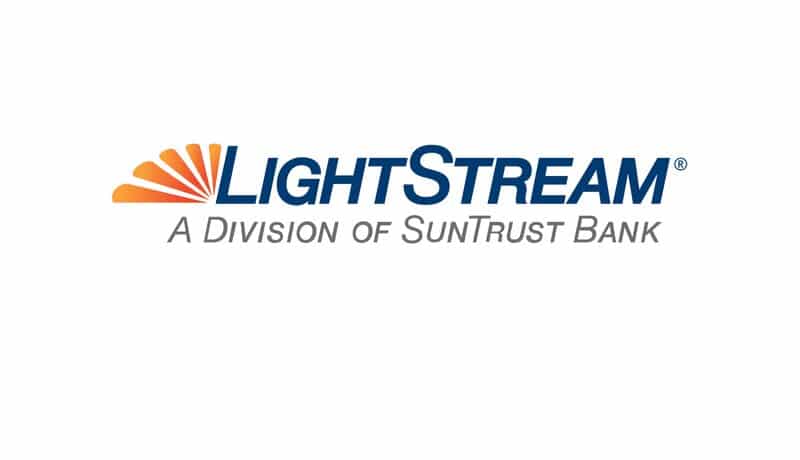 Just from the software name, you can conclude for who it was designed.
One of the perks of using Lightstream is that you won't ever have to worry too much about different settings and how to tweak them properly.
There aren't many options, and streaming is enabled only in 720p – bummer for some streamers, but for the ones with low-end PC, it is good enough.
The FPS is also limited, and you don't get many layouts to choose from.
Furthermore, the encoding is chosen by the live streaming software itself, so you know that the right option will be set.
Even though it seems like there aren't many features and the resolution is not the best, you don't have to worry about the video quality.
The stream will run smoothly which is the most important!
7. 1AVStreamer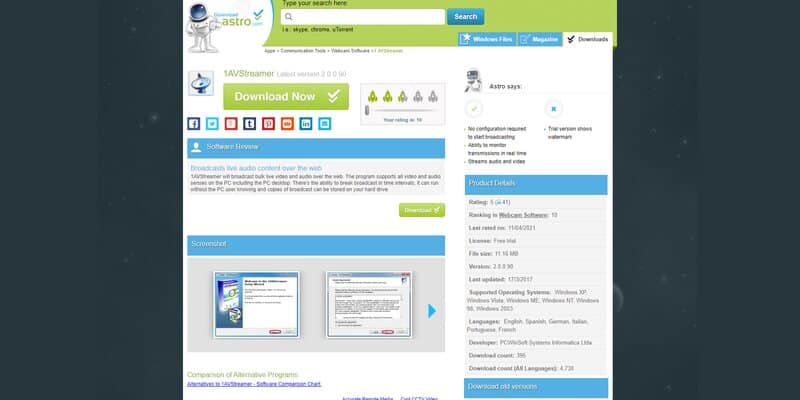 Compared to the rest of the streaming software for low-end PC on this best game streaming software list, 1AVStreamer is the most suitable one for beginners.
The design of the software for live streaming is not the most esthetically pleasing one, but it is super easy to use and won't crash on a low-end PC.
Navigating it is simple since there aren't many features and no need to change the settings since they are predefined.
Also, it is the only one with the RTMP protocol.
However, keep in mind that as you learn more about streaming, settings, and widgets, you will have to switch to another one of the best streaming software – this one won't be able to keep up with your progress.
8. Bandicam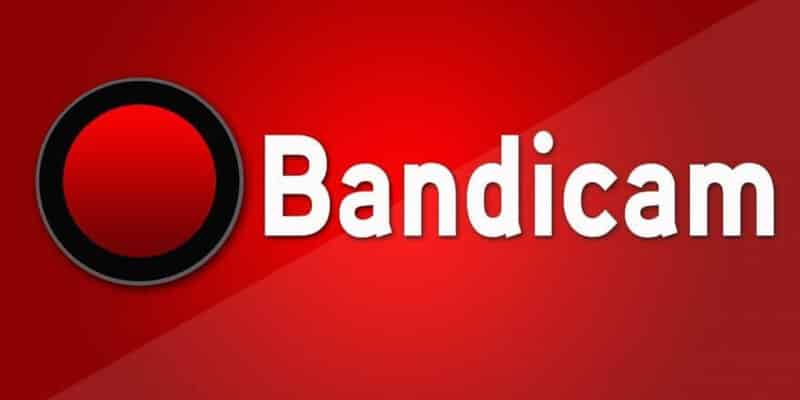 I will finish this list with one of the oldest streaming software for live streaming – Bandicam.
Almost all streamers are familiar with it, and they have probably used it at some point.
Now, it is not as popular, but if you own a low-end PC, you should consider Bandicam.
All of the settings can be customized so they fit your needs – if you set them properly, you will get an amazing video quality of the stream, without any dropped frames or lags.
When it comes to settings, it is quite similar to OBS.
You can either record only the gameplay or switch to recording everything that is happening on your screen.
There is also an option to add the webcam, overlays, and microphone so your voice is recorded as well.
Keep in mind that this is another paid software for live streaming.
 A free trial is available, so you can test it out, and once it expires, you have to pay $39 to continue using one of the best streaming software.
Conclusion
As said, choosing solid streaming software is tricky – the best is the one that meets all of your criteria. Hopefully, this guide helped you with selecting the right one for you.