With millions of active streamers, gamers and viewers, Twitch is one of the most popular streaming platforms.
Twitch allows its users to express themselves, share their own content and interact with each other.
Therefore, due to its increased popularity, we have decided to conduct research and find some less known information about its beginnings, characteristics and capabilities.
So, let us not waste any more time and get down to business!
What is Twitch?
Twitch is a live streaming platform founded in 2011.
At its very beginning, it was just a spin-off of a larger platform called Justin.tv.
However, after a few years, in 2014, Twitch overcame its aforementioned parent platform, so Justin.tv was closed down.
And then, in the same year, Amazon acquired the Twitch platform.
That was a moment when everybody knew that Twitch was going to become something huge.
And indeed, thanks to Amazon, Twitch has developed further and gained more users.
It is interesting how Twitch started as a platform mainly focused on gaming live streams, but that has changed a bit in the recent few years.
Truth to be told, the gaming category is still the most popular area of Twitch, but there is also a plethora of creative content for non-gamers, as well.
Moreover, nowadays it offers almost all the things you want to watch, from chatting about everyday topics to cooking or Q and A sessions.
Overall, the most important thing is that Twitch has established a strong connection between the Twitch community and streamers with similar interests.
How Does Twitch Work?
When you enter Twitch, there are various streaming categories on your home page, so you have an opportunity to choose what you prefer.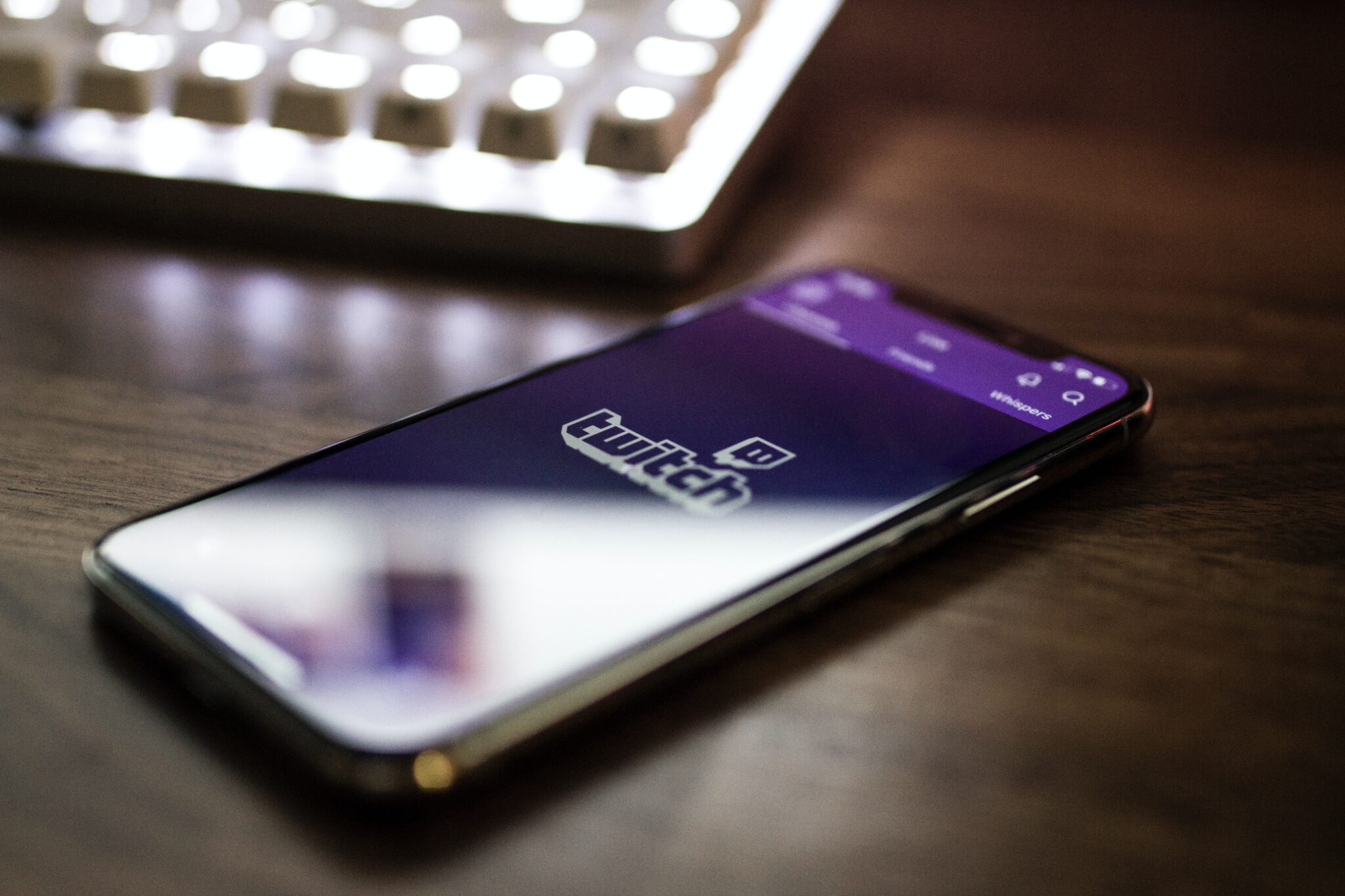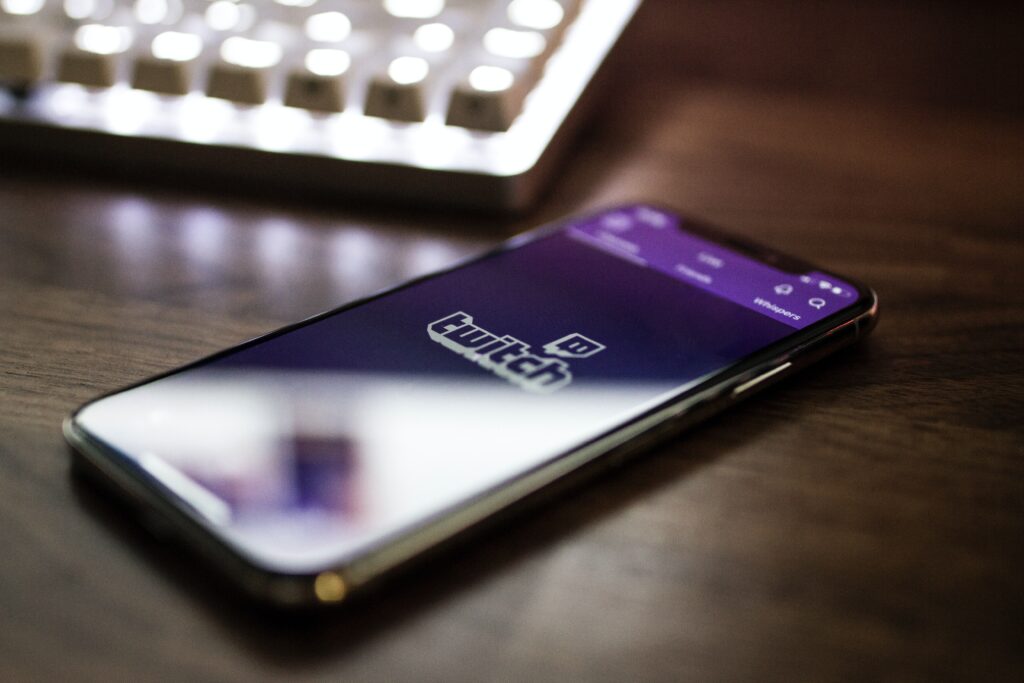 You can mostly choose between:
Gaming (you can choose specific games you like to watch)
Real-life talk shows (IRL category)
DJ sets- people who just play music for a few hours in their live video
Live esports tournaments.
After some time, you will probably pick something you like and begin to follow a few favourite Twitch channels and specific streamers or gamers.
Moreover, in most cases, you will be watching their streams regularly.
To cut the long story short, a person can stream whatever he/she wants (if it is according to Twitch rules, of course) and let the viewers watch it live.
The streams can last from one minute to a few hours.
Sometimes, Twitch users create streams that last eight or even more hours!
In order to bond the community further, Twitch has invented activity notifications, so that when you turn them on, you cannot miss any live stream of your favourite Twitch streamers.
Twitch Live Stream
You can watch Twitch streams on your desktops, laptops or iOS/Android mobile devices.
If you want to watch a Twitch stream via mobile phone, you only have to download the official Twitch app.
When it comes to watching a Twitch stream, you will not miss a thing.
Namely, when you enter someone's live stream on Twitch you will see a split-screen.
Through a huge window in the middle of your screen, you will see exactly the same things that the streamer can see on his screen.
This is great if you prefer to watch a streamer who plays a particular game you like- you will not miss any single detail.
There will also be a smaller window where you can see and hear the streamer and his reactions.
On your left side, you will see recommended channels, while a chat section will be located on your right side.
Thanks to magnificent cooperation between Twitch streamers and gaming companies, you will be able to purchase various video games at discount via links that Twitch streamers leave in the chat section.
Moreover, streamers often receive sales commissions from the video games that their viewers buy through the links they leave.
Therefore, purchase games advertised by your favourite streamers because by buying the games, you actually support your favourite Twitch streamers.
Another great thing about live streams is that you can communicate with streamers and other users from Twitch directly while watching a video thanks to a chat section.
Namely, you can ask, suggest or even discuss something and receive a real-time answer.
Finally, there is an opportunity to watch previously streamed shows.
However, then you cannot chat with your favorite streamer, nor can you use discounts on games or gaming consoles that last during the stream.
Other Twitch Features
Streaming is at the core of Twitch, but do you know that there are additional features that make Twitch even more interesting?
There are Twitch subscriptions that enable you to enter the endless world of fun.
The subscription fees vary from $4.99 to $24.99.
Thanks to subscriptions you get access to different perks such as chat badges or emotes, and you can also watch videos without ads.
People with many badges often collaborate with different brands and they can count on huge ad revenue.
However, there are badges and emotes that are available even without a subscription, so we will hereby pay special attention to them.
Twitch badges
List of free Twitch Badges:
1. Twitch Streamer/Broadcaster Badge
The only way to earn this badge is to live stream yourself (at least once).
When you start your live stream and write the first words in the chat, the Twitch Broadcaster Badge will appear.
Therefore, read this text carefully in order to get familiar with the live streaming process, so that you can stream yourself.
2. Twitch Verified User Badge
The main condition for earning the Verified User Badge is that you have become one of the Twitch Partners.
And yes, we will explain the process of becoming a Twitch partner later in the text.

This badge has become very popular thanks to the popular streamers and every new user dreams of getting it.
3. Twitch Founders Badge
You can receive this Twitch Founders badge if you are among the first twenty-five subscribers to a so-called Partnered Twitch channel or if you are one of the first 10 subscribers to an Affiliate Twitch account.
4. Twitch Chat Moderator Badge
This badge is given by streamers who recognize someone's support and loyalty.
Namely, the streamers have an opportunity to reward a person if he/she has been helpful and friendly in the chat section, or if he/she has helped him/her to organize a stream or prepare exclusive content.
By earning this badge, you get an opportunity to modify certain aspects of the channel, such as the chat, and to check if everything is going on in accordance with the Twitch rules.
In other words, you become a streamer's legal guardian.
5. Twitch VIP Badge
This badge is similar to the aforementioned Chat Moderator Badge, but it does not give you an opportunity to adjust any aspect of the channel.
Twitch VIP Badge is another way for popular Twitch users to show their gratitude to their most loyal viewers.
6. Twitch Admin Badge
Viewers who want to deal with reports, moderate channels or take care that Terms of Service are enforced can get a Twitch Admin Badge.
The position of Twitch admin is well-paid, as well.
However, if you want to become an admin you will have to become a global moderator first.
In order to become a global moderator, you need to be active and helpful in discussions that are held at the Twitch forum or their official website.
7. Twitch Staff Badge
If you see a user who has a black badge with a wrench inside it, that means that he/she works for Twitch.
In case you want to start working for Twitch and get this badge we recommend you check this link.
Twitch emotes
A Twitch emote is a fine way to express yourself in the Twitch live commentary section or chat.
Namely, a streamer can create his own emotes that he or she will share with his viewers if they have interesting Twitch emote ideas.
The emotes can denote a streamer's feelings or views on certain topics.
They also might be related to a streamer's common sayings or phrases, favourite video game or inside jokes that the streamer has with his audience.
Moreover, Twitch emotes can also be a great way to advertise your channel because the better they look the more other viewers they might attract.
In order to create or buy the best possible emotes you can check a platform called Own3d or other platforms such as Fiverr or Placeit.
Linking Amazon Prime Account to your Twitch account
This is a special feature that is available only to those users who have an Amazon Prime Account.
If you have it, just link it to Twitch and you get access to a premium account.
In order to get some more information about the whole process, visit this Amazon's link.
How to Create a Twitch Account
So, if you like the possibilities that this live streaming platform offers, it is time for you to make an account on it.
The process of signing up is not complicated, so you will just have to follow the following instructions:
1. Sign up
Enter the Twitch website and choose the "Sign up" option which is located at the top right corner of your screen.
The first step consists of the basic stuff like choosing a unique username, adding an email address, creating a strong password and entering your birthday.
2. Enable two-factor authentification
If you want to broadcast or live stream, you have to enable two-factor authentication via your desktop or laptop.
Your mobile phone will be needed only for the ending phase of the registration.
3. Choose software for Twitch live streaming
One of the most important choices that you will have to make is between software platforms intended for streaming.
They can differ in capabilities and price.
Streaming Software for Twitch
We recommend you choose between the following:
Streamlabs OBS
OBS Studio
Nvidia Shadowplay
Twitch Studio
1. Streamlabs OBS
This software for Twitch stream is simple and widely recommended for beginners.
It is available for both, Windows and Mac users.
Moreover, you can use Streamlabs OBS for Facebook and Youtube streams, as well.
According to our experience, we would recommend this software to those of you who prefer to play games and create gaming content.
If you opt for this software, a variety of options will become available to you because you can download and store up to 46 apps.
Thanks to various apps, you will be able to modify or add effects to your video games or talk shows, insert music, hush external noises or simply add some effects that would be interesting to your fans and other viewers.
You can even change your theme so that it fits the stream you are creating.
Another important thing is that Streamlabs OBS helps you achieve full Twitch interactive potential.
Namely, you can turn on alerts regarding new subs, hosts, donations and various other things.
Therefore, you will be able to thank the users who have donated or subscribed to your channel.
2. OBS Studio
Another free software that is compatible with Windows, Mac and Linux, as well.
It does not occupy too much space on your computer, just a few hundred megabytes, so do not worry about the storage space that you will have to sacrifice.
You get various options for editing your streams, inserting music or effects and the possibility to stream directly from your camera.
3. Nvidia Shadowplay
This is basic, free software that we recommend to people who are going to stream games and gaming related content.
In order to start using Nvidia software, after its downloading, you only need to press Alt+Z and tap on the record button.
When you want to finish the recording, use the same Alt+Z combination and press "Stop recording".
Namely, this software does not have so many features to offer, and that is why it is not so popular today among Twitch partners or those who have ambitions towards Twitch affiliate status.
However, if you are one of those video game players who does intend to apply for the Twitch Partner program, this could be a nice solution.
4. Wirecast
Our last software recommendation is a serious "weapon" for the state of the art production and streaming.
if you want to build a serious career in the streaming business and earn money, then you will need software like this.
It can practically imitate the whole TV studio thanks to various options for editing and broadcasting.
Of course, this software can be used for streaming on multiple platforms, so you will not have to worry about that.
Due to various editing tools, there is a tutorial that you should check before you use the software.
To conclude the story about Wirecast we will say that for the price of between $599 and $799, you get software with around half a million media-related assets.
Streaming Hardware for Twitch
If you want to produce quality live video streams on Twitch, you need to make sure that you have the right gear.
The gear does not have to be new or expensive, so feel free to look for used or cheaper options.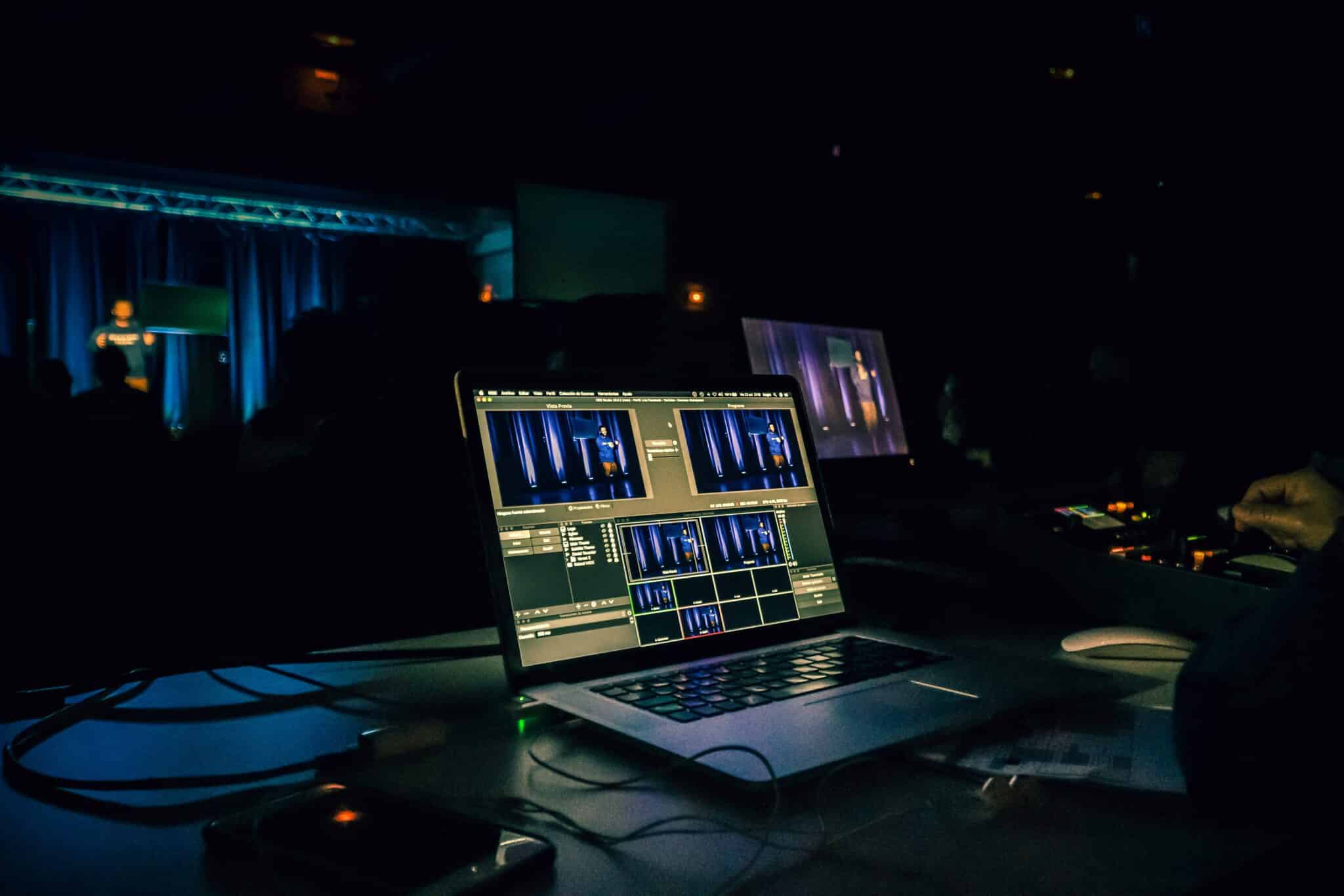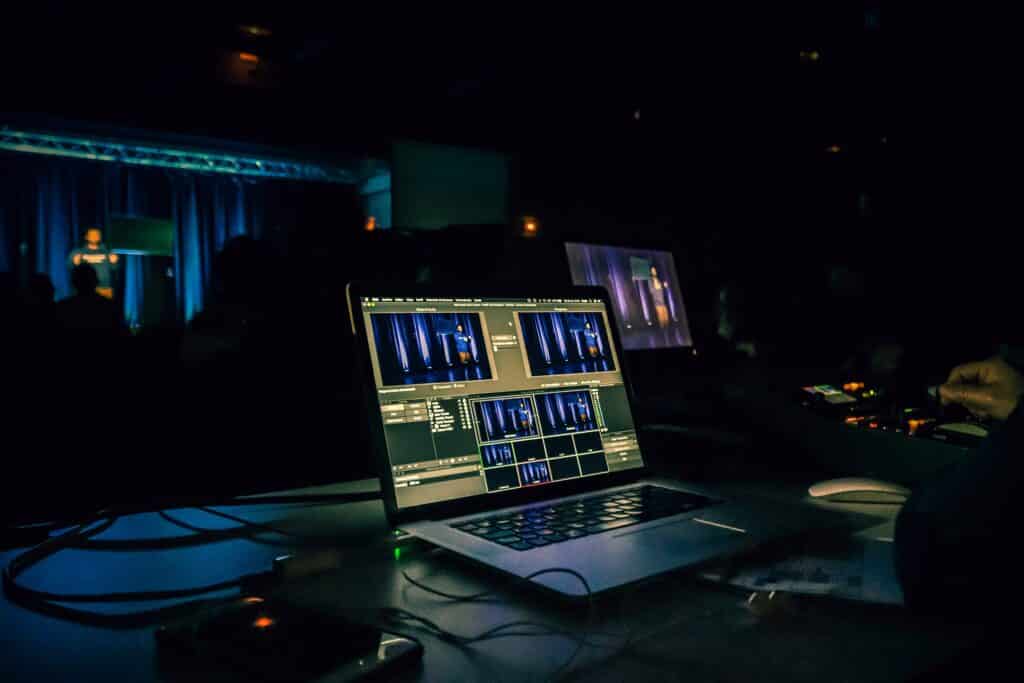 The following hardware is crucial for streaming:
1) Desktop/ Laptop/ Smartphone/ Console
First of all, let us be honest, a desktop or laptop is the best solution.
Namely, a PC computer gives you an opportunity to use additional hardware and software, and in most cases, you have more editing options if you use a desktop or laptop.
Moreover, gamers often use Xbox or PS4 for playing video games, but they stream gameplay on Twitch via PC.
Yes, it is possible to stream only via PS4 or Xbox, without the use of a PC, but we do not recommend that if you can combine your consoles with a laptop or desktop.
You can start with a PC that has 8 GB of RAM, an i5 processor and a good internet connection.
However, if you want to compete with other gamers who stream seriously, we recommend you improve your gear from time to time.
2) Webcam
We all like to watch streams in high resolution, and therefore, a camera is one of the crucial things for a successful career.
All those little details that we can notice while watching streams make the difference between a solid and a great stream.
Therefore, we recommend you check our articles about 4k cameras for live streaming and the best DSLR cameras for streaming.
You will notice that there is a serious difference between HD or 4K cameras and DSLR cameras.
Namely, in order to use DSLR cameras in a combination with software like OBS, you need a capture card.
If you are not familiar with the concept of capture cards, you will find the following article helpful- the best capture cards for OBS.
Be prepared to invest some money in equipment, especially if you are planning to generate revenue from Twitch.
3) Microphone
People want to hear and understand what streamers and gamers have to say.
Seriously, it is not good enough just to sit somewhere and play games without any audio commentary or music.
Therefore, be prepared to invest in a good microphone.
We have been doing some serious research about various types of microphones so we recommend you check the following links:
4) Additional Streaming Gear
When we say additional streaming gear we mean lighting pieces of equipment, green screens and stream decks.
Lighting pieces of equipment
If you have already spent some money on a camera, it would be stupid not to purchase the appropriate lighting and make full use of the device.
Namely, good lighting can make a video more pleasant for watching and a streamer easier to be seen.
So, we advise you to check our articles on lighting:
Best lighting for streaming on Twitch
Green screens
People who watch you regularly might get bored of the same background after some time.
Therefore, why not pretend that you are on some exotic island, cold mountain or even in space?
With a green screen, you can be wherever you want, so we recommend you get familiar with the best green screen for streaming.
Stream decks
A stream deck is a touchscreen console that allows you to control your stream.
It basically enables you to adjust sound, change lighting, switch between or edit scenes from your games.
If you want to know more about stream decks and maybe purchase one we advise you to read our article about the best streaming decks.
How to Become a Verified User?
Becoming a verified user is a dream of many new users.
That verified badge symbolizes that a lot of people follow and watch Twitch content that you post.
Moreover, it means that you have some exclusive benefits.
However, the road towards that badge is not easy.
There are a few steps that you need to make.
1)The first step you need to make is to become a Twitch affiliate.
You become a Twitch affiliate if you meet the following criteria:
To have streamed for 500 minutes (at least)
To have at least 50 followers and at least 3 viewers per stream
To have made at least 7 streams in the previous 30 days
2)The second step is to become one of the Twitch partners.
In order to become a Twitch partner, you need to fulfill the following conditions:
You need to have streamed for at least 25 hours during the last 30 days
You need to have streamed on at least 12 days during the last month
You need to have 75 or more concurrent viewers who have been watching and following your channel
3)Make sure that your content is popular and in accordance with the Terms of Service
Except for the aforementioned conditions, you also need to act and stream in accordance with Twitch's Terms of Service.
Be aware that any reports related to inappropriate content (such as hate speech or sexual content) against your account will decrease your chances of becoming a Twitch partner.
Due to strict prerequisites, not everyone can become a verified user.
However, if you have met the previous criteria and have a concurrent viewership we believe that you can become one of the verified users, just be patient.
Conclusion
Revenue opportunities require viewers who are loyal.
To become viewers' favorite streamer, you need to be special and create quality content.
Therefore, if you could link your favourite video game and Twitch interactive community, you will enjoy what you do and earn money at the same time.
We hope that our article has helped you understand the world of Twitch, and maybe motivated you to create a profile on the Twitch website.