As you know the gaming industry is improving every day.
Nowadays, Twitch is the most popular service for streaming video games either via computers or gaming consoles.
But, we bet you have wondered if you could stream via mobile device, and would it make any difference.
---
You are at the right place if you have done so because I have tested the possible ways of streaming mobile games. I've found there are 3 best ways:
1. Via Mobcrush app
2. With Streamlabs mobile app
3. Stream mobile games via PC
---
Down below, I will show you options for live streaming in more detail, so let's talk about how to stream mobile games on Twitch!
Streaming Mobile Gaming and How to Do It?
We have written a lot about how to stream on Twitch from PC or gaming consoles.
The vast majority of streamers use their PCs or PSs for live stream because of their impression that it is easier in some situations.
For example, if you want to share live gameplay videos, it is just a few clicks away from you.
However, we will try to persuade you to start streaming via your mobile device.
The first thing we want to underline is that it is equally easy to share live gameplay videos.
Mobile streaming enables you to share anything on the twitch app via your Android, iPhone, or iPad device.
So do not worry, your Twitch channel will be full of mobile gameplay and mobile streaming done by your own mobile device.
The second question is how to stream mobile games on Twitch via your mobile device.
You have two options. The first option is to install a live streaming app on your mobile phone that is compatible with your operating system.
The second option is to install a computer streaming software that gives you an opportunity to stream the content of your mobile devices (mobile video games) on your computer's display.
Therefore, you can stream mobile games or broadcast mobile games without worrying whether your Twitch account will stream it.
When it comes to a more detailed picture of live stream via mobile phone you have to bear in mind a few more things.
As you know you need to have a Twitch account and mobile games that you like to play, but most importantly that are popular among the streamers and viewers.
Then you need to install live-streaming software or a live streaming app that will enable you to live stream at all.
Software is, of course, for those who live stream via computer, while the app is for those who prefer to stream mobile games via iOS or Android device.
When it comes to mobile games streaming via computer, the situation is a bit more complicated.
The streaming on your computer requires a webcam, an external microphone, and of course well-known computer software that allows you to connect your iOS or Android smartphones or tablets to a computer and a streaming platform.
By choosing any of the aforementioned ways your stream of popular games will be as easy and quality as any other live streaming via any other console.
Options for Streaming Mobile Games on Twitch
Generally, there is a consensus on which apps are the best for streaming games on Twitch. Although there are numerous options available, we recommend Mobcrush for iOS users and Streamlabs for Android phone users.
1. Mobcrush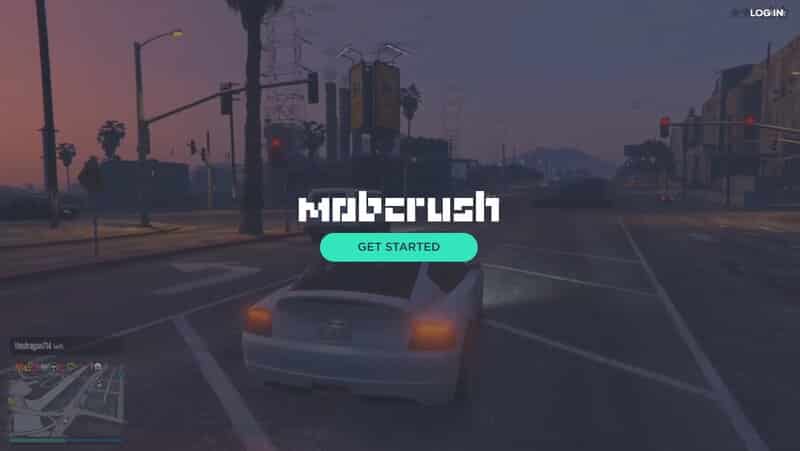 Although we recommended Mobcrush for iOS users, Android users can use it as well.
First things first. In order to stream, you will have to turn on the recording of the screen.
There is a screen recording icon, or better to say an option, in the menu of the control center.
Bear in mind that you will have to enable Access Within Apps, in order to allow the app to record the stream of a mobile game. The same rules apply to any other streaming app.
We recommend you create an account on the website of Mobcrush in order to start broadcasting more regularly on Twitch.
Bear in mind that you will have to sign up on the Mobcrush website for the reason that the app allows you to sign in only.
When you install the app you will be asked to use your Google account, Mobcrush, or Facebook account to sign in.
When you open the Mobcrush app, you should choose the hamburger menu in the top left corner and choose the Broadcast option. That will enable you to start streaming.
Then, you will be asked to choose the platform where you want to stream. Facebook, Youtube, Twitch, and Mobcrush are the available options.
Another great option that Mobcrush has is to watch other streamers stream. There you can see your favorite mobile games played by others.
When you choose Twitch, you proceed to broadcast settings. Pay attention that your stream is only available on Twitch.
Bear in mind that all your streams will be available on Mobcrush, as well.
If you have not linked your Twitch account to the app, you will have to sign in.
When you finish with the setup, move on to the funniest and most important part-stream.
You can select a variety of games, but if there is not the one you want choose another one. Then type the name of your stream in the Broadcast Title bar. You should enable chat messages too.
Now you are ready to launch and play the mobile game you want.
When you open up the game, choose the Control Center option, and press the Screen Recording option.
Then select the Mobcrush option, and tap the Microphone Audio if you prefer to record audio.
Finally, just hit the Start Broadcast button. You will have three seconds to get back to the game you want to stream.
2. StreamLabs App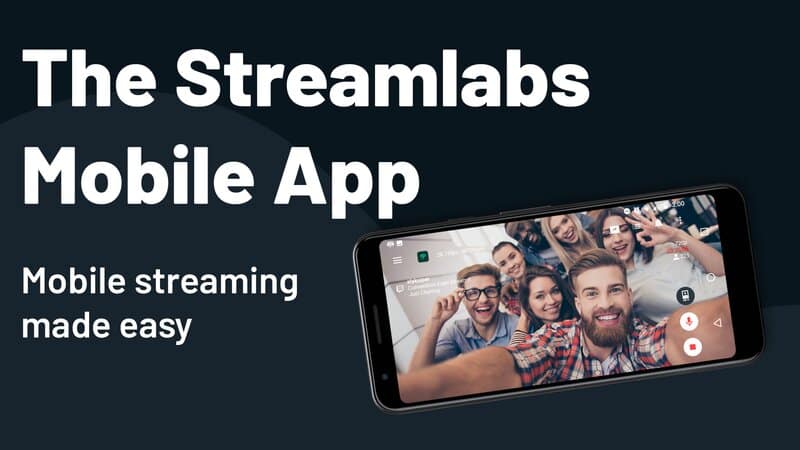 The Streamlabs app is another free version of a streaming app that is available on the App Store and Google Play.
It is simple to use, and you are just a few clicks away from a mobile device directly streaming your gameplay.
To start using Streamlabs you will have to log in with your Twitch account.
When you download Streamlabs Log in with the Twitch option will appear on the preview screen, so at the same time, you can finish everything you want.
When you log in, you will see the Stream icon in the upper right corner.
Choose that option and your gameplay will be recorded, just tap the Start option.
When you finish with the aforementioned duties, you can edit your stream info, where you can choose your name and describe how you will stream mobile games or write a few basic info about your stream.
Anyway, it is a good thing to write a description because that connects friends and gives a special note to one of the best streaming services available.
3. Streaming using your computer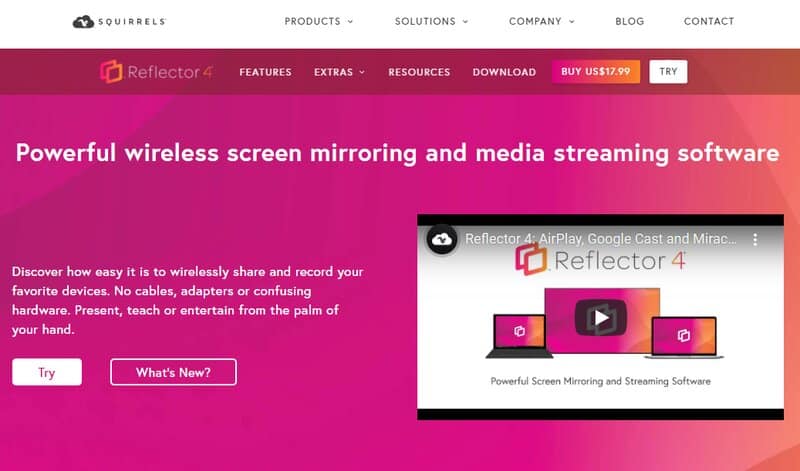 The apps are a great way to stream mobile games. That is for sure.
But, there are always people who want more options at their disposal, or they simply have got used to stream games via computer.
To stream games via computer, you need to connect your mobile device, or better to say mobile screen to your computer, and to have the necessary software in order to make all that possible.
We recommend you install the Reflector 4 app on your Android or iOS device. It will connect your device to the computer.
When you finish with the connection, you just have to follow a few well-known steps.
First, launch the live streaming desktop software on your PC or laptop.
Secondly, choose Twitch as the destination where you want your stream to be displayed. You should add media sources because then you will enable anything you stream to be displayed in streaming software.
When you finish editing and adding media software, just click on the start streaming, and there you go!
Mobile streaming video and game sounds will be available everywhere if you install the computer software we mentioned.
Conclusion
We know that the Twitch app, streaming platforms, constantly changing apps, and streaming services of different kinds have gained huge popularity over the past few years.
Moreover, it is a fact that many mobile versions of streaming platforms, previously an option only for PC users, have become available.
However, we know that when it comes to quality you can count only on a few of them, therefore, we have chosen the aforementioned two open apps for streaming via apps.
It does not mean that other apps do not have quality, but the two we mentioned leave others in the shade.
No matter which one you choose, we guarantee that you will be satisfied.
On the other hand, those used to the PCs, have the option for themselves, as well.