QUICK OVERVIEW: Best DSLR Camera for Streaming
<!—INSERT CODE BLOCKS BELOW—>

24.1 MP
Excellent CMOS sensor

24.1 MP
ISO range: 100 – 25600

OLED electronic viewfinder
BIONZ X image processor
Even though the trend of streaming via mobile phone is slowly taking place of cameras, still, the best quality streams are filmed by none other than DSLR cameras. And yes, using a DSLR for streaming is quite expensive because you can't get a decent camera for under 400$, but it's worth the money.
So today we'll be checking out some of the best DSLR for streaming and give you our top choice. Let's jump straight to it!
Post 18 of 18 in the Webcams/Cameras
Best DSLR Camera for Streaming
Reviews
In this list, we'll be covering the 7 best DSLR for streaming and focus on the key features each camera has and why you should consider getting one.
Let's see what's on the menu today!
1. Canon EOS Rebel T7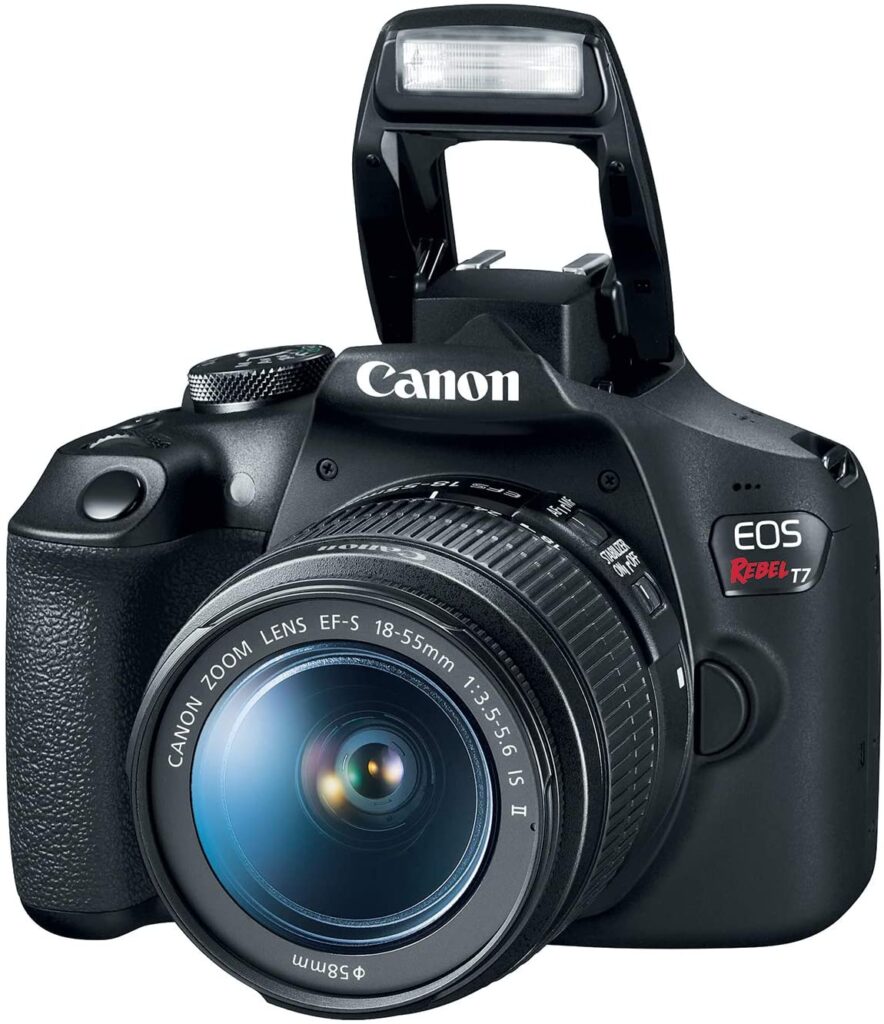 A moderately expensive but quite high-quality device, this camera offers a lot for its price range, providing its user with several features aimed toward the best recording experience.
Who is it best for?
A standard midrange video camera option from Canon, this device is primarily tailored toward amateur and casual users, but it can also be used for vlogging, recording family photos and videos, and even streaming your travels, thanks to its Wi-Fi capability.
If you want an affordable option that can get you into the world of streaming on the move quickly and efficiently, then this camera is an excellent choice.
Key features:
Upon purchasing this camera, the first thing you will notice is its high-quality 24.1MP CMOS video sensor. This thing is more than good enough for a majority of a photographer's needs. In addition, its Full HD video capability makes it a great choice for a beginner streamer.
Furthermore, the optical viewfinder of this camera boosts its focus greatly, providing 95% coverage and ensuring that nothing gets missed.
Lastly, the EOS Utility Beta Software allows you to use this device as a webcam in addition to its standard video camera capability.
---
2. Canon EOS REBEL SL3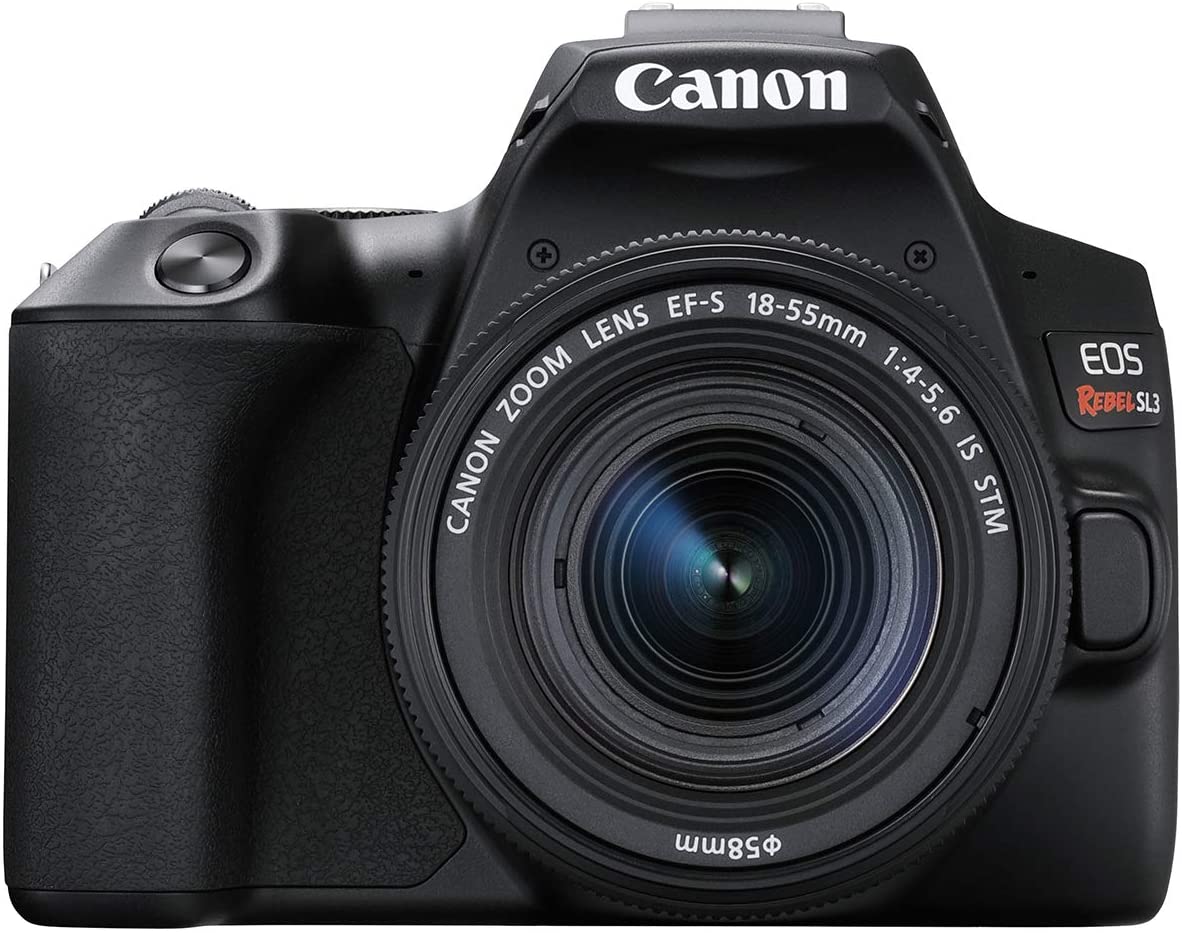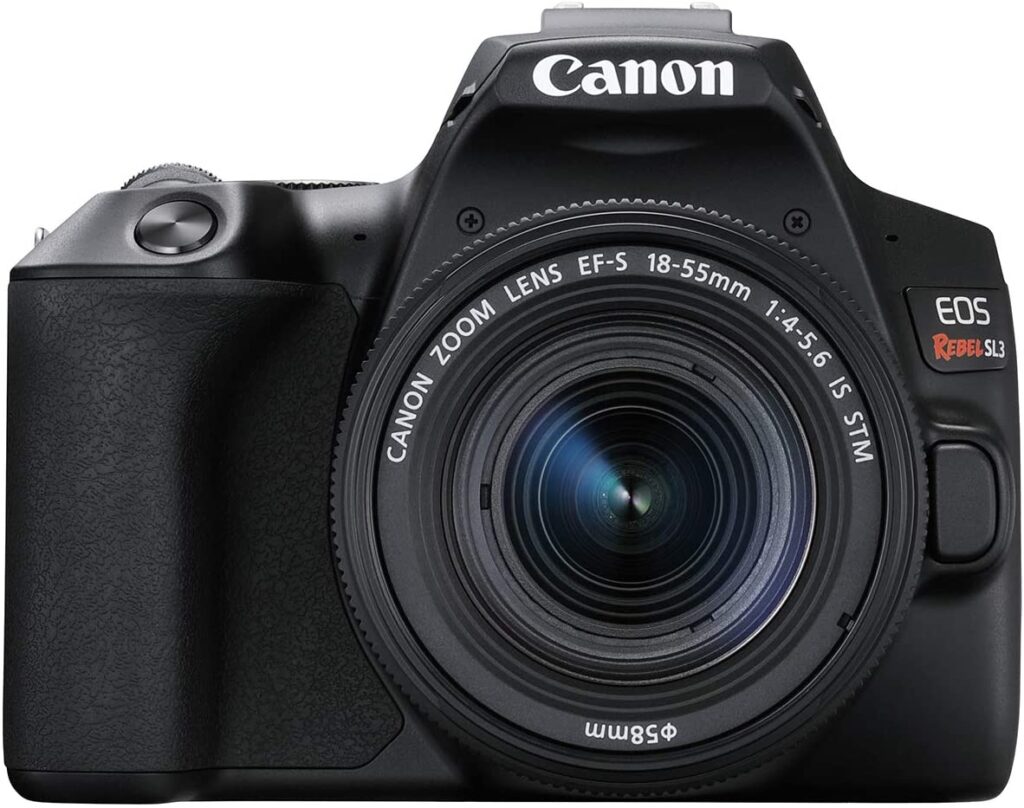 We're coming down from premium high-priced cameras to something more affordable, and the first DSLR streaming camera in the mid-range bracket is the Canon EOS REBEL SL3 which still has the quality of the previous Canon model and for the price of under 700$ it's a viable choice for Canon lovers.
The specs of this camera are actually amazing, and because the camera costs around the same as most flagship phones, you might want to cop this instead of the latest phone.
Who is it best for?
We would say that this camera is for anyone who wants that 4K resolution and HD 60fps filming without the need to spend thousands of dollars. The camera is of great quality and is just a powerful devise overall, so for under 700$ it's practically a steal.
If you're a Canon lover and you need a good DSLR camera to stream but don't want to spend that much money for the previous Canon camera we've reviewed, then this camera will definitely do its job quite well and you might want to make this one of your top choices.
Key Features
The Rebel SL3 has a solid 24.1 MP which might not be that impressive to some, but when you add the 2160p frame and the 4K resolution video shooting, you're basically looking at an affordable professional camera you can use for your entire streaming career.
Although it has a 60fps shooting speed, the CMOS sensor, and the DIGIC 8 processor make up for it because they make the imagery and the videos more vibrant and lively.
The camera also has autofocus which is simply a must for streamers, because no one likes that out-of-focus effect cheap that cheap cameras sometimes create.
What's great is that the camera also has a 3″ LCD rotatable screen and you can control the camera using Bluetooth or Wi-Fi on your mobile device. This comes in quite handy when you want to adjust your camera without even touching it to not interrupt the stream.
---
3. Sony Alpha a6000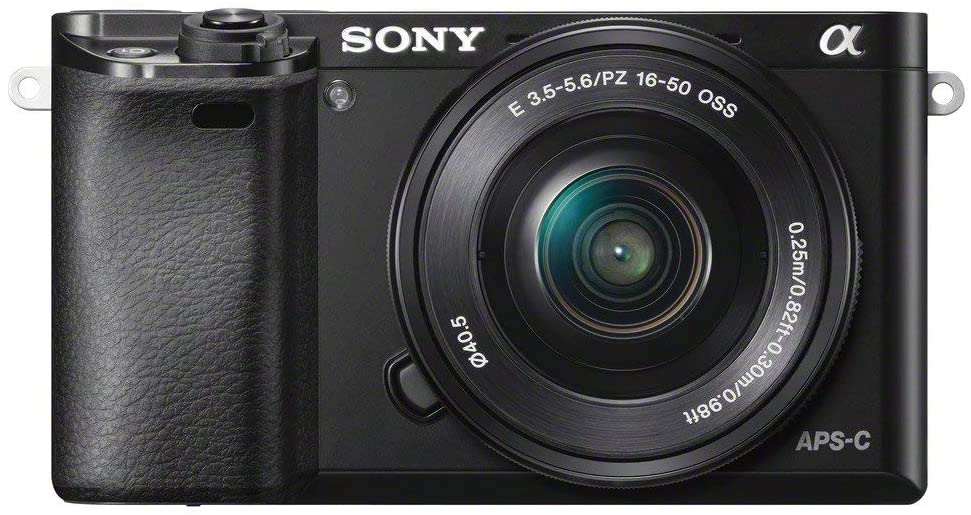 Maybe the best DSLR camera for streaming is the Sony Alpha a6000 and for reasons, we'll talk about later. But for now, you just need to know that it has one of the fastest autofocus systems of all DSLR cameras on the market.
The specs should speak for themselves.
Who is it best for?
The Sony Alpha a6000 is perfect for the majority of streamers no matter if they're just starting out or have lots of experience. It has a high resolution, tons of connectivity options, the best autofocus technology, and amazing speed. What more could you ask for?
Check it out. We guarantee you won't think twice before buying it.
Key Features
As already mentioned the camera has 24 MP that works great with the 2K 1080p resolution because it has 60fps speed and can autofocus with 179 different points on 11fps. And we haven't even mentioned the BIONZ X processor which makes all the magic happen and the videos come out true-to-life every time.
The real deal is actually the OLED electronic viewfinder that offers you the ability to find the perfect position of the camera angle when you're setting up your stream. Connectivity-wise, you have the Wi-Fi and NFC connection options.
All in all, it's the best DSLR camera for the price and you can't go wrong with it.
---
4. Pentax KP 24.32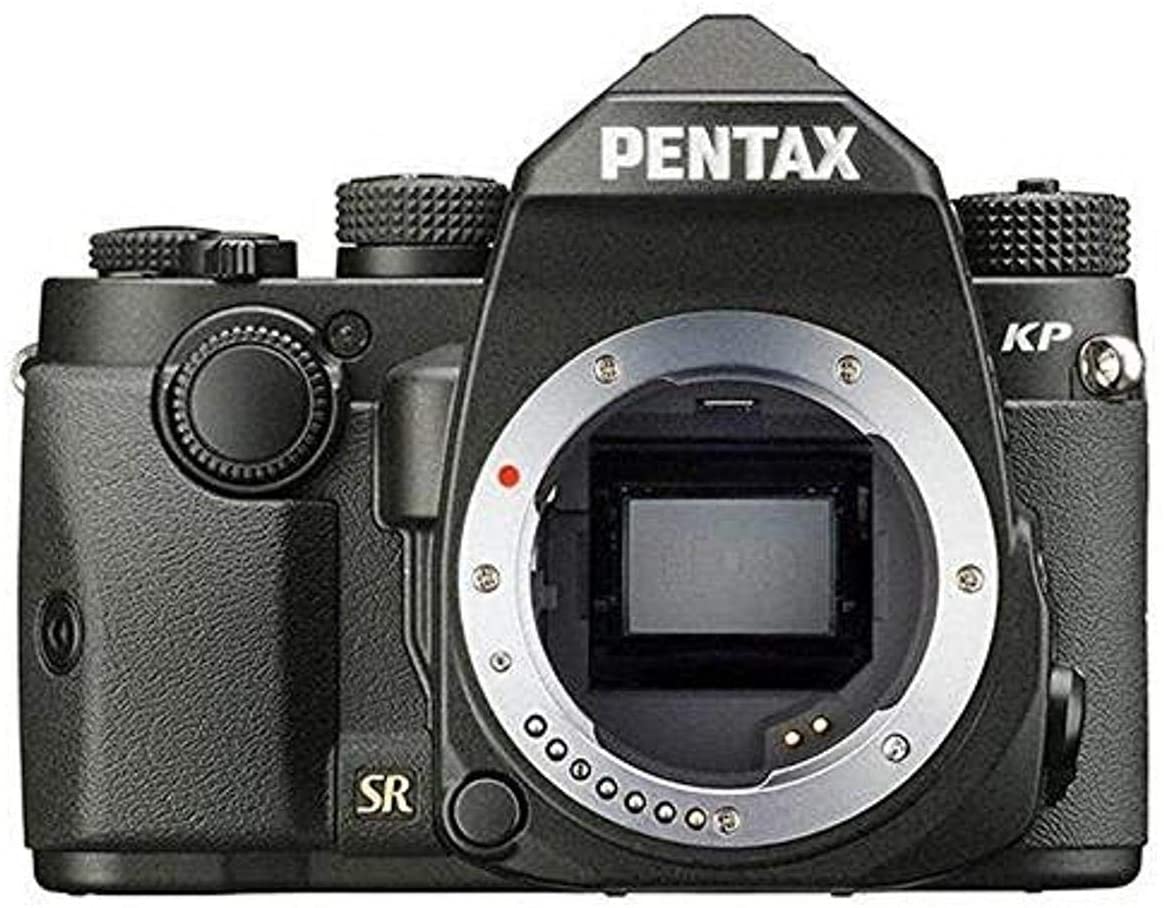 Next up we have the Pentax KP 24.32, a camera that's in the similar price range as the Canon Rebel SL3, but has features that many streamers might favor instead of the Canon camera.
So let's check out the specs and see how well this camera performs for streaming!
Who is it best for?
There are so many features on this camera that just scream outdoor streaming, such as the dustproof and water-resistant body, the anti-shake system, as well as the grip kit, and the body mount cap that comes along with it in the package.
Of course, not only outdoorsy streamers are going to enjoy this DSLR camera, as it is also great for photography and motion capturing. So there's quite a huge market for these types of cameras, and if you're looking for something professional while you're streaming out and about, then this is quite a solid choice.
Key Features
The first cool feature of this DSLR camera is that it has 4 shooting modes: 3:2, 4:3, 1:1, and 16:9 ratio. This can come in handy when you want to stream both vertically and horizontally. Second, the 5-axis shake reduction is useful when you're holding the camera in your hand and want to reduce the shakiness of the video.
Power-wise, the camera has a solid 24.3 MP CMOS sensor and can shoot videos in 2K resolution. It's not as high in resolution as the previous Canon camera we've reviewed, but at least it has 1X zoom and almost 4 times the ISO range (819200).
To top it all of, you can install software on your computer and use it as a webcam or connect your mobile device with built-in Wi-Fi for camera control.
---
5. Canon EOS 5D Mark IV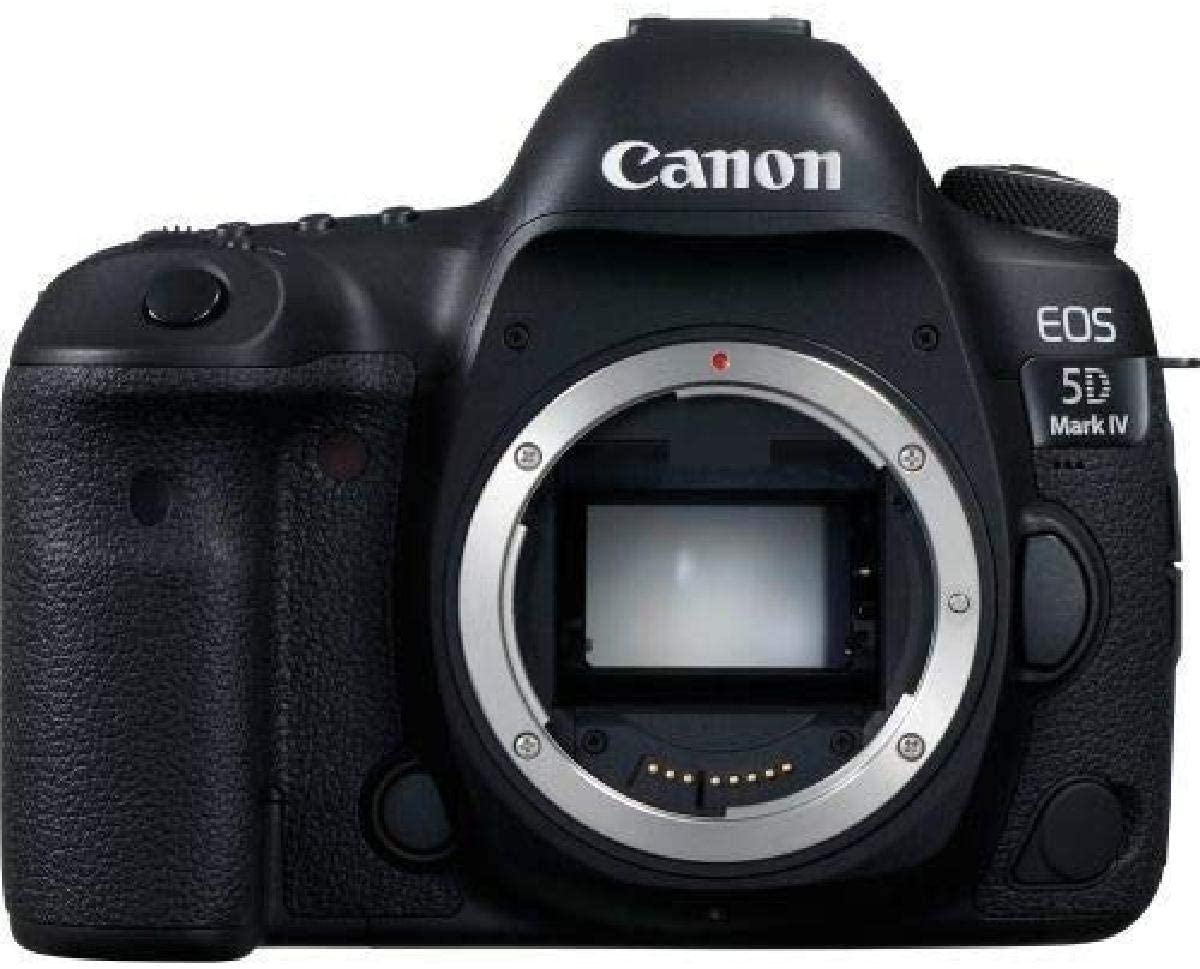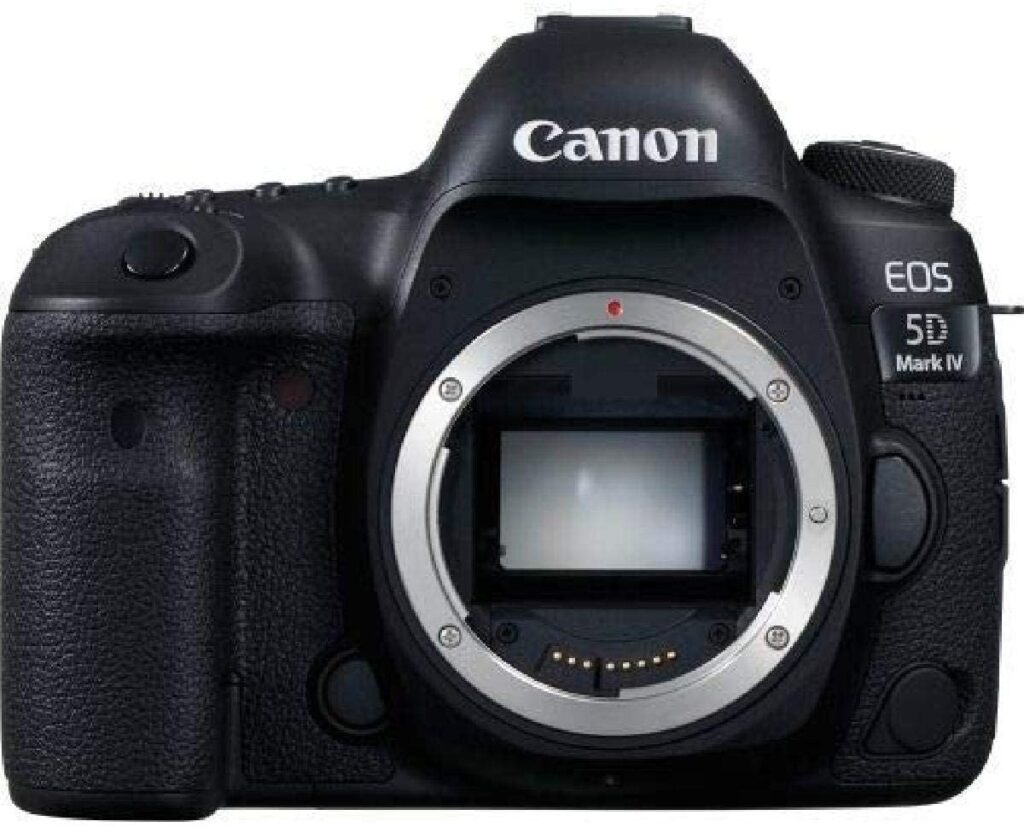 The first DSLR camera on the list is the most expensive one. The Canon EOS 5D Mark IV will cost you around 2500$ which at first seems a lot, but if you ask any photography fanatic, they'll tell you that it's a steal.
With such a high price, you already know that the features are top-notch. So let's check them out!
Who is it best for?
As this is a premium camera that costs like 4 standard cameras you find at your local tech store, the market for this DSLR is pretty limited as only people who do photography, cameramen, or professional streamers, entertainers, or camera enthusiasts will want to make such a large investment.
However, getting this DSLR camera for your streaming will totally change your streaming experience for both you and your viewers as you'll get high-quality streams in 4K resolution.
So if you want a premium DSLR camera that will last you a lifetime, then spending this much money will be worth-wile in the long run.
Key Features
There is a lot to cover about the Canon EOS 5D, but we'll focus on the features that are most suitable for streaming.
First of all, the camera has a 30.4 MP and a Dual Pixel CMOS digital sensor and can shoot 4K resolution videos at 60fps full HD. If you want to sacrifice some quality for speed, you can shoot videos at 120fps HD which comes in handy especially for streams.
Second, it has autofocus and up to 7.0 fps speed for live video recording. To stop this, this camera also has the DIGIC 6+ image processor providing high video and image quality.
What's great is that you can install EOS software on either your PC or macOS or use an HDMI cable and use this DSLR camera as a webcam so it's quite simple to set it up for your stream.
---
6. Canon EOS 4000D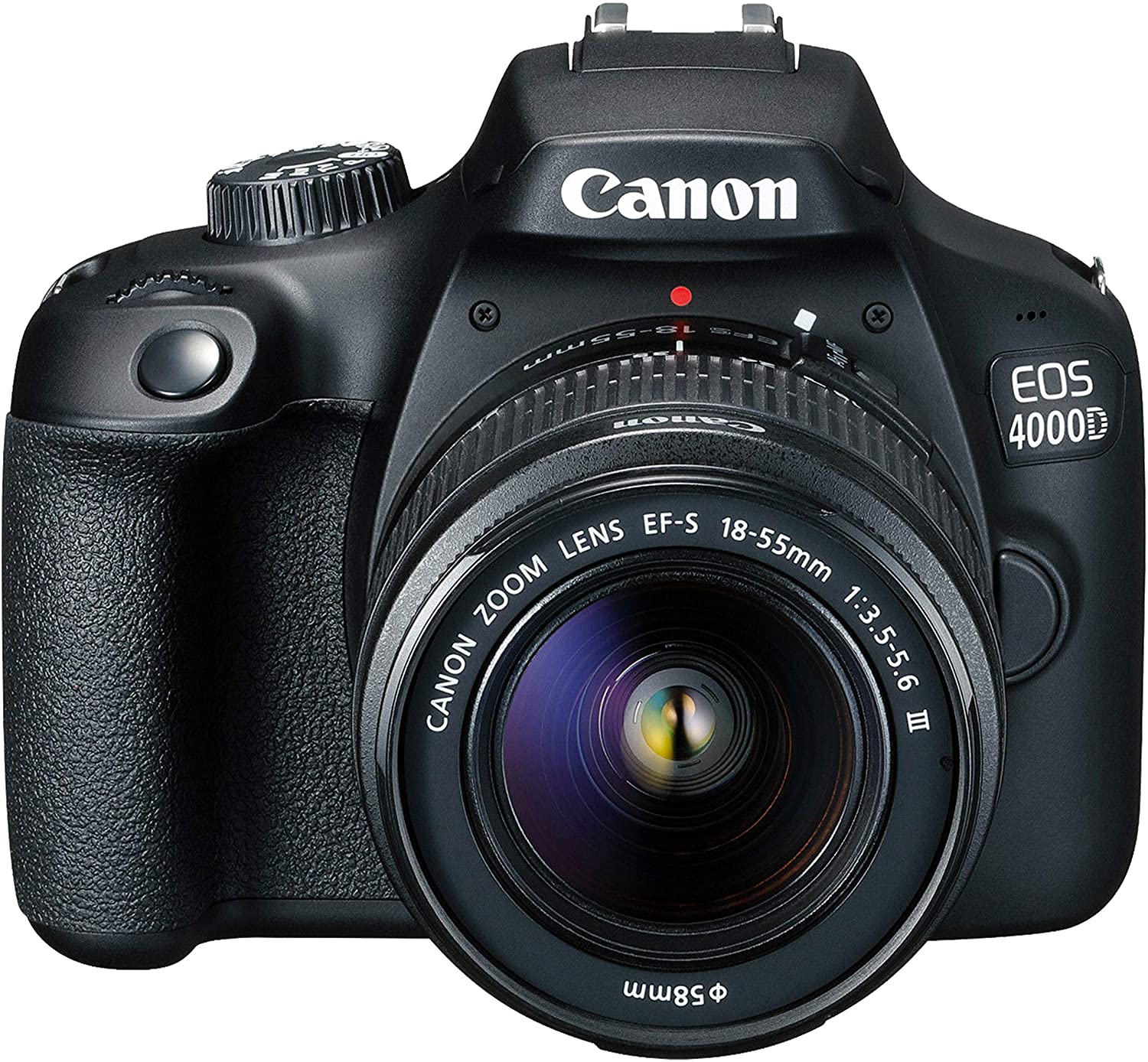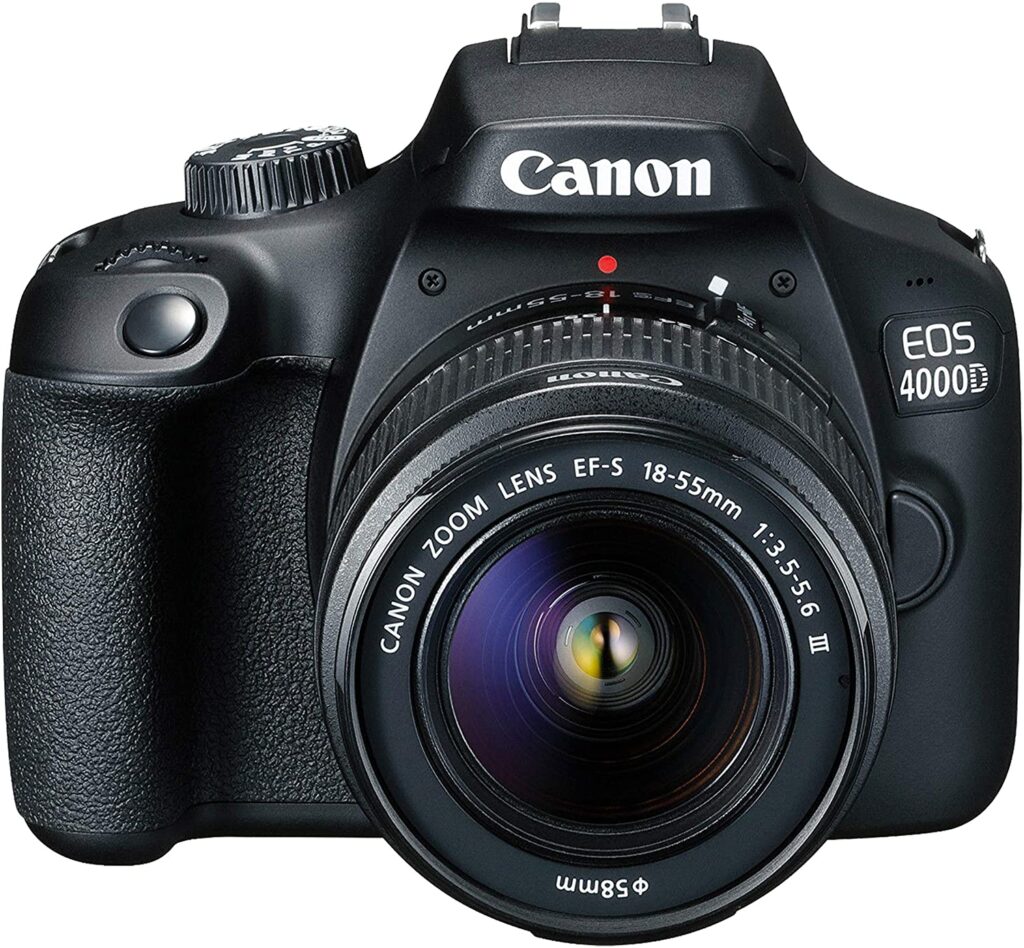 Yet another Canon camera on our list is the Canon EOS 4000D which is the most affordable Canon camera on our list and can be picked up for less than 500$. What's great is that this camera comes with lots of accessories but is also a solid camera for beginners.
Let's jump straight in!
Who is it best for?
As you can already tell from the specs, this model can't compete with the previous Canon cameras we've reviewed as it's not as powerful, but it's a solid entry-level camera that'll satisfy most beginners.
Maybe the accessories you get with the camera are more appealing than the camera itself, but knowing that it's under 500$ and that it's made from Canon is going to make a lot of streamers want to buy it.
Key Features
First things first, this camera has a solid 18 MP and has a top-of-a-line CMOS sensor that makes the images and videos you take on this camera looking sharp and with lots of vibrant colors.
Second, although the shooting speed is only 30fps, you still get full HD recording, so for an entry-level camera, it's at very least decent. The camera also has 3X zoom which should be much appreciated as the REBEL SL3 doesn't have zoom at all.
Lastly, we have to talk about the accessories. With this camera, you get a 50″ webcam tripod with camera mount, a high-quality lens (EF-S 18-55mm f/3.5-5.6 DC), a camera strap, 64GB SDcard, a battery charger and power cable, an eyecup, a camera bag, an additional battery, and 2 lens caps.
Not too shabby for under 500$
---
7. Panasonic Lumix G7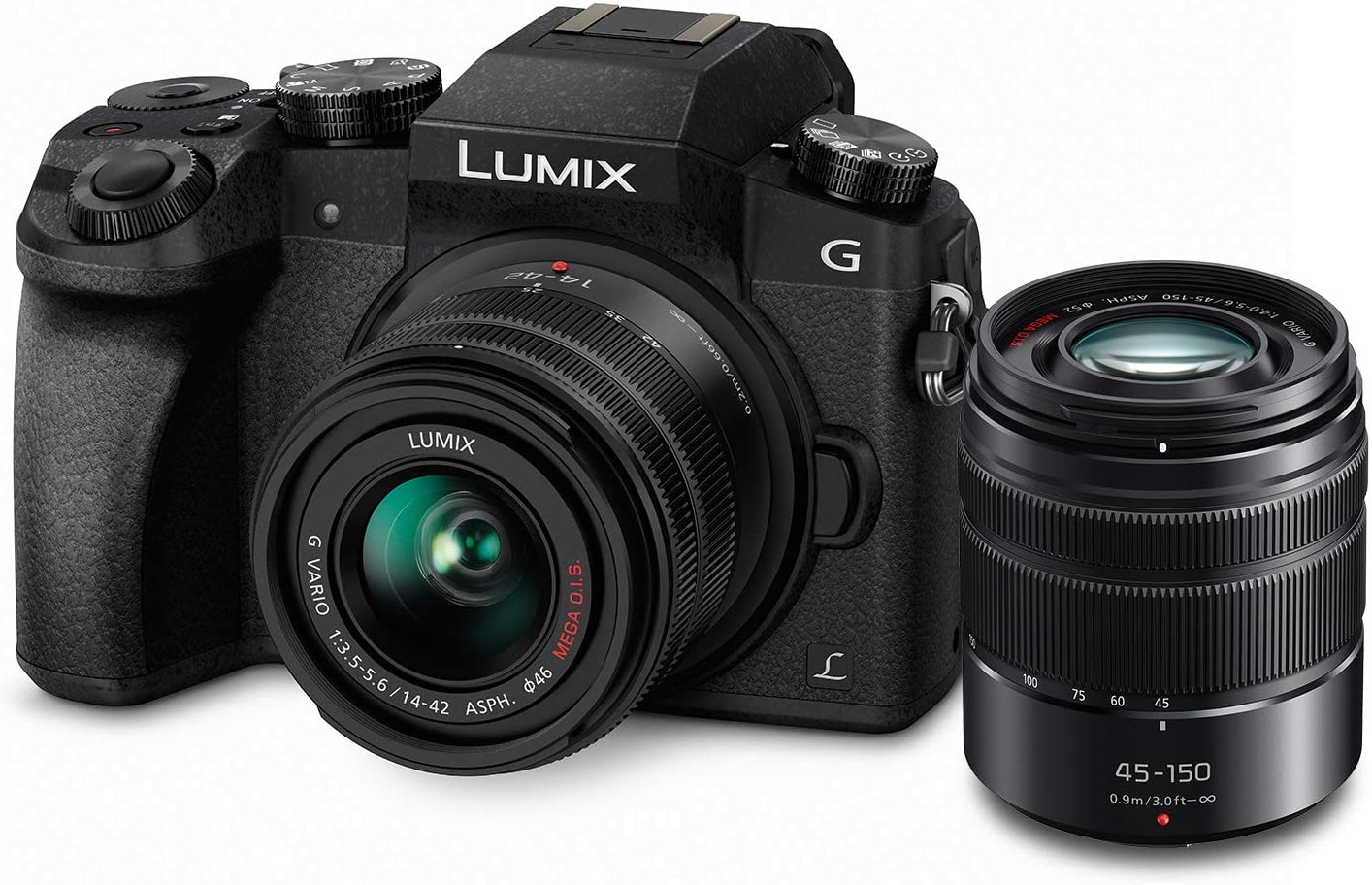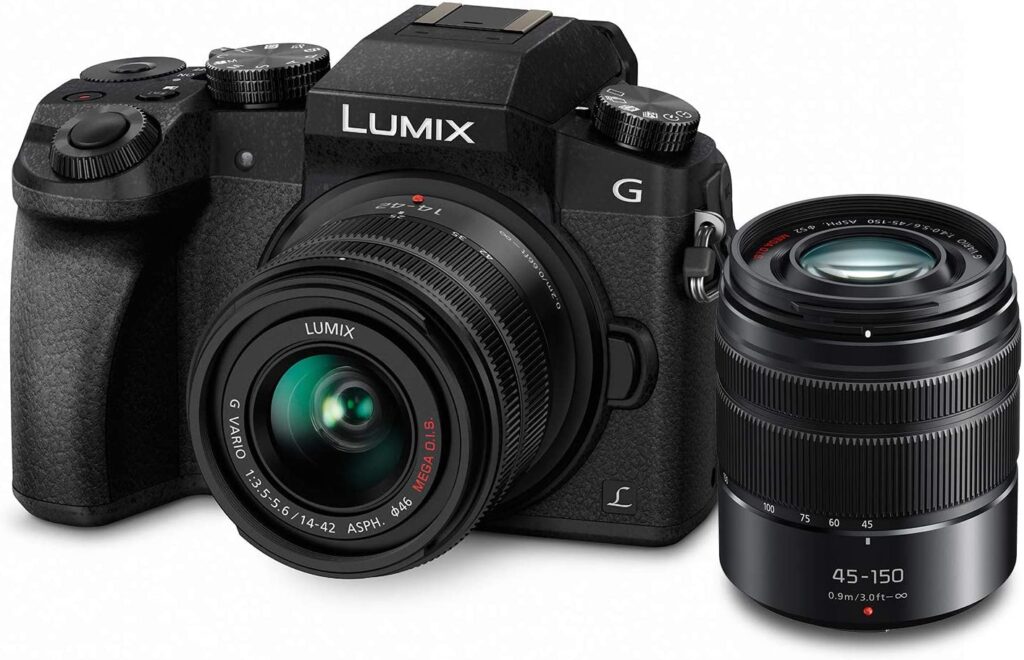 Next in line is the Panasonic Lumix G7 which is a camera that's talked about a lot between both streamers and photographers because this is one of the top-notch mirrorless cameras on the market.
The specs won't review themselves, so let's dive straight in!
Who is it best for?
Even though this camera is leaning more towards photographers, the features it has are great for streaming as it's both powerful and quite easy to use even if you're a beginner. But this isn't a beginner camera by any means, as it costs around 800$.
It's great for streamers because you can mount a flash or a microphone on top of the body, and you also have a 3.5 mm headphone port.
With such great connectivity and expandability, any streamer practically only needs a few things to start his streaming career.
Key Features
The 16 MP on this camera is no joke because they are backed up by a Four Thirds sensor and also a mirrorless lens which gives the image/video an outstanding real-life look.
On top of all that you have the 4K resolution which is just top-notch for any live streaming as it features ultra HD instead of the standard full HD.
What's even great is that the camera can record in 60fps even in 4K so it means that you get both speed and quality at the same time.
Panasonic really outdid it with the DFD autofocus that is great at highlighting any subject in front of the camera and bringing them to the forefront of the frame.
Easy controls, Wi-Fi, and Panasonic Image app connectivity just make the camera even better.
---
8. Panasonic LUMIX G7KS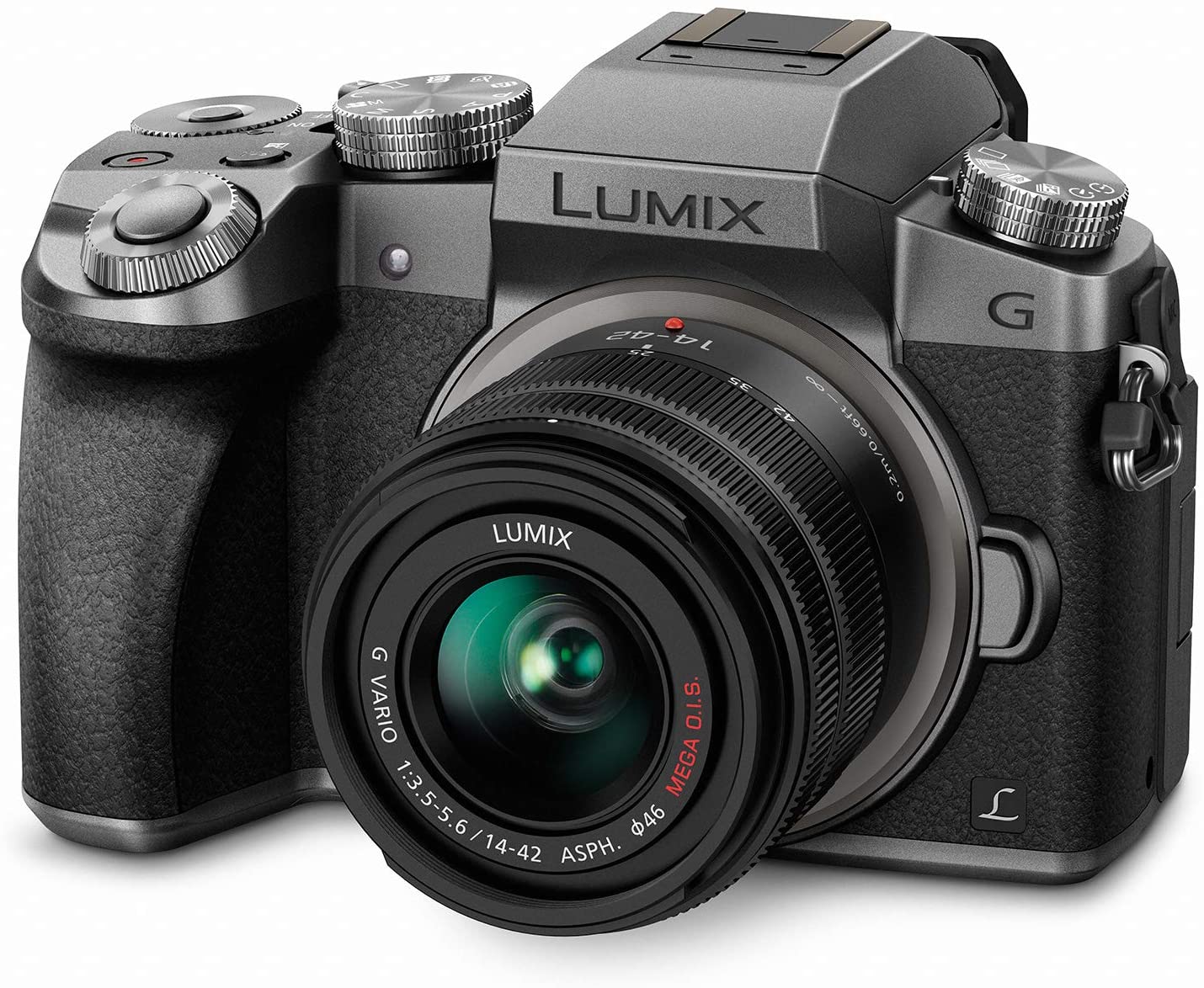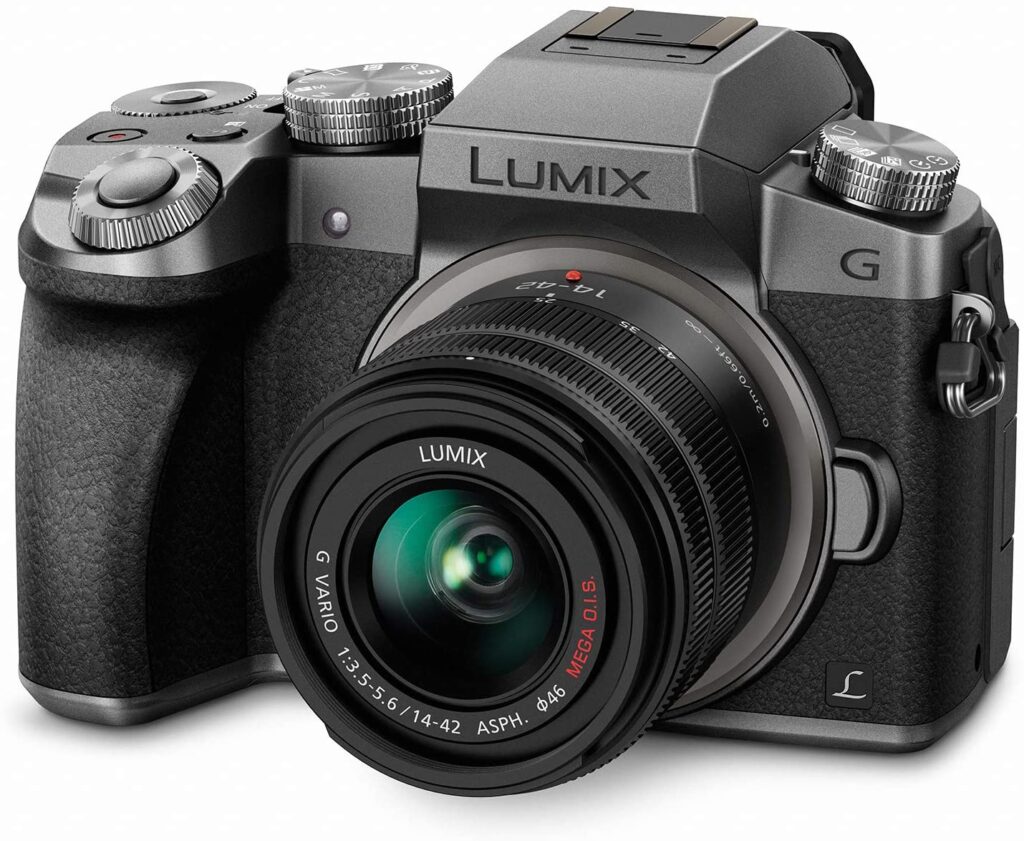 Last but not least, we have another DSLR camera by Panasonic, and this is a model quite similar to the G7 called the Lumix G7KS. It's actually a smaller version of the G7 but it has many related features, such as power and speed.
Let's see what it's all about.
Who is it best for?
As is expected, this camera is for anyone who wants to size down the G7 and get a more portable and compact model.
The performance and power are similar but of course, the G7KS is a bit slower and you don't get the additional lenses, and as you know, lenses can cost even more than cameras.
So it's really up to you, are you willing to spend 300$ less and get the G7KS, or you want the lenses and a larger camera and pay 800$ for the standard G7.
Key Features
Almost all features on this DSLR camera are the same as on the G7 so we don't want to bother rewriting them again.
We would just like to point out some different features such as a bit better battery as this model is smaller so it'll last longer.
The 4K is still there, the DFD autofocus is still there, all the sensors are still there, and you're really getting a bang for your buck because you're getting a great camera for your streams that costs less than 500$.
Just the 60fps 4K video shooting capability is enough to persuade anyone to go along and buy this DSLR for their streams.
---
9. Panasonic LUMIX FZ300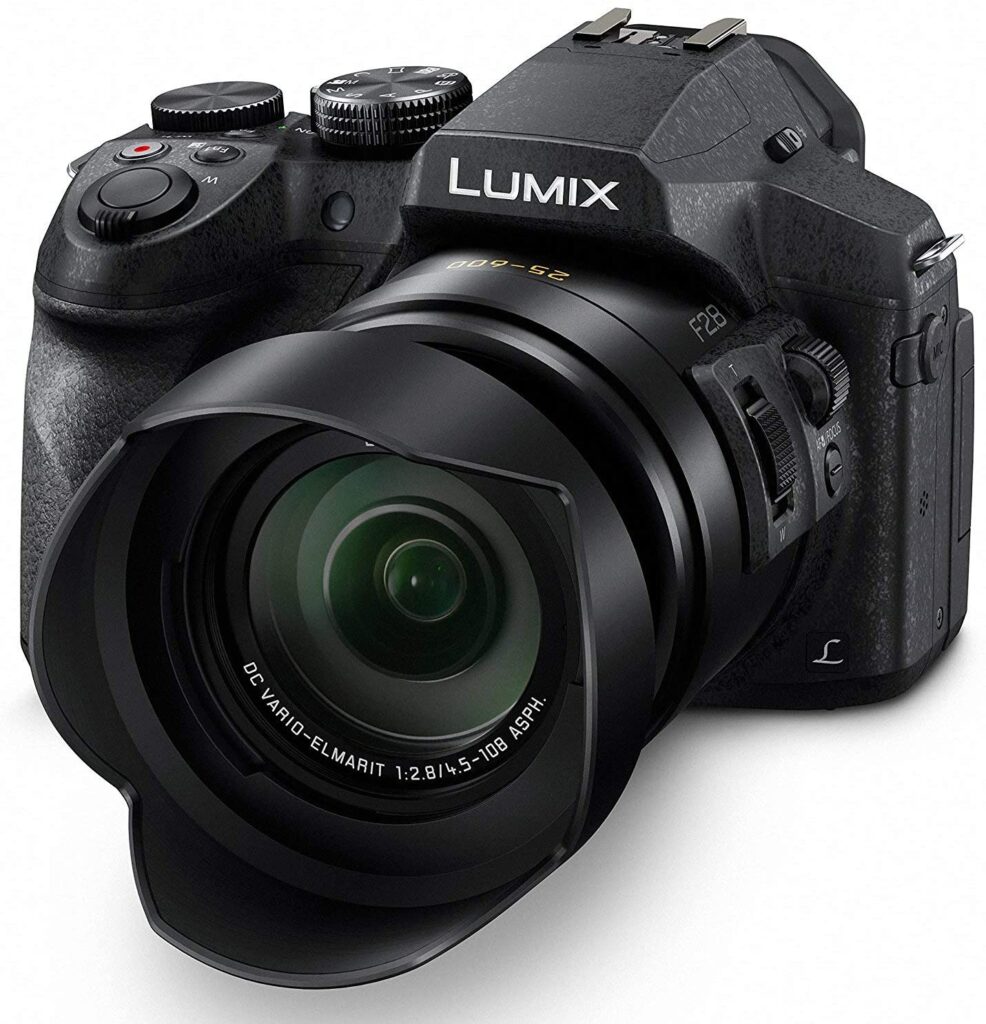 There are several things that can be said about this camera, all of them positive. First of all, it offers some truly excellent features for its price, and it doesn't even cost that much.
Here are some of the things you will get with this camera:
Who is it best for?
Anyone interested in getting high quality 4K video for streaming without investing too much money can be pretty satisfied with this camera. It will give you all the image quality you are going to need, and the battery lasts quite a bit.
As a result, anyone who wants a good, long-lasting camera that can serve several purposes at once should look into this Panasonic solution.
Key features
The most important feature of the Panasonic Lumix FZ300 by far is its 4K photo and video resolution. It allows for some pretty impressive recordings, especially in this price range.
But that is not all. The camera also has a great rechargeable battery that gives you a lot of autonomy for longer shootings, allowing for great mobility.
Finally, I must also list the durability of this device as one of its most important features.
---
10. Canon EOS M200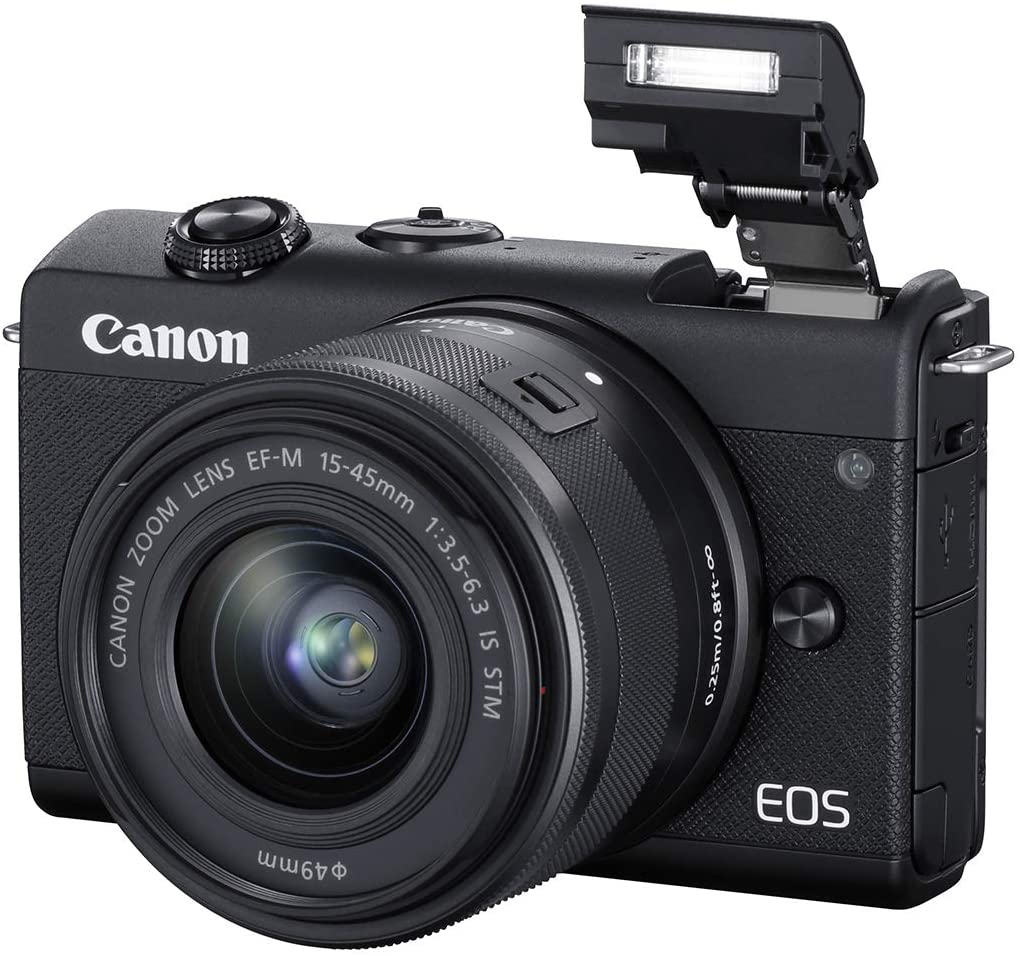 This vlogging camera can be primarily described as easy to use and transport. That doesn't mean those are its only qualities, however. Between the high-quality lens, video support, and an LCD touchscreen, this camera can offer any content creator everything they might need in just one device.
Here's a list of the things you get with one of these:
Who is it best for?
Content creators looking for a reasonably powerful, compact camera that provides superb photo and video quality are certainly going to be interested in this Canon product.
In addition, it allows for the creation of some great selfies, with the Wi-Fi and Bluetooth capabilities letting the user upload them instantly no matter where they are.
Key features:
First of all, this camera's 24.1 Mpix CMOS sensor allows for some truly detailed photos with vibrant colors on them. Coupled with the 4K photo and video resolution, you are looking at a truly high-quality solution.
Furthermore, the eye detection autofocus feature lets you always center your camera on yourself or the object you are looking to film, something that can be extremely useful during an outdoor stream.
---
11. Panasonic LUMIX FZ80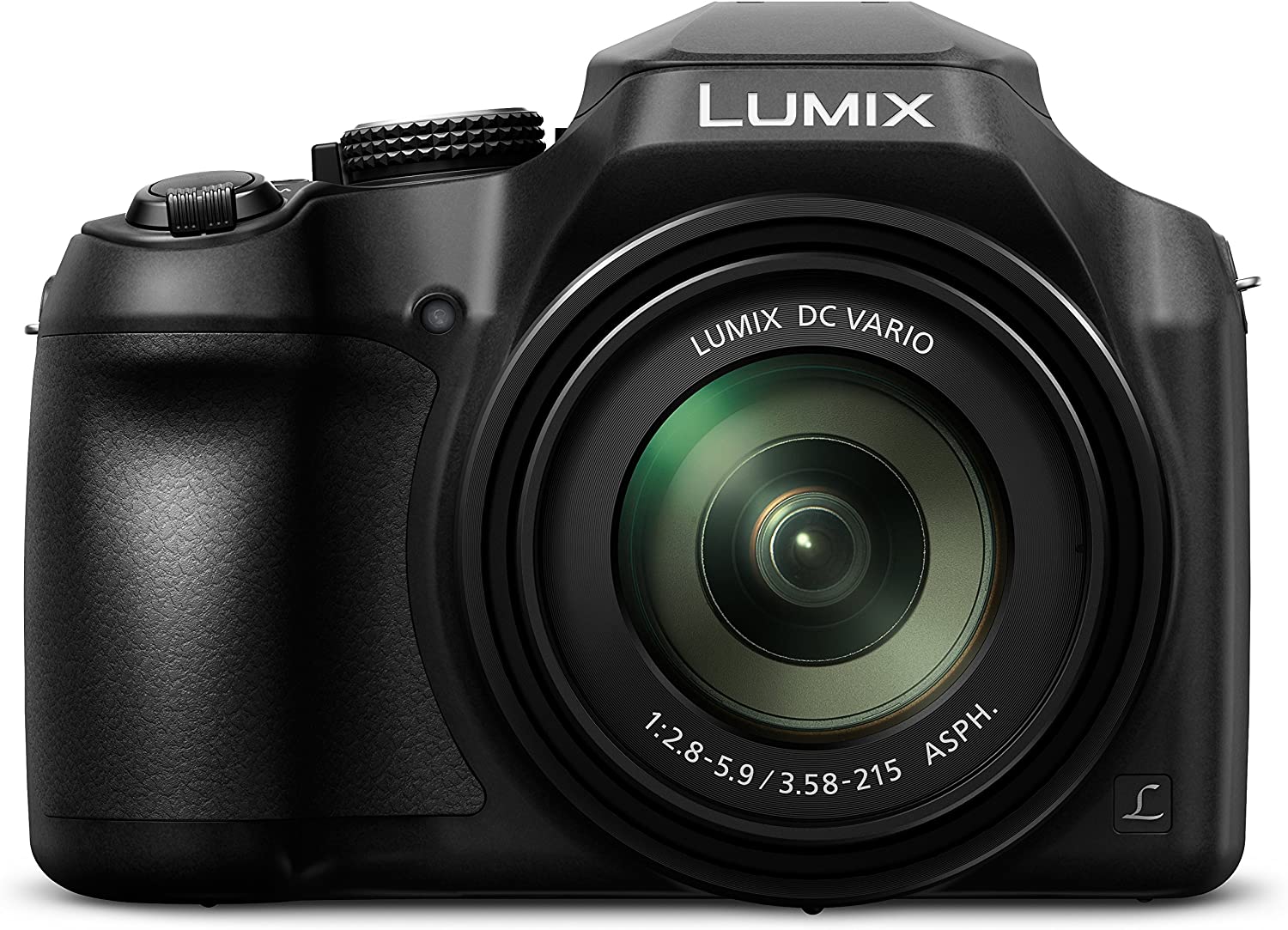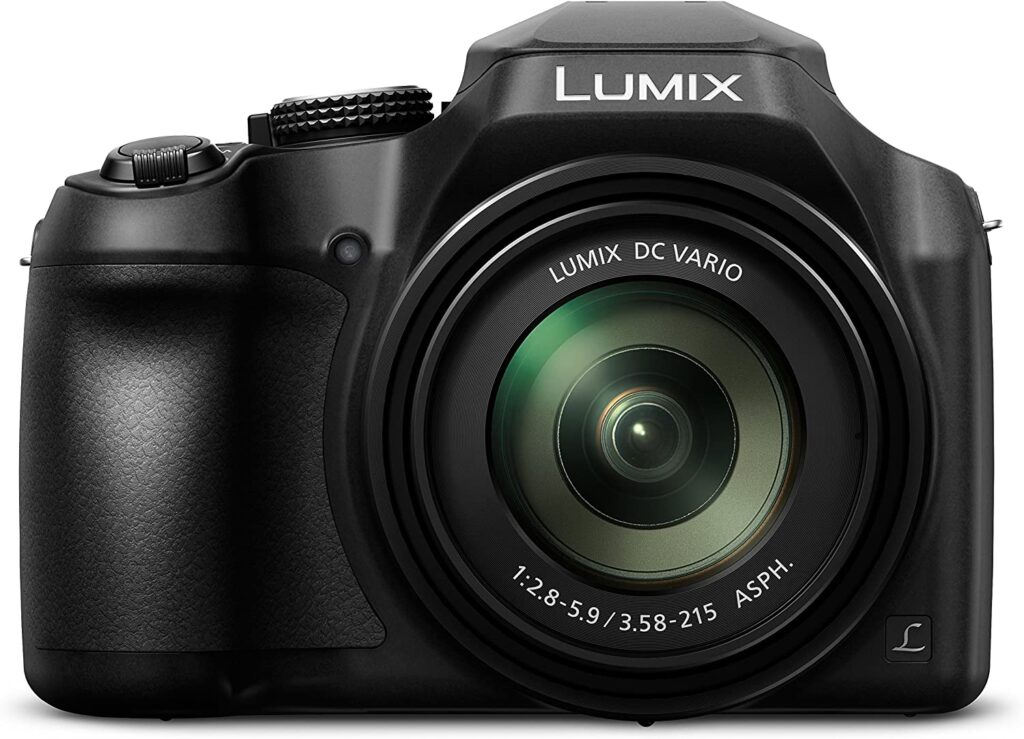 Another 4K digital camera from Panasonic, this excellent midrange solution offers several key features that make it stand out among its competition. As a result, consumers looking for a powerful 4K streaming video camera are likely going to be interested in this device.
Let's see what this camera brings to the table:
Who is it best for?
Anyone who wants a high-resolution camera without investing a lot of money into It will be more than satisfied with this Panasonic device.
While there are some drawbacks compared to more expensive devices, they are not very noticeable, and that makes this camera an excellent choice for anyone looking to stream on the move.
Key features:
The most important feature of its camera is its ability to create excellent photos. Thanks to the 18.1 Mpix sensors and a very adjustable lens, you can rest assured any photos you take will be of the highest quality.
In addition, you can get 4K video at 30FPS, which is more than enough for most streams, especially those that aren't related to gaming. You can even extract photos from your 4K video with ease.
Two other important features of this camera are the USB charging and the Wi-Fi connectivity, both of which greatly increase your mobility with one of these cameras.
---
12. Panasonic LUMIX G85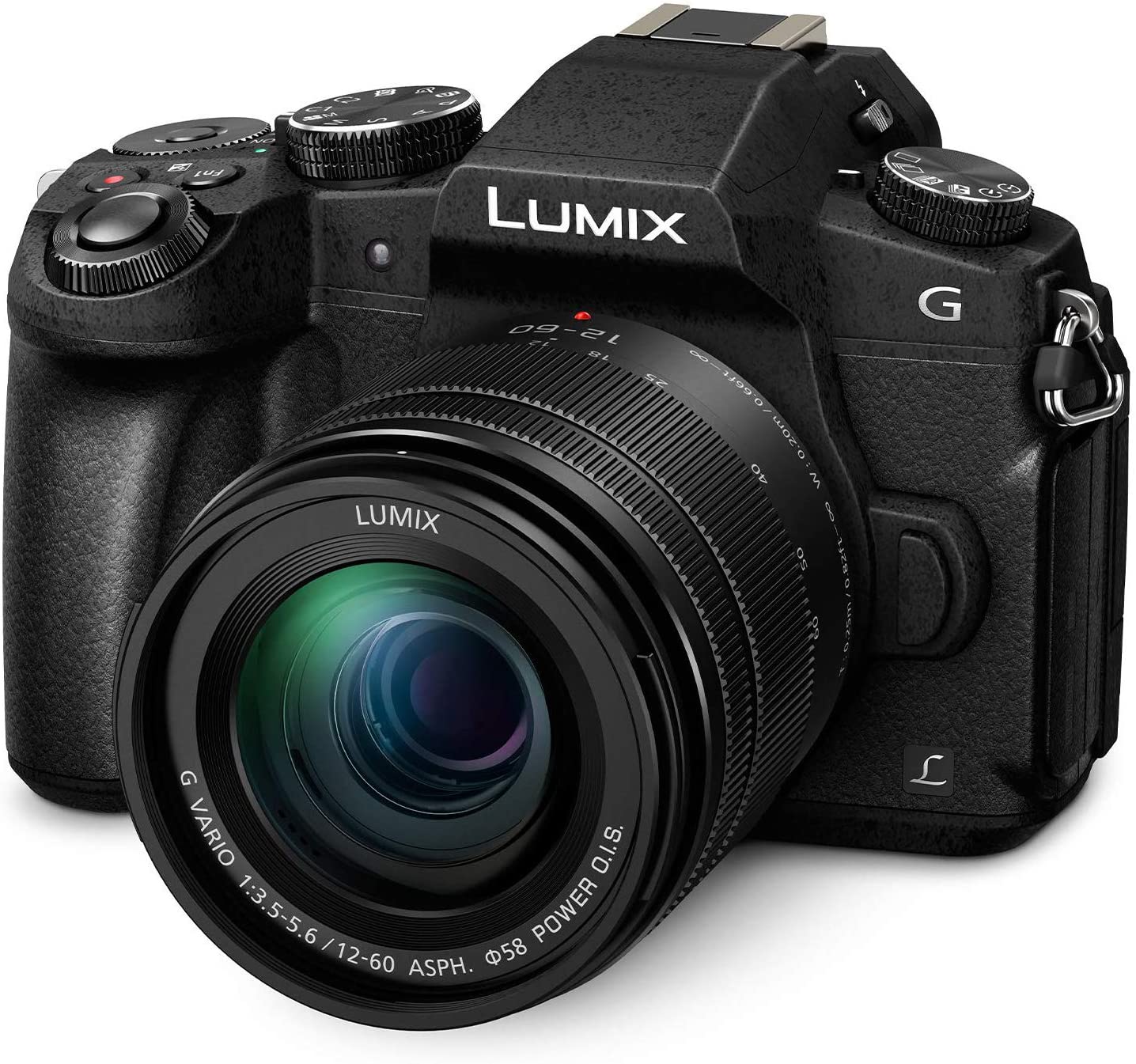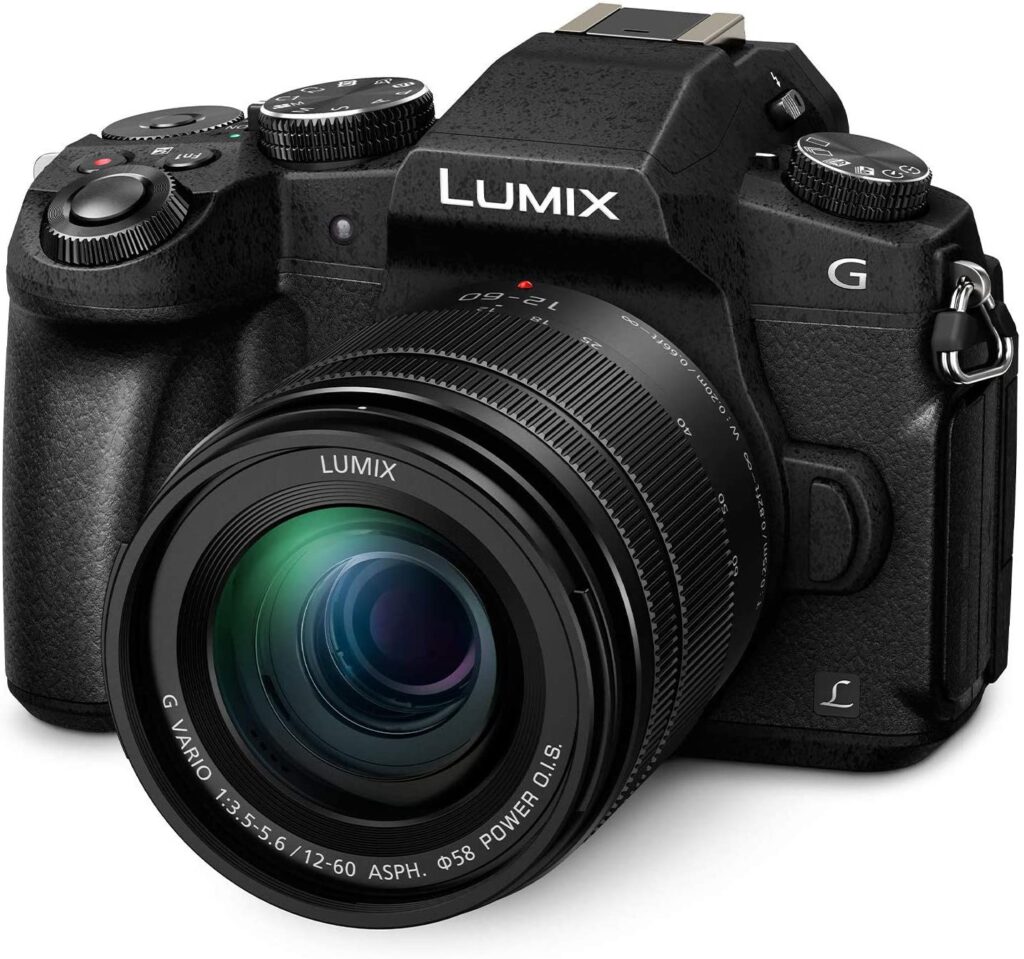 A strict upgrade from the previous entry on our list, this camera boasts impressive photo and video capabilities, Interchangeable lenses, and a lot more, letting it match most DSLR cameras while weighing way less.
But what exactly does it offer?
Who is it best for?
If you want to invest a moderate amount of money but get an excellent camera for your recording and streaming needs, this one may be an excellent choice.
Thus, I would recommend it for any beginner or amateur streamer or vlogger and anyone just looking for high-quality travel photos.
Key features:
First of all, this camera gains a lot of points for its ability to seamlessly record 4K video and extract photos from it, as both of these options are widely regarded by streamers as very desirable.
In addition, the interchangeable lenses allow you to always keep your focus and zoom in and out whenever you like, increasing the overall quality of your videos.
Finally, I was greatly impressed by the Lumix G85's low light condition performance, as it managed to deliver crystal clear video even at sunset.
---
13. Nikon D3500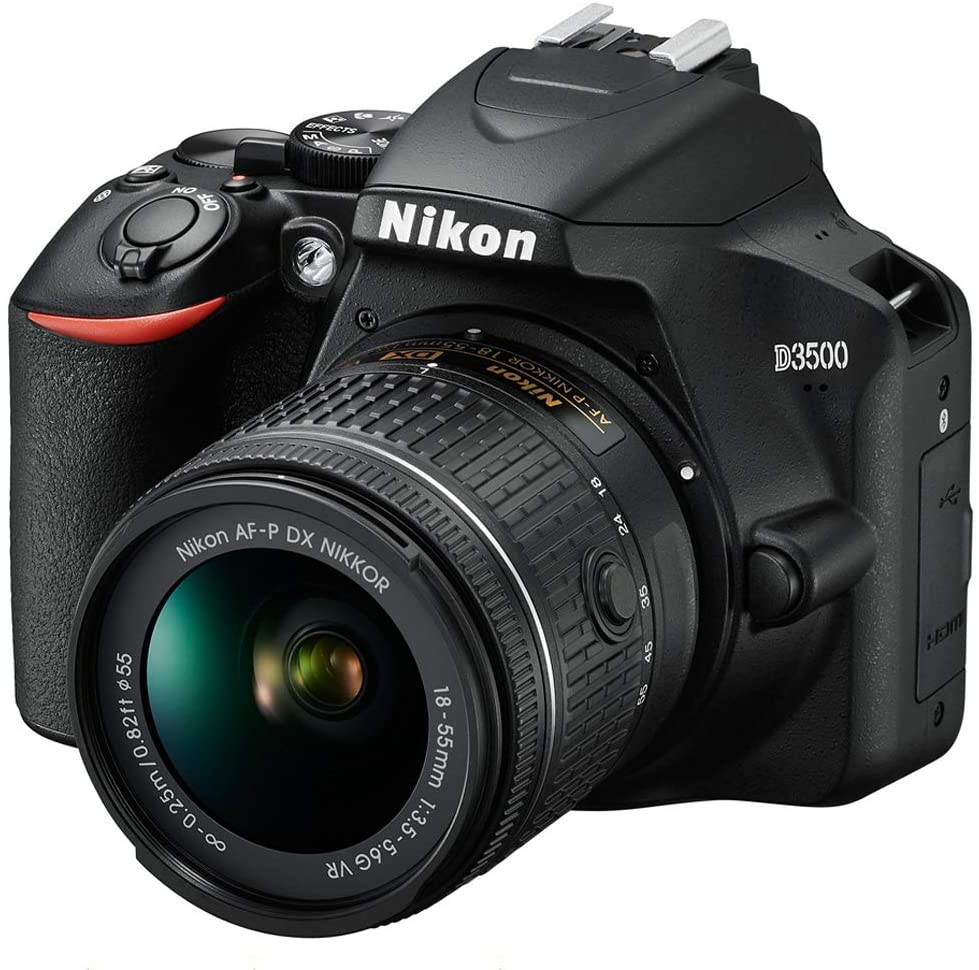 A high-quality solution from NIKON, this excellent camera provides its user with superb photo and video recording at a 1080p Full HD resolution, Live View capability, as well as a 3.0-inch LCD Screen.
All these and many other features this camera possesses make it a great choice for anyone with a passion for streaming.
Let's take a more detailed look at its specifications:
Who is it best for?
This camera is primarily aimed at casual users and streamers who are more interested in FPS than having access to 4K resolution. It provides excellent, clear images and video and performs admirably in all light conditions.
These features make it well suited for people wanting to record photos and videos of their travels or keep a vlog.
Key features:
The most important feature of this camera is its high-quality CMOS sensor, as it allows you to create some truly incredible photos and videos. The lack of 4K is a downside, but one that most users won't even notice.
Additionally, you will be satisfied with the addition of a low-pass filter into this device, as it greatly helps with low light performance.
Finally, the battery life is more than enough for longer recording sessions.
---
14. Nikon D5600 DX-Format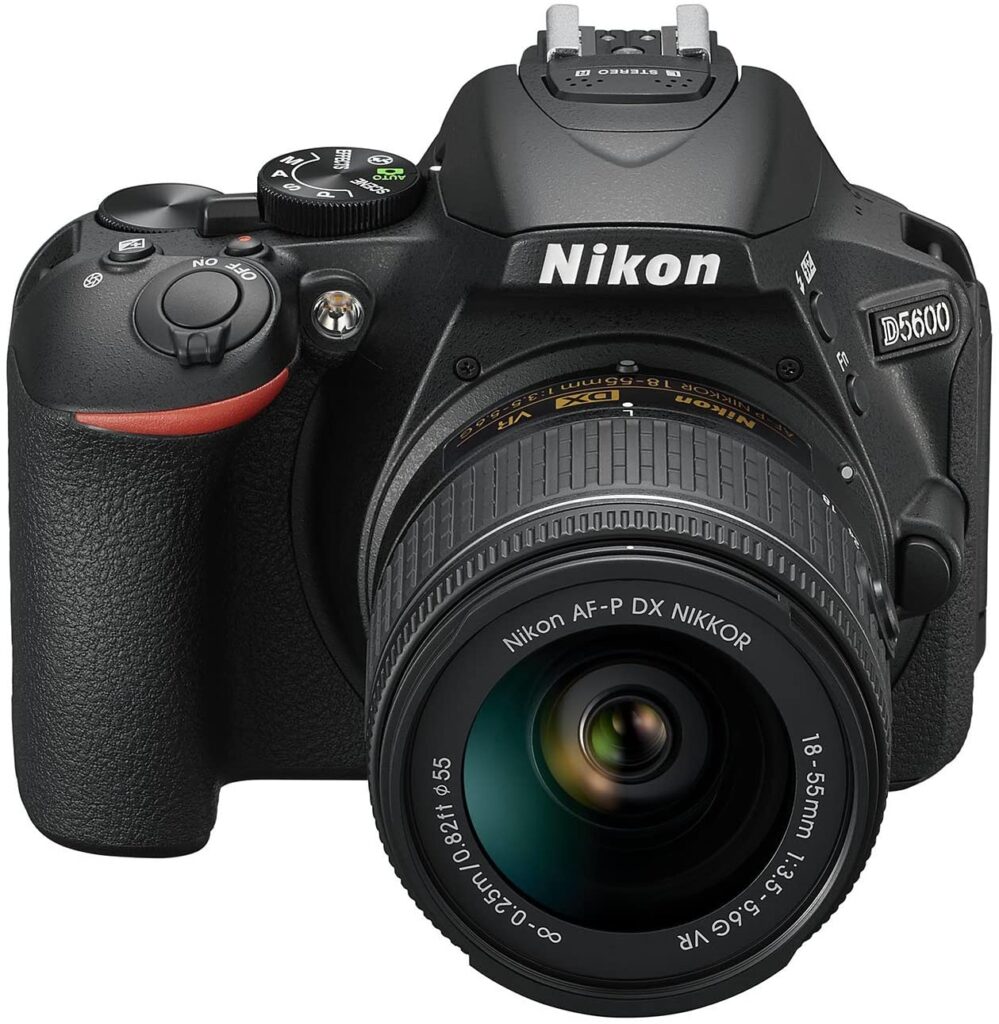 This excellent midrange solution from Nikon has several great features that you are sure to appreciate when using it. From the adjustable lens to 60fps at Full HD 1080p resolution, this camera offers everything a budding streamer would need, regardless of the category and platform their stream belongs to.
Let's look at the specifications in more detail:
Who is it best for?
The 60FPS recording framerate of your camera makes it a great choice for streamers looking to provide high-quality, fast-paced video to their viewers but have no need to do it in 4K. As a result, I believe it to be one of the best vlogging options.
Key features:
Some of the key features of this camera include its adjustable lens that provides you with excellent zoom and focuses options and the 60fps Full HD resolution on your videos.
Additionally, streaming is made easy thanks to the Nikon D5600's Bluetooth and Wi-Fi capabilities that allow you to do it from any location.
---
15. Minolta MN67Z-BK
Minolta may not be a well-known brand, but that doesn't stop this camera from being an excellent midrange solution for any streamer willing to forego access to a 4K resolution on their stream. Here are some of the main specifications of this camera:
Who is it best for?
Those looking for a high-quality camera and willing to conform to the realities of Optical zoom will find great success with this camera. It is thus mostly suitable for streamers who want to make the majority of their content on the move.
Key features:
There are several great things that can be said about this camera. First, it has a high-quality sensor that allows for some clear and colorful photos regardless of the environment.
Furthermore, you can count on the many shooting modes to help the camera's already high-quality optical zoom deliver the best video quality under any circumstances.
Finally, the inclusion of an SD card allows you to save the video in addition to streaming it live when recording on the move.
---
16. Nikon D7500 DX-Format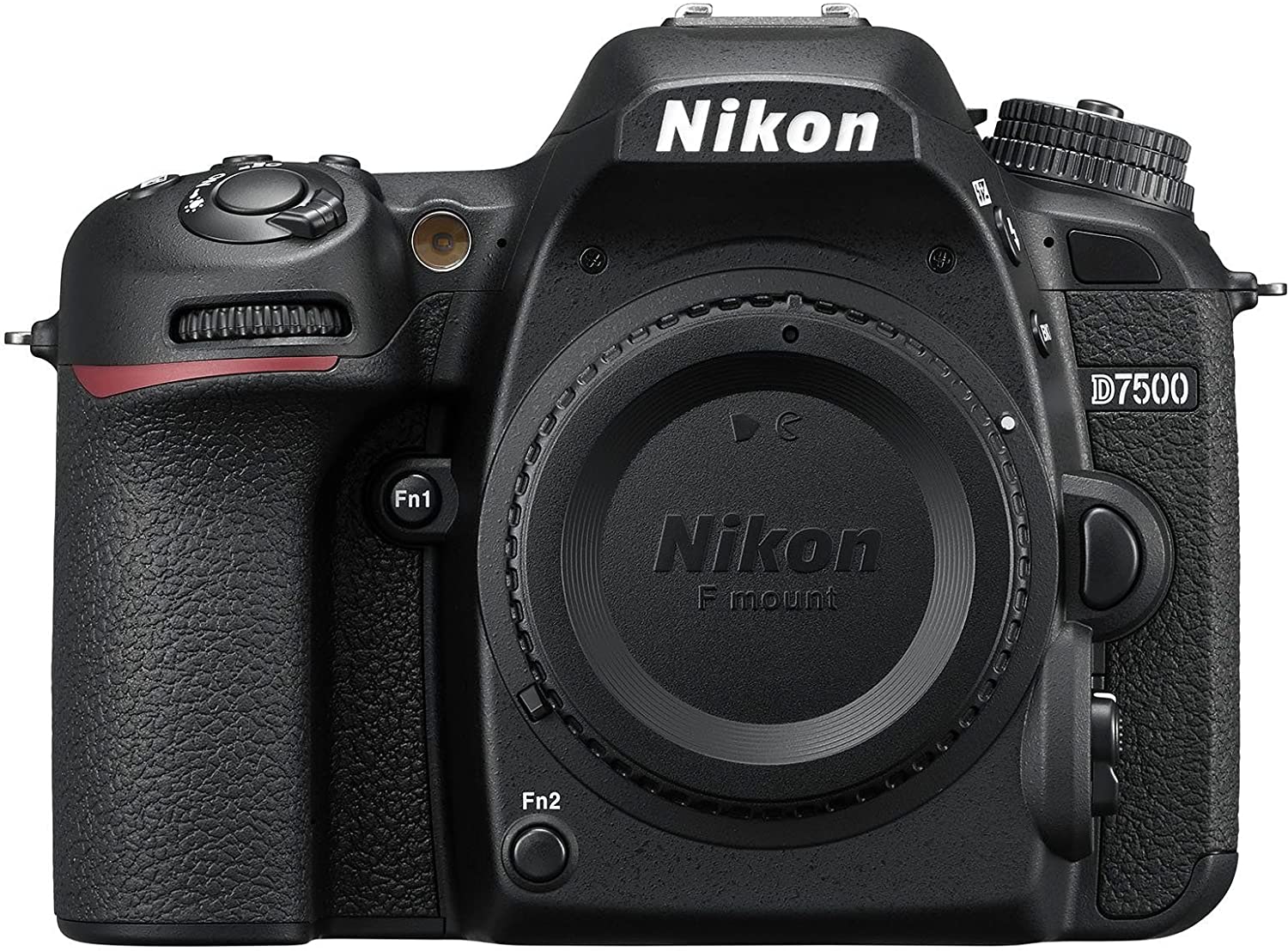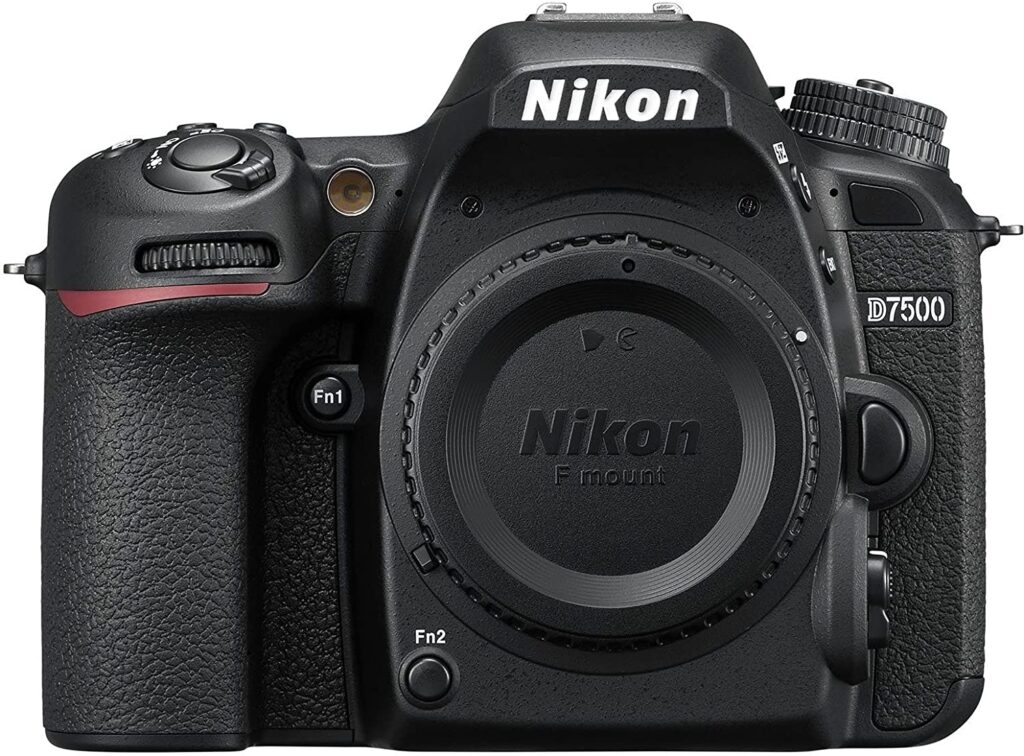 This quite pricey solution from Nikon does well to justify its price with a plethora of features that are not available, or not that good, in less expensive cameras.
Here are some of the specifications of this awesome camera:
Who is it best for?
Since this camera is quite pricey, I will only recommend it to serious users and other streamers. That being said, anyone who does buy this camera will be pleasantly surprised by how good its video is.
As a result, those looking for the best quality streams should opt for this camera as long as they can afford it.
Key features:
The first and the most important feature of this great device is its excellent 4K video capability. Furthermore, if you don't need 4K for a specific video, you have the option to use Full HD video resolution.
Additionally, the LCD touchscreen and the SD card grant a new level to this camera's quality of life experience.
Finally, the Built-in Bluetooth and Wi-Fi provide excellent connectivity regardless of the location. This makes it so you can easily stream on the move, making vlogging and travel clips easy to make.
---
Things to Consider When Buying a DSLR Camera for Streaming
As you can see from our review, DSLR cameras are quite expensive equipment and one of the most expensive items you need for your streaming. And although streaming with DSLR cameras isn't mandatory, if you want to buy one, there are a few things you should know beforehand.
That's why we're going to be talking about 3 things you should consider before you start shopping for a DSLR camera, and these things are quite important if you're going to live stream with DSLR as getting the wrong camera can be a disaster.
1. Video Quality
Of course, the first thing that comes to mind when searching for a DSLR or any other camera is the quality of the image or video it can produce. There are 2 things to bear in mind when it comes to video quality:
Megapixels – they don't only determine how many pixels are there in an image or video, but also how many image display sensors the camera has.
Resolution – it determines the size of the video as well as how many megapixels it holds in a single frame.
There's no need to tell you that the more MP and resolution the camera has the better. Usually, most good DSLR cameras have around 2K resolution, and you really don't want to get anything under 1080p because it's the bare minimum for HD video shooting.
As far as megapixels are concerned everything at 16MP and above is great, but sometimes the number of megapixels doesn't mean quality as it all comes down to the type of lens and the digital sensor.
2. Camera Speed
The camera speed is quite important if you're looking for a DSLR live streaming camera as whenever you're broadcasting yourself live, the speed of your camera will determine how much latency your stream has.
As you already know, 60fps and above means that the frame rate of the video is recorded at high speed. So the minimum you want to go is 1080p 60fps camera DSLR specifications.
Some cameras can even change their video shooting fps, so for example you can choose between HD video with 120fps, or go up against quality and use the Full HD 60fps mode.
This all depends on how fast is your internet connection and your computer's graphics as well as the camera, but it's always safer to sacrifice a bit of quality and maximize speed so you don't get any buffering or choppiness while streaming.
3. Connectivity
It's necessary to have multiple connectivity options when using a DSLR camera for streaming because you need a way to connect the camera to a computer.
For that reason, many DSLR cameras come with their own software that you install on your PC or Mac and give you a way to use the camera as your webcam.
However, if you want your camera to work at full capacity it's always best to connect it via HDMI port if the camera has one. And we know that some of you might want to keep your setup cordless, but if performance is what you need, then HDMI is the way to go.
Conclusion
We've already kind of gave you a hint of the top pick of our best DSLR cameras for streaming and it's the Canon EOS 5D Mark IV because it's so practical, versatile, and powerful that it just can't be overlooked. Sure it's a bit pricey, but your investment will be worthwhile in the long run.
We hope we've made it a bit easier for you when you start to look out for a good DSLR camera and hope that you'll get just the right one that'll last you for years to come.
Frequently Asked Questions
Do I need a DSLR camera for streaming?
A DSLR camera doesn't come into your mandatory streaming equipment list, but it's definitely worth every penny because a DSLR camera can do so much your mobile phone camera can't and at the end of the day, all that counts is that you have high-resolution video quality and great camera performance.
Are DSLR cameras expensive?
Yes, they are. An entry-level DSLR camera can cost around 400 to 500$. Mid-ranged DSLR cameras are around 700 – 900$, and anything above 1000$ is practically considered a professional DSLR camera.
Can I use a DSLR camera as a webcam?
Yes, you can. There are multiple options when it comes to connecting your DSLR camera to your computer and whichever you choose will allow you to use it as a webcam.
Join our Discord Group. Ask questions, team up with fellow streamers, share memes, and more!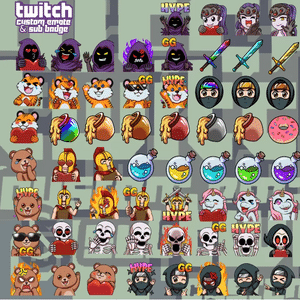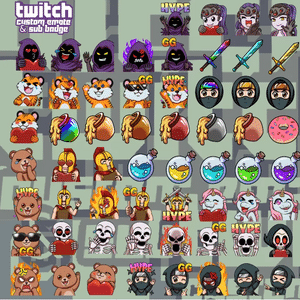 Claim for FREE:
FREE Emote PACKS
A book on growing your audience