If you are an avid follower of Twitch streams, it would be safe to assume that you follow more than one streamer.
So, what happens if two, three, or even more of them stream at the same time and you just cannot decide whom to watch? Or maybe you could open several tabs in your browser and just switch between them? You have probably faced that dilemma.
Luckily, you are not the first person to have come across this issue. If you want to watch two Twitch streams at once, some smart cookies created a way for you to do it.
This text will lead you through the options you have and show you how to watch multiple Twitch streams.
What Is the Alternative?
There are several online platforms that enable users to watch multiple twitch streams at the same time.
Have in mind the possibilities of your device when you start adding streams to watch. You may not be able to open as many screens as you want if your device cannot handle all of them.
Now, let us dive into your options and guides on how to watch two streams at once or more of them.
1. Squad Stream on Twitch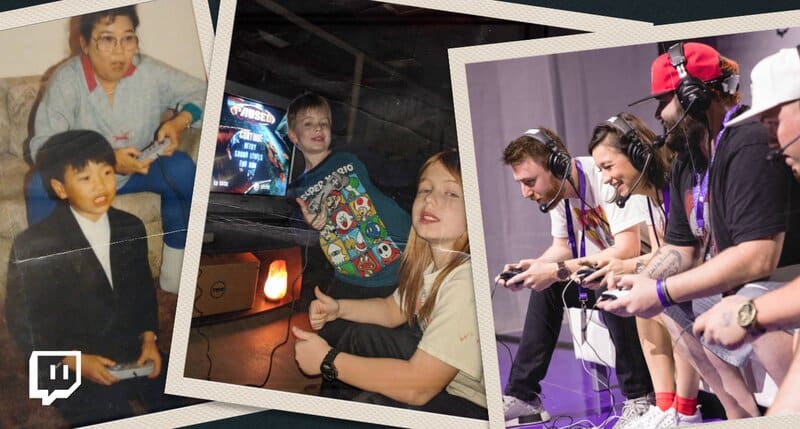 First and foremost, Twitch has an option available for those who want to know how to watch multiple Twitch streams at once. In filters, you should type 'Squad Stream' and you will get options where several streamers have united to stream together. (Of course, you can watch only one of them if you want to.) In this way, you can watch all of the streamers in one group simultaneously.
However, there is a small catch – you can watch either a whole group or just one streamer from the group. And also, you cannot choose the streams yourself but can watch only the combos that are offered.
Related: How to Squad Stream on Twitch – Full Guide from A to Z
2. MultiTwitch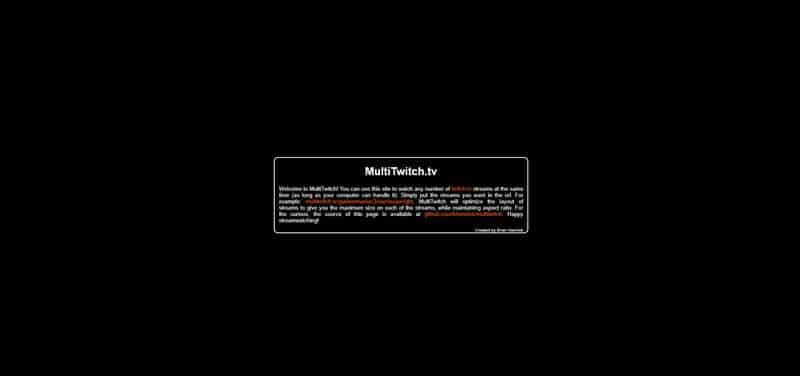 MultiTwitch is the most popular site for multiple stream watching. It works only for Twitch, and not for any other platform for streaming. If you don't know how to set up a Multi Twitch, here is the guide:
That is all you need to know about how to set up Multi Twitch for watching several streams at a time.
3. MultiStream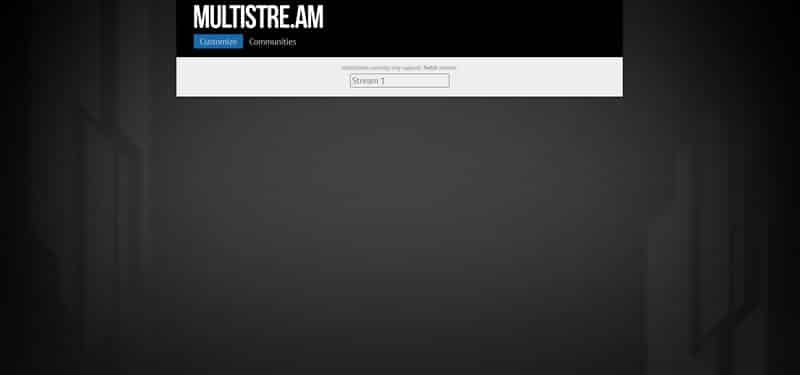 MultiStream is another popular option for watching Twitch streams. Note that it is also only for Twitch. The maximum number is eight streams at a time.
To start a Multi-Stream Twitch experience, do the following:
You will most probably be able to follow one chat at a time. At the bottom of the chatbox, you can switch between the chats of the streams you are following. If you choose to watch 2 streams at once, you will be able to view both chats.
When you start watching and you see that the chosen layout isn't working for you, you can switch between them on the left sidebar. You can also add or remove streams during your session by clicking the pencil icon on the top of the left sidebar.
4. Twitch Theatre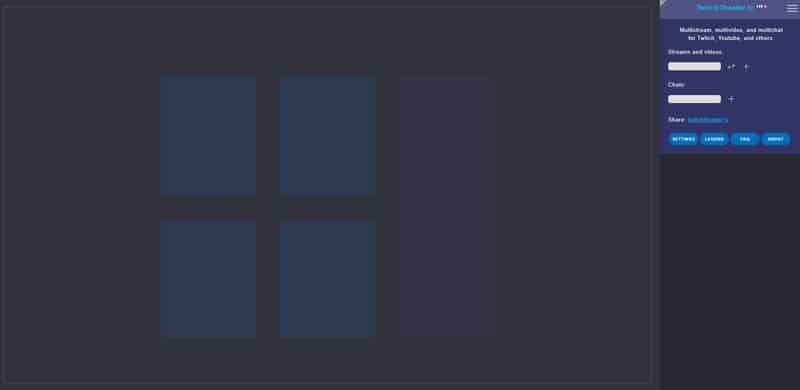 Twitch Theatre is a user-friendly application that allows viewers to follow several streams on Twitch, YouTube. Also, Facebook Live and Smashcast are supported to some extent. The interesting feature of this app is that you can follow multiple chats, even those whose streams you are not currently following.
The steps are simple:
There are various options to utilize during watching streams – you can hide them, remove them, or even pause some of them.
5. Rare Drop Multi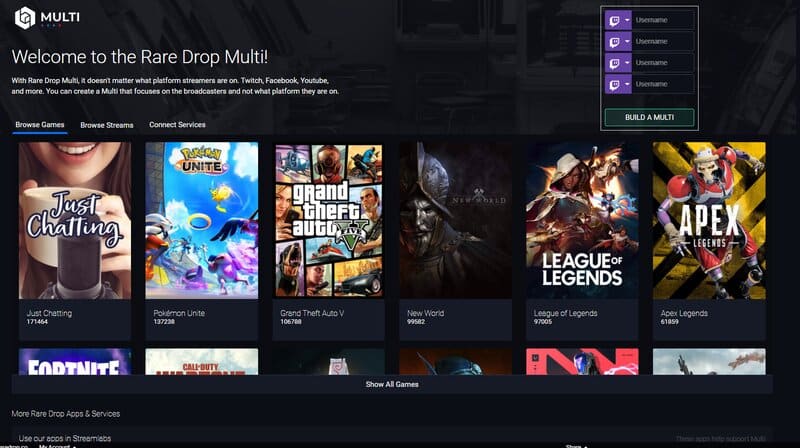 Rare Drop Multi is a place that supports as many as 15 different streaming platforms. If you want to know how to watch multiple streams on Twitch, YouTube, Facebook, Mixer, and many others, the guide below will help you.
6. Twitchster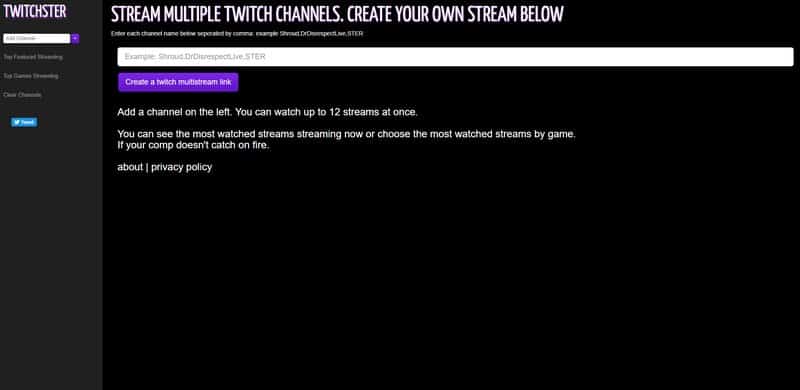 Twitchster is another website where you can watch multiple Twitch streams at once. It supports as many as 12 streams at a time. Even if you don't have the exact idea of what you would like to watch, there are suggestions here – the most-watched streams now or the most-watched games.
The steps are simple:
There is also a way to create a Twitch multistream link. On the main page, type the names of your desired channels, separate them by commas, and press the purple button below for watching.
7. SimulTwitch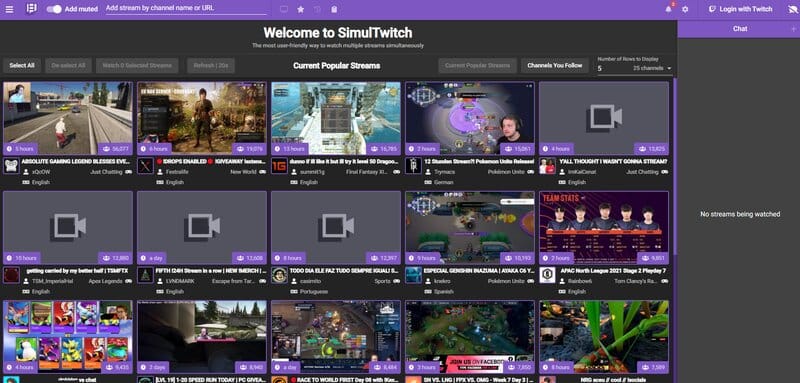 SimulTwitch is an independent program made by an enthusiast who liked MultiTwitch but wanted more options and a user-friendly interface with more options. It has many good sides:
The number of streams is unlimited, as long as your device can play them.
The site is compatible with many devices.
You can watch more than one chat.
To start a watching session, follow the steps:
You can set the color theme (each has a light and dark option), stream layout, switch between chats, manage history and favorites, and more.
8. Stack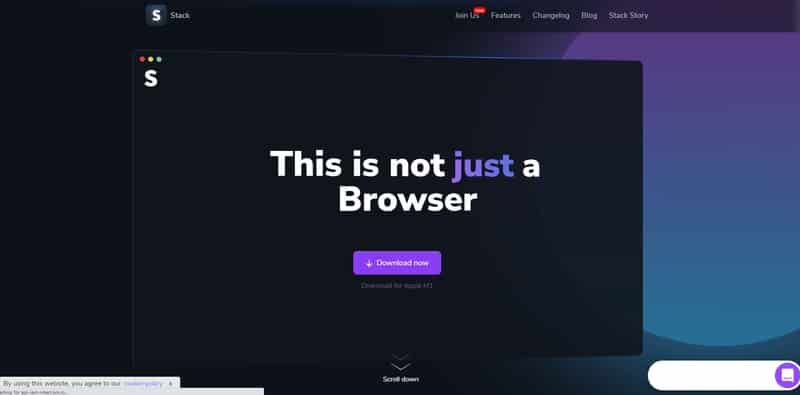 Stack is a new kind of browser, very innovative and modern. Though it is not an application for watching streams, its new design, and yet unseen functionality can be useful for those who want to watch two streams at once, or even more than just two.
The special feature of Stack is that it doesn't have the regular tabs that are found in other internet browsers. It has:
If you wonder how to watch 2 Twitch streams at once on Stack, it is easy – open Twitch links in each tab and voilà! And the best part is that you can open private cards and log in to Twitch (or any other platform) from different accounts.
Conclusion
If you have ever wondered how to watch 2 streams at once, or more streams for that matter, I can proudly say that your question has been answered in the text above. There are many possibilities and it is up to you to choose which one suits you best.
Now off you go and enjoy your favorite streamers…all at the same time!
Related: How to Rewind Twitch – Top 3 Best Ways to Rewind Twitch Streams