After getting the adequate laptop, green screen, and other parts of your streaming equipment, it's time to look for the right microphone.
Don't worry, you won't have to spend a fortune on a good mic, there are a lot of budget-friendly microphones that are quite good for streaming.
In this article, we will show you a list of the best budget streaming mics that we have found based on profound research.
Post 11 of 11 in the Microphone for Streaming
Best Budget Microphone for Streaming
Reviews
Budget mics usually go around the price under 150$, while the higher-end ones could cost up to 300$.
If you are a beginner at streaming you are probably looking for one that isn't so expensive but can get the job done. That's exactly what the models on our list below will provide you with.
QUICK OVERVIEW: Best …..
<!—INSERT CODE BLOCKS BELOW—>

Frequency response: 20Hz-20kHz
Polar patterns: Cardioid

Frequency response: 20Hz-20kHz
Recording sample rate: 48kHz

Frequency response: 20Hz-20kHz
Weight: 0.8 pounds
1. Rode NT-USB Microphone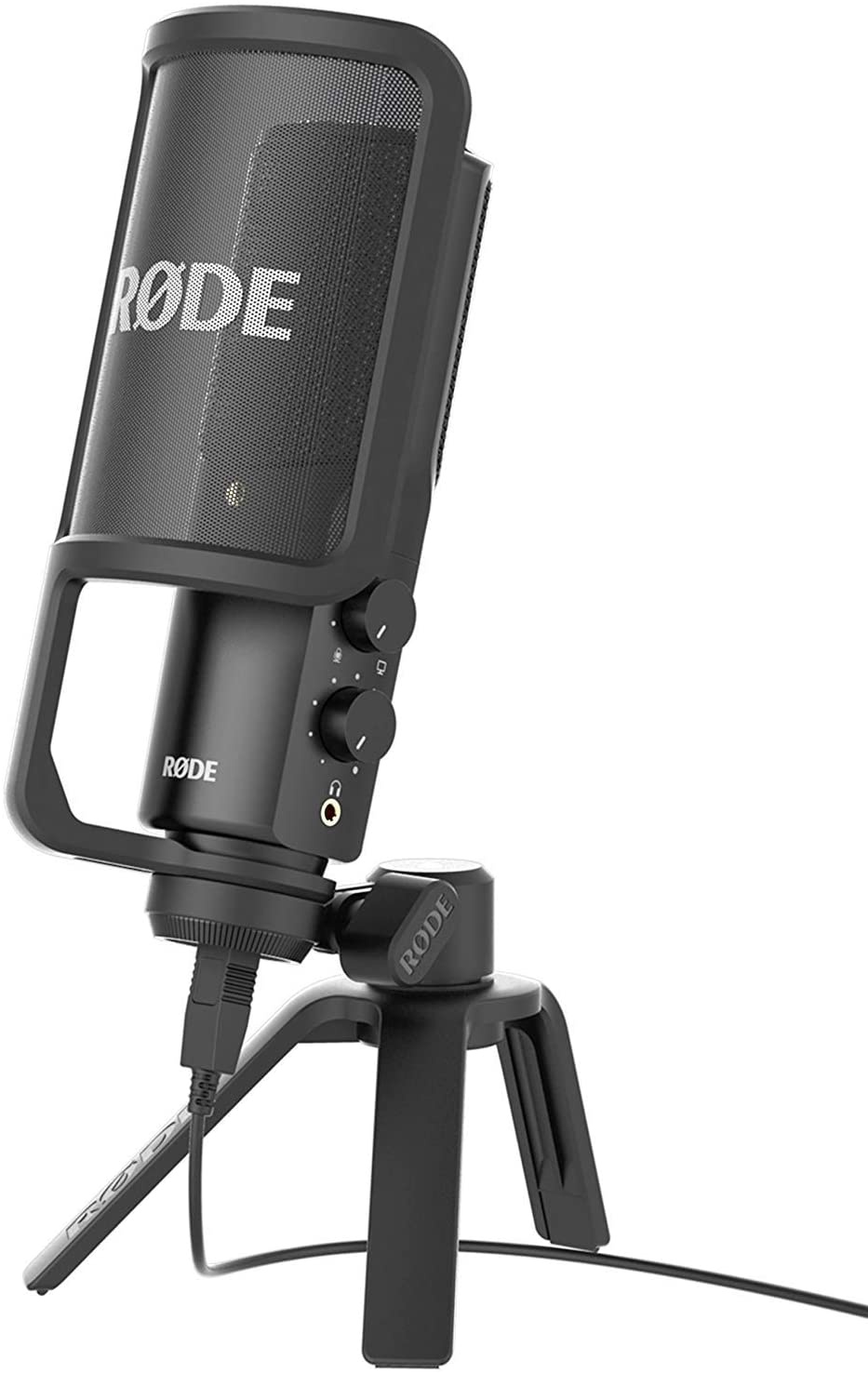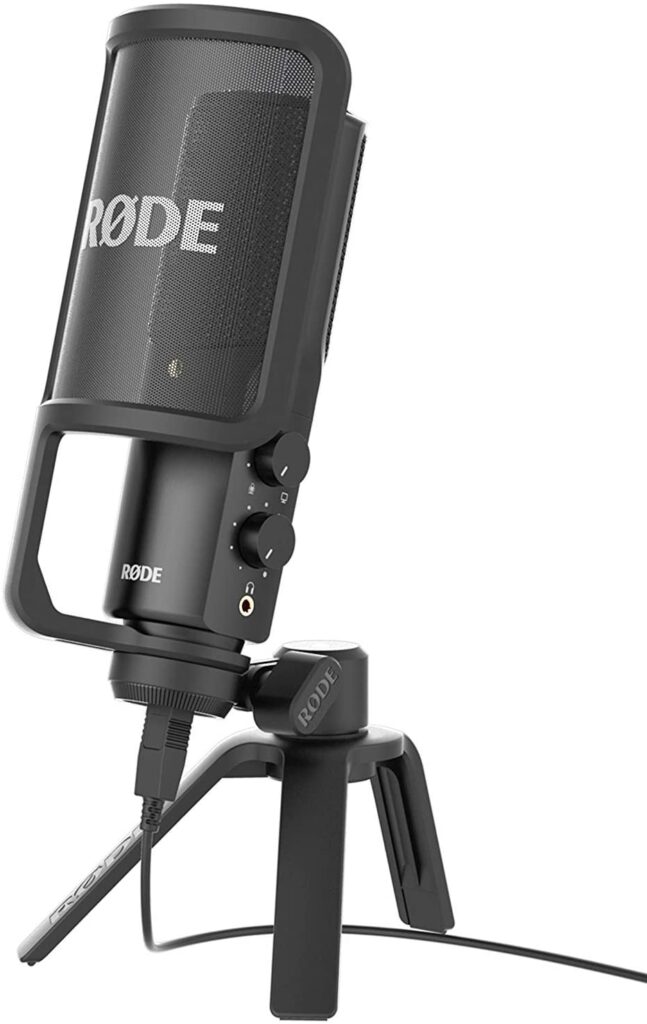 The Rode NT-USB mic for streaming is on the higher end of the budget price range, but it's also one of the best and most efficient ones for streaming.
It's very professional and a lot of popular streamers use it as well. It looks like a high-end studio microphone while having a more than reasonable price tag.
The sound quality is outstanding and your Twitch stream viewers will be able to hear you loud and clear. The free pop shield that goes with it doesn't harm either.
Who is it good for
If you are a beginner who is sure of his gaming and streaming abilities, you might be interested in investing in a quality budget mic such as this one.
Not only does it give away a professional look to your viewers but the sound quality is also amazing.
Even a huge number of professional streamers find this mic very suitable for their needs to the outstanding price-quality ratio.
Also, if you are planning on furthering your hobbies outside of streaming, then you won't make a mistake with this model.
If you have a side gig such as Youtube streaming or making podcasts, this mic can do it all, in fact, it's considered a superstar product among popular podcasters.
Key features
This model includes a free pop-filter that works great if you use rough sounds and need to soothe them out, like a harsh p, t, or b.
Also, if you are just beginning to stream and don't know much about mics, you don't have to worry about the setup.
It's fairly simple to operate, just find the USB port where you will plug it in and begin recording immediately.
The mic is armed with a mix control that develops a clear distinction between one's voice and the sounds coming out of the game you are playing.
It has only the cardioid polar pattern and a couple of different design choices such as smooth dials. The frequency response rate is also very respectable.
Overall, it's a Twitch streaming microphone for streamers on any level who are looking to satisfy their audience with clear audio.
---
2. Blue Yeti Nano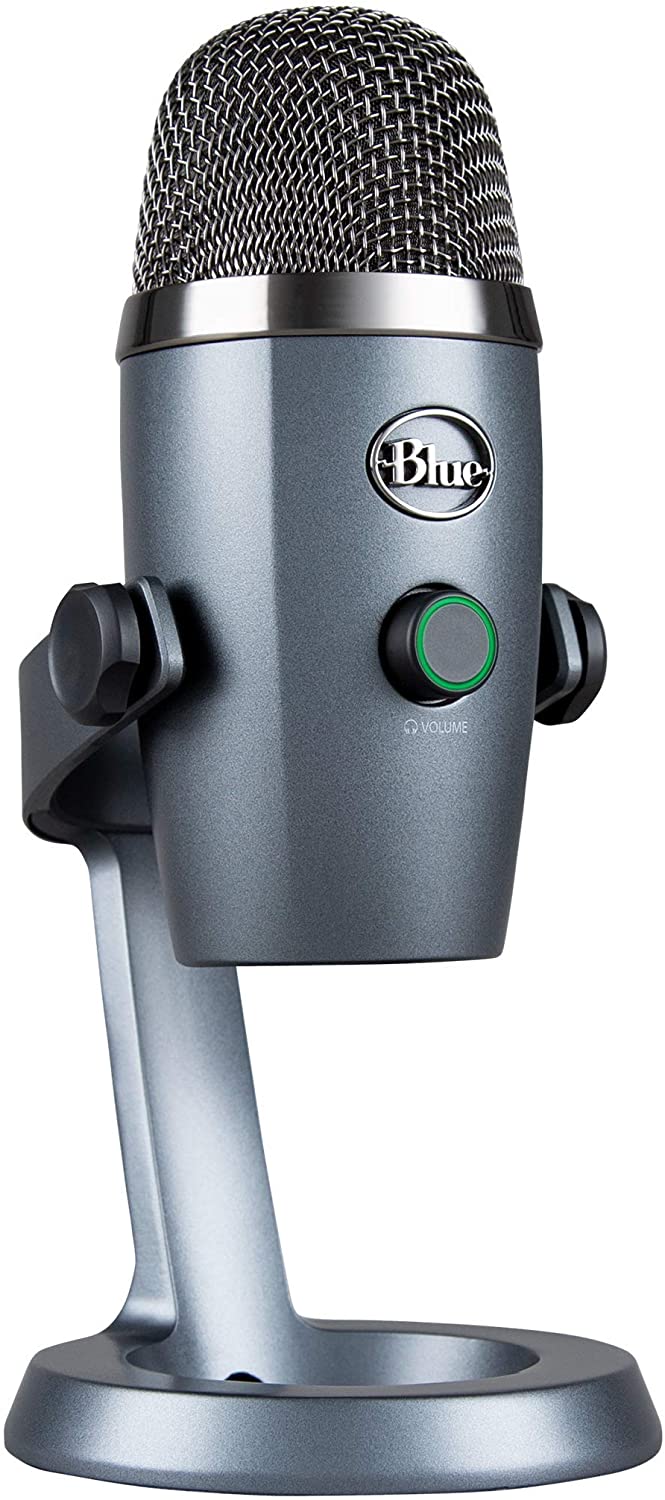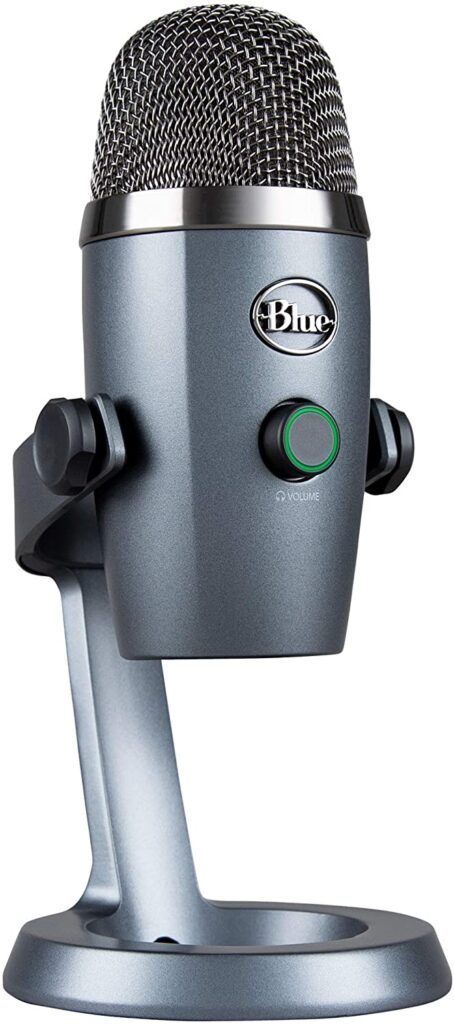 Perhaps the best microphone for streaming on our list and one of the most popular budget microphones among streamers is the Blue Yeti Nano model.
For a product that costs under 100$ the sound quality is truly remarkable. The Blue Yeti Nano covers almost all of the great features that Blue Yeti offers and packs it in a small and lightweight design.
Scrolling through Amazon it's almost impossible to find a product with such an amazing price-quality ratio. Let's dive into the specs and features of this microphone.
Who is it good for
If you are currently starting to stream, the Blue Yeti Nano is a microphone you would want to know more about.
A major part of the Twitch streaming community uses this model and has very positive feedback.
This Twitch microphone can be inserted into almost any mic stand so you won't have to worry about that adding up.
If you are looking for a mic that is top-quality, compact, well-built, and produces a great sound, all for under the 100$ price range, then you don't have much to overthink since this budget microphone for streaming meets all of these standards.
Another reason it's so popular is that most new streamers tend to look for a low-end to mid-end quality kind of mic, and all roads lead to this baby.
If you also do some other types of recording or some form of podcasting aside from streaming, it brings out the best in every field where it's used.
Key features
The small size and lightweight metal build of this microphone make it ideal for streamers who have to transport their equipment more frequently.
The cardioid and omnidirectional pattern ensures great recording quality, it's so outstanding that it has surpassed people's expectations once it came out.
This mic also gives out a very elegant and professional look to your streaming studio.
The Blue Sherpa software controls on this device are also pretty handy, and you should be able to get the hang of it rather quickly.
The form factor is also huge and it's a lot less obtrusive and much easier to store.
This cheap streaming microphone is considered a smaller sibling to the Blue Yeti mic since it's smaller in size and much more affordable.
The biggest difference is in the recording sample rates and a few more features, but for 30% less money it's definitely worth considering this option.
---
3. Razer Seiren X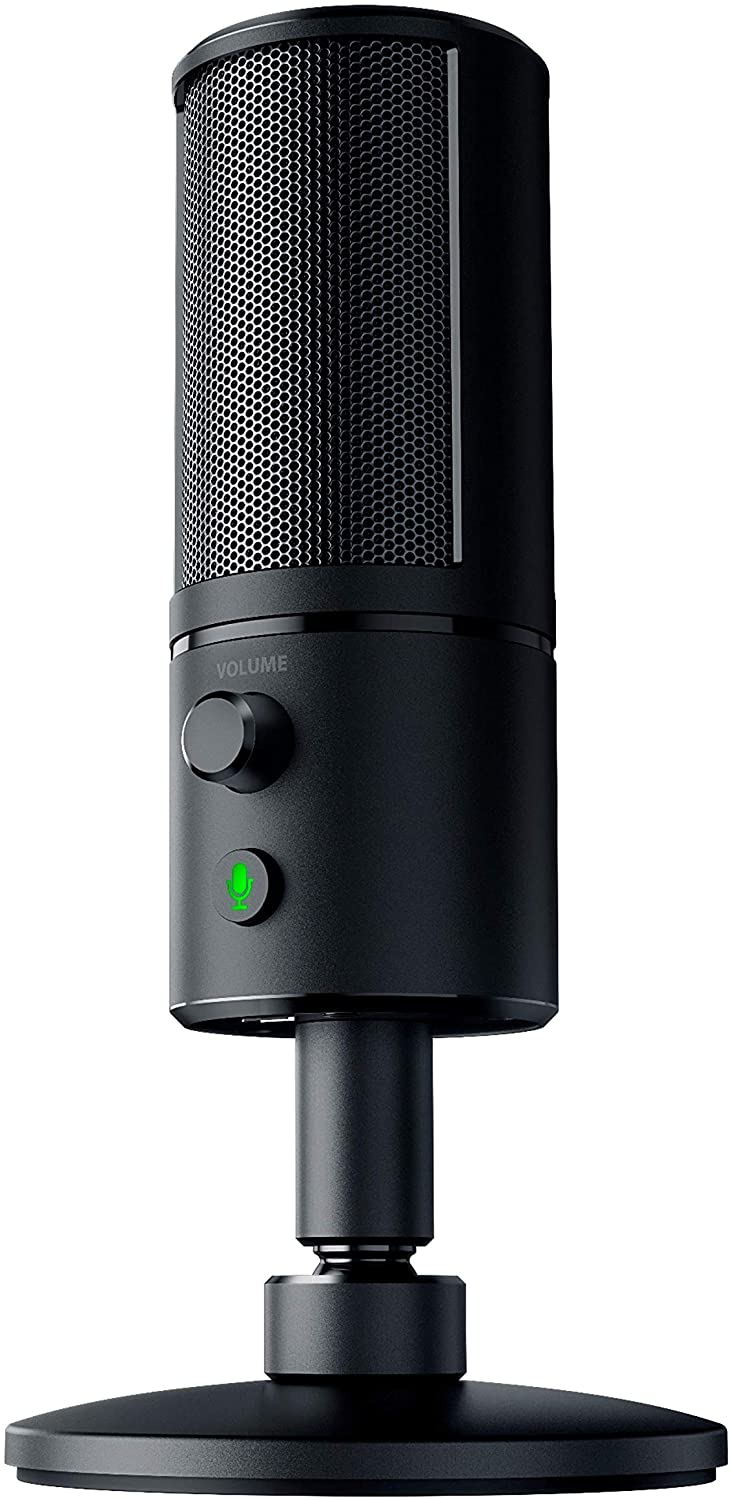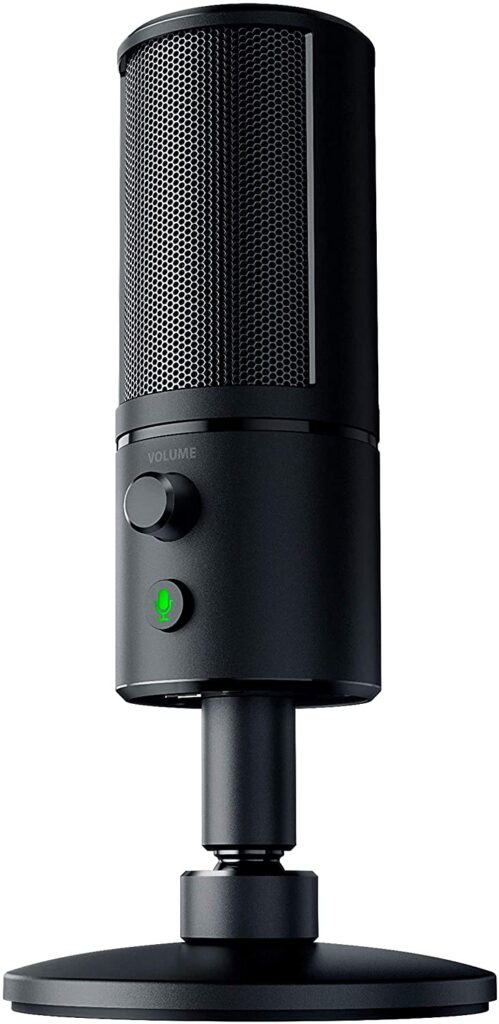 One of the best budget microphone for streaming on our list is the Razer Seiren X.
This microphone is about half the size of the original Seiren mic design so it can fit on any small desk that streamers may use.
Despite its size, it offers just as much audio quality. It's a cheap streaming mic that newbie streamers find very suitable. It's a worthy competitor to any other budget twitch streaming mic on our list.
Who is it good for
This cheap streaming microphone is good for any new Twitch streamer. It has an insanely high-frequency response range that can make any sound or noise from the game heard crystal clear.
If you want to elevate the quality of your streams you can easily do it with this product.
The microphone is great when it comes to filtering unwanted background noises and it also includes a built-in shock mount to decrease vibrations.
It has a very sleek and non-obstructive design so you won't have to worry about it fitting into your gaming setup. Your audience will even be able to see more of you.
Key features
This mic comes with a shock mount built into it that can successfully swallow any distracting noises.
There is both a single volume control button and a mute button. Both are on the front side of the device which contributes to the cool aesthetic of this model.
We have already mentioned the wide frequency response range which is one of the biggest advantages of this model, but we haven't mentioned the Super Cardioid pickup pattern that can record any audio at a razor-sharp level.
There are a few downsides to this model, very similar to the Blue Yeti Nano model. Despite the shock mount it features, some background noise could still be heard.
This can be somewhat irritating, especially if you are used to smashing keys while playing, or your general play style includes a lot of key smashing.
But with a little fidgeting and editing, you should be able to resolve this problem to a usable level.
Overall, this is one of the best microphones for twitch because it can offer outstanding audio quality and numerous other features and all of that for a more than reasonable price.
It should make your list when choosing the right microphone for your twitch streaming.
---
4. Razer Seiren Mini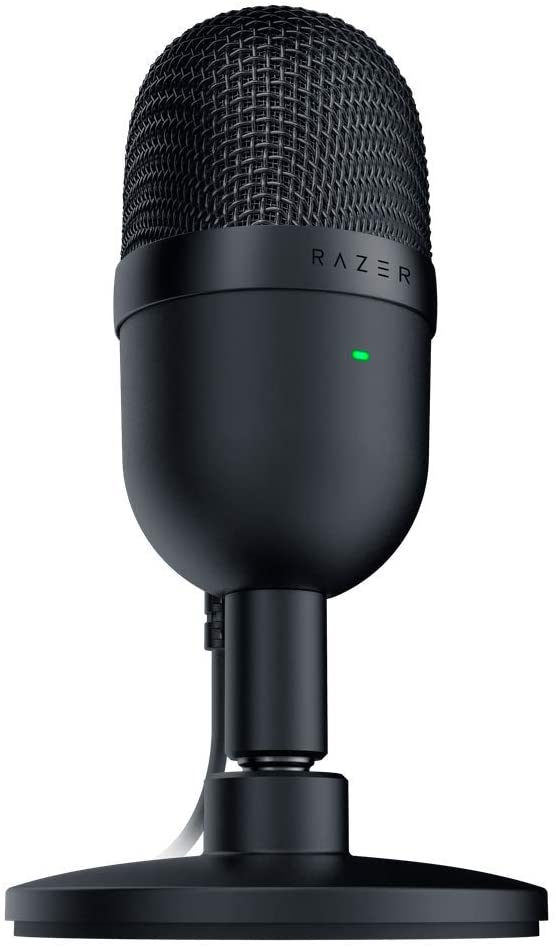 The next cheap streaming microphone on our list is also a model coming from Razer, the Razer Seiren Mini.
It might be shorter on features compared to some other mics on the list but it's very cheap and easy to operate for newbie Twitch streamers.
Below the 50$ price, there aren't many quality mics you can pick out, and this one would probably take the lead in the competition.
The downside to this mic is that it doesn't include DSP (digital signal processing), a gain knob, and a headphone jack.
Who is it good for
Gamers who are just starting their Twitch streaming careers and mid-end streamers who don't have a lot of money to spend on their microphone should find this option very suitable.
If you are looking to bring some aesthetic to your work desk this mic is a very cool addition. The pill-shaped design and variety of colors give this mic a flare that not many models have.
On top of all that, it also has a very decent sound quality considering the price, so your viewers won't have to deal with audio lags.
Also, if you are looking for a more isolated sound it could be ideal due to the higher warmth and fewer room sounds it can offer.
Key features
This mic is equipped with a built-in desktop stand that can you can tilt and angle up when speaking, and you can even angle it a bit to the side.
The top half of the mic is all speaker grille, and it has a holed micro USB port on the back panel. There is also a tiny LED lamp that lights up after the mic is connected.
On the backside of the grille, the model features a 14mm condenser capsule that includes a super-cardioid pattern and a frequency range from 20Hz to 20kHz.
The sample rate can reach up to 48kHz, and the bit depth around 16 bits.
Overall, this isn't the greatest mic you will ever see, but if you want a cheap model that you can use during twitch streams then you can be sure it will do the job.
---
5. USB Podcast Condenser UHURU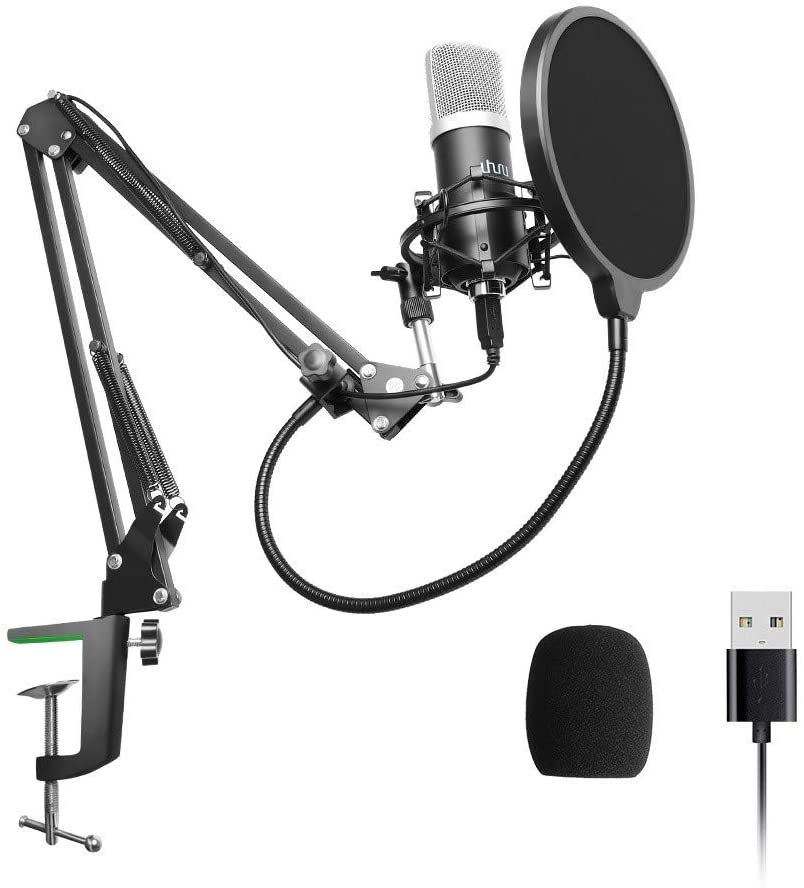 Another model that deserves a place on our best cheap microphones for streaming is the UHURU Professional PC mic.
Unlike the other mics on our list, this one uses a very advanced chipset that isn't characteristic for mics in this price range.
The sampling rate is four times bigger than any other model here uses. It may not be as popular for streaming as the Blue Yeti Nano or Razer Seiren Mini, but that doesn't mean it isn't worth considering.
It's considered to be more popular with professional podcasters, and if that's your side-gig then great.
Who is it good for
Twitch streamers who are also generating revenue through podcasting will enjoy this studio-quality USB microphone that can make the best out of both worlds.
With a price tag of only 50$, it can offer you very clear recordings that are faithful to the original sources.
You can also be sure there won't be any unwanted coloration of the sounds and distortion.
Also, if you stream in an environment that has a lot going on in the background, this mic will be able to reduce the pickup of unwanted sounds from the sides.
The kit includes a mic stand, shock mounts, windscreen, and a pop filter, so you won't have to waste money on additional equipment regarding the microphone.
You can set it up easily and start streaming whenever you want.
Key features
A high-end chipset is the biggest advantage with this mic. The sample rate goes up to 192KHZ/24-Bit providing you with smooth audio, and not many mics on this list can provide you with that.
The cardioid polar pattern's job is to remove noise in the background so you can record easily.
A pop-filter-in is also included in the kit that can help you produce a better sound when using rough words that include p, b, and f.
It's also fairly easy to set up because you don't need additional driver software. Macs, Windows, and other laptops are all compatible with the software.
The scissor arm can be adjusted however you like due to its durability and steady metal. You can also fold the mic in case you need to transport it somewhere.
---
6. Samson G-Track Professional Mic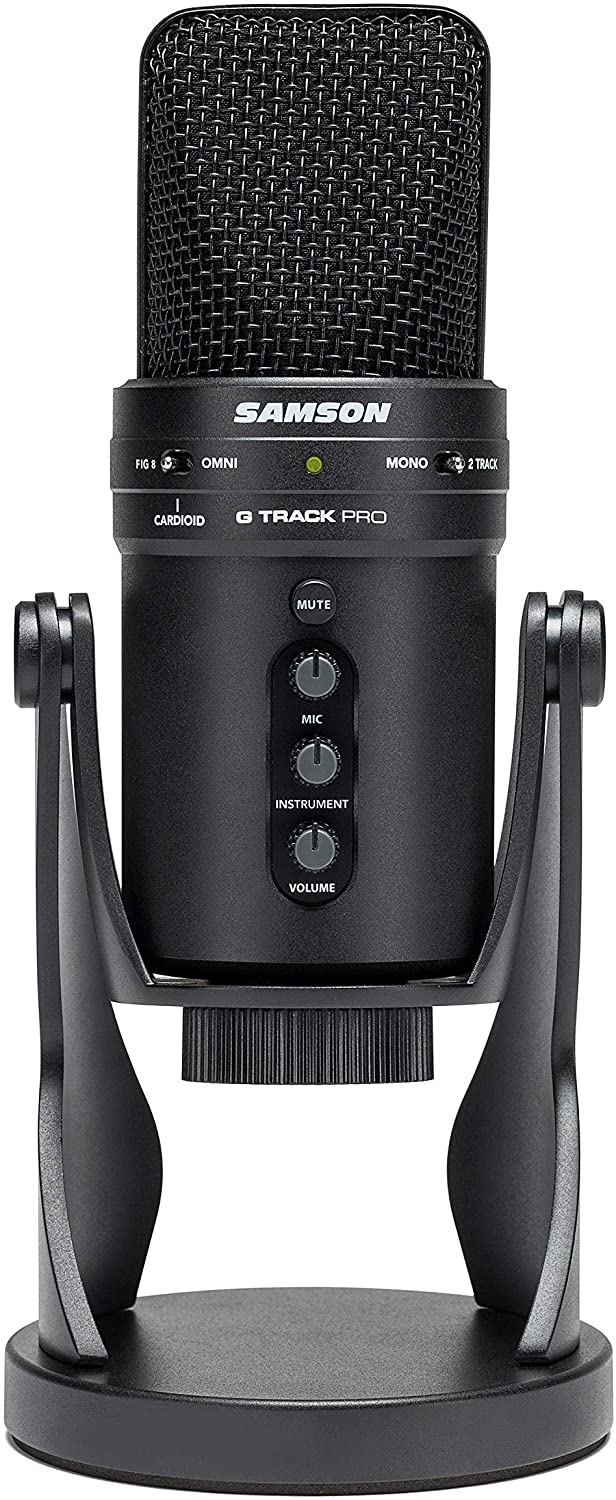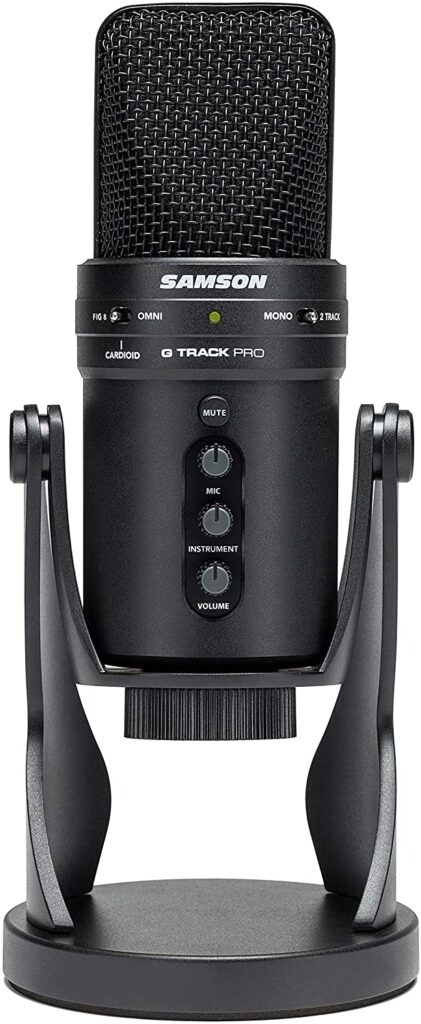 When it comes to the best streaming mics, this one has a special place on the list. The main advantage of the Samson G-Track Pro is the adaptability that it offers.
You can choose one of the few recording patterns that are included and there is also the addition of a two-track audio mixer.
This mic uses a USB connector and you won't need an extra audio recording software since it's compatible with Macs and Windows.
Who is it good for
This USB microphone is specifically designed to provide high audio quality to podcasters, content creators, and especially Twitch streamers.
Twitch streamers of all levels seem to enjoy this microphone, and even though it's considered budget-friendly, with 130$ it's a tad more expensive than most of the other products on our list.
If you want a microphone that can catch the details and nuances of your voice elevating for a reasonable price, there aren't many microphones that can compare to this one.
Overall, this model is extremely detailed, brings various features to the table, and can produce high-resolution audio, all for a fair bargain.
Key features
This mic has a solid built, multi-pattern USB which makes it ideal for Twitch streaming.
One of the greatest assets of the Samson G-Track Pro is the 1/4-inch audio input, which makes it essentially a 2-track audio mixer.
Thanks to this, you can plug in an extra mic, second audio source, or even a keytar without having to spend money on a separate mixer.
Also, it comes with three sound modes. The cardioid mode is there to record your voice when speaking directly in front of the mic.
It can also record in a bidirectional figure-8 mode that can pick up sound in front of and behind, which can come in hand if you plan on streaming with a partner.
Lastly, the omnidirectional mode picks up all the ambient noise of an area. Having three sound modes is very unusual for budget mics, making this model all that better.
---
7. JLab Audio Talk Go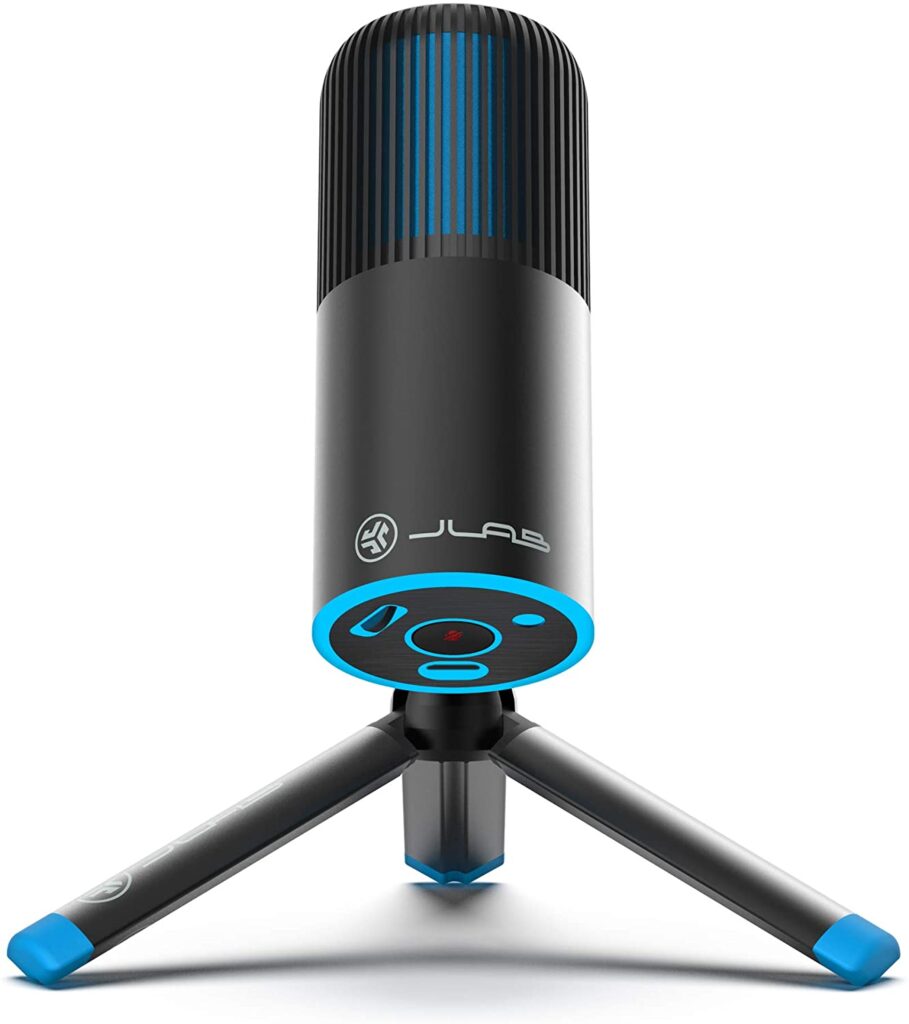 One of the last cheap Twitch streaming mics on our list is the JLab Audio Talk Go. This microphone is highly regarded in the streaming community.
Apart from being one of the most budget-friendly options, it's also one of the most versatile. It does an excellent job in providing decent-sounding for Twitch streamers who are on a budget.
It's rather small in size so it can easily be transported somewhere if need be.
Who is it good for
Anyone who is looking for a mic that is portable and doesn't take up a lot of desk space should find this model pretty suitable.
The GO only comes with a pair of Condensers but surprisingly enough the sound quality is pretty decent. Beginner streamers don't need a high-end microphone at the start so that's why this one is so popular.
If you are looking for a product in the 50$ price range, then there isn't much to second guess whether or not you should opt for the JLab. Overall, this mic is excellent for any new streamer.
Key features
There are two directional patterns that this microphone featuers (cardioid and omnidirectional).
Cardioid is standard practice in budget mics, but omnidirectional is a very pleasant surprise considering the price of the model.
The small size makes it great for saving space on your desk, and the lightweight of the model makes it very portable.
The design on JLab is also very modern and elegant, having blue powder flairs along with a shiny light wheel.
Aside from giving it a cool look, the wheel's purpose is to let you know which directional pattern mode you are currently using.
The blue color represents cardioid, green represents omnidirectional, and red represents the mute button. If you want to switch patterns, you just have to hold down the mute button.
In the 50$ range, there aren't many mics that can do the job efficiently as this one.
---
8. HyperX SoloCast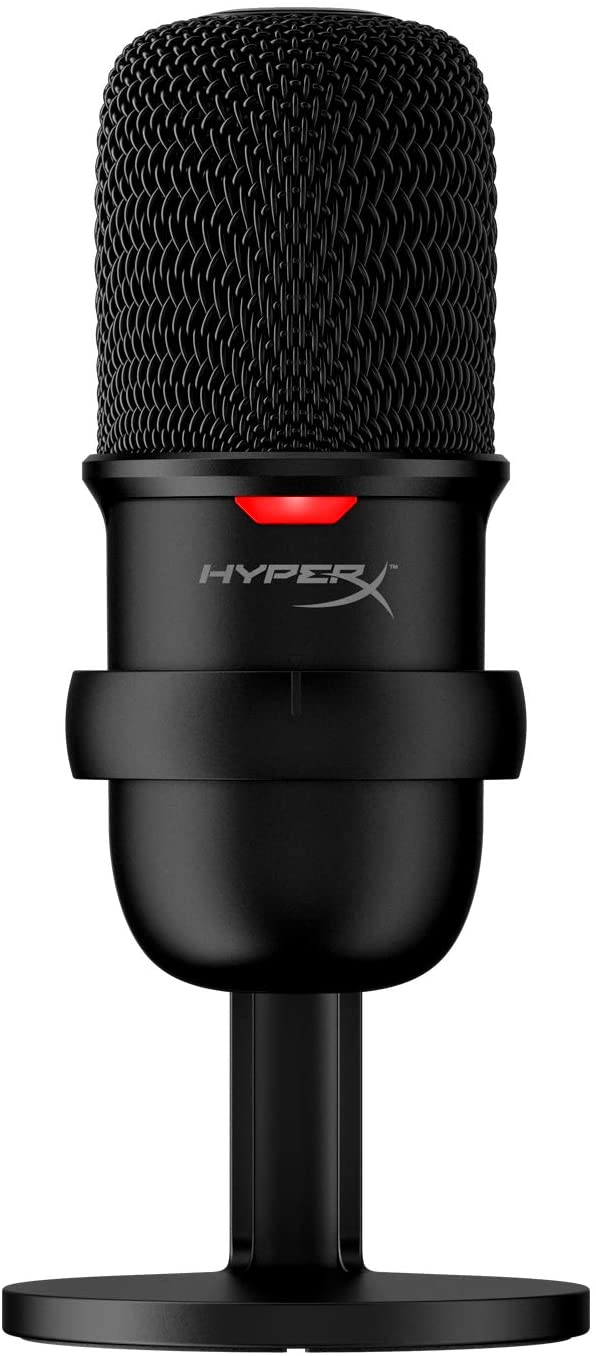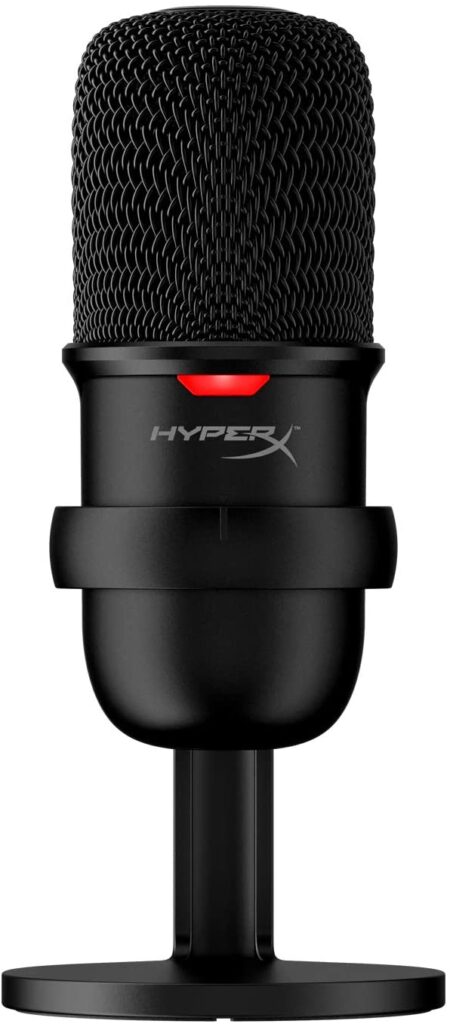 The HyperX SoloCast is the last budget Twitch streaming mic on our list. This mic sounds almost as good as the microphones that are much more expensive.
HyperX is a very popular name in the microphone industry, but considering this is one of the more affordable models it's missing some of the main features such as RGB lighting.
The sound quality is unbelievably good considering the mic costs only 60$.
Who is it good for
If you are a Twitch streamer on a budget who is looking for a mic that can deliver a higher-fidelity voice recording, then you found it.
When it comes to picking the right mic you should always look at what features it has to offer, and this one has a variety of them.
When it comes to sound quality, people are usually concerned about what they will get with a cheaper model, and this one is proof that a low price doesn't mean low quality.
Overall, this model is a great choice and definitely worth considering when you are choosing the right Twitch streaming microphone.
Key features
When comparing the HyperX SoloCast model with the pricier QuadCast S, it's quite remarkable how the sound quality is so similar taking into consideration the price difference.
This mic has a 20Hz-20kHz frequency response and a 16-bit sample rate. This means that sound quality is the one thing you don't have to worry about at all if you purchase this model.
The microphone unfortunately has just the single cardioid polar pattern.
This mic is also pretty easy to set up, so if you don't have any prior experience with microphones, you can just plug it in and start streaming immediately.
---
Things to Consider When Buying a Budget Microphone for Streaming
1. Audio Quality
Although sound quality isn't determined only by numbers, better budget mics usually boast 16-bit recordings at 44.1kHz or more.
With these numbers, more information can be recorded and stored giving you more flexibility in your streaming and editing.
2. Polar Pattern
The polar pattern is essentially the immanent sensitivity to pick up audio waves and recognize where they will be directed.
In a nutshell, it's the ability to pick up your voice no matter the angle where it's coming from. There are three polar patterns in mics; cardioid, omnidirectional, and bidirectional.
3. Connection Method
XLR and USB are the two most common connection methods when it comes to microphones. These two are considerably different.
XLR can't be connected straight to your laptop. Instead, you need to purchase a mixer or audio interface where XLR microphone can be plugged in.
That way, more control over the sound could be gained which can result in better general sound quality. However, it's an investment that you won't have to make with a USB mic.
Conclusion
We understand how choosing an adequate mic can be complicated, especially if you don't know what to look for.
We hope that after reading our list, you will have a better idea of what to look for and even choose one of the options we recommended.
In our opinion, the Samson G-Track might be the best option on our list due to the various features it can offer for Twitch streamers.
Frequently Asked Questions
Best Streaming Mic Under $50
Best Streaming Mic Under $100
Join our Discord Group. Ask questions, team up with fellow streamers, share memes, and more!