Every community has its set of rules. When we go to work, to school, when we are at home, even in public places such as the bus station or a city square, there are – explicit or implicit – protocols or practices that we follow.
This goes for online communities as well. Today's topic will be the Twitch Terms of Service breakdown and I'll go through the Community Guidelines with the aim of helping you understand them thoroughly.
Twitch Terms of Service Breakdown (New Update)
Terms of Service are a set of rules that represent a binding legal contract. When you agree to them and start using Twitch, you will be liable and penalized if you violate the rules.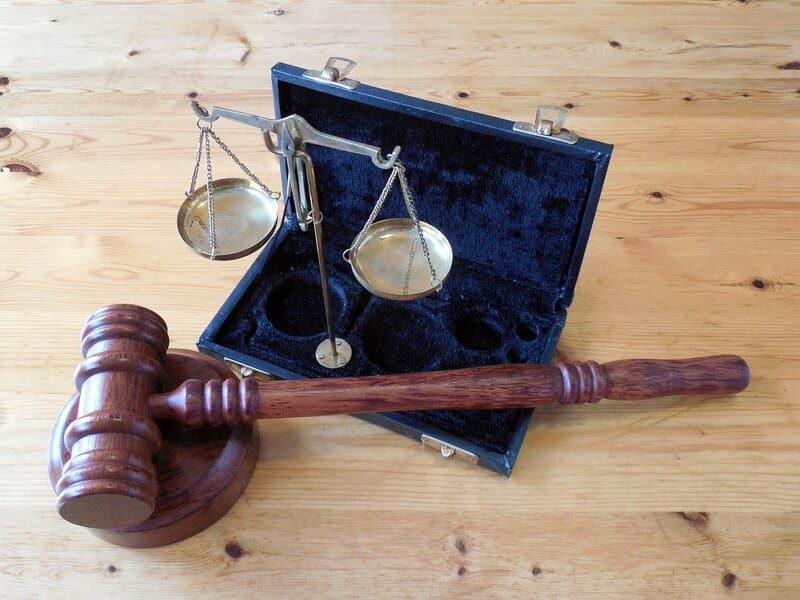 1. Introduction: Your Agreement to Terms
The important thing to remember here is that the Terms of Service, along with all the other documents mentioned in it (Community Guidelines, Twitch Terms of Sale, and others) have to be followed.
Everyone who uses Twitch, be they a registered or unregistered user, is bound to obey the rules or be legally responsible for breaking them. Also, if someone creates an account on behalf of an organization, it is considered that they are a real representative of the company and that the company is responsible for any potential breach of the agreement.
2. Use of Twitch by Minors and Blocked Persons
Minors under the age of 13 are not allowed to use Twitch. For those who are between 13 and the legal age (whichever it is in their country), a parent or guardian is considered responsible for obeying the Terms of Service.
Also, users who were banned by the Twitch staff cannot install, download, or use twitch in any other way.
3. Privacy Notice
Online privacy is a significant issue that every serious service needs to deal with. Here are the basics of Twitch's Privacy Notice:
4. Account
No one other than you should use your account. If you allow it, whatever happens, you will be held responsible. If you don't have special permission from Twitch, you mustn't sell, lease, or share your account in any way.
You can register to Twitch via some third-party services. It is advisable to check out the privacy policies of both websites in that case.
5. Use of Devices and Services
Whichever device or internet provider you use to access Twitch, you are responsible for any fees and charges.
6. Modification of the Terms
Twitch has the right to modify the Terms of Services. If you continue using its services after the posted changes, you are considered to agree with them.
7. License
Twitch has proprietary rights for all its services and materials. When you agree to the Terms of Service, you will get a limited license to use for your personal or internal business purposes. You are not allowed to sell, distribute, or modify any of the materials on Twitch without a special license.
8. User Content
You are allowed to distribute your own content on Twitch. That includes live and pre-recorded videos, chatting, posting on bulletin boards and forums, and more.
When you post your content, you thereby give certain licenses to Twitch:
You are responsible for making sure your content doesn't breach regulations:
Even though Twitch uses safety measures, they are not responsible if unauthorized copying or distribution of content happens.
Promotions are allowed with the following conditions:
Your content must comply with the FTC regulations.
You can have political activity, but it must be lawful and it is solely your responsibility. You cannot use any of the Twitch monetization tools, such as subscriptions or bits, for any political purpose.
9. Prohibited Conduct
This is the part that probably most users are interested in. Here is the list of prohibited behavior on Twitch:
Twitch can remove any content they find is in breach of their rules, without prior notice.
10. Respecting Copyright
Twitch follows the Digital Millennium Copyright Act (DMCA) and all the relevant laws.
11. Trademarks
Twitch has its own trademark with logos, slogans, graphics, etc. They are not to be used in connection with any other brand or product.
12. Third-Party Content
Users are allowed to promote third-party content, but these are not endorsed by Twitch nor is Twitch responsible for anything regarding those. Everything that you use (e.g. information, products, services) is at your own risk.
13. Idea Submission
If you share your ideas with the Twitch staff, they are allowed to use them without providing you with any compensation for it.
14. Termination
Twitch has the right to ban you from using Twitch altogether or some of its services (or to remove any of your content) if:
15. Disputes
You agree to defend and be on the side of Twitch if there is a need for that.
Twitch cannot guarantee that the safety of information is 100%, that all the content is completely accurate, that their software is free of viruses and similar.
Twitch isn't responsible for damages of any kind.
Should a problem appear, you agree to first notify Twitch within 30 days and try to resolve the problem informally. If that doesn't work, arbitration is the next step, to avoid going to court without a bog necessity. All has to be done in compliance with the laws of your country.
Any action must start within 1 year of the moment when the problem arose or it will be barred.
16. Miscellaneous
If Twitch doesn't provide something from the Terms of Service, it will be considered waiver only if you have it in written and signed.
If any term here is proven to be unlawful or void, it will not be held valid.
You cannot transfer the Terms of Service to another person.
If some content is left on Twitch after you terminate the agreement, the terms from Sections 7, 8, 11, 12, and 15 to 17 remain valid.
The Terms of Agreement and Community guidelines cannot be changed in a way that doesn't comply with Section 6.
17. Requests for Information and How to Serve a Subpoena
If you have a request for confidential information or documents, you must do it using legal processes, as Twitch will ignore any email or fax requests of this nature.
18. Specific Terms for Soundtrack by Twitch
If you use Soundtrack by Twitch, the Terms of Service apply as well.
A soundtrack can be used only for live streams and it is a breach of the agreement to try and use it for pre-recorded videos or outside the Twitch Services.
Community Guidelines
Community Guidelines are there as an addition to the Terms of Service and its aim is to be a guide for users regarding the proper conduct while streaming on Twitch. In this section, I will lead you through this guide and explain what you should pay attention to.
Note that they update these guidelines regularly and that this text may divert to some extent from the current version.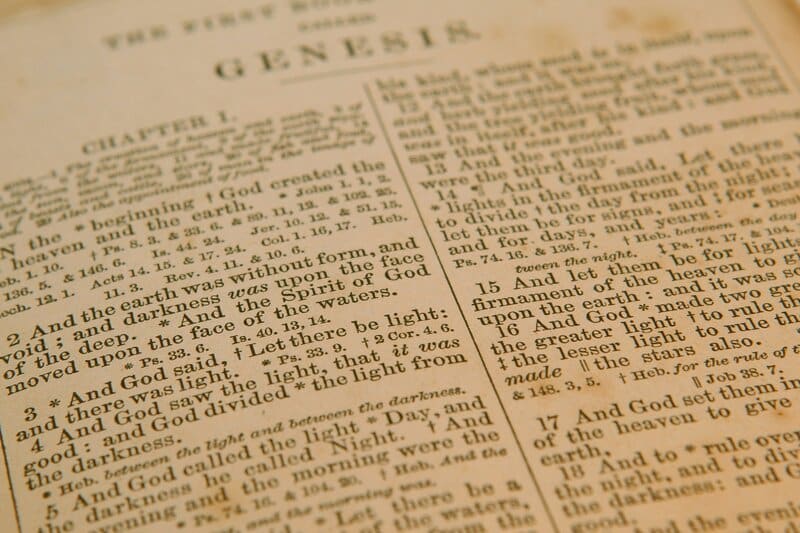 Suspensions
Suspensions are imposed if any of the rules and regulations from the Terms of Service or Community Guidelines are violated. The type of enforcement depends on a number of factors – each case is considered in its own right.
1. Warnings:
A warning is a notice that a violation occurred where the problematic content may be removed as well. If the violation is repeated, a suspension ensues.
2. Suspensions:
Temporary suspensions last from 1 to 30 days. Too many of them may turn into an indefinite suspension.
Indefinite suspensions are imposed for serious offenses. In that case, an appeal is not an option.
Restrictions that are in function during a suspension:
Breaking the Law
You are bound to follow all the laws – national and international. It would be advisable to get to know those before you start streaming seriously so that you avoid getting into trouble.
Suspension Evasion
If you get suspended, the wise thing is to obey it all the way to the end. Trying to evade suspension may get you into a stricter one or even to being suspended indefinitely.
Also, if a suspended member appears in your channel, you can get in trouble. Even if it is through a third-party program, you should take the precaution and limit that person's communication with your channel.
Self-Destructive Behavior
You should avoid self-destructive behavior altogether. You can get suspended if you do anything that may cause you harm. Examples of these behaviors are: using drugs or alcohol, physical harm, dangerous driving.
Related: Can You Smoke on Twitch – Guide and Best Tips
Violence and Threats
Any kind of threat or terrorist act on Twitch will be taken seriously. The Twitch policy has zero-tolerance for that behavior. This includes encouraging others to commit acts of harassment and violence.
Hateful Conduct and Harassment
Another prohibited behavior includes discrimination – both encouraging and doing it. The bases of discrimination may be gender, race, religion, disability, age, and many more.
Harassment can also get you suspended. It includes stalking, hostile raids, sexual harassment, to name some.
Related: Twitch Chat Rules – Top Basic and Custom Chat Rules
Unauthorized Sharing of Private Information
Private information must remain private. You mustn't share this unless you have permission. What belongs to this group is personal information – real name, address, ID, information from private social profiles, streaming from another person's private room without permission, etc.
Impersonation
Representing yourself as someone else is highly punishable on Twitch.
Spam, Scams, and Other Malicious Conduct
It is not allowed to perform any action that harms the integrity of Twitch or other users. Among these actions are:
Nudity, Pornography, and Other Sexual Content
Users are not allowed to stream or display any sexually explicit content. This goes for sexually suggestive content as well. Especially if they involve children, the user will be reported to law enforcement.
Extreme Violence, Gore, and Other Obscene Conduct
The same goes for this as for all the abovementioned behaviors.
Intellectual Property Rights
This is very important to remember – intellectual property rights must not be violated. You may share it if you have obtained permission from the holder of those rights. If you do this, your content will be removed and measures such as suspension may be taken.
Here are some instances of what you should avoid:
Content Labeling
Be as precise as you can when you choose tags and categories for your content. Intentional misrepresentation in this area is considered a violation.
Cheating in Online Games
Any action that puts you in an advantageous position unfairly is sanctioned. This includes hacking, cheating, or botting.
Closed Alphas/Betas and Pre-Release Games
In order to obey copyright, you are not to stream games that haven't been released yet. Of course, if you have the license from the game producer, then you are all good.
Off-Service Conduct
For Twitch, it is important that their users feel safe with the members of their community even when they are not on Twitch. So, should there be any allegation that a user is exhibiting harassing (sexual or other), terrorist activities, child grooming, etc, with solid evidence, they will notify law enforcement.
Frequently Asked Questions
What words are ToS on Twitch?
based on race and ethnicity, religion, gender and gender identity, sexual orientation. Also, discriminatory speech involves abuse of people for their medical conditions or disabilities, age, physical features, or veteran status. The newest words that are banned are 'virgin', 'simp', and 'incel'.
What are Twitch's rules?
The shortest possible version of Twitch's rules would be:
– Obey the law and rules.
– Be polite in chats.
– Respect others' privacy.
– Respect copyright and intellectual property.
– Don't be violent in actions and words.
– Don't spam and scam.
Can you get banned for sleeping on Twitch?
Sleeping on Twitch was not allowed until February 2021 because it was considered to be 'unattended content'. Now you can have sleeping streams. You should only make sure not to label your stream, as it may be removed because of the wrong content.
Can you cuss on Twitch?
Yes, cussing is allowed, but it shouldn't be too much. If there is much swearing in your speech, you should label your content as mature. However, it is highly advisable to reduce your cussing as much as you can.
There are several reasons: there are young viewers on Twitch, some are from other cultures where swearing may be a big deal, or you may lose viewers or sponsors this way.
Can you drink alcohol on Twitch?
You can have a drink during streaming. However, taking in excessive amounts of alcohol, so much that you start posing a threat to yourself, is a point in Twitch's Terms of Service. So, in this case, they have the right to suspend you, even indefinitely, should they see fit.
Can you be shirtless on Twitch?
Neither full nor partial nudity is allowed on Twitch, according to their updated attire guidelines. Some nudity is allowed for certain purposes such as swimming or body art, but nothing else. So if you are a gamer, you should refrain from being shirtless in your streams.
Conclusion
Terms of Service are an important document to read before agreeing to it. It has many nuances that a regular future streamer should be aware of.
This text represents a shorter interpretation, composed so that you have a basic idea of what you can expect to comply with. For more detail, you may turn to the document itself.