Building your Twitch community isn't just about what type of content you stream, but also how you present the channel as a brand and how you interact with your viewers.
One way to make your Twitch page look good is to get your own Twitch sub badges. My favorite is Own3D, I will give more details later on as to why, but you will have to check out the rest too and choose for yourselves.
I've tried and tested quite a few sub badge makers, services and pre-existing offers, and came out with the following 9 as the best and most likely to be loved by any viewer in whatever niche. Check them out!
1. Own3D Twitch Sub Badges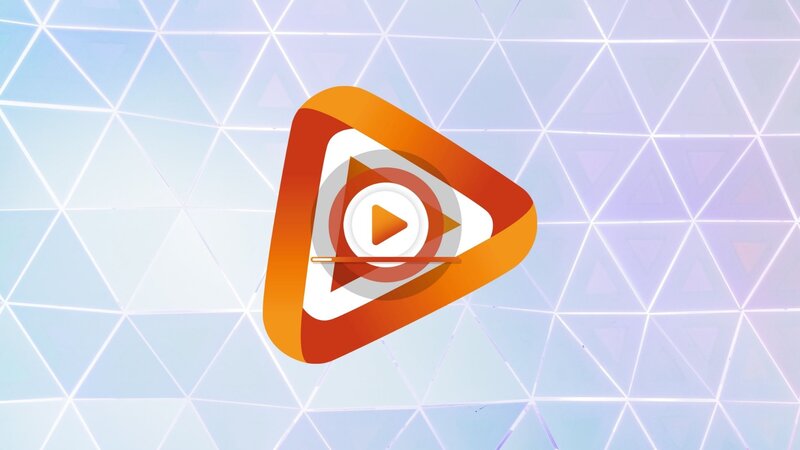 *Use code STREAMMENTOR for a 50% discount*
As I mentioned already, my favorite Twitch sub badge maker would have to be Own3D.tv. It is one of the most popular places, if not the most popular place, to create your custom Twitch sub badges, but there are bigger reasons for this being my favorite, of course.
Alongside making streaming outlines, Own3D is the perfect place for customizing everything from overlays, panels, alerts, emotes, banners, and of course, sub badges.

With Own3D, you can get some pre-made badge packs, but what I like the most is the sub badge maker which is extremely simple to use, even if you feel like you have no talent for this kind of creative work.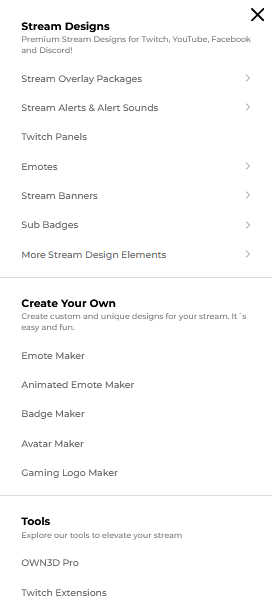 As I already mentioned, the designs are of premium quality and no matter what you do, you can't do wrong, they will look perfect either way.
They are also crazy customizable and you can play around for hours. Well, that's what I did, anyway.
But don't let me fool you, I spent hours on this in order to test everything out and prepare a comprehensive review for you. But you can easily make your design and be done in only a few minutes, and the results would be equally great, I can stand behind that!
If we're going to throw numbers around, you can mix and match and play around with 25.000.000.000 (25 BILLION) combinations, but who's counting!?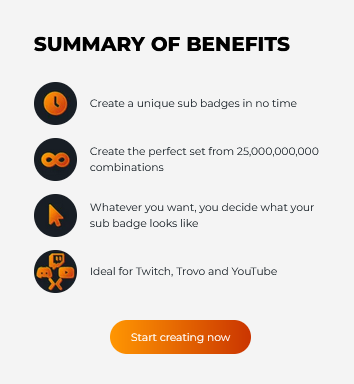 For the sake of complete honesty, though, I will have to say that most of these designs are pretty basic.
I said that they are awesome, and they are, but you have to have in mind that these are not 100% custom-made in the sense that you sit with a designer, talk through your ideas and their solution for your ideas, and then get "handmade", 100% unique designs.
You have to bear in mind that these are pre-made elements that you're getting, and there might be a time when you will see someone else use similar designs for their Twitch channel.
Hopefully, this will develop more with time but let's see a step-by-step of what you can do now:
1. Open Own3D sub badge maker and choose your badge base
2. Choose the symbol for your badges. You can use the same symbol or a separate one for all 6 of them.
Here, you have quite a selection. You can search by term and get the icons you want here.
For the sake of testing, I searched for some ridiculous terms, like "hat" and "duck" and got some results.

However, this is limited too, and there will surely be some terms without a symbol. For me, that was "mustache", sadly.

3. Once you choose your symbol, you can play around and change the color of each of them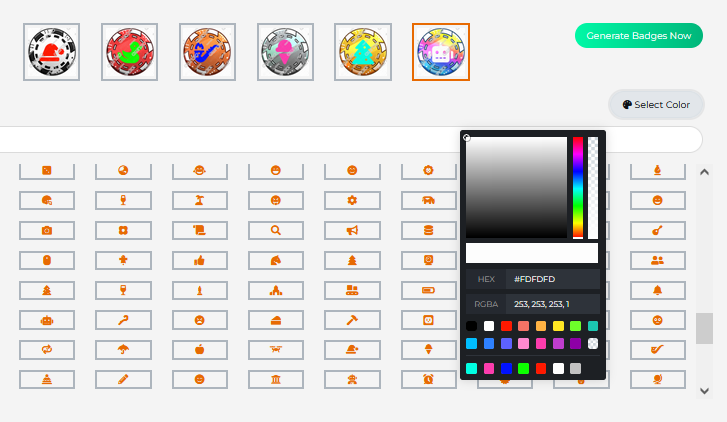 4. Once you're done and happy with your design, click on "Generate Badges Now". You will be taken to the purchase page, where you will be able to see your full order and apply the coupon code if you have one.
Most of the time, Own3D has a voucher, but if none are active, you can always use our code STREAMMENTOR for a 50% discount.
The badges are all the right proportions for Twitch – 28×28, 56×56, and 112×112. They also come in the simplest PNG format which is the standard for Twitch.
Another thing I like and appreciate a lot about Own3D (though, they are not alone in this) is that you can use your badges straight away.
You make the badges, you complete the order, you upload the badges to Twitch, and all you now need is approval from Twitch, nothing more.
This is the case with Kudos.tv and Visuals by Impulse that are on this list too, but more on that later.
To get back to Own3D, another thing I find very important in any service and that I value highly is a proper customer support team.
I know it, you know it. A service can be amazing, everyone can tell you how great something is, but if you're a jinx, something crazy and highly unlikely will happen and you will have to contact customer support.
And there is nothing worse when you have a problem than incompetent customer support.
So let me assure you, Own3D's customer support isn't incompetent. They don't hide behind FAQs, they don't send you computer-generated messages and answer 5 days later.
They have chat support that you can contact right away and they can help you with any and all questions you might have.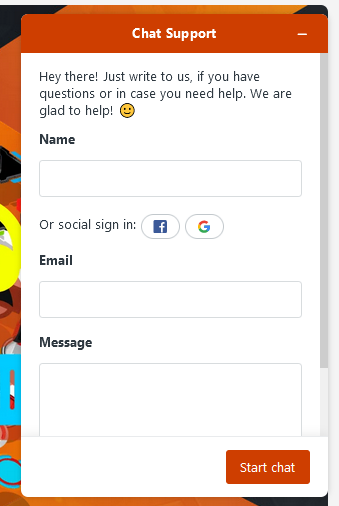 Though, the badge-making process is extremely straight forward and I honestly can't see why you would need customer support, but it's nice to know that there are options.
Price-wise, Own3D isn't the cheapest Twitch sun badge maker which might not appeal to streamers who are just starting out, but just know that if you opt for Own3D, you're getting your money's worth because of the premium badge quality.
Also, as I mentioned a while back, Own3D almost always has some vouchers and some discounts, but if not, there is always our code STREAMMENTOR that you can use for 50% off.
Let me just say this very quickly and we'll be onto the next one – Own3D also offers pre-made badge packages. There are 179 packages at the moment, so if you're not feeling particularly artsy today, check out those and surprise your subscribers on your next stream!
Features
2. Visuals by Impulse Sub Badges
Another of the favorites, Visuals by Impulse is a well-known site with designs for sub badges that could certainly be of use to Twitch, YouTube, and other platforms streamers. The designers also specialize in making emotes, panels, alerts, stream transitions, and many more streaming-related visuals.
Visuals by Impulse is no different from Kudos.tv, except that it has a much richer offer (and higher prices).
I don't know about you, but I would pay a bit more for a better offer, but still, if you find something you like for cheaper, why not!?
Anyway, Visuals by Impulse, at this very moment, has 84 badge designs on their offer, which is a highly decent number, if I may say so.
There are a few free packages, but most of them go for $15 for a 6 badge pack, but some combined packages with emotes plus badges and they go for $25.
As for the design, you can find a lot of different things. What I don't like is that the prices are the same for all packages, so you will have to pay $15 for something super basic, and also for some more interesting designs.

I have no doubts that some will be thrilled about this, but it's all up to what you like and what budget you have.
As I mentioned briefly, there is a free "Commander" badge pack of 18 medal designs. Colorful but basic. Still, a perfectly nice gesture, so if you're just starting out, have no budget but want something new on your channel, here is an option.
Thank you, Visuals by Impulse, we appreciate it!
What I would've liked to see in the store is some kind of categories within categories. It's all very clear when you have a small offer, but when you have 84 designs in the badge section alone, I would have liked to see some sub-categories to make the shopping a bit easier.
The one thing that makes Visuals by Impulse badges stand out is that you don't have to play a guessing game of how the badges you're about to buy will look in the chat.
On every product page, you have a little review and you can see clearly how every badge from the bundle looks next to a username of a subscriber.

The badges come in 18×18, 36×36, and 72×72 px sizes and you can use them right away.
The thing I'm not that happy about is the support. As is written on the website, you can leave a ticket and they will get back to you within 2 business days.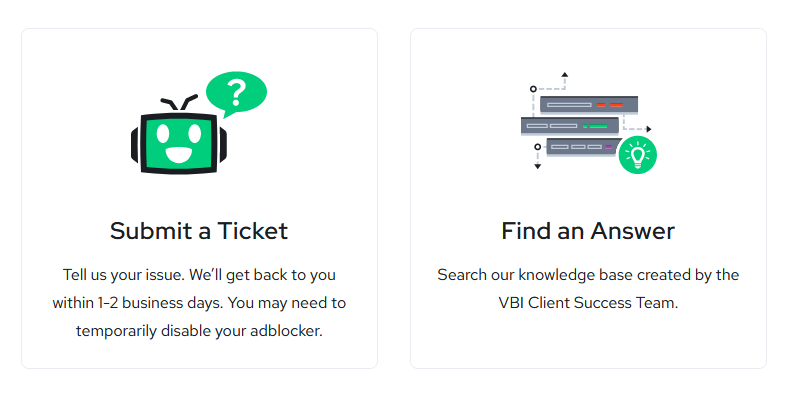 To me, this is too long, and I would love to have 24/7 customer support. It would be a game changer, for sure.
Features
3. Fiverr Sub Badges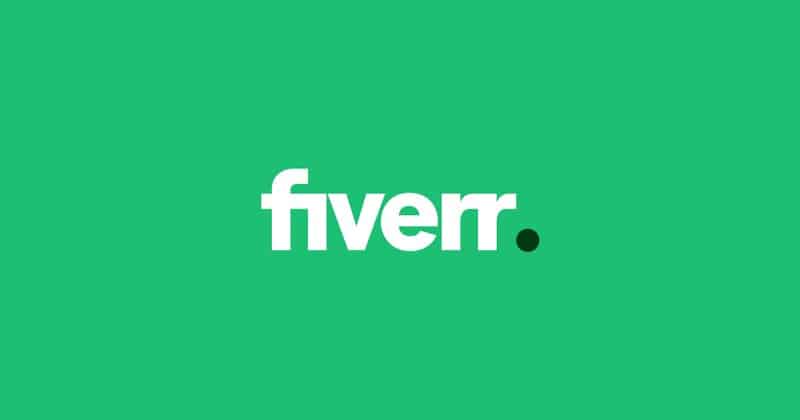 Fiverr is my third favorite option when it comes to Twitch sub badges.
If you're not familiar with the name, Fiverr is a platform that offers a place for freelancers of all kinds to post "gigs" where clients could find them and buy their services.
In nicer language – a place where freelancers can exchange their skills for money.
I really LOVE Fiverr for all kinds of work – you need a programmer, they have it, a designer, they have it, a writer, they have it!
In this sea of freelancers of all skills and levels of said skills, you will get to choose and find a freelancer that "speaks" to you.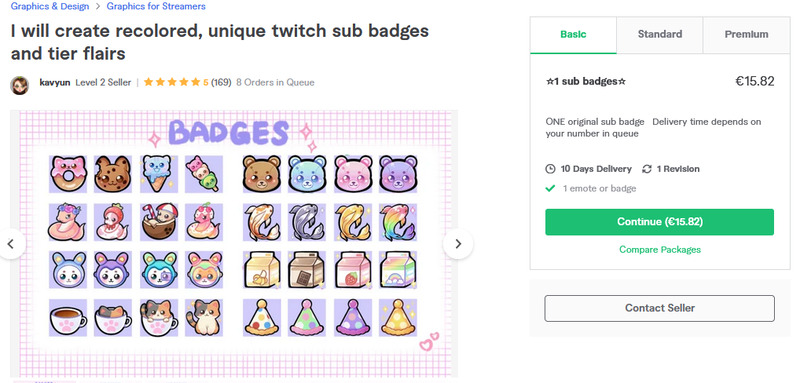 You can check out the portfolio of each designer, check out the reviews from previous buyers and choose a plan that you like most.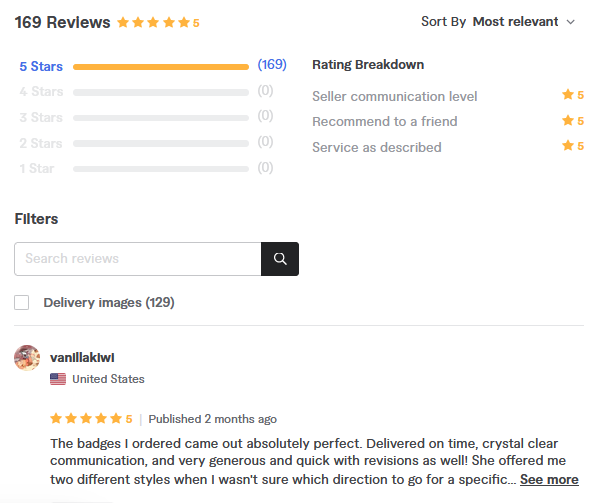 What makes Fiverr stand out on this list is that you get to choose the person you work with. This is basically a marketplace and you can hire a freelancer whose work you like most, talk to them about your ideas and their solutions, and work with your "designer of choice" 1-on-1 to bring those ideas to life.
We will be talking about Rissa Rambles a bit later, where you also get to work 1-on-1 with a designer, but you work with a designer, you don't get to choose the person you work with, like Fiverr.
It's a thankless task to talk about the turnaround time, customer support and prices, as that really depends on the freelancer you hire.
But I can tell you that you can find freelancers to make you a basic pack of 6 badges from about $5-10, and the prices can go sky-high, but it's on you to decide.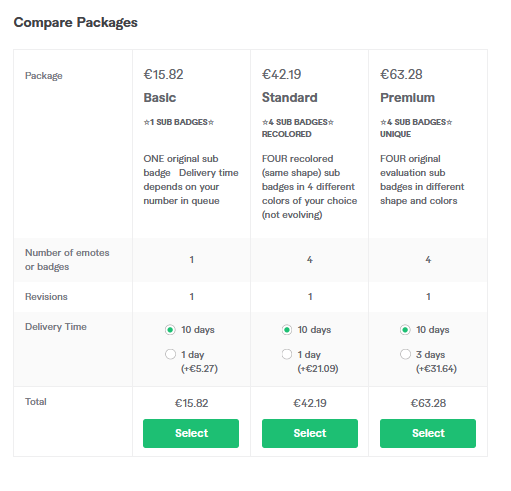 Also, be prepared to wait a little, as these are all fully custom-made, and so you might have to wait for a few days or even a week(s) to get your designs.
The only downside, which might not be a downside to some at all, is that I easily get overwhelmed by the offer and lose myself in it, so it can really take me hours to hire a freelancer.
Again, this is something that is a "me" problem but might not be a "you" problem, but it doesn't hurt to share my thoughts.
As for the simplicity and the interface, Fiverr is a truly straightforward platform. The design is awesome, clean and simple, and I never had any problems with the platform or any of the freelancers.
I always start from this – these freelancers' livelihoods depend on the ratings other clients give them. If they have a low rating, it is highly unlikely that anyone else will hire them, and so they have to work well, to have a good rating, to have a decent income.
And so they really work hard to bring your design to life, the way you imagined it, and even better!
Features
4. Kudos.tv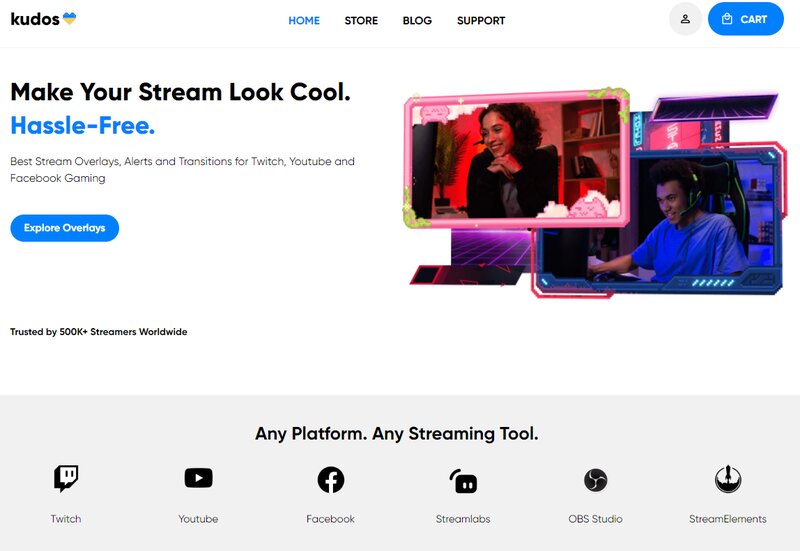 Another top contender that follows Own3D very closely, not only in the quality but in the features it offers is Kudos.tv.
Kudos.tv is an online store with design assets for streamers that use Twitch, Youtube, Facebook, or Trovo. While their main focus is premade stream packages they also offer a range of Twitch emotes and loyalty badges, which we will be focusing on.
I'm extremely sad to report that the number of premade badges that Kudos.tv offers is extremely low. And when I say "extremely", I mean 5 packages at the moment.
I find this, well "devastating" is a strong word, but unfortunate, so to say, that they couldn't come up with a bigger offer as the designs are really sweet, the quality is good, the turnaround time is top-notch and this little that is offered is customizable (in the sense of color and size, and style too, if you're feeling crafty)

The packages, as is the norm, come in 6 badges for different levels or lengths of subscription, but you can use them as you like.
As I said, these badges are customizable as in, you can use the .PSD file provided and change the color, the size, maybe even the style in PhotoShop (but if you know how to use PhotoShop effectively to change the style, why not make your own badges, say I!?). So let's not go overboard with the style part and let's say that you can change some minor details.
The thing I really appreciate and like is that there is a very detailed step-by-step guide as to how to make all of these changes. So if you're not really experienced with this, but you like a design and dislike the color, you don't have to skip on the offer just because of that.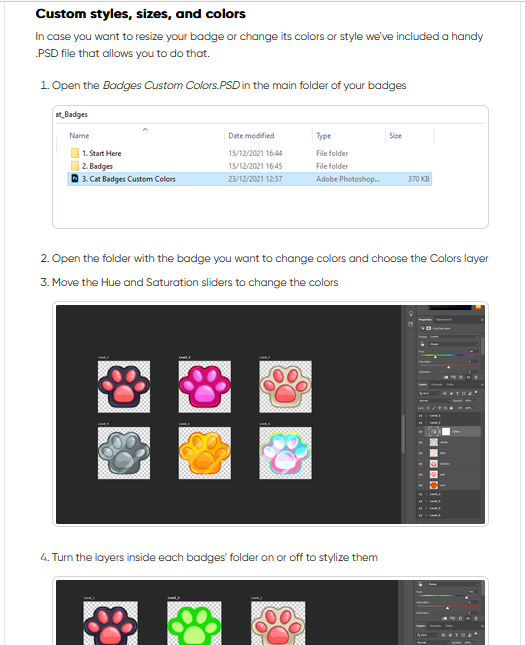 Anyway, the size of the badges is perfect for all the major platforms like Twitch, Youtube, Facebook, and Discord, so you can use them immediately after purchase.
All 5 (!) packages cost $8 at the moment, which is okay; I don't think I found anything lower than that. But again, you have only 5 designs to choose from.
So if one of these 5 packages in the offer is your cup of tea, awesome, you're in luck. Because they are of good quality, they are cheap, and you can use them immediately, but if not, then read on.
Check them out though; going through the offer won't take up too much of your time!
As for the support, there is a chat bubble at the bottom right, but it isn't an instant live chat. Not my favorite!
They do send their answers to your email address in a decent manner and they are kind enough, but I always prefer to have a 1-on-1 live chat with someone who's supposed to be helping me.
Features
5. RissaRambles Twitch Badges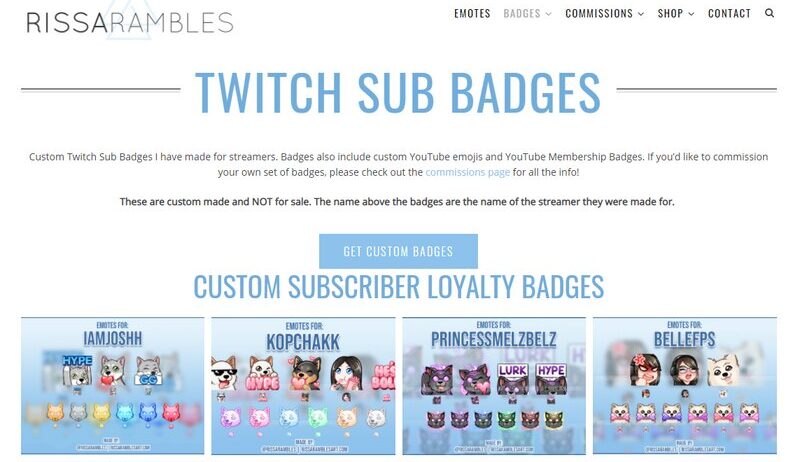 Similar to Fiverr where you can order custom-made Twitch sub badges, you can order them here as well. Only, here you order them from a single artist – Rissa Rambles.
You might not have heard of the name, but if you're an active Twitcher, you will surely recognize the designs and style of Rissa's emotes, badges, avatars, and so on.
As I previously mentioned, I love working with designers 1-on-1, and if you do too, and if you love Rissa's style, this is the way to go.
In Rissa's shop, you can find pre-made badge packs for $10-25, and the offer is fairly decent (37 designs at this moment), but the thing that makes Rissa Rambles stand out is the custom designs.
I would like to emphasize that Rissa is a single person, and so you have to be mindful and respectful of their time as well.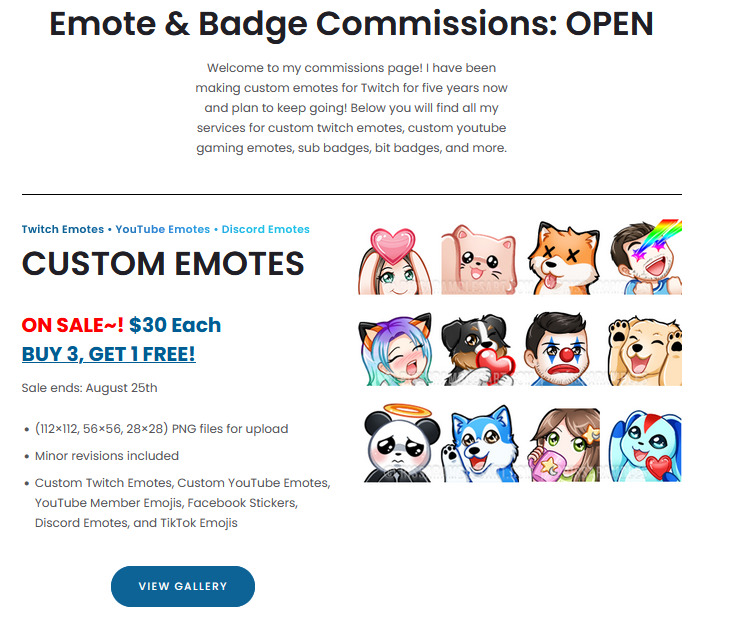 So before you make a purchase, go through the rules, the pricing, all the ordering info, and only when you're sure you have everything figured out, contact Rissa and start the work.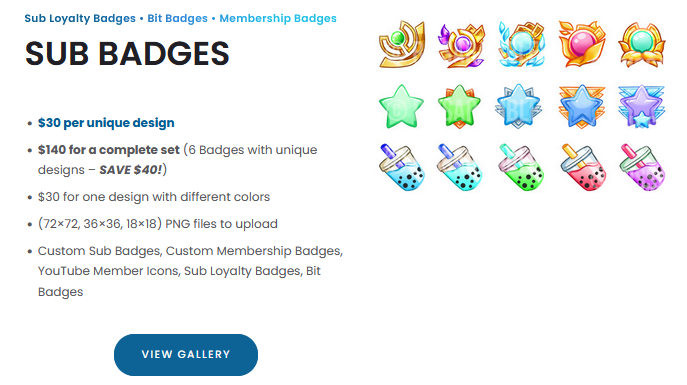 I would also like to add that the prices might change, so if this style and prices are up your alley, you should definitely contact Rissa as soon as possible, because more people are submitting their commissions every day and the orders might close any day.
As I mentioned while talking about Fiverr, my experience with freelance artists is always fantastic, and so the customer support at Rissa Rambles is no different.
You can expect the world.
The badges come in the standard 18×18, 36×36, and 72×72 px sizes, but the turnaround time might not, well is not, as fast as on services like Visuals by Impulse, Kudos or Own3D.
Features
6. Free Twitch Badges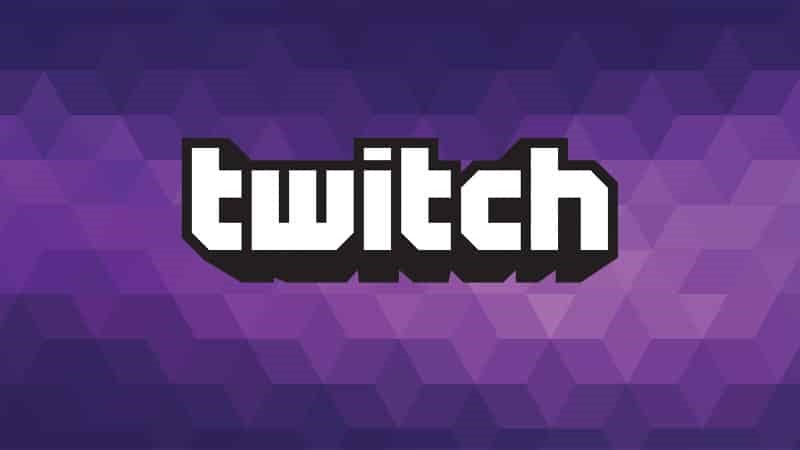 In all honesty, not my favorite option, but when we're talking Twitch badges, why not go straight to the source?

If you're a Twitch subscriber, you can get some badges for free, and if you're an affiliate or a partner, you can get some 120 badges for free, and that you can customize.
These badges, however, are pretty basic and not something that I would use if I have other options, but to each their own.
If you don't have the budget or if other options are unavailable for any reason at the moment, these will do just fine for a while.
What I don't like about this is that the offer is exclusive only to Twitch partners.
But if you're a partner, then you can choose up to 60 emotes depending on how many subscribers you have, and if you're an affiliate, you can choose up to 6.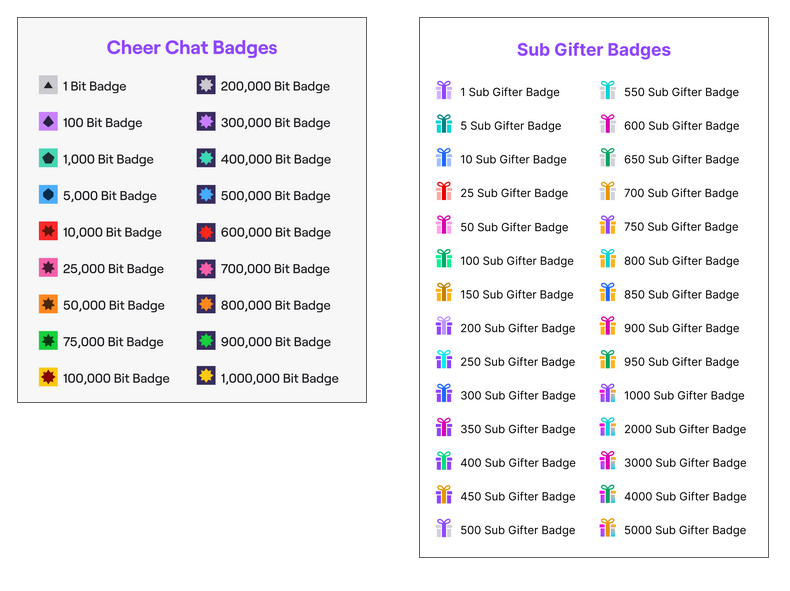 Features
Twitch Creative Subscriber Badges
If I've sold you on the idea of working with freelancers, but want to find artists within the community, then there are options for this too!
Social media platforms are the best way to find artists in the community, so anything from Facebook to Reddit will do the trick!
7. Twitch Art Section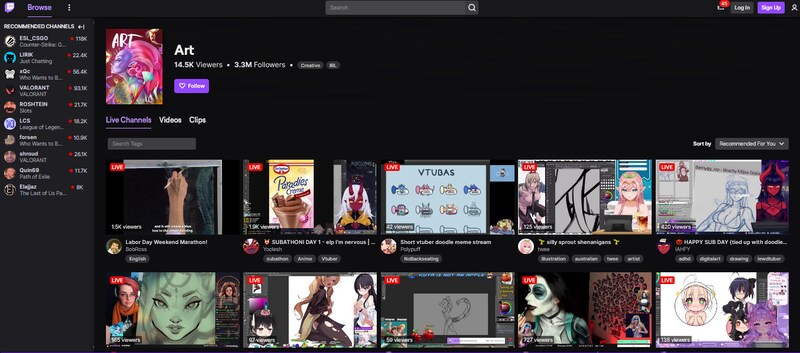 In Twitch Art Section you can find countless artists who stream their art and the process of creating it.
This can be anything, really – drawing, painting, makeup, crafts like knitting or sewing, you name it!
Well, if you find an artist whose style you like and with whom you'd like to work, you can contact them and try to commission a piece, if they're open to that kind of cooperation.
Now, many of them won't advertise that they do this kind of work, but there is really no reason not to ask, as long as you're staying respectful and as long as you know how to act if they say "no".
Sometimes, people just don't do that line of work or have too much work on their hands as is and they will have to decline you.
But, again, it doesn't hurt to ask.
And if it goes well, working with your favorite artist 1-on-1 on bringing your emote ideas to life and creating something for yourself and your community is one of the best feelings ever!
8. Facebook Groups
Another option to work directly with an artist is to find them and make a deal in Facebook groups.
There are many groups that gather Twitch creatives under one roof, and to name just a few, there are Creative Twitch Streamers and Twitch Artists that I like.
Again, they might not advertise or talk about taking commissions, but as long as you're respectful, there's nothing wrong with asking.
BUT, I should also say that you should be mindful of the potential scams as well. Community guidelines are not as strong as they are on Twitch, so you might want to be cautious!
9. Twitch Creative Reddit Thread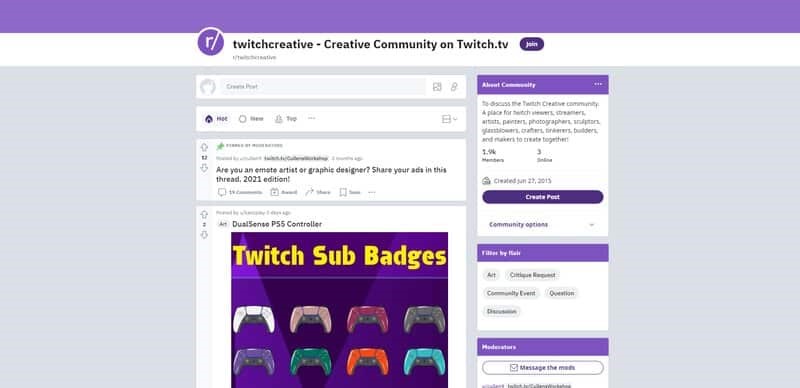 Have you ever met a streamer who isn't also a Redditor?
Me neither!
Well, if you like using Reddit too, then there's a r/twitchcreative subreddit that you can visit and try to find your artist there.
The same thing applies, and I'm just repeating myself at this point so let's wrap this up – there's no better thing than working 1-on-1 with an artist to create something cool and be kind and respectful when you contact artists! I believe in you!
Conclusion
And that's a wrap!
I hope that these 9 options gave you some idea of where to find your perfect sub badge designs.
I personally love Own3D because it's fast, it's relatively cheap, the turnaround time is, well, non-existent as you get your order immediately, there are plenty of customization options, and the support is top-notch!
Check out the rest of the providers too.
Rissa Rambles is awesome if you like 1-on-1 creative work, Fiverr too if you want more options, and for instant badges, there are Visuals by Impulse and Kudos.
Can't wait to see your new badges!
FAQ
Can affiliates have sub badges?
Yes, they can. If you're a Twitch affiliate, you can get up to 6 free Twitch badges from their website that you'll choose on your own. The more subscribers you have, the more badges you can get, maxing out with 6 badges at 10,000 subscribers.
How do you use sub badges on Twitch?
To use your Twitch sub badges simply go to the dashboard and select Preferences and select between Partner and Affiliate.
You'll see a Subscription option, and once you click that, click on Loyalty Badges where you will see lots of small slots for your Twitch badges.
The badge slots range from 0 months to 8 years, and you just upload each badge in each slot.
How do I get rid of sub badges on Twitch?
The same way you put the sub badges on Twitch is the same way you can delete them. Simply go to the Loyalty Badges section and select a badge.
You'll then see a red button saying "delete badge" so you just do that with the rest of your badges.
How many sub badges I can have?
Because you can have separate sub badges for new subscribers leading up to 8-year subscribers, Twitch offers you 19 different badge slots. You can use up all of the slots if you have so many badges, but badges usually come in a set of 6.
How long does it take for Twitch badges to be approved?
As with emotes, it usually takes around 24 to 48 hours for Twitch to approve your badges. The process can of course take longer if your badges might seem inappropriate for Twitch.
If that is the case, Twitch will send back your submission explaining that your badges terminate Twitch community guidelines.