Capture Cards
If you need to find other streaming gear, make sure to look at our Streaming Gear page. Here, you will find everything you need!
Post 8 of 8
If you want to start streaming or you are already a streamer you are certainly aware of the importance of a capture card.
In case you are not sure which capture card is best for your preferences and, thus, which capture card to purchase, we created this list to help you with this very important and significant issue.
Post 8 of 8 in the Capture Cards
Best Capture Card for OBS
Reviews
Given that we completely understand how tricky the process of choosing the right capture card can be, we have analyzed a bunch of them, collected data, and summarized all the important information that you need to know throughout choosing process.
Your only job is to sit and check this list and we promise you that after doing that it will be much easier to pick a proper capture card.
QUICK OVERVIEW: Best Capture Cards for OBS
HDR10 capture
HDMI input and output

Quick Start Guide
HDR10 pass-through

AVerMedia Live Gamer Plus

1080p60 maximum pass-through
USB 2.0 interface
1. Elgato HD60 S+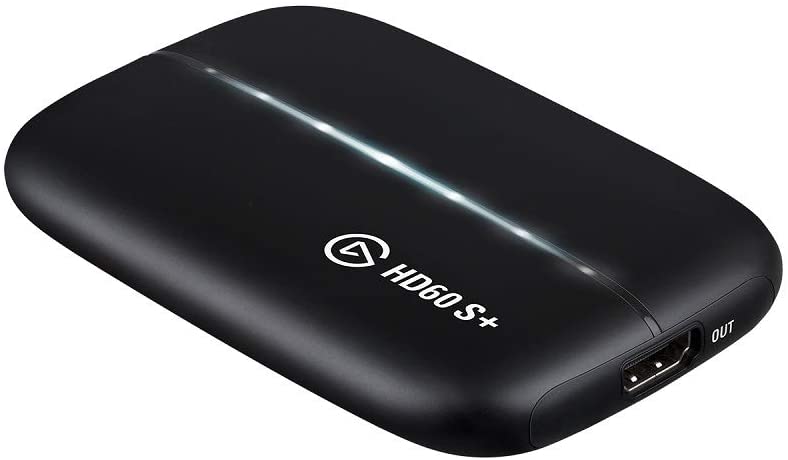 Elgato is one of the leading providers of streaming equipment and its products are sold in more than 80 countries. Elgato operates within CORSAIR, the company that bought it in July 2018. Elgato's products are described as accessible, powerful, professional, and high-quality.
As for Elgato HD60 S+, the company indicates that it is easy and fast to set up, superb, powerful, and stunning. Additionally, Elgato guarantees maximum enjoyment and performance and with great reviews on Amazon, we don't expect less than that.
Who is it best for?
This particular capture card is one of the best capture cards on the market and, therefore, is suitable for everyone. Thus, whether you are a rookie or an experienced streamer doesn't make a big difference, since this capture card will help you level up your streaming and content.
However, we have to admit that HD60 S+ is slightly expensive, so you should buy it if you are planning to stream professionally, given that it is a big investment.
Key features
The setup process is quick and easy and it won't take you more than 5 minutes and you are ready to start streaming. The only thing you need to do if you use any console is to connect it to HD60 S+ with the HDMI cable.
On the other hand, with OBS the process is even simpler since you only have to add a video source and select Elgato Game Capture option.
Something that adds to the greatness of this capture card is the fact that you can stream content at Full-HD thanks to HDR10 as well as experience 4K60 gaming.
Furthermore, our tests have shown that with this capture card you can count on images of amazing quality, perfect recordings, and even more perfect screenshots, and all that without any lags or latencies. Lightning, in general, is very bright and you will certainly get a more detailed picture.
As for the performance with OBS streaming software, this capture card's presentation was stunning, so we have to highlight that it is probably the best capture card for OBS.
When it comes to areas to improve, our findings indicate that when you try to convert images from HDR to SDR, some colors look a bit washed up and get lost during that converting process.
Additionally, the USB cable could be a bit longer, but it can be solved simply by using the USB extender. Finally, the last feature that could be considered this capture card's weakness is the lack of Displayport support.
We believe that this capture card is a game-changer since it enables you to enjoy your streaming and gaming and at the same time capture images of astonishing quality. Therefore, we have to conclude that HD60 S+ definitely exceeded expectations and that it's incomparable to any other similar device.
---
2. Elgato 4K60 Pro MK. 2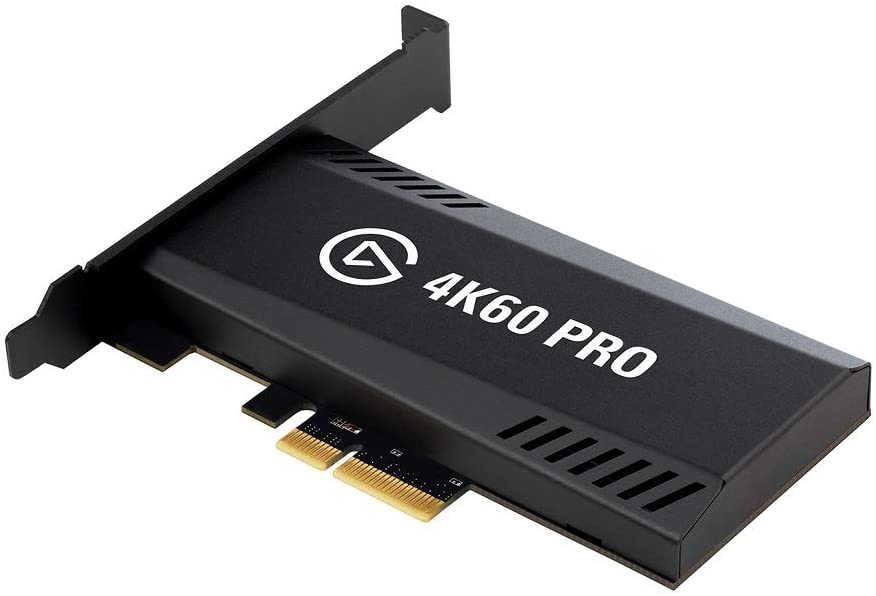 According to Elgato, 4K60 Pro is nearly flawless, superior, smooth, solid, and very precise. They claim it provides fantastic content and extreme quality as well as crystal clear images.
Subsequently, Elgato claims that 4K60 is compatible with multiple apps simultaneously. They also assert that it is powerful but easy to use and that it is created with a dedication to provide great performance and to be helpful.
As for grades, 4K60 has 4.5/5 stars on the manufacturer's website, while users gave it excellent reviews on Amazon. Finally, according to my findings, these stars are well deserved.
Who is it best for?
We believe that this capture card can work very well for multiple sorts of streamers, from beginners to experienced ones. In addition, it can also be used for other purposes apart from streaming.
However, according to our gathered information, Elgato 4K60's setup and installation process are very simple, so even users with a lack of experience in this field can easily install it and use it.
Elgato also highlights this capture card is ideal for those who don't have much experience and amateur streamers.
On the other hand, its performances are quite amazing and, thus, it can surely meet even the more experienced streamers' expectations.
Key features
As we mentioned before, we have evaluated the setup process as plain. Nevertheless, if you have a dilemma called OBS vs capture card, you will be happy to hear that this "vs" can easily become "and". Namely, you can easily use this capture card with OBS if you follow these several steps.
First of all, you should open OBS and add a new Video Capture Device using the "+" icon. After that go to Device menu and choose 4K60 option. Finally, you have options to set the resolution, FPS, format, and color. After doing that you are good to go.
Furthermore, our analyses have demonstrated that the card doesn't do encoding and have also confirmed how good is Elgato 4K Capture Utility.
That is recording software which also has some great additional options. Namely, with it, you can retroactively save your gameplay, record microphone audio separately, and arrange and edit your video and audio footage in post-production.
Compared to some previous Elgato models, this one supports HDR which allows you to create more quality and brighter images with colors closer to those we see in real life.
However, when it comes to things they got wrong, Elgato made one major mistake regarding design and cooling.
The whole device is almost completely sealed with a metal shell. Although there are some vent holes, they are not big enough to prevent the device from overheating.
Our observations indicated that after some time the device becomes very hot since there is no active airflow.
Subsequently, according to our research, the temperature of the device can reach up to 80°C, which is extremely hot.
Nevertheless, the silver lining is that even in these high temperatures, there was no decrease in terms of performance.
---
3. AVerMedia Portable 2 Plus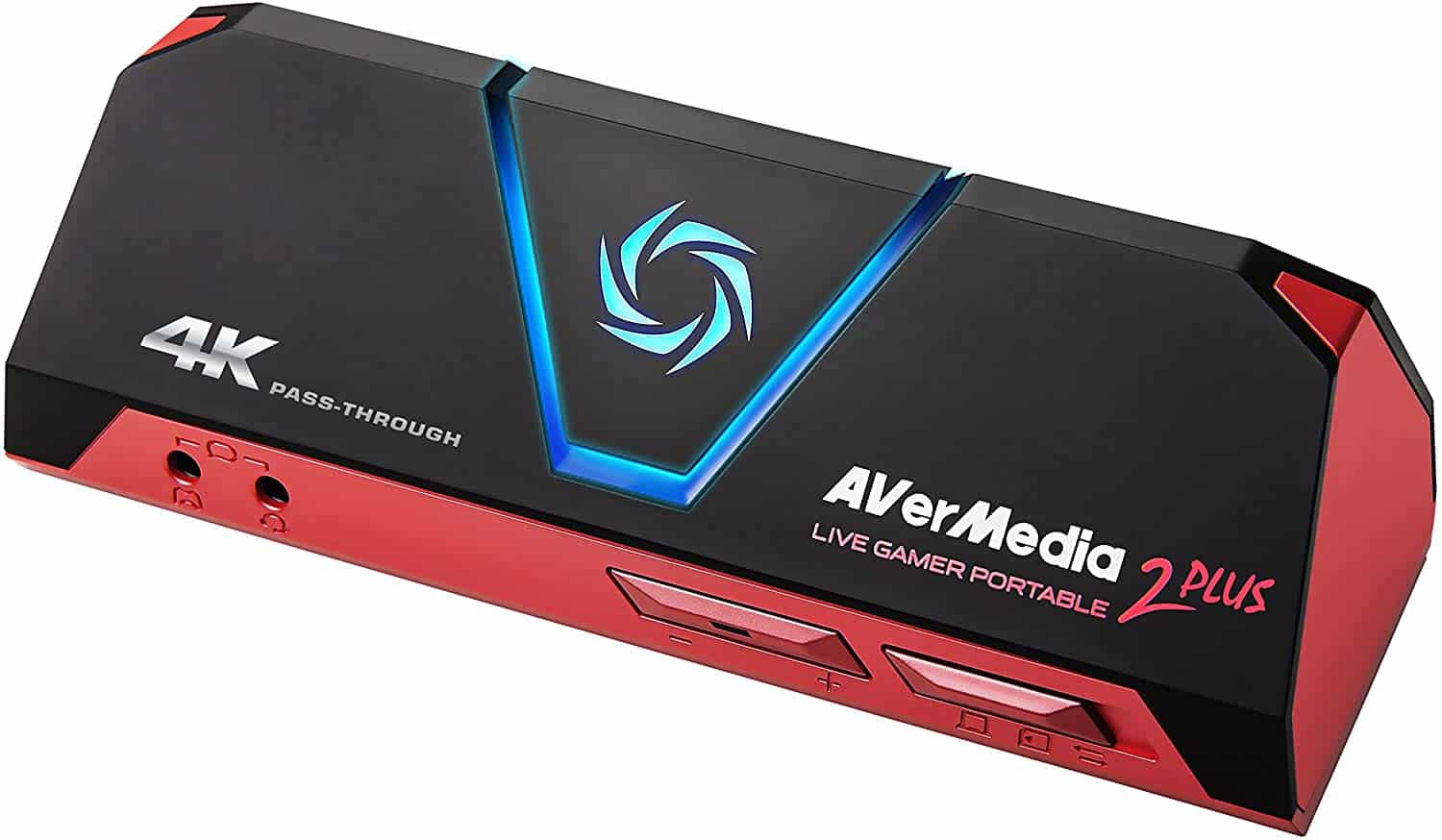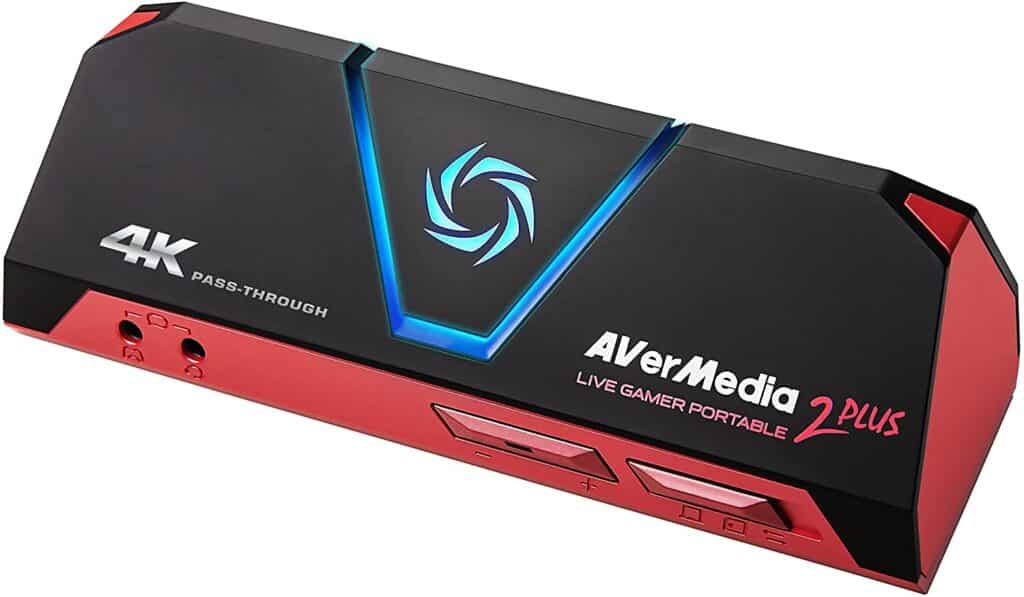 AVerMedia is a company from Taiwan that produces video technology products. They claim that their products are created with great passion, dedication, and effort.
Furthermore, according to AVerMedia, their products are innovative, high-quality, ergonomically sound, and environmentally and user friendly.
They say Live Gamer Portable 2 Plus is amazing, easy to use, and powerful. What we can add is that it has a very good reviews on Amazon.
Who is it best for?
AVerMedia Live Gamer Portable 2 Plus is ideal for beginners. Some other capture cards, especially in the past, were very tricky to use if you are an inexperienced streamer. However, as said, we would suggest this device to every beginner.
What makes this card so good for rookies is that it works with any HDMI input, gives you more control during the streaming process and it's very simple to use. Therefore, it is a great option for all streaming starters and we would recommend it to all of them.
Key features
Even though this card can capture maximally 1080p, there is an option of passing through 4K signal to the TV.
So you can practically view recordings in 4K, even though you can't record them in it. Additionally, this capture card doesn't support HDR, which is a slight minus comparing to some other ultra-modern cards.
Our findings have shown that, while there were no lags when it comes to HDMI-TV connection, noticeable lags were identified with captured videos on a laptop.
Therefore, games shouldn't be played directly from the capture software window. When it comes to PC, you can connect the device to any USB 3.0 port on your PC and capture footage with no issues.
A very useful option with this card is the option of recording the footage straight to a microSD card, so for this operation, you don't even need a PC. However, for this action, you will need a Class 10 microSD card or higher.
We believe that this particular capture card is not so suitable for use with OBS, since AVerMedia has its streaming platform called RECentral 4. It's not as good and complex as OBS, but it works well. Of course, you could use it with OBS, but since you get RECentral, it could be needless.
The quality of the footage is very high, the picture is clear and the streaming goes smoothly and there is no risk of overheating.
---
4. AVerMedia Live Gamer ULTRA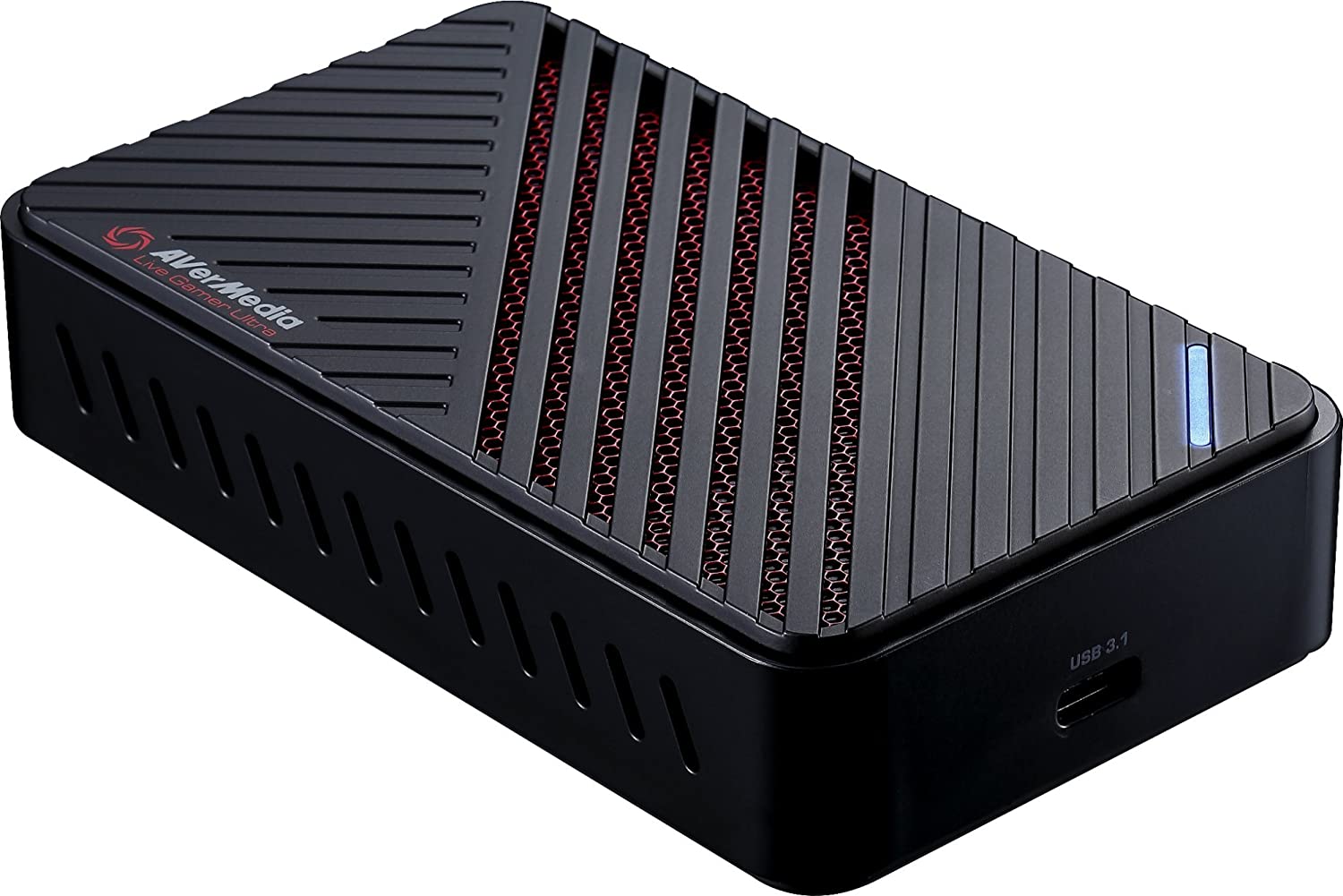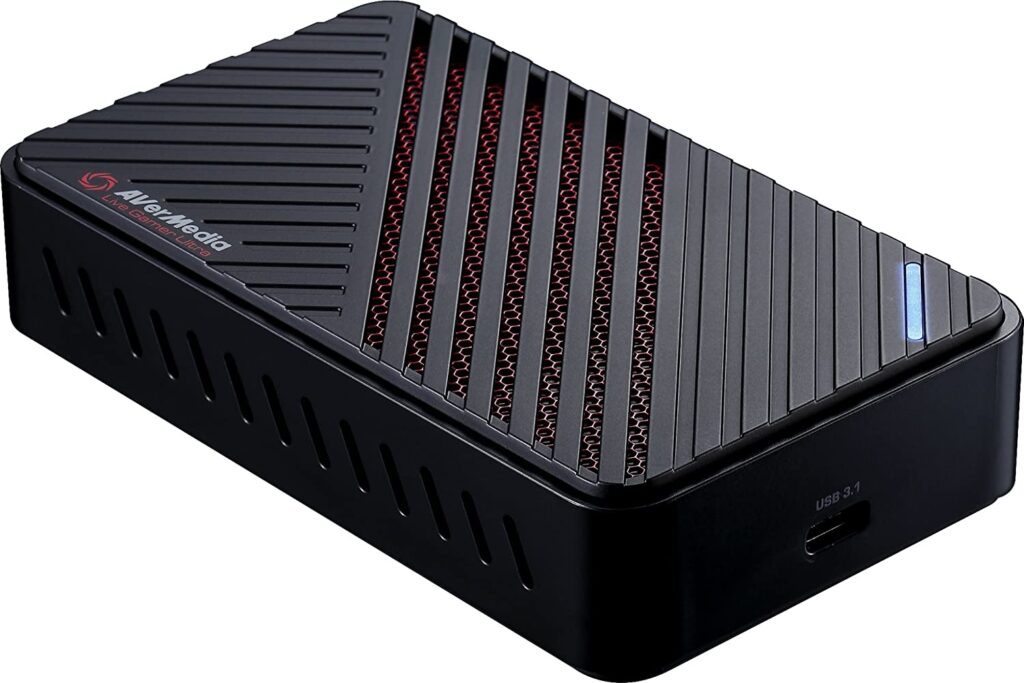 AVerMedia presents this capture card as a capture card of the new generation and claims that it provides full experience. Subsequently, the company guarantees that there are no lags and that recordings are super smooth.
Additionally, AVerMedia describes Live Gamer ULTRA as one of a kind, powerful, and very unique.
Who is it best for?
If you want a powerful and high-quality device, Live Gamer ULTRA is the right one to buy. However, I would personally recommend it to those who want to stream seriously and professionally.
Not that starters shouldn't have high-quality equipment, but this capture card is more suitable for professionals, especially in terms of price.
Namely, this card is quite expensive and if you are a beginner or perhaps not sure whether you are going to stream professionally, you could find a much cheaper capture card to start with.
Key features
When it comes to Live Gamer ULTRA's strengths, my results demonstrate that you can capture the content of amazing quality in 4K and that there are no latencies.
As with the previous AVerMedia capture card, RECentral software comes for free with this one as well. That means that with Live Gamer ULTRA you get a free substitution for OBS, which is why most people who use AVerMedia capture cards do not use OBS.
Therefore, in this case in the "capture card vs OBS" clash, the victory goes to capture card. In addition, you'll get, also for free, a PowerDirector 15, software which you can use to edit your videos.
Another big plus for this device is the fact that it supports HDR. Furthermore, the setup process is quick and easy, given that you can connect everything in a couple of minutes using HDMI cable.
As for weaknesses, the first and the most important one is that you will need a very advanced laptop or PC to use this capture card, since the system requirements are very demanding, so we believe that this is the area that could be improved.
Apart from being very cool, the design of this capture card is created to prevent overheating. Namely, there is a metal net on top of the device as well as several holes on the front and back side which provide the airflow and, therefore, eliminates the risk of overheating.
---
5. Razer Ripsaw HD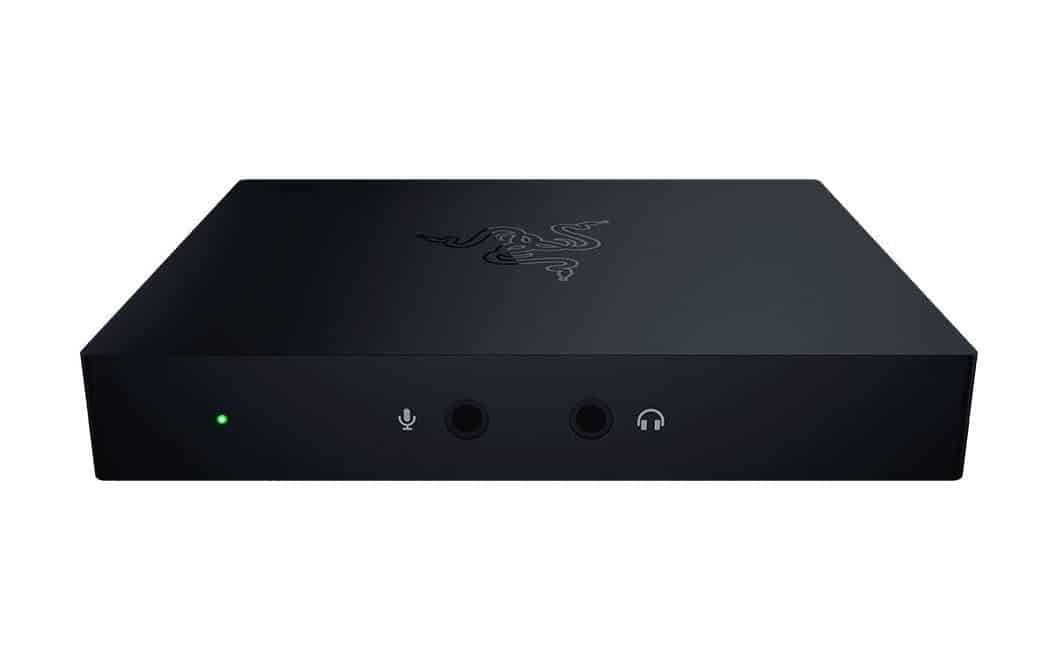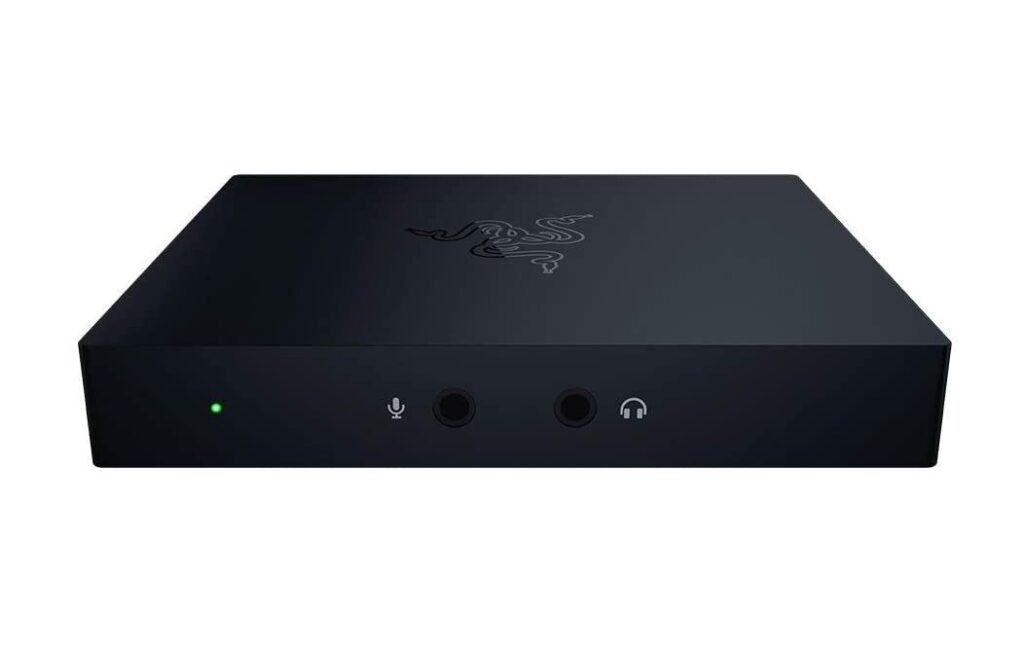 Razer represents itself as one of the leading brands in the gaming field. According to Razer, the company's products are high-quality and suitable for all generations. They brag about their award-winning pieces of hardware and promise high performance to all their users.
As the manufacturer says, Razer Ripsaw is a powerful device that will allow you to record smoothly and in HD.
With this device, you will be able to take your streaming and gaming to the professional level. As Ripsaw's main features Razer highlights compatibility with various consoles and powerful performance.
Who is it best for?
Given that this capture card is very easy to set up and use, it could represent a perfect solution for starters. Nevertheless, experienced streamers can also use it, since its performance during our evaluation process was quite solid.
An important feature of this capture card is its price. From our perspective, we believe that it is affordable. Therefore, if you want to engage in streaming and yet not spend a lot of money on a capture card, Razer Ripsaw is our recommendation.
Key features
As we determined before, the setup process is very easy and we could even conclude that this device belongs to the "plug & play" category.
As the manufacturer stated, this card can be used with various consoles, but we want to add that it can also be used with OBS and we believe that this is one of the best OBS compatible capture cards.
The OBS setup process is easy. After you opened OBS, click "Source", then click the "+" icon and ad Razer Ripsaw as your Video Capture Device. Afterward, you should determine the settings your capture card will use.
In terms of resolution, you should click "Custom" and then set the resolution to 1920×1080 at 60 FPS. Finally, you should select Razer Ripsaw Microphone as your custom audio device and set the Video Bitrate to 2500-3000 Kbps and you are ready to stream.
As pros, we would highlight the very good quality of both video and audio recordings, without any lags or latencies.
Additionally, Razer Ripsaw offers you the option of feeding your own microphone into it, given that there are 3.5mm input and output. Lastly, we have to admit that this device is very affordable.
As the thing Razer got wrong we would like to feature the fact that, unlike Elgato or AVerMedia who have free capture software included, Razer doesn't offer one. That's why most Razer users often avail of broadcasting apps such as OBS.
Considering all the information we have gathered, we could say that this device has a good price-quality relationship, but still, our impression is that Razer Ripsaw is a bit worse than expected.
---
6. MiraBox HSV321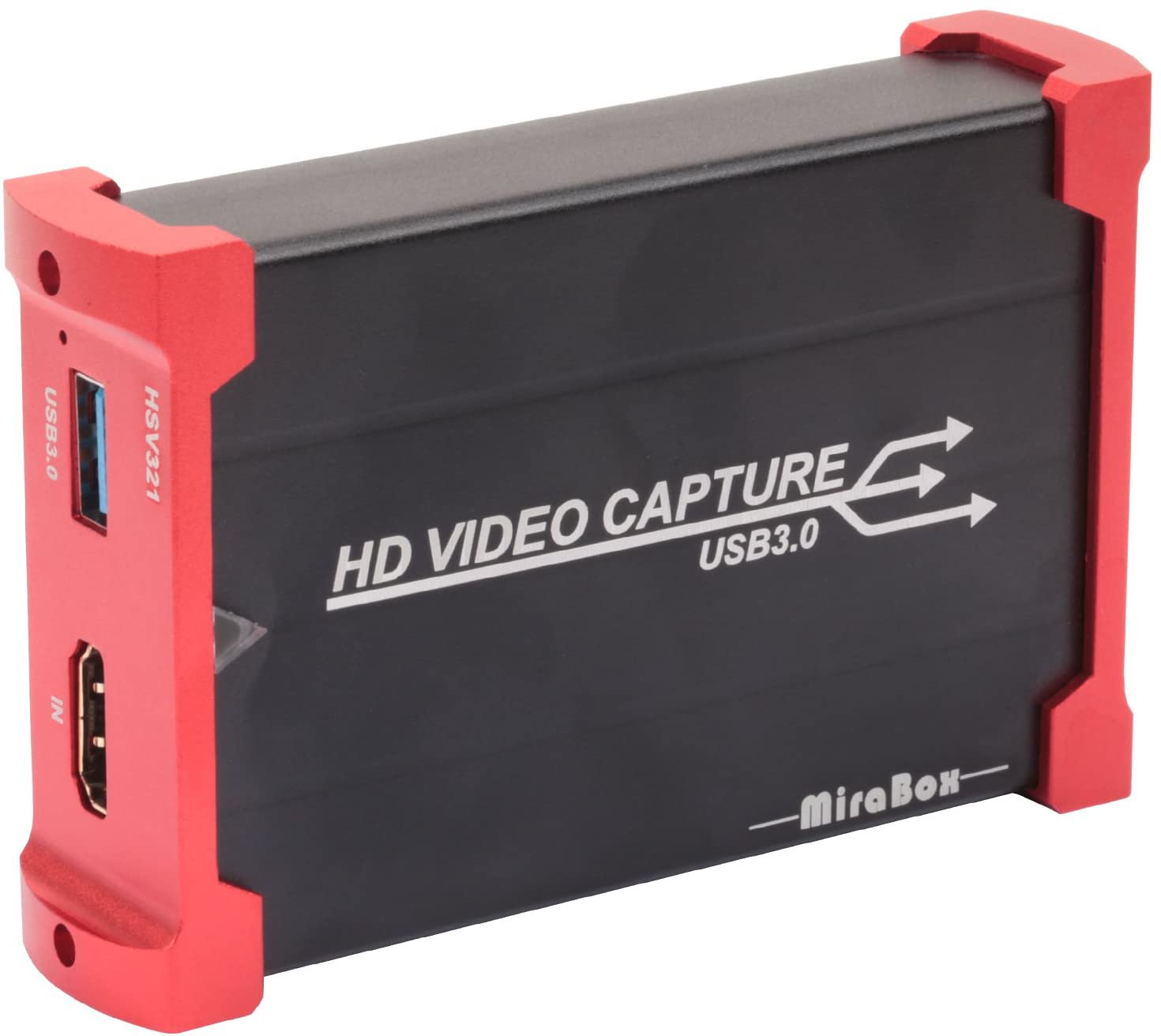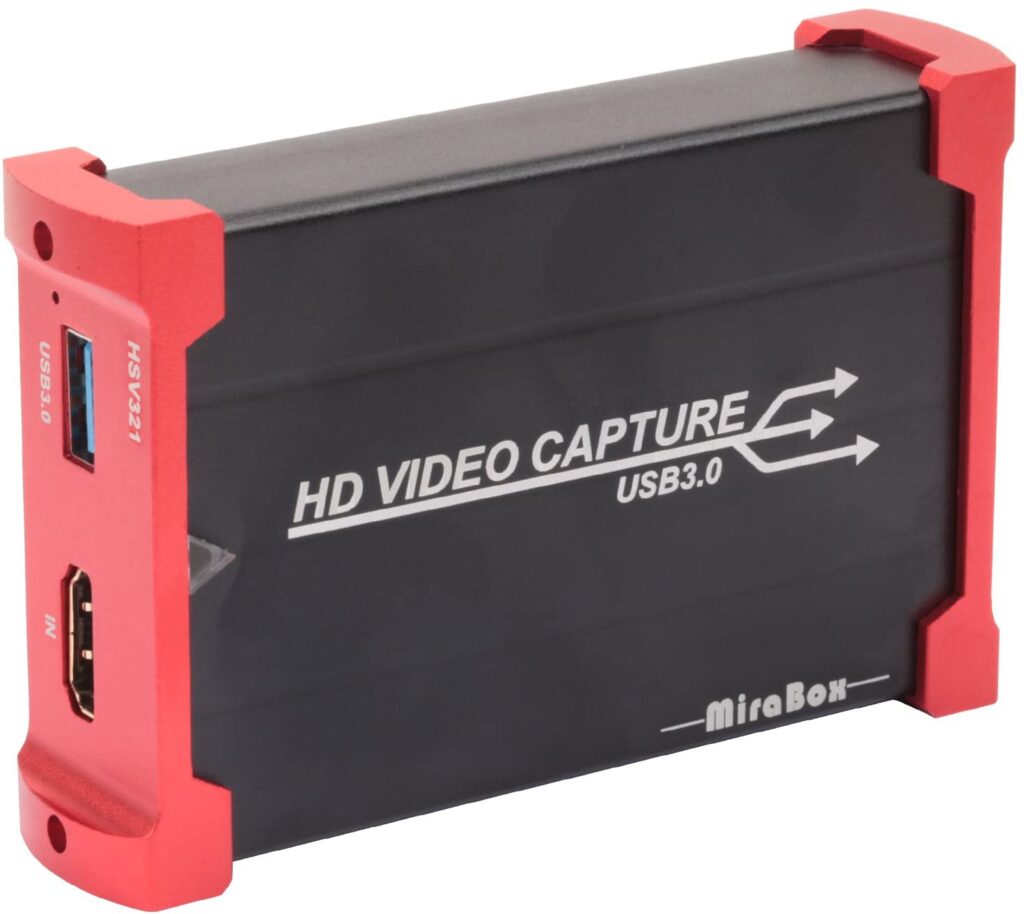 MiraBox is the brand that belongs to Shenzhen An Rui Xin Technology Co.Ltd, the company that was founded in 2013 and that produces various digital video and audio products. They describe their products as advanced and based on a great experience.
Concerning the MiraBox HSV321 capture card, the manufacturer claims that it is strong, reliable, compatible with various apps and consoles. This capture card's grade on Amazon is solid.
Who is it best for?
Concerning the fact that the installation process is very quick and easy and that this device is practically "plug & play" this capture card could be ideal for people who don't have much experience and don't want to bother with these issues.
Apart from that, its compatibility with almost all existing consoles and broadcasting apps makes it perfect for numerous users.
Key features
As we suggested earlier, the setup process is very easy, so you can start streaming only a couple of minutes after opening the box. After that, you can easily connect it to your console, whether you have Nintendo, Xbox, PlayStation, or any other console.
This capture card is very suitable for use with OBS which makes it a perfect OBS capture card. Additionally, HSV321 is compatible with all Windows operating systems as well as with Mac.
Things that MiraBox got right are high resolution and almost no latencies at all.
On the other hand, we noticed a couple of weaknesses. First of all, we experienced problems during the connection stage, since the capture card failed to recognize the PC a few times.
Furthermore, a major problem with this capture card is overheating. It heats very easily, so it can't work for a long period and it is our recommendation to shut it off when it's not in use.
An interesting service provided by the manufacturer is that you can ask them to add your logo or any other shape, letter, or word on top of the device, i.e. on the metal box that covers the inside part of the capture card.
So, from our perspective, this capture card could serve as an alternative to some more expensive cards, since it's very affordable, but it's definitely worse than we expected.
---
7. ZumYu HDMI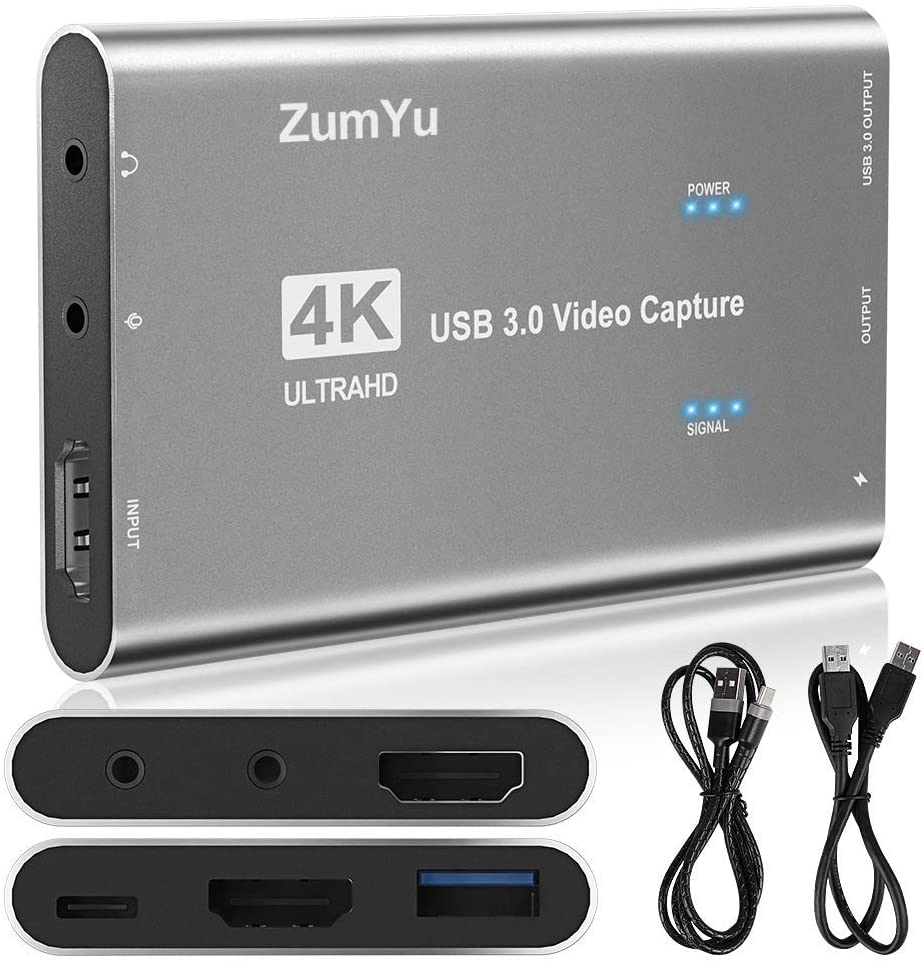 ZumYu is a company which is known for producing electrical and scientific goods. Their products are, according to them, reliable, durable, and powerful.
All these adjectives refer to ZumYu HDMI Capture Card as well. The company adds that this device is highly compatible, high-quality, and nicely designed. It has a little lower grade on Amazon than we are used to seeing.
Who is it best for?
In terms of quality, this device might not be the ideal one for experienced pro and semi-pro streamers and gamers, since it doesn't have what it takes.
It could be perfect for those who perhaps still aren't sure whether they want to stream professionally, but want to give it a try. This capture card is very cheap so we believe that it can be a good option for people who want to save some money.
Key features
ZumYu HDMI Video Capture Card works very well with almost all consoles and broadcasting apps as well as with Windows (Windows 7 or later), Mac, or Linux. As for working with OBS, it can work with both Windows and Mac. Subsequently, system requirements are quite undemanding.
Apart from the price, the strengths that this device has are great image quality and good quality of recordings.
There are also input jacks for headphones and microphones, which is always a great thing for streamers. Weaknesses that we detected during our tests are the lack of HDR and the fact that this capture card required an additional USB port for power.
However, after doing a thorough research and comparing this card to rival cards we have to admit that it lacks quality and doesn't meet our expectations. Even though it is exceptionally cheap, this card might be good for beginners, while all other streamers should spend more money and purchase a capture card of a higher quality.
---
8. PACOXI 4K HDMI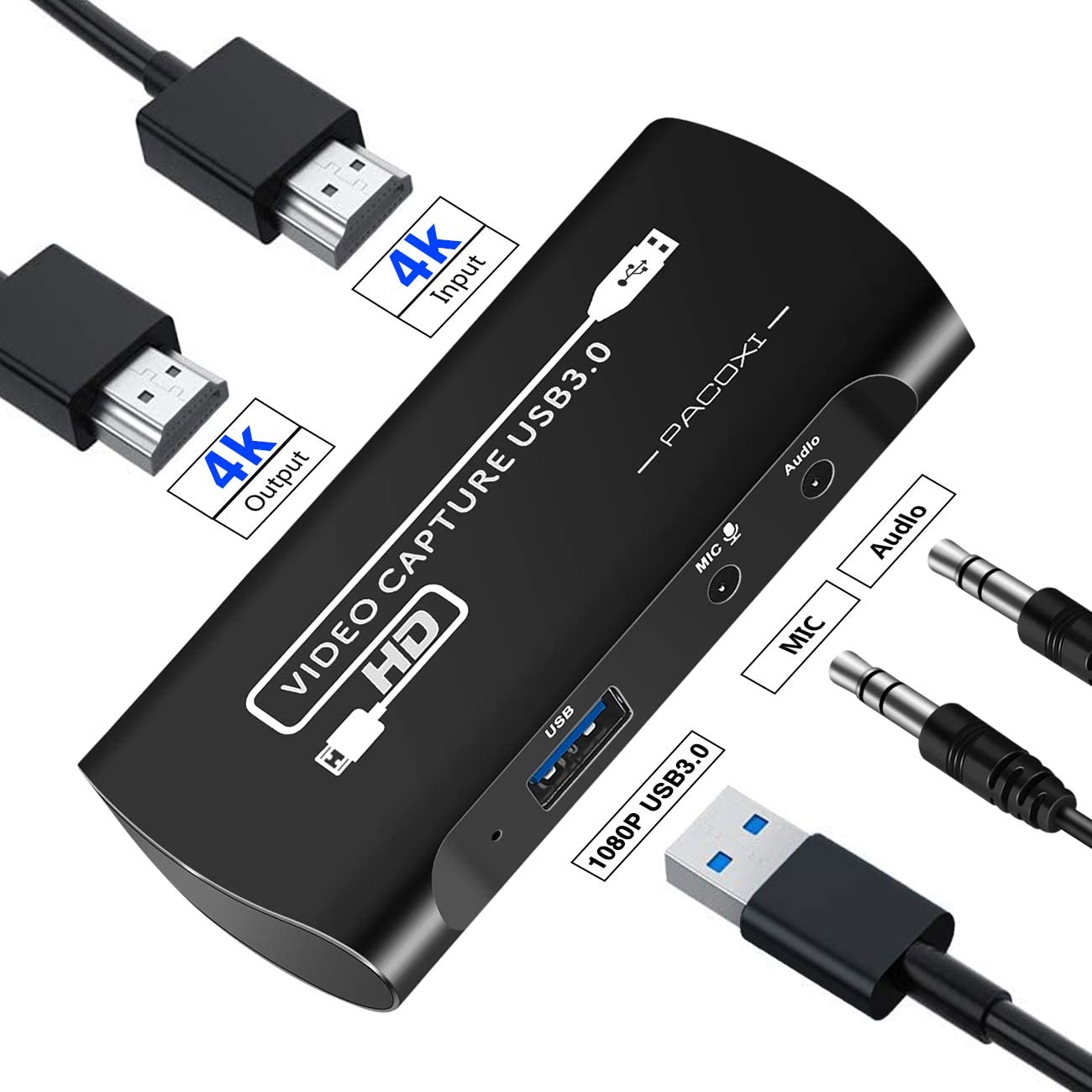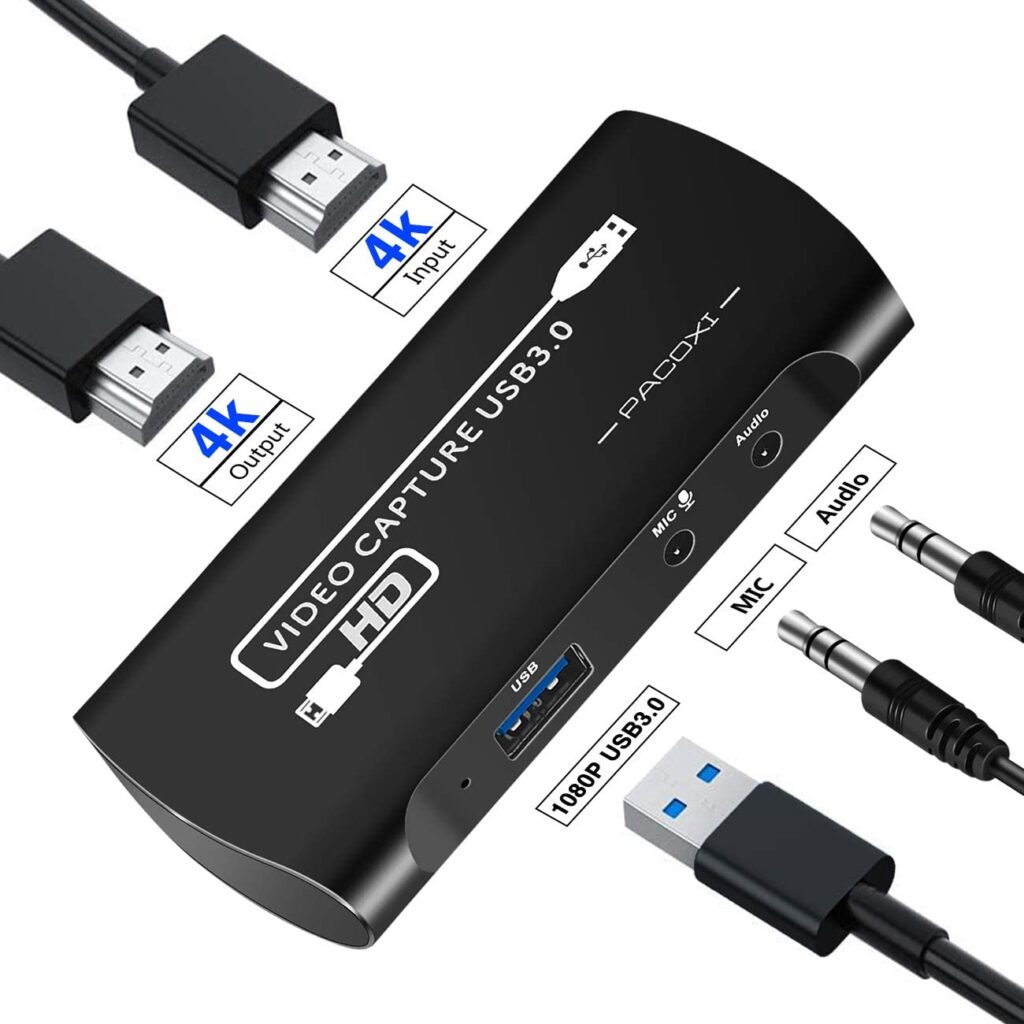 PACOXI is another well-known brand of streaming equipment which we will mention on our list. This company's products are known for good quality and very affordable prices.
With this particular device, PACOXI offers great compatibility, both in terms of software and devices, amazingly clear images, and reliability. Customers and users seem to be very satisfied with this product since it has very solid reviews on Amazon.
Who is it best for?
As with the previous capture card, PACOXI capture card doesn't have enough quality to do a great job for experienced and demanding streamers.
PACOXI could be a reasonable option for people who want to start streaming for fun and for people who don't want to spend a huge amount of money on equipment.
This card is even cheaper than the previous one which makes it the cheapest capture card on our list and practically a capture card that everyone can afford.
Key features
PACOXI is another "plug & play" capture card, which means that you don't need to install drivers to use it and that makes the setup process very simple. It is very compatible with numerous consoles as well as with broadcasting apps such as OBS.
You don't need to have a very powerful PC or laptop to be able to use this card, given that its system requirement standards are quite low.
Considering the price and general quality of this device, the picture is quite quality and there are no many lags and latencies. The resolution is very satisfactory and the colors are very bright and vivid.
3.5mm input jacks for microphones and headphones are very useful and work well for streamers and gamers. The device is very small, lightweight, and very portable. It also has a metal covering which prevents physical damage to the device.
Nevertheless, according to our researches, some users claimed that the device is not compatible with either Streamlabs OBS or OBS, so we advise all customers who plan to use this capture card with these apps to keep this warning in mind.
---
Things to consider when buying Best Capture Card for OBS
1. Pass-through and resolution
Pass-through and resolution are essential when talking about capture cards. Even though those which don't support HDR can do a very good job, having a capture card that supports HDR has become almost a necessity if you want to stream on a higher level.
2. Compatibility
You want your capture card to be compatible with as many consoles, broadcasting apps, and operating systems as possible. It will make your streaming easier since you won't need to think whether your PC, laptop, or gaming console will be compatible with your capture card.
3. Price
Price is always an important feature in every purchasing story. On this list we presented some more expensive and some cheaper cards, so your decision will depend on your preferences and financial situation.
Related: Best Budget Capture Card
Conclusion
First of all, we hope that this list has helped you to decide which capture card to purchase since that was our main goal. Our part of the job is done and now it is all up to you.
However, if you want our opinion, we believe that Elgato HD60 S+ is the capture card with the best specifications and performance and you certainly won't regret it if you buy it.
If you have a switch and no intent of buying a capture card, there is a nice way of streaming switch without a capture card. Check it out.
Related: Best Capture Card for Streaming
Frequently Asked Questions
We are sorry that this post was not useful for you!
Let us improve this post!
Tell us how we can improve this post?