What are Twitch founder's badges and how do they work? If these are some of your questions you have come to the right place.
Here we are going to talk about Twitch founders badges (badges that show my subscription tenure) and try to explain everything we can so you guys can have the best Twitch experience.
Let's not stall any longer, let's jump straight to the point and learn more about the Founder badge Twitch offers.
Post 19 of 29 in the Twitch Users
About Founder Badge Twitch Offers
When a new streamer surfaces the first 10 subscribers will get a founders badge (only on affiliate channels).
If you are asking yourself what is a founder badge used for. Well, the answer is quite simple I must say.
At the sidebar Twitch, the founder's badge can be displayed with your name. Replacing the default subscription badge and just letting them know that you are one of the first, OG's with the subscriber loyalty badge.
When you think about the veteran streamers, and when I say veteran, I mean the actual streamers that are considered to be the big sharks (for example Ninja). You can only assume how do the first 10 paid subscribers feel when they say "I have an extremely rare badge from Ninja's account".
That must be a pretty good feeling. I must say, the Founders badge serves only as a status symbol and you won't receive anything more than that from it.
And don't get me wrong, for 'most people that is more than enough.
Number of Twitch Founder Badges
Streamers can hand out the founder's badge when they have a Twitch affiliate status. As you can expect partner channels will have even more badges for any subscription tier.
When I say Twitch affiliates get founders badge I don't mean that they will only get one Twitch founders badge, on the contrary, if you reach Twitch affiliate status you get 10 founders badges for your first 10 subscribers. So, that your first subscribers can select the founder's badge that you gave them and replace the standard subscription badge.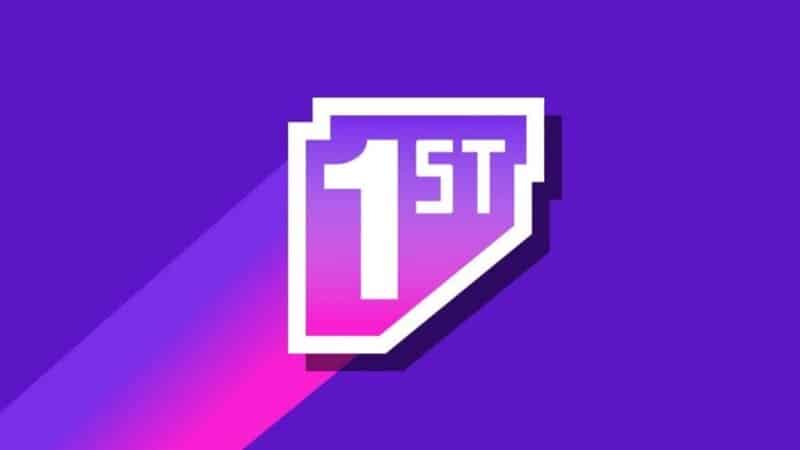 Therefore, you can only assume that partnered channels will get even more badges. So, if you have a partnered channel you will get 25 badges (15 more over the 10 you get for being an affiliate).
If this is your case, that you already have a Twitch affiliate channel and you improve to a partnered channel you actually get 25 badges.
Getting Twitch Founders Badge
As I said above it's quite simple, just go to somebody's channel who just got affiliated and subscribe, there you can also get your subscriber badges.
Usually, people that just got affiliated, know how many subscribers they have, and if they don't have more than 10 you will probably get that founder badge. Also, as I said above all Twitch affiliate and partner channels can give out founders badges just try to be among the first subscribers (so you can have the honor to receive the founder's badge).
Thus, all of you Twitch founders badge users can enjoy the feeling of being in the first 10 or 25 loyal paid subscribers of your favorite Twitch streamer.
There are a couple of rules though. You can subscribe yourself and get the badge or receive a subscribe gift and also get that founders badge.
But if you gift a subscription to somebody else you will not get that founder's badge.
How can I choose to display this new badge (founders badge), or any of these other badges such as a prime badge, rarer badges, or any other badges, or even if you just want to disable the founder's badge?
You can just click on the settings wheel than on identity and then on edit. If you want to hide the founder's badge, there on the default global settings you can click on different badges and there you can have any badge actively displayed.
Small heads-up, this setting is for all subscribed channels you are on. So, if you set the setting to standard subscription badge or any other badge you won't have the founders badge displayed on those other channels as well.
Frequently Asked Questions
Can I lose the founder badge?
First of all, I must say that this is the most common subscriber FAQ. The answer is that you can lose it but it's not really likely. You can lose your founder badge and if this happens you will lose Twitch prime badges and all of your badges.
But the scenario must be that your Twitch account gets banned indefinitely. As you can assume in that case you will lose all your badges Twitch associated because you will not be on the platform anymore.
The second reason can be if the streamer that you got your Twitch founders badge from gets banned. If that happens you will have your standard subscriber badge displayed.
Can I have a custom founders badge?
The answer to this question is, unfortunately, no. As you might already know just like the Moderator and VIP badges this one as well cant be modified. If you as the original owner of the founder's badge decides that you don't like the looks of it, the best thing you can do is to hide your Twitch founders badge.
The option for that can be found in the Twitch menu. There you can display your standard sub badge. To do that go to security and privacy scroll down to HIDE FOUNDERS BADGE and module flip switch do disable it and then you will have a standard subscriber badge displayed instead.
Conclusion
Here we have reached yet another end of our journey. I honestly hope that we were of some help, we tried to make it as easy as possible so you guys can get up to speed fast. If that is the case I am genuinely satisfied. Good day and good luck Twitch users.
We are sorry that this post was not useful for you!
Let us improve this post!
Tell us how we can improve this post?