We believe that most of you have heard of them, but for those who have not been introduced to stream decks, we have prepared a small, but useful introduction.
A stream deck is probably the most essential thing to have if you are a streamer or content creator. It helps you carry out various actions. One can customize his/her streams, social accounts and a plethora of computer programmes, with ease.
Elgato Stream Deck 15 Keys Review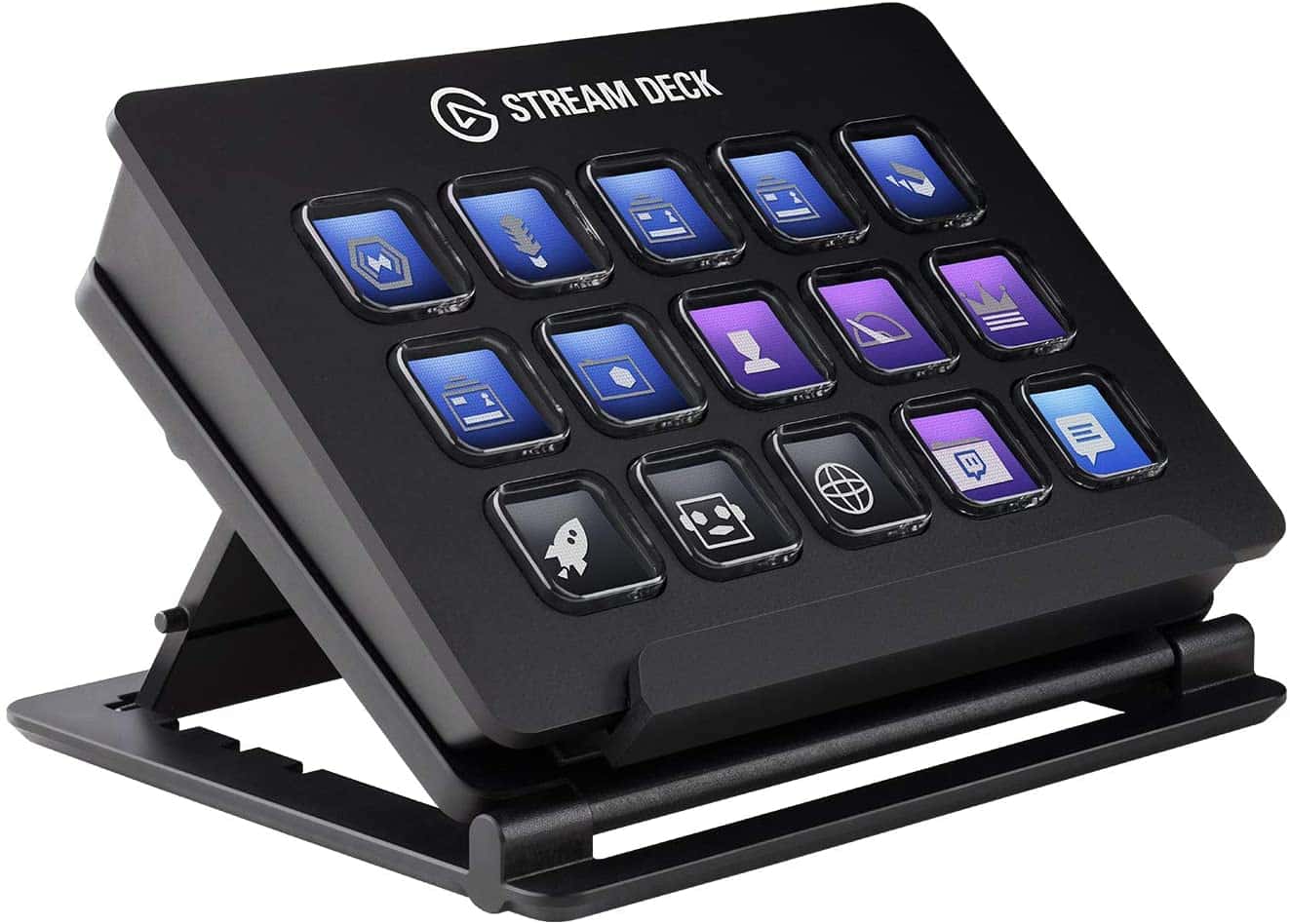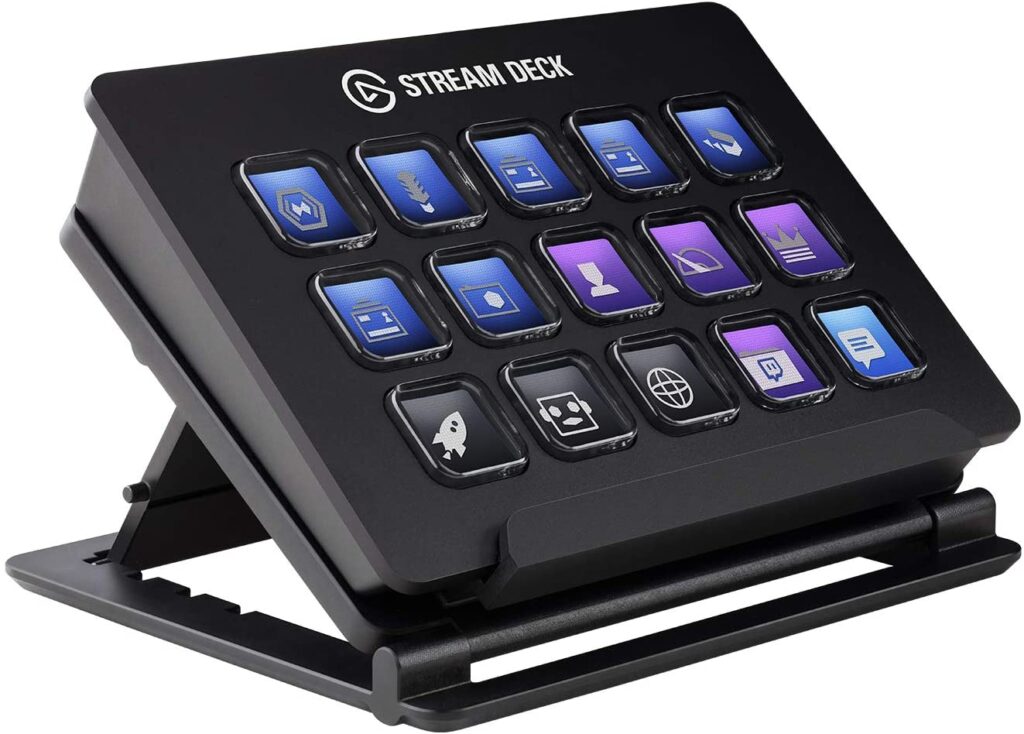 There are various stream decks in the market, but honestly, Elgato is the most reliable manufacturer. They have been in the business for a long time now, and generally, our experience and critic reviews testify that they have raised the bar for stream deck business. You can find different choices for the Elgato stream deck alternative on the market, but the original Elgato is still the most popular.
For now, there are three different Elgato stream decks – with 6, 15, and 32 keys. Moreover, there is a mobile app, as well, but you have to pay a monthly subscription for that. However, this article will review the 15-keys version.
---
Software Installation
Before you do anything with the Elgato stream deck, you have to install Elgato stream deck software on your laptop or desktop. You will find the software on their website, you just have to select a product and your computer's operating system.
Then you are free to download the Elgato app. When you plug in a cable of your Elgato stream deck, you are ready to go. It will appear on your screen. Generally, the app is lightweight and simple.
When you open the app, you will see empty squares that match the design of the stream deck itself. The editing is pretty much simple and consists of a drag-and-drop process. In your right sidebar, you will see many tabs. Each tab offers you a variety of different actions you can choose.
Some problems can occur for those who do not know what apps and commands they might need. That is not a flaw, but, Elgato should have offered a "recommended" or "default" set up for those who are using the software for the first time.
For example, the Twitch tab offers you a plethora of actions, you can put the chat in subscribers only or slow mode, play an ad, create a clip of your new gameplay and much more. However, most users like the website tab best.
It is generally, a very useful shortcut to have because you can put any website you want and save your time. Whatever you drag onto the screen squares, they will reflect on the physical buttons of your new stream deck.
One of the coolest options is to choose whatever icon and name you want to denote your stream deck commands. On the Elgato website, one can find many icons, from the most basic to the most inventive.
Key Features
1. Multiple tabs are available
Like we said in the beginning, streamers and content creators will be astonished by the prospects of this stream deck. Of course, people who need it for other purposes will be satisfied too, but generally, Elgato has had the former occupations in mind. As we said before, various tabs are available.
Twitch streamers have a bunch of options. For example, if their chat is getting out of control due to many messages, they can flip it to subscribers only with just one click on the stream deck.
2. Easy and fast to use
Moreover, sending programmed messages, saving interesting gameplay clips, or starting/ending the stream options are just one click away from you.
On the other hand, if you are using a PC or laptop only, you would have to go to different tabs and go through a lot of clicking to adjust that. The most important thing is that you will save your time and be focused on your gaming or content in general.
3. Macro combination creation
A system tab offers you an abundance of useful, everyday options. There is a hotkey option, which can save your time. You can assign a combination of multiple buttons to it. For example, Ctrl+G or anything else you have in your mind.
Whenever you click on that specific button, it will activate that combination. A multimedia button in the system tab helps when you listen to music or audio files.
You can choose to pause/play songs, play the next/previous song or simply mute it. You can create your own folder, where you can save anything you want.
4. Streamlabs and OBS support
However, the most interesting part of the stream deck is OBS and Streamlabs OBS. We believe that there is no huge difference between them, they simply work exactly the same. Basically, OBS allows you to choose whatever scene you want to denote a specific part of the stream.
By that we mean, starting soon scene, opening scene, live scene, ending scene, Brb scene (Be right back), and much more. The mixer audio option allows you to adjust desktop audio, or simply mute it while you stream. Then, we should not talk too much about a record button. It simply means that you can record whatever you want on your desktop.
A few more additional options are available in the OBS or Streamlabs OBS tabs, for example, to start or end your stream, but we leave you to find their meanings. Trust us, you will be pleased.
Target Audience and Price
We like the Elgato stream deck. Yes, it is expensive and might be an over-investment for those who plan to use it from time to time.
On the other hand, the target audience like professional streamers can be satisfied with the price of it because they are going to make real use of it. Therefore, we recommend that beginners try the Elgato stream deck mini, which is cheaper and can be upgraded at any time.
However, the main advance of the Elgato stream deck with 15 keys is that it has 15 keys, which is honestly enough for everyone. Nevertheless, it has the same possibilities as the Elgato stream deck mini, they work the same.
QUICK OVERVIEW: Best Streaming Deck
Dimensions: 118x84x21mm
15 LCD buttons

Mecha-Membrane technology
32 programmable keys

25 keys (including 1 programming button)
Weight: 285 grams
Conclusion 
To conclude, after carefully observing, testing, and discussing, we believe that Elgato stream deck mini might be the better choice. It is cheaper and equally functional as the Elgato stream deck with 15 keys.
However, those who find 6 keys little for their streaming plans, have a wonderful alternative, but at a higher price.