Streaming on twitch is undoubtedly a good way to make cool cash, and it seems quite easy to set up. Well, the truth is that it requires a lot more than you would imagine. 
With tons of competition on Twitch, you'll need a smart and strategic plan to stand out and succeed on the streaming channel. 
This article will show you 28 unique ways to get noticed on Twitch and earn more followers.
Best 28 Tips On How To Get Noticed On Twitch
1. Create An Eye-catching Profile
Your profile says a lot about what your twitch channel has to offer. Therefore, you must make it attractive enough to draw people's attention and ultimately gain more followers on Twitch. 
You can start by designing a distinctive logo that is simple to grasp on mobile and desktop versions. Make it colorful but not complicated.
Next, ensure to keep your twitch bio short and sweet. I assure you nobody is interested in a long and boring bio.
Don't forget to include your social media profiles and broadcast schedule on your cover image. However, its style should not conflict with your logo.
Another smart move is to add panels to your twitch channel profile. These panels will contain crucial details like sponsors, social media links, etc.
Finally, you can never go wrong with a nice offline image. Instead of merely seeing a blank screen when visitors click on your page, they see a photo you have uploaded.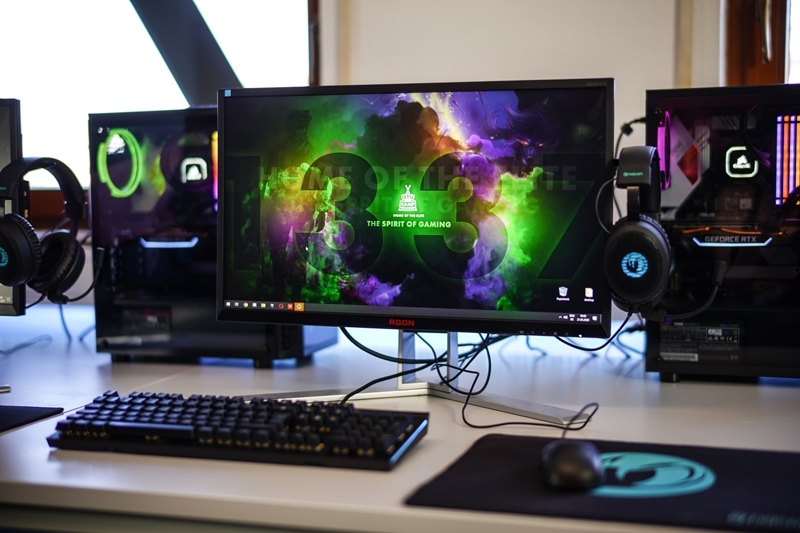 2. Use Top-notch Equipment 
Good communication is crucial when streaming; this is only feasible with high-quality equipment.
Therefore, investing in standard equipment that would give you a smooth live streaming experience is always advisable.
You might not require a large setup as a beginner, but you will surely need a great camera with appropriate lighting and a microphone.
You'll be glad you bought them because they will enhance the quality of your live stream.
3. Have A Reliable Internet Connection
After getting a good camera and microphone, another essential thing you need to put in place is a stable internet connection.
A poor connection can cause lags in your twitch stream, which will annoy your viewers and eventually make you lose them.
 4. Invite Friends And Family To Your Stream
What better way to increase your chances of getting noticed on Twitch than inviting your family and loved ones to your live stream?
Having them in your twitch stream adds to your viewer count.
Additionally, if they utilize your chat section, it will help your channel rank higher on Twitch.
The basic idea is to have people on your stream because new viewers are more likely to join your stream if it already has a few people rather than none.
5. Always Hold Conversations During Your Stream
Picture this; you pop into a live stream, and it's dead silent. Let me guess; you'll exit almost immediately, right?
Similarly, if you go mute on your viewers on twitch, there's a 95% chance they will storm out to join other channels and you lose their viewership.
No one will stick around on your live stream when there is dead silence.
To avoid this, you can prepare yourself by narrating what you do while playing a game before starting a live stream.
Similarly, you can brainstorm conversation starters before the stream so that you always have something to say.
Viewers on twitch tune into your stream to interact and get entertained, so you need to do just that to keep them.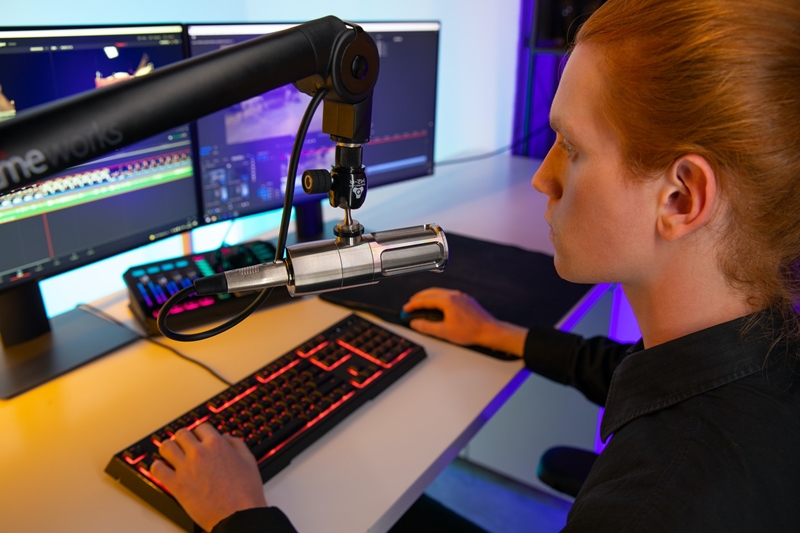 6. Create A Consistent Schedule
You must have a consistent schedule if you want to gain more viewers on Twitch and remain recognized.
So create a schedule of your live streaming and paste it onto your profile page.
This way, viewers know when to stop by your channel to watch your stream.
It will also help them plan and adjust their respective schedules and give room for your live streaming.
7. Find The Best Time To Stream On Twitch
While setting your schedule, don't just pick random dates and times; analyze when your target audience is online to join your twitch stream.
Avoid times that are packed with other streamers.
It will only reduce your chances of getting noticed, especially if those other broadcasters have more followers than you.
Hence target periods that have more viewers and fewer broadcasters. 
8. Use An Attractive Stream Title
This is another crucial point to note. If you want to increase your chances of gaining more viewers on Twitch, use a catchy stream title.
There are testimonies of other streamers who gained more viewers just by using an enticing stream title, so why not try the same?
People like humor, so you can make your title a funny phrase.
If it makes them laugh, there's a tendency they'll stick around on your channel.
So avoid plain and boring words, and go for captivating ones.
9. Map Out Your Content Structure
It's usually a good idea to plan your content, so your potential viewers know what to expect.
For example, you can use keywords like "IRL" or "MOBA" to help twitch users locate you based on their interests. 
You can also make it easier for viewers to locate you by utilizing the correct categories and tags.
However, if you alter the subject while live streaming, remember to rename your tags so you will match the viewer's expectations and gain more twitch viewers.
For your content to be seen, it must be organized appropriately.
10. Set Realistic Goals
Setting goals for your twitch channel is a brilliant idea.
It will enable you to monitor your progress and let you know if you're falling behind in terms of twitch followers and need to put in more effort.
However, there is no point in going overboard with your goals.
For instance, new streamers trying to get 20,000 new viewers per week might be unattainable.
Instead, you can set smaller goals that are easier and more realistic to achieve.
You can even make it more fun by engaging your followers on twitch and rewarding them for assisting you in reaching certain milestones.
11. Dare To Be Different 
There are tens of thousands of twitch streamers that presumably provide content similar to yours.
However, just live streaming the usual way will not get you more followers than those other twitch streamers.
To have the edge over other professional streamers, you must do something unique to get noticed.
It could be how you talk or interact or how good you are at playing video games, but you have to stand out from the crowd, so you'll be the preferred streamer.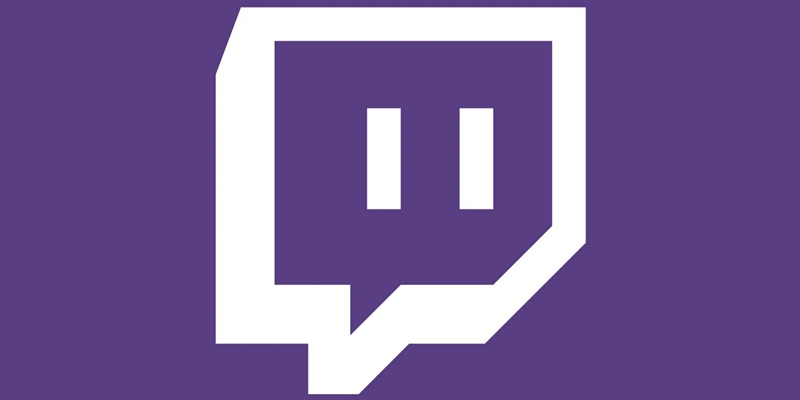 12. Review Your Previous Streams
Something is definitely wrong if your Twitch stream is not drawing in more than three viewers.
A helpful suggestion is to look back at your past streams.
Even better, you can stand in the place of a viewer and thoroughly check for any faults, video glitches, sound issues, design overlays, or streamer misconduct.
Reviewing past streams can give you a  better understanding of how you are performing and where you can improve.
You can also solicit other viewers' feedback and incorporate it into your twitch stream to gain followers.
Since no one is an island of knowledge, trying to get better and seeking help from other viewers is absolutely okay.
As your live streams improve, you'll get more followers on twitch because people prefer to watch quality content.
13. Stream Games With More Viewers And Fewer Channels
When searching for streaming games, picking games with more viewers and few streamers is preferable.
If there are hundreds of other streamers for a game, then there's a possibility of you getting only a few viewers.
However, there's a likelihood that you'll rank higher if you stream games with smaller streamers.
Most viewers will be inclined to click on your stream if they search via that game and find your channel.
Using the Twitch Strike tool, you can also search for games with a small number of live channels but more viewers.
Additionally, Twitch Strike can precisely pinpoint the best time to start streaming a particular game.
It's a valuable tool for selecting the appropriate video game to play at the right moment. 
By doing this, you can have less competition and greater exposure on the Twitch platform.
14. Play Games You Enjoy The Most
Streaming is meant to be fun for viewers. Likewise, the streamers should also enjoy the activity.
If you will be streaming for several hours on multiple days a week, then you need to enjoy the game you play.
People are more likely to join your stream when you are enthusiastic and excited about the game you are playing.
You'd be shocked that your viewers can tell if you quickly become tired of a game.
It would help if you had all the good vibes you can dish out when streaming, so be sure to enjoy the games you play.
15. Raid Another Person's Channel
A quick strategy to promote your live stream is to raid the channel of another streamer.
The streamer of the channel you are raiding will be alerted when you do so, and they'll typically give you a shout-out. 
If you are just starting your streaming business, getting your name mentioned on another channel might not be so significant.
Still, it can be the step that will eventually bring in new viewers and more twitch followers on your channel.
16. Get Hosted By Another Streamer
Usually, streamers who enjoy your content or are friends with you are most likely to place you on their host list.
This is an excellent technique to help you get noticed on Twitch because when other channels host you, you will be shown on their channel while offline.
This way, anyone who comes to their channel will see your content as long as they're not streaming.
17. Stream For At Least Four Hours
If you study popular streamers on Twitch correctly, you'll notice that they stream every day for about five to ten hours.
That means streaming for several hours is instrumental to your growth as a streamer.
No substantial amount of people will notice your channel if you stream for only a few hours a day.
You must set aside at least four hours daily to broadcast online.
Streaming for extended hours will also help you rank higher in Twitch search results.
Only then will your chances of getting noticed increase, and you'll ultimately get more viewers.
18. Organize Giveaways 
Hosting giveaways on your channel can be tricky because most times, viewers only hang around during the giveaway but vanish the minute it is over.
Nonetheless, it is an excellent way to attract viewers but not adequate in retaining them.
In addition, organizing Twitch giveaways can be pretty expensive, and not everyone can afford that.
However, if you can afford it, take advantage of giveaways to gain viewers into your stream, but make sure to set it up in a way that helps build your community.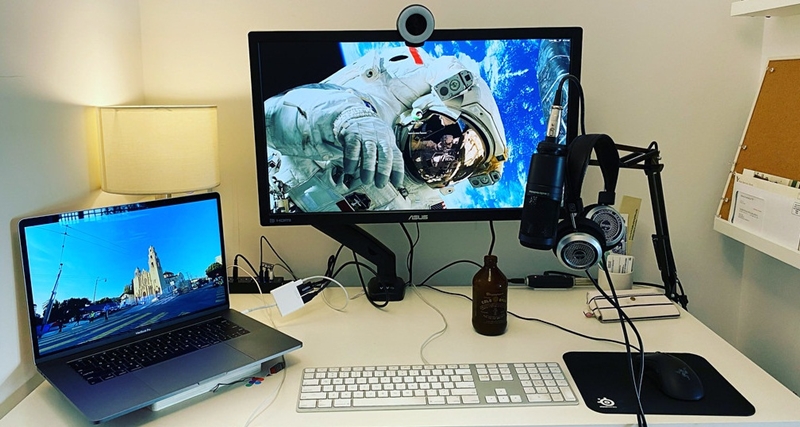 19. Make Friends In Other Streaming Communities
In the world of streaming, networking is very crucial.
No one can build a massive audience without the help of others.
Therefore, making friends with other streamers will do you great.
You can take out time to visit other streams, chat with people and get familiar with them.
However, it is advisable to target small streaming communities as your chances of getting noticed there are higher than in larger communities.
Furthermore, when joining other streams, try as much as possible not to make it all about yourself, but focus on supporting the other streamers.
20. Have Your Current Viewers Invite Others
You can never tell, but asking your present viewers to invite a few friends to your twitch streams might be the key to getting new viewers on your channel.
If they enjoy your content, they will convince their friends to watch with them.
And even if they don't invite anyone to your next stream, there's never any harm in asking in the first place.
The littlest publicity can go a long way in helping you gain followers on twitch, so don't hesitate to give it a shot.
21. Find Communities In Discord That Let You Promote Your Channel
Being part of a discord channel is a great way to help you network, especially if you are a newbie in streaming.
Joining another person's discord channel will probably help you get noticed more than creating your discord.
You just have to be sure promoting your channel is permitted in their discord. 
22. Post About Your Live Streams On Social Media
It might not seem like a big deal, but posting when you are going live on your social media accounts is important.
It is a cheat code that even top streamers use, and it works fine for them; if not, they'll not be at the top.
So even if you don't have up to 20 followers and consider posting irrelevant, you still need to do it.
It is just another means of creating awareness for your stream.
23. Do A Test Stream Before Going Live To Test The Quality
It is always ideal to do a test stream before actually going live.
It helps save the stress of ending a live stream midway due to technical issues.
Or worse still, losing viewers because of poor quality streams.
Although there are times when technical issues can't be overhauled, having an option that can help minimize any problem to the barest minimum is worth trying.
A test stream will help you check if the sound is good, the connection is stable, and the video quality looks great.
24. Use A Chatbot
A chatbot offers numerous advantages.
First, a chatbot can assist in managing your chatroom and providing answers to your audience's questions.
Perhaps you are too engrossed in a game to notice someone entering your stream. Your chatbot can send out crucial information about your broadcast and assist in addressing any frequently asked questions.
Another benefit of a chatbot is that it counts as a viewer in your stream.
That means the days of having zero viewers in your live streams are over.
However, Twitch has detected that many streamers use view bots and follow bots to increase their viewership, so those bots have been banned.
You'll be severely sanctioned if you're caught using them, so avoid them at all costs.
25. Invite People You Play Games With To Watch
Aside from inviting your friends, families, and viewers' buddies, another set of people you can ask to watch your stream are those you play games with.
The fact that you play some games together means you are like-minded people, so they might be interested in your content.
And if otherwise, you have nothing to lose by asking.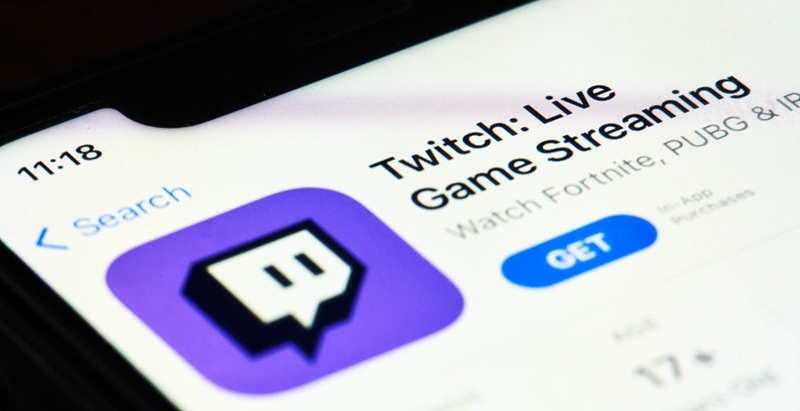 26. Don't Stream Saturated Games
Since you can stream any game of your choice, it is advisable to avoid oversaturated games.
A saturated game has hundreds of other channels streaming it, so broadcasting such games will not help grow your Twitch channel because you will have to compete seriously for viewers' attention.
Furthermore, being strategic when selecting a video game to stream is helpful in attracting viewers. For example, playing an old or unpopular game will likely result in no one watching, so avoid them.
27. Promote On Social Media
You can promote your Twitch channel through social media platforms like Twitter.
It is an effective tool to raise awareness for your live streams across different countries.
In addition, you can share your thoughts and interests on streaming while connecting with other streamers.
Nonetheless, posting other content like informational or funny facts is always good to strike a balance and not bore people.
28. Offer Help On Reddit
A lot of people go on Reddit asking a lot of questions. You can be a knight in shining armor by sufficiently providing answers to their questions. While doing so, you can post links or an invite to your live streaming.
They'll most likely answer you since you assisted them in resolving their problem.
It's a simple trick that works; you should try it out!
Besides, there's nothing to lose if they refuse to honor your invitation. After all, you're simply helping humanity.
Conclusion
It takes a lot of time and effort to grow or thrive on a well-known network like Twitch when thousands of other streamers do what you do. To reach the top and be ahead of other channels, you must consistently strive.
However, diligently following the tips mentioned earlier will help increase your chances of succeeding on the platform. Just pick the options that suit you and follow through with them, and you're on your way to gaining worldwide recognition on Twitch.
FAQs
Can joining a twitch team increase my chances of getting more followers?
When a group of streamers come together to watch each other's streams, raid each other, and play video games together, then best believe that team will not only grow your followers but also expand your community as a whole.
We recommend that you join a twitch team provided that it is done correctly and actively supports everyone on the team.
Will starting a YouTube channel help me gain more followers?
Definitely! YouTube is a great channel to advertise your twitch streams. As long as your YouTube videos relate to your stream, then you'll have a higher chance of getting more followers on twitch.
You can write guidelines for the video game that you enjoy playing.
Additionally, be sure to include a link to your Twitch channel on YouTube as well as a note stating that you stream often.
Why Twitch and not other streaming platforms?
Twitch is the largest recognized online streaming channel that greatly benefits both viewers and streamers.
It enables streamers to earn substantial sums of money by signing up as a twitch affiliate, from the adverts that play during their streams, through viewer subscriptions, or from promoting their online stores while doing live streaming.
Viewers can also access their preferred streamers without stress because all content is carefully categorized on Twitch.