Once you decide you want to start streaming on Twitch, the first logical question that should arise is "What game should I stream?"
Sure, to some this might sound like a no-brainer – just stream whatever you normally play – but you actually have to invest some time and thought into what video game to stream if you want to be successful. Big games that have a lot of viewership have a lot of streamers, smaller games with less people streaming have small viewership, and so on.
---
For New Streamers
Old School RuneScape
Dota 2
STAR WARS: The Old Republic
GWENT: The Witcher Card Game
Hearthstone
Animal Crossing
Stardew Valley
PUBG
StarCraft II
Outward
For Experienced Streamers
League of Legends
Overwatch 2
Fortnite
World of Warcraft
Grand Theft Auto V
VALORANT
Counter-Strike: Global Offensive
Minecraft
Call of Duty: Warzone
Apex Legends
---
Today, I offer you a list of best games to stream, so try them out, find your style, and then start attracting new audience with your prime content!
Best Games to Stream on Twitch
Besides the ever-present question of competition when choosing what games to stream, you also have to keep in mind that quite a few games go out of trend, and you always want to offer your viewers relevant new content.
Now, let's take a look at the best games for your next Twitch stream!
For the best gaming deals, visit Humble Bundle!
10 Best Games for New Streamers
First, let's take a look at some video games you can stream if you're a new streamer looking to start your career and attract more viewers to your channel.
Some of these titles are indeed big but they either didn't manage to stand the test of time or they are so big that new content is always welcome. Let's find out.
1. Old School RuneScape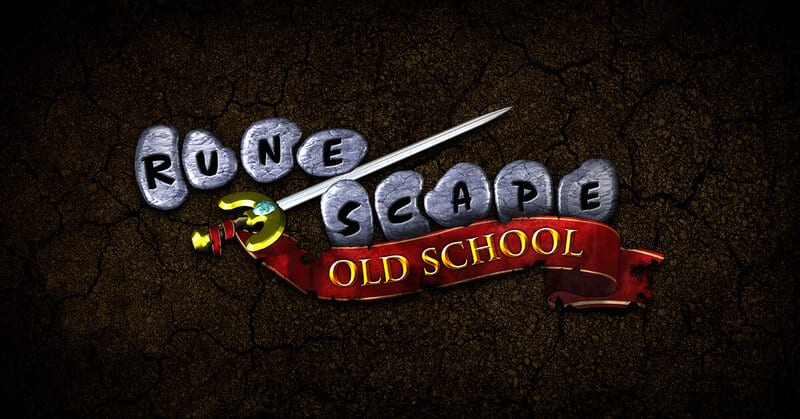 Before World of Warcraft even became a thing, there was another very popular MMORPG, which was put to the sides after the release of WoW.
However, it is still very popular among the older players of which not many are streaming, but it helps that quite a good deal come to watch streams of old-school RuneScape simply because of nostalgia.
Which essentially makes RuneScape a very good game for new streamers and content creators, so you should try to turn the tide in your favor.
The community might not be too large, but you can build a very loyal viewership, and over time, grow your channel quite a bit.

According to SullyGnome, in the last 30 days only 39 channels streamed this game, but it has 507.980 hours of watch time with only 28.210 of broadcasting time.
2. Dota 2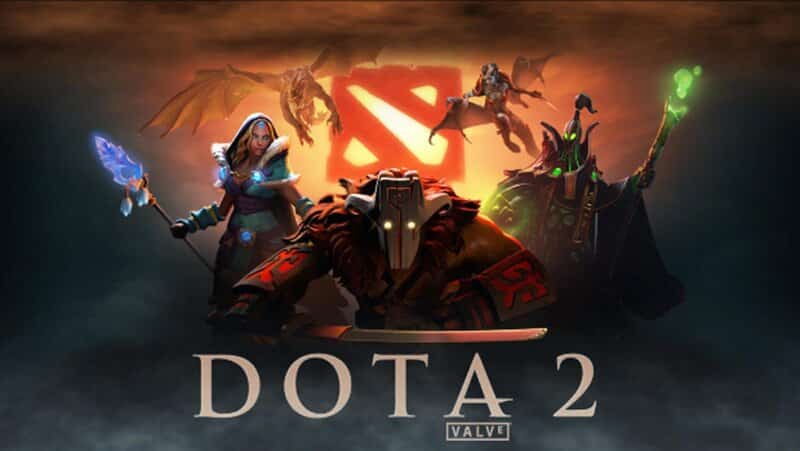 If League of Legends is not your thing, and you prefer the old DotA, then you should start with Dota 2, a stand-alone sequel of the old Warcraft 3 mod with awesome graphics, dangerous creatures and epic music.
The number of channels streaming in the last 30 days is 879 and the 633.254 hours of live streaming time. Quite a lot!
But if we take a look at those astounding 81.864.640 hours of watch time, well! There's really more than enough room for you to get your piece of pie too!


This doesn't just come from the nostalgic feeling a lot of players have. Another thing that makes Dota 2 popular is the competitive nature of the game.
There are a lot of tournaments each year, with considerable rewards, that often go up to 1 million US dollars. For example, this year's prize pool for TI was $14 million, while in 2021 that sum went over $40 million! This is, undoubtedly, one of the biggest games in esports field.
No wonder so many Twitch streamers want to be a part of this hyper popular game's community!
3. STAR WARS: The Old Republic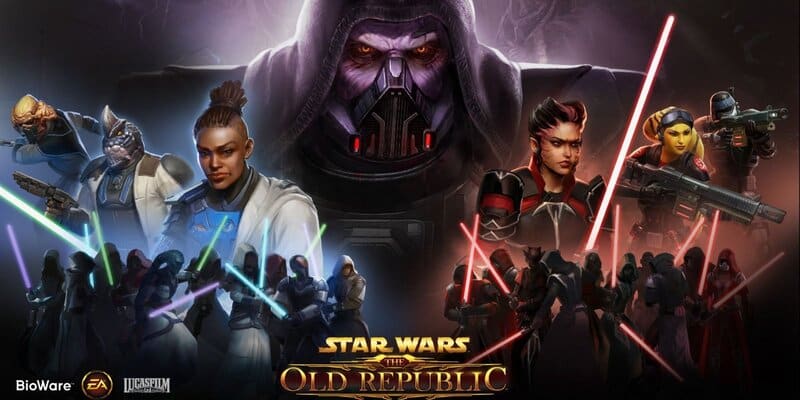 If you like MMORPGs, but fantasy is really not your style, perhaps you would like one of the rare Sci-Fi MMOs on the market.
Released back in 2012, The Old Republic was supposed to be that one game that will end the reign of WoW.
The game features an extremely good voice-acted story, a decent end-game PvE content, as well as well-made, but not so popular PvP.
However, what makes it one of the fun games to stream is a very welcoming streaming community. There aren't too many Twitch channels broadcasting this game, which is perfect for new streamers.


As a matter of fact, in the last 30 days, there were only 17 channel streaming this great game with 93.440 hours of watch time. Also, the max number of viewers in on the rise, and in the last 30 days that number was 713 on average.
4. GWENT: The Witcher Card Game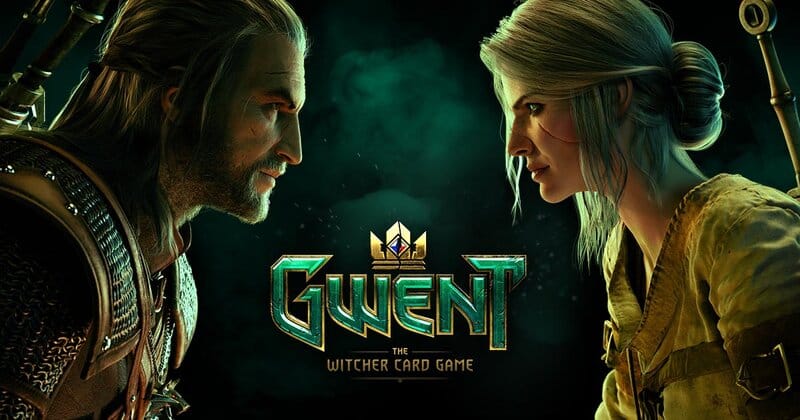 Ever since it was first introduced in The Witcher 3, Gwent has become one of the most loved card games on the market.
A lot of people accepted the news that Gwent is getting the standalone game with a warm welcome. Because of that, it's not a surprise this card game is becoming so popular amongst streamers too.
The most probable reason for this is the introduction of competitive Gwent tournaments, with live rewards and professional teams.


Only in the last 30 days, this Witcher card game had 514.049 hours of watch time and only 11 Twitch streamers.
5. Hearthstone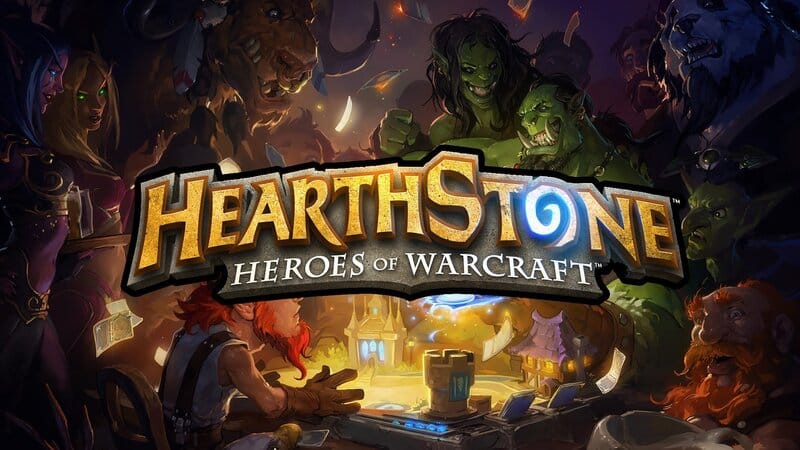 Hearthstone is another very popular card game originally released under the name "Heroes of Warcraft" and set in the world of Warcraft. Its gameplay is completely different from a Gwent match of cards though, but interesting in its own way.
This great game also features interesting competitions, with nice rewards. Apart from that, it often allows players and viewers to get special items in other Blizzard games.


As for the number of viewers, Hearthstone currently has 18.030 viewers per month and only 140 channels, which is not bad for a streaming beginner.
6. Animal Crossing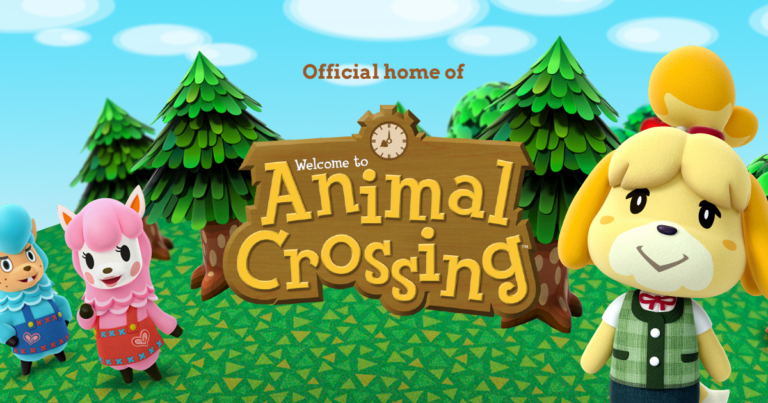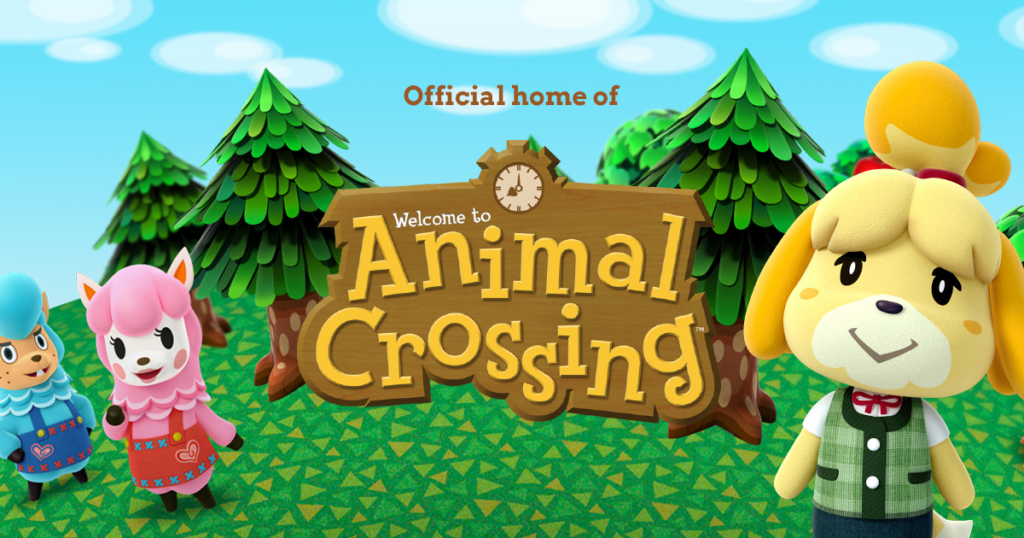 If you are completely new on Twitch, we've already mentioned that it would be better to stream smaller games.
Animal Crossing, the social simulation game with anthropomorphic animals published by Nintendo in 2001 is one of those games that everyone was talking about some years ago, but that isn't as popular anymore.
However, this sweet little game is still somewhat in demand, which becomes clear when we take a look at the image below.


According to SullyGnome, in the last 30 days, Animal Crossing had 7.273 hours of watch time, 3000 max viewers, and only 1 channel streaming it!
And you don't even need to be a pro player with a mad PC setup and all that, you can stream Animal Crossing with your Nintendo Switch.
7. Stardew Valley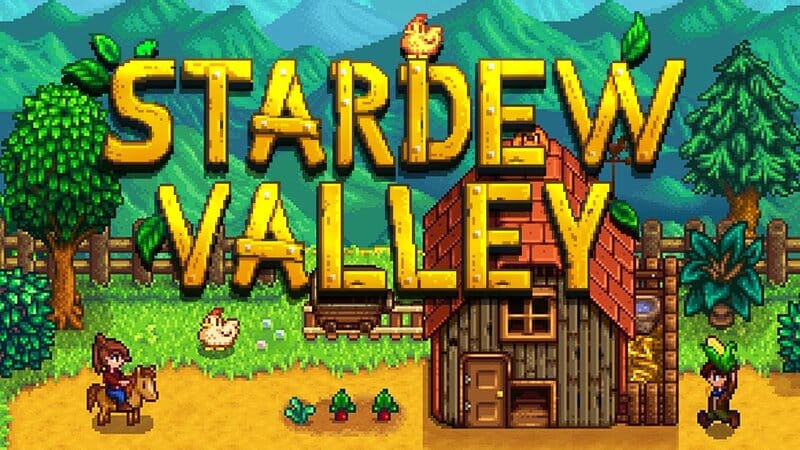 If you are more of a person who likes to sit back and enjoy relaxing games for entertainment, then I have a perfect game for your stream.
Stardew Valley is one of the best pixel-art games from the last several years. It's a game where you can farm, make food, drink, be a trader, adventurer, or anything you want. All for the purpose of re-building your farm and property.
The game has much to offer, so there is a decent player base, and people like to watch the gameplay overall.


With only 112 channels streaming Stardew Valley in the last 30 days, and 826.507 hours of watch time, this game is a perfect match for new streamers.
8. PLAYERUNKNOWN'S BATTLEGROUNDS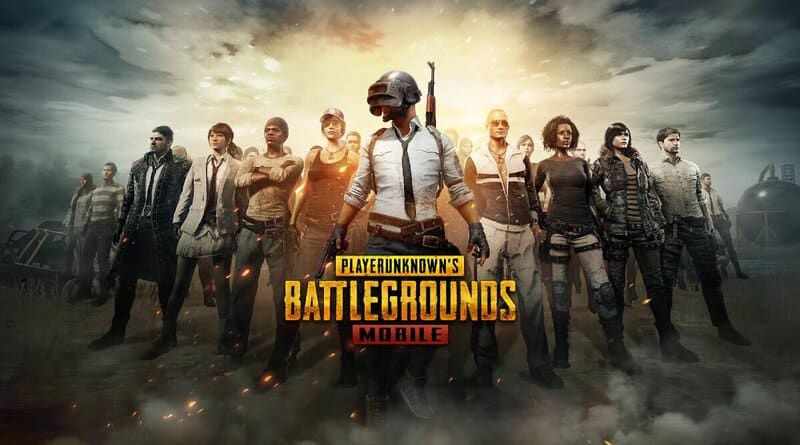 If you are not a person who likes casual and relaxing games and prefers shooting, explosions, and survival mode, then this game is for you.
With a viewer count of over 15,000 and about 906 Twitch channels, PUBG is quite a good choice for newer streamers.
It's typical FPS with a pretty interesting weapon design feature, allowing you to customize the weapon you are using.
What makes things even better is the fact that the game can be played on mobile devices, thus attracting more viewers.
9. StarCraft II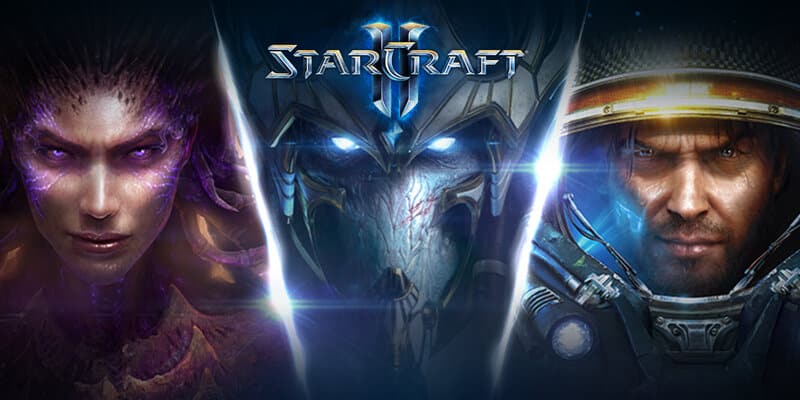 As a sequel to one of the most popular real-time strategy games, StarCraft II has become and still is the most popular RTS in the Asian continent.
It has to thank its predecessor for some of the fame, but it is a good game on its own as well. The reason for its massive popularity is the always-present competitive nature of the game.
There are world-wide events organized across the globe. All this attracts a decent number of viewers if you stream on Twitch.


If you look at the statistics from the last 30 days, you'll see that the number of channels streaming StarCraft II is going down and is now at 48, while the number of viewers and watch time is going up. The loyal fanbase has spent 2.563.335 hours watching StarCraft II.
What better time to start streaming is than now?
10. Outward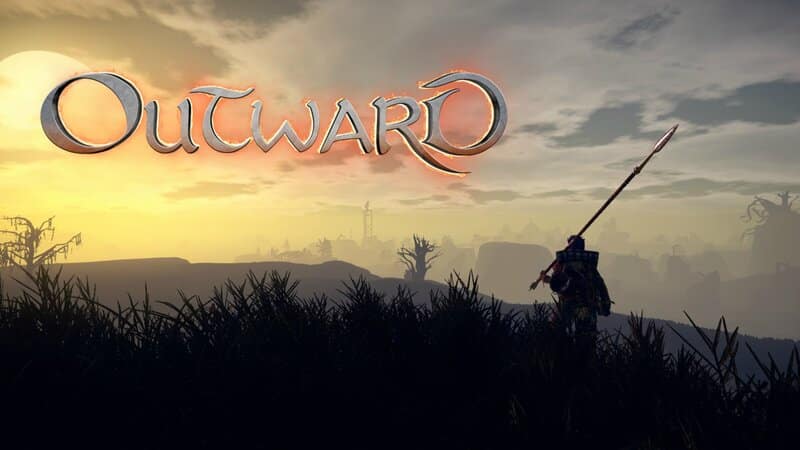 The last game I'll offer as a good game to stream on Twitch if you are fairly new to streaming is Outward.
Outward is another RPG, with an interesting, but a bit weird setting. It has magic, funny musketeer armors, medieval weapons, great title and even greater entertainment value.
Overall, Outward is a pretty good role-playing game, with plenty of content and a vast world for you to explore.
When it comes to streaming on Twitch games like this are a very good choice for new streamers because there aren't many channels streaming it, while the number of viewers is fairly decent.

Only 3 channels streaming Outward in the last 30 days, but with 10.125 hours of watch time, according to SullyGnome.
10 Best Games for Experienced Streamers
Now's the time to offer best games for those a bit more experienced in the world of streaming.
No matter your play style, there's something for everyone!
1. League of Legends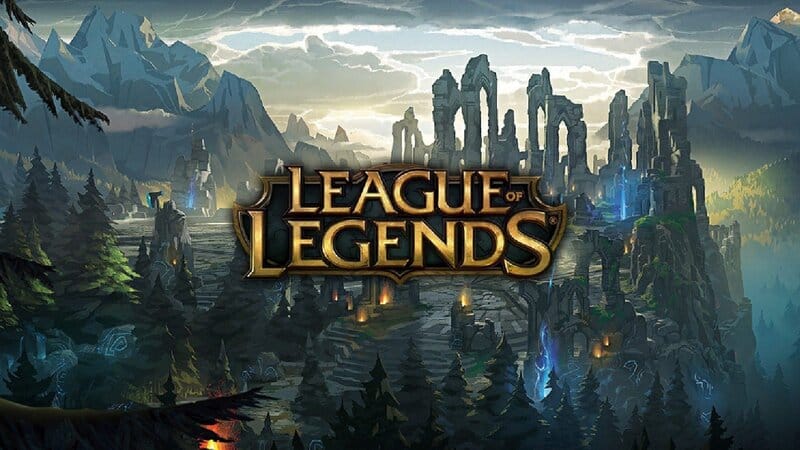 As one of the most streamed games and popular competitive MOBA, League of Legends was the first major contestant to the already insanely popular DotA.
Over the years, it's established its own community and huge player base, with people from all over the globe, making it one of the best games to stream, but also, a highly competitive one!


Just look at these numbers! 147.898.934 hours of watch time in the last 30 days! Now this game has to give some serious entertainment value!
It is completely free to play MOBA, where you can choose between a decent number of heroes, or as they call them, champions all with their own unique abilities. The goal of the game is to push your way into the enemy base and destroy their keep.
With the recent rise in popularity of esports, League of Legends has found its place amongst the most streamed games on Twitch.
2. Overwatch 2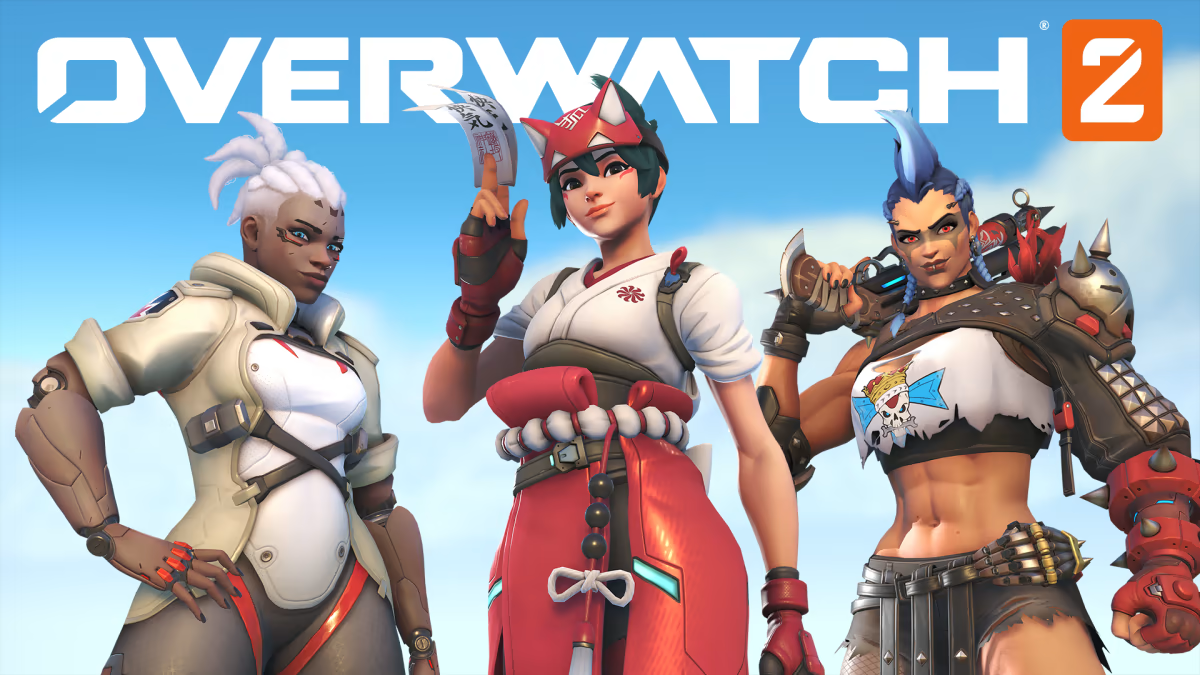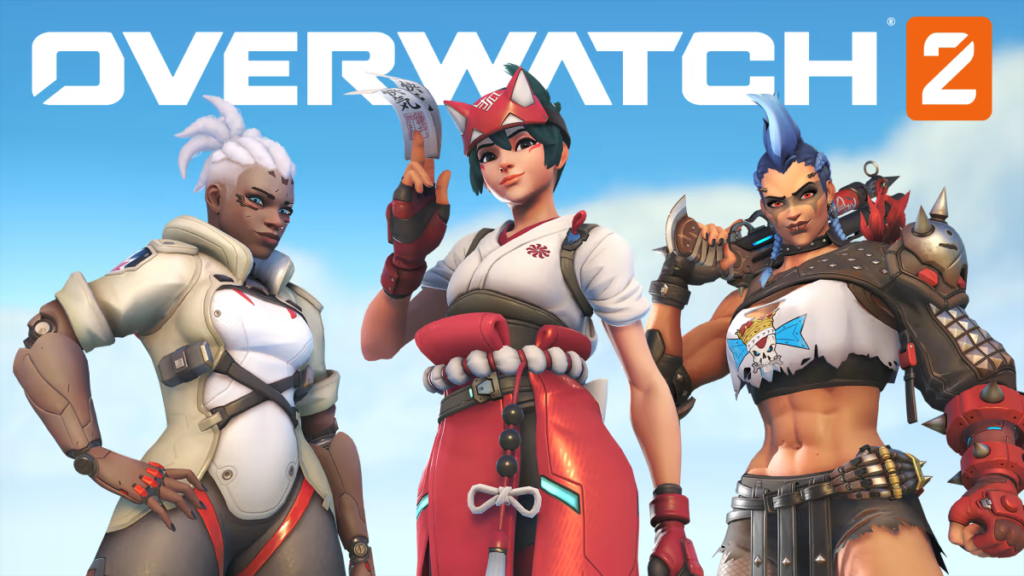 Overwatch 2 is a new release from Blizzard Entertainment, released only a month ago, on the 4th of October, and it's already a favorite!
If you're an established streamer, you can enjoy this new first-person shooter game and have immense fun with other players and other streamers, but if you're new to streaming, I don't recommend trying this as your main game.


Ovrwatch 2 already has almost 6000 channels streaming it and unbelievable 141.212.159 hours of watch time!
Now, a lot of players are a bit disappointed due to some bugs in the game, but what game was perfect from the moment it was released?! Blizzard is surely working towards fixing all the bugs.
However, even those bugs are not enough to stop the horde of loyal fans from enjoying this most popular game in this year.
3. Fortnite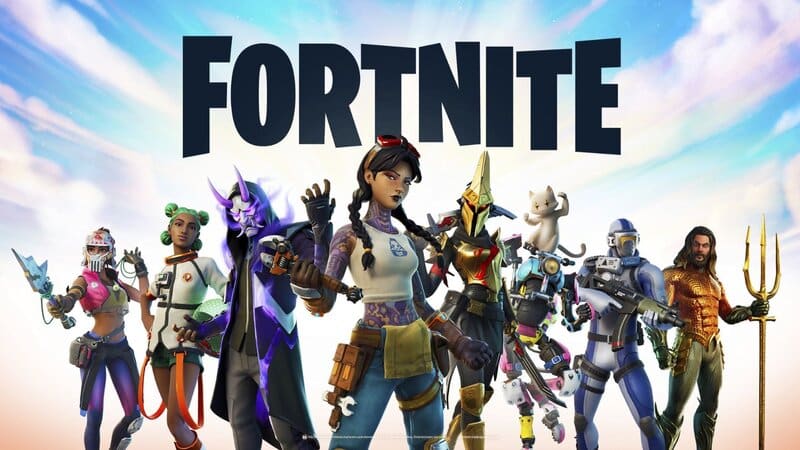 Right now, one of the best games to stream is Fortnite. It's a completely free multiplayer game, where you can have fun with your friends in the battle royale game genre.
It first became popular amongst the younger population, but nowadays, you can see people of all ages playing the game.
Fortnite is available to play across multiple platforms, including PC, Play Station 4, Xbox One, Nintendo Switch, Android, and devices with the iOS operating system.
Of course, as in most other free-to-play games, you can buy a lot of cosmetic items in the game store, in form of the paid packages.

Maybe not the strongest in the last 30 days, but still considerable number of channels streaming – 4055 and hours watched – 28.470.639.
4. World of Warcraft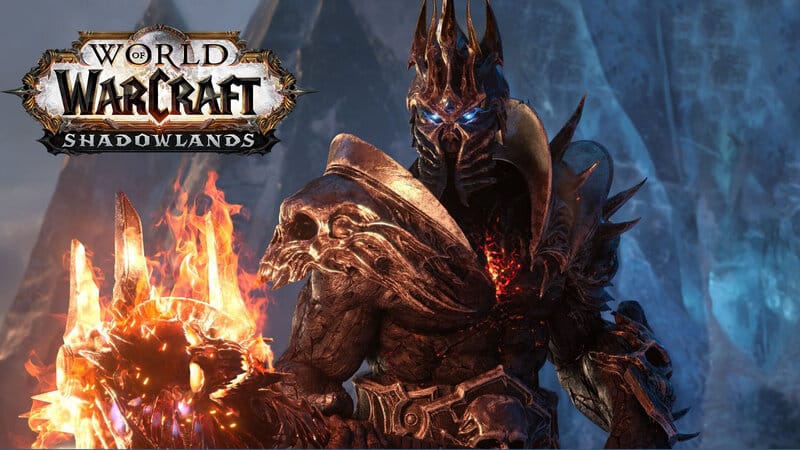 Released back in 2004, World of Warcraft is, by far, the most popular massively multiplayer online role-playing virtual world game, or in short MMORPG.
For more than 16 years, not one game has been able to compete with it and its loyal fanbase. It wasn't always in such a good shape, but since the release of its newest expansion, its numbers on Twitch grew up.
This is definitely one of the best games to stream if you want to be a professional streamer. Popular streamers, such as Asmongold, have thousands of viewers per stream, earning them quite a bit of money.
However, it is quite hard to fight off the competition, since there are a lot of streamers playing this game to get their viewers entertained.


30 million 522 thousand watch hours and counting are a testament to what a great title this is and has been, from the moment of its initial release.
You can find streams related to almost anything in the game. From casual gameplay and guides to PvE and PvP content. Because of it, it is one of the most watched games.
5. Grand Theft Auto V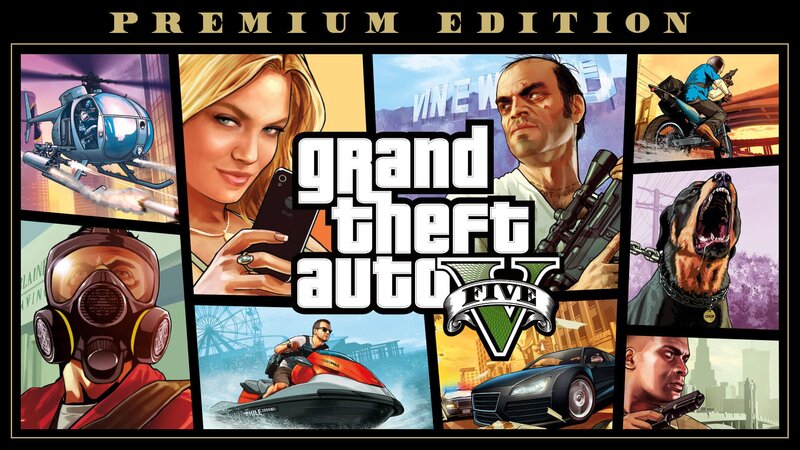 Grand Theft Auto games have always been popular. However, with the latest installment, and the introduction of a pretty good multiplayer, GTA V managed to get extreme popularity and become one of the best games to stream.
With the complex in-game economy, stock market manipulation, and various things to do in Grand Theft Auto, it is no surprise a lot of players stream it for their viewers.
Apart from that, you can see a number of people simply streaming campaign, which is quite interesting on its own.


Strong numbers speak the truth – 2521 channels streaming GTA V and almost 95 million of watch time show what a great game this is.
6. VALORANT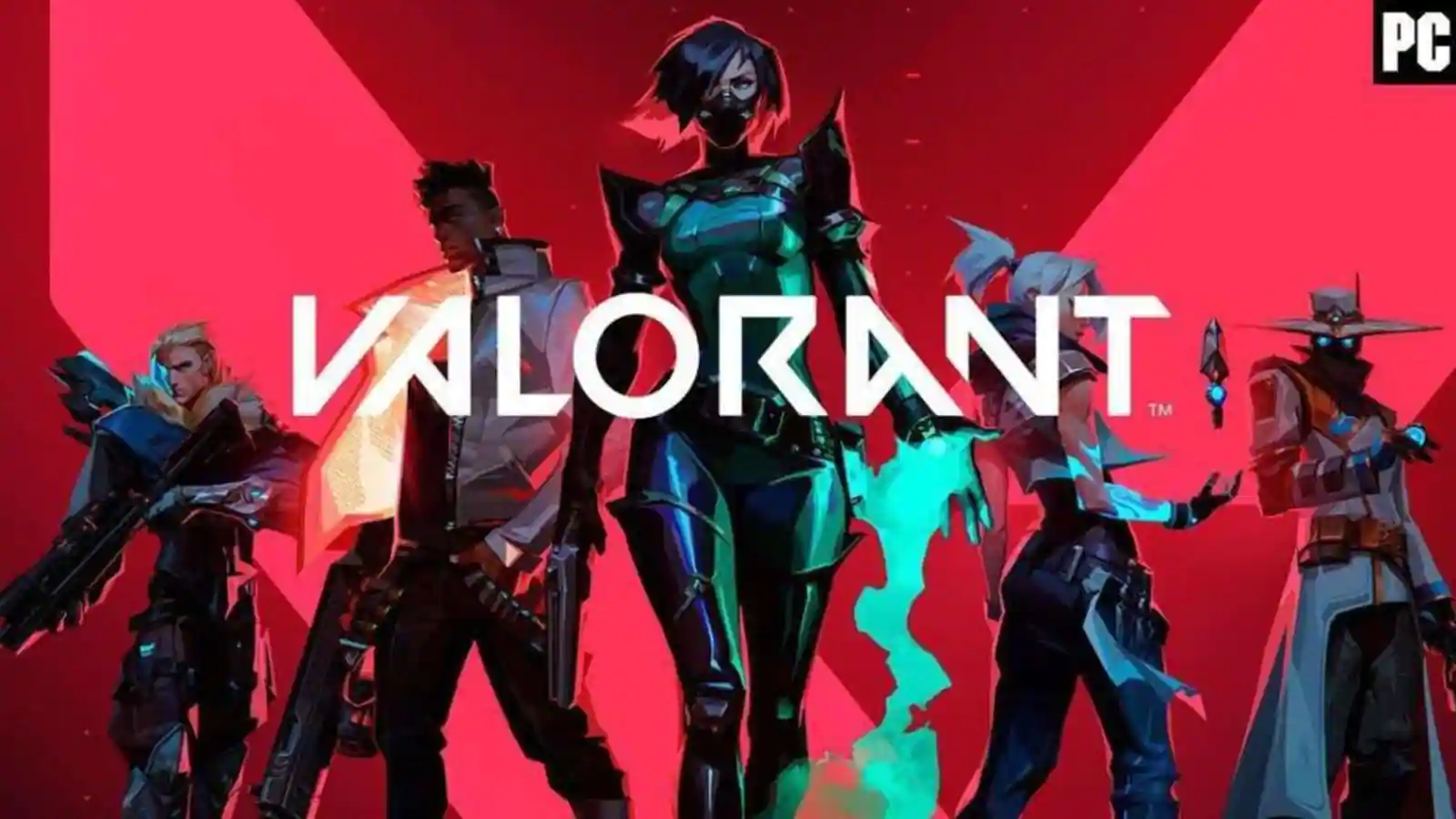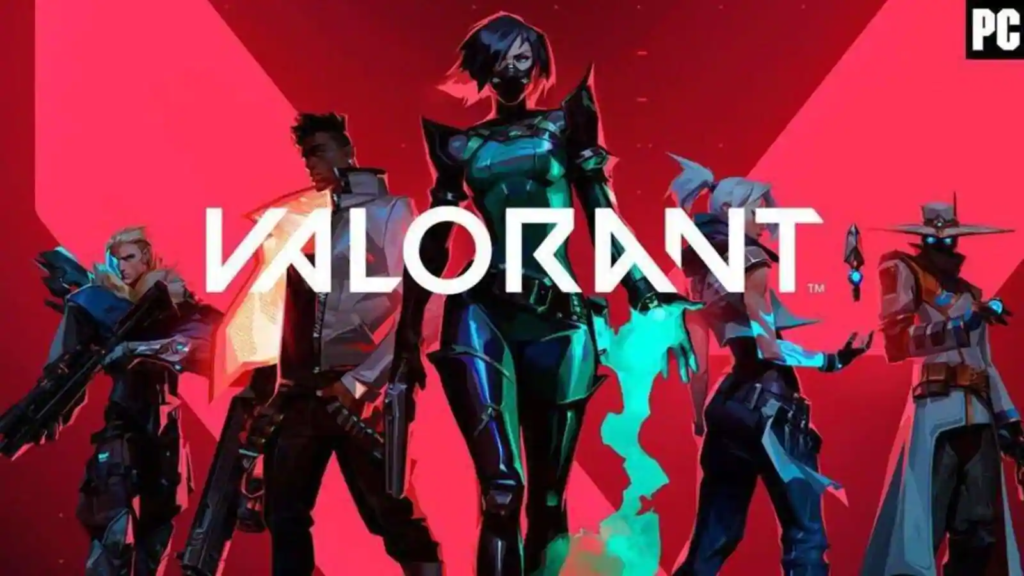 One more free to play first-person shooter game – VALORANT, invites you to explore and develop your tactics skills in 5v5 matches with other players.
The thing that stands out the most is the graphics and I couldn't have wished for a better battle stage than the whole world offered in VALORANT.


A bit over 2 years since its release, and VALORANT is still standing strong with almost 4500 channelst streaming this month and over 65 million hours of watch time.
7. Counter-Strike: Global Offensive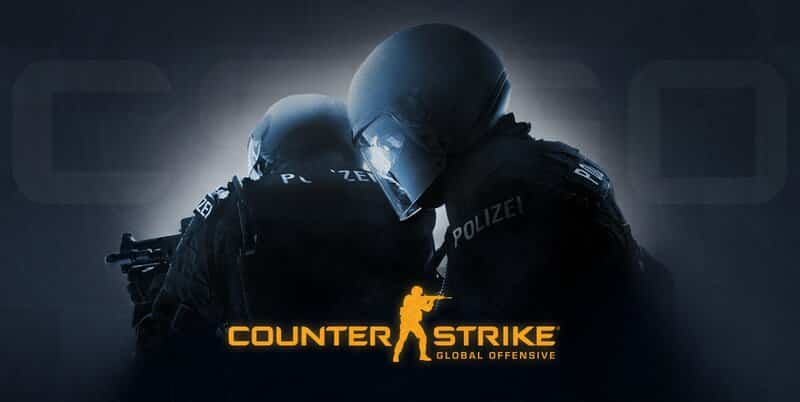 Even though it's been a while since its release, Counter-Strike: Global Offensive, or in short CS: GO, is still one of the most popular games.
And popular games are not just popular for playing these days, but also for streaming. A lot of people tend to get nostalgic and enjoy good Counter-Strike rounds.
Furthermore, Counter-Strike is quite competitive. There are regular tournaments, which attract a lot of viewers on Twitch.


Global Offensive has had almost 80.000 viewers in the last 30 days on a bit more than 1000 Twitch channels.
Also whenever there is any tournament, this game can easily become one of the top games on Twitch.
8. Minecraft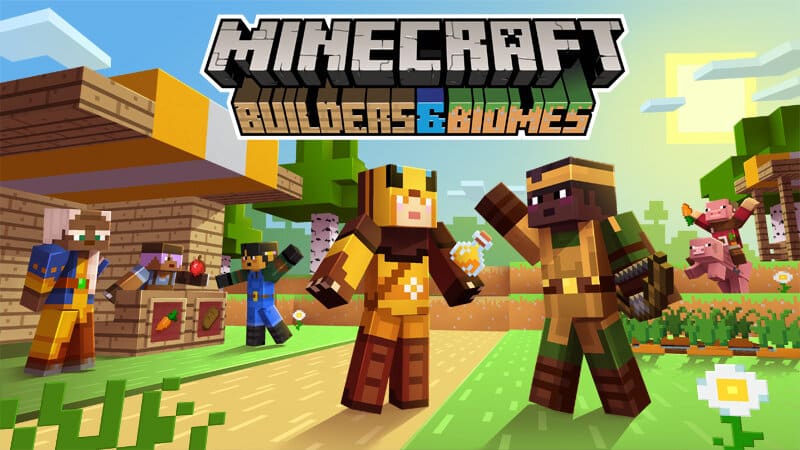 Even after all these years, Minecraft has managed to keep its popularity, especially with the newest edition of the game. It is not just one of the top streamed games, it is one of the best games of all times according to the numbers.


Over 40 million hours of watch time speak for themself.
In Minecraft, you can do anything you want. Throughout the years, people have been working together and made wonderful things and buildings across many servers.
The game is popular amongst people of all ages, from young gamers to already grown men and women. Its simple, and yet, quite polished gameplay attract a lot of people.
It's also quite popular and trending on YouTube.
9. Call of Duty: Warzone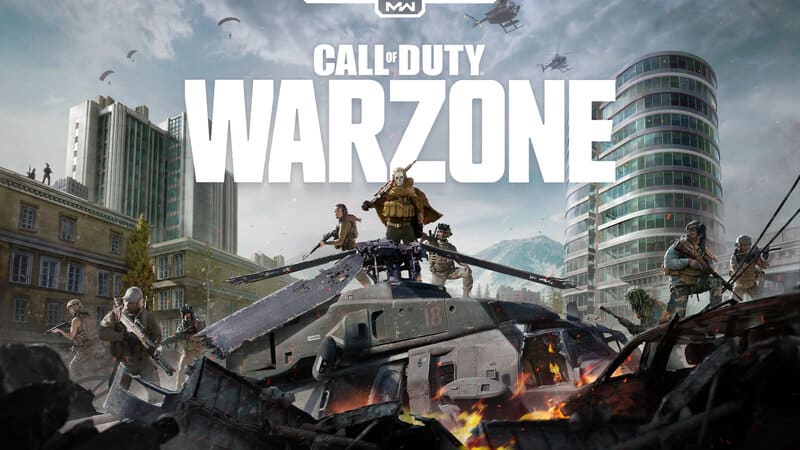 After some decline in popularity of Call of Duty games, especially considering the campaign aspect, developers decided to change the approach a bit.
Call of Duty: Warzone is another battle royale first-person shooter available on Play Station, Xbox One, and on PC, via Battle.Net client.
It is completely free to play on Play Station and PC, but if you want to play it on Xbox One, you will need to pay to unlock the online features on the platform.


With almost 20 million hours of watch time in the last 30 days, I think I can safely say that CoD is and was one of the most popular games to stream.
10. Apex Legends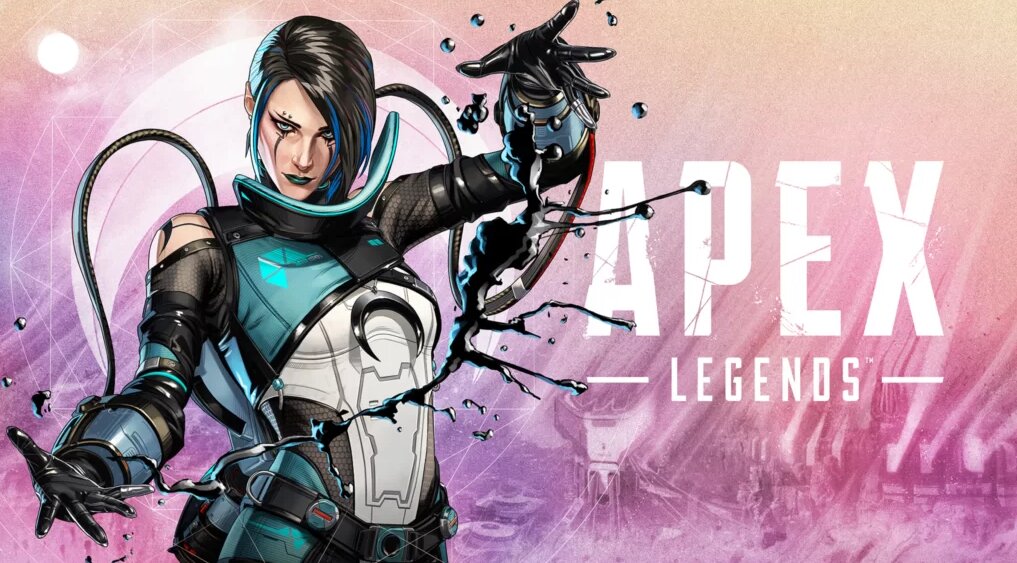 Seems like shooter games and battle royale games are quite popular lately, and so Apex Legends has to be on my list too.
Almost 4 years since its release and Apex Legends is still one of the most watched and most streamed games on Twitch.
I'm not sure if I'm more amazed with the graphics, the heroes or the fan art, but there's surely a reason for this game being so popular since it's initial release in February 2019.


Well over 30 million hours of watch time and over 3000 channels streaming it on Twitch in the last 30 days can't lie!
Conclusion
That was all, folks!
I hope that you managed to find yourself something to try out in this vast array of popular titles.
Can't wait to see you streaming games from the list!