Your gaming equipment is set, you are in your chair, and you got one of the best hardware money can buy. Getting started is a piece of cake at this point- when you figure out how to get more viewers on Twitch.
---
When it comes getting more viewers on Twitch, you need to differentiate yourself from many Twitch streamers. To do so, you need to take care of several key elements:
Pick your niche and what games you'll be streaming,
Get high-quality streaming equipment,
Invest in the Twitch visuals you will be using,
Interact with your viewers and subscribers during streams,
Promote your channel on social networks and gaming forums.
Overall Preparation
Overall preparation represents your equipment, Twitch overlays you choose, Twitch panels, choosing a game to stream, etc. So before starting to stream, take a bit of research.
Interacting With Your Audience
People nowadays like to watch funny and streams where they can learn something new, so keep your audience engaged as much as possible. That way, you will include them in your story and play.
Promoting Your Streams
You need to take time and promote your channel on various social platforms. You can start by creating a YouTube channel and Discord server. You can also run a Twitch giveaway to attract a larger audience.
---
After this short guide, getting Twitch viewers will be a piece of cake, so buckle up and let's see how we can tackle this issue!
What Attracts a Steady Viewer Base?
A seemingly simple question that often gets nailed to the coffin by remarks such as "just be yourself" or "just have fun," it is much more akin to a strategy that underlines the backbone of your streaming career every step of the way. It is why more experienced streamers often employ different methodologies, intending to boost their channel's overall quality whenever they can.
At its core, all of them are interconnected. How you choose to get more Twitch viewers will always be exclusive to only you and your channel. Yet, each strategy's underlying structure does follow a pattern, especially among the big-named streamers such as Ninja.
How to Get Twitch Viewers – Preparation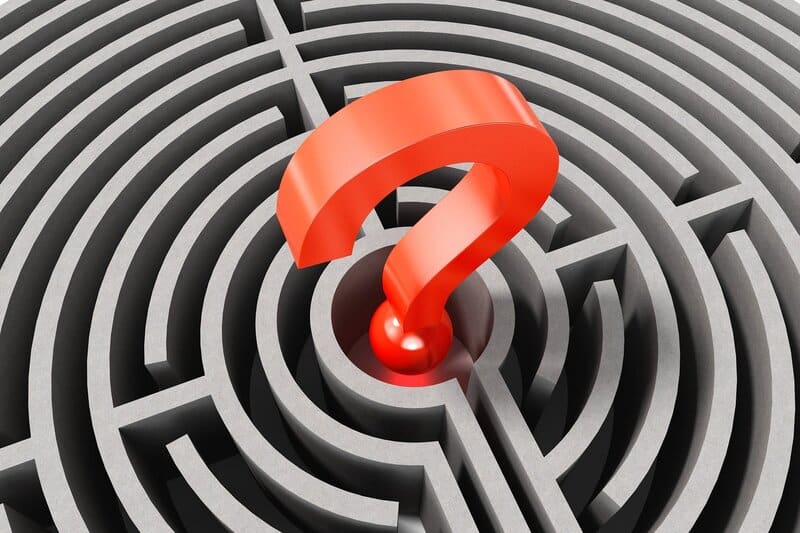 Before we get down to the topic of how to get people to watch your stream, we need to prepare with a good idea in mind of what we are going to produce. This is extremely important if you want to get a headstart. The community will be more inclined to follow you if you deliver enjoyable and fun content for both you, as a streamer, and them, as the audience.
1. Picking a Popular Niche
Picking something popular for a large number of the viewer base is a sure-fire way to get viewers on Twitch from the very start.
While it is true that being original and having fun is the best recipe for success, let's face it- your goal is to have fun and be fun to watch at the same time, so compiling a list of the most popular games and activities is a fail-proof way to put your channel on its way to the top!
For that purpose alone, you can put your trust in twitchstrike.com. This service offers a reliable window into what the community enjoys watching and what is popular among streamers (and what gets played often but does not gather too much attention).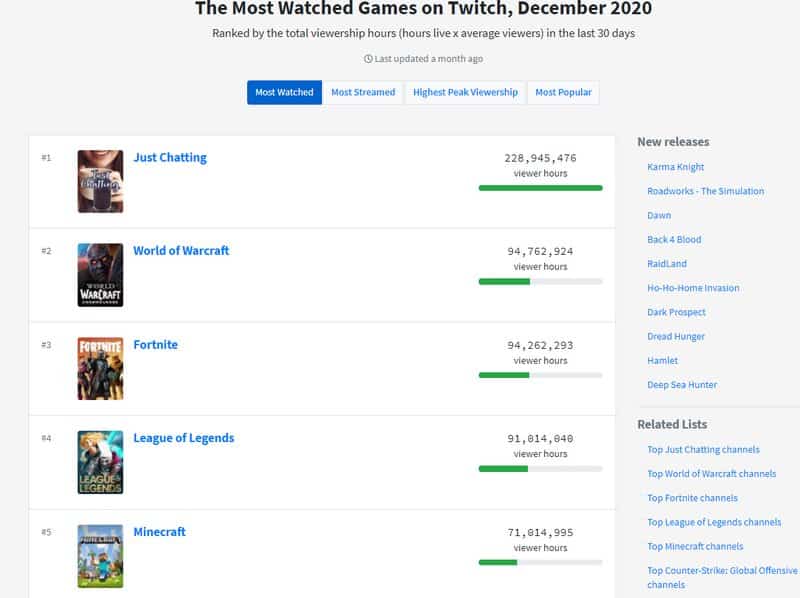 2. Reach Out to Your Friends and Family
Local networking is a pretty big deal when you initially start out as your channel starts out fresh into the world of Twitch, often unknown in the sea of countless other channels that are created on a daily basis.
Share your channel's link with your family and friends, and let them know what you plan to do and how much their contribution is essential to your success. If they can, they should also pass on the information to their acquaintances who might take a liking to your content (if they do, it is likely that they will continue passing it on, making it into a chain reaction that can make a massive wave at the beginning of your streams).
This will allow you to get me Twitch viewers in a short amount of time, thus giving you a much-needed boost.
3. Pick Out Your Desired Audience
When we talk about how to get people to watch your stream, we also have to address what kind of people will want to spend their time on your streams.
This is a tough question as Twitch is a heterogeneous platform in almost all aspects,  from content to content creators. It suits virtually all tastes but not every channel is everyone's cup of tea.
This step is directly related to your desired niche; do you want to attract people who want to pass the time by watching anything they can find as long as it is an entertaining channel,  more specific audience that wants to master how to play a high-skill MOBA game or people who consume very particular types of content that require planning, knowledge, and passion to create.
In the end, it truly depends on you and what method you wish to use to get Twitch viewers but whatever audience you choose to attract, make sure you are consistent with it as that is the best policy for amassing a loyal following.
4. Get High-Quality Streaming Equipment
Can you imagine a highly successful streamer conducting talk shows with bad lighting and a faulty microphone? How about a streamer who plays high-intensity MOBA's with high lag all the time? I can't either.
All the big named streamers know how much of a difference a cheap 10-dollar microphone manufactured at an unknown sweatshop in China or a 70 dollar microphone from a reliable and quality brand can make, so if you cannot afford to buy gear of at least moderate quality, it is a wise decision to create a savings account and accumulate a sizable sum of money for this very purpose.
While audio quality is probably the most critical piece in your arsenal, don't cut back on other items! A well-lit room, an HD webcam, and a solid headset all play a cumulative role in producing high-quality content regardless of the niche, so research and buy equipment that can satisfy an above-average quality of content production.
5. Get Awesome Custom-Made Stream Graphics
The power of aesthetic appeal should never be undermined, especially when dealing with a visual-oriented activity such as streaming. Investing a fair amount of resources into attaining pleasing (but not too distracting) graphics for your unique stream will attract Twitch viewers to your stream a lot faster.
The best part- all you have to do is contact a specialized service that can do all the heavy lifting on their part to deliver you with the best possible look that is to your liking and that can attract new followers with beautifully stylized design patterns.
Here are a couple of trusted websites that can get you started in the right direction;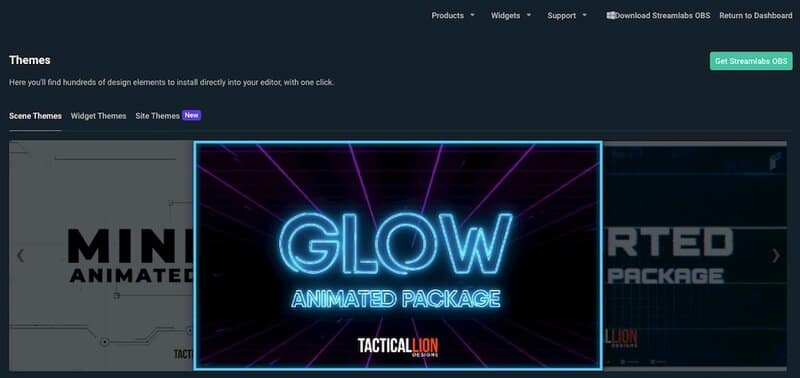 Streamlabs has been around for quite some time, and it keeps improving its services continuously. It offers a considerable selection of features. It provides its users the choice between a paid membership subscription plan (about  $19/month or $149/year) or a free plan.
The free plan gives potential subscribers a taste of the massive gains their streams can get if they decide to upgrade. The most important benefits are as follows:
It gives you a custom website – you get a custom domain and website to do as you please, allowing you a great range of customization options and the essentials for placing yourself as a professional streamer.
Apps – the subscription membership plan equips you with a substantial amount of apps that all serve an essential purpose in providing relevant insight into how your channel's growth is proceeding, as well as the tools that can help it keep growing further.

Themes

– Want to make your channel look flashy and stylish or elegant and subtle?  Maybe both, or something entirely different altogether? Whatever you want, you can rest assured that Streamlabs has you covered every step of the way with thousands of different, custom-made themes that will leave no one indifferent!

Your very own mobile app

– With your private server being hosted on Streamlabs Cloud, you can rest assured that it will be safeguarded and protected. Even if the stream goes offline IRL, your viewer base will remain unaffected.
The service puts much more to the table in terms of gold status features, cloud bot customization, and your very own Merch store! If that already wasn't a dealbreaker, it brings an entire set of options. It features aimed at automating all the tedious tasks of maintaining,  issuing commands during your streams, and compiling the necessary information that shows you how well your stream is performing. If sheer quality and reliability are your goal, Streamlabs hits all the right notes!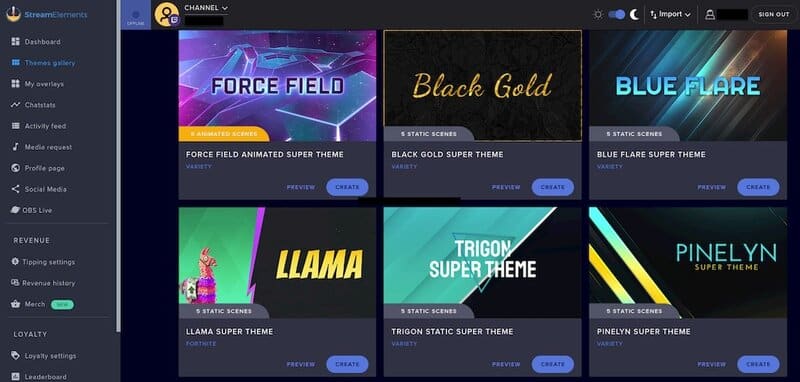 Sporting an innovative approach to providing original visual graphics, StreamElements has its own personal Overlay editor that can edit, create, customize, and duplicate the vast selection of overlays that you get by using their completely FREE services.
All of your Twitch overlays are stored in your unique StreamElement account that is entirely compatible with professional streaming software such as OBS or Xsplit, giving you fantastic results with minimal effort.
The main selling point for choosing StreamElements is the absolutely HUGE amount of themes that you can choose from to alter your channel's aesthetic. If uniform branding is your goal and you don't want to break the bank, this is an ideal service that offers you alerts, panels, overlays, and so much more- and you don't have to pay a dime!
What's also important to note is that custom graphics (including themes created by different services such as Nerd or Die) are also usable within StreamElements. Alongside an impressive number of chatbots that can be used for different types of commands, this is a great starting point for graphic overlay customization.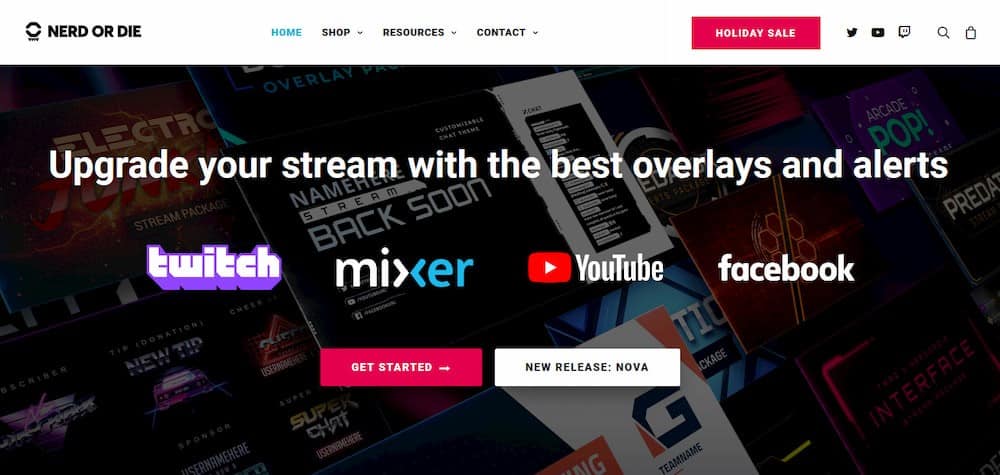 This is the de facto swiss army knife of services that offers top-notch designs, free resources, specialized products, and an entire array of videos that provide professional advice and assistance for anyone who wants to enter the fantastic world of streaming with high ambitions of becoming the next big star within the streaming world!
Cross-compatibility is one of the core principles behind Nerd or Die, and they take it seriously! You can find almost all of their products utterly compatible with StreamElements, Streamlabs, and OBS, so you cannot go wrong with Nerd or Die.
One of the best graphics and full-stream packages are available exclusively on Nerd or Die, and the selection keeps getting bigger as we speak! From elaborate Twitch panels to custom sound alerts, there is no shortage of high-quality assets you get from investing your time in picking out one of the best products the market has to offer in terms of graphics and custom implementations.
 If you are still unsure about whether or not you should upgrade, you can check out a couple of free resources that anyone can have access to, such as;
Your very own Twitch Panel Maker
Alert Maker
Social Media Popup
Plenty of more resources that are often enriched with more content
This service is one of the best when it comes to graphics of the highest quality, and it goes out of its way to provide maximum customer satisfaction, so it's definitely worth checking out if customization of any kind on your channel is your goal.
Interact with the Community
What's the main difference between live streams and pre-recorded YouTube videos?
Interaction.
People come to Twitch for many different reasons, yet almost all of them boil down to a desire to have fun, interact with other viewers, and have a blast with their favorite streamers. If you want to capitalize on getting Twitch viewers to place your channel at the top, giving your audience a fantastic time should be one of your primary goals.
 Engage with Your Audience During Your Streams
Whatever you happen to be doing while on stream, it is up to you to create a welcoming environment that will attract new people and make them want to stay, eventually creating a growing community of loyal followers who will happily contribute and help bring out the fruits of your labor.
You can do this in a couple of different ways.
1. Have several different questions and conversation openers on hand
A quiet stream is akin to a youtube video, driving out the point of live streaming. To remedy this, you should always keep a close watch, especially in the beginning, on your stream's chatbox and who has typed something into it. This includes reacting to custom Twitch emotes as well.
 Ask questions such as what games or plays would your viewers like to see, what they enjoy doing for fun, do they have any suggestions they would like to add, etc… As long as the conversation is going, even if it is regulated by mods and not you directly, the experience feels a lot more pleasant from a viewer's perspective
2. Take into account what your audience is saying
Keeping the mood light and entertaining is all well and good, but what will you do when your audience starts throwing around suggestions? Some of them might be easy to fulfill and more centered around your play style. In contrast, others might go so far as to give constructive criticism and subjective thoughts regarding what your audience likes and dislikes about your particular channel.
This is by no means an easy question to tackle. Still, it is potentially a huge factor that affects how much your viewers feel appreciated by you, enabling you to push your channel in a favorable direction on both ends.
If you don't sacrifice your authenticity and continue producing content that is enjoyable for you and your audience, taking into account what your viewer base is saying when making certain decisions can have a lasting beneficiary impact, allowing you to get more Twitch viewers in a short amount of time if done right.
3. Remember frequent viewers
Every once in a while, you might scroll down your chat logs and start noticing a couple of users that have become regulars popping up during your streams. You might have even talked to them and gotten their first names at one point, and the next time you start streaming, you notice them!
Your viewers, including lurkers (people who just watch the stream but don't interact in any way), are your flesh and blood when it comes to streaming, and what better way to show your appreciation than remembering some personal information they give out during streaming sessions and slowly forming a relationship with them?
This is a mighty building block for almost every lasting online community because streamers who make their audience feel appreciated, wanted, and unique tend to attract them like moths to a flame!  If used correctly, your relationships with your viewer can go so far as to form real friendships, allowing you to recruit them as mods and promoters of your channel.
Connect with Other Streamers in Your Area
The more you progress as a popular streamer, the more critical it is for you to consider expanding your contacts to include other streamers.
Streaming is not only a hobby but also a career option for plenty of youngsters, and the interest in this profoundly enjoyable activity is on a constant rise. Almost all new streamers are asking themselves how to get viewers on Twitch, and this is what you can do:
Reach out to the streamers in your area, connect with them and meet up if possible (most local groups within almost all major cities cooperate closely ). You can create squad streams, team up to stream games together, and help spread each other's channel in many ways.  If the cooperation goes smoothly, you can engage in hosting one another, opening the doors to the followers and subscribers, drastically increasing the following for both sides!
This by itself, aside from forming potentially very beneficial relationships that can go far beyond this purpose, is an excellent reason to look up these groups through social media or, if any of your friends or people that they know personally are into streaming, get to know them in your local area.
Bring Out Your Uniqueness
Know something extremely interesting that few people know? Do you have a persona radiating with humor? Whatever positive aspect you have, don't hesitate to expose it!
Your viewers will have a great time when they see their streamers taking the initiative to engage with them while being engrossed in the games, making fantastic plays, and bringing smiles and laughter that promises a genuinely incredible time.
Create Unique Events
Think big – what can you do to further push your channel's purpose to inspire people to contribute and feel like they are not only procrastinating?
Consider creating charity streaming events, 24h streaming marathons, and special sessions where you dedicate your time to creating content your fans want. You can go so far as to cooperate with other streamers and create content that is completely new, creating value that transcends the channel's initial purpose.
The possibilities are quite literally endless when it comes to streaming, and don't let anything stand in your way of having a good time and earning a nice paycheck as an affiliate or Twitch partner at the same time.
How to Promote Your Channel
The sad reality regarding new channels is that, for newcomers wanting to get into the game, the first steps to fame can kill your momentum, as you might find your efforts into producing high-quality content swept aside due to your channel remaining invisible.
In a way, this comes as no surprise as the competition to win over new followers is fierce and unforgiving for ill-prepared new streamers. To set the name of your channel among the userbase, you will need to use different methods to stand out from the rest, so feel free to spice up your
1. Use Different Social Media Platforms
While it might come across as unconventional to beginners at first glance, social media is the machinery of today's information-centered world.
The most troublesome issue among new streamers is that they are often unknown to the user base and often struggle to attract new followers.  Using social media can be a dealbreaker from the very beginning, as it will save you countless hours of trying to spread your channel through other means (that might as well lead to some form of social media marketing either way).
To spice up the deal, invest your time into making quality, authentic posts that showcase the real value of your channel.
2. Use YouTube to Showcase Your Amazing Plays
With over 2 billion users each month, there is no doubt that the popularity of Youtube has enabled the prosperity of thousands of popular streamers that pushed their names towards the heights of Twitch.
The flair that is often attributed to YouTube lies in its ease of use which works similarly to an internet browser. Fitting your content with adequate keywords will allow people to find you by merely looking up their favorite games and/or specific types of content about it.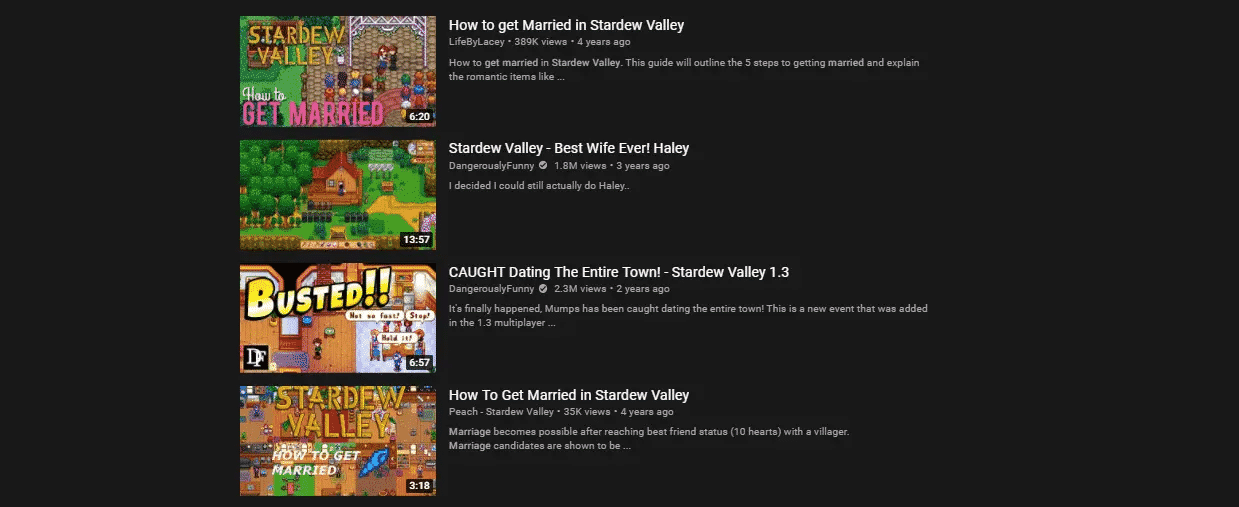 Make sure that you turn on your creativity-avoid copying already present video titles but don't shy away from putting in the much-needed keywords so that finding your channel and your content is effortless even to the less tech or gaming savvy audience.
3. Create a Private Discord Server and Engage in Related Forums
When you pick out a specific game to stream, it is a bright idea to position yourself as a knowledgeable streamer on the lore/gameplay/technicalities of the game (perhaps even an authority on specific topics regarding the object of streaming) on relevant forums.
 When you get viewers on Twitch that are indeed veteran gamers or are simply dedicated to mastering a specific aspect of the game, you will have a consistent and usually more active audience that can set the channel's chat into overdrive, asking questions and providing constructive comments that will drive the other's forward.
Discord is also a fantastic place that you can use to host specific events, forums where you ask your viewers what they would like to see or change about your channel, and much more. It is also great for networking and promoting your channel, representing a brilliant option for both purposes.