If you have just joined Twitch, you will have many questions regarding image quality.
---
Today, I will talk about why is Twitch stream blurry when moving. Here are 5 most common causes:
1. Inconsistent upload speed
2. Bad internet connection
3. Lower PC quality
4. Improper bitrate
5. Too high stream resolution
---
Twitch streams are known for getting quite blurry frequently, so if you want to solve this problem, make sure you read our guide briefly.
Why Is My Twitch Stream Blurry When Moving?
If you are using Twitch regularly, then I believe you have already experienced some problems with image and video quality, especially when you are live streaming.
The image quality isn't necessarily bad when you are watching live streams of other people, but when you start your own, it gets so blurry that people are not even able to recognize you in the video.
This can be a consequence of many different things, so check these things out before you decide to reach out to Twitch and solve problems with them.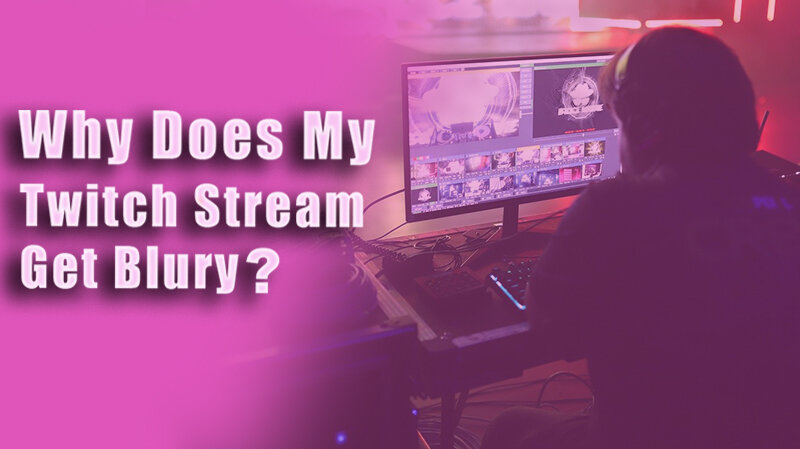 1. Upload Speed
When you want to have smooth streaming, you need to make sure your upload speed is consistent and that your internet connection is able to provide you with a good performance.
However, upload speed doesn't always depend on the internet connection, and in case you don't have the latest version of the Twitch program or OBS studio labs, then your stream will definitely be dropping frames and getting blurry when the upload speed slows down.
Your streaming video mostly depends on this factor, and if you want to maintain good output resolution, you need to be able to keep it on the same level all the time, otherwise, your low upload speeds will affect the stream severely.
When you play a video you will be able to keep all the important CPU information in a corner, so make sure you have information about your upload speed available to yourself all the time so you can know to stop the stream when it is needed.
2. Internet Connection
Internet connection is, of course, one of the essential parts of every game and stream, and if you want to make sure you will have a high-quality performance and video on the platform, then you will need to invest in a good internet provider.
You will need a high FPS in order to start a stream, and this is the same both on Twitch and all other sites for streaming.
An average internet connection will also be fine, but you need to make sure the FPS is always good enough and load your page and Twitch channel without any problems.
If you are having trouble with your connection, it will appear all over your screen, and even your viewers will be notified of it.
For that reason, make sure you invest in an internet provider that has a high FPS and that will allow you to play games at a decent speed and crate videos of excellent quality.
3. PC Quality
You can't expect to have a high-quality frame rate and focus with a PC that is outdated and doesn't have the latest technology.
With this kind of computer, you will be able to get a decent quality of your video, but you will need something more if you want to create an interesting feed and stream that will stand out.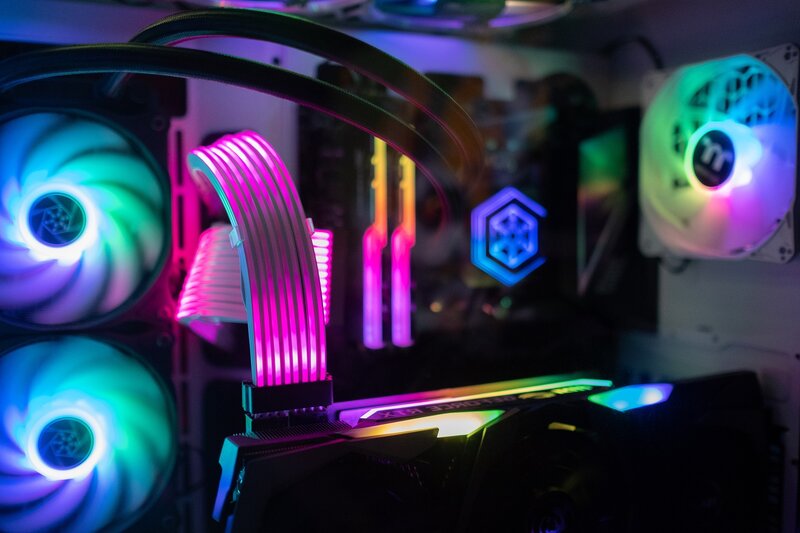 For that reason, if you are dealing with an older device, invest some money and get a way better one because it can help you immensely in the online community and completely transform the quality of your Twitch streams. You can check some of the best pre-built streaming PCs as well.
If the GPU and CPU are better, then the quality of your live stream will also be a lot better, and you won't have to worry about blurry lines at all.
There can also be problems with laptops that are not made for gaming, and you should be very careful with these devices because they are often not compatible with Streamlabs obs and similar programs and can even break down if you install software that is way too complicated.
4. Bitrate
Bitrate is the amount of data you are sending to Twitch while streaming, and the higher and better your bandwidth is, the higher your bitrate will be.
If your bitrate is high all the time, it may cause some problems to your viewers, and you will probably experience difficulties with the quality of your video stream.
It is best to find a constant bitrate that will provide you with a reasonable frame rate and allow you to stream without problems and then stick to it.
For that reason, if Twitch recommends you to get a lower bitrate, definitely follow their recommendations because they try to provide everyone with a better upload quality and make sure your resources are good enough for the data you are trying to share with the community.
In case you dropped frames, then you have probably had problems with your CPU encoding, and the whole process was too massive for the device.
When this happens, you will need to drop the higher bitrate and settle with the lowest one possible; otherwise, you will not only stop your stream but create several problems for your computer that can lead to its complete breakdown in the end.
If you are not able to lower the bitrate, you should go to your settings and switch to the Nvidia NVENC type of streaming because it will help your device to perform better, and although it can't create a significant difference, it will help you maintain a decent streaming quality and help your device to work well.
5. Resolution
Sometimes people tend to overestimate their computer and its performance, and the resolution they are trying to get is in no way compatible with their device.
Once this happens, you will need to find the right balance between the high resolution you desire and the quality of your stream.
Twitch also tends to recommend the best streaming resolution, and if you are using Streamlabs OBS for this action, then you will be able to find the resolution that will provide you with good image quality and allow you to stream without any obstacles.