All gamers in the world have at least heard of Twitch, and I am guessing there aren't many who haven't used it at least once. It is the most popular gaming streaming platform in the world, and the number of users is on the constant rise.
When watching some of the most popular streamers in the world, a question arises – how do you make money on Twitch?
Well, there are different ways to earn on the platform, from subscriptions, through ad revenue, to selling customized Twitch merch. Here are the best ways to earn money on Twitch:
I will try to guide you through all the options and explain how to make money on Twitch. Stay tuned to find out more about the amazing opportunity to earn by doing things you are used to doing in your free time!
Post 11 of 11 in the Money
How to Earn Money on Twitch (in General)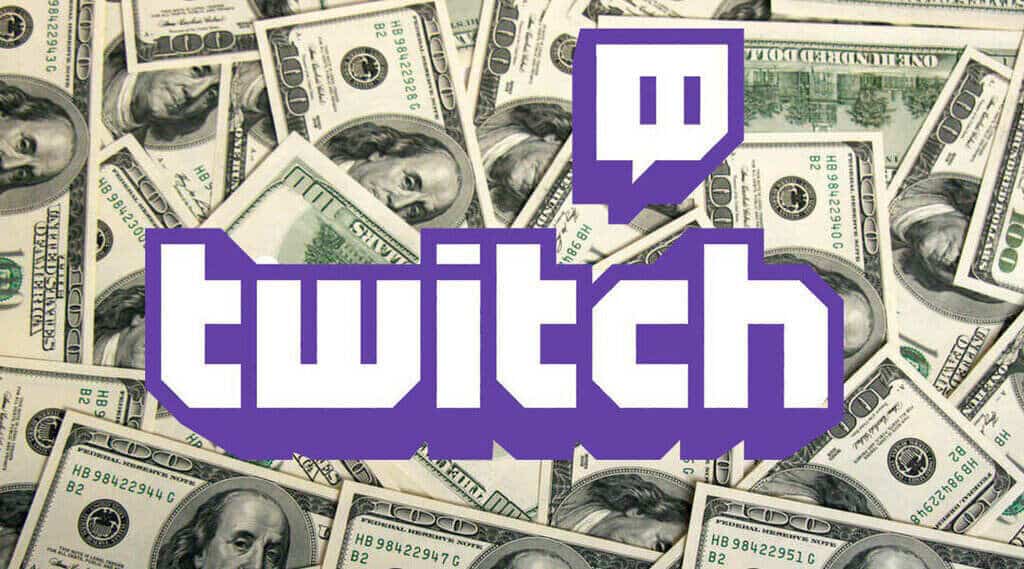 You know the saying – Give a man a fish, and you'll feed him for a day; Teach a man to fish and you've fed him for a lifetime.
Let's starts this fishermen's journey and learn how to make money on Twitch!
In general, people make money on the platform by attracting viewers and subscribers.
Still, to make money on Twitch, you must first understand how the platform works.
If you want to become a streamer, you'll need to sign up for a personal account, for free.
As a viewer, you can also use Twitch for free –watch channels, even follow them.
Twitch streamers earn from their viewers' subscriptions.
The subscription costs 4.99$ or more.
One half of the subscription amount goes to the streamer, and the other one to the platform.
Another way to earn is through viewers' donations.
They are paid in a cryptocurrency called Twitch 'Bit'.
Each Bit you get will bring you a penny.
There are alternate ways to earn once you get into the game, but we will explain them along the way.
Significant Twitch Statistics
Twitch has over 1,5 million active users at any time.
In peak hours, there can be over 4 million viewers on the platform, while their all-time record is 6 577 002 viewers!
Currently, there are over 15 million users of the platform every day.
In peak hours, around 75 000 streamers are going live.
More than half of Twitch users are aged between 18 and 34.
Now that you know these stats, it might be easier to answer the question 'how to get paid on Twitch'.
Yes, the competition is huge, but so is the Twitch market!
Even though most of the users are there for gaming content, artists, designers and other types of streamers are becoming more and more active on the platform, as well.
Reaching Affiliate Status on Twitch
If you want your Twitch account to be monetized, you will need to become a Twitch Affiliate.
Here are the conditions to earn this status (all of them, except for the first one, are referring to the last 30 days):
Previous work is required – at least 500 broadcasted minutes.
You need at least 50 followers.
Three simultaneous viewers on average.
Seven days of unique broadcasting.
You will wait for your confirmation for a week to a fortnight.
If you become a prosperous Twitch Affiliate, you can advance to a Twitch Partner and verified on Twitch.
It requires 25 streaming hours, 75 viewers on average, and 12 days of unique streaming, all in the last 30 days.
Still, many benefits come with the title of a Twitch Partner.
You can even directly negotiate with the platform about the percentage you get from your subscriptions!
The word around is that some streamers are so successful, they take their full earnings from the subscriptions.
Gathering Your Audience
How to make money with Twitch if you don't have viewers?
Besides that, they must like your content so much that they want to come back every time.
Finding and gathering the right audience is the most important step.
A large number of streamers barely an audience, just a handful of viewers.
If you want to earn on Twitch, you will need to be way better than that!
Here are some tips on how to build your audience:
1. Play a popular game.
Find a game that you enjoy playing, and the audience enjoys watching, at the same time.
Here are some suggestions on currently best games to stream on Twitch.
2. Be Good at What You Do.
Of course, that is easier said than done.
It is sometimes better to choose a single game and get very good at it than to start several different games and not becoming triumphant in any of them.
Besides, if you are a noticeable player, people will want to learn from you and therefore watch you playing.
Here are some helpful tricks on how to stream on Twitch.
3. Connect with Your Viewers
This way, you will connect and bond with them, which can be very important and beneficial for your work.
Users appreciate the interaction.
4. Partner Up with Other Streamers
You can form a Twitch Team.
It is easier to become viral as a part of a successful team.
You and your partners can promote each other's channels this way.
However, this also requires teamwork and a lot of effort to find suitable co-players.
Read this article about how to create a Twitch team in four easy steps.
Try to get in touch with some of the popular streamers on the platform, or with the ones whose work you appreciate.
They can give you tips about making money on Twitch, first hand.
Not only that, they can help you by promoting your channel and giving you a shoutout.
5. Establish Your Schedule.
Make it easier for your viewers and yourself.
By setting up regular streaming time, your viewers will be informed about your 'working hours' in advance and waiting for the streaming on time.
6. Promote Your Channel via Social Media
YouTube, Instagram, Facebook, Twitter…You can use pretty much any of the social platforms that are popular throughout the world.
Use them to connect with other streamers and your viewers.
Also, they are great for sharing your streaming schedule and reminding your viewers of your next streaming session.
Here are some ideas on how to promote your stream!
How to Get Subscribers
There are different ways to motivate your viewers to become your subscribers.
Don't forget, this is how you will get a big part of your earnings!
The most common ways include sending normal or animated emotes and badges. By receiving them, viewers can enjoy ad-free watching.
Interact with your audience! You can allow them to interact with your stream, get their opinion, ask them what they would like to see on your channel.
Show respect and gratitude for your subscribers. A little thank you note for each new member of your rising community won't take a lot of your time!
Stream private sessions for your subscribers only. Of course, try to create even more amusing and attention-catching content during private streams.
How to Get Money from Twitch – Other Ways
1. Twitch Bits
We have already mentioned the Twitch currency, so-called 'Bits'.
They are bought straight from the platform by the viewers.
If a viewer likes your content, he can hand you a bit.
In return, he will get Twitch badges from the platform.
Each bit you get is worth a penny.
Once you gather a bigger audience, you can make amusing bargains with your viewers.
For example, take a challenge that you will drop your armor if they pay you a certain amount.
2. Hype Trains
This one also requires a certain number of viewers already watching your stream.
Hype Train is a new attribute added in 2020.
You can choose a specific time in the streaming when you will start the Hype Train.
Every next viewer who becomes a subscriber or donates bits during the Hype Train will receive a particular emote.
Still, to start the feature, several viewers must donate bits to you in a short period of streaming.
3. Bit Donations
Every time a viewer uses a GIF or emote on a certain channel, the streamer gets a bit.
There are also ways to get donations directly from the viewers.
For this, you will need to use a third-sided platform, Streamlabs, for example.
4. Twitch Ads
Streamers get money from the broadcasted ads during their streams.
There is always one ad at the beginning of every streaming session.
As you become more connected and popular, you can place more ads during your streaming.
The exact numbers on the cost of the ads aren't publicly shared.
Nonetheless, since there are many options to watch ads-free streaming, we suppose not much money can be earned this way.
This is how the process works.
Ad broadcasting is paid by the number of viewers at that moment.
Twitch usually pays from a dollar to 10$ for a thousand viewers.
The pay rate depends on the time of the year.
Also, to earn from ads, you need to be a Twitch Partner.
This way, you can also moderate the number of ads in each video.
Still, it is important not to place too many ads, as it is known that the viewers easily give up on watching if they get distracted by the ads too many times.
Check out this guide on how to earn without being a partner!
5. Sponsorships
As a small streamer on the rise, you can't expect a sponsorship offer from any company.
Still, if your community continues to grow and expand, you can think about sponsored streaming.
Companies sponsor streamers to use their gear or promote their products and games.
The pay rate depends on the deal you make with the particular company.
6. Customized Merchandise
This is also a piece of advice for the streamers who have already formed a large enough community.
You can always create and sell customized merchandise, from clothes to different gadgets.
Tip: You can create your own graphical identity. Make your channel unique through distinctive colors, fonts, and other graphical tools.
Creating a personal logo is a great idea.
Your primary goal at any time should be authenticity.
7. YouTube Channel
This may seem like a detour, but your YouTube channel can actually help you.
How to make money on Twitch using YouTube?
Well, never forget that YouTube is the world's biggest video stock – use it to your advantage.
You can upload interesting parts of your streaming sessions, maybe even create a vlog about tips on gaming or whatever crosses your mind.
Another plus – your YouTube channel can easily be monetized, as well.
When choosing what to upload to YouTube, remember that you don't want to come off as boring.
Thus, try to create videos that aren't too long, and don't contain large portions of streaming without the eye-catching parts.
Also, get familiar with the YouTube algorithm!
For example, if you don't post frequently enough (once a week, for example), the platform won't suggest your videos to the viewers.
Follow some of the popular YouTube streamers and learn from their experience.
Tip: You can also use other social networks, such as Instagram, Twitter, and Facebook for self-promotions.
There is an option to sponsor your account on most of these platforms for a small amount of money.
8. Affiliate Marketing
This is another way to earn money or different products – find out about companies' affiliate marketing programs.
Amazon Blacksmith is the most popular extension that lets you earn through recommending products from Amazon.
The earnings when it comes to affiliate marketing pretty much depends on your entrepreneur's capabilities.
You can stay alert and keep up with the new gadgets and other products on the market.
Contact the seller directly and suggest to be a part of their affiliate program (if they are offering one, of course).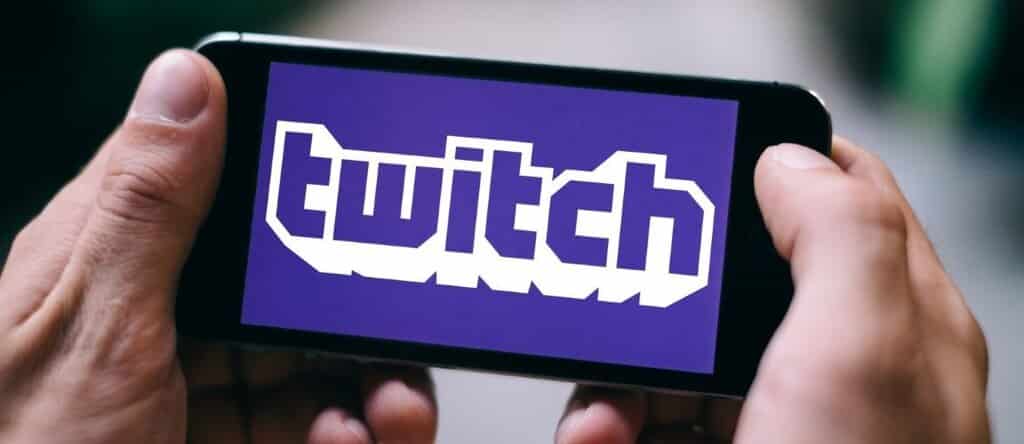 Here is an example of how affiliate marketing works.
You made a deal with a company, to promote their earphones.
You got a discount coupon from the company, and you are sharing it with your viewers.
Each time a customer uses your discount coupon, you will get a part of the profit from the company.
Simple as that!
Conclusion
The answers to the question 'how do you make money on Twitch' varies from one streamer to another.
Still, some common ways are mutual for all Twitch streamers.
They can earn money through subscriptions, donations, ad revenues, brands' sponsorships, by promoting themselves on social platforms or selling customized merchandise.
In the end, all of these include persistence, strong will, and creativity. Making money from Twitch isn't easy!
Related: How Much Do Twitch Streamers Make – The Best Guide to Earning on Twitch in 2022
---
Frequently Asked Questions
How Much Do Twitch Streamers Make?
Of course, the answer to this question depends on a lot of parameters (the number of streaming hours, streamer's activity and popularity, etc.).
In general, Twitch streamers can make anywhere from 300$ a month up to an amazing 20 000$! Of course, these are some of the most popular streamers in the world.
Small Twitch streamers with around 100 subscribers usually make between 900$ to 2100$ monthly. Niche streamers are known to earn more. Still, their earnings depend on the particular deal they make with the platform.
How to Get Paid on Twitch?
There are different ways to make money on Twitch. Streamers earn from the viewers' subscriptions, ad revenue, sponsorships, their customized merchandise, affiliate marketing, and other social networks, such as YouTube. To earn, you must be a Twitch Affiliate.
Is Making Money with Twitch Lucrative?
It is lucrative for some people. Still, the statistics show that only 10% of all streamers make their way to be very successful and earn a lot of money. The rest of them usually have only a small number of viewers and subscribers.
How Hard is It to Make Money on Twitch?
Just like any other job, becoming a successful Twitch streamer requires a lot of effort and work. To become popular, you need to be really good at what you do.
Not only that, you have to stay creative and innovative in your work. Also, we advise learning some basic marketing skills if you want to earn money on Twitch because self-promoting will be one of your most important occupations.
We are sorry that this post was not useful for you!
Let us improve this post!
Tell us how we can improve this post?