Living in the ear of online marketing and stream sales, Twitch has been the hot-spot for teenagers and younger people who want to broadcast themselves and earn big. The question remains not how to enroll and be active on Twitch but how to grow on Twitch, being the hardest equation to solve. Here are some of the best tips:
Hopefully, many streamers who already have accounts and set up their Twitch channels can give you valuable information about the platform. Being active from 2011 Twitch can give you the chance to approach a broader client base and acquire thousands of fans and followers in just a few days.
Post 24 of 25 in the Brand Growth
How to GROW on Twitch – From 0 To HERO! [Easy TIPS]
Audio (podcast) form for those of you on the go
Twitch Creates New Standards
The way to monetize your broadcasting and increase your sales can become a major key point of discussion across forums and boards. This includes the question of how to make money on Twitch.
By reading this analysis, you shall find plausible ways on how to grow Twitch channel in a sustainable way. Everyone can realize the hard work and time you invest in your channel. However, you need to follow certain steps if you want to increase your income base and become independent enough to live from your broadcasting. Let's analyze these steps in-depth.
1. Have Clear Incentives
It would be the best strategy to have clear and transparent incentives when you need to grow your Twitch presence. If you want to broadcast yourself and promote goods and services, you can focus on that. On the other hand, you can learn how to get people to watch your stream by offering them top-rated content.
These are two different incentives and goals that you need to have specialized knowledge and inner discipline to achieve. If you need to add several thousands of supporters to your channel, then be creative, unique and offer them content that they will never find anywhere else.
After all, Twitch is about innovation and modern sales funnels. You will find yourself amazed to gather more public and fans if your goals and incentives are well-documented and understandable by your audience.
2. Be Punctual with Your Streams
No one likes a channel where the streamer is never punctual to his daily schedule. People who know how to be successful on Twitch can usually find ways to intrigue their audience. The streams have to be set in daily increments so that anyone knows the exact time you will appear on the screen.
Another great thing is organizing online lotteries and giveaways. That keeps your audience dedicated and engaged to your daily streams. When you have a precise daily schedule and give them live-feeds of what you are doing throughout your busy day, you develop an intense bond with your followers.
Twitch is the platform where you can upload information about your schedule and even sound alerts about your personal life and incidents that may disrupt the normal schedule. That is how to grow your Twitch channel simply by being yourself and respecting others' time and money.
3. Let Your Fans Express Themselves
People who follow your streams on Twitch expect you to let them express themselves. That can happen in multiple ways, either direct messaging or live discussions and debates. These patterns can motivate even more people to register and follow your Twitch channel.
Most of the Twitch users follow the daily trends to allow them to know what is the hottest channel in their geographies. It is not rare to see foreign people enroll in various ethnic group channels just because streamers and operators are smart enough to express their opinions on things.
Remember that Twitch members are valuable players in your success road. It would help if you kept them satisfied in this reciprocal relationship and ask them for their live feedback if you want your Twitch channel to stay on top and increase your income.
4. Invest in Top-Quality Equipment
There is no way you can be successful on Twitch if you don't have the right equipment. Streamers who know how to become a successful Twitch streamer invest heavily in good internet for streaming, hardware and streaming equipment like cameras and lights. The latter is important for your external appearance through your web-camera.
It would be nice to have a high-tech web camera and a sensitive microphone to reduce noise from the outer environment. The same applies to your appearance and garments as well. If you are a girl trying to impress your fans, you have to be always beautiful and keep your make-up on while streaming.
Another essential part of the right Twitch streaming to bring you more money would be to have a dedicated and sound-insulated place in your home. No one would like to listen to what happens in your house or even your roommate bitching about everything while streaming. Find the best place to stream, have the brightest lights and go for the highest streaming quality you may provide your audience.
This is not crucial when you're starting your streaming career, but it is very important further down the road.
5. Increase Your Social Media Presence
Although Twitch is the ultimate streaming social media to connect with your audience, you shouldn't ignore all the others. If you know how to grow a Twitch channel, you will need promotion and support from other social media like Instagram, Facebook, and Tik Tok.
People who enroll on Twitch may have previously come across your channel promoted on other social media. Keep in mind that Twitch is a specialized tool that is more popular among younger people. However, if you want to grow your channel, you will need members from other age groups.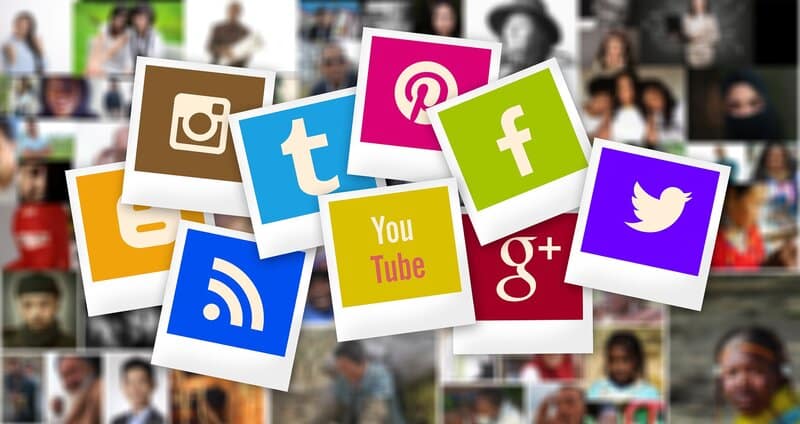 If you keep your presence to other social media, offering a targeted advertisement for people in a certain geolocation, you have big chances to grow your Twitch audience. Your goal would be to make new members discover Twitch and register.
You need to provide great content and give them reasons to reach your Twitch channel. Users who know how to grow your stream will agree that a broad social media presence can expand your audience quickly. Twitch will allow you to use other social media feedback and adjust your channel content to the current trends.
After all, to be successful on Twitch and earn high, you should be able to change rapidly and adapt to the new conditions.
6. Stream for a Reasonable Amount of Time
There is no way you may be successful on Twitch if you just enter there for a couple of hours per day.
Anyone who knows how to grow your stream can give you valuable online presence opinions. People who engage in your streaming would like to check on you for as many hours as you can throughout the day. It would be best to give them more incentives to come to your channel and view your live-streaming. That means you should spend some more time online with your fans.
Most of the big streamers on Twitch usually stream for at least 12 hours per day. Not to mention that they would never lose a daily stream unless something terrible has happened to their lives. If you want to become a successful Twitch streamer, you need to spend time with your fans and listen to their special needs. After all, streaming is about intuitive people who know the best interest of the people following them.
7. Present Your Stream in an Intuitive Way
Twitch streaming has to be original if you want to attract more fans. That is possible only for people who know how to get big on Twitch.
For any of you that tries to find a plausible way to get more people to your channel, Twitch has some golden rules for streaming presentation.
First, your Twitch stream has to have outstanding graphics and ones that no one else has ever seen before. These graphics can make you look better and even more interesting than anyone else online.
Twitch streaming is important to have images and sounds as well as gimmicks and Twitch emojis coming from all sides of the screen. Those are some of the few ideas people who have tried Twitch in the first place find useful and lovable to see.
Many people also like to have a live feed of breaking news underneath your live streaming. That gives them the chance to follow and listen to you without the need to disrupt their attention for reading the news feed.
Finally, your stream has to be close to the younger population. Get a person to stand close to you and make your room more trendy. These are some simple steps to becoming your fan's favorite place on Twitch.
However, try not to overdo it by crowding your screen with too much stuff. your game and you should always be in the first plan.
8. Invite More People to Stream Together
Although streaming on Twitch may be a personal case, it isn't necessary to be the same for every successful streamer. In fact, all those streamers who have partnered with others made significant progress.
If you don't know how to grow a Twitch channel, ask the experts better. They will tell you that if you try to have at least one attendee live through your streamings, you will enjoy better traffic and increased earnings.
Twitch channels are always full of people saying nonsense and other followers who get bored soon after the streaming launch. Don't expect that you can cover all subjects by yourself. Get some of your friends online on the camera and start your Twitch streaming right away.
9. Get Some Professional Lighting
If you are on Twitch for several years, you should already know that fans want to look at your streaming only when you appear good on camera. The only way to do that is to have a piece of professional lighting equipment.
Most teenager rooms are dark and dull, having less physical light passing through the web camera. However, if your face doesn't have the right light portion from professional equipment, it will be obscure and awful.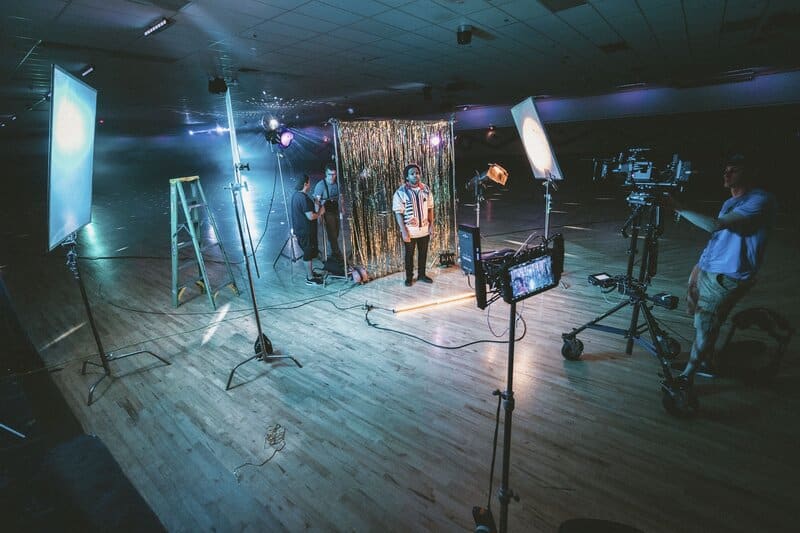 The most successful Twitch streamers use a webcam tripod and many cylindrical or round lighting that makes them look a lot better. These can have series of LED lights that can give up to 3,000 lumens and create artificial daylight in your room.
That is the case when your face will have no shadows, and you will satisfy most of your fans. People on Twitch understand others' needs for clear and transparent faces. Lights are the best way to increase traffic to your channel.
10. Your Sound is Also Important
If you don't know how to get people to watch your stream on Twitch, try to get some expert advice on sound. Your sound has to be professional and received from a reliable source.
Many people who stream on Twitch use some expert microphones and equip their computers with higher-standards and quality sound cards. That will also help you reproduce the right kind of music when necessary.
Additionally, it would be best if you had a mixer to play your playlist with your favorite songs every time you want to take a break or pass a message to your audience. No one can understand how hard it would be to talk to your audience all the time without taking a break.
The music breaks are necessary for long-hours Twitch streamings. You should play the music you like and have all the rights reserved. Only with the right kind of music can you take a break and make sure that people will stay to your streaming for long.
11. Make the Game Selection Wisely
It is not rare to see people choose the wrong game to present to Twitch's live streaming. If you aren't sure about the current gaming trends, go for the expert's view and never guess.
Today, Fortnite can be the best game for teenagers that can skyrocket your Twitch streaming acceptance. Usually, when you play Fortnite through your channel, you can attract teenagers and even older people from many parts of the world.
You will have the chance to form online teams and play together for as long as your channel remains online. Twitch shares some awesome features with its fans and can give the keys to many online games. Some people may also gain lots of money from online gaming on Twitch.
For all those reasons, make sure to select the most popular games to stream on your channel to ensure that more and more fans will be loyal visitors and contributors.
12. Make Partnerships with Famous Streamers
No one can become popular from one day to the other. Every Twitch streamer has to be introduced by others that have done this before successfully.
If you need to know how to grow on Twitch, you need to stand with the experts and share their knowledge and expertise. The experts are the ones who have started profitable channels on Twitch in the past two years.
Two years is the average time for a channel to survive and become profitable on Twitch if you manage to come closer to these streamers who can guarantee an entrance to the next social media trends.
People will recognize you and decide to enter your channel when you perform your live streaming. No one can become one of the most famous streamers and stay at the top for a long time. It would help if you refreshed streamers from time to time to keep your fans interested.
Some of the most successful Twitch streamers have teamed with others who just want to enter the particular streaming community. These usually are old YouTubers that wish to take their chances with Twitch. Here is when joining or creating a Twitch team can do magic.
It is not easy to start new and fruitful streaming on Twitch. However, when you have the assistance of other streamers or belong to a streamer companion, you feel secure about the increased traffic their fans can send to you.
13. Stay in Your Niche
Variety streaming is perfectly fine, but if your streaming career is just starting, you should focus on building your brand in one niche, at least until you grow enough to compensate for the losses of variety streaming.
Until people get to know you, they will come only for your content and the game you're playing. Therefore, if you start out with a variety streaming, you will have fluctuations in viewership whenever you switch up games.
To avoid that, try to stick to one game, or one game genre until you mass up enough loyal people who will follow you whatever game you're playing. A good example is Asmongold, who usually streamed WoW content, but then he switched up to reaction content and playing other games, without losing the bulk of his viewership.
14. Offer More Videos on Demand (VOD)
People who enter Twitch channels usually want to relax and take a break from reality. They certainly don't want to watch TV. They would press the TV set on/off button if they did.
For that reason, the highest-ranking streamers on Twitch always have their Videos on Demand (VODs) ready for their viewers. People who have captured useful, funny and informative videos should stream them online.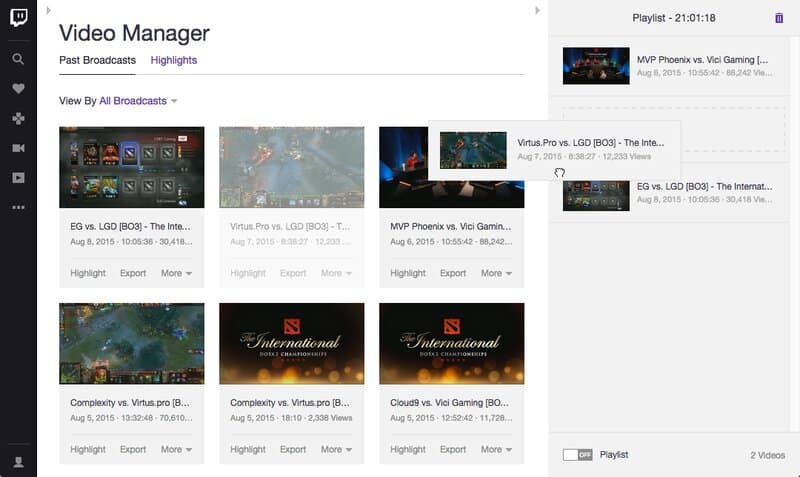 Even if you don't want to share those videos with all the followers, you can have a certain place to give away these videos as live streamings to persons willing to pay a certain price.
Some Twitch streamers have increased their property exponentially simply by giving the audience VODs about things they really like to see. Sports and fun videos are higher in the list of the most valuable video followers would like to see online.
Having these VODs renewed every day would be the ideal practice for every successful Twitch streamer. After all, it doesn't make any sense to offer the same video repeatedly to the same community.
15. Presents, Offers, and Giveaways Are Always Welcome
How would you feel if you had a present from your favorite Twitch channel knocked at your doorstep? People who have received unexpected gifts from Twitch streamers become loyal followers and advocates of these channels.
If you are a growing Twitch streamer that would love to see the fans' audience growing, you need to have supporters. These providers can offer you gifts and present to share with your loyal fans.
The best way to do so would be to organize an online competition. Most of your followers would love to answer several questions or even participate in challenging games. Then your present can always advertise your supporters' sales channel and products.
People who have finally received your gifts should automatically spread the news to hundreds of new followers. That action would indeed increase your traffic and make your earnings reach unprecedented levels.
16. Organize a Live Event
As 2021 has already come, many places in the world are already Covid-free. It would be a good idea to grow on Twitch to create an online or physical live event and share it with your friends on that streaming platform.
The live events are useful for knowing people in person and making sure they understand your notion and way of thinking. The more people you may attract to attend your event, the better it will be for your streaming channel.
It is well-known that streamers who have invested time and funds in creating a successful event could see their fans grow in a short time. These events may include famous singers, actors, and dancers that can make you brag about people's quality entering your channel.
Remember that it would always be nice to ask your current audience about its live event preferences. If you see that most of your fans like to listen to a specific type of music, try to organize a live concert.
The results of such live events can give you more reputation among other streamers and create a fuss around your channel. After such successful events, you shall gradually see other streamers coming to you for joint presentations.
Finally, even though you cannot organize large scale live streaming events, you are always entitled to smaller ones. Even a hotel lobby would be great to organize a trendy party and invite some of the best friends and followers you have online.
The results will make you feel amazed and increase your influence base to people you would never think they could watch your Twitch streamings.
17. Improve Your Appearance
We know that lights and sound are necessary for your live streamings on Twitch. However, to have solid growth on Twitch, you need to sell yourself as a premium product.
By looking fresher than your actual age, you can appear better on your web camera. Believe it or not, your Twitch followers would appreciate your better looks and give you thumbs up for that wise choice to invest in yourself.
Another great aspect of your appearance is the way you dress. If you try to buy new clothes, trendy shoes, and accessories, your audience can become loyal when you broadcast yourself online.
If you are a female Twitch streamer, you also need to take care of your nails and makeup. All followers would love to see your stream being beautiful and tempting. It is not rare to see women have best-selling streams on Twitch and maintain profitable channels for a long time.
However, looks aren't everything of course. Maybe they are more important if you are a female streamer in the hot tub category, but apart from that, just appearances won't skyrocket your channel.
18. Write Interesting Twitch Bio
Everybody has a past, and especially Twitch streamers usually have a YouTube past. That means most of the current and successful Twitch streamers have some time in the past shared videos on YouTube and even made live streamings there.
However, your audience deserves to know the truth about your past. It is in both parties' best interest to have clear and transparent relations. For that reason, a relevant and detailed Twitch bio of yours would be the key to streaming success.
You should present your internet and streaming past to your followers on your main Twitch page. Most of them like to know more about your studies, the lifestyle you want to have, and the place you were born.
All this information would be crucial for new users to come and stay on your channel. Most people usually come to your streamings either by chance or by direct suggestion from other members.
19. Create a Website
Nothing is better than developing your private website. Even though social media and online streaming platforms are great to host your information, your site is always a necessary upgrade.
If you don't know how to get big on Twitch, your website can give you the right answer in that direction. If you divert most of your followers to your website, you give yourself even more credits.
Your site can have precious information about yourself and why you choose to stream on Twitch. People love to navigate websites with precise and rich information about things they like to read or listen to.
If you persuade most of your fans to visit your website, you must be certain that they will follow your Twitch streamings a lot more often. Your site can be why they itemize and isolate your personality as a recognized and honored online Twitch user.
After all, people will enter your Twitch streaming only if you have something meaningful to say. Your website can make them think about you twice and decide to give you a chance to spend their time on you. That is all you want to attract some more traffic on Twitch.
Also, you can use your website to sell unique Twitch merch with your brand on it!
20. Podcasting Is the New Trend
Podcasting has been a new industry that gives Twitch streamers a new way to advertise themselves. Podcasts are short videos showing a certain part of reality to people who like to discuss several things. It is well-known that most of your fans have busy schedules.
If they cannot check-in for your next streaming, they would be thrilled to watch your relevant podcast when they find some time. Remember that podcasts are easily shared and copied to send to your friends and relatives.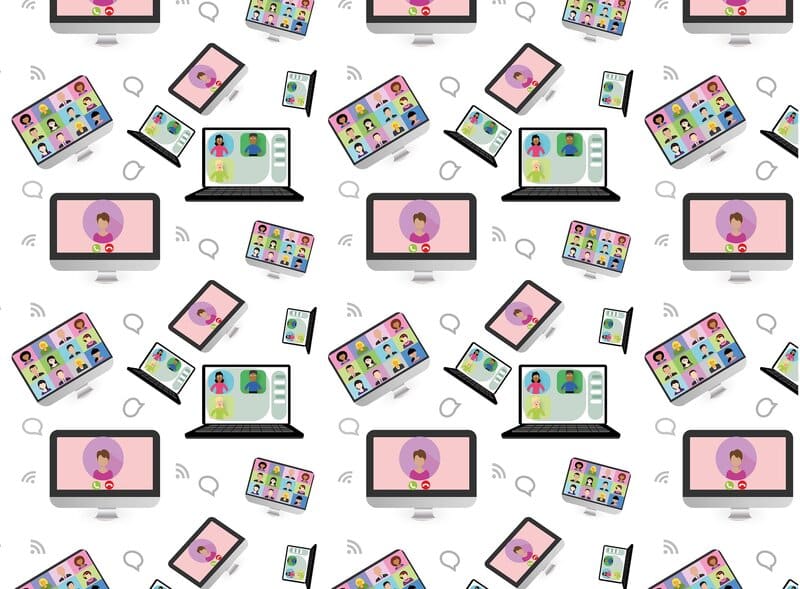 That podcasting movement can create a serious wave to give you extra attention from people you hardly know. By watching a podcast, you can admire the Twitch streamer, and the next time you even want to enter his Twitch channel to interact with him live.
The power of Podcasting can offer you many more followers to your Twitch channel than you originally had. If you may give your podcasts an emergency essence, then you will see many people enrolling in your channel simply to connect with you and learn precious information.
Conclusion
These were some basic tips to help you grow your Twitch channel! If these 20 don't seem like much, check out our video with 100 tips to improve your streams!
Join our Discord Group. Ask questions, team up with fellow streamers, share memes, and more!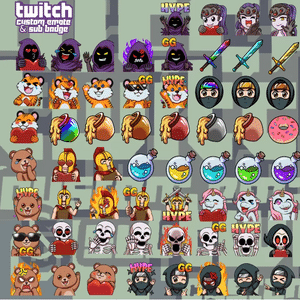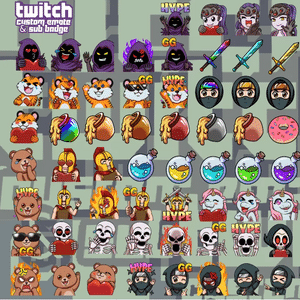 Claim for FREE:
FREE Emote PACKS
A book on growing your audience