Nowadays, streaming is popular more than ever. Generally, the majority of streamers use computers and laptops due to their great streaming abilities.
However, the times are changing, and PlayStation consoles have become more and more popular in the streaming business. Games like PUBG, Overwatch and Fortnite are already widely popular, and we can only imagine how many more games will become admired by streamers and viewers from all around the world.
Moreover, social platforms like Twitch or YouTube have become ideal for sharing your content and get in touch with viewers. So, you should always aim high and try to get appropriate gear.
Therefore, we decided to help those determined to succeed in streaming via PS4 and created a list of streaming equipment they would need.
Of course, to become a professional streamer, you will need to spend some money to get the right gear, but we have tried to find a variety of options that will suit anyone's budget.
Best Streaming Equipment for PS4
Reviews
The right equipment is essential for good streaming. Things like microphones, cameras and stream decks are the best additions to start with.
However, along with the basic streaming equipment, we have included a few more additions to your streaming gear that you might find interesting, and that will surely help you upgrade your streams. This is the most important:
1. TONOR TC-30 Microphone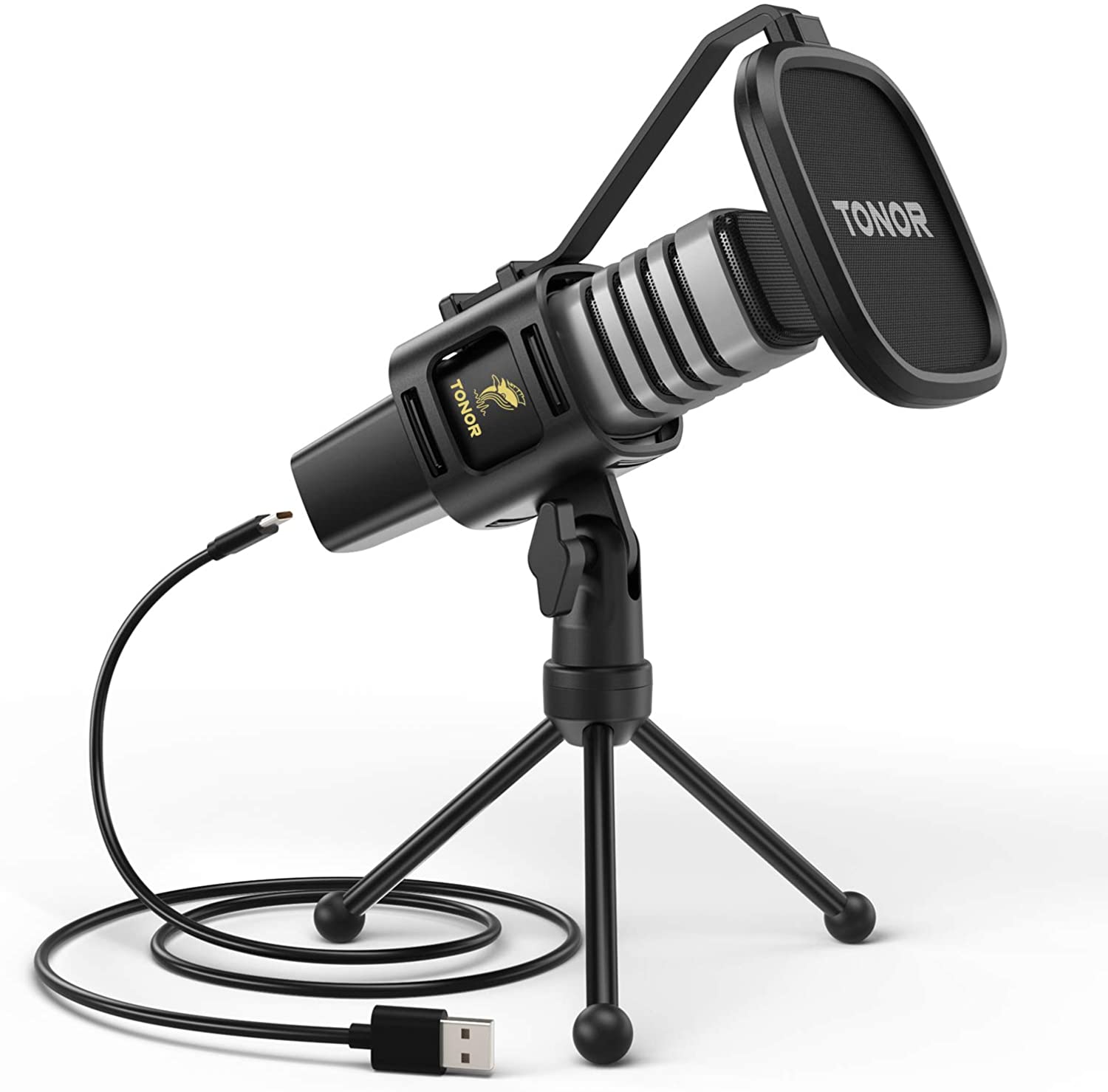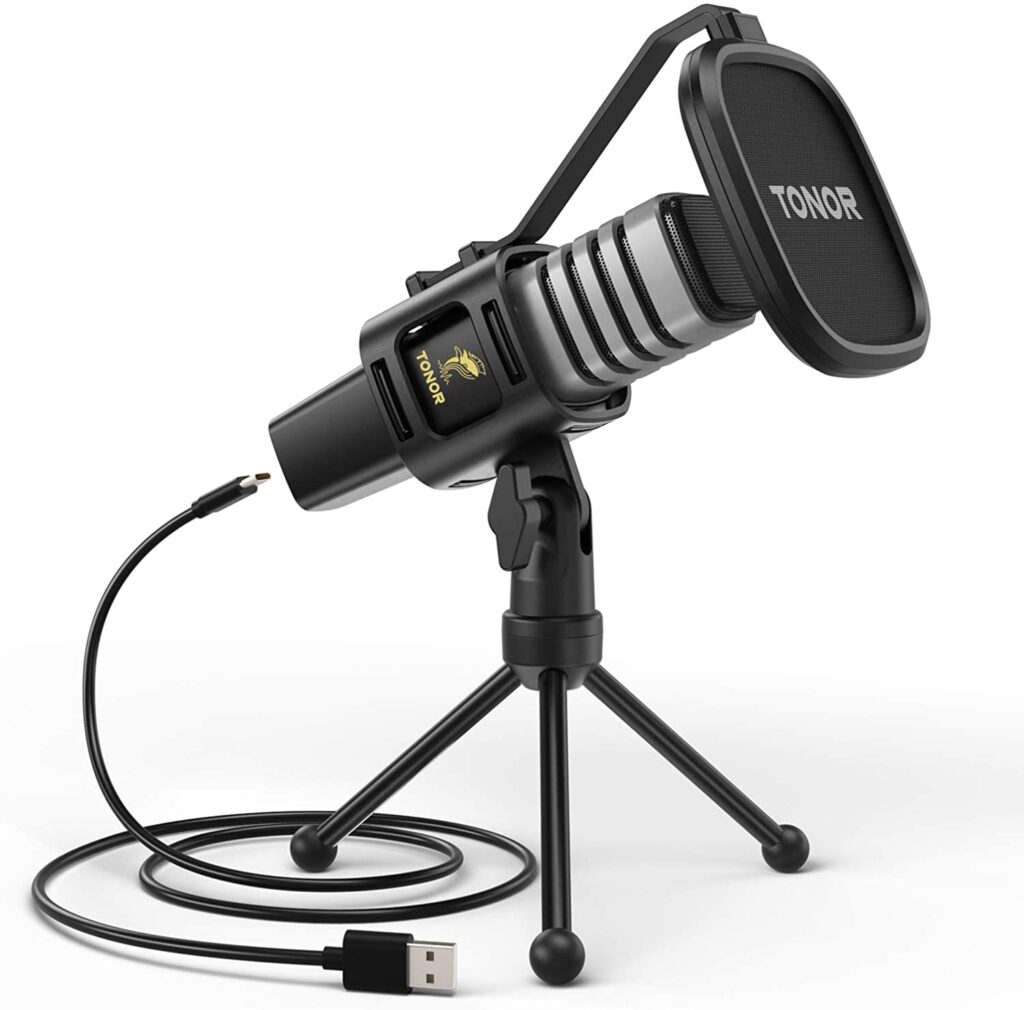 Tonor has established itself as a real ally to upcoming streamers, artists and sound enthusiasts. Overall, the increase in the number of streamers and home-grown artists has changed the audio industry forever.
Tonor is definitively one of the best audio equipment companies because they are reliable and that their products do not cost an arm and a leg. But, the most important thing about them is that they really listen to their customers. Therefore, they aim to make their customers happy and upgrade their equipment constantly.
We think that the price and the quality of a product are in line. So, if you are looking for a microphone, the TONOR TC-30 USB microphone is definitely one of the best in the market. 
Who is it best for
Tonor TC-30 picks up the voice wonderfully. Therefore it can be used for many things. As the manufacturer said, it can be used by artists. It only proves how great the mic is.
So, the answer is clear- streamers and gamers should be pleased with this one. From our experience, It pays off to buy this product.
Key features
First a few words about the installation of a Tonor TC-30 microphone, for computers it is a simple plug and play device. It means that you plug it in and start recording your vocals, games or whatever you want. The same goes for Macs and PS4.
But, let's start with the package itself. You get manuals, as always, a condenser microphone that is connected to the shock mount, the foldable mic tripod and the USB C cord. Therefore, the package is not confusing, and you will manage to assemble it on your own. If you prefer, you can take a tripod off simply by unscrewing it and attach it to a boom arm.
The mic has a good off-axis suppression function, and therefore, it can suppress the background noise and enable more natural sound. Gamers and streamers will love that, podcast hosts will be satisfied, as well. Moreover, the aforementioned shock mount can efficiently reduce the noise caused by a keyboard, mouse or touch of the microphone.  
Related: Best Streaming Mic Under 100$
2. Elgato HD60 S+ Capture Card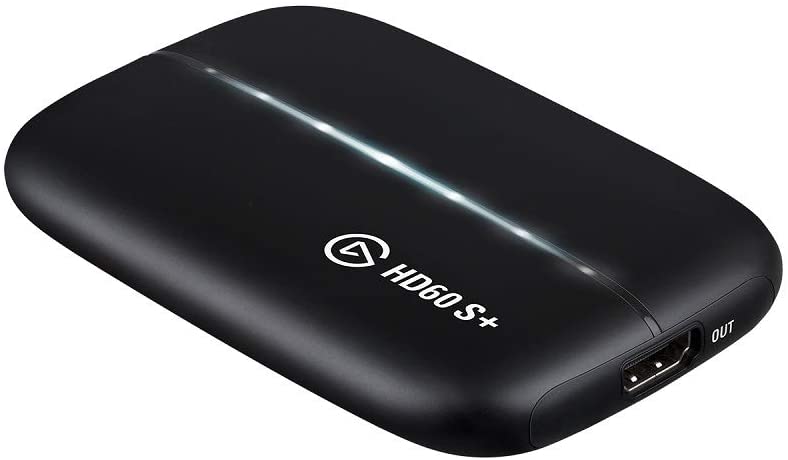 Firstly, we would like to explain the concept of Capture Cards to beginners who read this text. Nowadays, streamers and viewers often say that capture cards are crucial for serious streaming. Why is that? Well, thanks to capture cards, you can capture the best moments of your gameplay, and use or edit them later.
Secondly, a few words about Elgato. A trusted and reliable, well-known among serious streamers. Their stream decks are parts of many PS4 streaming setups, and nowadays, their capture cards prove that they are experts in the streaming gear.
Finally, when it comes to Elgato HD60 S+ Capture Card there is no mistake- one of the best in the market.
Who is it best for
Well, game streaming is all about capturing those crucial gameplay moments. With this capture card, you will be able to stream, play and focus on your content.
Therefore, the streamers and gamers should check this. 
Key features
Elgato HD60 S+ is an upgraded model of Elgato HD60 S. So, those who have used Elgato's capture cards before know how good they are.
It comes with an HDMI cable and a USB C. Basically, USB-C connects the capture card and your device, while HDMI connects your display to a capture card. Do not worry, the whole process lasts between 5 and 10 minutes.
Generally, the two features that piqued our curiosity are HDR10 and 4K60 passthrough.
HDR 10 (High Dynamic Range) is a feature you will find on a variety of monitors and cameras, and most important, it can be enabled on PS4.
The main points of HDR10 are details that can be seen in various lightings.
If you enable HDR, you can see more details in the lightest lights and darkest darks, moreover, colours become more vivid.
In addition, as long as your HDR is enabled on the PS4, you will be able to record it. The best thing is that with HDR you can capture the best moments and images, while you are enjoying the game or your content.
On the other hand, with a 4K60 passthrough, you will never have to sacrifice the quality of resolution for the stream.
It means that you will be free to play your game even in 4K while capturing it in full HD. Isn't it lovely?
Related: Best Capture Card for Streaming
3. Canon EOS 5D Mark IV Camera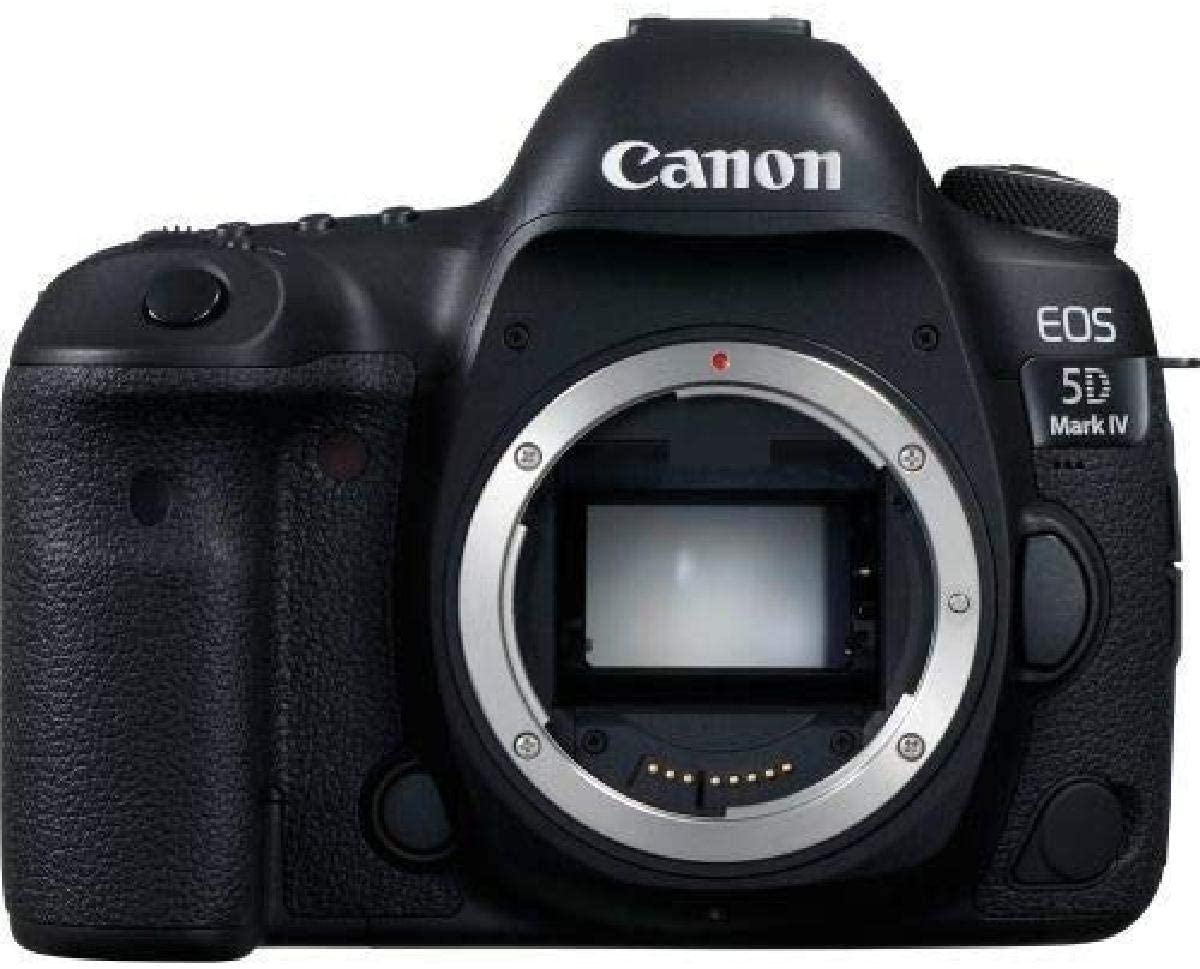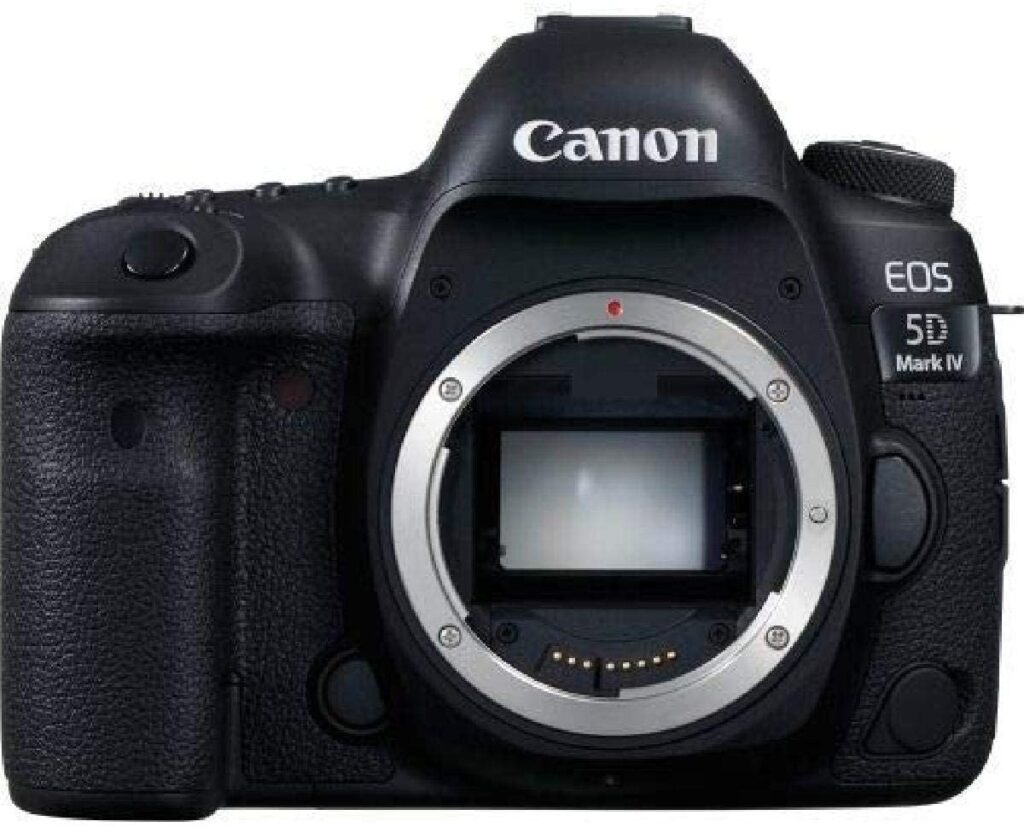 What shall we say about Canon? Even those who are not into digital or streaming equipment have heard of it.
But, let us say a few words about them. They come from the world's traditional leader in the area of industry, Japan. They have been in the market for almost a hundred years, so we can say that they are leading the way in reliability, quality and innovations.
Now, let us get back to the subject of this review, the Canon EOS 5d Mark IV camera. Although this model was criticized in the beginning, it survived the storm of criticism and became one of the most popular DSLRs in the market.
In our review, we will try to point out all the important aspects, and help you see if it can help you find the best camera for PS4 streaming.
Who Is It Best For?
Generally, a camera is a pretty expensive part of the equipment. This one is expensive, as well. Furthermore, we know that serious streamers are willing to pay even an exorbitant price to get what they want, but we advise you to avoid this one.
One can find much better cameras. At least, Canon has a bunch of others to offer.
Key Features?
This model has a full-frame sensor size and 30.4 megapixels. Therefore, you can count on those extra fine details to become visible in your streams.
However, autofocus is not one of its stronger sides. Namely, it has only 61 autofocus points, on the other hand, Canon R6 has 6072, for example. That can be a huge problem when it comes to streaming gear because the bad camera can steal your attention from the creative side if you want to focus on something, and make you worry about how the stream will look like.
Canon 5D Mark IV is limited to 8-bit 4K at 30fps. Moreover, it is using the extremely outdated and bloated MJPEG codec. It does not even include things that content creators adore, like zebras, focus peaking, digital image stabilisation or any other kind of professional feature you would expect a Canon camera to have.
Related: Best DSLR Camera for Streaming
4. OBS Software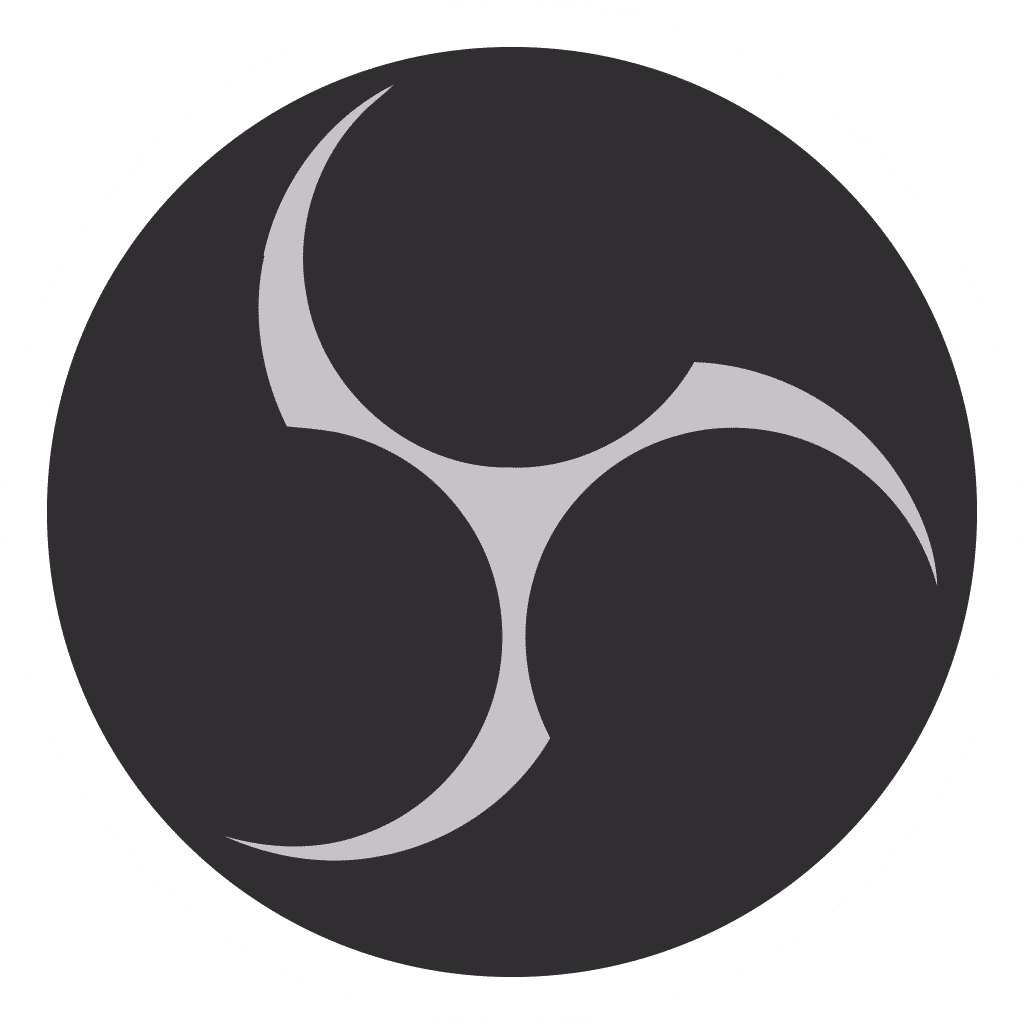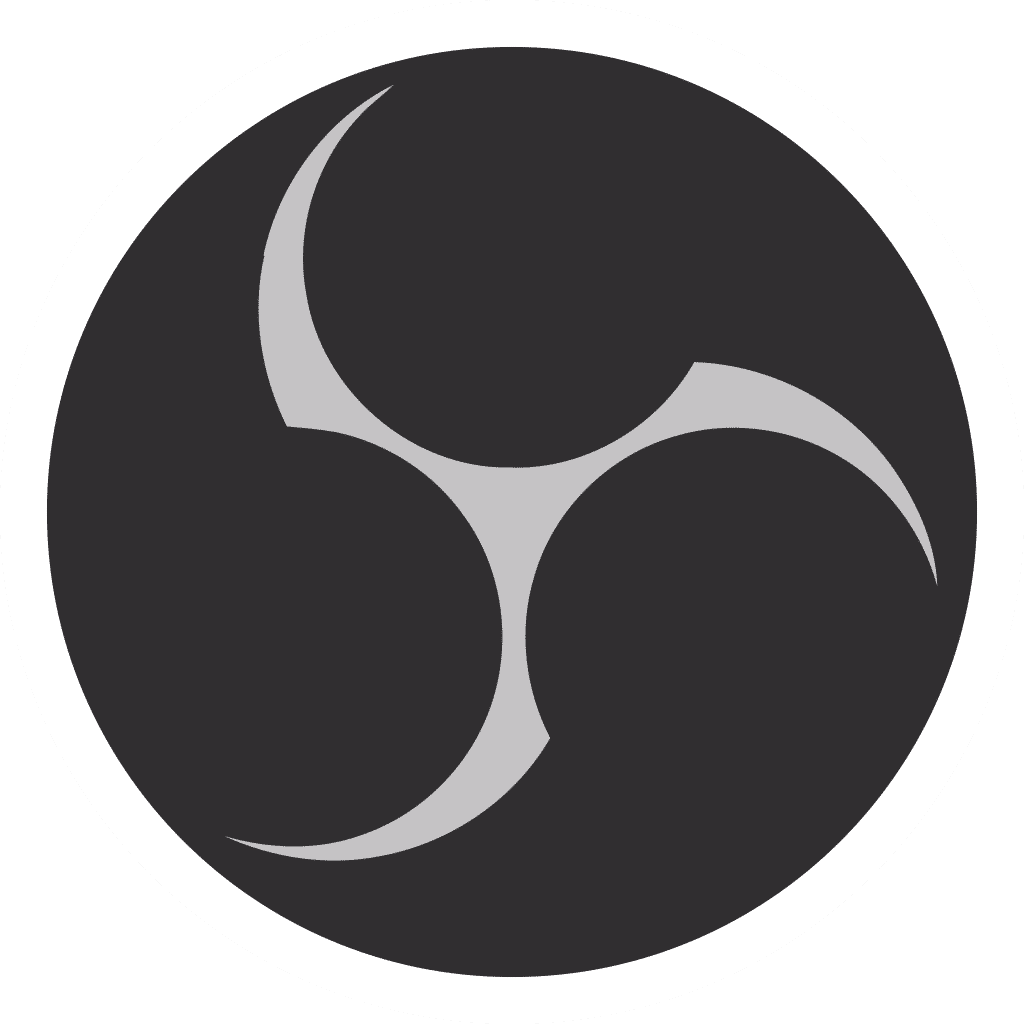 Did you know that you can stream from your PS4 even without a capture card? Well, it is possible with the OBS software. If you have always wanted to stream, but did not want to spend all kinds of cash on tools and hardware, this might be the right solution.
But first, let us say a few words about the OBS system. It is a system, that enables you top-notch audio and video editing. Nowadays, it is becoming more and more important, and many streamers are using it already. Thanks to this system, they can capture and mix audio and video materials, switch between scenes and most importantly configure the system according to their preferences.
Therefore if you do not want to spend money on capture cards, OBS is a good alternative for you.
Who Is It Best For?
OBS is good, and there is no doubt about that. Moreover, it is free and has a lot to offer. However, capture cards might be easier to use for some people, and those who are willing to pay might find more contemporary software than OBS.
It is up to you to choose, but we can say that this free and innovative app deserves your attention.
Key Features? 
First, you are going to connect your PS4 to your desktop. When you can see your PS4 screen on your laptop or desktop computer, you click on the expand button in the bottom right-hand corner, which will maximize your screen and make it a lot easier to stream.
Now, you should click ALT+Tab, and go to your OBS. There you can choose what your game scene will be and where you want your audio to be played. You will see once you activate it that there are a plethora of additional features, that you can adjust according to your own needs.
OBS has a game capture mode, but unfortunately, it does not support streaming in multiple bitrates at the same time. On the other hand, some paid software have native support for that.
It is important to pinpoint that OBS does not have direct social media integration.
Related: Best OBS Settings for Twitch
5. Elgato Stream Deck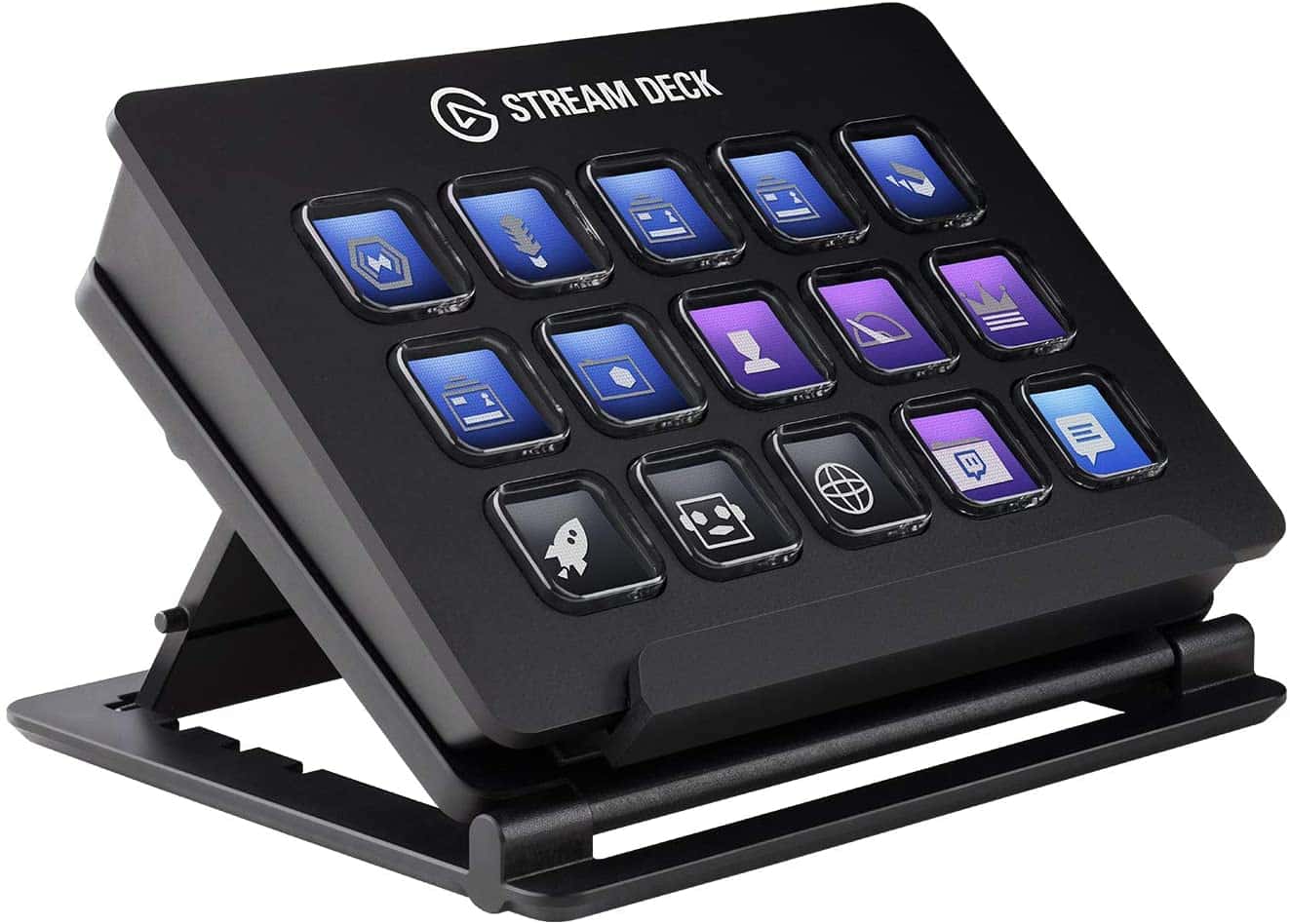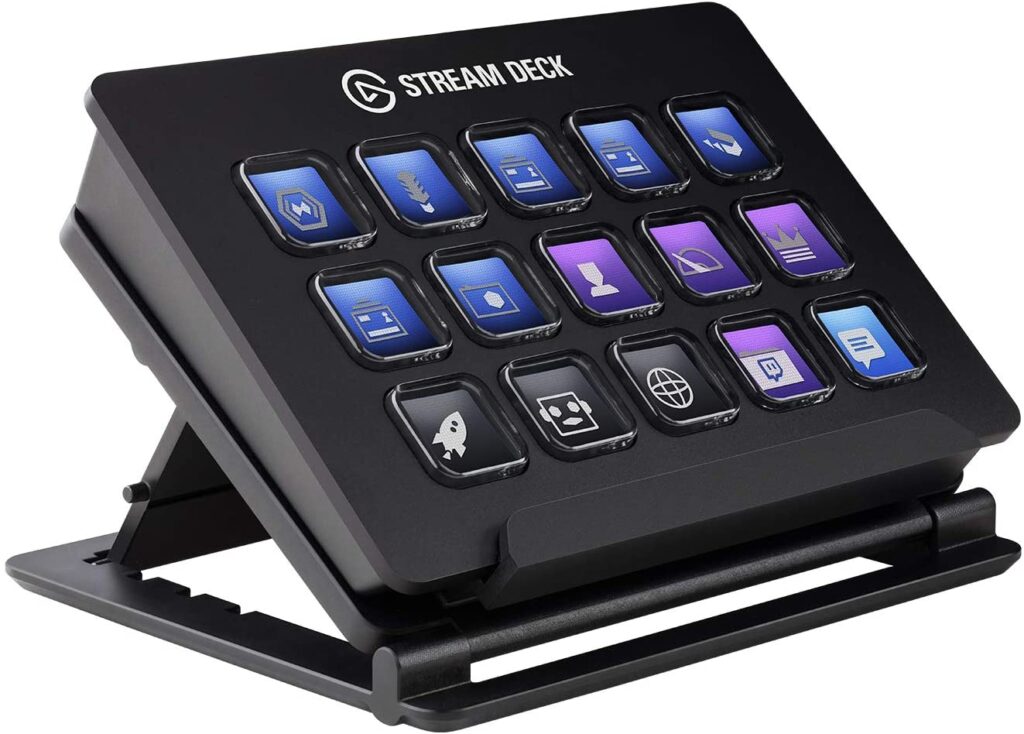 Stream decks have become widely popular and almost essential for any serious gamer or streamer. We believe that many of you are familiar with them, but still, for those who do not know, we will say a few words about stream decks' role and importance in the world of modern streaming.
The stream decks help you customize your streams, programmes and social media. Generally, they are like hotkeys which help you perform simple and easy tasks, as well. Streamers are often looking for easy solutions in the heat of their streams, so Elgato's stream decks are there to help them.
Elgato is the leading manufacturer of stream decks, therefore if you are looking for one, look no more because we guarantee, that from our experience, there are no better than this Elgato stream deck. 
Who Is It Best For?
A definitely great choice for everyone, but especially for those who intend to take their streaming to the next level with the best streaming equipment.
If you are a beginner, start with a six-keys stream deck. Furthermore, even experienced streamers use it. However, streamers who prefer a lot of shortcuts will be pleased with 15 keys stream deck. 
Key Features? 
There are three types of Elgato stream decks – with 6, 15 and 32 keys. Except for the number of keys, there are no differences between them. They all have equal capabilities and integrations.
We have decided to review the version with 15 keys. Generally, for us, even the Elgato stream deck mini with 6 keys is enough. However, we know that some might find 6 keys too little.
Anyways, every stream deck will help you, no matter how many keys it has. It will help you run your streams. For example, you can create scenes for each part of your stream, and thanks to OBS use them while streaming.
Moreover, you can perform multiple actions with a "multi-actions" tab. For example, with just one keypress you can change scenes, tweet, send messages and much more at the same time.
Related: Best Streaming Deck
6. Elgato Green Screen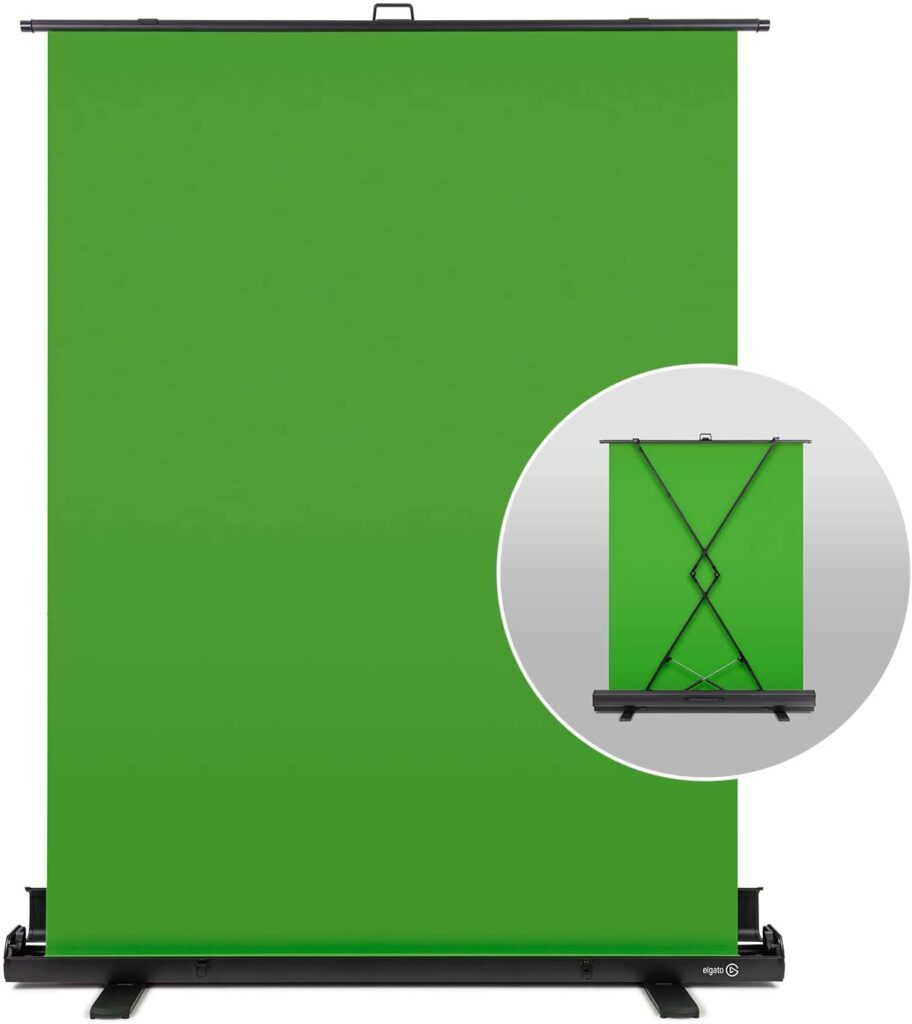 Many streamers are looking for a way to change their background. To use Xsplit or OBS software, and remove your keyboard you need a stable, single-colour background. Thanks to those two software and stable background you will be able to use not only green but any colour or background scene you like.
As we said before, Elgato is reliable and popular among the streamers, so there will be no mistakes when choosing their products. In this case, it is the Elgato green screen. However, there are cheaper alternatives that are available to you, but they will cost you in other ways.
Who Is It Best For?
Those in need of a green screen for streaming should be the most satisfied with this. By those in need, we mean professional streamers and those who aim high, or simply content creators who hate those boring backgrounds.
Key features
The setting up is as simple as it could be. You just have to unlatch the lid and pull up the screen. Tear down is simple, as well. Again you put it down, fasten and turn back the feet. Setting it up and tearing it down last a few seconds, so you do not have to worry about that.
The screen is reinforced with a durable X-brace and two hydraulic arms, which provide stability and generally, make things easier.
It can match the width of an ordinary 60-inch desk, and if by any chance you still see some of the backgrounds, do not worry because OBS provides you with the cropping tools helpful in these situations.
7. Inkeltech 18" Ring Light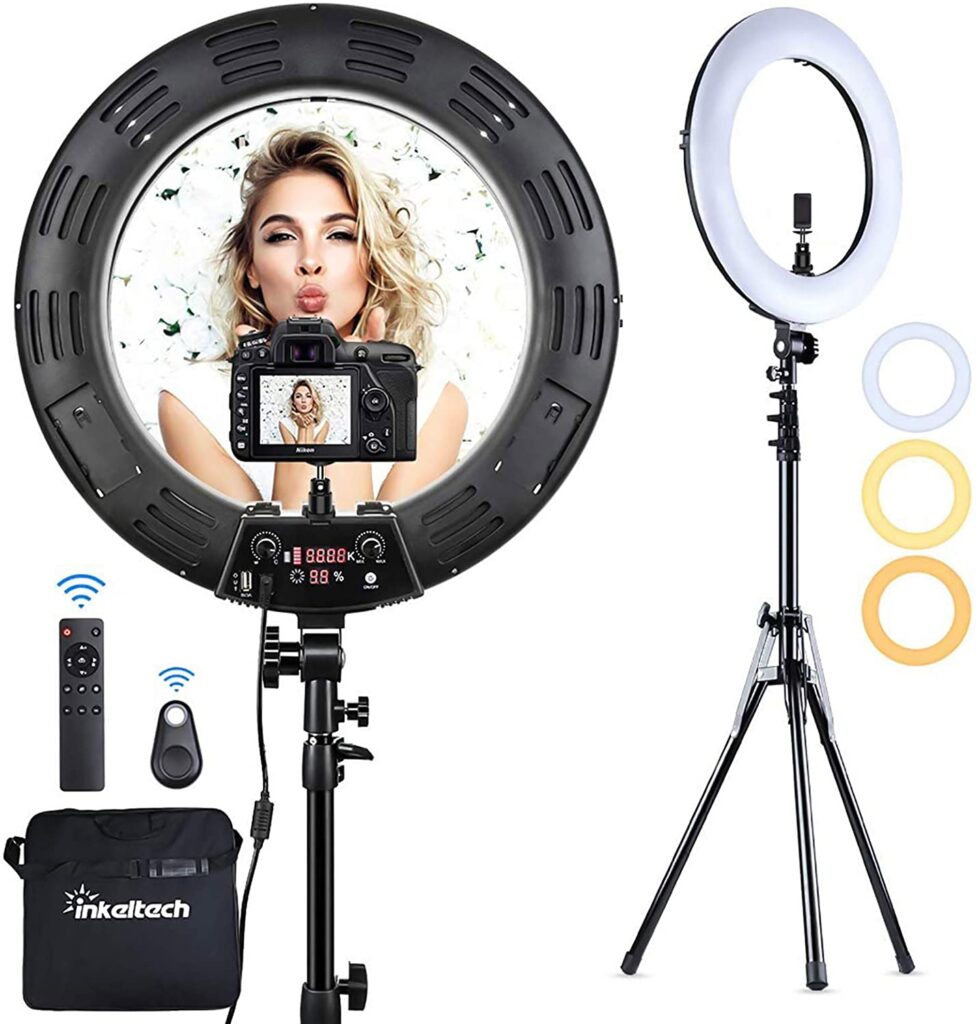 Inkeltech is a well-known brand for videographers, photographers and live streamers. What we like about them is that they constantly upgrade their products, they dedicate time and money to research what their customers need. They have a variety of products for anyone's budget.
Why are lightings important for your streams? First of all, you can create a perfect setting where you will be able to materialize your ideas. Secondly, you can opt for a different colour, and by that add various effects for your streams.
Therefore, we have chosen to review their 18″ Ring Light because we believe in its quality. Moreover, it is widely popular and reliable. However, we would like to point out that it is a bit pricey.
Who Is It Best For?
This kit would probably be more suitable for those who are already experienced with lighting equipment.
Its capability to adjust is great for professional photographers or videographers, and most importantly, for streamers.
Streamers will love it because it has a remote control, which enables them to focus on their content. Hence, they will not have to worry about wasting time on adjusting the lighting for streaming.
Key features
You get the light in the nice carrying case, while in the package with it you get a stand for a light to mount and an installation guide. Along with the light, inside the case, you will find a power cord, remote controller, smartphone holder and power supply.
The light is very big but lightweight. Therefore, you can bring it with you if you need it.
Inkeltech Ring Light is controlled by the knob on the stand or via the IR remote controller. You can modify the colour temperature from 3000K-6000K with ease, without using colour filters. You can choose various lighting modes. For example, Night Light Mode or Warm Light Mode, and five others.
A 360 degrees-rotatable phone holder is suitable for most smartphones if you prefer to put your phone and stream or watch something on it. 
Related: The Best Lighting for Streaming on Twitch
8. SteelSeries Arctis 1 Headset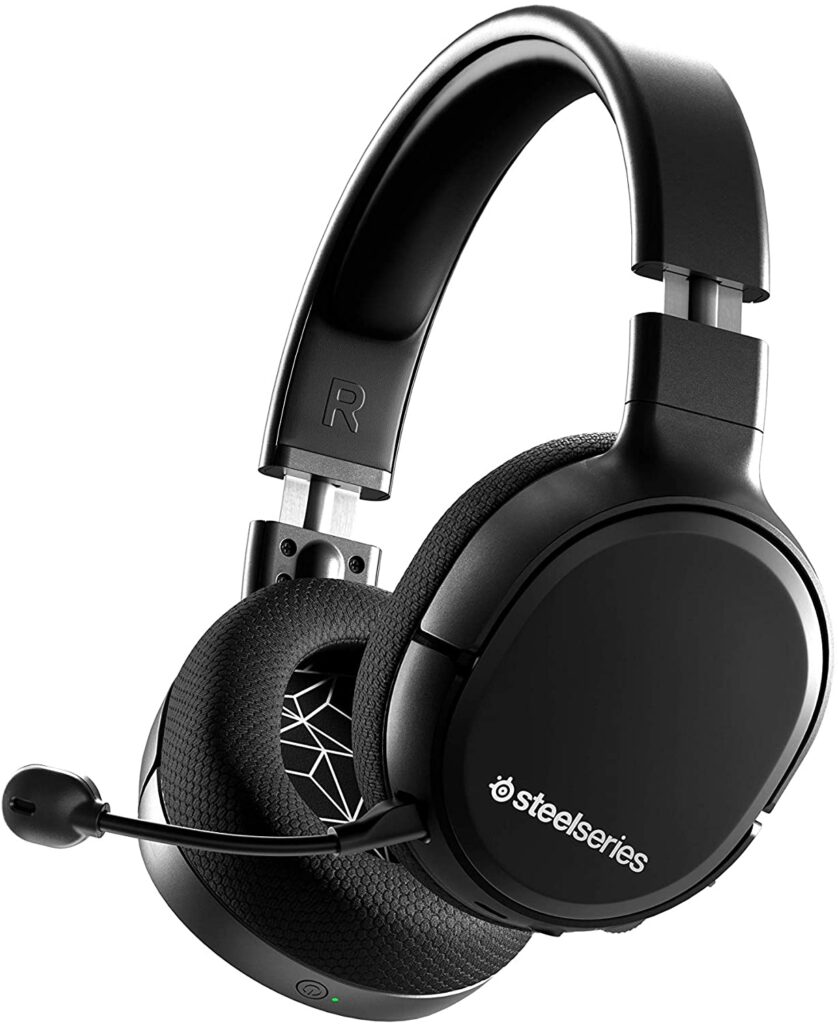 There are things that you simply need to have if you are a streamer. One of those things is, of course, a headset. The headset that we are going to review has almost everything you need. Namely, it is Steel Series Arctis 1 Wireless Gaming Headset, one of the first USB-C wireless gaming headsets.
If you are looking for a good addition to your streaming gear, SteelSeries is always a good choice. They are well-known in the E-sports community, and they have succeeded because their products are innovative and reliable.
Therefore, we hope that this review will help you choose the right headset for you.
Who Is It Made For?
Streamers, people who work from home all the time and PS4 gamers, who do not rely too much on Bluetooth connection will be more than satisfied.
When it comes to quality and the price, we believe that it is more than okay for the quality you get.
Key Features
Arctis 1 comes with a 3.5 to 3.5 mm audio cable since you still have to use an audio connection if you are an XBOX gamer.
The headsets charges via a micro USB port. However, the most important for PS4 users is that they get a USB C wireless transmitter, which they just have to plug into a PS4. If, in any case, your PS does not have a USB C port, there is an adapter to help you.
It has a 3.5 mm audio jack, so you can change a microphone if you like.
 Generally, the Arctis 1 headsets are lightweight, they use plastic body panels and have super-breathable fabric ear pads. As you probably know, it is good to keep your ears nice and cool after long streaming or gaming sessions. Most importantly, they fit on your head exactly as they should. They appear an even amount of pressure around your ears, so sometimes we even forget that they are on our heads.
When it comes to their performances, you would probably notice no difference between them and more contemporary or expensive headsets.
If you want to adjust something about your headsets, you can connect to "Steel Engine 3" on your computer and modify their dynamic range compression, eq, mic volume and sidetone. These changes will be saved directly on your headsets. You do not have to worry about the adjustments you have made because they will carry over from PS4 to your computer and vice versa.
We literally had zero issues with the wireless transmitter. When you plug it into the PS4, it automatically connects to your headphones. Therefore, it is like a plug-and-play device. Even connection drops did not occur, and we tested them through multiple walls.
However, it is important to pinpoint that they do not have Bluetooth 4.2 or 5.0. You will have to use them with the transmitter on your phone, as well.
Related: Best Wireless Headset for Streaming
9. NETGEAR Nighthawk R7000 Router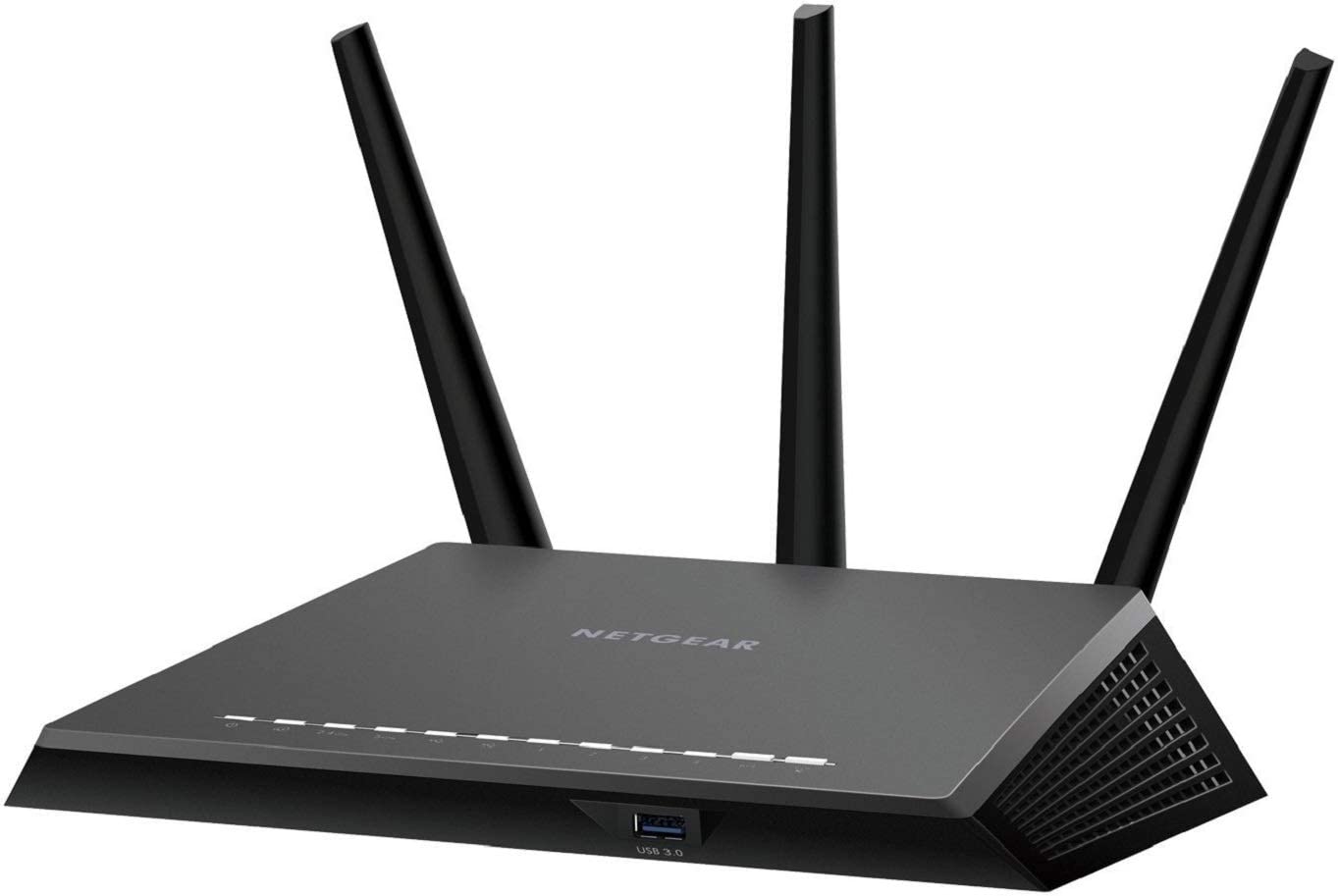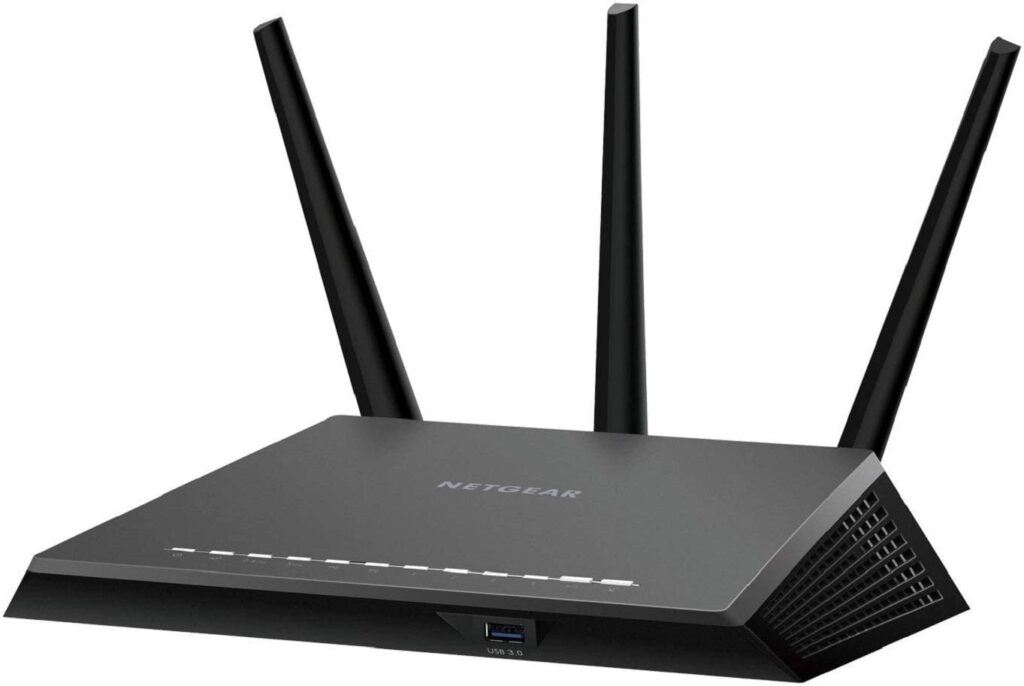 There are a lot of things we like about the NETGEAR Nighthawk Smart Wi-Fi Router, but most of all its excellent speed and retro stealth design. It is one of Netgear's products from a premium dual-band 802.11ac router line-up.
When it first appeared it was a top-notch product. Many of its aspects, like speed, quality of service (QoS) and mini-USB adapter, made this router one of the best back then. Even nowadays it is very popular, according to many reviews on Amazon and Google.
Therefore, our team think that this NETGEAR AC1900 Wi-Fi router would be a great choice for your PS4 streaming setup.
Who Is It Made For?
The QoS feature and overall good performances of this router make it an all-time classic. Yes, like we all know there are better and more contemporary routers.
However, we would strongly recommend this one for PS4 streamers, and all those who are looking for a router. 
Key Features
Let us be honest, this router is not perfect and the best in the market. Objectively, it has its flaws, like throughput at 2.4GHz and it definitely takes some time to apply settings change. However, its speed is great and it delivers goods not only in data but in range, as well.
It has an attractive, kinda retro design and it is sturdy. The router has rubber feet, and therefore, it will not slip.
Inside it has a dual-core 1GHz processor and it can support 600Mbps at 2.4GHz and up to 1300Mbps at the 5GHz band. The so-called R7000 has 256MB RAM and 128MB Flash memory.
There are two USB ports, one on the front (USB 3.0) and one on the rear (USB 2.0). On the back panel, one can find Gigabit WAN and Gigabit LAN ports, power and reset buttons.
We doubt that you will have any installation problems since its instructions are concise and clear.
An enhanced QoS is one of the key features of this device, and it contributes to its performance hugely.
Related: Best Router for 4K Streaming
Conclusion
We hope that this list will help you find the best additions to your streaming gear and PS4 streaming setup. There are things that you will surely need and those you might need at some point.
To conclude, we cannot imagine a serious PS4 streamer without Steel Series Arctis 1 Wireless Gaming Headset and Elgato HD60 S+ Capture Card. Headset and capture card are the things you are going to need always if you are planning to become a serious streamer, and all other things we have reviewed will certainly take you to the next level of streaming whenever you decide to purchase them.
Frequently Asked Questions
null!– wp:rank-math/faq-block null –>null/p> nulldiv class="wp-block-rank-math-faq-block"> nulldiv class="rank-math-faq-item"> nullh3 class="rank-math-question">What equipment do I need to start streaming on PS4?null/h3> nulldiv class="rank-math-answer">Generally, to begin streaming, you only need your PS4 and a stable internet connection. However, if you want to form the best PS4 streaming setup, you are going to need a few more devices. First of all, a good PC, that can support all the streaming feature. nullp>null/p> nullp>Secondly, a good capture card, like Elgato HD60 S+ is always welcomed. You need it to capture scenes and footage from your PS4. Thirdly, there are a variety of different headsets and cameras in the market. null/p> nullp>Moreover, bear in mind that you do not only need a headset, but also a good microphone. We have reviewed Steel Series Arctis 1 Gaming Headset and Canon EOS 5D Camera. Therefore, you can take a look at those we have recommended to you. null/p> nullp>Finally, things like the Elgato Stream Deck or OBS software are definitely things that you are going to need at some point. However, it is not crucial to have at the very beginning of your streaming career. Moreover, ring lights and green screens can always contribute to the aesthetical aspect of your streams.null/p>null/div> null/div> nulldiv class="rank-math-faq-item"> nullh3 class="rank-math-question">Do I need a capture card to stream PS4?null/h3> nulldiv class="rank-math-answer">No, you do not. You can capture your best gameplay moments via OBS. However, an OBS setup can be a bit confusing and hard, especially if you want it to perform the capture card role. Overall, we think that a capture card is the best option and the most simple option for capturing gameplay, and therefore, we strongly recommend you get it.null/div> null/div> nulldiv class="rank-math-faq-item"> nullh3 class="rank-math-question">Can you use the stream deck on PS4?null/h3> nulldiv class="rank-math-answer">For now, no. However, we believe that option will be available soon. Until then you can connect your PS4 to a computer, and then use a stream deck.null/div> null/div> null/div> nullp>null!– /wp:rank-math/faq-block –>