QUICK OVERVIEW: Best Stream Deck Alternatives
<!—INSERT CODE BLOCKS BELOW—>

Fully customizable
6 LCD buttons

Audio mixer controls
Multiple software support

60 customizable buttons
Red and blue backlighting
The stream deck is an excellent addition to any streamer's setup. For example Elgato Stream Deck. It is excellent for streamers.
You can bring up animations and images, send messages or simply launch media. Moreover, one can interact equally effective with his/her audience without losing the focus on the game.
However, we know that it is not suitable for everyone. Its bulkier size, high price and lack of versatility outside of streaming might make many streamers look for other options.
Post 6 of 7 in the Stream Deck
Best Stream Deck Alternative
Reviews
Our team has made a list of stream deck alternatives. Like we mentioned in the introduction, we know what products like stream deck need to have.
Hopefully, this list will help you to make the best choice, whether you are a beginner or just looking for a cheap stream deck alternative.
1. Elgato Stream Deck Mini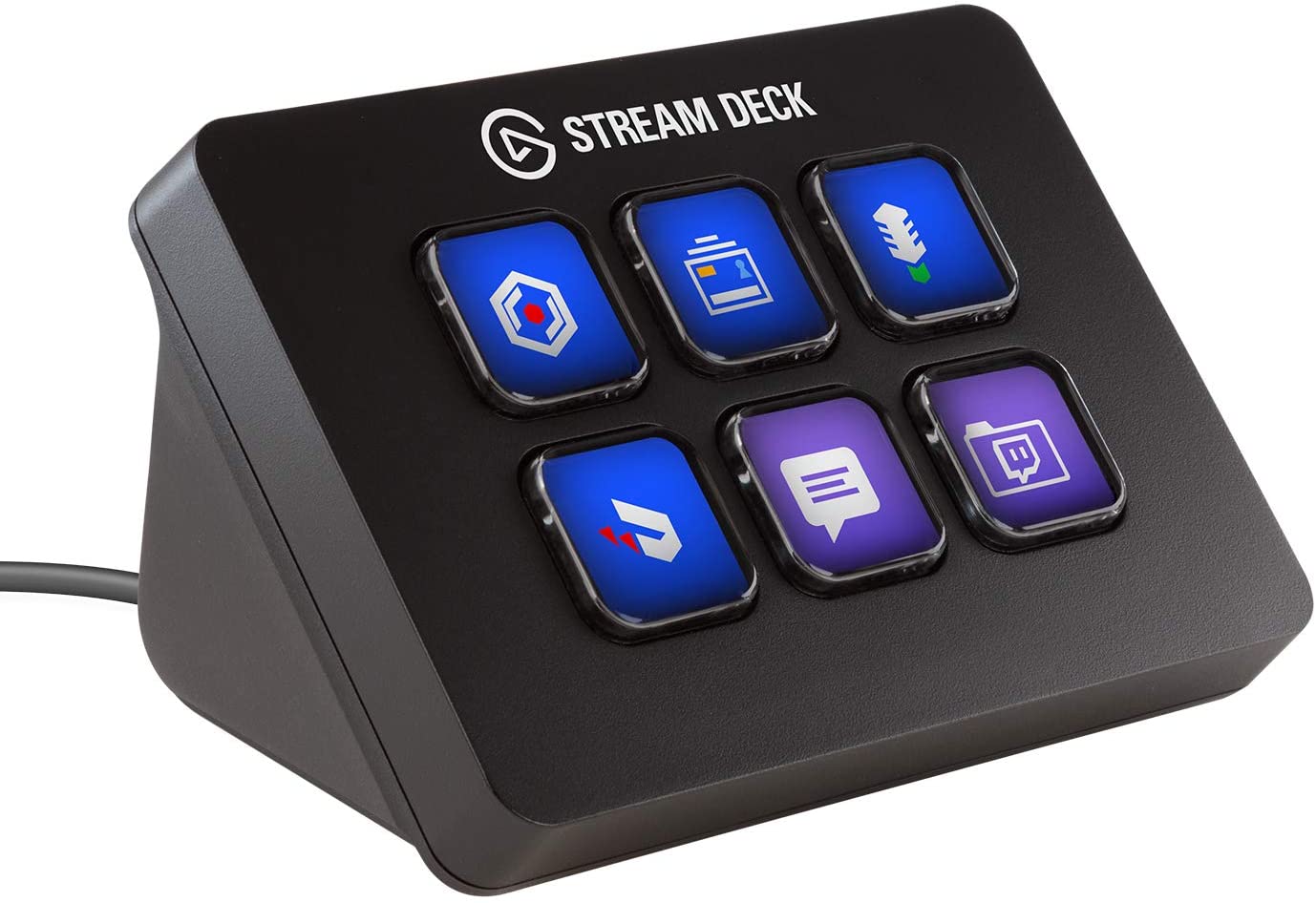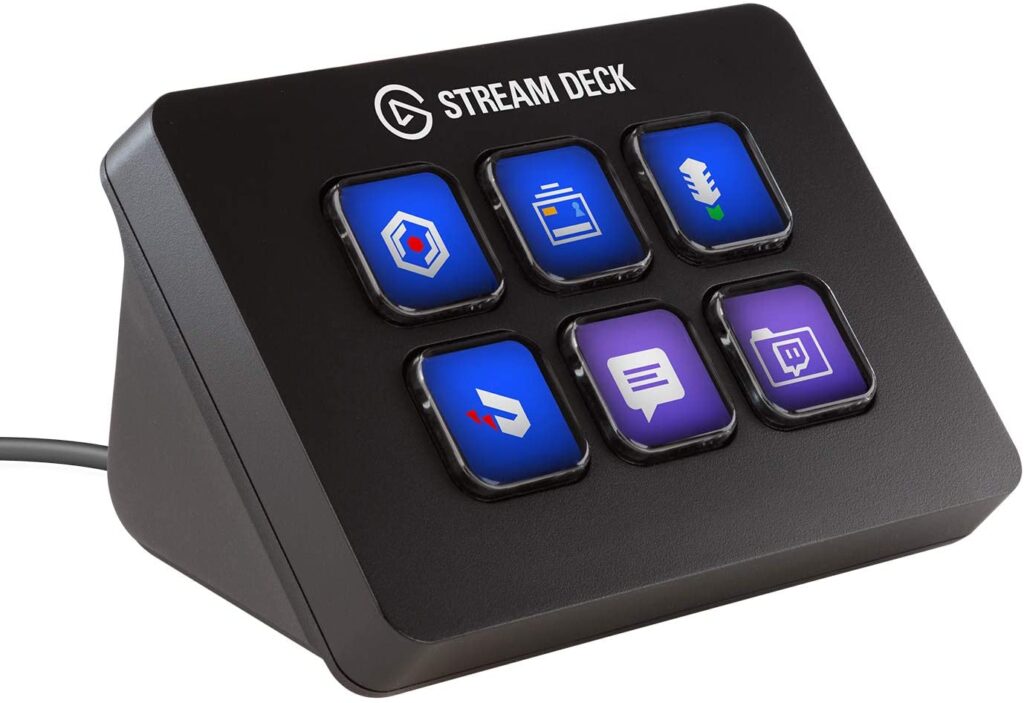 Let us say that this is the smaller and more affordable package of Elgato Stream Deck.
---
2. Loupedeck Live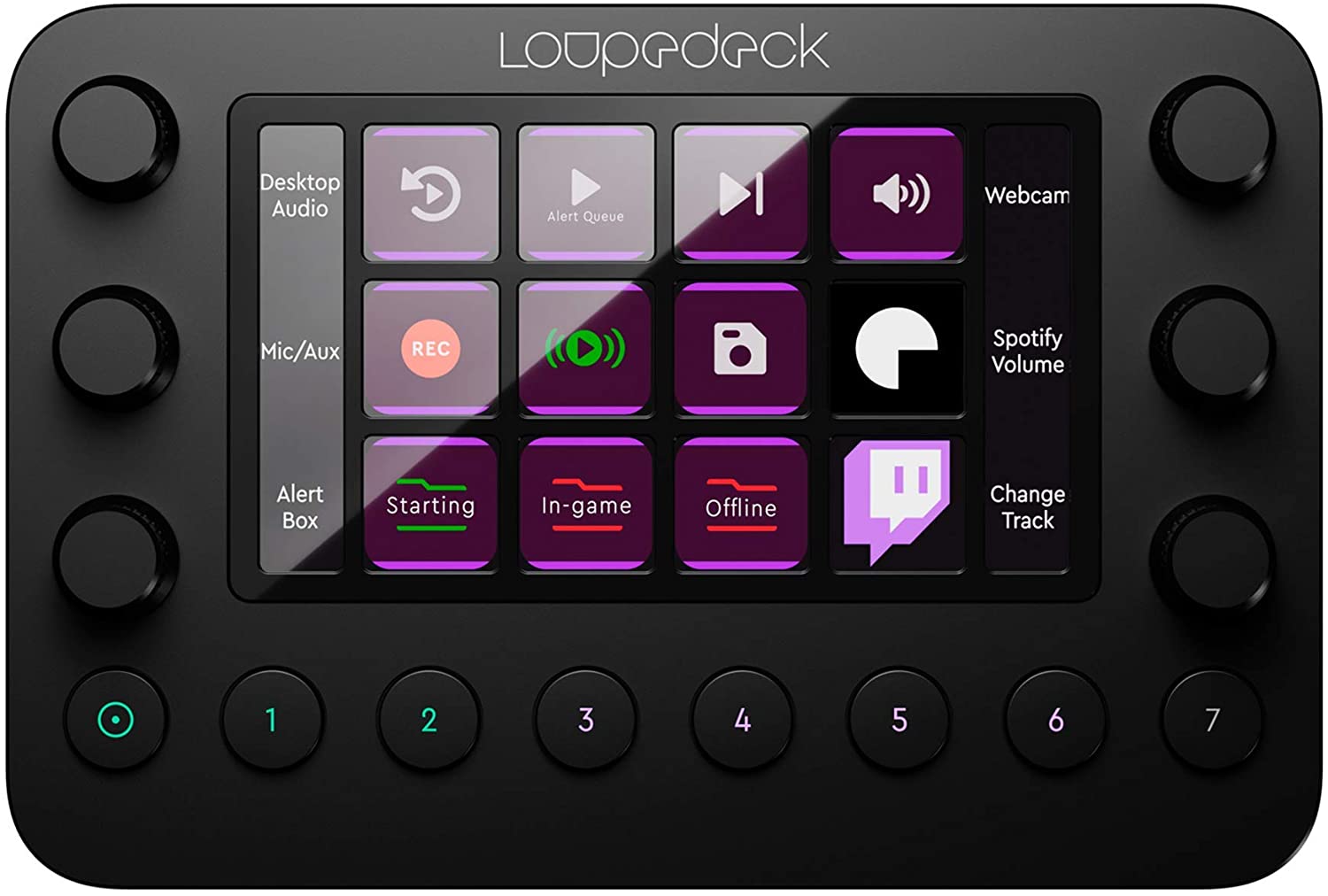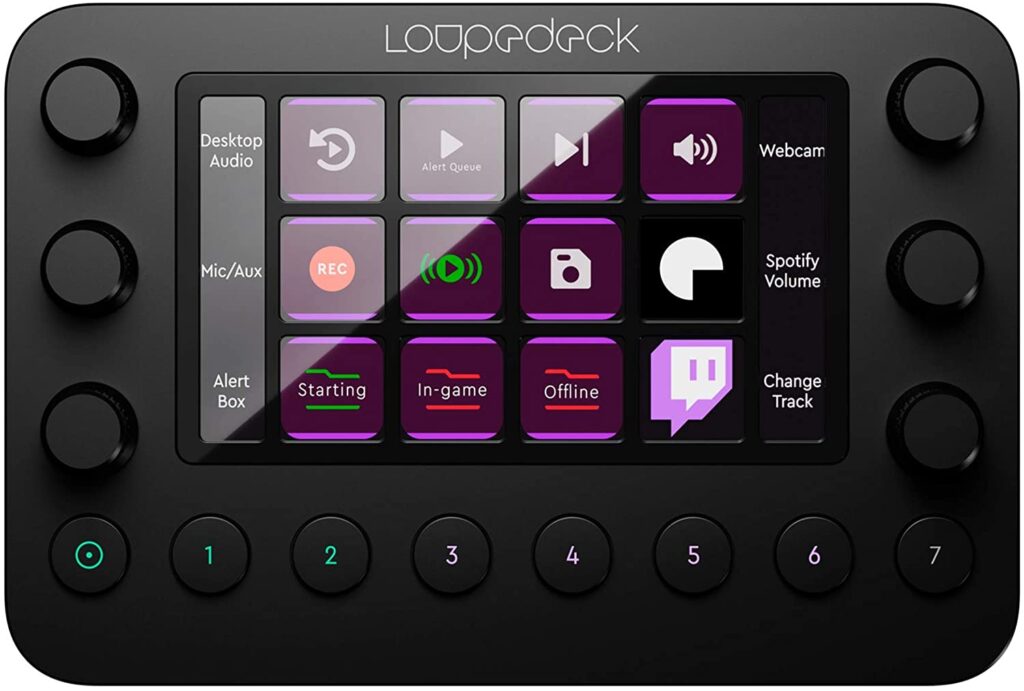 This seems like one of the best Elgato stream deck alternate options.
It has programmable dials and multiple buttons.
However, we think this product is not for everyone. You will see why.
---
3. XK 60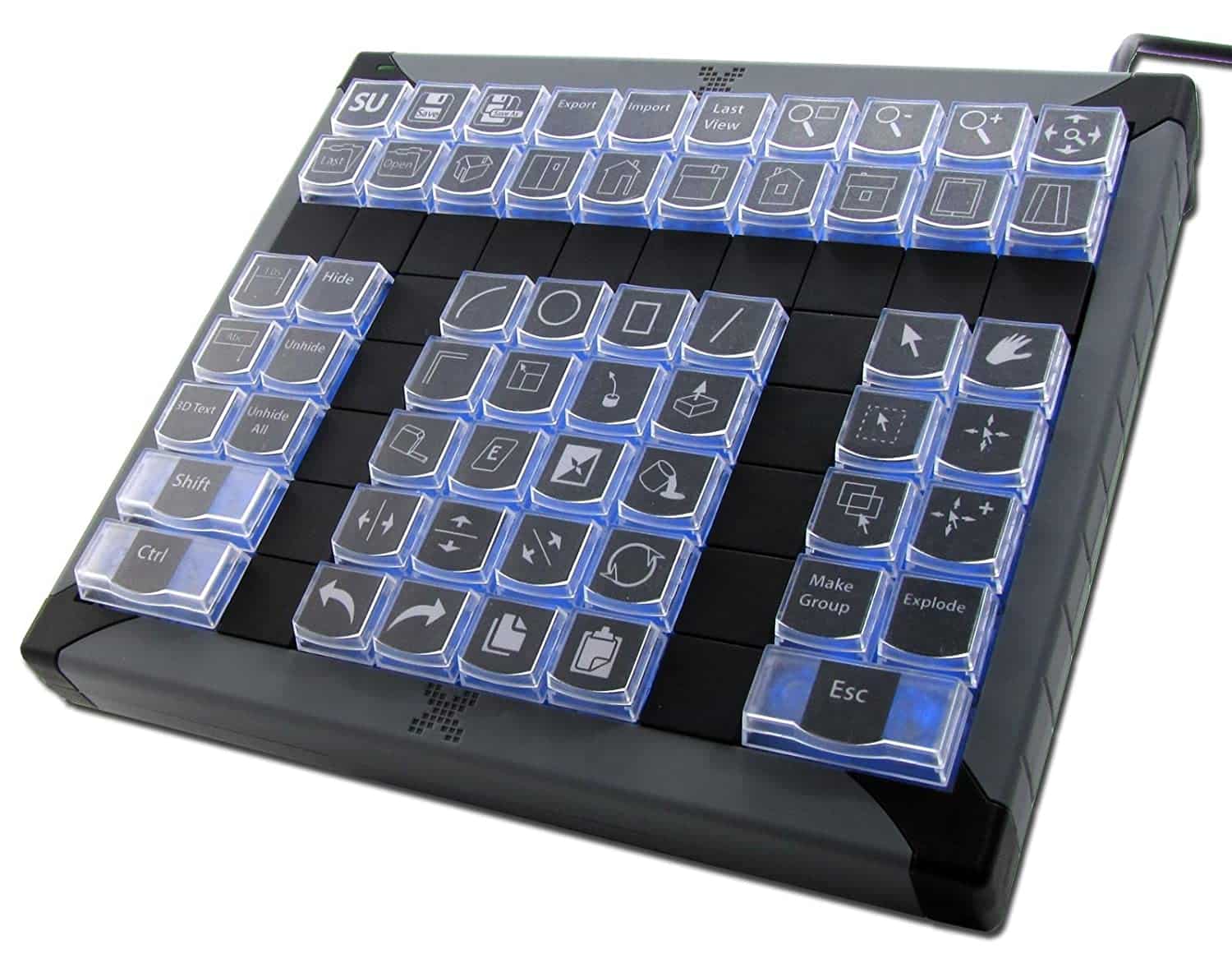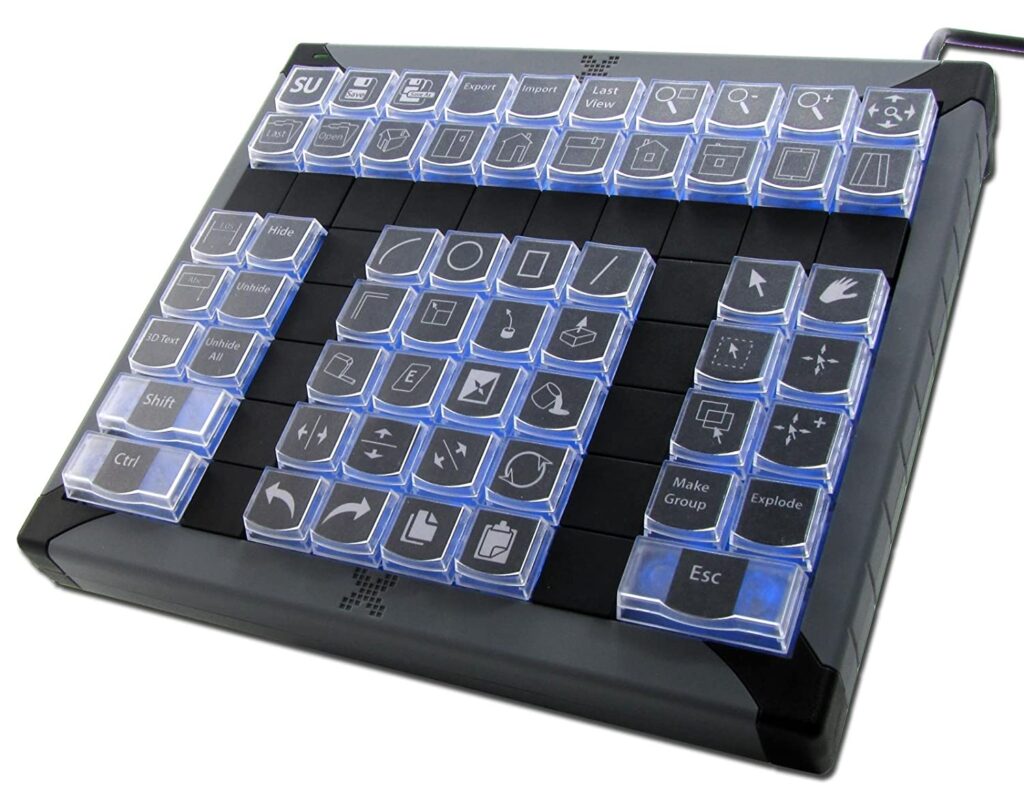 The XK 60 comes with internal memory and 60 customizable buttons.
The internal memory means that you do not have to worry about losing your preferable settings if you transfer from one PC to another.
---
4. Contour Design ShuttlePro V.2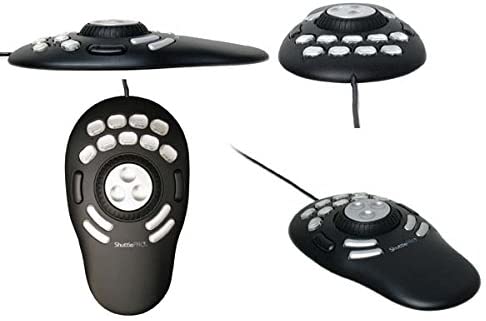 This design is just… Wow. The Shuttle Pro comes with 15 buttons. Nine buttons have a removable cover so you can label them easily.
If you are looking for easy and quick control over video or audio editing or even picture editing you will be satisfied with this stream desk.
We can say that it simply allows you to create better content, without any fuss and in less time.
Overall, we can recommend this one to you if you are looking for customizable controls for editing audio, video material or pictures.
---
5. Max Keyboard Falcon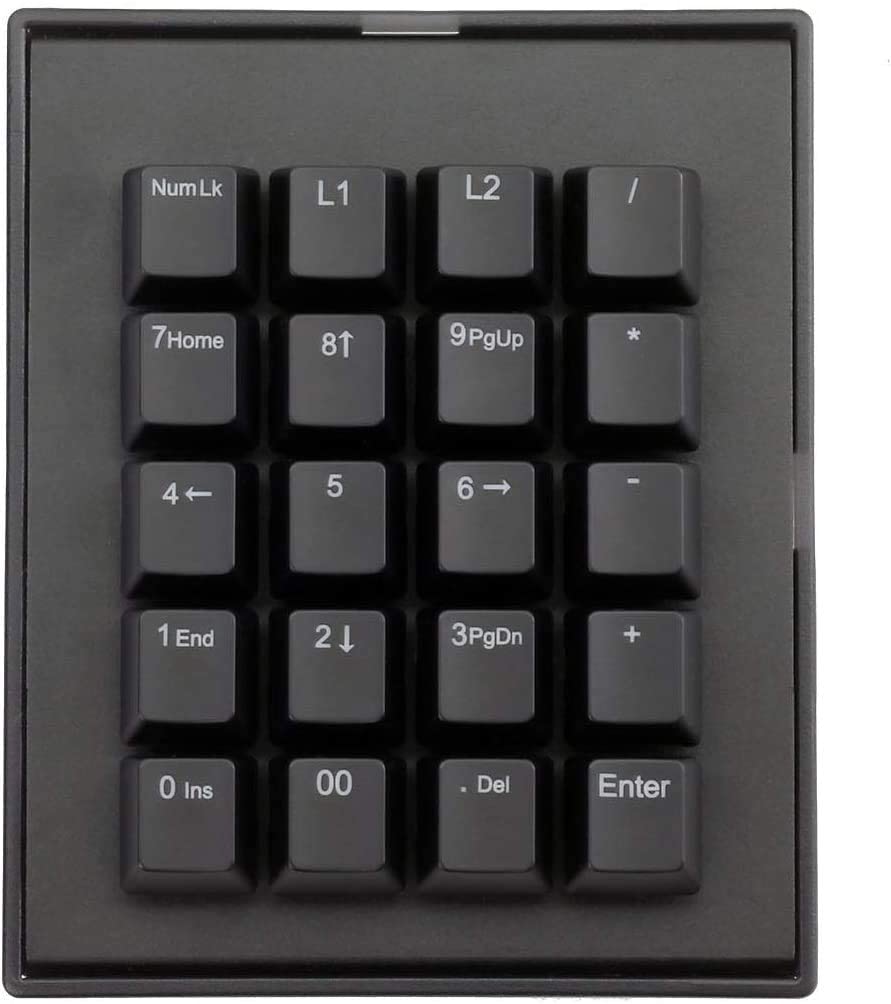 The Max Falcon is a programmable micro pad that contains 20 keys.
---
6. DIY formula (KEYPADS)
The vanilla stream deck is essentially only a customizable keypad. If you remove the LED switches you will see that.
To assemble a cheap stream deck you only need a free key remapping software and the num pad. Therefore, you can assembly it for under 20$.
If you are willing to get a paid version we recommend software with intuitive navigation. However, if you do not want to pay feel free to use other free key remapping software.
---
7. Stream Deck Mobile Apps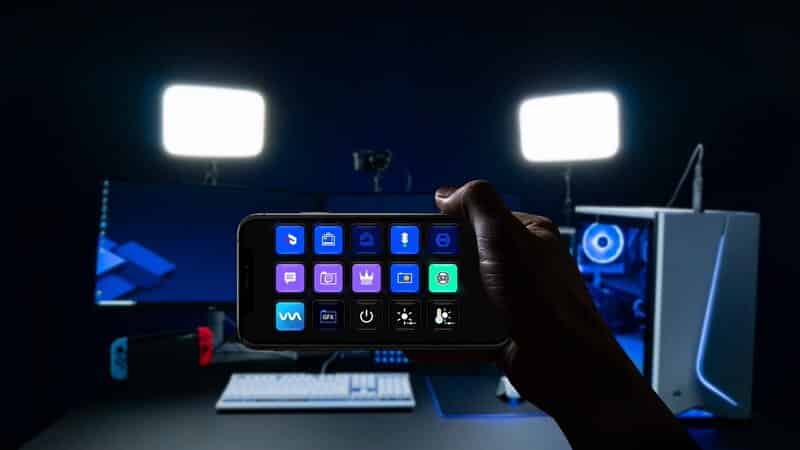 Here is one of the best Elgato stream deck alternate choices. Namely, if you are not willing to invest in hardware you can buy Elgato software. You can turn your mobile into so-called "stream deck mobile".
---
8. Streamlabs Deck
Streamlabs deck is excellent streaming and broadcasting app for your mobile phone.
If you are using Streamlabs OBS stream deck on PC, then you can use the Streamlabs deck app as a remote controller. The app is good, but it has limited usability.
---
9. Stream Puppy
Stream Puppy is mostly built for Twitch streamers. The client app is available for Apple and Android users, as well. However, the server app is only available for Windows users.
Nowadays, it is normal to use your mobile phone as your own stream deck alternative.
It is up to you to find a stream deck app that will help you to convert your mobile into, let us say kind of "stream deck mobile app" that will turn into a control panel.
Here are our mobile alternatives:
10. Deck Board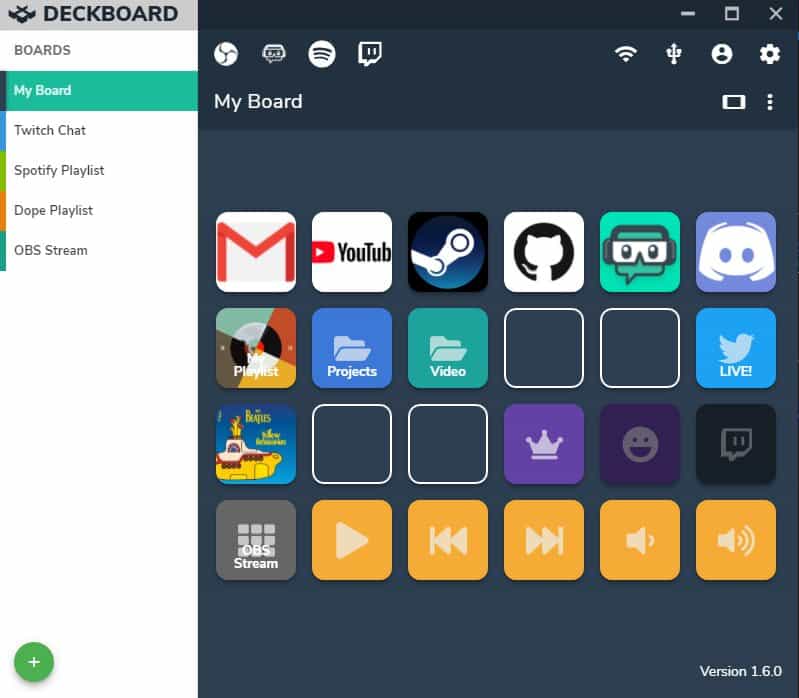 The free version of the app gives you access to 12 buttons. On the other hand, if you pay 30 buttons will be available for you. Generally, Deck Board can be used as a streaming assist tool, controller of flight simulation or just to make tasks fast and easy.
---
11. Touch Portal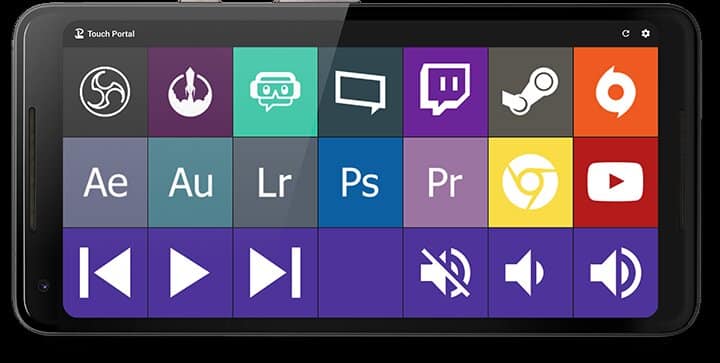 Touch portal free version has almost everything you need. On the other hand, if you purchase a paid version you will get 110 keys, which can be too much on an android.
This alternative is available on Mac, Android, Windows, and iOS devices.
---
12. Macro Deck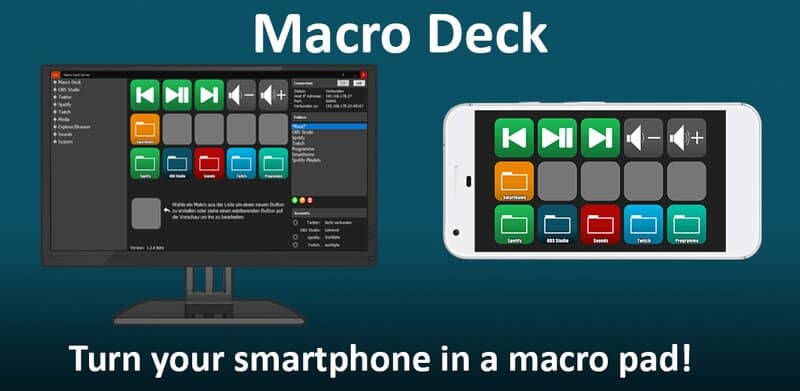 Macro Deck can convert the phone into a deck. However, it has limited customizability. Therefore, some might say that it is easy to set up the app. We can agree.
---
13. Matric App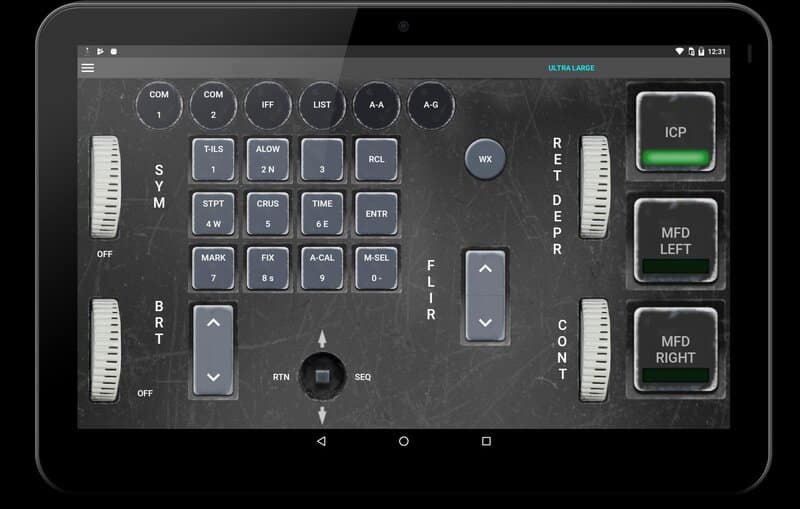 It is available on Android devices and it has native support for OBS studio. Matric App converts your phone into a media deck.
---
14. Up Deck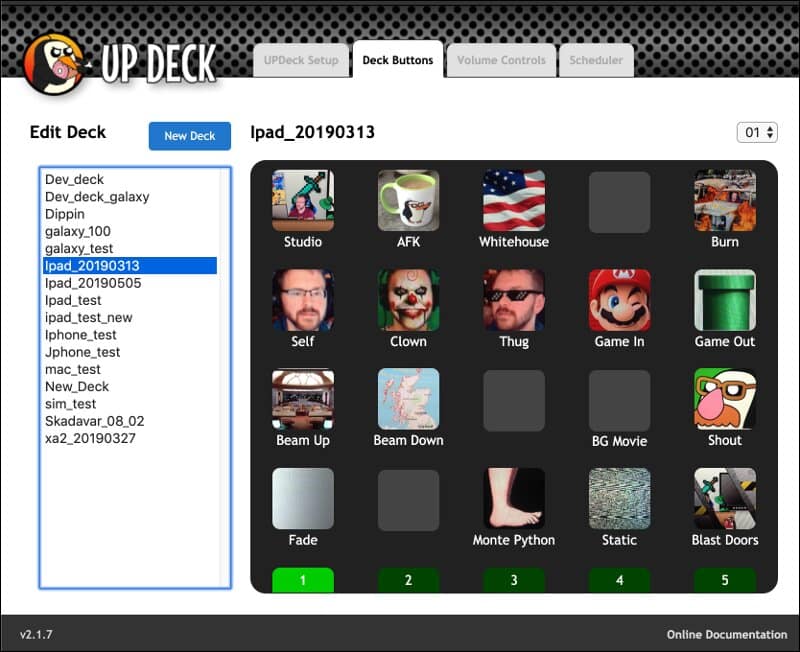 Up Deck is available on Android and iOS devices. Moreover, you do not need to install any server app on the PC. It is compatible with OBS alone.
Of course, OBS is one of the most popular programs for PC users who want to become streamers. Especially if the PC users are not prepared to pay an arm and a leg for a specific streaming gear.
---
15. Lioran Board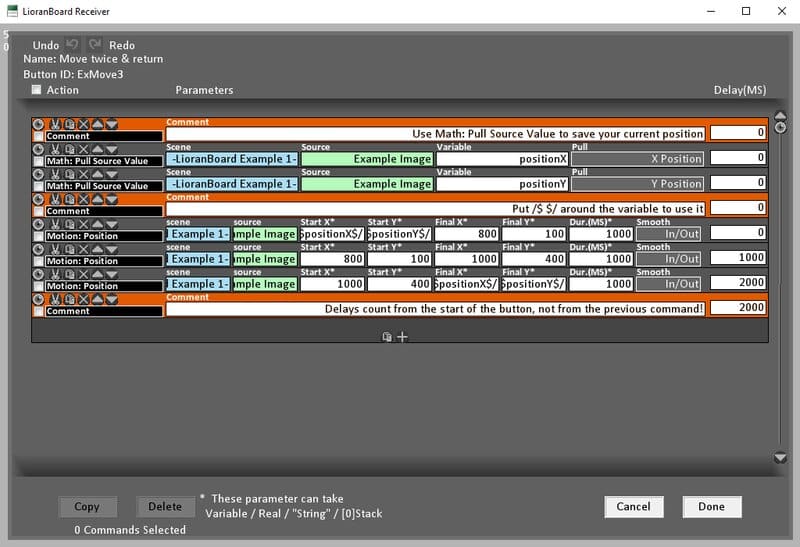 Lioran Board is of course-free. It is only available for Windows and Android. Hopefully, they will expand to Apple devices and other platforms soon. It is fully customizable.
---
Conclusion
To conclude, we have shown you a list of 15 stream deck alternatives. Hopefully, it will be helpful.
There are options if you need a stepping stone for streaming or if you are looking for a more serious Elgato stream deck alternative.
Our team agrees that Elgato Stream Deck Mini is the best option when it comes to price and quality.
They are absolutely in line.
Moreover, if you want to upgrade your stream deck at some point, you can join it with the Elgato Stream Deck and get 21 customizable, LCD buttons at your service.
Frequently Asked Questions
Can you use your phone as a stream deck?
Yes. Nowadays, you can turn your phone into a perfect stream deck. However, in most cases, it will not have as many buttons as the "ordinary" stream deck. In the text above, you can find the best apps, that will help you to turn your phone into a stream deck.
Is stream deck mobile free?
The Stream deck on mobile is free to download, but you will have to pay for its full use. You basically buy software only. As we said, you get 30 days free trial and after that period you need to pay a monthly subscription for it. For now, as we mentioned, there is no lifetime license.
Can I use my iPad as a stream deck?
We will quote Elgato on this "The stream deck mobile works for both iPad and tablet devices". When it comes to different types of stream deck alternatives, you can check their compatibility with the iPad and tablet system in the text above. Generally, we hope that all these alternatives will soon become available for iPad users if they are not already.
Join our Discord Group. Ask questions, team up with fellow streamers, share memes, and more!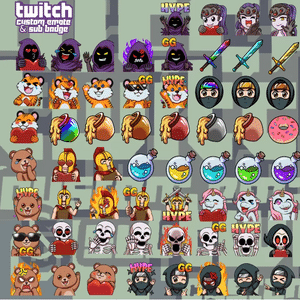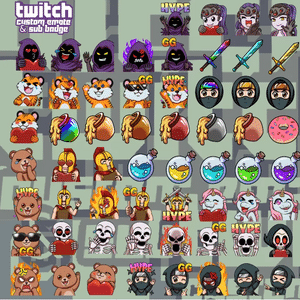 Claim for FREE:
FREE Emote PACKS
A book on growing your audience