Becoming a successful Twitch streamer is a long and arduous task and the competition is often fierce. 
In order to beat other streamers and rise to the top, you will have to pay close attention to details, little things that can make or break your streaming career.

Here are some of the most important Twitch tips for beginners that you may want to incorporate into your streaming model to make it more attractive to new and existing followers alike.
Best Twitch Streaming Tips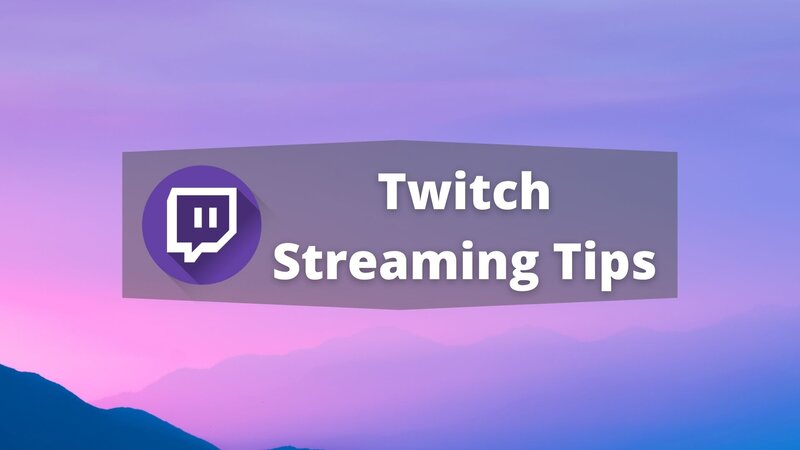 1. Determine your goal and why are you streaming
The first and the most important tip of them all is to have a clear plan in mind before you start your stream. 
Do you want it to be a hobby? Or are you aiming to make the stream your main source of income?
Regardless of what you choose as your end goal, you will need a well-thought-out, step-by-step plan on how to reach it.
Write down a list of things you want to do both on and off stream, and follow it meticulously. 
Getting into streaming with a clear goal in mind makes your decisions more focused, resulting in attracting more people over a set period of time when compared to a disorganized streamer.
2. Check out your competition
The next thing that you will want to do, perhaps even before you turn on your first stream, is to check some of your already established competitors and observe the way they act on stream. 
By watching these streams you will get some valuable insight into the technical aspects of streaming the content you will be streaming, as well as the interaction between those other streamers and their communities.
Still, I must caution you against copy-pasting others' methods, as doing so can make you like a copycat.
Instead, look to include their ideas into your own stream, tweaking them just enough to come off as original to your audience.
3. Invest in your streaming equipment and tools
The following tip on our list seems obvious, but there are quite a few streamers that overlook it to the detriment of their streaming careers.
Always make sure that your streaming equipment is up to scratch. Not only that the quality of your stream is in direct correlation with the quality of the equipment you use, but you may end up unable to stream some types of content if you don't have access to a powerful enough PC or camera.
Other parts of your setup are just as important, however, and their impact on the overall experience your viewers get must not be underestimated.
The bottom line is that you will need to invest in high-quality equipment, especially as a small streamer. 
Visually attractive, high-resolution streams attract viewers quite effectively, making purchasing an adequate streaming setup even more important.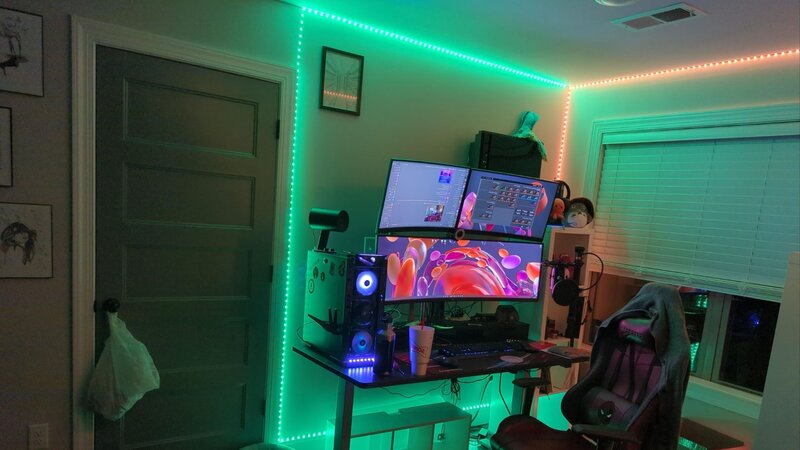 Get a Webcam
Perhaps even more important than investing in a microphone is finding a good webcam. The audience likes to see the streamer in addition to whatever is being played on stream, so having a high-resolution camera is a must.
Furthermore, having a high-quality camera can influence the rate at which you get new
followers. 
It is a well-known fact that people are more likely to emotionally connect with that which they can see, making a good camera a must if you want to forge a bond with your community.
One final thing I would recommend is to get a webcam that has a built-in microphone, just in case your external mic stops working in the middle of the stream for some reason.
QUICK OVERVIEW: Best Webcams With Ring Light
Angetube Streaming Webcam

Adjustable ring light
Autofocus feature

1080p resolution
81.6° field of view

Wide-angle lens
Speed capture at 30fps
Invest in a microphone
A good external microphone is a must-have for any streamer, regardless of the size and popularity of their channel. 
A good microphone should have background noise suppression and/or cancellation, as well as a filter and a mute button.

Keep in mind that a microphone doesn't need to be expensive to be good. The streaming business is constantly expanding, causing manufacturers to release a number of budget streaming microphones that provide near-studio sound quality
Use good streaming software
The quality of your stream will heavily depend on the performance and features of the streaming software you use, so make sure to get a good one. 
Luckily, the most popular streaming platforms such as OBS and Streamlabs are free, saving you from extra expenses in this one category.
Furthermore, take your time to learn all the features of your chosen software service, as it will result in a much smoother stream, allowing your audience to enjoy high-quality content right from the start as you play your favorite games with them.
Good lighting
Investing inadequate lighting is just as important as all the previous things on this list are. Better lighting for streaming means better camera performance, resulting in a clearer image for your viewers.
Even if you have a high-end, Ultra HD resolution camera of the latest generation, that camera will still benefit greatly from bright and consistent lighting. 
QUICK OVERVIEW: Best Cheap Lighting
3 light modes
Rotatable phone/camera holder

32 small LED bulbs
Twistable gooseneck

3200 K - 5600 K lumen
160 small LED bulbs
Install Twitch extensions
Twitch extensions are useful pieces of software that make your streaming much easier by automating certain parts of the stream.
Many of these addons are free to download and use, meaning that there is no reason for you not to have them, and while mastering them can be a bit tricky and require some time, the end result is more than worth it.
Some of these extensions, such as Stream Legends, even come with a separate game for the viewers to play while watching the stream, greatly increasing their involvement and therefore the fun factor.
Others, such as Amazon blacksmith, make it easier to share your configuration with the viewers by making the relevant Amazon links available to anyone watching the stream.
In the end, the possibilities are as numerous as the extensions themselves, ranging from visual and audio effects for your stream to creating exclusive content for those viewers who decide to subscribe to the channel.
Install a Chatbot
Another great piece of software to include in your streaming setup is a Twitch chatbot. 
Many uses of this bot include automated responses to your viewers and donators, as well as blacklisting certain words and phrases so that you can focus on your gaming without having to worry about internet trolls that show up to ruin your stream.
In the end, the sheer versatility of a good Twitch chatbot is more than enough reason to install one. 
Here are some of the activities chatbots can perform while you are streaming:
4. Create a Brand
If you want to succeed as a Twitch streamer, you need to be recognizable, and the way to do this is to make your channel a reputable internet brand.
Creating a brand takes time: you shouldn't expect your channel to blow up overnight. 
Still, there are several steps you can take in order to ensure that your channel becomes known to more and more people as you stream and have fun with your audience.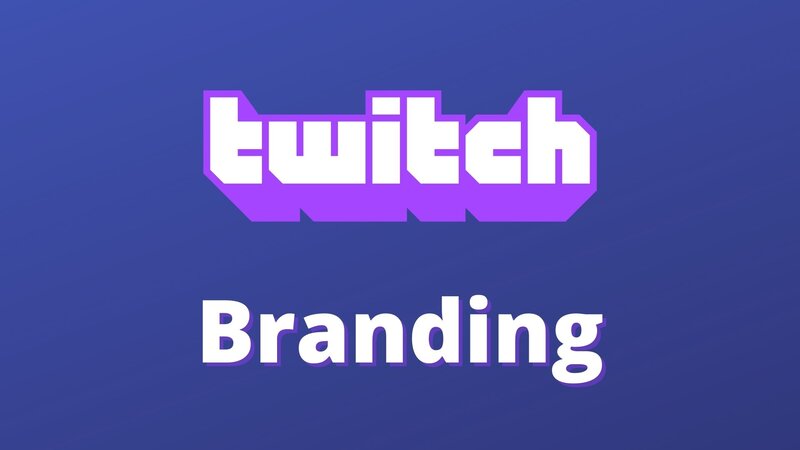 Here are some of the most important steps:
Use custom overlays
Creating and using a custom Twitch overlay is one of the most common ways to make a channel stand out from its competition.
The main benefit of these overlays is the wow factor they give a new viewer. 
A person will tune in to your stream, be amazed by how polished everything looks, and stick around in hopes of seeing more of it, giving you time to interest them in your content. 
The internet is full of custom overlay templates that you can then modify and adapt to the style of the channel. 
Additionally, you can even hire an artist to create a completely new overlay model just for your stream, making it even more unique and thus more attractive to viewers.
Use catchy titles
Catchy Twitch titles are perhaps the most reliable way to get viewers to tune in to your stream, and not just the first time. 
While some people call these titles clickbait, their influence on the viewers' behavior is undeniable and they should be used as often as possible.
Picking a title for your stream must be done carefully, however, lest you fall into the trap of it not reflecting the actual content. 
Take your time to think of a good title, and make sure that it's as original as possible.
Carefully pick the game
Before you create a gaming Twitch channel, you will need to find a game to stream on Twitch. 
Picking the right game can be tricky, as there are quite a few factors to be considered. We will explain some of them here.
First and foremost, pick a game you are good at and know well. Many people come to Twitch to learn tips and tricks about their favorite game, or to just enjoy watching a highly skilled player, so you should only stream games you are comfortable with.
Next, the game you stream needs to be reasonably popular, with a healthy playerbase. Streaming a dying game will do you no good, as nobody will want to watch it. 
Finally, try to avoid picking a stream-saturated game. Some hugely popular games have hundreds if not thousands of streamers broadcasting them live at any given moment, making it much harder to convince the audience that you are the one they should watch. 
First and foremost, you should stream a game you are good at, and even then, playing games with friends or making your stream unique in some fashion might get you a better reputation with the community you are trying to build.
In the end, choosing the wrong games to stream on Twitch is one of the most common mistakes new streamers make. 
5. Interact with viewers
This sounds like a no-brainer but is regardless a significant part of your streaming journey.
Direct interaction with your viewers whether on Twitch or other social media is key to keeping them interested in the stream and your brand as a whole.
It enhances the emotional connection they have to your work, making it far easier to create a tight-knit community. 
As a result, one of the essential things every new streamer needs to focus on is communication with their viewers as much as possible, as this is one of the best ways to get more followers on Twitch. 
6. Be consistent and stick to a schedule.
Another thing you have to pay close attention to as a new streamer is a consistency.
This means that you should have your streaming schedule planned well in advance and stick to it without exceptions.
The main benefit of such a rigid plan is the fact that your audience will always know when they can find you online and what you will be streaming.
As a result, they can make their plans around your stream, ensuring that they have the time to watch what interests them the most and therefore boost your viewer count.  
7. Be energetic
Since the main purpose of Twitch streams is to entertain the audience, you need to make sure you are actually doing that. 
Keep your streams as lively and lighthearted as possible, so that people will want to come back for that injection of positive energy.
In addition, seeing you full of energy on stream lets the viewers know that you enjoy what you are doing, causing them to appreciate you more. 
8. Social media is important
Not all interactions with your community are done on stream. Much of it is accomplished over other social media platforms, which may or may not be integrated with Twitch itself.
Making good use of these other social media platforms can greatly increase the rate at which you get new followers, as you give the audience more ways to learn about your channel.
Network via Social media
Networking via social media is undoubtedly a great way to grow your Twitch channel, as it is another marketing avenue that you can use, and marketing your product (in this case your Twitch channel) as much as possible is always a good idea. 
You can not only interact with your community, but also look for sponsors, share highlights from your stream for a wider audience to see, and so much more. The possibilities are endless.
Additionally, with most of these platforms being connected nowadays, you can link your other accounts to your Twitch channel in order to grow it more quickly.
Frequently update your social media
Additionally, the consistency of your social media updates is just as important as that of the streams themselves, as it serves to constantly remind the audience of your presence online.
Even after you end stream for the day, you can still update social media with highlights from that stream, allowing the people to see your stream even if they missed it.
Create a YouTube channel too
There is one final step to take in order to be truly consistent with your social media presence, and that is the creation of a stream-related Youtube channel.
Having a Youtube channel allows you to reach more people by giving them another shot at finding your content. Furthermore, once the channel gets popular enough you can profit from the ad revenue on that platform in addition to what you get from Twitch.
9. Be patient
This is perhaps the most important tip of them all. You cannot make the Twitch channel popular overnight. It will take you at least several months to get where you want to be, perhaps even more, so be patient.
10. Some additional tips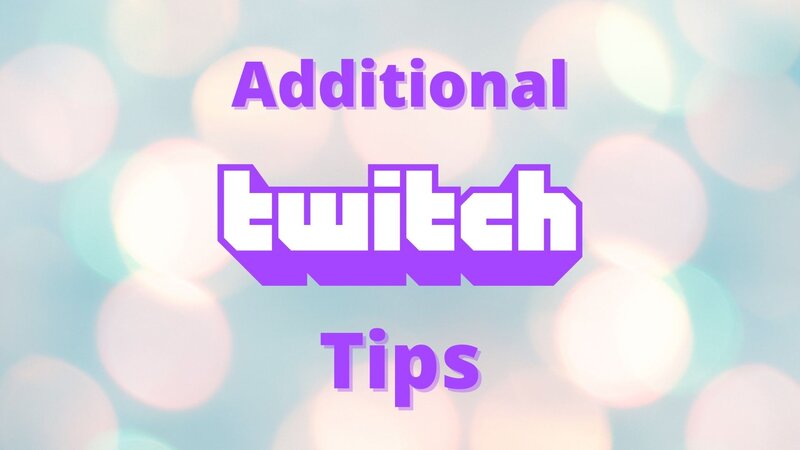 Always keep a backup set of all your equipment:
You should have a backup set of every single piece of gear: from your camera to an entire PC, always make sure you have one in reserve. 
While this might seem like a huge expense, it is invaluable in case of any accidents or equipment failures, as it allows you to get back online in a matter of minutes.
Make sure you never run out of power
Whether you are a mobile or a PC streamer, you should keep your batteries at full capacity at all times, as well as have a backup power source in case you need one. 
Doing this will allow you to keep streaming even in case something happens to your electricity, well, unless the internet goes down as well. 
Keep up to date with the technical requirements
Both video games and streaming software undergo constant patching which can change their hardware requirements and sometimes lock you out of your stream. 
As a result, you need to keep yourself updated about these things to avoid being unable to run your channel as usual.
Make good stream plans
Before starting your stream, make sure that you have a good plan. Make step-by-step checklists, prepare accordingly, and always follow your plan.
Keep it casual
There will always be some mistakes happening on stream. That doesn't mean you should stress over them, let alone interrupt or cancel the stream. 
After all, something weird happening in a live stream can actually boost your viewer count by making the stream viral.
Have fun
Always remember that you are there to entertain not just your viewers, but yourself as well. 
As a result, make sure that you are streaming things you like, as that will make it much better in the long run. 
Conclusion
When making and growing a Twitch channel, there are many important things you will have to consider, some of which we have outlined and explained in this tips and tricks guide.
Check out more useful tips for streaming in the video below!
In the end, the most important thing on Twitch, and the one you should focus on above all else, is being original. 
FAQ
How do I get better at Twitch streaming?
There are many ways to improve the quality of your Twitch stream, ranging from getting better equipment to having a consistent streaming schedule.
This guide explains the most important moments in more detail, and you can check it for some useful Twitch streaming ideas.
How do you get 75 average viewers on Twitch?
Getting this fairly impressive number of viewers as a new streamer can be done through consistency and good equipment.
You can also be sure that it will take you some time to reach this number of viewers, making patience an essential factor in your streaming career. Check the guide for some ways how to get more followers on Twitch. 
How long should you stream on Twitch as a beginner?
Making shorter but well-planned streaming sessions is the key to success as a beginner. This will allow you to focus on interacting with your audience and overall game performance, making your stream much more enjoyable for people to watch.
How do I prepare for my first Twitch stream?
Your first stream on a new channel won't make or break your streaming career, but there are still some things you can do in order to make it as good as possible. 
Check if all your equipment is working properly, clean yourself and your streaming space up, and try to relax.
All of these things will make your stream seem much more natural on camera, so you will have a better chance of keeping any viewers you might get.
How much do beginner Twitch streamers make?
You shouldn't really expect to get any revenue at the start. There is a critical mass of viewers you will need before your Twitch channel starts providing income, and the time, until you reach that mass, depends on the nature of your stream.