An average Twitch streamer does go through a lot. There's so much pressure to learn the ins and outs of this live streaming platform and learn to use all the equipment you need.
---
If you make your streams more fun, you will acquire a lot of new viewers and consequently make more money. You can implement some of these ideas into your streams.
Top Ideas For Fun Twitch Streams
1. Playing games (but pick the niche that suits you the best)
2. Art streams (like cooking, crafting, or digital arts)
3. Make reviews and reaction videos (like unboxing)
4. Just chat (but you need to be interesting, so engage in talk with your viewers or interview someone)
5. Set up giveaways, fundraisers, or challenges
---
On top of that, there's an issue with acquiring new viewers and keeping the old and new ones happy with appropriate content.
With this text, I'll go through some fun stream ideas you can try to boost the entertainment value of your channel.
Fun Stream Ideas for Your Twitch Channel
A fun stream idea can be anything you want, as long as you can entertain your viewers and keep them fixed to the screen while streaming your content.
With that in mind, I'll list some of the things you can cover to try and keep your live streams fresh and relevant to your audience for the foreseeable future.
1. Playing Games
---
An excellent place to start is gaming streams, seeing how Twitch focuses primarily but not exclusively on gaming content, so most people are there to enjoy just that.
Playing games is, in a way, the main activity you can stream on Twitch, but that comes with a few caveats, such as saturation and unfairly high competition, lack of original projects, and so forth.
Fortunately, with the right choice of gaming titles and interaction with your followers, there is still hope for the best outcome, so here are some tips to help you with certain types of games.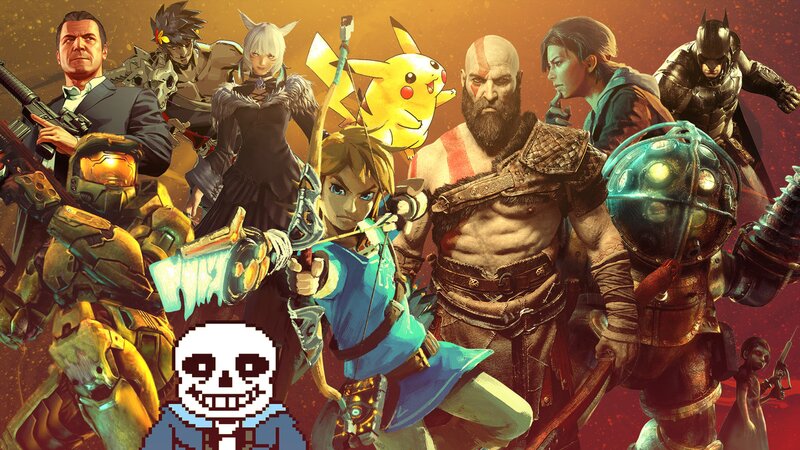 FPS
Streaming a first-person shooter is an excellent idea for someone with a decent skill set and unique personality. The FPS gaming community consists primarily of younger crowds appreciating fast-twitch, exciting gameplay, and non-stop action.
Games like Valorant, Counter-Strike GO, Escape From Tarkov, as well as WW2 games, are all fine choices for live streaming if you are at the very least somewhat skilled in playing, or you have a fun, larger-than-life personality.
If you're starting, it's essential to pick games with a high viewer ratio and the lowest possible number of channels streaming them so you can get noticed more quickly.
You can also try a mini-challenge or two with your audience, consisting of you awarding them with even something trivial for every death or kill streak.
MOBAs
MOBAs are different beasts for dealing with somewhat divergent audiences, primarily interested in short-term action, appropriate to 15 to 40-minute rounds.
It would be satisfactory if you employed your time wisely with these types of games by showcasing your skill with as many characters as you can, which is something that you can communicate about with your viewers.
Unlike what you can do with FPS titles, it's not wise to rely on your skill alone but build a community while paying close attention to viewers' needs.
The rationale for that is that a video game, like League of Legends, is unearthly popular, and it's not enough only to play it to be successful in attracting attention.
MMOs
If you opt for an MMO title, come prepared with material to fill all of the potentially dull grinding parts with good chatter or some other side activity to keep your viewers engaged.
The audience for this content consists mainly of people enjoying the story or those learning how to play MMOs, so if you're streaming a new title, try to reach the end game as soon as possible.
MMOs have a variety of characters and challenges, and your task is to combine exploring those options with chat interaction for the best results.
Be sure to play games you love, and you're good at immersing yourself and your viewers as best as possible.
Other gaming content
If you'd like to play video games in your streams, there are a few more options for you to experiment with within the process.
You can try your luck with indie or RTS titles and some popular community server and party games.
RTS and indie titles are for a niche audience. Growing your channel this way is a slow burn, but it will progress over time.
Playing a community server or a party video game is an excellent way to gain more viewers and build a strong sense of acceptance within Twitch communities or make new friends.
2. Art Streams
---
There is a discussion between Twitch and Picarto as the best platforms for that type of content, but Twitch is undoubtedly a viable option for the art stream.
You can attract many viewers with a quality art stream, from ordinary art apprecianados to experts or everyday folk wanting to enjoy something like that in their free time.
Traditional arts and crafting
Painting, drawing, and sculpting, among others, are exciting stream concepts you can consider if you possess God-given talents for those activities.
Setting up your stream shouldn't present too much of a challenge seeing how you are already doing what you're good at in the first place. You only require a camera and decent communication skills to create fun things for your audience to enjoy daily.
The great idea is to make a Discord server with which you and your viewers can exchange artwork and experiences. You can further communicate with your audience via chat messages, taking requests, accepting challenges, etc.
Cooking
A cooking stream is a popular topic and a fantastic idea to base streaming content on your channel.
The best thing about cooking streams is that you don't have to be a restaurant chef to engage in this fun activity. You require basic kitchen skills, a positive attitude, and a will to get your hands dirty.
As a rule, the cooking streams are popular with the audience, with good reason. Everyone has to eat, and they will enjoy your stream on many levels, whether they're searching for the best recipes for a home party or healthy, nutritious breakfast, dietary tips, etc.
Cosplay
Both cosplay and body painting has become wildly popular in the last decade. Therefore lies the opportunity for your Twitch expansion.
Whether anime, manga, comic book, or movie-based, good cosplay ideas always intrigue viewers for their creativity, ingenuity, and attention to detail.
This type of work is well-liked and sought after in geek culture, with casual fans and people enjoying and attending conventions like Comic-Con, Anime Expo, PAX, Gamescon, Sakura-Con, and many others. Fresh ideas are always more than welcome, and all you have to do is give people what they want.
Digital arts
Digital arts are a no-brainer when it comes to streaming content. After all, animations, illustrations, digital paintings, photographs, and videos are widely used on Twitch, and they have a place in modern society.
It is a great idea to share your experiences and expertise with viewers, as you are bound to find many of them if you play your cards right.
Your audience will be as numerous and diverse as possible. The power to construct something out of nothing tends to attract attention, so if you're good at something, you'll have nothing to worry about in this instance.
You can chat with your viewers while working, take requests and challenges, or even make a substantial amount of cash in the right circumstances.
3. Reviews and Reactions
---
Reviews and reactions are a step in the right direction if you care about providing entertainment worth for the viewers and making money on the side.
This type of content is significant for people who want to stay in touch with new events and technologies, and that's certainly something you'd be interested in for your next stream.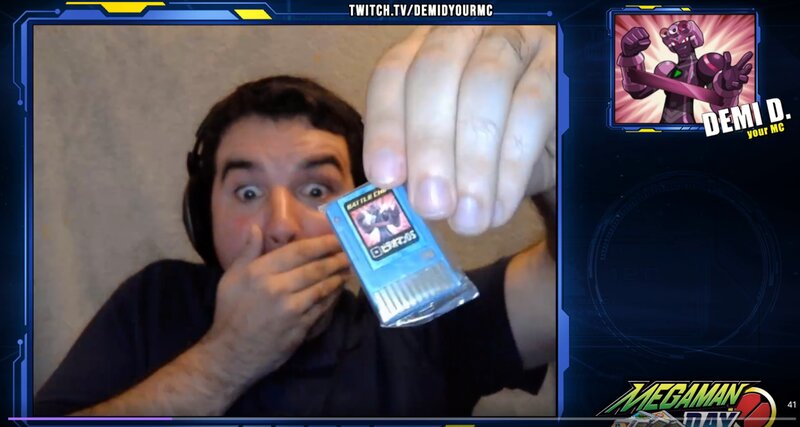 Unboxing
Now, while it is true that pre-recorded unboxing videos are viral on platforms like YouTube, they still have a place on Twitch.
People value something about timing and exclusivity, and you can use it to your advantage.
This fact can work even for new streamers without a significant viewer base. Still, you'll want to be as professional and knowledgeable as possible, as expected from this type of content.
There is, of course, a large audience for different unboxing videos depending on their interests, and you may find your niche with computer, console, and other gaming hardware, as well as different tech products, sports requisites, or even toys. The choice is yours.
Films and music
Films and music are a minefield of sorts because, at every step, you risk strolling on some copyright claim and potential fines and suspensions for your channel.
There is a way to go about these things, and you'll have to study the rules carefully to make it work without unnecessary hiccups.
With films, you can experiment with different formats like live after-show reactions, film reviews, watch parties with commentary, and even amateur film work, if you're passionate about it. Those are excellent ways of communicating with the viewers and followers.
You should choose to stream music if you're adept at singing or playing a particular instrument like guitar or piano. You can perform alone, with a band, or even with other streamers. The possibilities are endless, and it's a great way to communicate with followers and gain substantial viewership.
Digital software and services
Like unboxing, you can present specific software and apps for your viewers in the form of reviews or first reactions to recently released apps.
There is so much potential here for viewer interaction, and that's always a good thing for building up your channel.
You can talk about the basic usability of some of the more popular applications, or basic functionality of newly created streaming services, and everything in between.
It would help if you sought to supply detailed and professional coverage, as your audience will most likely be as tech-savvy as they come, and they'll expect a certain level of confidence and knowledge from your stream.
4. Just Chat
---
Just chat is the most general category on Twitch and the one streamers use the most in communicating with viewers outside gaming.
Here, you can cover various topics and aspects of anything you or your followers might think about being interested in at some point in time. Below, I'll cover some of the more relevant ideas for your potential live stream in this category.
News and plans
This category is pretty self-explanatory, as you must keep your viewers updated on what you intend to do with your channel in the immediate future.
Indeed, being spontaneous can sometimes be beneficial. However, folk still anticipate a certain level of familiarity with your program for a few weeks to help them organize according to their schedule.
This way, you are demonstrating to your spectators that you respect their time, and that's something that will not go unnoticed viewer-wise for your next stream.
You can also use this stream to give them a house tour and update them on what's new with your personal life. Think carefully about this, and if you feel comfortable answering the kinds of questions viewers may ask you and are interested in getting to know you better.
Chat suggestions
This area is a chance for you to sit down and attend to your viewers in the most honest way possible by discussing their opinions and expectations about your channel and streaming ideas.
You can't take all suggestions for live stream ideas at face value, but it's essential to acknowledge your fan base as they are the indispensable part of your channel, and by talking to them, you'll achieve just that.
Watching your content for countless hours gave your viewers some ideas about scenarios they'd like to see you in the future.
Still, they can suggest a next gaming experience, a challenge, maybe a change in style or adjustment regarding the quality of your presentation, or they might indicate a fellow streamer or two they'd like for you to co-stream your content with in the future.
Interviews
Live interviews are an excellent opportunity for your viewers to learn more about current events or meet some of their heroes through your work.
You can conduct those interviews at music concerts, film festivals and premieres, gaming or comic conventions, or anywhere with interesting characters to interact with face to face.
Getting access to those people and events is an entirely different endeavor, but that's why this particular idea doesn't work well with beginner and unproven streamers, except, of course, for those already familiar with this world and those with a significant follower base from platforms like YouTube.
Get political
Another good stream idea might be to get political on your stream.
Politics, after all, is always relevant, and it's the one area people like to pretend not to be concerned in until the questions are raised about something they deeply care about in their lives.
Getting your word out on the current state of local or global politics might be a decent way of strengthening connections between you and your followers. Still, you should bear in mind that it's a slippery slope with today's culture, and you should be mindful of the consequences if you decide to come on too hard on some subjects.
5. Other Ideas
---
If things mentioned above don't spark your interest, below, I'll list more ideas for you to directly engage your viewing crowd with some of the more profitable or noble things in mind.
Giveaways and fundraiser
Among very few similar interests most people share are the ones involving getting free stuff, however insignificant that element might be, or taking part in a good deed for a higher cause.
The giveaway doesn't have to include anything more than a mug or a T-shirt, but the attention counts.
Getting T-shirts might not seem significant, but it shows you care for your audience and are willing to give something back, not the money, but something.
A fundraiser is a no-brainer, no pun intended. It's a manner for you to give back to society, and gathering forces with your viewers is a fun and noble way of achieving that. Plus, it's bound to get you more attention if noble causes aren't enticing enough.
Sales
Sales are an exciting way of getting additional income, but that's not the only reason to do this sort of thing.
Getting people to buy personalized goods means you're on the right track and that you've garnered a loyal fan base to support you with your future endeavors.
You can also combine sales of particular merchandise with a giveaway or fundraising by giving away a certain percentage of your sales earnings to charity or giving away, for instance, one t-shirt for every 5 that you sell. It's up to you to combine and incorporate Twitch stream ideas to fit the image you wish to create with your fan base.
Challenges
Challenges and bets are an excellent way of creating fun content for viewers. You can rely on other channels for ideas, but you can easily create your patented fun little activities to keep the people entertained.
You can cross-create challenges with your audience or be more specific and play a particular FPS game, for instance, awarding your fans gifted subs every time you fail at a challenge they had set for you before you started playing.
You can apply this rule to any video game or a real-life adventure. Just avoid too many drinking challenges if you find it hard to remain in control during those events.
Educational videos
And finally, you can try your luck with educational videos, sharing your experience and expertise about whatever topic suits you best.
You can do 'how to' and walk-through videos. You can show off your stream room or explain how to put together a step-by-step streaming setup.
You can also educate people on every area you feel to be an expert about, like workout routines, dancing, technology, film making. You are limited only by your imagination.
Closing Thoughts
Hopefully, this piece provided you a peek into a window of some fun stream ideas you can use in your act in progressing your work and gaining viewership.
Today's average attention span is pretty limited, so gain as many viewers as possible by doing the best you can and being genuine, professional, and communicative. The rest will come with time.
Your primary focus shouldn't be to get perfect. There's no such thing. Try to balance between being organized and spontaneous, and don't forget to have fun. Otherwise, what's the point?
FAQ
How do I make my live stream more fun?
People get bored even with their favorite dish if they consume it every day, so use as many spices as needed to make it enjoyable.
Get Twitch extensions and chatbots, work on your people skills and be sure to interact and converse with your viewers as much as possible.
How do I make my stream stand out?
Standing out on Twitch is a strenuous task but well worth accomplishing. Being authentic is easier said than done. Try and deliver valuable content from multiple resources and points of view.
Schedule and promote your streams, but respect your audience and fellow streamers. You'd be surprised at the results.
Should you try new Twitch stream ideas and trends?
You should always strive for new ideas, both content and equipment-wise if the budget allows it in your particular situation. You can try multiple cameras, different mics, and filming approaches, and you can cover fresh real-life problems and concerns, etc.