As the streaming business has been rapidly developing over the past few years, more options for streaming have become available. One of them is, of course, IRL streaming.
Namely, IRL stands for "In real life", therefore, it is streaming of everyday life activities. You can, for example, cook, travel, read a book and at the same time stream it.
One can guess that for all that streams you need the best possible gear. However, the gear can often be expensive for beginners. Therefore, our team has decided to help you.
Cheap IRL Stream Setup
As we all know, streaming gear is a crucial addition to your streaming content. Moreover, if you are travelling all around the world while streaming IRL, you are going to need something reliable.
We would like to point out that when it comes to the IRL backpack kit, the most expensive part is a video streaming encoder. The other things you need can be found for moderate prices.
Our team has tried and researched all the gear we are going to present to you. Moreover, we have found the gear which quality and price are completely in line. 
What Do IRL Streamers Use to Stream?
Well, first of all, we want to introduce you to some obstacles you are going to find when you decide to do an IRL streaming.
Firstly, you do not have a computer to run streaming software. Secondly, you do not have any long-lasting charger to power things all the time. And thirdly, you do not have a stable internet connection if you travel all the time or you are simply streaming away from home.
Therefore, we are going to describe here what you need to overcome these difficulties and become a successful streamer.
We would strongly recommend all future streamers to start with their mobile phones. First of all, you will see how it looks like, and secondly, you will see the reactions of their audience.
Finally, if you like streaming IRL and have the potential for it there is gear waiting for you. When you have enough money, you can buy a complete IRL backpack streaming gear.
The options are the following.
This is by far the most basic and cheapest way to begin your streaming with. You can simply use your phone as the camera.
Nowadays, two popular streaming apps Streamlabs and StreamElements have mobile apps for Android and IOS that allow you to stream from your mobile phone to Twitch. You can use your camera, microphone, and even display some alerts, such as those in your chat.
Moreover, you can use some simple editing, which would sometimes be of much use.
We suggest you use those selfie sticks or tripods to hold your phone. That will definitely make things more stable and smooth. Our choices of selfie sticks and tripods you will see down below.
When it comes to mobile phones' disadvantages, one of them is certainly a network connection. That is because your mobile phone is paired with only one network.
For example, in America, the most popular ones are AT&T and Verizon, while in Europe Vodafone holds the majority of the market along with a few other networks.
Therefore, if you travel from one place to another, from one continent to another, you can use only one carrier.
In simple terms, it means you probably will not get the best data rates nor stream the highest quality video. Moreover, your network might not have the best signal at some places, so your stream might be cut out or buffer for your viewers.
We recommend stability over quality when it comes to your mobile network. Sometimes it is only important to retain the streaming signal, especially if you are at the places such as forests or underground places.
Therefore, we recommend you stream no higher than 720 P and 30 FPS. The bit rate should be somewhere between 1,000 and 2,000 kilobits per second.
The bit rate can be adjusted depending on your preferences, as well as other components of the stream. It depends on you to see whether you can strongly rely on the stability of your network or not.
However, you should always bear in mind the viewing experience. If your mobile streams always buffer or cut out, it is bad, and you might lose the viewers and everything you have done so far would be pointless.
Generally, mobile phones are recommendable when it comes to streamings on platforms such as Instagram, Facebook and Twitter.
When it comes to Twitch or other streaming platforms, like Youtube, we recommend cameras. But we will come to them later.
How to Stream IRL on Twitch from Phone?
If you still decide to use a phone for the Twitch IRL stream, we will show you what steps to take. Generally, the setup process is very simple, so you will have no worries about that.
First, you have to download the Twitch app
When you have downloaded it, link your app to your Twitch account, or create one if you have not got it
Click on your profile icon in the right corner of your screen
Two options will appear before you, on your screen- "Go Live" and "View Dashboard". Click "Go Live".
If it is not enabled, enable your microphone and audio.
When you have finished with the previous steps, you can title your video, chose the type of IRL stream you are going to create, and finally, where would you like your stream to be shared (Instagram, Facebook etc.)
Click "Start Streaming", and there you are. Mission accomplished!
All in all, the phone is a great way to start an IRL streaming career. Therefore, our favourite cheap mobile phone for streaming is Samsung Galaxy S7 (Edge).
Our Recommendation to Start With – Samsung Galaxy S7 (Edge)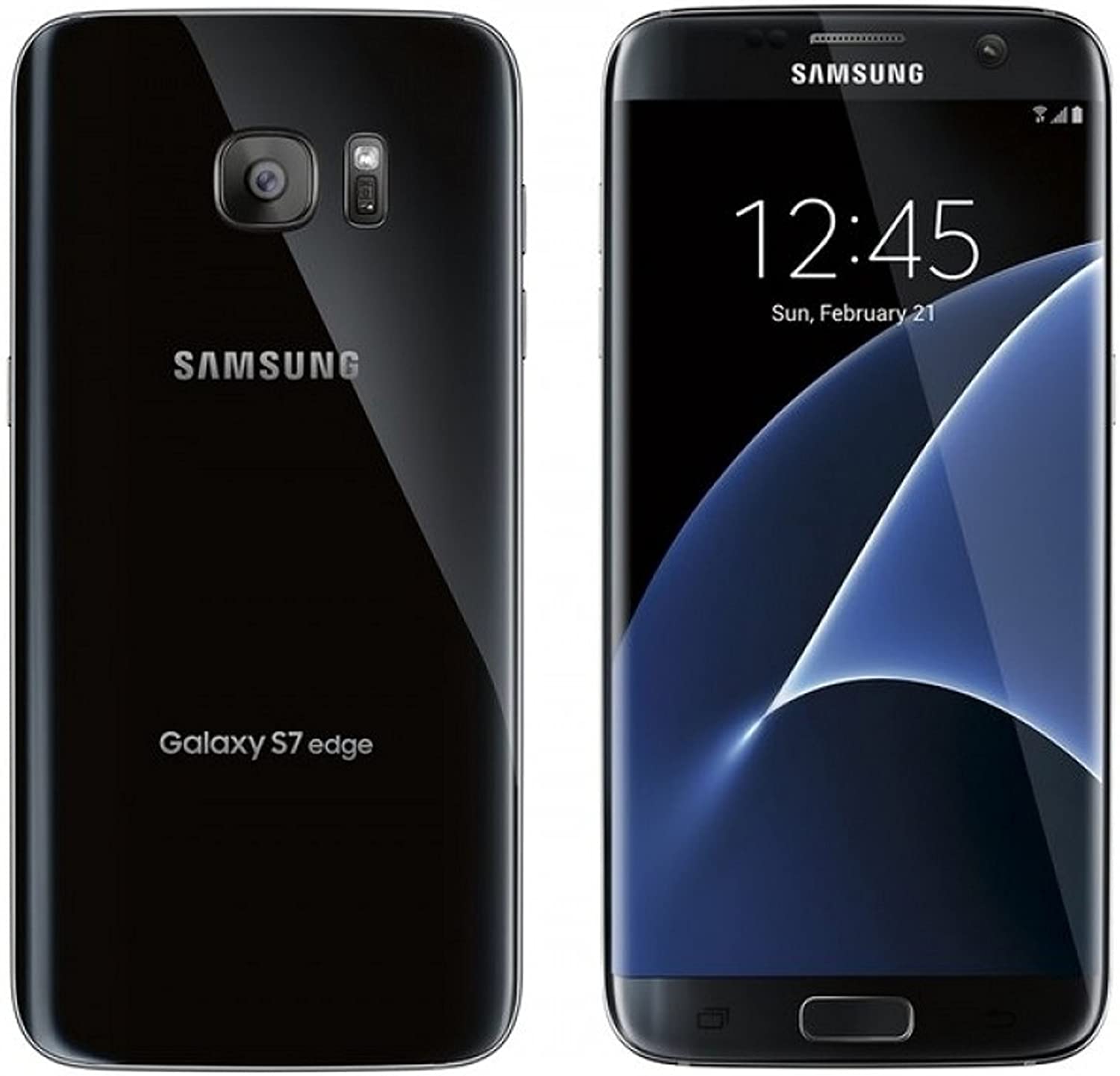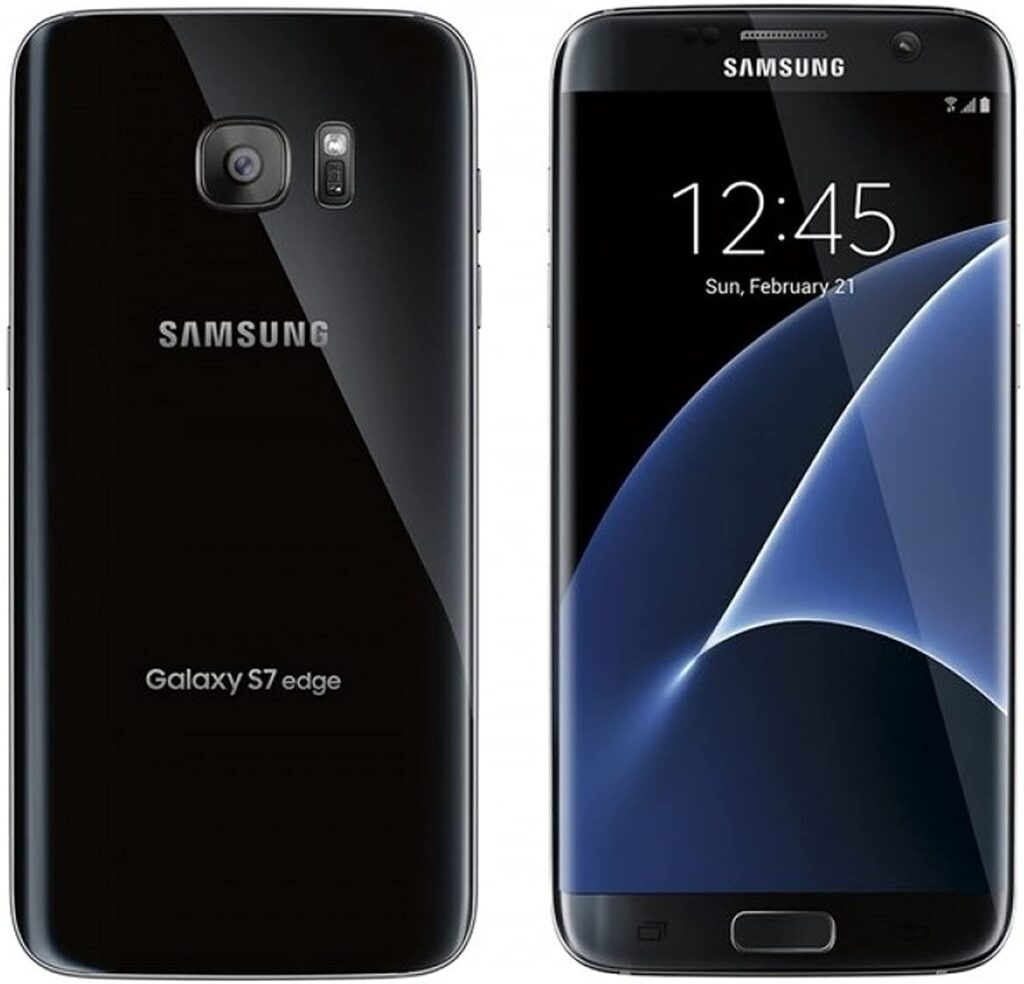 Why Galaxy S7 (Edge)? Well, first of all, because it is the cheapest "weapon" for IRL streaming and still has some cool features. This smartphone is a great way to start streaming until you buy an IRL backpack.
It allows you to stream with 720P and 30FPS, the bit rate is of course up to you to choose. We recommend you start with 1000 kbit/s. 
Generally, the quality and price are absolutely in line. However, if you have another smartphone, whether it is Android or iPhone, that can perform at the abovementioned level, feel free to use it.
Moreover, if you can purchase phones like Samsung Galaxy S9 or iPhone X or newer, we absolutely recommend getting one.
Samsung Galaxy S7's camera was one of the best ever when it was launched.
However, the times are changing and there are much better cameras nowadays, but this phone is still competing with the more contemporary devices. Well, how is that?
The resolution of 12 MP is compensated by faster autofocusing and great low light performance. Those well-appreciated features make it great even now.  
If you decide to use a Galaxy S7 (Edge), it is necessary to use some kind of stabilization. Although some phones have image stabilization, they cannot be compared to those of cameras.
The same goes for Samsung Galaxy S7 (Edge).
Therefore, gimbals are highly recommended in order to avoid shaky footage or dropping out a phone.
Another important thing to bear in mind is that devices with a Snapdragon processor have a limit of 30fps on third-party apps, like Streamlabs.
So if you plan to stream at 60 fps you are going to need an Exynos processor instead of Snapdragon.
Always bear in mind that you need a power bank and some way of cooling the telephone because it can get very warm and drain your battery faster afterwards.
Related: Best Phone for Streaming
2. Selfie Stick and Gimbal
Review
Like we said above, one needs a good gimbal to maintain stability and avoid too much shaking during IRL streaming. Therefore, selfie sticks and gimbals are perfect solutions.
Selfie Stick
Selfie sticks such as ATUMTEK Selfie Stick Tripod are great if you are moving and streaming, which is basically a point of IRL stream.
The phone holder of these selfie sticks can be rotated for 180 degrees, and therefore it is perfect if you want to change the angle of your footage.
It is built of aluminium, so the quality is top-notch. You will not have to worry whether it will break when you need it the most.
Gimbal
Gimbals are more often used by professional streamers because they are more stable and easier to use if you are walking and streaming. Hohem Smartphone Stabilizer has been a great addition to our IRL streaming setup. 
First of all, you can vertically rotate your phone 360 degrees when filming. It even has a sports mode that allows you to run, cycle or climb without worrying about the picture smoothness and quality.
Secondly, you can act like a real movie director, and choose basic options such as zooming or focusing.
Hohem Gimbal app allows you to control your streaming on your device and at the gimbal at the same time.
Time-lapse and slow-motion recording, object/face tracking or simply 360 degrees panorama are all one click away from you thanks to the smartphone app.
Finally, this gimbal is compatible with most smartphones under 6" screen.
3. The IRL Backpack
Review
Now, imagine that your first few streams with your smartphone have gone down great with your audience. You will want an improvement.
But, before purchasing the advanced gear you need to be sure that you have tested your content, and that you are ready to invest in something better.
So, in order to achieve better quality and more stable streams, the IRL backpacks are the best possible choice. The IRL backpack is the foundation of a successful IRL streaming career.
Purchasing an IRL backpack or so-called "Gunrun backpack" is a giant step towards professional streaming. However, we have to underline that the IRL backpacks are really expensive.
Not only purchasing them is expensive, but maintaining, as well.
Of course, the backpack is not the only part of the mosaic. A lot of other components make it what it is.
How Do IRL Backpacks Work?
Well, as the name says- In-real-life, it means it allows us to see the most authentic content created by the world's leading streamers. But imagine all that is possible only because of a single backpack.
In the backpack, you can find gear worth more than a 1,500$.
Thanks to cellular bonding and a video streaming encoder, such as Live U Solo our video can be live-streamed wherever we want.
Furthermore, we do not have to worry if we are going to have the internet or not. The connection is always solid.
Even large video production companies use it to stream their content.
As you will see below, each part of the IRL streaming setup contributes to the IRL stream in its own way.
Related: How to Stream IRL on Twitch
4. Video Streaming Encoder
Review
As you will see down below in the description of our favourite video recorder, it has a crucial role.
The video streaming encoder encodes the video signal it gets and sends it to the internet.
Our Recommendation to Start With – Live U Solo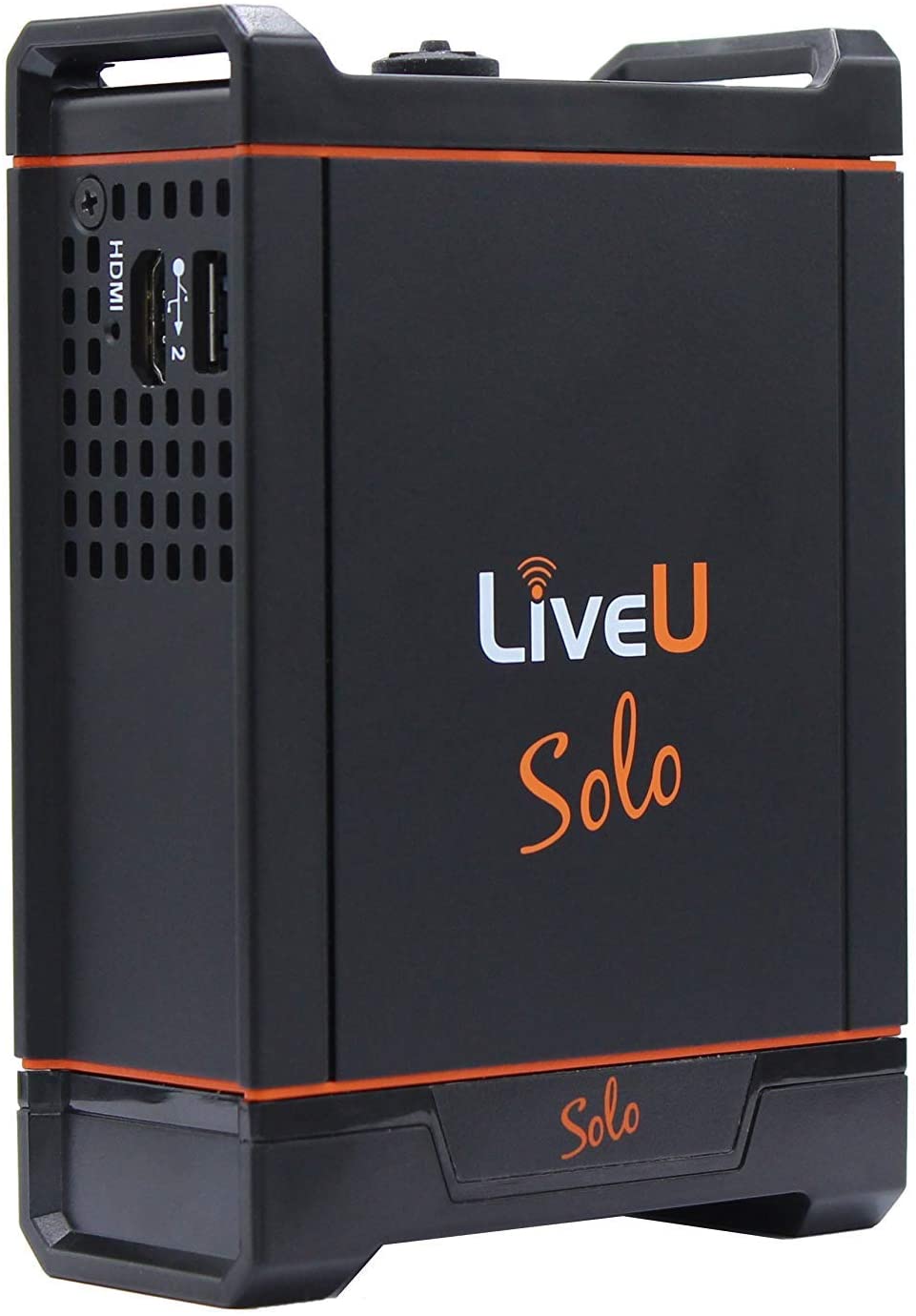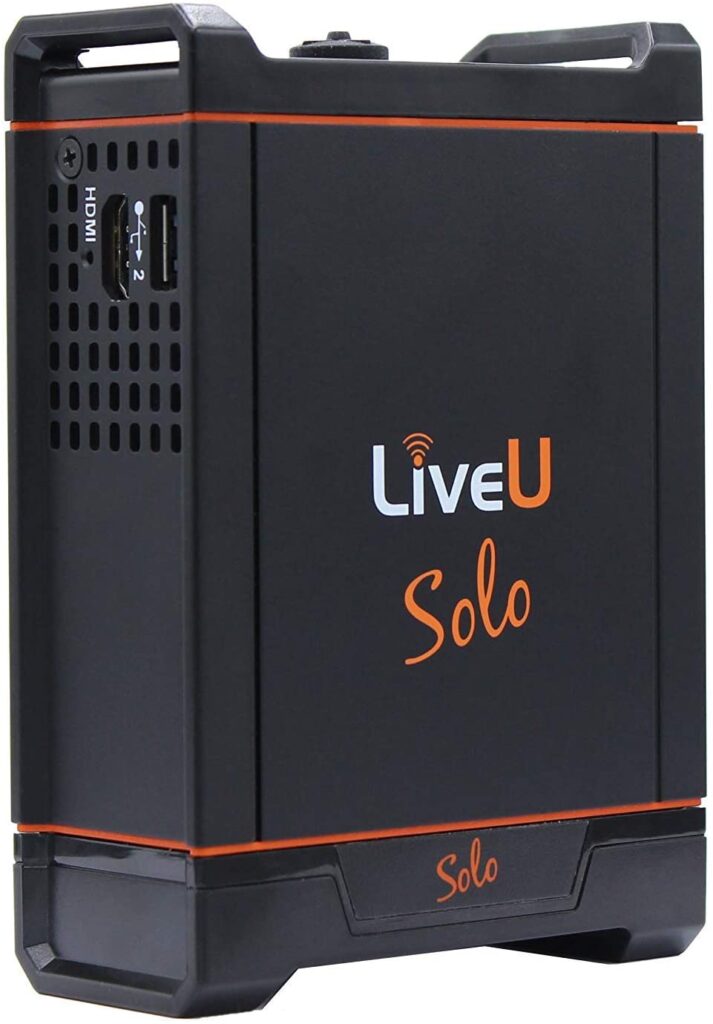 It is basically the brain behind the whole operation.
That little portable video encoder allows you to put in an HDMI source (your camera) and 4 internet connections (2 via USB modem, 1 ethernet, and one Wi-Fi connection).
When it comes to the USB modems, you put a sim card inside, thanks to which they connect to LTE or 4G depending on where you are at the time of streaming.
On the other hand, it is more difficult with Wi-Fi and ethernet connections. For example, if you find strong Wi-Fi, you can connect to that via Live U Solo, and then it combines with your mobile networks to make your connection ultra-stable.
However, if you are out and about we doubt that there would be available Wi-Fi connections at all.
Anyways, there is no need to use all 4 networks at the same time. We believe that the two sources are more than enough for a stable internet connection. But, as they say, the more the better.
The point is that it combines all available connections and creates a super-strong internet, which enables you to stream.
Live U Solo is unfortunately pretty expensive, but it enables you to have a strong connection to Twitch, Youtube or any platform that has an RTMP service.
As you know, on your phone you have just one internet network or carrier, so your connection might lag at some point.
Moreover, you will seldom have 5000 kilobits per second stream. You will always depend on the number of people around you, your position and the strength of the signal after all.
But when it comes to this device, it will always provide a strong internet connection because it does not rely solely on one internet source but 4 at the same time.
Thanks to this super smart device, you will never lose a signal.
Its battery lasts around two hours, but it can be plugged in for some additional power.
After a stable source of the internet, it is time for a good camera. We know that there is an ongoing debate on whether we should buy Go Pro or Action camera. Of course, both of them have their advantages.
There are a few things to bear in mind when it comes to the appropriate cameras for your kit.
Firstly, it needs to output a clean HDMI without any overlays over the camera. For example, a bunch of the Canon cameras have that overlay, which is really difficult to get rid of.
Secondly, the output of the HDMI must be of high quality.
And finally, for your long streams, it is important to have a camera that can be charged over a USB while still connected via HDMI.
Therefore, our team has chosen an action camera that meets each of these requirements.
Our choice would be Sony HDRAS 300.
Our Recommendation to Start With – Sony HDRAS 300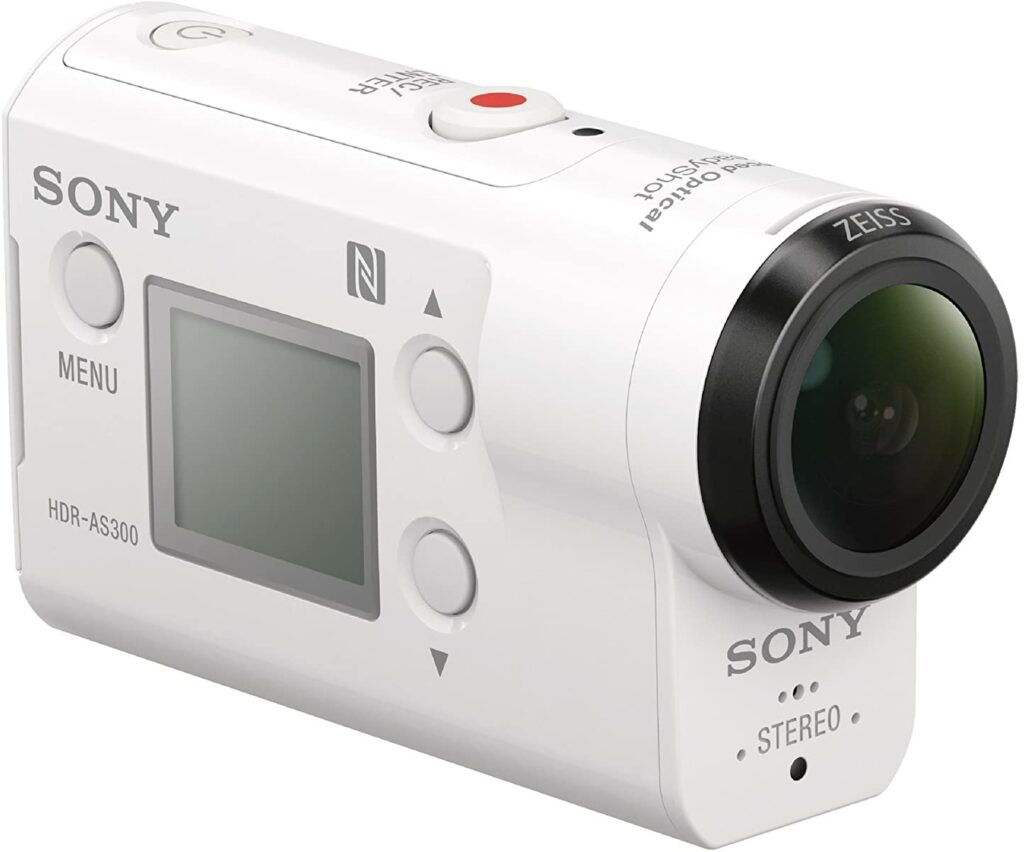 It is very similar to Go Pro cameras but still has many advantages.
First of all, it has a possible addition, mini "dead cat" for the microphone. If you have not heard of that before, it is a kind of furry protection for your microphone.
The microphone is the very reason this camera is so approved among the IRL Twitch streamers. The sound is great for an action camera.
 Moreover, it has an external mic input if you still have a preferred microphone to use instead of the one that comes with the camera.
Secondly, a huge advantage of the Sony HDRAS 300 is its image stabilization.
As you know, people have their cameras attached to their backpack or some kind of tripod, and hence the image can be a bit shaky or unstable because of the constant movement.
But, that is not the case with this action camera. The picture is great and smooth, and the footage you make will be high-quality and watchable.
The really important thing is that Live U Solo is compatible with any type of camera, so you will have no problems when it comes to connecting this device to it.
To conclude, the Sony HDRAS 300 produces 1080P and 30fps picture without any problems, and it can be charged via a micro USB.
For a reasonable price, you get a device that helps you to make a giant step towards a better IRL Twitch stream.
Related: Best Webcam for Streaming
6. External Battery
Review
If you are starting fully charged with your camera, its battery will last around an hour and a half. If you prefer longer streams and planning to do one, better do it prepared.
Therefore, we recommend you an external battery. Yes, it can be heavy and big, but it can provide you with several more hours of IRL stream.
We recommend you getting this SlimQ 240W DC Gaming Laptop Charger. It fits perfectly with the aforementioned devices, and it would be a perfect addition to your IRL stream setup.
However, if you prefer some other charger that is weaker but cheaper at the same time, you may purchase it, as well. But bear in mind that it will not provide as many additional hours as this can.
First of all, you should always plan your streaming. Think about all the scenes you want to emphasize for your viewers. Then decide, whether you can go with a simple selfie stick, gimbal, or backpack.
As it is mentioned, the first option is to mount your camera or more often mobile phone on your selfie stick, and the second is to mount your camera to a backpack.
We strongly recommend you use a backpack when you are using a camera because there will be cables coming out of the back, and they will most probably upset the balance of the selfie stick or gimbal.  
Generally, a backpack is safer, and you will not have to worry about all the things you need to bring along with the camera such as Live U Solo, External Battery and all those wires and cables coming out of the devices.
For carrying all these devices you can simply use whatever backpack you have. Of course, it must be reliable and comfortable.
On the other hand, if you do not have it, we can recommend you a simple Amazon Basics Backpack. It is specially designed for IRL streamers and it is pretty reliable.
Of course, if you have some money saved, feel free to look further for more expensive but probably better options in the market.   
As we said before, you will probably not need it with Sony HDRAS 300 because it has got a great microphone already.
However, we feel that it would be nice if we have shown you potential additional microphones for your kit.
Firstly, if you have saved some money and you are willing to spend it on the gear, then Rode VideoMic is a great choice. Moreover, it comes with a wind jammer.
 Therefore, potential noises like the ones produced by wind will not appear in your stream.
Our second choice is one that you can use while you are at home, reading, talking to your streamers or simply playing video games. It is Blue Yeti X USB Microphone.
Thanks to its four condensers it allows you to capture every sound around you, and it has a kind of LED meter that measures how loud you are.
Of course, the microphone on the camera would be enough, especially if you want to save up some money. Also, there is a list of mics under $50, so check that out.
However, constant improvements are needed in the streaming business, so if you decide to buy a mic, we hope our recommendation will help.
Related: Best Budget Microphone for Streaming
Conclusion
To conclude, we advise you to start your streaming career with your phone or on your computer. When you have your audience and an idea of what content you are going to make, try the IRL streaming.
Twitch IRL stream is very popular today, so to meet the requirements of the Twitch audience save some money and get the IRL backpack with all the components we mentioned above ( Camera, Video Streaming Encoder, External Battery, and some basic backpack to begin with.
As an addition, one can purchase a Rode VideoMic or Blue Yeti X USB Microphone, as well.
But always bear in mind that the most important ingredient to success is you. We wish you good luck!
Frequently Asked Questions