Once you begin streaming, you probably won't pay too much attention to Twitch overlays and other graphics and will stick to the simple design.
However, when your Twitch channel starts growing, you will realize the importance of branding and using graphics to separate your channel from the rest.
Thanks to custom overlay-makers, you can quickly achieve just that!
And the best part is – you don't need any design skills.
In this article, we would like to introduce our top overlay makers that will help you take your Twitch channel to the next level.
Custom Twitch Overlay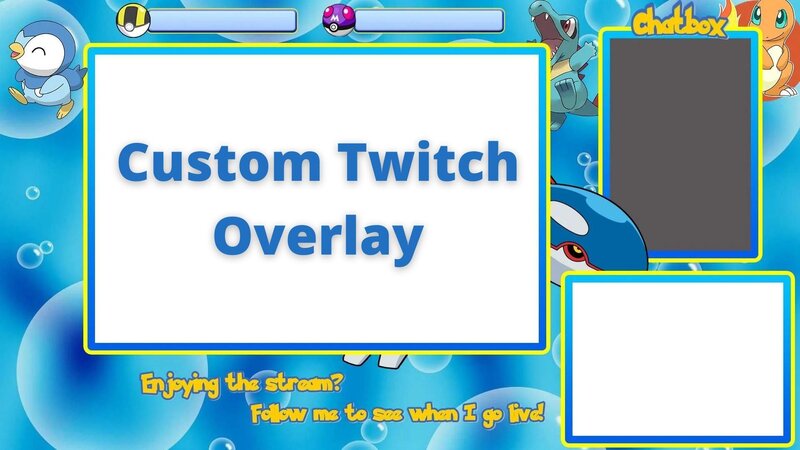 ---
1. Own3d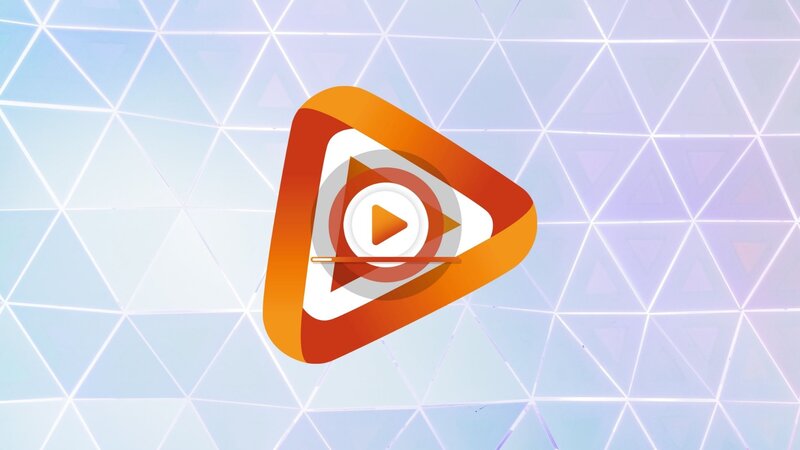 *Use code STREAMMENTOR for 50% discount*
Our go-to Twitch overlay maker is Own3d.
Why?
Well, because of the thousands of creative overlay templates, some of which are free templates. 
In contrast, others come at a reasonable price, which is especially important to small Twitch creators that don't want or have to splurge on an overlay template.
On Own3d, you can find:
Own3d offers Twitch stream overlay bundles that are often more affordable than buying each Twitch overlay template separately.
2. Kudos.tv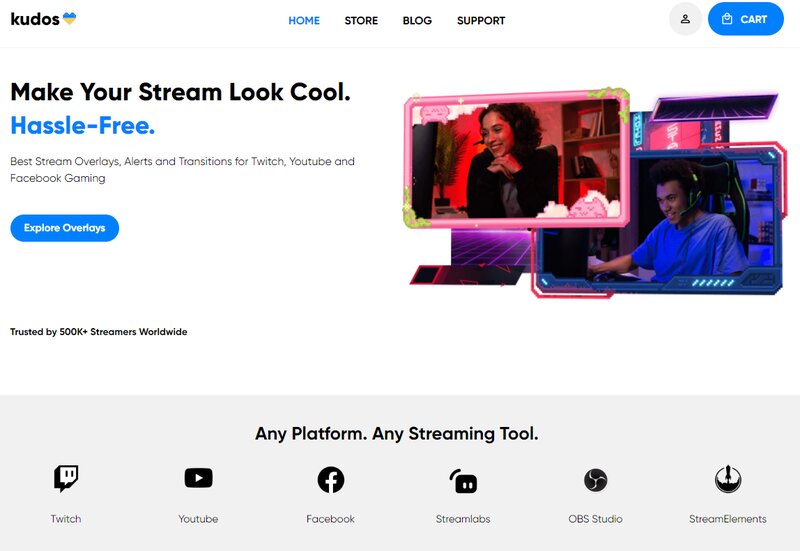 Another excellent website for customs stream overlays is Kudos.tv.
Firstly, they were selling their designs through the Streamlabs store, but three years ago, they decided to create their own web-based shop for custom stream animated twitch overlays.
Like Own3d, Kudos sells complete packs that include static or animated stream overlays and cool stream scene transitions, webcam overlays, and widgets.
Each of their overlays can be modified to get custom designs that match different channels' color schemes and styles, so you never have to worry whether somebody has the same overlay design.
Also, all of their stream designs are compatible with OBS studio, Streamlabs, YouTube, and other popular live-streaming platforms.
3. Fiverr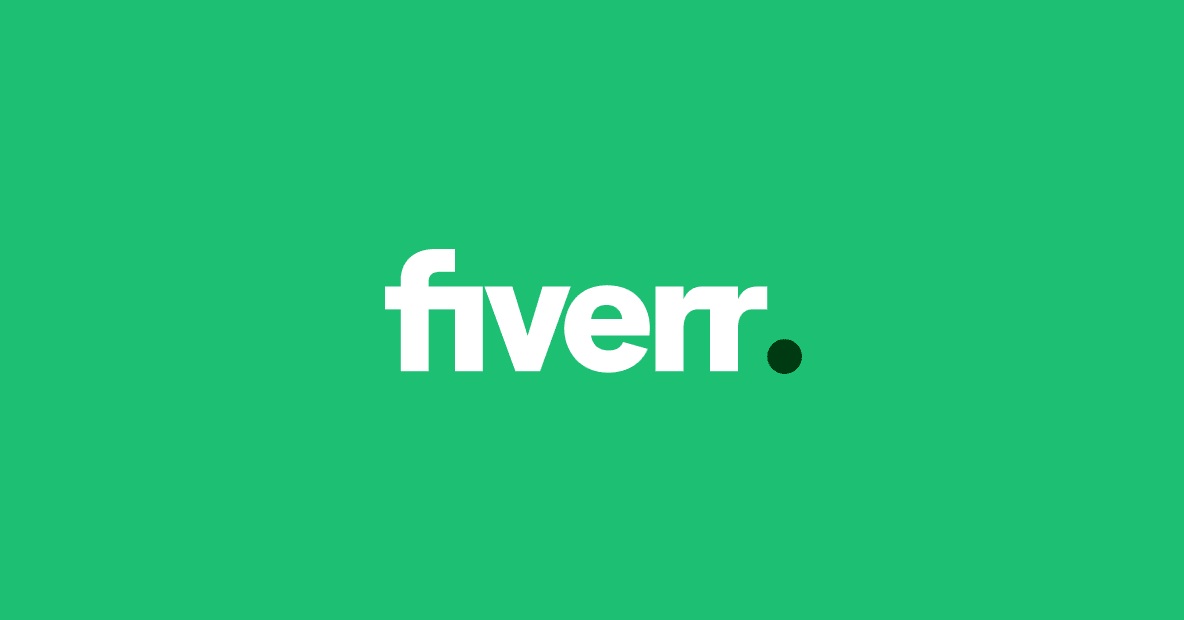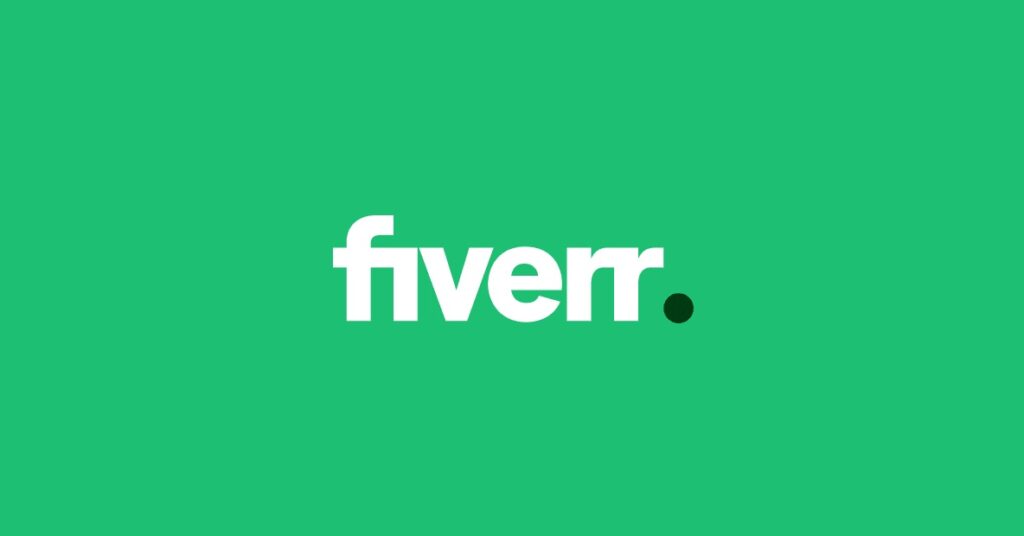 If you are willing to spend a bit more for your Twitch visual, we suggest using a stream maker called Fiverr.
On this site, you can find plenty of online designers that specialize in creating static and animated overlays and will bring your idea to life.
Each designer sets a price for their product, and you book the one within your budget.
Then give the design elements you wish to include, colors, and other important information.
The designer will reach out with the draft of the overlay design, and if needed, it can be changed.
You can even request to create BRB screens, animated Twitch alerts, or other stream elements and visuals you need for live streaming.
Even though you are getting a unique stream design, you don't necessarily have to break the bank to get your own Twitch overlay.
Prices vary depending on the complexity of the design and the experience and reviews of the designer.
4. Placeit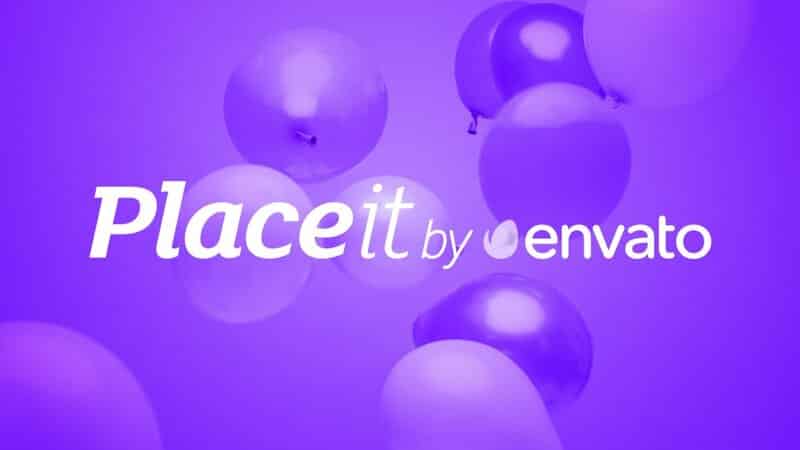 If you are looking for straightforward design elements, we suggest Placeit – an online platform where you can find thousands of custom Twitch overlays.
None of the templates are created to suit a particular game but to fit everybody on this overlay maker.
We recommend searching through overlay templates by color schemes and choosing the one that matches yours.
Then, modify it as desired to create your own Twitch overlay.
On Placeit, you can find:
This overlay maker also offers a complete package and individual overlay template designs. The yearly subscription is $99, but you can also pay monthly for their designs.
When it comes to compatibility, there is nothing to worry about – Placeit designs can be easily added to all streaming tools and platforms like YouTube Gaming, Facebook Live, etc.
5. Player.me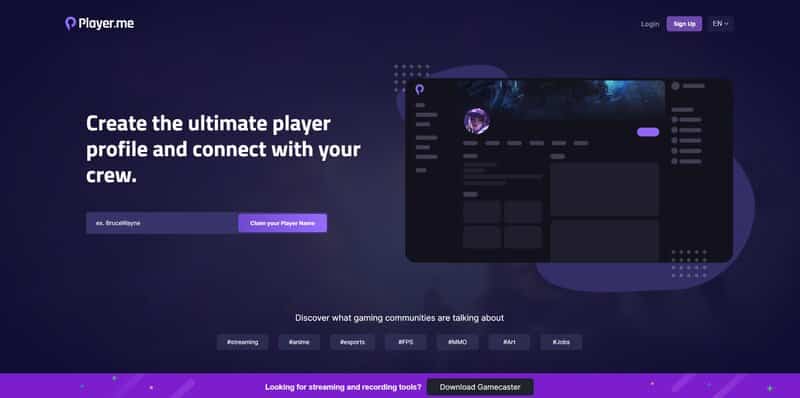 Player.me isn't strictly a stream maker but a streaming tool.
It is an excellent platform to stream, interact with other streamers, post stream news, and create groups.
However, it also offers an editor that helps you create custom Twitch overlays.
The Player Create is entirely free, with various Free Twitch panels and overlay templates.
You can search by theme or colors and customize them: add stream elements or social media buttons.
There are also bundles, so all overlays have the same overlay design.
At first, it might be a bit difficult to figure out how to use the maker, but after a few tries, you will quickly get the hang of it and have high-quality custom and free Twitch overlays.
6. Nerd or Die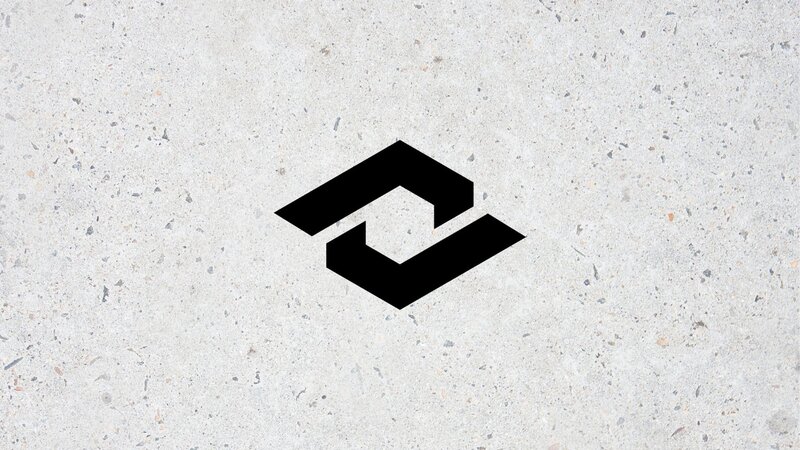 If you've been a part of the streaming world for a minute, you have probably heard of Nerd or Die.
This site is the go-to site for many streamers because of its top-notch support and free services.
Currently, you can choose from 40 Twitch overlays on Nerd or Die.
Streamers can get either static or animated Twitch overlay and customize it to add their social icons or super theme that matches their brand.
But that is not all – the bundles also come with webcam overlay, so all of your overlay elements will match.
Their Twitch overlay templates are compatible with OBS studio, SLOBS, XSplit, and all streaming platforms.
7. StreamElements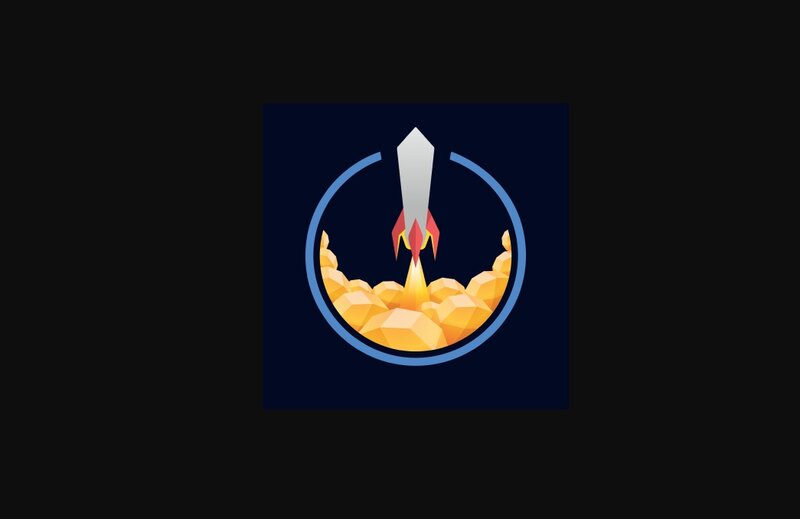 StreamElements is not only a go-to website for Twitch overlays but for other stream elements and graphics such as panels, banners, alerts, chat boxes, and even sounds.
Whichever overlay template you choose, you can customize it to fit your brand.
Their library consists of dozens of Twitch overlay templates, so it shouldn't be difficult finding the one that suits you the best.
Furthermore, this Twitch overlay maker is entirely web-based. There is no hassle with manually adding your overlay design to the OBS studio, making the setup process faster and simpler.
Another bonus is that it is an entirely free Twitch overlay maker.
Keep in mind that it does take a bit to get used to it. While uploading your stream overlay is simple, it may not be as easy to create it. Play a bit in the program before choosing the final overlay design.
8. Stream Maker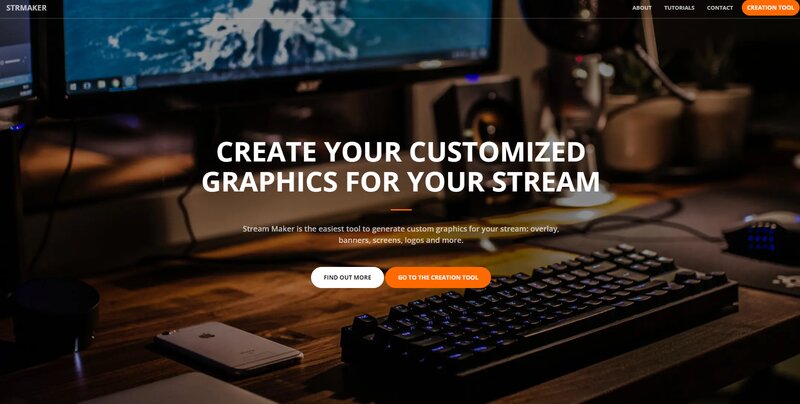 Just because you don't know about graphic design doesn't mean that you have to settle for boring Twitch overlay design.
Creating a quality Twitch overlay can be done easily if you are using the correct tool, and for beginners are recommendation is Stream Maker.
The site is quite easy to navigate, and to create a good Twitch overlay, all you need is a few minutes.
To create a new overlay, simply log in to their site, choose the theme, and add your social icons.
Remember that these overlay templates aren't free resources – you have to pay per graphic, and one costs $5. So to make visuals that completely align, be prepared to spend some cash.
Also, as it is very simple, you will have to settle for a more simple design. It will be unique and draw the viewers' attention, don't expect to get any crazy animations or the possibility to add multiple elements.
Overall, it is a great overlay maker, especially if you have recently started streaming.
9. Visuals by Impulse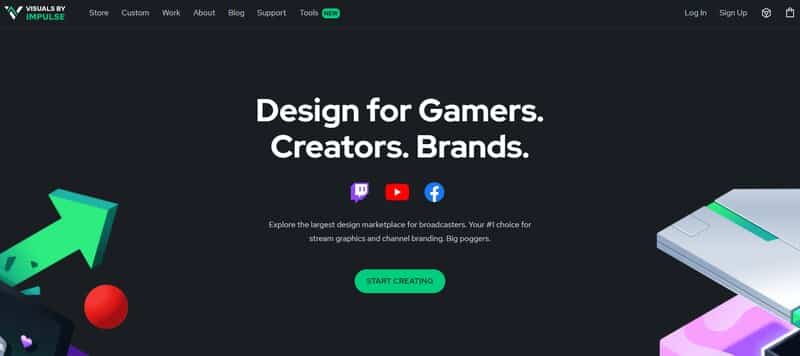 Visuals by Impulse offers both free and premium Twitch overlay templates.
You can get either static or animated ones and customize them to match your style and brand.
Moreover, they offer game overlays, which will make streams more dynamic and fun to watch, along with webcam overlays, emotes, alerts, and badges.
All graphics come in bundles – in case you don't mind paying for a premium overlay template, we recommend purchasing a bundle.
All visuals will match, and you will get a small discount.
Like our other recommendations for overlay makers, this one is compatible with OBS studio, SLOBS, XSplit, and others, so incorporating one of the templates with your stream shouldn't be an issue.
10. SLOBS Prime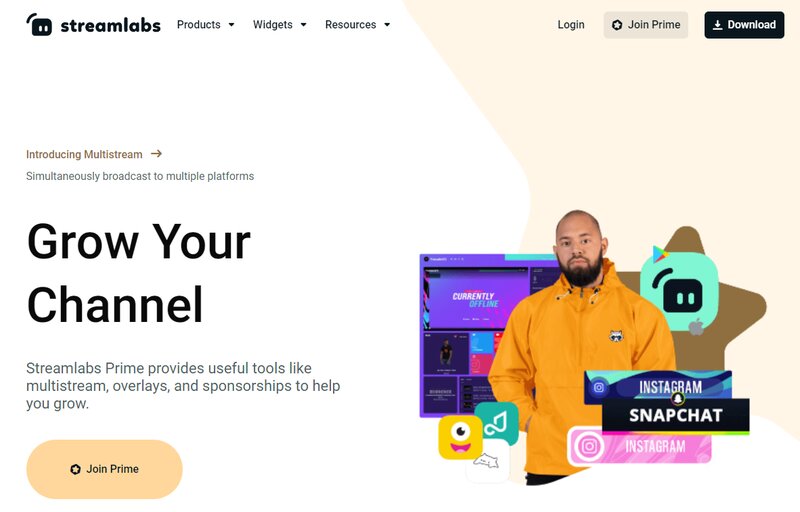 Streamlabs OBS cooperates with many third-party websites to deliver premium-looking templates to their users.
The templates can be modified as desired, so all streamers have a unique-looking Twitch overlay.
While they are free, keep in mind that you have to subscribe to Streamlabs Prime.
Only through their services, you can get access to their templates and graphics.
If you are only looking for overlays, this might be a waste of money. However, if you would like to test other services they offer, such as sounds, alerts, and panels, then it is definitely worth the monthly fee.
SLOBS can help you earn money by live streaming so that extra cost will probably be easy to cover.
11. Rainmaker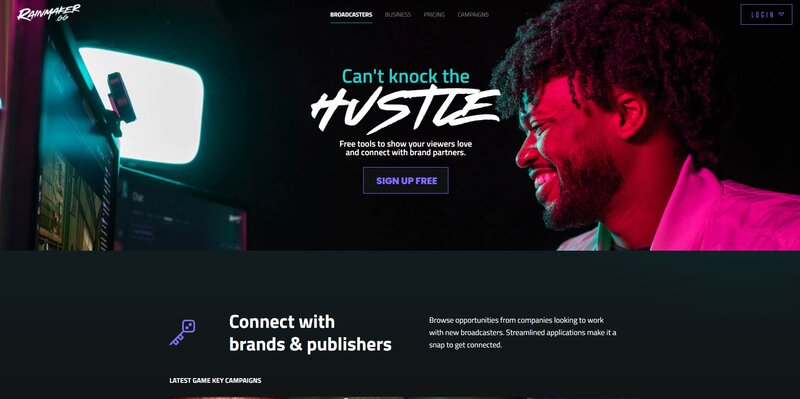 Lightroom launched a platform to connect brands, designers, and streamers.
You may have heard of it, but under a different name – Stream Jar.
Now, it is called Rainmaker, and it offers numerous overlays, other graphics, alerts, chat boxes, etc.
It is an entirely free tool, cloud-based, and quite simple.
While you may not be able to create a too complicated Twitch overlay, you can still have a unique design that will help you separate yourself from others.
Also, let's not forget about the functionality of the stream overlay, which can be achieved with Rainmaker.
12. Twitch Overlay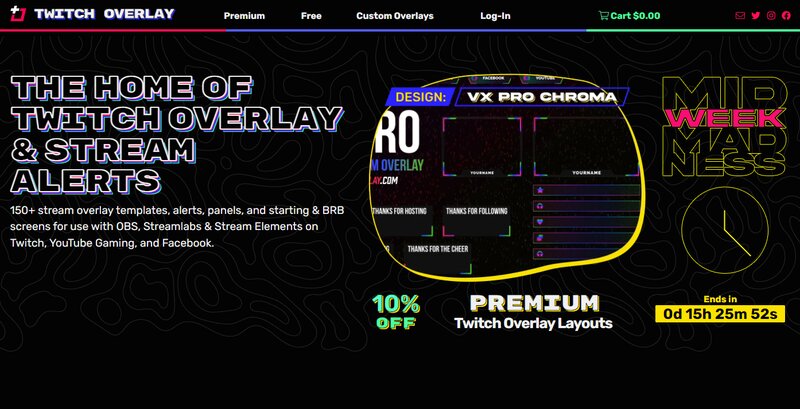 Just from the name, you can conclude what you can find on the Twitch Overlay website.
It is probably the most apparent website to go to if you are in need of a cool-looking stream overlay.
You can search for templates via colors, themes, and even games, as they have many graphics designed to fit a particular game.
Furthermore, you can decide between static or an animated Twitch stream overlay/
Once you pick the Twitch overlay template, you can customize each element as you wish: add, delete, or alter to match your stream.
Also, you can purchase bundles and get other stream visuals such as panels, webcam frames, or chat box overlay.
Even if you want something made from scratch, thanks to their designers, it can be quickly done.
Keep in mind that these overlays will be a bit pricier compared to just changing the template.
13. Adobe Express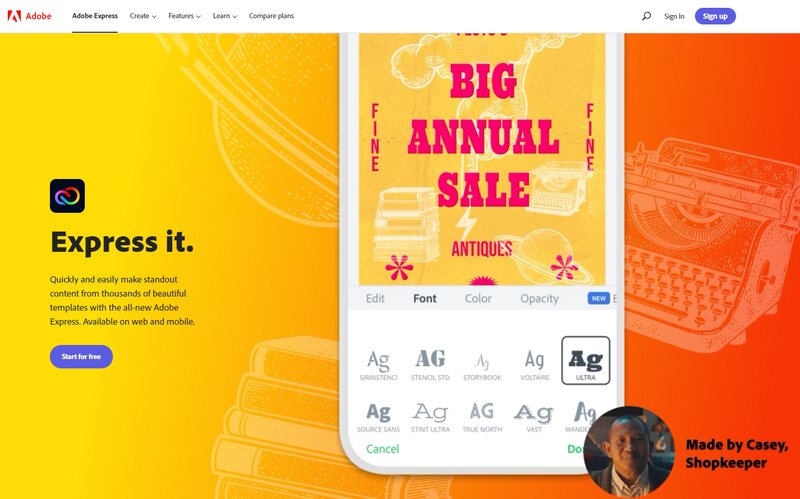 In case you want to show off your talent in design, we recommend using Adobe Express (known as Adobe Spark).
It is a great DIY tool that is maybe easier to navigate than Photoshop.
Once again, you can have the visuals with the same theme and create a Twitch overlay or panels that no other streamer owns.
In case you don't want to design an overlay entirely on your own, you can pick a Twitch Overlay template from their gallery.
The rest of the process is the same as with other makers – adjust the colors, add icons and other elements, and alter the text.
The tool is free. However, you have to pay a monthly fee to access their premium templates.
14. Strexm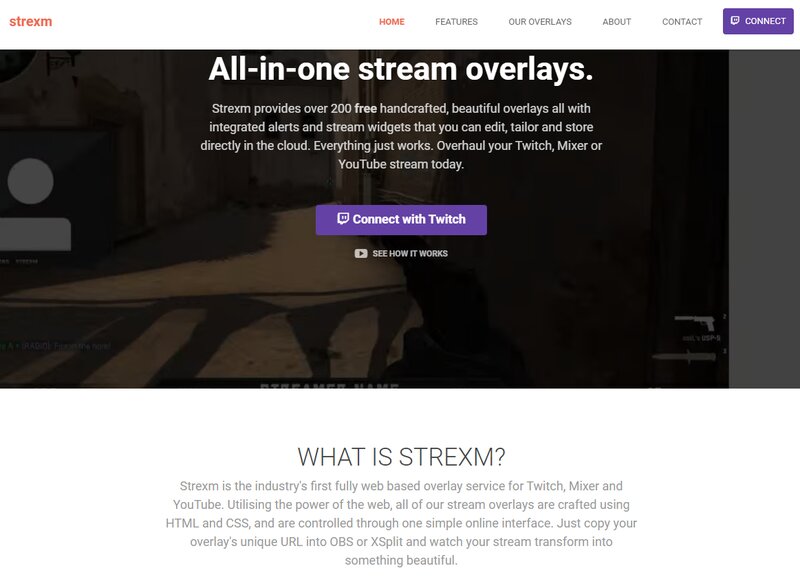 This Twitch overlay maker is quite similar to Twitch Overlay.
They offer generic templates, static, and the ones made for specific games so that everybody can find the perfect Twitch stream overlay.
There are 200 visuals to search through, and without a doubt, you can find the perfect overlay on Strexm.
Your new Twitch stream overlay will be compatible with OBS, XSplit, SLOBS, and all streaming platforms like Twitch Studio and YouTube.
Strexm is free to use, but you can always donate so that they can continue delivering quality content.
15. Stream Shift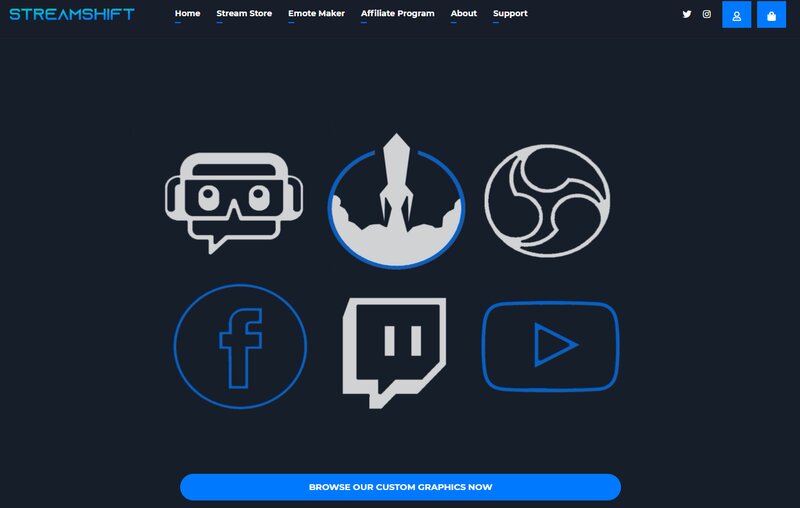 Another recommendation for anybody on the budget is Stream Shift.
You won't have to spend a penny on the app and create a cool and unique-looking Twitch stream overlay.
Moreover, you can create a new stream starting overlay, logo, panel, icon, or whatever visual you need without any extra costs.
You should be aware that the templates are not as advanced as they are on other sites.
Also, editing tools are not as advanced, so overlays end up with a simple design in most cases.
However, the freedom you get is great for the price (or absence of it, in this case)!
You can adjust the colors, set a theme, and add elements you need to start streaming.
All-in-all, while it may not be the most advanced Twitch stream overlay maker, it still gives you a decent amount of options.
16. WDflat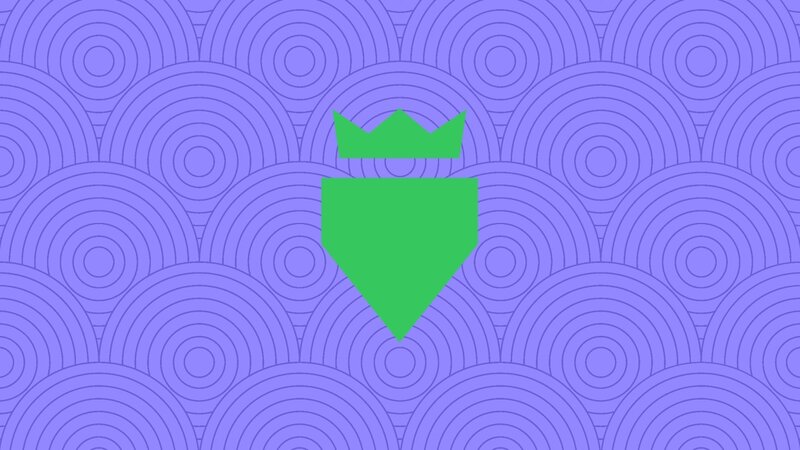 WDflat is both for those that are on a budget and the ones that are willing to spend money on their Twitch stream overlay.
This website has plenty of free and premium templates, which you can additionally alter as you wish.
WDflat features over 140 templates, and their template editor, so you can do all of the work in one place.
As their free design is, in most cases, relatively simple, you can even use their templates as a starting point and finish the customization of your Twitch stream overlay in another tool.
On the other hand, their premium designs are great, and with a bit of changing in the WDflat editor, you can get a professional-looking stream overlay in just a few minutes.
Final Thoughts
We hope that this guide helped you decide which overlay maker to use to create and customize your graphics.
As can be seen, you have multiple options, and finding the website that offers overlay templates that match your brand shouldn't be difficult.
Some of them even offer free designs, so even beginners can use them.
We wish you the best of luck building your Twitch channel and streaming!
FAQ
Where can I get a custom Twitch overlay?
There are numerous websites where you can get Twitch overlays. Our top choice is Own3d, but if you would like to work with a designer and create something from scratch, then Fiverr is a great website.
What is a custom Twitch overlay?
An overlay is a visual that includes numerous elements, such as frame, name of the channel, social media icons, etc. If it is a custom overlay, it can be made from scratch or just an edited template to suit the theme and style of a Twitch or YouTube channel.
How much are custom Twitch overlays?
The price depends on the website. For example, Stream Maker charges $5 per overlay, while Fiverr is more expensive because you have to pay a designer. Multiple websites, like Own3d, offer free templates, so you don't have to spend any cash on your Twitch visuals.