A personal Instagram account and a professional business account users both have one thing in common – a growing audience and getting new followers on Instagram daily.
Before you start getting into influencer hood, you might want to know how to get 1000 followers on Instagram.
Just like with any other profession, gaining Instagram followers is going to require a lot of dedication and determination, but allow me to make things easier for you with these 19 outstanding tips.
Tips On How To Get 1000 Followers on Instagram
1. Complete your Instagram profile
People engage with content that is visually appealing. Think of all the possible aspects of your profile where you could go in with some fine-tuning.
Try to put yourself in the position of the viewer. What do you like to see on another Instagram account, what makes you curious, and what also makes you think that it's boring or uninteresting?
Depending on how well an account is put together and what first impression it makes is a big deal for Influencer marketing and also for various brands on Instagram. There are a few ways your account can get a glow-up.
Pay attention to the following points and try to see how much they apply to the current state of your Instagram account.
Pick an easily recognizable username
Upload a professional and unique profile photo
Write a short and interesting Instagram bio and include your other socials in it
Post unique and quality content consistently
Create a harmonious and aesthetically please feed
Make sure your profile is set to Public mode
2. Decide On The Aesthetics Of Your Instagram Feed
Some of the most popular Instagram accounts are easily memorized by the average user because they tend to publish Instagram posts and Instagram stories in a specific style or aesthetic.
Whatever your choice may be, make sure you stick to it from your first post on Instagram, as this has the ability to create a beautiful view of your feed upon having opened your Instagram profile.
Even if you are not a professional photographer, you can use stunning presets and overlays on your Instagram photos. These presets can amp up the overall appeal of your posts and will ultimately give your feed a unique charm and feel to it.
As much as consistency in posting is necessary to grow your following, keeping things similar is as equally important.
3. Define Your Target Audience
Whether you are a beginner or an advanced user, your Instagram marketing strategy should include a well-defined target audience.
Decide who your content is supposed to speak to and who is meant to interact with your Instagram content.
A great tool that can help you with this would most definitely be the Instagram analytics section. Check your previous and current records and see which demographic is currently mostly within your reach.
Based on these records, define any changes or alterations that are necessary for you to reach your audience goals. Allow this tool to ultimately help you navigate through the Instagram algorithm.
Remember that nothing happens by chance, the Instagram algorithm works in the favor of those who try to understand it.
4. Connect With Your Friends
Something that makes sense is, upon creating an Instagram account, to connect with our friends and family first on the Instagram app.
This is a great way to get started and no matter how big or small the initial follower count may be, you might be discovered by friends of friends and there you go – even more followers.
Connect with all the people you may know in person, and you might also follow someone you don't know in person, as this is the best kind of icebreaker to get in touch with more people.
Allow yourself to be open to new friendships and acquaintances because once you dive into the world of Instagram, you will attract followers you might have not even expected.
5. Share Posts That Your Audience Is Interested In
Influencer marketing or a brand owner, both categories will require you to post content your defined target audience wants to see.
Make sure you create content that is in tune with who you are and how you want the world to see you. One of the basic rules of social media marketing is to publish an Instagram post that speaks directly to your audience.
For example, if you are a make-up guru, it only makes sense to post content that portrays you directly using certain make-up products or showing off your finished make-up look. This is essential, especially if you are creating a sponsored Instagram post.
If you're unsure about what would work or if you doubt your preferences in posting, you can always check out the competition. Be mindful, though, get inspired but stay original and give your Instagram content personal touch.
6. Put Extra Effort Into Your Content
The number of content ideas one could find on the Instagram app is unlimited. There is a special place for every niche and subgroup, and Instagram is becoming more and more inclusive.
As amazing as this is, it does mean that there might be thousands of Instagram users on the platform and that it can be hard to stand out in some cases.
The way for you to stand out is by creating jaw-dropping content that makes your Instagram followers interested and makes them want to see more of it. Create high-quality images and high-resolution videos.
Almost every time, hard work pays off, but the hard work might be followed by investing in solid equipment. No, you don't have to buy an entire home studio to make content (it's great if you can, though), but you can try investing in a nice camera or an extra set of lighting.
Investing in yourself is never a bad idea, and investing in a great idea and creating photo or video content will pay off in the future.
Use various editing apps to bring the best out of your static image content.
Try using apps such as Lightroom, A Design Kit, or Pixel Cut.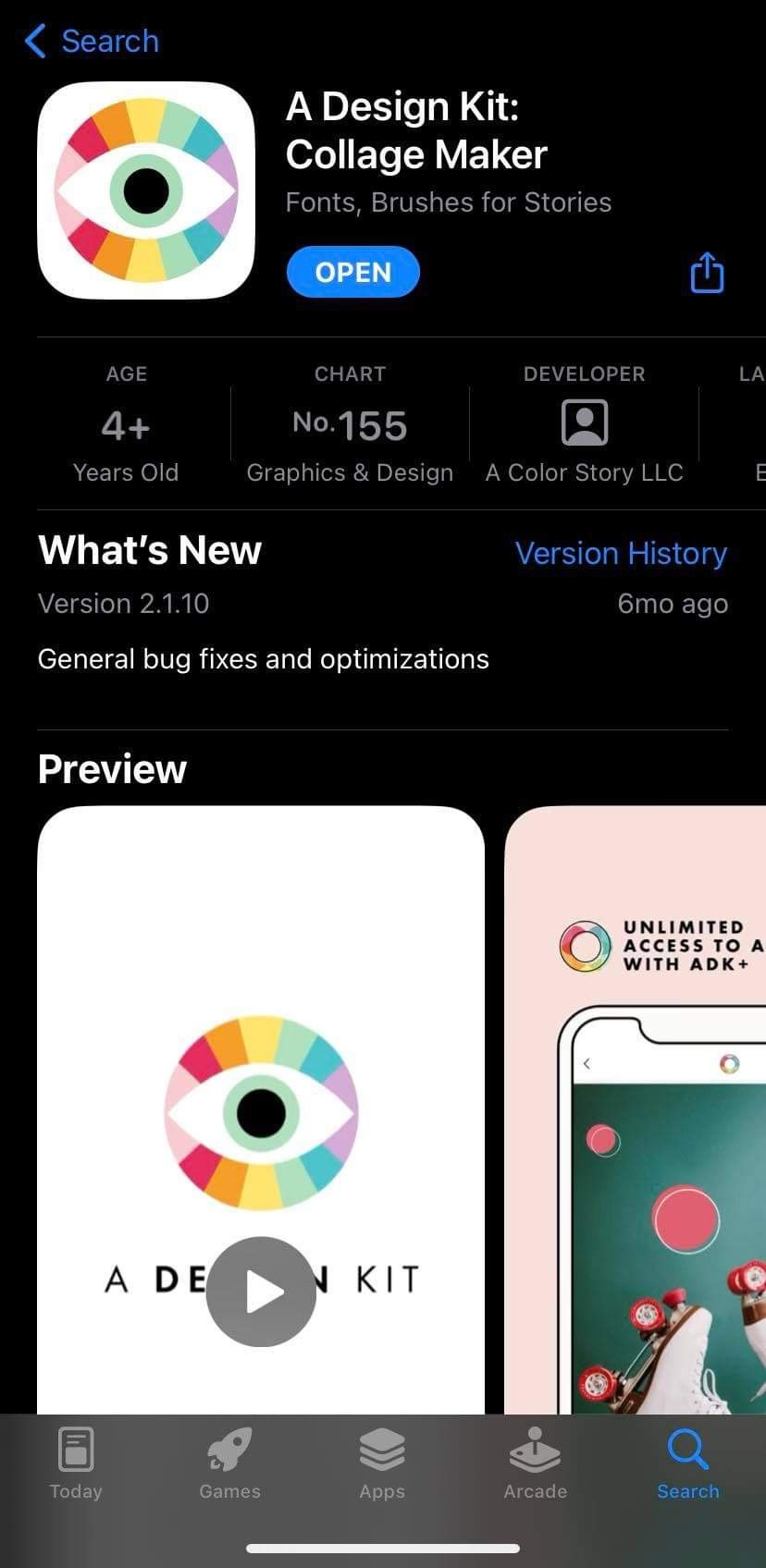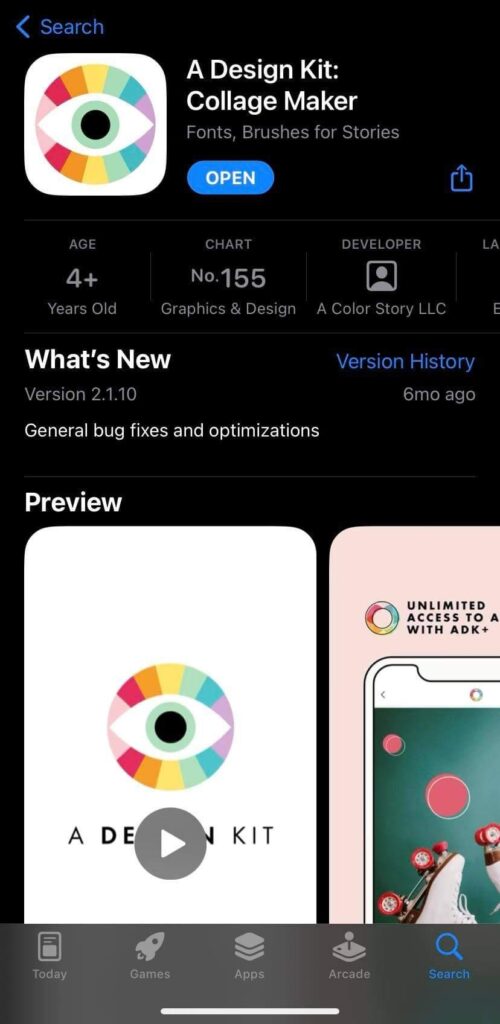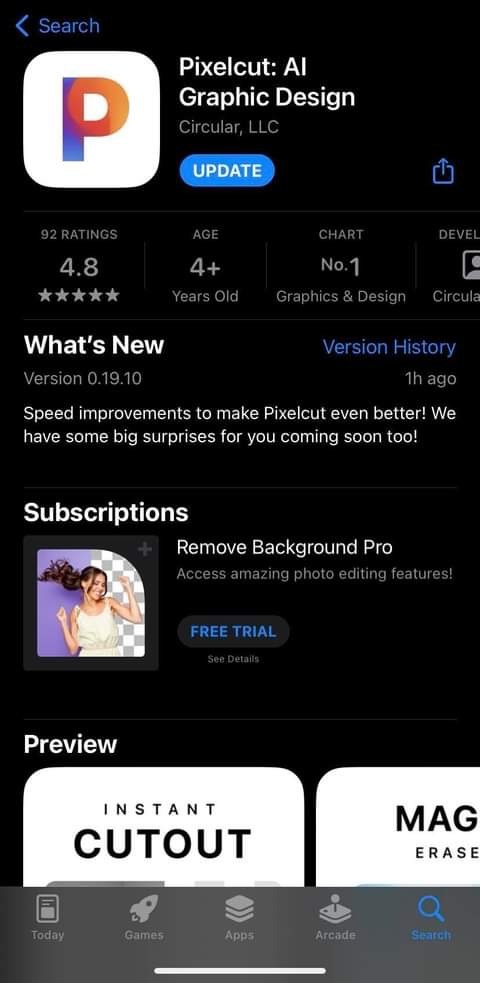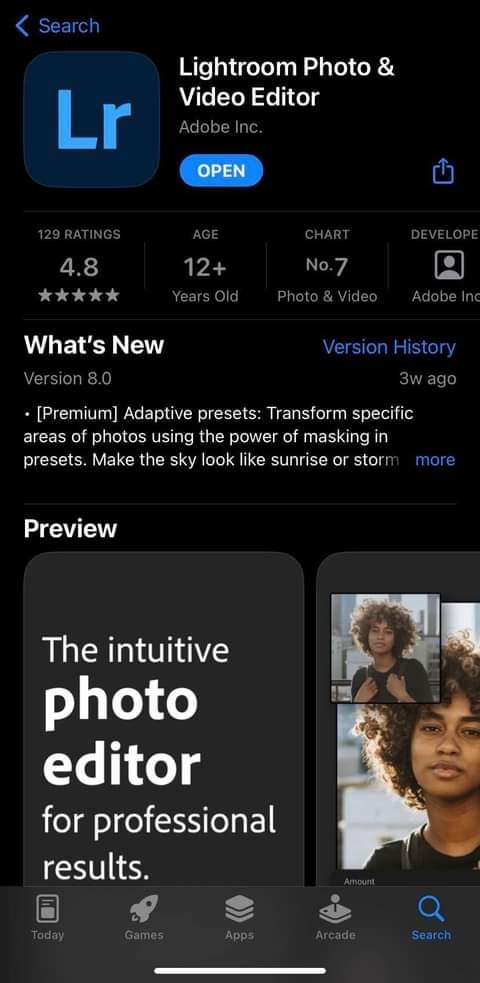 7. Post Consistently
If you talk the talk, then walk the walk. A posting schedule is an astonishing way for yourself firstly to improve your discipline and self-determination.
As for Instagram, this is going to allow the algorithm to push you to the right audience at the right time.
The key to making it big in any business is showing up for your project, which also means in the end – showing up for yourself by defining a regular posting schedule.
Try to define what are the best times to post on Instagram in your opinion and stick to your posting times, no matter if it's on a daily, weekly, or monthly basis. Opt for a daily or weekly rather than a monthly basis.
8. Share Different Types Of Content
Your chances of getting more Instagram followers are greater if you are visible in many different trending content formats.
Of course, daily or weekly Instagram posts are definitely a must, and you are fully aware of this by now, but did you know that by creating Instagram Reels, you will get an even greater reach?
Don't forget to use Instagram stories as a channel of communication, as you can give your followers a glimpse of your daily life and the situations you might find yourself in.
The point of this is to be visible in many places: be visible to Instagram users who prefer to tap through stories; appear to potential followers on their explore page; create Instagram Reels and appear in their reels section.
You can also consider entering the world of UGC – user-generated content. Post videos of reviews and unbox items of products to get the attention of a small business account or major brands.
9. Use Popular And Relevant Hashtags
Once you are done with creating the content and wish to post content, make sure you implement the use of relevant hashtags.
Hashtags effectively bring the right kind of audience to you. These little symbols can be such a fantastic tool for follower growth if you know how to use them properly.
Specific hashtags are being used across all social media platforms, so better believe that they are also a big deal on Instagram.
What is necessary though is to use relevant hashtags that are directly related to your niche and your content, so be careful not to use potentially banned Instagram hashtags.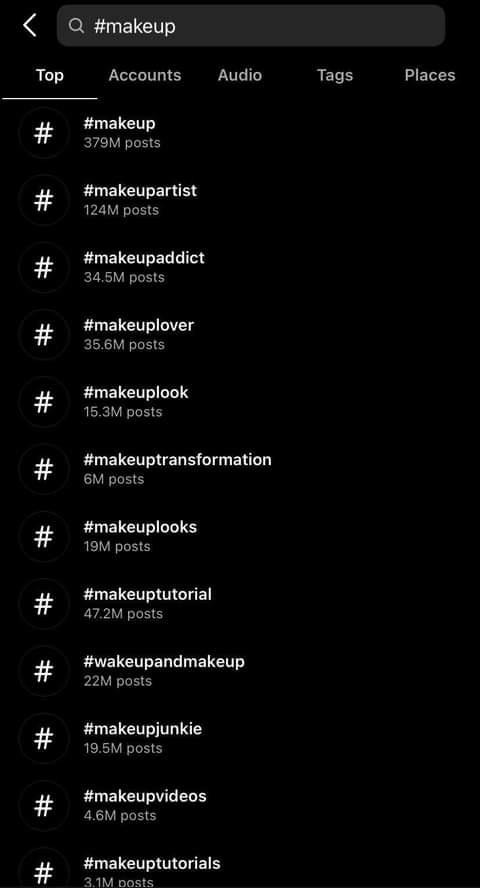 10. Use Tags
If you are attending a fabulous event, don't forget to create some snaps and turn them into posts.
Apart from tagging your geolocation and the name of the location, always make sure you have tagged all the people in the content you post.
This is a great way of potentially socializing with a new Instagram user here and there.
Using tags in our feed posts will allow not only you to find new connections, but you will possibly contribute to the creation of an even bigger network of family, friends, and acquaintances.
You never know what kind of connection you may discover, or how you can be discovered by an important figure or brand for future collaboration.
11. Improve Your Instagram Captions
Many Instagram users make the common mistake where they write unrelated info in their captions when they post pictures.
Sure, if you have the need to share a photo of something, and you personally relate to a quote or song lyrics, go ahead and do it.
If you are taking things to a professional level, make the most of your Instagram caption section.
Provide insight into what your account is about, or simply be more precise with the message you wish to convey through your Instagram posts.
12. Encourage Your Audience To Take Action
If you are posting an Instagram story, make full use of the features within it, as some buttons are these specific call-to-action features, which can urge Instagram followers to visit your profile page.
Write captions in the form of questions, ask about opinions and give your followers a voice, as this is a great way to urge your audience to leave comments as well as share your content or even your entire Instagram page.
13. Be Controversial
Keeping up with today's news and current affairs happening in your country and worldwide is essential for creating your digital portrait.
With great power comes great responsibility, and for growing Instagram accounts it's necessary to be the spark and start meaningful conversations.
Being controversial in this context is an incredibly smart marketing move that can convey a bold message.
The key here is to follow your heart and pick a social cause that hits close to home. What kind of change do you want to see?
If you decide to go on Instagram live, speak openly to your audience and make thoughtful comments about how certain causes make you feel.
Create or join existing hashtag campaigns that are pointing out an issue in the society we live in. You want to show that you can use a growing platform to fight for the right cause.
14. Engage With Your Followers
All relationships should be both-sided, and this rule also applies to the creator and followers on Instagram relationships.
Focus on the social in the social media platform. Creating content is one part of your Instagram strategy, but showing your growing follower count on Instagram is a must.
Reply to comments on your photo and video content, as well as your Instagram stories. Ask your followers for their opinion and give them the feeling that you truly care about them, as you should.
Remember that your existing followers are the reason you are doing what you are doing – they are the reason you wish to create more.
Check your DMs to see if a follower has asked you about something, and if you feel like it – reply from time to time. Check some of your followers' profile pages and leave thoughtful comments here and there.
Create a healthy relationship with your target audience. When followers engage with your content, give them a reason to engage again.
15. Partner With Other Accounts And Brands From Your Niche
If you want to gain followers on your own account, try partnering with another user on Instagram.
A popular way to get more exposure and tap into a new potential audience is via creating a collab post.
Get in touch with other creators nearby and brainstorm together in an attempt to create content for Instagram and other social media platforms.
Allow your followers on Instagram to see a new side to you, whilst networking and exchanging ideas with another creator.
16. Share Your Other Social Media Accounts
As much as it's important to include a contact mail in your Instagram bio, don't forget to link your other social media accounts.
If you have a YouTube channel, Twitter, Facebook, Snapchat, or any other popular social media channels, make sure to include them.
You can use each platform to display identical content, or include slight variations, using some fully in a professional manner, and others to give your audience a glimpse of your personality and daily life.
The more you are present on different social media apps, the greater the chances are that you will gain followers on them, especially on your Instagram page.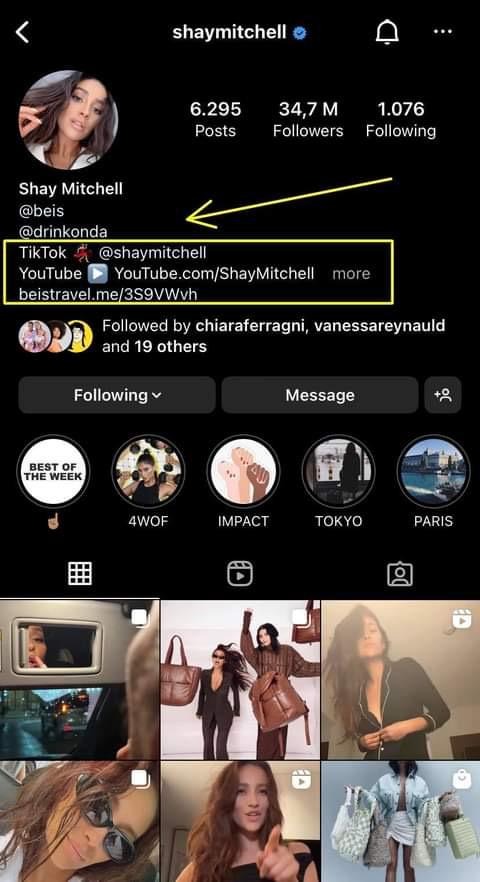 17. Promote Your Account
It might seem like some kind of cheat code, but promoting your account will help you reach numerous possible followers and help you kick-start your account with the Instagram stars.
Of course, promotion is paid, so if you feel like you wish to invest in your account this way, feel free to do so.
You can pay per post, story, or Instagram reel. Compared to somebody finding you on their explore page, this way your Instagram content will be displayed on other users' homepages and Instagram stories in the form of sponsored posts.
18. Delete Fake Followers
Spam accounts are the pest of the social media world and can cause trouble to some users. Instagram's algorithm is programmed to pick up on any unusual activity.
Spam accounts that follow, comment on and unfollow massive amounts of accounts are seen as an issue and are being removed.
No matter how many followers, you have reached by now, make sure to check your follower list and remove any accounts that might seem unusual.
Quality goes above quantity, try to grow your first 1000 followers on Instagram organically and avoid any spam or a fake account. Focus on getting more followers that are real people and unfollow any unnecessary fake accounts.
19. Check Instagram Analytics And Improve Your Strategy
The best social media marketing strategy specifically for your Instagram account is the one that is being revisited and altered now and then.
The truth is, there is not one perfectly defined formula for Instagram success that can be applied to every single user on Instagram.
Depending on your niche, style, aesthetic, or subgroup you belong to, there can always be some things that can require small alterations.
The best way to keep up with the necessary alterations your Instagram account need is to check your Instagram analytics. This will allow you to see how well your regular and sponsored posts perform and where you need to put in that little extra work into.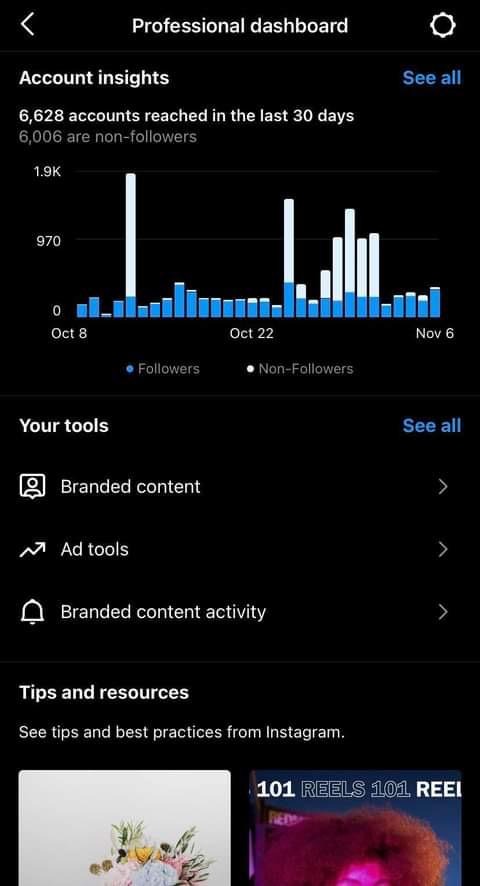 Conclusion
If you're looking forward to building a community, make sure you create a solid foundation for it. There is no one size fits all formula for reaching that first 1k, but staying true to who you are is the first pillar of your solid foundation.
It might seem like reaching the first 1000 followers on Instagram is a difficult task, but once you've hit that milestone, you're on a great way to attracting more and more similar-minded folks to your Instagram account.
I hope these tips will prove to be useful to you to achieve that! If you still have some questions, check out the FAQ below.
FAQ
How long does it take to get 1000 followers on Instagram?
It depends on what kind of audience you wish to attract. Do you wish to have followers on Instagram because of the number, or do you want to work towards building a community?
It's not recommended to go down the path that involves using any activity that is typically considered unusual, since there is always a risk of getting shadow-banned or permanently banned.
How do I get 1000 followers on Instagram for free?
You could use apps and websites that offer more followers as well as likes on Instagram by clicking on certain buttons and watching ads.
As simple as it sounds, it does work. The thing is, though, that once Instagram notices these apps and websites and the activity that is being conducted on them, there is a high chance of shutting down your account temporarily.
What happens when you get 1000 followers on Instagram?
Reaching your first 1k milestone can be a little difficult, and it might take some time to build the foundation for your future community.
Once you have reached this number, if you keep doing what you have done before, a couple hundred followers or even more are just around the corner.