You always think about how nice it would be to turn your Instagram profile into a business, but it seems too difficult to find sponsors.
I admit it's difficult unless you know the right tricks to do so! In my years of experience in social media and content management, I have picked up some of the best techniques on how to get sponsored on Instagram.
In this article, I will share them with you, teach you how to find sponsors for your Instagram content, make a great brand pitch and find your way to becoming one of the top Instagram influencers.
I will also share some tips on what to do when you score a brand deal. Keep scrolling to find out more about how to get sponsored on Instagram!
How To Get Sponsored On Instagram: Complete Guide
You should do some research and look for Instagram-sponsored posts all over the platform.
Pay attention to what kind of content gets sponsored the most, and then set up a plan.
If you would like to have your own Instagram sponsorships but don't know if you're eligible for them or how to start, here are some things you should pay attention to.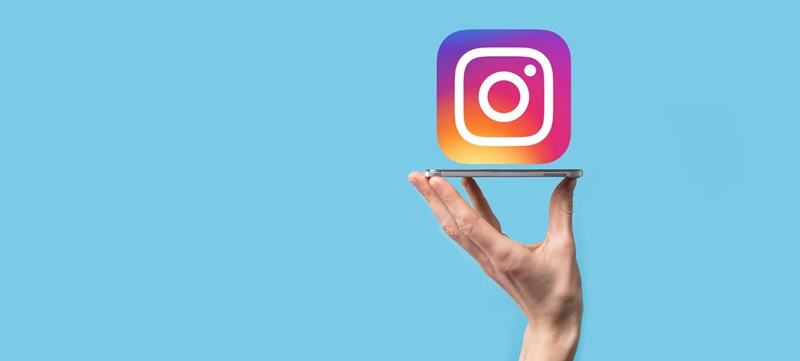 1. Know what you want
It is important to know which brands you want as your sponsors. Make a list of brands you would like to collaborate with.
2. Do some investigation!
Do these brands usually do sponsorships? What kind of influencers do they work with? Do they work with micro-influencers or macro-influencers? Is their follower range close to your follower ranges? Does your personal brand match this brand's image?
When you have the answers to these questions, it's time for the next step!
3. Outreach as many sponsors as you can
Now that you know which brands you want to work with, you need to get in touch with them. There is always an option to DM a brand directly and to offer them a paid partnership.
The brand will usually direct you to a person who does sponsorships in their company.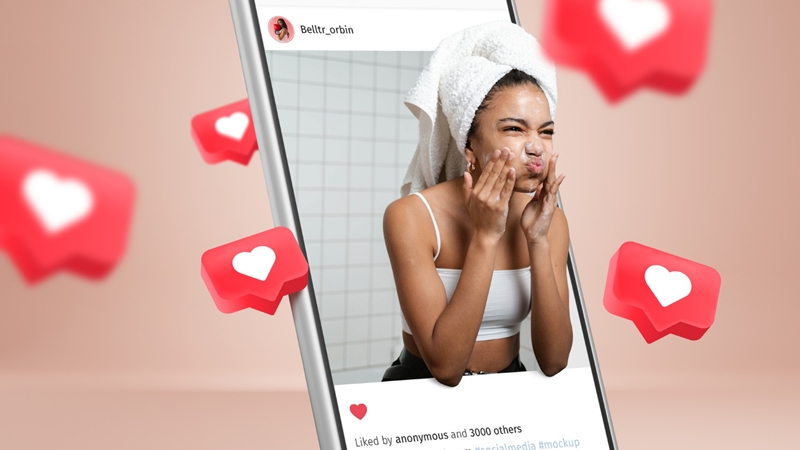 4. Make your brand pitch stand out
If you decide to contact the brand directly, you should keep a few things in mind:
Brands get lots of sponsorship offers on a daily basis, so make sure that your offer stands out when you pitch paid sponsorships.
Use this opportunity wisely, as this is your ticket to paid Instagram sponsorship. Your message needs to be clear, and interesting and shouldn't be too long.
Introduce yourself and your "important numbers," such as your follower count, average engagement rate, type of content, and type of engaged audience.
You should emphasize the latter, as it's very important to present to brands what kind of target audience they are getting through by working with you.
5. Contact an Influencer agency
Sometimes, the bigger brands are not able to respond to all of their messages, and your message remains unanswered. In this case, you should try contacting them through an influencer agency.
Influencer agencies are a great way to start your career in influencer marketing.
Agencies help you apply for various influencer campaigns and will direct you to people that handle them.
Here are some agencies that many influencers have rated as good for their business:
Agencies are a great option for aspiring influencers, as they can help small accounts attract brands and gain more followers.
6. Include your contact info in bio
Also, if you already have a substantial amount of followers, be sure to include your contact details and put your e-mail address in your Instagram profile bio.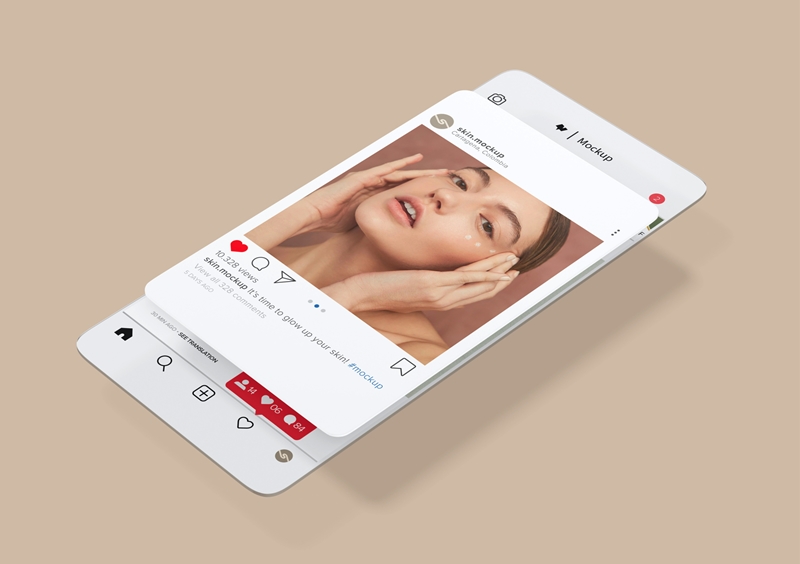 7. Present your audience
Here you can go into detail and present your Instagram analytics results.
Give as much information as possible about your followers, who they are, what they do, when they are most active, and what kind of content they respond most to.
Paint a picture of an average Instagram user that follows you.
Refrain yourself from sending generic pitch e-mails to many brands.
Take your time to explore the brand you like and personalize your message. Don't be afraid to be creative, the more original your pitch is, the better your chances are for scoring brand deals.
8. Tag brands that you use daily
If you have a certain brand on your mind and are already a consumer of this brand's products, you should use this to your advantage. Tag them on your Instagram stories and Instagram photos, as the brand will be automatically notified about this activity.
This helps them to recognize you, the more you tag them, the bigger the chances are for them to notice you.
Of course, you should try and make that content interesting and aesthetically pleasing in accordance with their brand colors and style.
9. Video content goes a long way
Most brands are more interested in video marketing, so keep that in mind when pitching brands.
Record video content that shows you using products from the brand and tag them on your Instagram post, and you are bound to see results.
Of course, you should be aware that larger brands get tagged on lots of Instagram content and that you may not be noticed instantly, but you should aim to post consistently to increase your chances of getting sponsored on Instagram.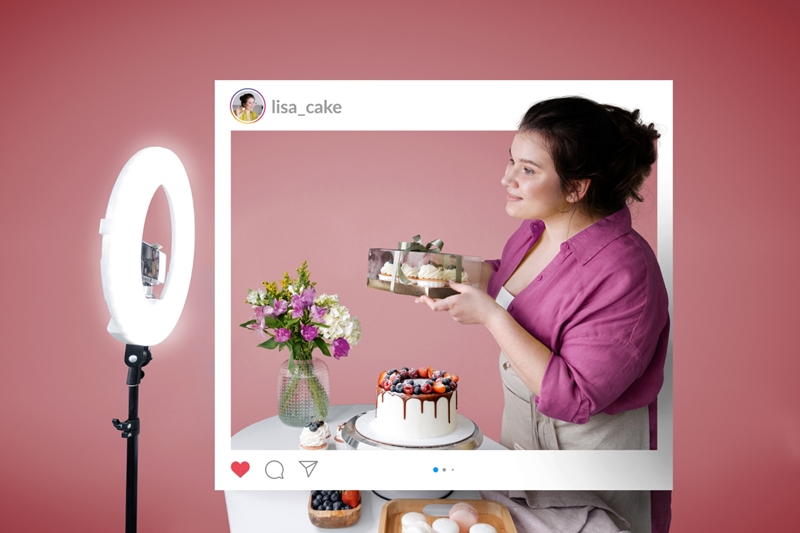 10. Be prepared for pitch meetings
You've got some positive replies to your pitch e-mails, an agency set you up for a meeting with a brand representative, or you even had some brands reach out to you for sponsored content.
Good for you! But that is definitely not the end of the road. Here is where it gets tricky!
If you haven't prepared yourself beforehand, you may seem not serious or not professional enough and put yourself at risk of losing your potential sponsor.
11. Ask everything you want to know
Sometimes when agreeing upon something new, people are not very comfortable with asking questions as they think it makes them seem inexperienced.
Don't let this stand in the way!
If you have any questions about what kind of content the sponsor wants you to do, how many promoted posts you should publish, or anything else actually, just ask!
12. Know your worth
When talking about paid Instagram sponsorships, it is important to agree upon your compensation for these services.
The price you should ask for depends on many factors and it varies depending on the number of your followers, engagement rate, and even the industry of the brand.
You can charge more if you have unique content or if your audience is very specific, but normally these are some standard rates based on the number of followers of your Instagram account:
$800-1.500 for 25K – 50K followers
$1.500-2.000 for 50K – 100K followers
$2.000-6.000 for 100K – 150K followers
$6.000-10.000 for 250K – 1M followers
$10.000+ for 1M+ followers
This is just an estimate and as I said, it depends on many other factors. Also, this estimate does not contain rates for those accounts that have less than 25K followers, but rates for small accounts exist too.
A rule of thumb is usually $10 per one thousand followers, but it still depends on various factors, on the type of content and service you are offering.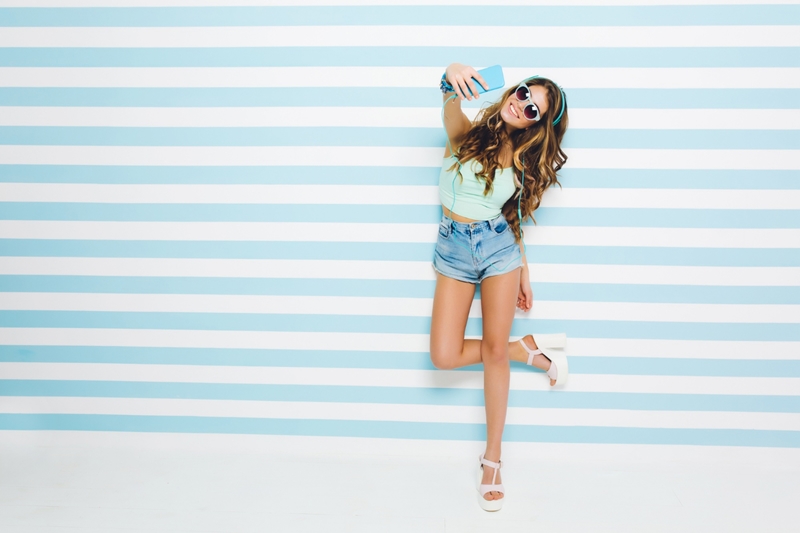 13. Be ready to negotiate
These prices are mostly per one sponsored post, but if you're trying to secure a deal or are looking for your first Instagram sponsorship, you should think about adding additional value to your offers.
You can add one or two Instagram stories as a package deal with your sponsored post, or if you're doing video marketing, offering an additional promoted post at a lower rate could help you score the deal.
Show the brand that you really care about them getting the best results, as it is a great basis for further collaboration.
Now that you've agreed on the rates, you should make sure that the deal will be honored by both sides.
14. Sign the contract
This is the less glamorous part of this entire ordeal, but it is very much needed.
A contract protects your rights and ensures that you get paid for your work and also obliges you to do the work that you agreed upon with the brand, and as such is useful to both sides.
Most brands already have a sample contract for freelancers, but don't be afraid to ask for it and to reread it to make sure that you agree to those terms before signing.
15. Be responsible
You've signed your contract and are now officially sponsored on Instagram by your desired brand. What should you do next?
First of all, try to be punctual and deliver content on time. Also, make a few versions of your sponsored content and send them to brand representatives for approval.
Keep in mind that most brands have their own ways of communication, so what seems like a great idea to you might not be something they want, but that is perfectly fine.
Try to learn more about what they like, what their communication with followers looks like, and how you can incorporate it into your content.
Be open-minded, try to learn new things, but also don't hesitate to suggest your ideas if you think of something new; sometimes, a fresh perspective goes a long way.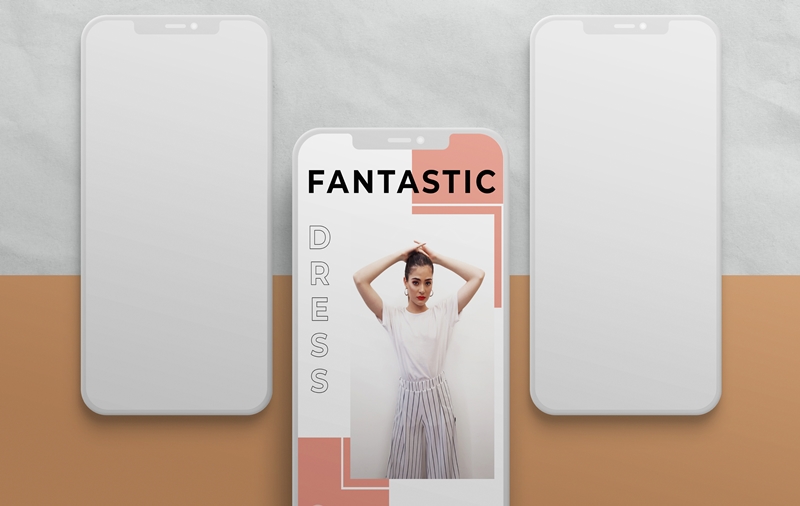 16. Seek approval
Whatever you do, make sure that you have the approval of the brand before publishing the content, don't post it if it's not clearly a green light, as you can harm both your and the company's image by posting something they don't agree with.
17. Show results
Make sure to send Instagram analytics after publishing your sponsored Instagram post or video content. Include everything you think could be interesting, as you know your audience the best.
Show the brand that you care about them even after receiving payment. If the results are good, great! Offer them another collaboration when they need it.
18. Be honest
If the results are not the best, don't try to hide them. Show them the results, give them insight as to why you think your audience didn't like it, and offer some new ideas free of charge.
Take care of your clients, and you will surely keep them and gain new ones.
No matter what Instagram trends come next, commitment and loyalty are never obsolete. It won't be easy but if you are persistent enough, it will definitely pay off.
Things You Should Also Know
Here are a few more tips that can help you stand out a find a sponsor.
Know what the sponsors are looking for
Sponsors are looking for a content creator whose social media presence and Instagram profile align with their brand identity, as this allows them to deliver their message to the right audience.
It is important for them to find the right social media influencers who will strengthen brand awareness across major social media platforms.
Compensate lack of followers with quality content
It's ideal to have lots of followers, as this automatically makes you more interesting to potential sponsors. But does this mean that you can't look for sponsorships if you don't have that? Not necessarily!
The good news is the number of Instagram followers is just one of many factors. You can also attract sponsors with the overall aesthetic and high-quality content.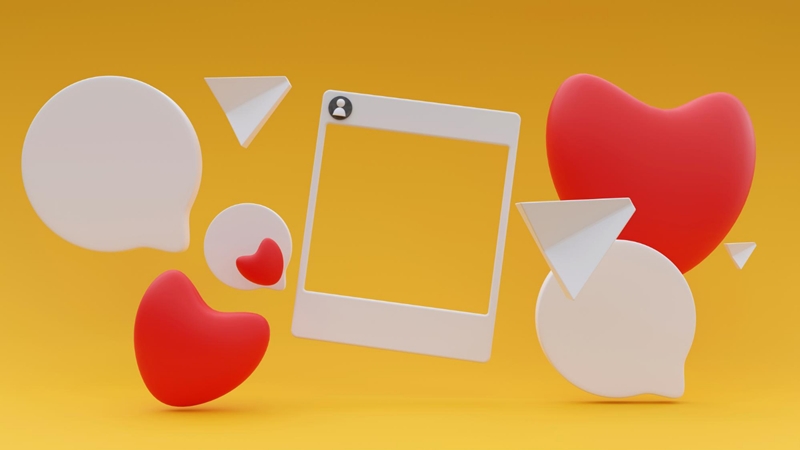 Stand out!
For sponsors, the appeal of using influencer marketing lies in the fact that they are having real people use their products and document it and the fact that it doesn't require spending much money on this kind of promotion to get an engaged audience.
It is important to stand out so you can be noticed by your potential sponsors and start your paid sponsorships or paid partnerships.
If you post consistently and post content that is interesting to a brand's target audience, you're already on a good track to score paid brand deals or even a paid Instagram sponsorship.
Dare to be different!
Your Instagram feed should be eye-catching and be a collage of carefully selected Instagram posts. Keep in mind that, in this case, your Instagram account is actually your portfolio, so try to express yourself in the best way possible.
Brand sponsors are interested in influencers that attract their target audience. You should go for brands that share the same values as you. If your Instagram page has a certain theme that is appealing to its desired audience, you should use that to your advantage.
Instagram Sponsorship Example
Below you can see an example of a successful collaboration between a content creator and a brand.
The brand in question is a widely popular game Merge Mansion, and the influencer is @stanzipotenza.
@stanzipotenza is an influencer whose content consists of parodies of famous horror movies and is interesting to people that have seen those movies, which are coincidentally also people that love horror and mystery games, and Merge Mansion is one of those games.
So in this case, her previous content has affected the brand's decision to sponsor her.
Now you're probably wondering, what do I do if my content doesn't have a certain theme?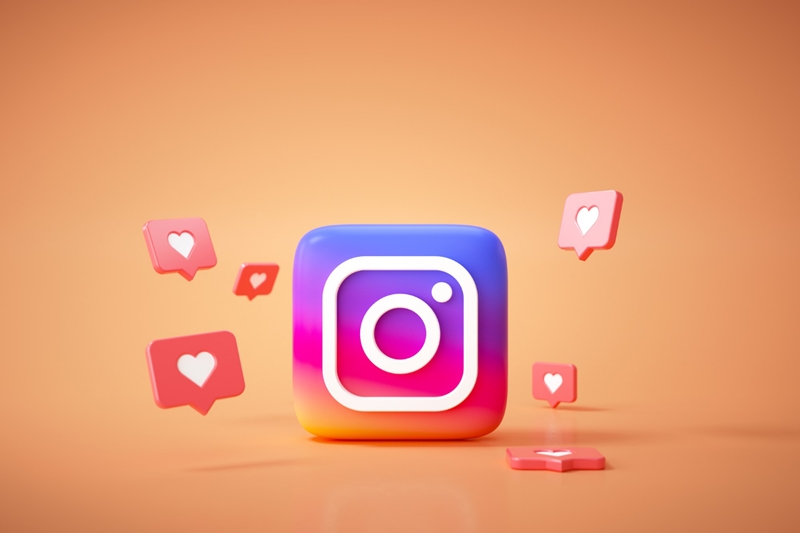 Start small
If your content isn't specifically connected to a certain theme, it may be tougher to get in touch with certain brands, but it is not impossible.
First of all, you should know where you stand and what you can expect. You should aim toward smaller brands if you have a smaller Instagram account.
Some smaller brands don't have much of a budget for sponsorships but are willing to send you their products for free, so you can mention them.
You can start doing reviews and engaging the audience while gaining experience and starting a collaboration with brands.
This is a great way for micro-influencers to build their portfolio and gain attention from other brands. Do one or two great reviews in your own way, and others will follow.
You can use it as a showcase of your content and as proof that you are a great partner to collaborate with, as many brands have already trusted you with their sponsorships.
Now go and get sponsored!
FAQ
What is considered a micro-influencer, and what is a nano-influencer?
A micro-influencer is mostly defined as a person that has more than 10.000 followers but less than 100.000, while a nano-influencer has fewer than 10.000 followers.
How much do people with 1k followers make on Instagram?
This number can vary from 10$ to 1000$, depending on many factors, such as engagement or the kind of Instagram ads.
Will Instagram pay me if I have 10k followers?
Instagram does not pay any money regardless of your followers. Influencers earn money through marketing and sponsorships.