Whether you want to build a social media presence for your own brand or if you'd like to grow as an independent content creator on Instagram, you are probably curious about the best time to post on Instagram.
Early morning, the weekend, Friday, worst days, the best time to post on Instagram – it could be a little confusing initially.
Understanding the know-how and the proper use of the tools for the growth of your target audience is critical – but when is the best time to post on Instagram to gain new followers? In case you need a little help, here are a few valuable tips for you.
What is the Best Time to Post on Instagram?
There are two main things to consider -target audience and timezone.
Upon understanding your target audience, and finding the best time to post on Instagram, you should keep an eye on your audience's time zones.
Try to post during peak times
In case you are curious about the best Instagram posting times, here's a breakdown of the weekdays and how to find the best time to post on Instagram:
---
Monday – 6:30 am; 11:30 am; 1 pm
Tuesday – 8:30-10:30 am; 2:30 pm
Wednesday – 9:30 – 11:30 pm
Thursday – 11:30 am-2:30 pm; 7:30 pm
Friday – 10:30 am-12:30 pm; 2:30-4:30 pm
Saturday – 8:30 am-11:30 pm
Sunday – 6:30 am – 11:30 pm
---
Grasping the optimal posting times can bring the ultimate engagement to your Instagram account.
Also – keep in mind the human element of your target audience – When is your audience most prone to scroll through their Instagram feed, and when can you create the highest engagement?
Upon waking up, early in the morning, it is likely for people to check the posts on their feed and scroll through other Instagram users' posts.
This is also very likely to happen during a lunch break, scrolling is a huge part of most people's daily routines.
Even in the evening after work. The best time to post on Instagram might not always be a constant line.
It might vary from time to time to hit exactly the best time to post on Instagram, but there are certain hours that can be relevant.
In an attempt to hit specific time slots, you could reach a large audience and captivate your followers' attention in seconds.
Think about your own use of socials throughout the day, and you might access insights and understand things better.
Following this example, you could also technically have broader audience insights for many audience categories.
Creating a higher engagement on Instagram depends on clearly understanding the optimal times for posting.
Instagram users who are residing in the same time zones are likely to see the same post on Instagram at a similar time.
Take this into account whilst trying to find the best time to post on Instagram. This way, your social media posts can get the most engagement.
Best Time To Post Reels On Instagram
It's 2022 and if you're not using the power of posting Instagram Reels for the growth of your account – you could be heavily missing out.
Don't worry, though, I'm here to share with you all the necessary info, that is related to the optimal posting times for Instagram Reels.
If you combine a trending sound, and stunning content with a great message and post it during a specific time frame, the views on your Instagram reel could multiply within moments and grow increasingly by the day.
Instagram's algorithm has had its ups and downs, and at times it has been difficult to understand and keep up with it.
There are some things you should know about the best time to post reels:
Consider Your Location
Time Zones do really have a significant impact when it comes to the best posting time for your reels.
The overall app activity of different audiences can be distinguished based on where they live.
Just like with posting a regular image on Instagram, always keep in mind one thing – the audience is the key. So if we are paying attention to the audience and the viewer of your content, here again, you should consider where they are from.
You could be trying to present and sell your item or service to some audience abroad, so here is a list where you can see what is the best time to post an Instagram reel based on your audience's time zone and location.-     
UK 4.30 AM to 6.30 AM
European Westside: 6.30 PM to 8.30 PM
Eastside of the US and Canada: 4.30 AM to 9.30 AM
South America: 4.30 AM
East and southeast side of Asia: 11.30 PM to 4.30 AM
South Asia and the Middle East: 3.30 AM
Africa: 6.30 AM
Central Time in the US and Canada: 6.30 AM to 8.30 AM
West Side of the US and Canada: 12.30 AM to 6.30 AM
Eastside of Europe: 5.30 AM to 7.30 AM
Best Time To Post On The Weekdays
Apart from considering the time zone and location, you should also consider the universal factor of availability throughout the day.
The activity of the users will not be the same on Monday morning and Saturday evening.
Your audience's age, job, hobby, and lifestyle have a huge impact here, but allow me to show you what is the best time to post a reel through the seven days in one week:
Monday: 6.30 AM, 10.30 AM, 10.30 PM
Tuesday: 2.30 AM, 4.30 AM, 10.30 AM
Wednesday: 7.30 AM, 9.30 AM, 11.30 PM
Thursday: 9.30 AM, 11.30 AM, 7.30 PM
Friday: 5.30 AM, 12.30 PM, 3.30 PM
Saturday: 10.30 AM, 7.30 PM, 9.30 PM
Sunday: 7.30 AM, 8.30 AM, 4.30 PM
Consider Timezone Of Your Audience
I am considering the possibility that you are now reading this article from a specific time zone and would like to post it on Instagram.
To understand the best time to post on Instagram, you could do a little research on your own.
Browse through accounts with a similar audience as the one you're trying to create – small businesses, major brands, or influencers in your area/region.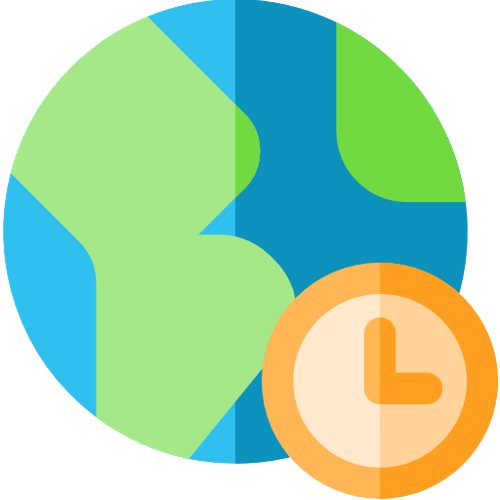 When it comes to the Eastern Time Zone: you can post at any time between 6 am and 11 pm. The average social media usage can be seen in this way – but keep in mind that your own audience can fall into the category of a specific audience.
Why? In a broad sense, most working folks and Instagram users are up/ready for work and later ready to hit the hay by 11 pm. Your audience's time zone and work hours are critical factors in creating a posting schedule.
Most of these people will check their socials first thing in the morning and are very likely to scroll through Instagram feeds whilst already in bed and ready to fall asleep, so it is crucial to understand the best time to post on Instagram.
Time Zones are Crucial – Is It Local Or Global Community?
So, you might be creating compelling content, but you just might miss your Instagram posts or Instagram stories being able to reach out to your unique audience at the right time.
Posting times play a huge role in drawing in your own audience and creating maximum engagement.
Before you can even understand what the best time to post on Instagram is, you can check your followers' whereabouts and examine their time zone carefully.
The average user can be checking his or her feed in the early morning with a cup of hot coffee or tea, but there is a difference in the time zone between some of your followers.
Creating A Small Local Community
I won't deny the fact that some creators on Instagram adapt their time to post for a smaller audience. Instagram posting can be focused on a small-town area. Creators with a smaller following might do everything by themselves.
In this case, the creator might not pay too much attention to grasping the best time to post on Instagram.
There are no rules to posting on Instagram – based on your demands and preferences, you will ultimately determine how much attention and strategy goes into your Instagram posts.
Creating A GLOBAL NETWORK OF FOLLOWERS
As I have mentioned before, some creators will stick to creating Instagram posts to simply connect will local folks in their area to gain them as their followers. The more time and energy you put into creating a social media strategy, the greater your chances of gaining more followers.
In this case, finding the best time to post on Instagram is a huge priority.
Bigger brands and large names throughout various industries are joining the bandwagon – they are understanding the impact that Instagram has – using social media, in general, can help generate a greater income and connect with potential buyers and users globally.
This means that they will have to take potential customers in various time zones all around the world. If you are based in the USA and have a product for a potential customer in Germany, you need to keep in mind the time difference.
Try to respond and engage with your global customers as soon as possible. Of course, it is not possible to respond to a question while you are fast asleep. But try to keep up with your followers' inquiries.
You cannot build a global community overnight, but finding out when is the best time to post on Instagram can significantly improve your social presence.
Define Your Instagram Audience
What age group are you targeting? A lot of your research should be based on your audience: statistically looking, younger age groups and their overall activity on Instagram will be different from the activity of older age groups.
Searching for the best time to post on Instagram will require you to take a more profound look into the product you are offering and the potential consumer it should reach eventually.
It is not uncommon for Instagram accounts, where the user can organically attract a unique audience through an authentic approach and consistent engagement with their Instagram followers.
Age, occupation, hobbies, and interests are all important factors to understand the best time to post on Instagram.
Just as you shape your Instagram posts to be catchy for your Instagram audience, understand the time to post on Instagram, so the very specific audience can come across your feed and video posts.
Are you targeting busy business-related types of users, or are you directing your product at users who are spending more time outside?
It is necessary to define your primary audience. It is possible indeed to get high engagement from specific Instagram followers.
Use Social Media Management Tools
You might prefer to DIY your way through your research step by step, analyzing and researching the market, hashtags, and your audience as well as your audience's time zones.
Apart from finding the best time to post on Instagram – your analytics should also be a priority.
Instead of going the extra mile and doing everything manually, try downloading and using an app that was specifically made to complete this task for you.
An easy way to save time, in this case, is simply to browse through your app store since there is a huge variety of apps available for both Android and iOS users.
An app that can help you automate and analyze your target audience's time zone on your Instagram based on your wants and requirements is definitely the app called Sprout Social.
Keep in mind, that having this app might allow you to figure out things easier. Find the best time to post on Instagram and dive deep into understanding your account's analytics.
This app can give you an overview of your regarding all the necessary and important analytics in the attempt to create and build an audience and find the right posting times for your content.
Create A Posting Schedule
If you are getting into social media marketing strategies, you may or may have not noticed that there are certain apps, which allow you to enter details related to your business or a specific product.
The app itself will calculate statistics and important odds related to your product and provide you with vital information on how to establish and handle your own technique with posts on Instagram.
This app can be very handy for an experienced social media manager, but it's also beginner-friendly, and posting time can be easily organized. This is commonly used for Instagram business accounts, and they can show positive changes in your Instagram insights.
Instagram's engagement can be improved in a matter of a few weeks if you post content. The highest engagement can be reached even faster through a marketing strategy and understanding the best time to post on Instagram.
So, you see here: even if you are unsure about the research itself and how to DIY a plan yourself – it makes sense to use these free apps, as they can be a great asset, especially for newcomers.
A social media strategy will allow you to set a time to post on Instagram. It can help you create an overview – understand your peak times and will ultimately also push you to post regularly.
You can easily schedule posts and reach the most engagement by finding the optimal time to post on Instagram.
Use An App To Schedule Instagram Posts
You could find yourself easily overwhelmed with all the information you need by now. Posting times should be well-defined, but do you need an alarm clock to remember the best time to post on Instagram?
A social media marketing app can be easier if you use a certain app, which can allow you to take a look at a preview of your feed whilst allowing you to schedule posts in a few taps.
It allows you to set a schedule timer to post on your account. You can easily set the best time to post on Instagram. This can save you time and energy.
An app that can be really helpful is Planner for Instagram: Preview.

Create Compelling Content
Now, that I have helped you figure out the when, let's not forget to put focus on this – quality content.
Even if I have set an hourly reminder for our Instagram stories, an hourly reminder for our Instagram posts, or a Daily reminder for Instagram Reels in a well-defined posting time, what do I post?
Try to create catchy Instagram posts, which create a beautiful flow on your feed. Post reels with stunning content and gets noticed by Instagram followers who reside in the same time zone as you.
Social media marketers can help independent creators and brands – they would have to offer some well-created and edited content to get Instagram engagement.
The data science team can come up with an outstanding social media strategy. You can also check out various Instagram features if you have a business account.
Your feed posts perform better if you offer a product that can directly communicate with the viewer. Big brands post on Instagram, sometimes simple content because their design and/or logo are easily recognizable.
Grow your Instagram presence and get higher engagement by creating various Instagram campaigns based on ideas that are one of a kind.
As mentioned earlier, creating a specific marketing strategy is a great way to post content on all social media platforms.
The ultimate combo for posting comes in the form of a unique set of posts combined with the best time to post on Instagram.
Maintain Consistent Engagement
Trying too much and too hard with a certain time strategy and finding the best time to post on Instagram can only bring you far if you are also putting the necessary work into creating compelling content, which allows your authentic self to shine through.
Apart from being noticed on someone's Instagram feed, try your best to create maximum engagement. If you have an Instagram business account, you will have the ability to look into your Instagram audience insights and there you can find all the data you need to understand your audience interactions easier.
Even upon figuring out what is the best time to post on Instagram, don't forget to keep up with communicating with your followers.
The Instagram creator studio dashboard is a powerful tool. Here you can see the ins and outs of your Instagram followers' interactions.
And after you have reached your first, and second milestone – it only makes sense to keep going! Create more and interact more!
Try to create maximum engagement also by reacting and replying to your Instagram follower's comments on your social media posts. Even if you have been struggling with your account, allow your Instagram insights to unfold their magic, but remember – posting regularly is a must for the algorithm.
FAQ
Is it bad to post on Instagram at night?
Yes and no. This depends on your audience. Are you attracting followers who have regular 9 am – 4 pm working hours, and who are likely to be active on Instagram in the evening? In this case, the answer is going to be yes.
When should you avoid posting on Instagram?
Friday evenings are not the best choice if you expect a drastic improvement in your followers list. Let's just say – most Friday nights are there for having fun post work with family and friends. Don't expect a significant number of interactions with your posts at this time.
What days are the most active on Instagram?
The most active time on Instagram is on Saturdays and Sundays. Instagram's user activity will be most present at this time. They will scroll through their feed posts during the days when they don't have to worry about work, university, or school.
Conclusion
If you are someone who is trying to build an online presence and want to gain more followers, you should definitely find a way to understand what is the best time to post on Instagram.
Implementing the right Instagram posting times into your social media marketing strategy will have a great impact and speed up the entire process.
Keep in mind that this is only one but a significant part of your posting strategy.