Keeping up with your friend's Instagram stories is probably a part of the experience you enjoy using the Instagram app.
It might happen, though, from time to time, that you also experience minor disturbances while you tap through photos and videos. This can make you ask yourself, "why are my Instagram stories blurry".
Something I can tell you right away is that there is no need to panic if this happens to you. It is not really uncommon, and there are various reasons why you experience blurry Instagram stories. Let's explore them!
Why Are My Instagram Stories Blurry?
In case this is an unresolved issue you are experiencing, let me show you some of the reasons why this might be happening to you and what you can do about it.
1. You Have A Poor Internet Connection
Users of any age, regardless of the brand of their device, iPhone or Android phone users, have one thing in common – They have been in a situation where they have experienced poor internet connection or low internet speed.
Having traveled and visited a foreign country and hanging on to the Wi-Fi network from a local café is one thing. You're fully aware of the fact that your Internet connection might have issues even when you are chilling at home and notice a low Internet connection.
Remember that such an issue can also happen at your home, office, or any other place where you previously connected your device to Wi-Fi.
The provider's server might be down, some cable issues might be the issue, etc. The best thing to do in this case is to disconnect and reconnect to the Wi-Fi. Open your Wi-Fi network settings.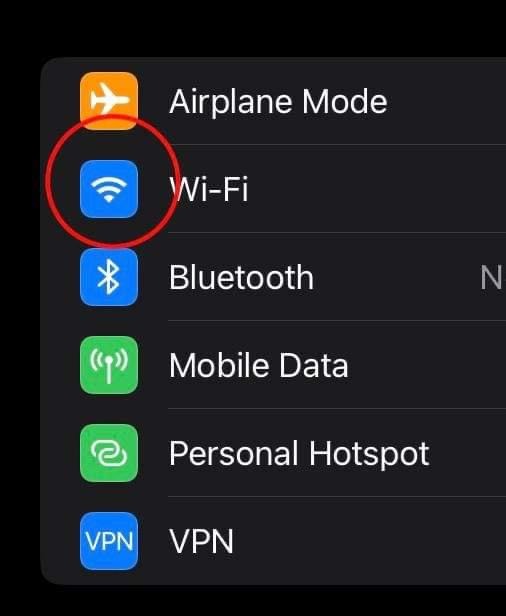 From here, you can just turn your Wi-Fi off and turn it again on. This might seem like an easy step and far too simple, but trust me, sometimes this is the only thing you have to do if you experience blurry Instagram stories.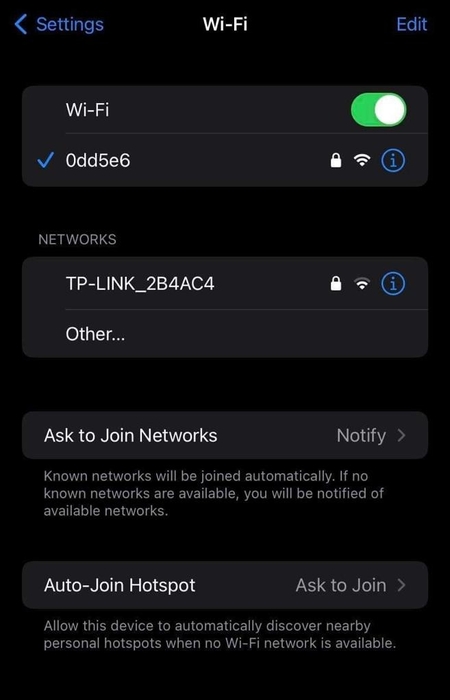 2. You Have Missed The Latest Update
If you notice that your phone device's overall performance is slow and not working like it has used to do before, chances are your phone could use an update. If your Instagram stories are also blurry, the issue could be here.
Updating your system will not require much, and you will not have to go through any special device maintenance.
With a few taps and your phone could run again properly and change from the older version to a new Instagram journey with improvements.
Open your phone settings, tap on the search bar and type in "Software update". You will see the Settings Icon, then tap on it.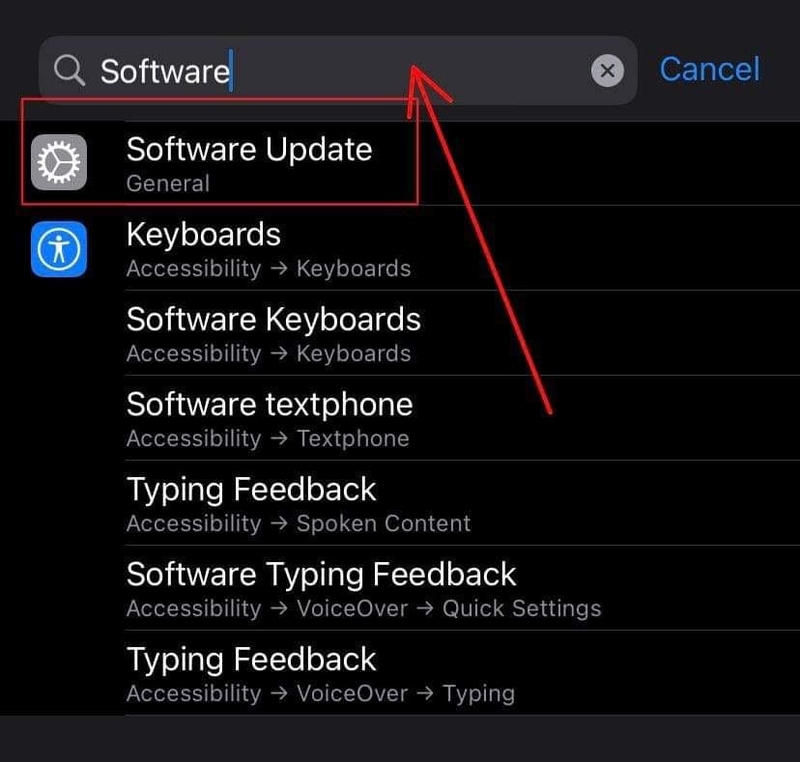 Tap on the settings icon, which looks like a gear icon. Then you will see the following menu. From here, you can tap on Software Update.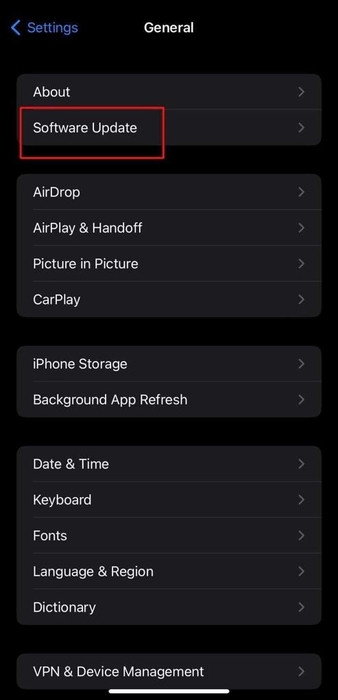 Upon tapping on Software Update, tap on Download and Install at the bottom of the screen, so you can get the latest app version for your device.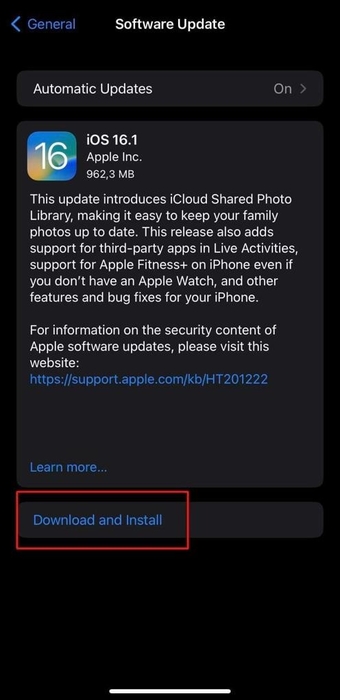 3. Overloaded Server
Just like many other apps, websites, and programs that run while being connected to a specific server online, the same thing is the case with Instagram.
Entire teams, which consist of professionals in this field, are working behind the scene to provide the best user experience on the Instagram app for you.
Therefore, the Instagram app is no exception to the possibility, that these servers may have technical issues. Even when things aren't running smoothly, somebody is giving their best to fix any existing issues and bugs.
During these technical difficulties, the issues might also reflect on certain segments of the app's performance, which can also ultimately lead to blurry Instagram stories.
If this is the case and your Instagram stories are blurry, the only thing you can do is be patient and wait. It might take a short time for the problem to be resolved, but it can also take a while. Don't worry, though, this too shall pass.
4. Feature Bug
Have you ever posted Instagram stories including special features, such as effects, music, stickers, GIFs, and a time-stamp for fun or a professional video editor?
Many users have included one of these features to enhance the message, photos, and videos or info with their followers.
Whether the photos or videos they have uploaded from their camera roll including the case when they upload high-quality stories they have made via the Instagram camera app.
With all innovations and possibilities, these features have to offer, they also might include smaller bugs in their performance.
You might see your photos or videos in the highest quality pre-posting them, and experience several blurry Instagram stories, post uploading them.
A feature bug might unintentionally compress pictures and video sizes, which can lead to poorer quality.
Compared to the server issue, which is being resolved in real-time, this issue is within the current program of the operating system. It might be a small portion of even the latest version of the app, which can only be resolved by the time the next update is released.
5. Data Saver Issue
The mobile data usage, if not properly adjusted in your settings, can be something of a problem during the reproduction of the highest-quality photos and high-quality video.
While using your phone, switching between the Wi-Fi network and mobile data usage can cause a disruption, which can ultimately cause video quality loss.
Make sure you find Wi-Fi as a more stable internet connection. You can adjust your cellular data use in a few taps if that's the reason you have blurry Instagram stories.
Cellular data usage can be crucial if do not have a WiFi hotspot nearby. This way you can still connect to the internet.
Let's start by opening your app, and here tapping on the profile icon, which is located at the bottom of the page.
Now, from here, simply tap on the three horizontal lines in the upper-right corner. They represent the way to the Instagram settings.
Now that you can see the menu, please tap on settings.
From the settings option, next you will choose to tap on the Account button.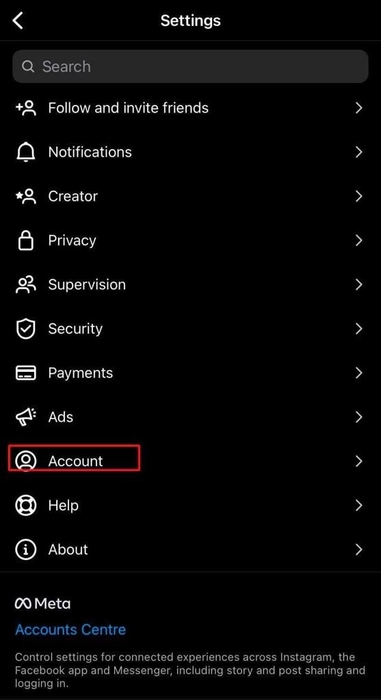 Among the Account menu buttons, find and tap the Data Usage button and now tap on that.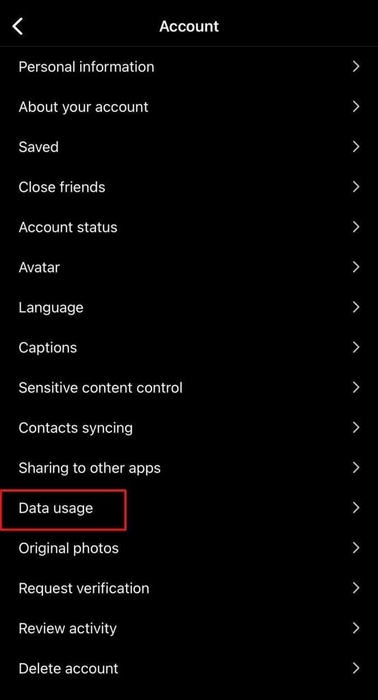 Within this menu, you will be offered two options. Turn the option that allows your device to use less mobile data, and that is how you activate the mobile data saver.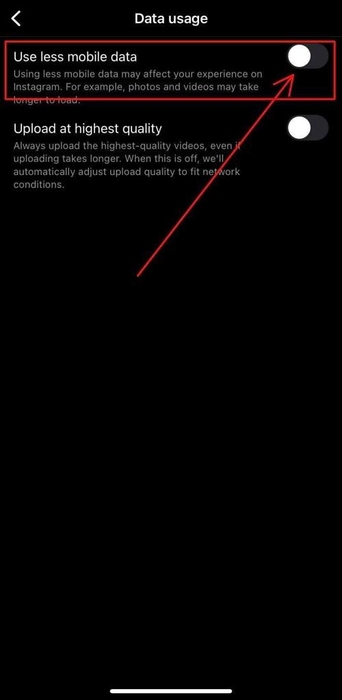 6. Camera Settings Issue
Before jumping to the conclusion, that the app is testing your patience due to the possibility of the above-mentioned issues, check the settings on your camera.
You can try to improve your camera quality settings by simply adjusting the aspect ratio. Adjust camera settings quickly and easily.
If you notice that your internet bar is running properly, open your camera settings.
Check both your phone's camera for the attempt to record a video. Pay attention to the video length as well. Instagram story videos are usually in a short form: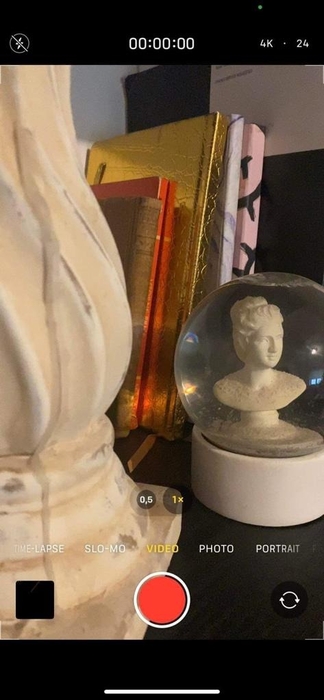 But also make sure to check your phone settings for Instagram photos for Instagram stories. Adjust phone camera settings for the most spectacular photos and videos.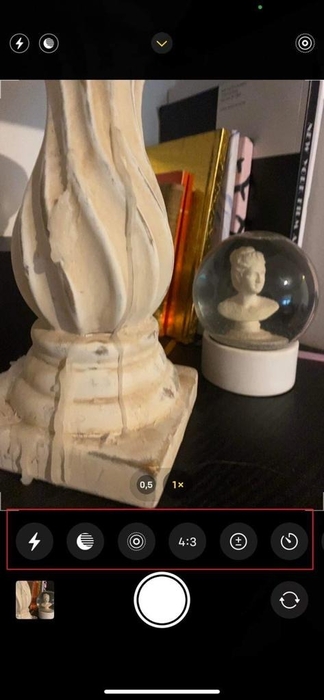 Conclusion
If you or somebody you know is having not or then problems with blurry Instagram stories, remember that certain issues can be resolved quickly, and some when you manage to reset network settings and switch from a mobile network of your choice to a stable WiFi network.
Not all problems might have another source in the app, make sure your phone is also adjusted well to avoid quality loss.
It's good to know even if you haven't experienced this problem that it is usually a temporary one, you have no reason to worry much about it.
FAQ
Is my Instagram story blurry because I posted too many Instagram stories?
No. The number of stories you may post per minute, per hour, or per day is not related to potentially poor quality.
You can post as much as you'd like. Good quality posts can be seen even after having posted 20 Instagram stories in a row.
Is it better to use a phone camera or the Instagram camera?
Both will work well. They do have a different aspect ratio.
Make sure you have properly adjusted camera quality via the specific settings on your device, that are directly related to your camera app.
What is the max resolution for Instagram?
1080 pixels. This number of pixels is applicable to both the use on an iOS device and an Android device.
Make sure to always check the Internet connection, before you post your photos and videos.