Starting a new Instagram account is quite easy, whether you want to do it through the Instagram app or from the web platform.
But, in case you need some help, you've come to the right place as a step-by-step guide for both options is just down below. I will teach you to create an Instagram account.
If you are making a second Instagram account or wish to work with multiple accounts open, there will be some work about that, too, so let's get right in!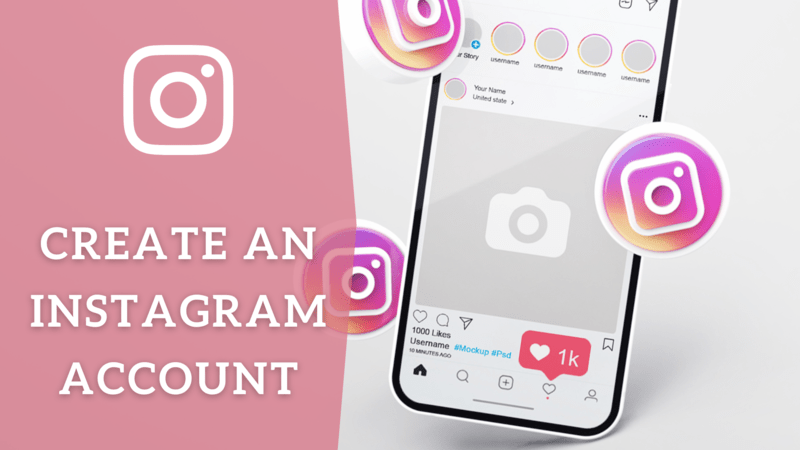 How to Create an Instagram Account
Step-By-Step Guide
Instagram accounts can be created on both the Instagram app and the website, and here are the step-by-step guides for both options.
Creating Account via Instagram App
Download the app from either the App Store or the Play Store.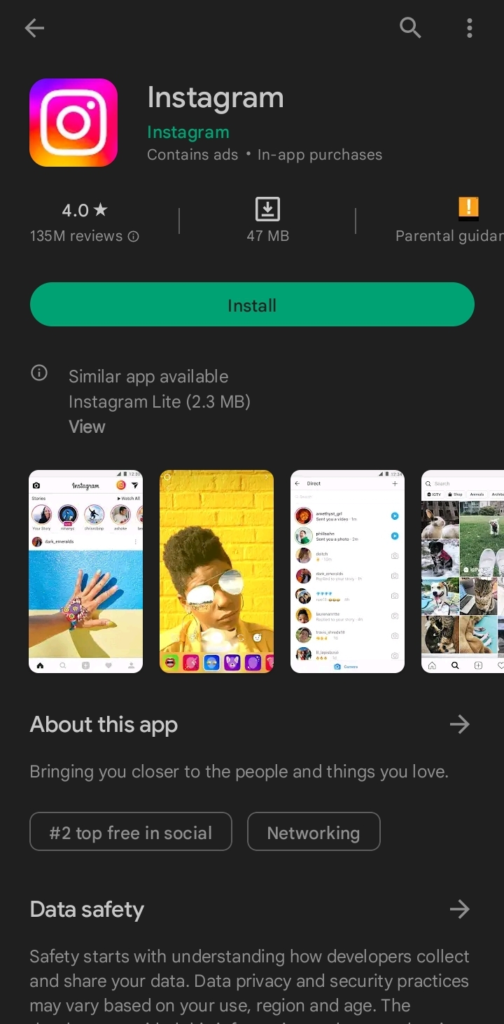 Open the app
When you open it, click on the Sign-Up button.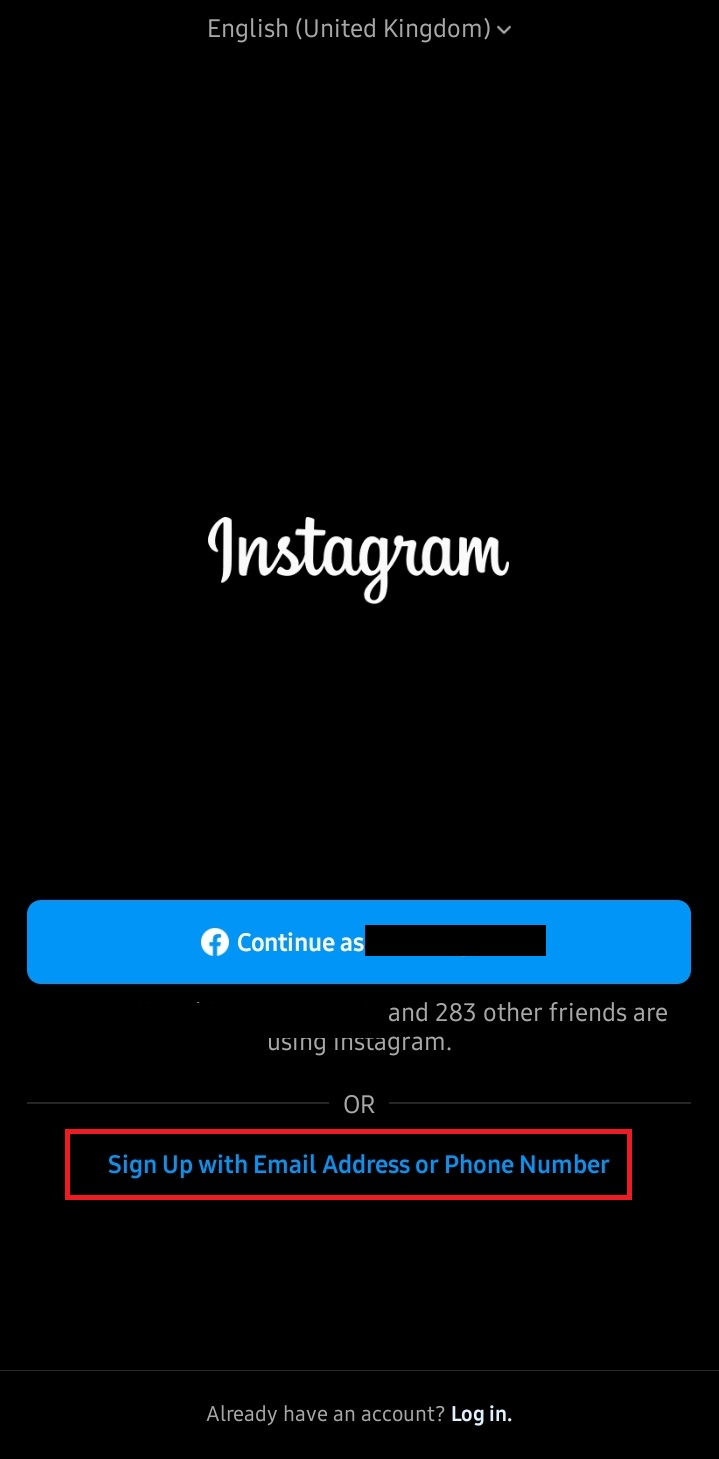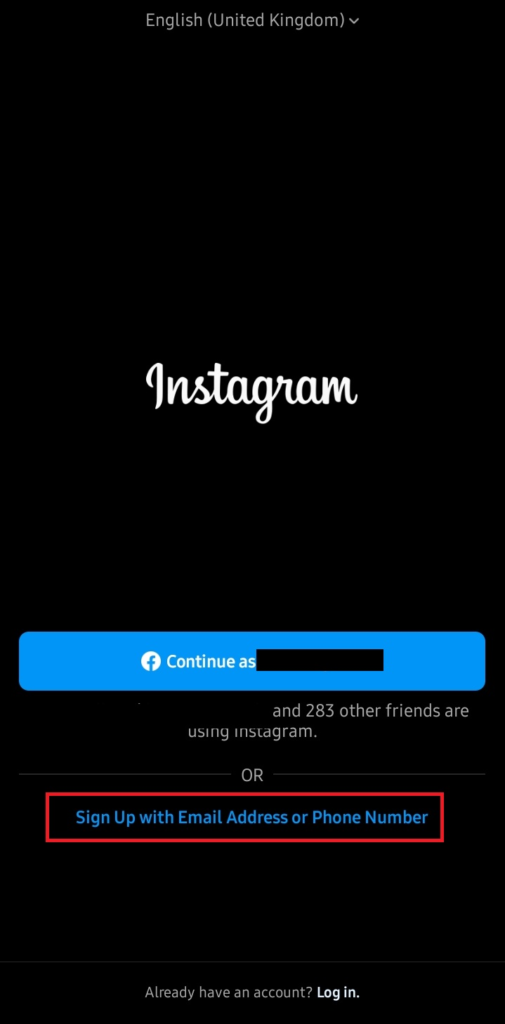 You will see a section for your phone number or email, and you should type that in.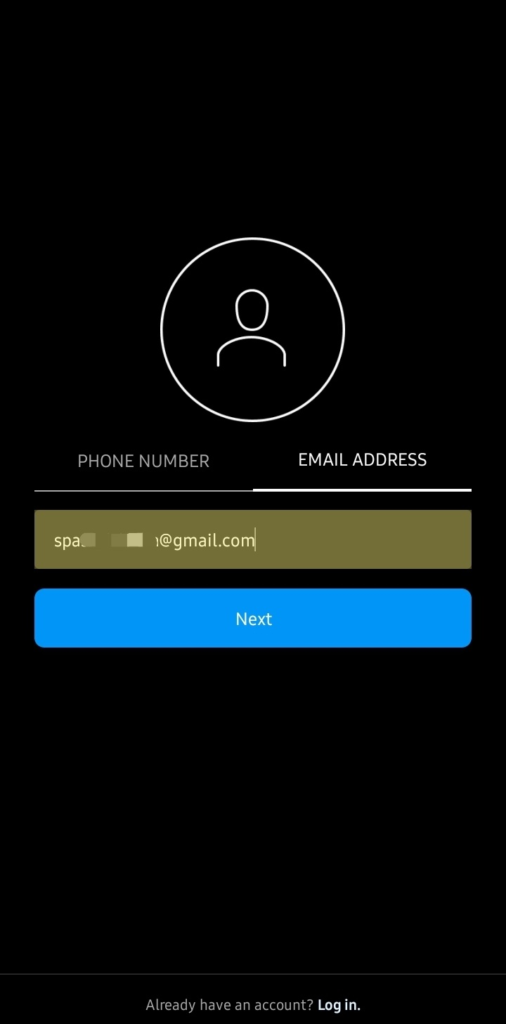 Tap on Next.
Instagram will now send you a code via SMS, and you should type that code into the app.
Type in your full name with the password for the account.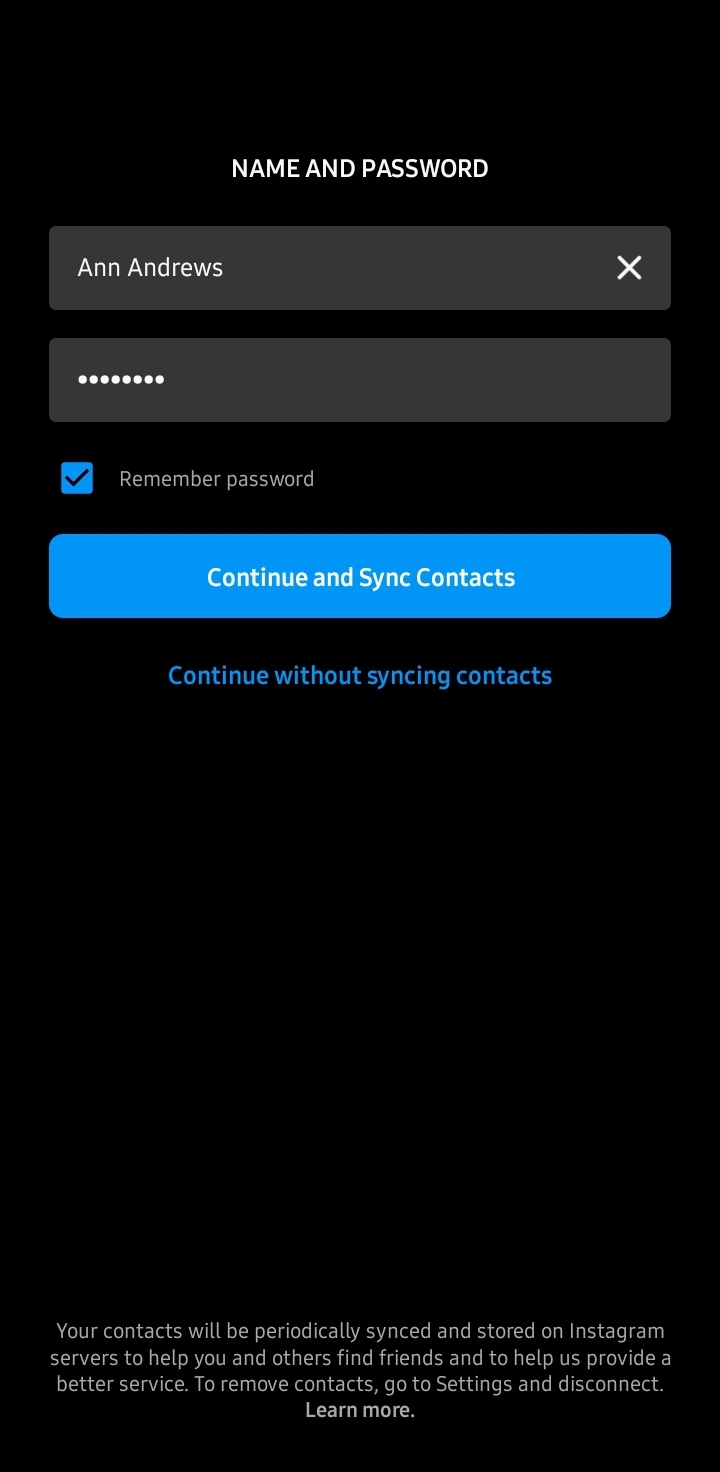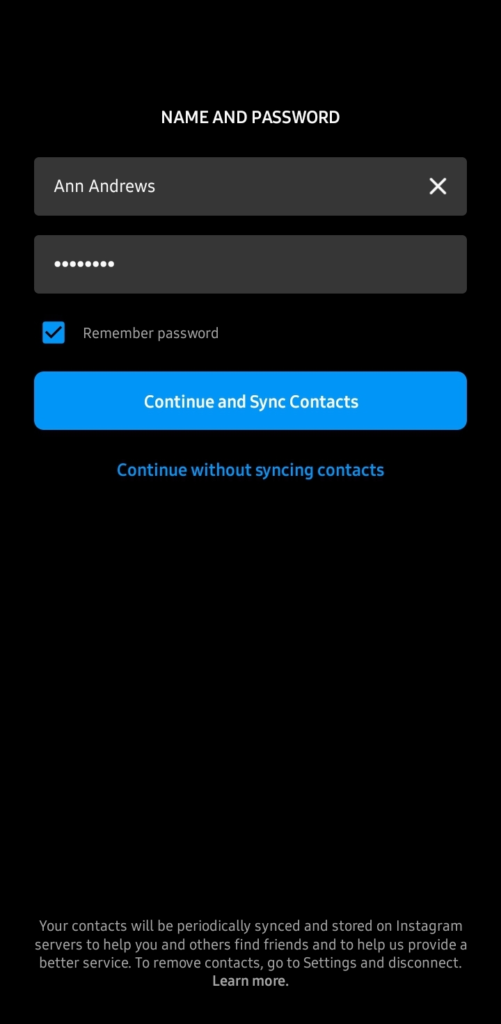 A new page will open, where you will be asked to either Continue and Sync Contacts or Continue Without Syncing Contacts, so choose the option that you prefer.
Add your birthday details to the form.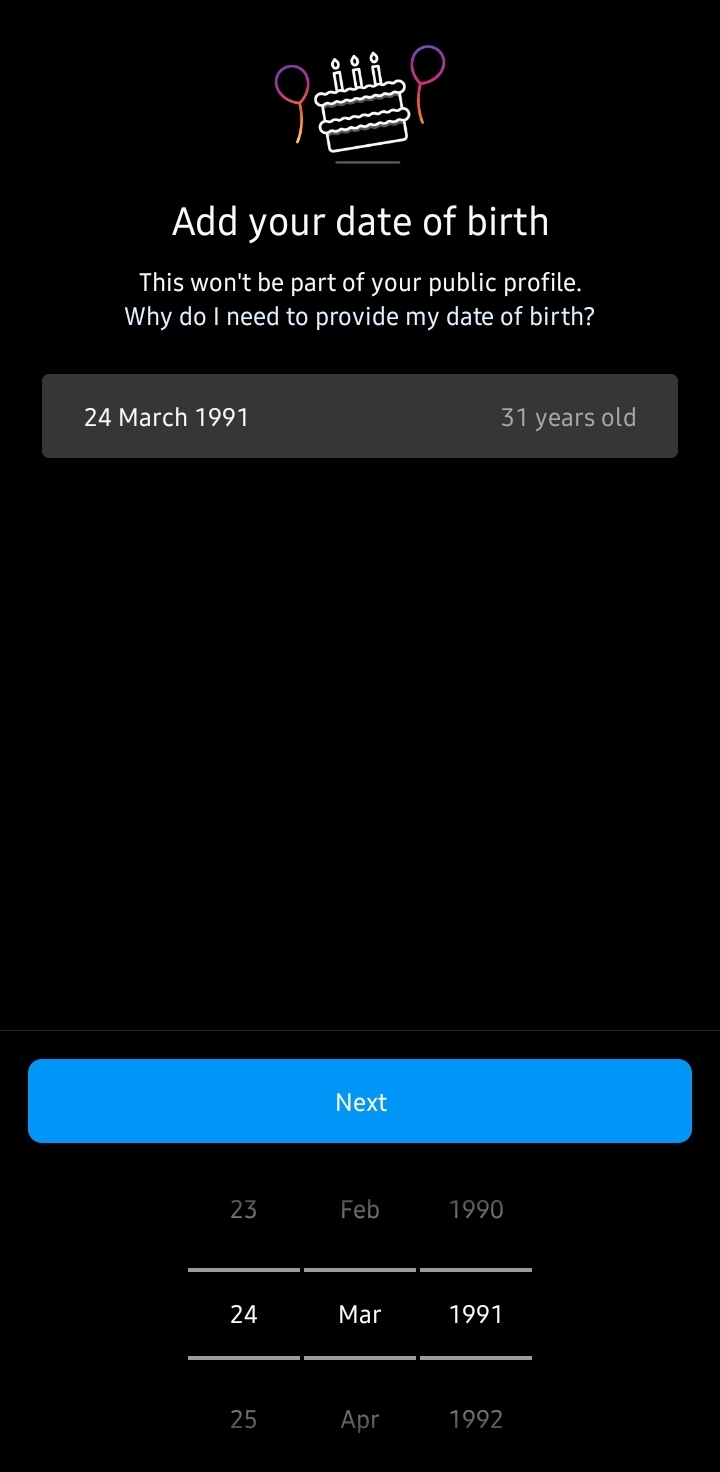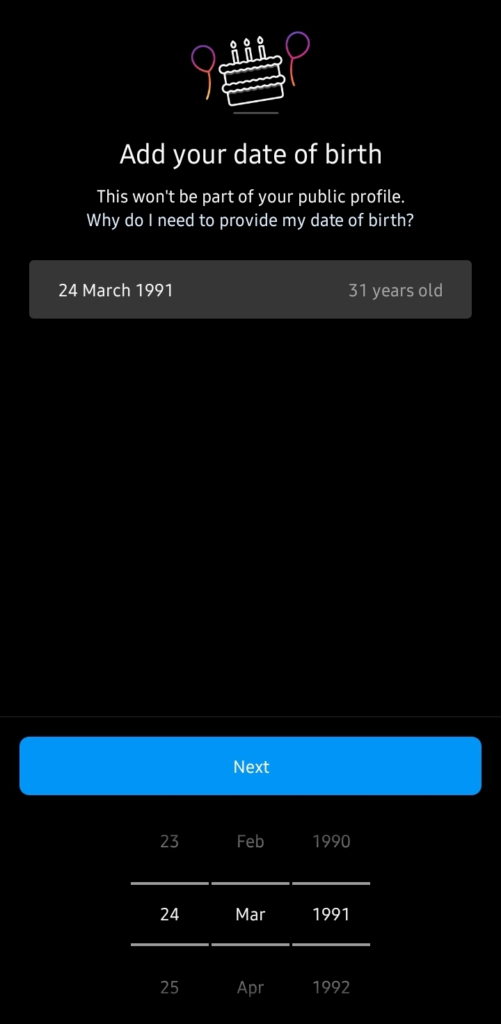 Try to think of a username for the new Instagram account you're making and type it in. It might take you a few times to come up with something that's not already in use, but keep going.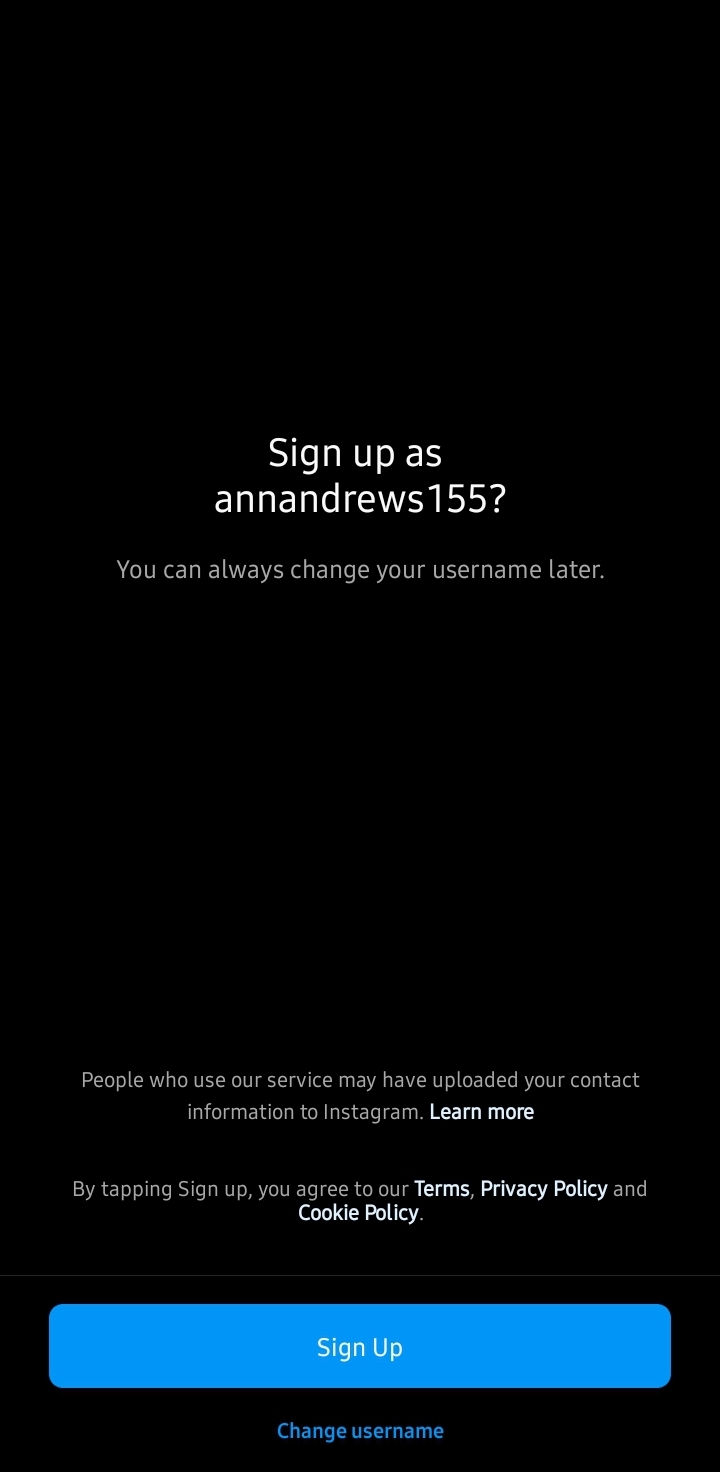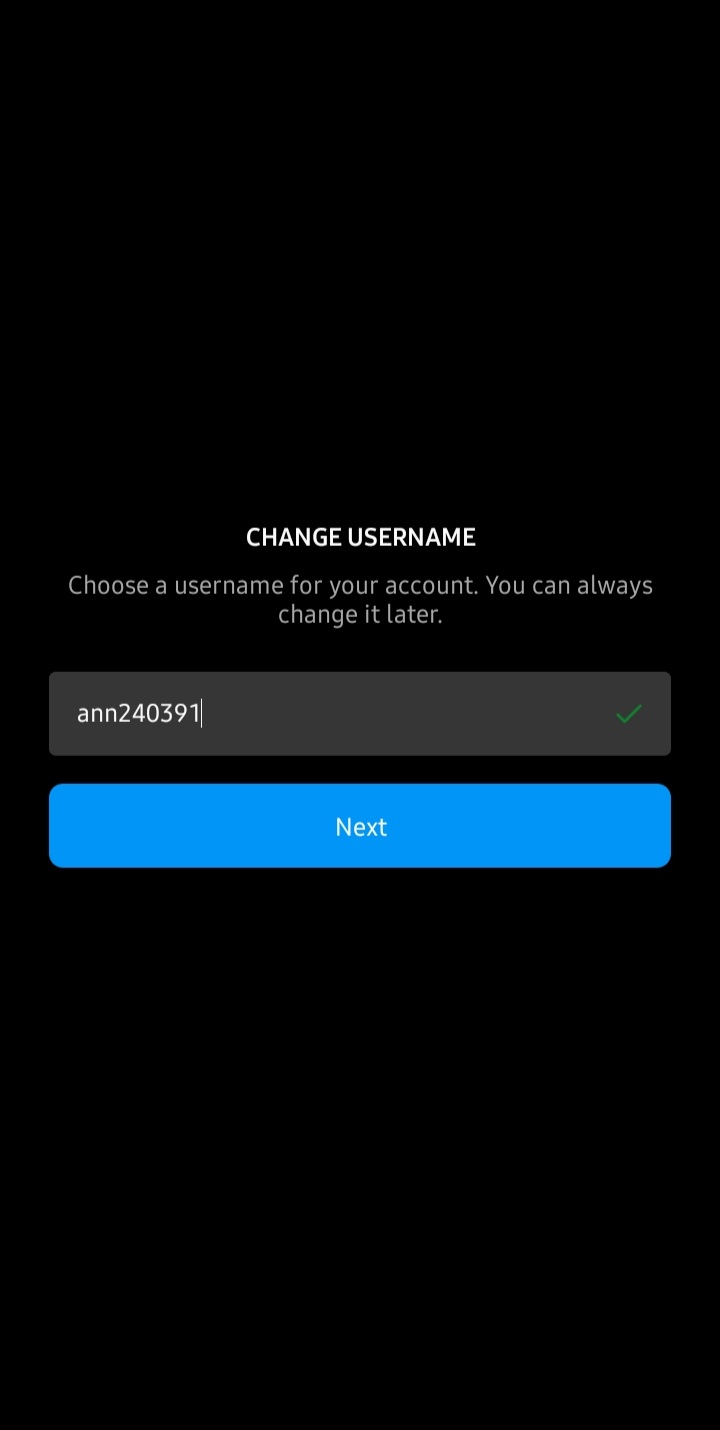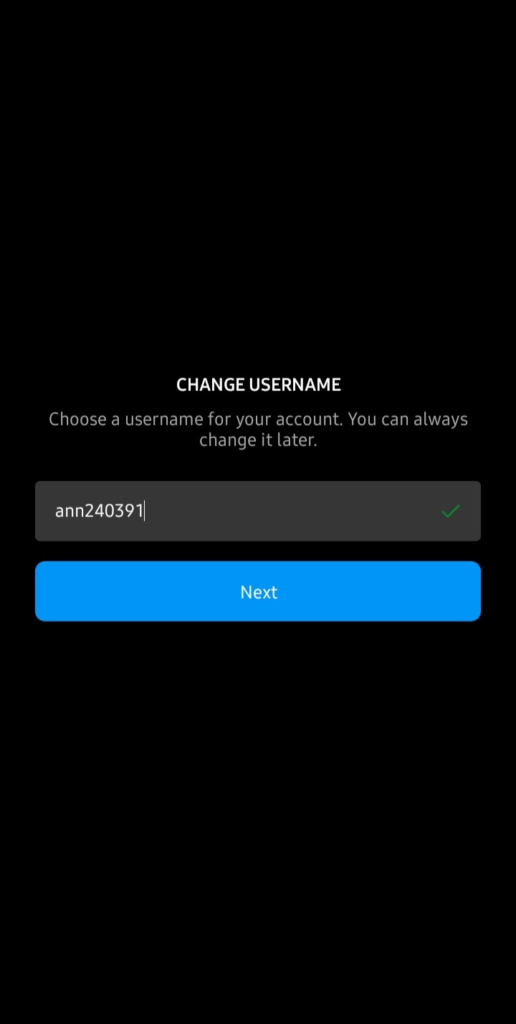 After finding something that fits, just tap on the Sign-Up button, and that's it!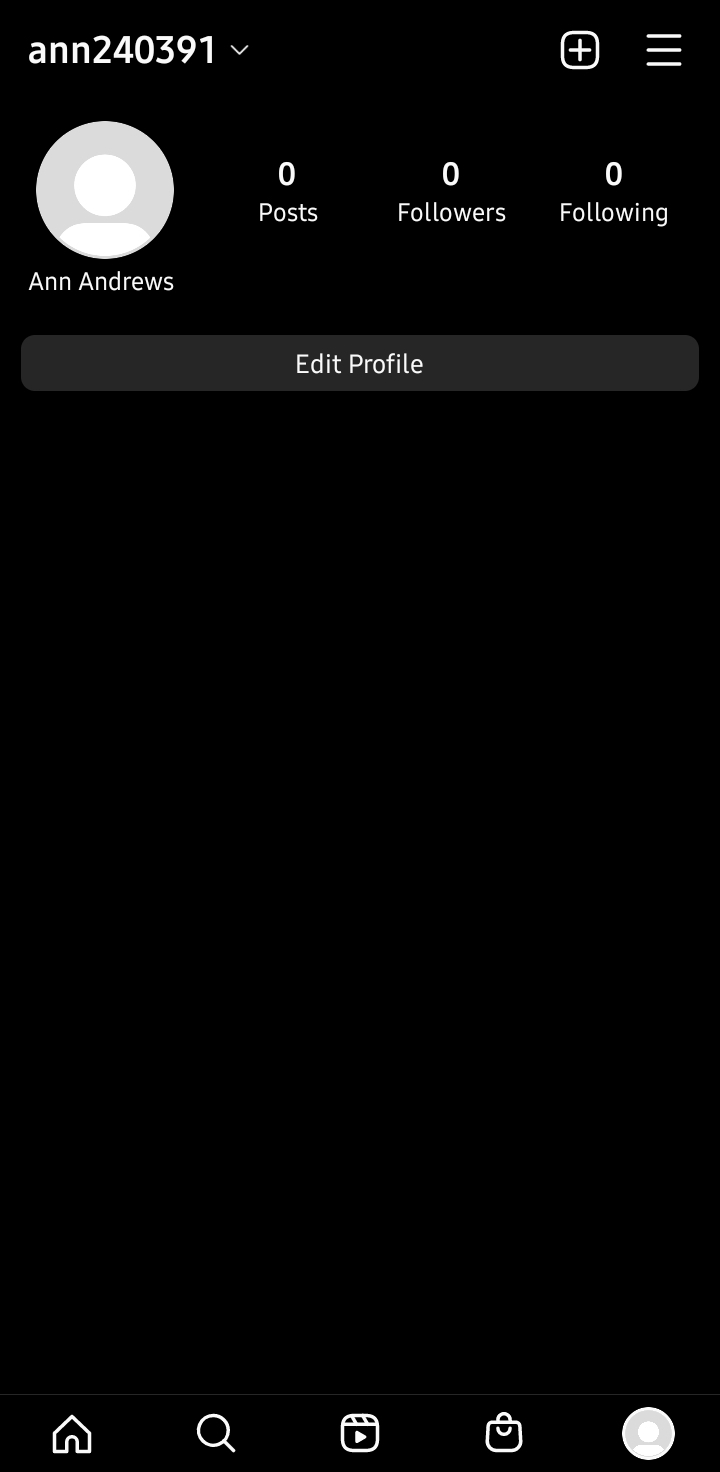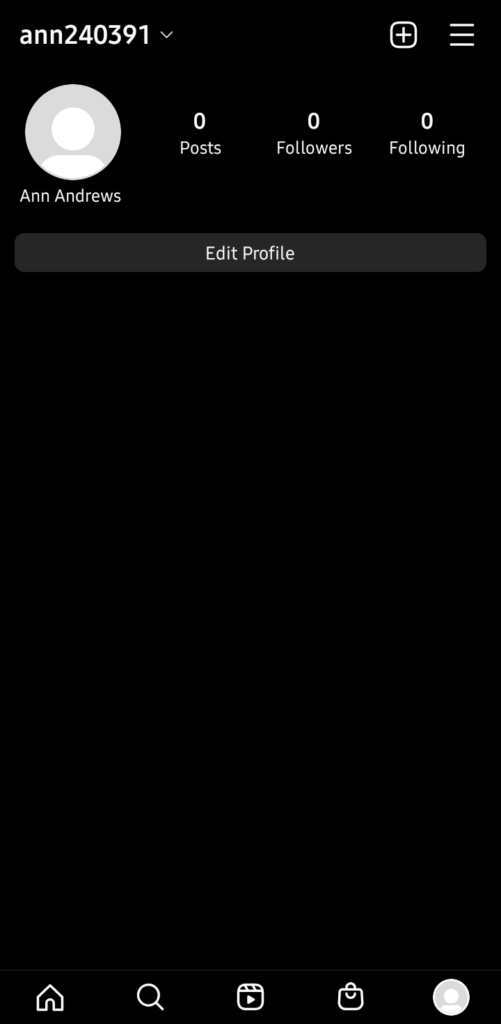 Now, all that you need to do is edit your account and personalize it as much as you want by adding a bio and a profile photo.
Basically, all you need to do now is have some fun and start following people.
Creating Account via Instagram Web Version
Go to instagram.com.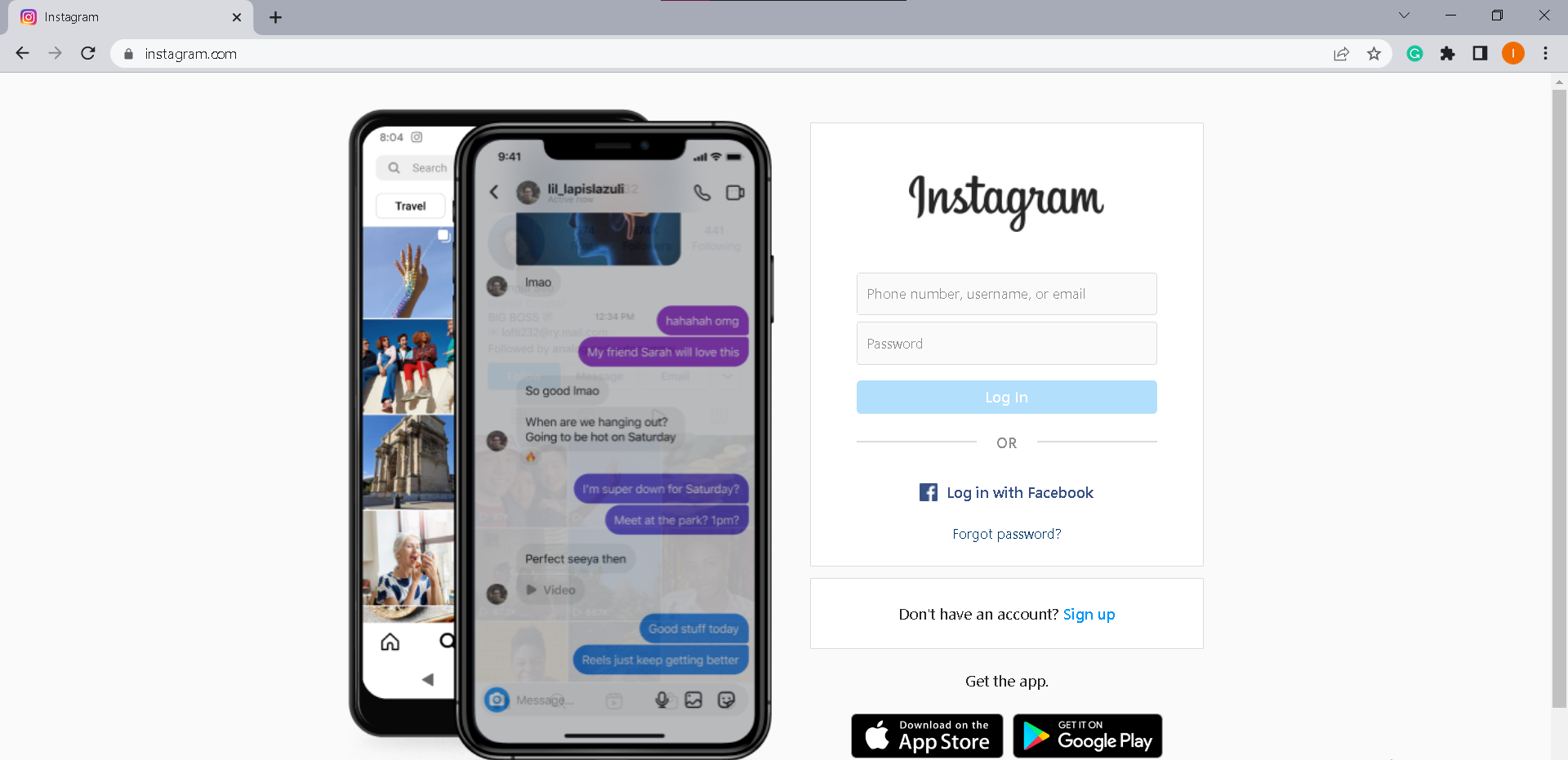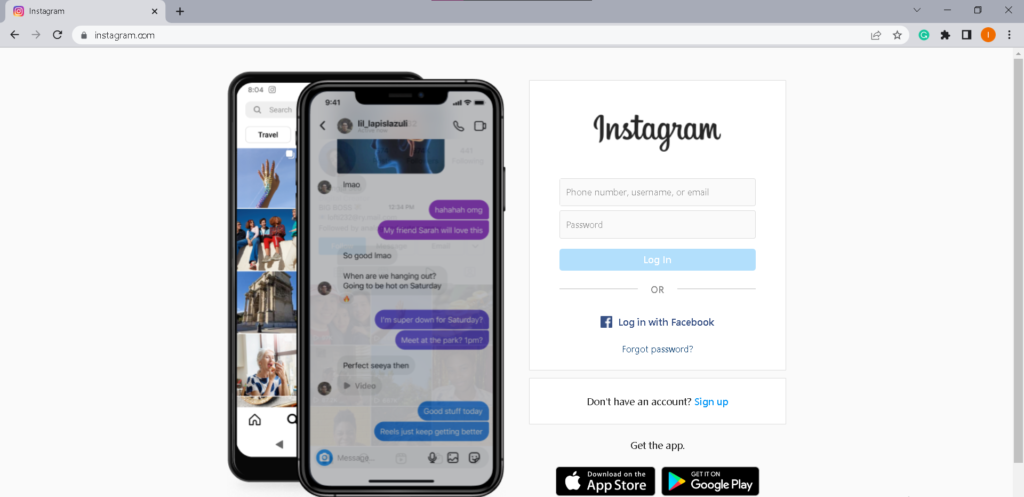 Click on the button that says Sign Up.
A new page will open now, and the thing you will need to do is add some of your details, including your mobile number or email address, your full name, the username you want, and your password.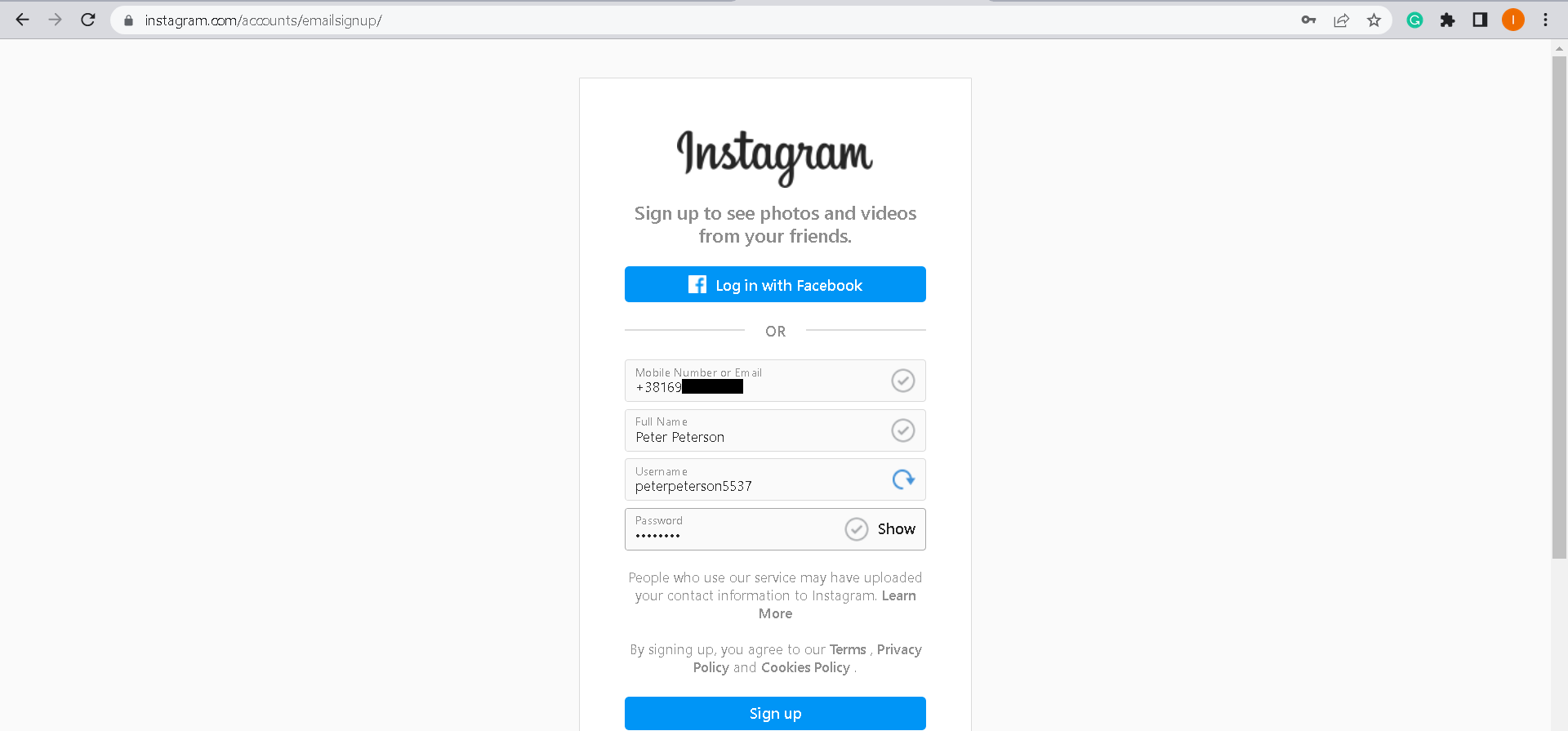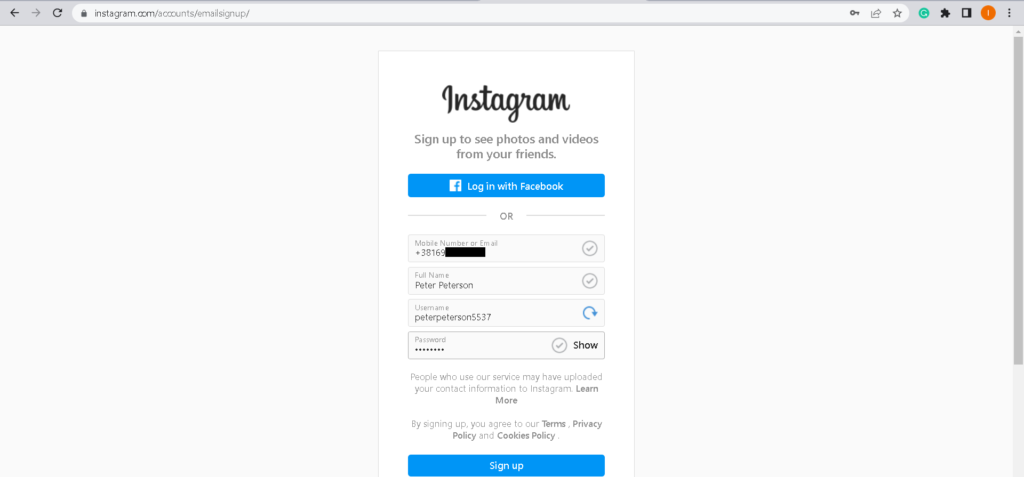 Once everything is typed in, click the Sign-Up button.
You will now see a page where you need to add your birthday details, so type in the correct information.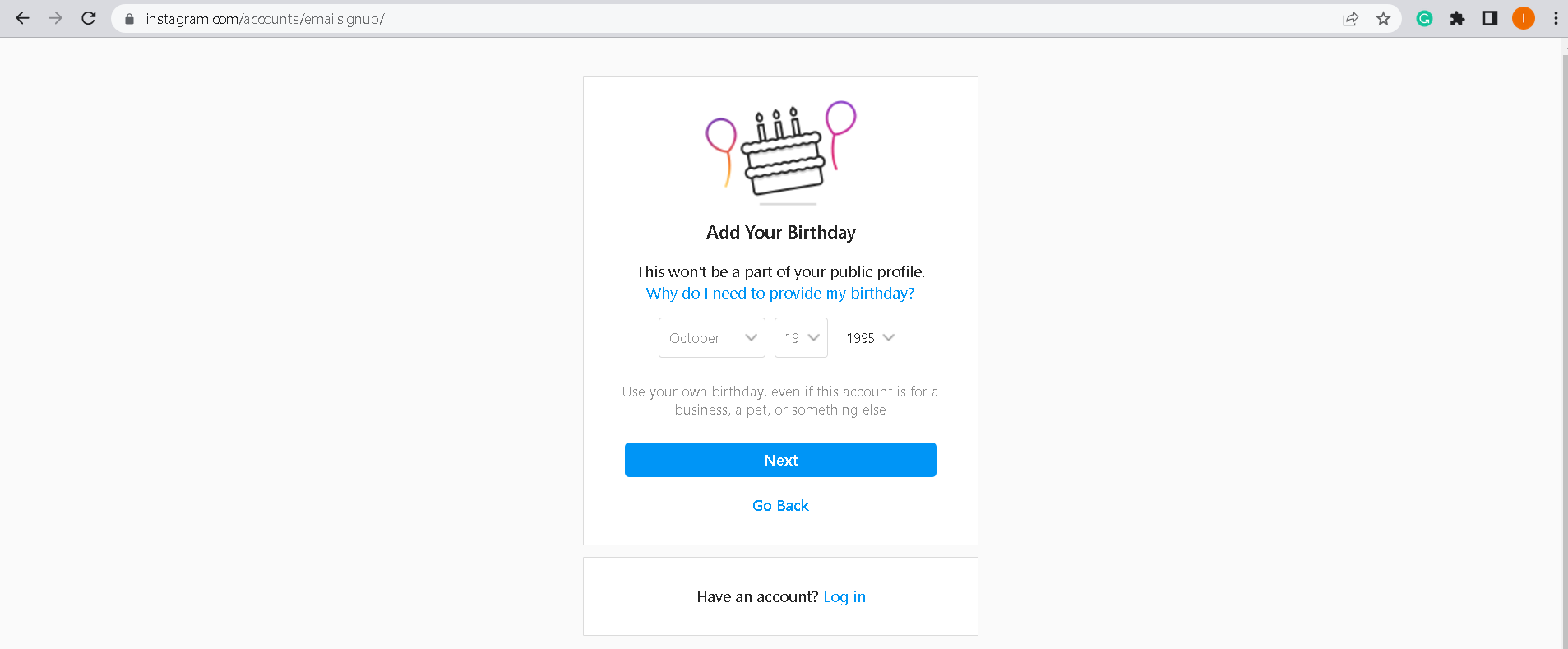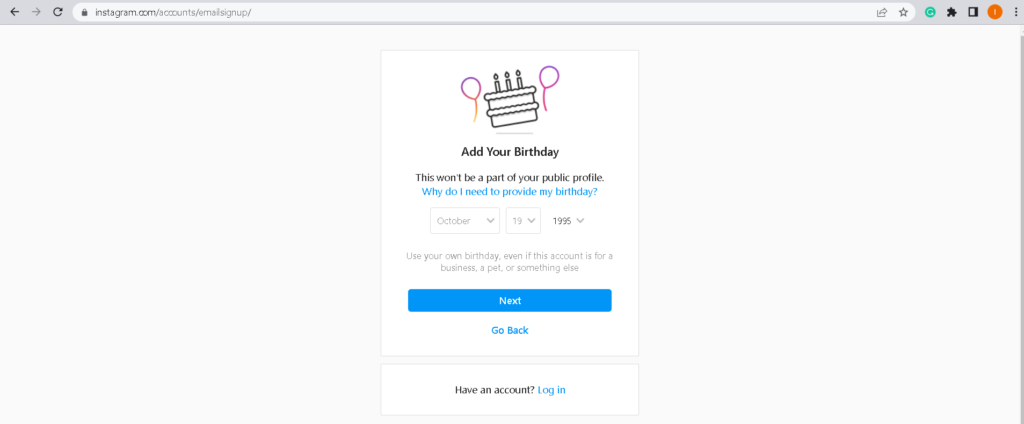 Click on Next.
Now, the process is finished and you have your new Instagram account.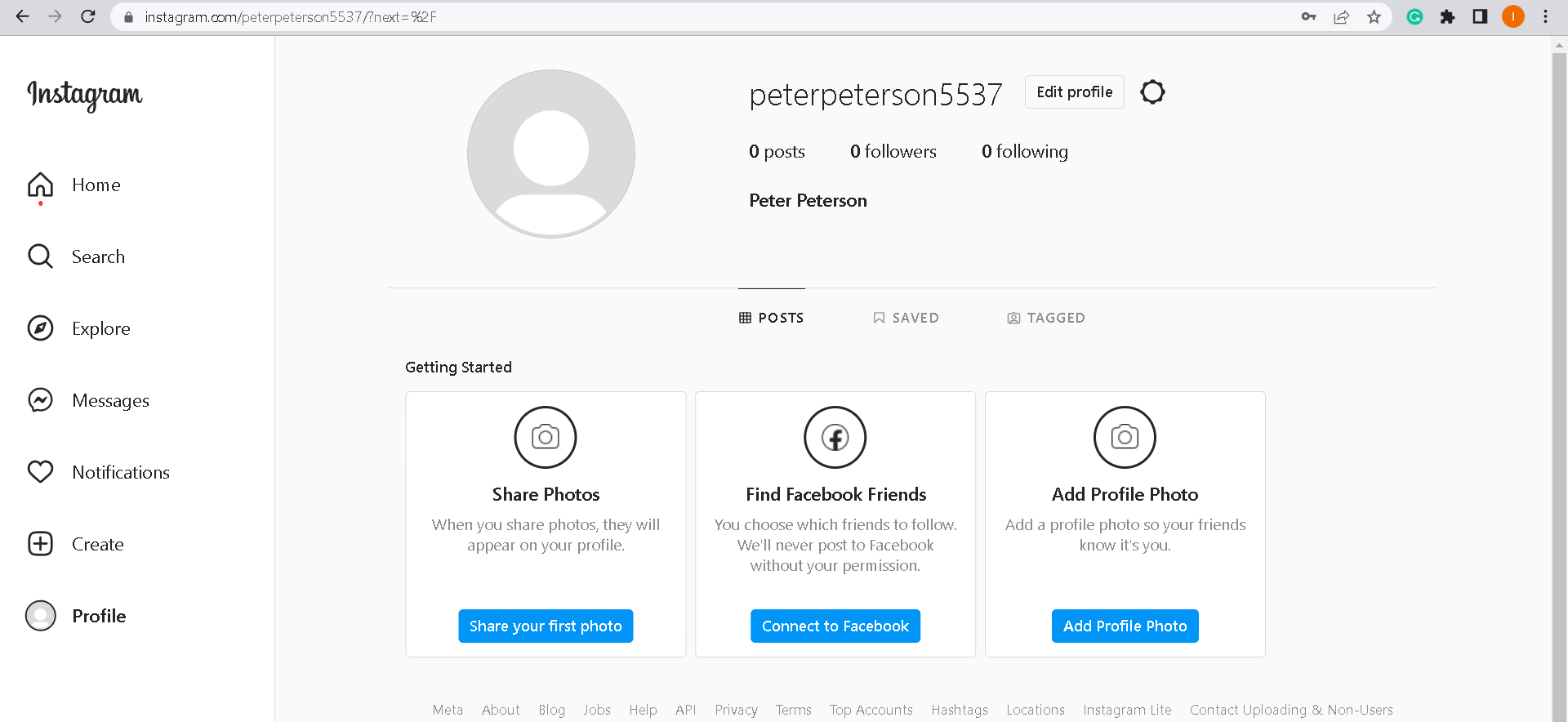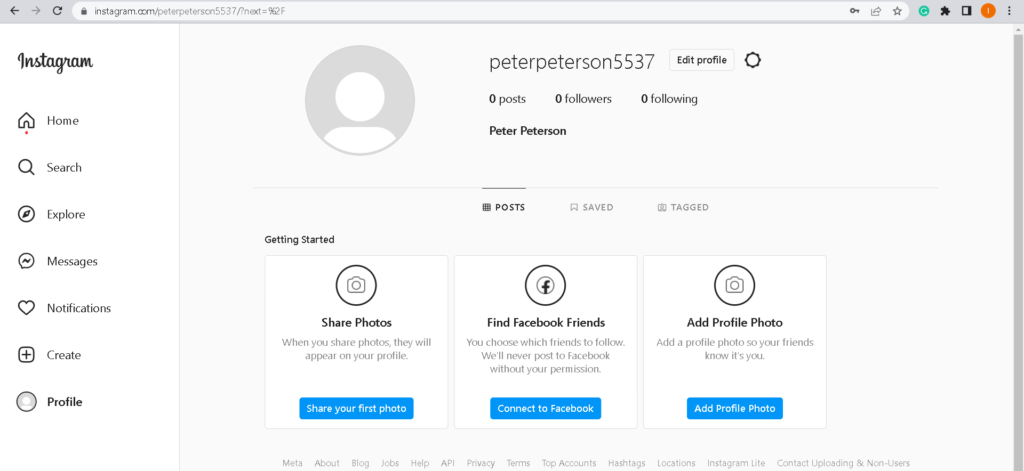 After your new account is all ready, you will be able to personalize everything from your PC, too, so make sure that you've got a catchy bio ready, as well as the perfect profile photo.
How Does Managing Multiple Accounts On Instagram Work
With multiple accounts, you are able to have them all logged in on the same device and then switch accounts as needed.
If you are currently logged into just one account, you just need to go into your Settings, scroll down, and find the option that says Add Instagram account.
After that, you will get the option to log into your other account.
Once you're in, your profile photo will appear in the bottom right corner of the screen.
To change between your first and second Instagram accounts, all you need to do is hold your profile picture icon in the bottom right corner, and that will result in a pop-up menu appearing.
On there you can choose which account you want to switch to, as well as add another account into the mix.
Unless you log out of any of the Instagram accounts, you will be getting notifications from all of the accounts, and it will be pointed out from what account the notifications are coming.
Overall, this is very useful in case you want to have a separate private account from the one that's your business account – which you absolutely should have!
It's pretty easy to manage, and it's not taxing to keep up with.
Just always make sure that you are on the account that you want to be on, as you want to avoid some unpleasant situations that can happen when you use your business account while thinking you are on your private one.
How Many Instagram Accounts Can You Have
In theory, you can create an endless amount of accounts as long as each one gets its own email account or phone number.
But, speaking of how many accounts you can be logged into at once, the answer is 5.
You are able to switch between 5 different accounts at the time, so in case a sixth one needs to be opened, you will have to log out of one of the existing 5 before you do that.
FAQ
Should I use my real name on Instagram?
In case you're creating a business account or a personal account that you will use for sharing things with your friends, you should definitely use your real name.
However, if you have any concerns about your privacy, the best way is to have a profile photo that doesn't show you, or for example, avoid adding your surname.
Can I have an Instagram account without a Facebook account?
Yes, it's possible to have an Instagram account without having a Facebook account.
Facebook and Instagram accounts have the option to be connected, but that isn't required, meaning that you can create an Instagram account no matter if you have one on Facebook or not.