Once your stream ends up on Twitch Front Page, success is guaranteed.
However, considering that there are 15 million streamers live on Twitch every day, getting on the front page seems impossible.
---
These are our tips for getting on the Twitch front page:
1. Use a community boost,
2. Participate in tournaments,
3. Get sponsored,
4. Promote your channel,
5. Invest in streaming gear to boost the stream quality
---
In this blog, you will learn all about how to go from an amateur to a professional streamer and get on Twitch Front Page.  
Let's begin!
Best Free and Premium Sub Badge Makers in Video Form
Audio (podcast) form for those of you on the go
How to Get on Twitch Front Page and Grow Audience?
Before we start, you will have to face a harsh reality.
Twitch has millions of people streaming every day, and many Twitch Streamers never get recognized.
No matter how much they go live, their viewer count is still low.
This can happen for numerous reasons: maybe people aren't amazed by their brand, find their content unoriginal, or do not feel encouraged to interact with the streamer.
Over time, their channel gets lost in the pool of tens of thousands of other channels, and they lose their shot of ever going viral.
Once you start streaming, your goal should be to reach as many people as possible – a large majority of them won't stick, and they will move on to new streamers.
However, the more different people watch you, the higher the chances of finding your audience.
Then slowly, you can start building your brand.
That is why the front page plays a crucial role for smaller streamers.
However, even though the front page was designed to help streamers get more followers, getting featured is not easy.
Luckily, there are steps that up-and-coming streamers can take to reach new viewers and build their brand.
Here is everything you should know.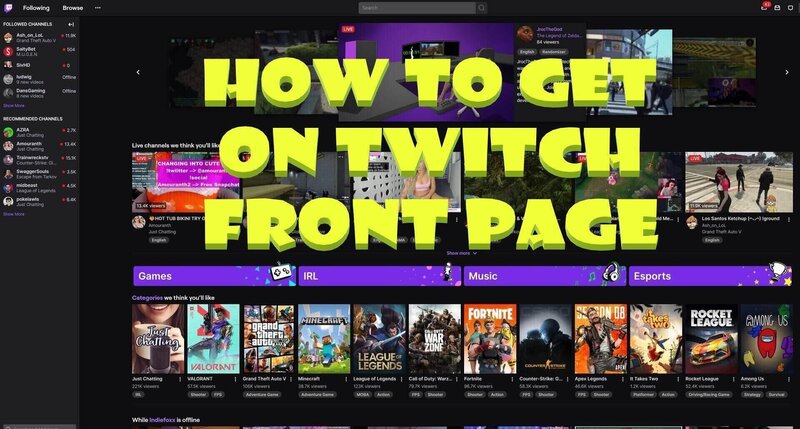 1. Use a Community Boost and Channel Points
One of the ways to get to the Front Page is through Community Boost. Sounds interesting?
Let's dig deeper into this topic and see how money can push your live stream to reach more viewers!
The impact of small streamers now has a monetary value. As the algorithm favors the streamers with enough viewers, many streamers never get a fair shot and support from Twitch Community.
Luckily, now they can trick the poor algorithm and pay to place their channel in recommended channels.
Twitch's Community Boost's goal is to help smaller streamers get noticed by other streamers and get more views by completing Community Challenges and collecting Channel Points.
Indeed a great idea by Twitch!
So, how can you participate and use this new feature to reach more viewers?
You will have to adjust the settings for starters, as the feature is only available to "Affiliate + Partner" and not the other users.
Once this step is done, you will have to wait for an invitation.
Community Boost cannot be activated whenever, but once gamers are asked to join them.
When you get the invite, simply click on the button to join.
It will most likely appear while you are already streaming and playing a game.
Then the viewers will send you Channel Points which you can later use to boost your stream.
You do not have to participate only as a streamer but also as a viewer.
So many people are collecting Channel Points by simply watching other streams – simply tune in and chat with other viewers.
In simpler words, you pay to play and interact with other streamers.
All of the collected Channel Points can be used for purchasing Twitch Community Boost.
As you can see, it is all about money, but community members cannot use it limitless no matter how much money they pay.
Twitch has set the daily limit of collected Channel Points to be two thousand.
Also, keep in mind that the feature is quite new.
It will help you reach more viewers and boost your channel, Twitch cannot promise the fame and same level of success of already well-known Twitch streamers once you get on the Front Page.
2. Join Tournaments
Another way to get on the Front Page is through Twitch Tournaments.
These are quite popular, fun events organized by Twitch in which all streamers can participate.
However, to get noticed by Twitch during one of these competitions, you have to be quite skillful in a particular game, so choose these events wisely.
The better you are at a certain game, the higher the chances of other streamers and viewers noticing you, which will help your stream get featured.
This is not some new feature, and streamers have been using it for a while to show off their skills in the stream and get more viewers.
However, you cannot be certain that you will end up on the Front Page, and it is mostly about luck. Unlike with Twitch's Community Boost, when you can simply pay money to get featured.
3. Land a Sponsorship
Many of the streams on the Front Page are from partnered streamers.
Brand deals and sponsorships can boost your channel, as companies are willing to spend money on advertising.
So, while you are streaming your favorite games, the company is running ads – a win-win situation for both parties!
Twitch also loves partnerships, as it takes ad revenue from each purchase – once one of your viewers clicks on the ad and makes a purchase, Twitch collects a small cut.
However, there is a problem with small streamers landing a sponsorship, so it may be better to first boost visibility in one of the other ways and then try to score a Twitch sponsorship.
4. Promote Your Twitch Channel
In case none of the above-mentioned steps work, you will have to roll up your sleeves and do the work!
Keep in mind that when pro streamers were starting, features such as Boost didn't exist, and they had to reach their fame organically.
While it was easier as there were fewer live channels on the platform, it wasn't a piece of cake!
Those streamers had to fight for their spot on a new platform that didn't have millions of users, and on other platforms, such as YouTube, there wasn't an option to go live, and gaming content just wasn't so interesting.
Twitch has opened the door to entirely new types of content, and many streamers spend hours playing games without getting any pay.
Now, going from amateur to professional is much easier, even if it doesn't seem like it at certain moments.
So, before you go live next time, make sure to promote your Twitch stream.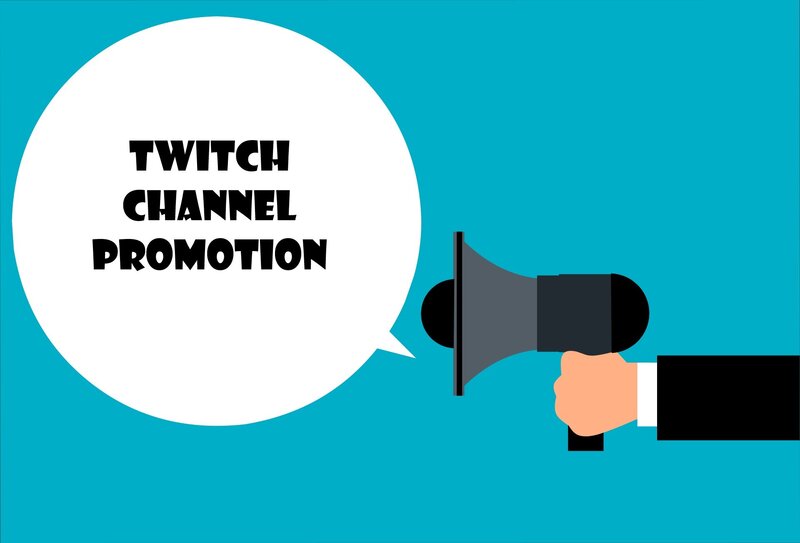 Use social media platforms, such as Instagram, Twitter, and Facebook, to talk about the stream, ask your friends for support, and share your channel, and slowly your community will start to grow.
Many viewers would probably like to join your stream, they just maybe do not know when it will happen.
Create a schedule for your streams and use social media to spread the word.
Also, make sure to spend a few hours every week interacting with your followers outside Twitch.
Viewers can provide you with important feedback – if they suggest trying out other games, take their idea into account and play something else next time you go live.
Soon you will realize how much this interaction helped you grow, and getting sponsors and ads will be easier as well.
5. Boost The Quality Of Your Twitch Streams
The quality of your stream depends on multiple things.
It is about picking the right stream settings, picking the right content (meaning games you don't suck at), as well as your streaming equipment.
When it comes to games, my advice is not to choose the most popular game but to pick the one you already play and are familiar with.
Mostly because the community will appreciate and support the original content over something that every other streamer is already playing and streaming.
Also, if you know that you will get killed in the first few minutes of some shooter game, do not play it because viewers won't be excited to watch it.
The only way to draw viewers' attention and get their support when you are streaming a game you suck in is through funny commentary and reactions.
However, Twitch might not be the best platform for this, and you will most likely receive only negative feedback and get even more discouraged to continue streaming.
As said, it is not only about the games you play but also the quality of your equipment.
No matter how good you are, if you have problems with audio or video, people won't watch your content.
As a viewer, you probably do not enjoy streams with video or audio lag or bad graphics, am I right?
Well, others feel the same.
Sure, if a problem occurs in a single stream, you will be forgiven.
Viewers won't be so quick to give you negative feedback just because you had an issue with a poor internet connection once.
However, if it occurs over and over again, viewers will move on to another Twitch channel, as they don't want to watch a stream with poor quality.
Before you hit that "Go Live" button, make sure that all streaming settings are correctly set.
With Twitch Test Stream, you can quickly check whether you have set the best settings for streaming.
Where Will Your Stream Pop-Up?
So, you have participated in numerous Community Challenges, spent a few hours watching other streamers, and are finally able to pay for that push to the Front Page.
Where will Twitch viewers find your stream?
It will be under "Recommended Live Channels" with a small sticker that says "Promoted."
Any streamer that spends money on a boost gets this sticker.
However, you should know that not everybody spends an equal amount of money.
A streamer with more viewers has to pay more channel points to get on the Front Page.
Considering that the daily limit is only 2000 channel points, it is harder for a streamer with a large community to buy his spot on the Front Page.
Becoming a Pro Twitch Streamer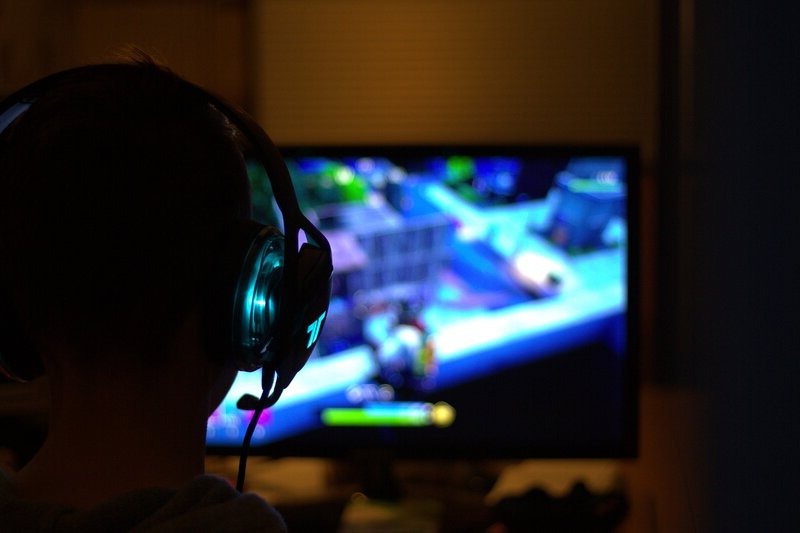 While the idea of the Boost is fantastic and can help you in the beginning, at some point, your impact on the Twitch platform will grow enough, so you won't have to rely on this feature.
Viewers will show their support and how much they enjoy watching your Twitch content through donations.
In the beginning, it will be only a few bucks, then probably hundreds or maybe even thousands.
As long as you provide good quality streams, people will pay.
This can lead to Twitch merchandise and maybe even a few partnerships and ads.
Also, there are many other ways to make money while playing, especially when you have a big following and positive feedback.
Who knows, maybe you will join the club of highest-paid streamers sooner than you think!
Final Word
As you can see, getting on the Twitch Front Page is not an impossible task, especially if you use the Boost feature.
Anybody can go from viewer to streamer if they know which steps to take.
I hope this article answered all of your questions and that you will use this knowledge to grow your following.
Remember that process should be fun, and I wish you the best of luck! For more streaming tips, check out the 100 tips to explode your growth!
FAQ
Can you pay to be on the Front Page of Twitch?
Yes, Twitch has come up with a new idea, and from the beginning of December, users can pay to get featured. It is based on Channel Points which can be earned through playing or watching other streams.
Once you collect enough points, you can spend them on a boost, and Twitch will feature your game on the "Recommended Channels" page.
How do you get viewers on Twitch?
There are numerous ways to increase your following on Twitch. One of the ways is through the Front Page. Here are a few other tricks:
– Use Chatbots to moderate the chat room;
– Play games that will gather a lot of viewers but that isn't popular so much among broadcasters;
– Use social media to invite others to watch your new stream;
– Get Twitch sponsorship and feature an ad.
What are golden hours on Twitch?
Golden hours on Twitch is the time of the day when there aren't a lot of streams, so you are not competing with some of the biggest Twitch channels. If you sign in at any moment between 11 am and 11 pm, you will notice that there are millions of streams, and some of the biggest names are live.
This time span of twelve hours every day is the worst time for smaller streamers to sign in as their streams will get lost in the pool of others. Between 12 am and 9 am is considered golden- pro streamers aren't live, so it will be easier to get more followers and views.