Video editing is one of the most important and, at the same time, the most complicated components of TikTok video creation.
I, myself, know that perfectly since I have been a creator on Tiktok for almost 3 years and I have edited a huge number of TikTok videos so far.
---
Here is how to edit your TikTok video:
Step 1: Pre-shooting editing
Editing begins at the shooting stage. You have to decide on the sound, video, and audio playback speed, add a timer, filter, or one of the visual effects.
Step 2: Post-shooting editing
Once you're done recording your TikTok, you can trim it, adjust the sound level, add stickers and filters, and set a cover. Also, write the video description, including tags and callouts.
---
Since I am aware that editing videos can be very tricky, I have decided to write a text about this topic in which I will present you a step-by-step guide on how to edit TikTok videos, present you with various TikTok video editing apps and tools, and give you some tips.
How To Edit TikTok Videos?
First of all, I have to mention that there are both, in-app video editing tools that TikTok provides to all its users as well as some alternative TikTok video editing apps.
Namely, TikTok video editor offers some basic editing tools which still can help you do a great editing job.
In this text, I will focus on presenting you with how to edit TikTok videos using the TikTok video editor, but I will later also mention some of the best third-party apps.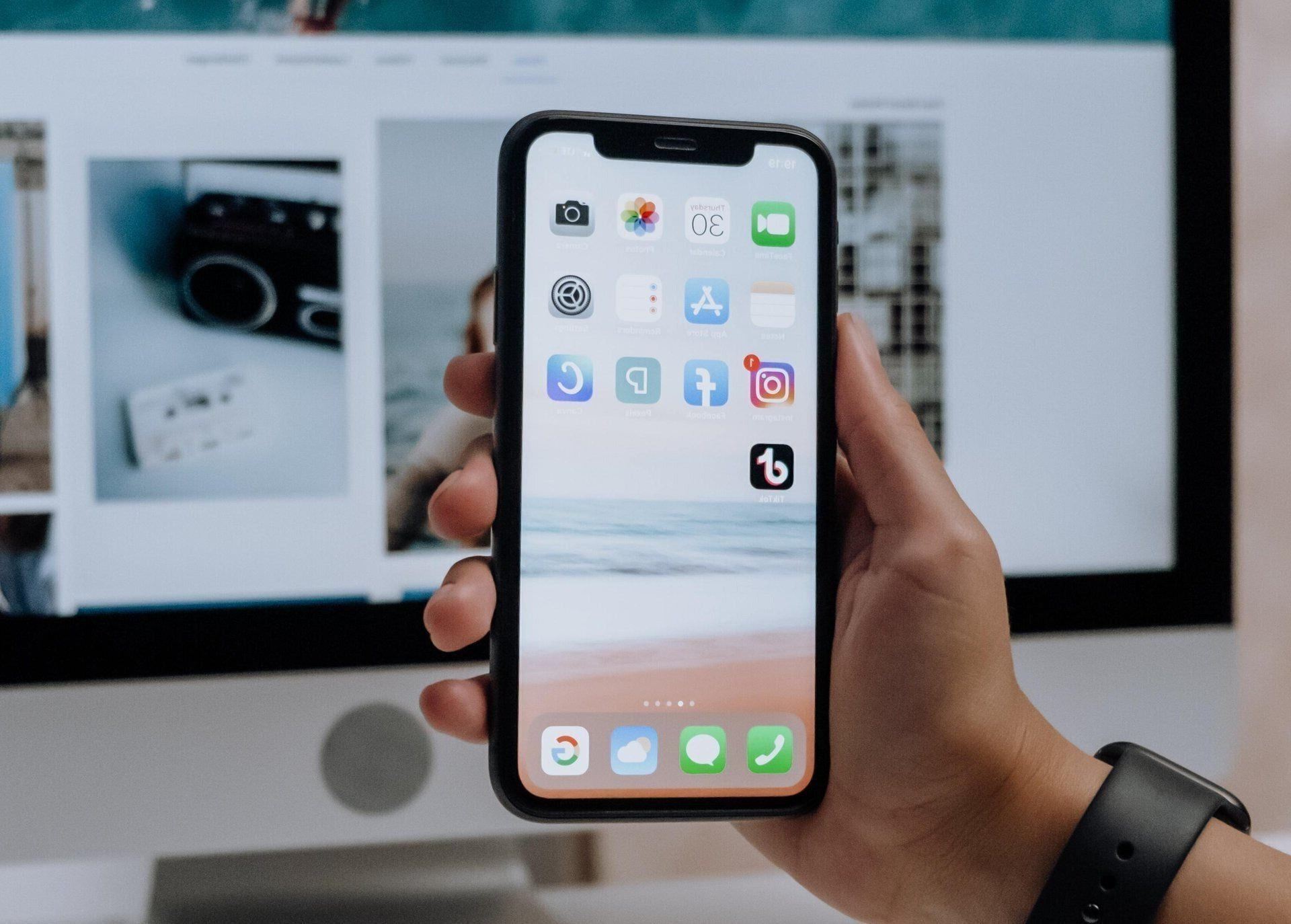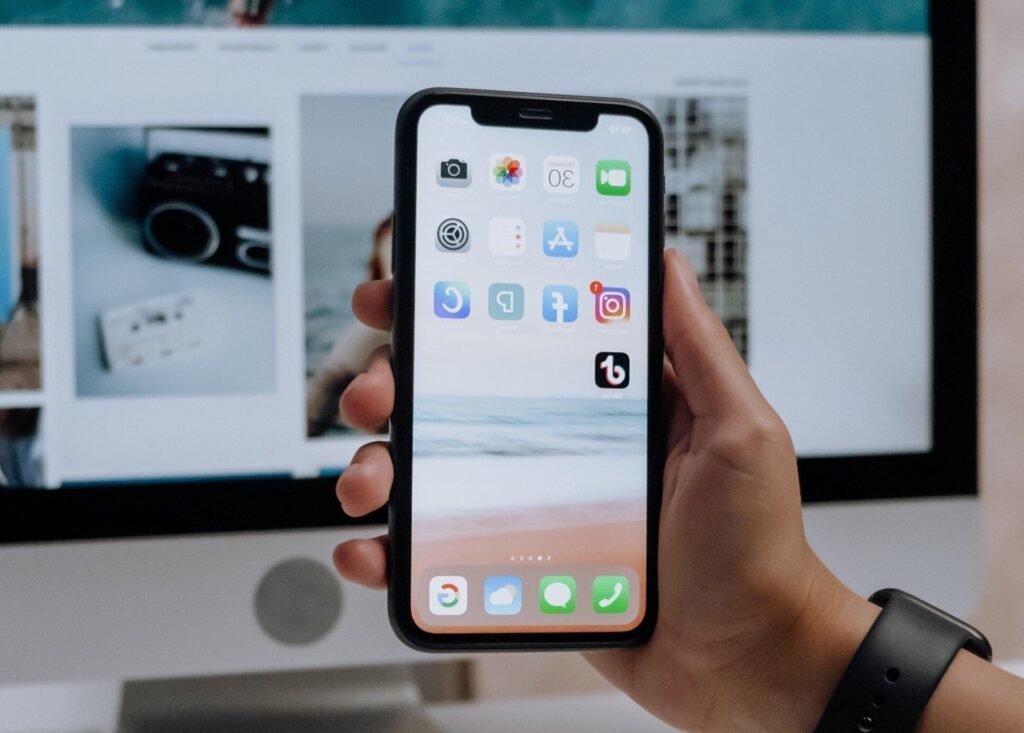 1. Open Your Camera on TikTok
So, the first step would be to open the app and click the "+" icon that is located at the bottom part of your screen.
This button opens the camera, but are you ready to start shooting the video?
Not yet.
2. Make Camera Adjustments
Before starting to shoot, several camera adjustments can be made in order to create TikTok videos of stunning video quality.
These pre-shooting adjustments include the following tools:
"Add a sound" button
As its very name says, this is the button you use when you want to add music or some sound before shooting the video.
You can also add music or sound after the video is recorded, so it is up to you which option you will choose.
Sometimes people have an idea of what music or sound they want to add to their TikTok video even before recording it, but sometimes one needs to be inspired by the video itself and afterward decide which sound or music would be the best to add.
If you decide to play music or add a sound before shooting, TikTok has a large library of audio clips and music and there is a search option as well, so you'll certainly find some appropriate sound.
Keep in mind that adding sound is a very important step, especially if you are making a music video.
The "Flip" button
This button is used for changing from the rear to the front camera and vice versa.
So, it depends on whether you want to shoot a regular or a selfie video.
The "Speed" button
This button is used for video and audio playback speed adjustment of your clip.
The video's playback speed range goes from 0.1x to 3x which means that you can shoot both slow motion and fast motion video clips.
For those of you who are not familiar with this terminology and designations, "0.1x" means that the video is played or recorded 10 times slower than the regular speed.
By analogy, "3x" means that the video is 3 times faster than the normal speed.
When you adjust video speed, just be creative because the innovative video speed adjustment can sometimes produce the most amusing videos.
"Filters" button
By clicking this button you open TikTok's filter library.
Filters practically change the color, the brightness, the contrast, etc. of your TikTok video and they are classified into 3 sections: "Life", "Portrait", and "Vibe".
The "Beauty" button
By clicking the "Beauty" button you turn on or off the beauty mode.
This filter is supposed to make your face look more photogenic.
"Timer" button
The "Timer" button allows you to choose at what point you want your video to stop recording.
The range is between 1 second and 3 minutes (since that's the limit when it comes to TikTok video length)
Afterward, you don't have to hold the recording button given that you can only press the "Start Recording" button and the video will start and stop recording automatically.
The "Flash" button
This option simply allows you to turn the flash on or off depending on your needs.
3. Adding Visual Effects
The next thing to do would be to add visual effects.
These effects are so-called "pre-shooting" effects, but visual effects can, just like sounds, be added after the shooting.
The "Effects" button is located on the left side of the big red circle in the bottom part of the app's home screen.
The above-mentioned red circle is the recording button and you should tap it when you want to start shooting the video (without a timer).
On the right side of the circle, there is the upload button that lets you choose a new video to upload from your phone's gallery.
When you press the "Effects" button, TikTok's effects library will open for you.
There you get to choose from a bunch of different visual effects that they're categorized into several sections.
In my opinion, the "Trending" section is the most important one since you can find all the most popular visual effects there and every TikTok influencer will tell you that you need to follow TikTok trends if you want to succeed on this social platform.
4. Video Recording
Now you're ready to start recording your TikTok video.
It can be up to 3 minutes long and you can record it either by tapping the record button or by holding it.
Nevertheless, if you hold it, you'll be able to zoom in and out while recording by moving your finger up and down the screen.
If you are recording a video that has several sections or video clips, you can simply lift your finger from the record button or press it to stop recording.
The process is the same as before when shooting other video clips and if you are not satisfied with any section of your video, you can always delete it and start over.
5. Post Shooting Editing
After you've finished shooting a video, you should move on to the post-shooting editing.
First of all, press the upload button (on the right side of the record button) to move on.
Now the entire material that you have recorded shall be played through on a loop.
Of course, there is a "Back" button that allows you to return to the previous page and the recording session.
However, if you are satisfied with your recording, several video editing tools will appear on your screen:
The "Trim" button
This button allows you to trim multiple videos or shorten them in just a few clicks.
"Mixer" button
This button allows you to adjust sound levels between the sound you have added before the recording and the sound you have recorded.
The "Select Sound" button
If you haven't added a sound before the shooting, you can add it at this point by tapping the "Select sound" button.
As I've mentioned before, you can find plenty of sounds in the TikTok sound library.
Apart from that, you can also record a voice-over over the video you've recorded by clicking the microphone icon, as well as choosing numerous voice effects to add.
"Effects" button
We've had the effects in the pre-shooting stage, but we also have them in the post-shooting stage of TikTok video editing.
When you tap this button, a diverse selection of effects will appear on your screen.
Apart from that, there will be a timeline of your video and, thus, you'll be able to add effects to different segments of the video you've recorded.
"Set Cover"
This button lets you choose the cover that other TikTok users will see when they run across your TikTok video while swiping through the For You Page.
So, instead of seeing the first frame of your TikTok video, which can often be odd and unattractive, you can set any cover you want.
"Filters" button
The "Filters" button is used for adding filters to the video if you haven't done that in the pre-recording stage.
"Stickers" button
When you tap the "Stickers" button, the entire menu will open for you in the bottom part of your screen.
Apart from adding stickers to your TikTok video, there are several other video editing options.
I would highlight the "Transition" option which is used for adjusting video transitions from one segment of your video clip to another one and the "Split" option which allows you to split videos.
Once you are done editing, click "Next".
6. Adding TikTok Video Description
This would be the final stage of the entire TikTok video editing process.
Here you can add a description of your TikTok video.
You can, of course, include callouts and hashtags.
Furthermore, you have to choose whether the video will be public, visible only to your friends, or, perhaps, visible only to you.
Additionally, you can allow or disallow comments and duets.
Finally, in the bottom part of the screen, there is a "Draft" button (for saving the video to Drafts) and a "Post" button for posting the video.
Alternative TikTok Video Editing Apps
Even though the in-app video editing tools that TikTok offers are, honestly, very good, some people prefer several other TikTok video editing apps and video editing software.
I'll mention only some of them.
1. InShot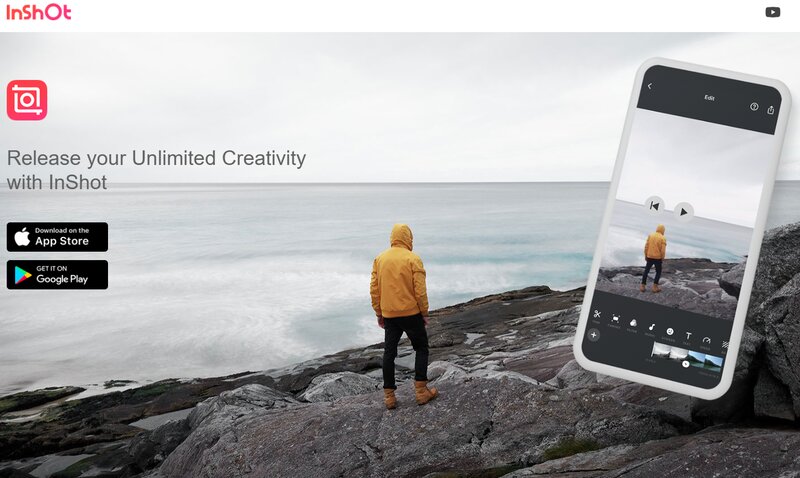 InShot is a video editing app compatible with both iOS and Android devices.
It offers standard editing features such as visual and audio effects, various filters, and stickers, and it's often presented as a powerful video editor and, above all, a free video editor.
There's even an option of importing your own music and your own sound effects.
Although InShot is a great video editing tool, I don't like the fact that it doesn't have a music library and that's definitely a minus compared to other video editors.
2. CapCut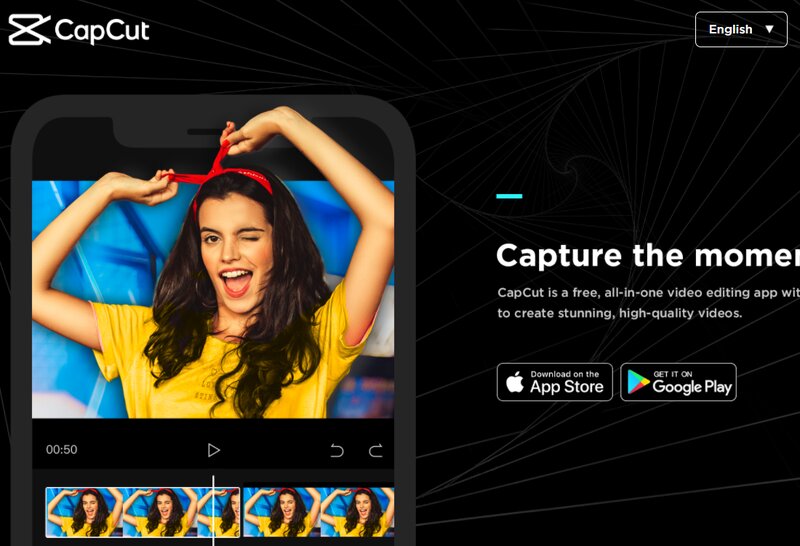 CapCut is a free app that can be used on both Android and iOS devices.
Almost all video editing apps are similar to TikTok editor, but CapCut is probably the video editing app that has the most similar editing tools to TikTok's video editing tools since it's owned by TikTok's owner company, ByteDance.
Just like TikTok itself, this video editing tool also offers outstanding video and sound effects, filters, stickers, and many other video editing options as well as a large music library.
Finally, I'm sure that you'll have many stunning videos created using this video maker.
3. Zoomerang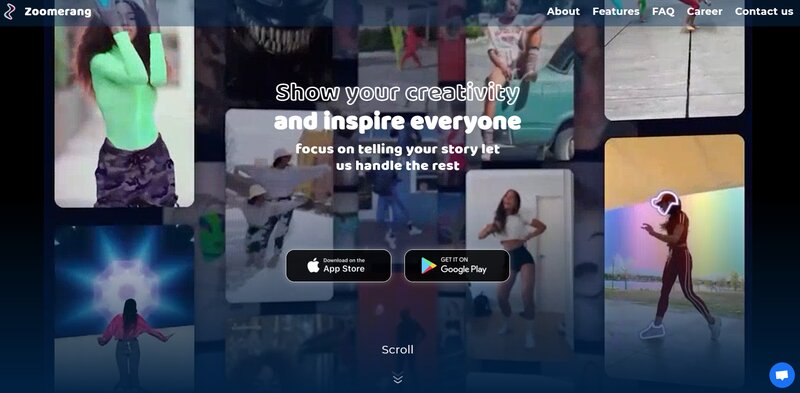 Zoomerang is one of the video editing apps that is ideal for beginners and people who don't have much experience when it comes to TikTok video editing since the app contains many useful tutorials.
Apart from that this video editing app offers a great music library and a bunch of effects and filters for editing both audio and video files.
Using this app you'll be able to trim videos as well as cut, split, and merge clips, and, thus, literally, edit videos to your liking.
Furthermore, the app's music video community is quite developed and there is also an ad-free version of the app which needs to be paid for.
Things to Remember When Editing Video Clips on TikTok
1. Green Screen Effect is the best
Once you use the green screen effect, you will love it!
It allows you to change your background into practically anything you want and that's why I consider it the best editing app feature.
This way, your creativity will be completely unconstrained and you'll be able to carry all your ideas into effect.
2. Sound and captions are equally important
Many people have the impression that sound is the most important component of a TikTok video.
And I can agree that sound is very important and in my opinion, TikTok creators should use sound effects even more than they do now.
However, according to some researches, more than 90% of TikTok users often watch their TikTok videos on mute or with a very quiet sound.
Therefore, you need to draw people's attention without using sound.
That's why captions are as important as sounds.
3. Add your go-to filters and effect to favorites
TikTok offers the option of saving the filters and effects you like most to favorites.
If you ask me, you should definitely use this option.
Because if you do, all the filters and effects that you mostly use will be at your fingertips and you won't need to look for them every time you edit TikTok videos.
FAQ
Can I edit a TikTok video after posting?
Unfortunately, no, you can't. TikTok doesn't allow its users to edit TikTok videos or any of their segments after they are posted. That's why you should always make sure that you have done and edited everything that you wanted before posting since there's no going back.
Is it easy to edit videos on TikTok?
It depends. Mostly it's up to whether you have the necessary experience or not. In my opinion, the crucial thing is to like what you do. If you like video editing and if you find it interesting, you'll never find it hard. And if you start finding it hard or boring, then you should maybe take a break from TikTok.
Should I delete a TikTok video?
In my opinion, you should never delete a TikTok video, unless it's something really awful. My piece of advice would be to wait some time and then repost that TikTok video, but with some new hashtags or captions. Times change and who knows when some unsuccessful TikTok video of yours can become viral. Just believe in what you do and everything will be fine.
Conclusion
When I decided to write this text, my goal was to help those of you who were not familiar with video editing and those of you who didn't have much experience.
I hope that I've managed to do that and I recommend this text to everyone interested in creating content on TikTok.
Apart from learning more about other video editing software and editing apps, you'll find a thorough guide and many useful information and tips in this text and that's, practically, everything you need to start editing a TikTok video.