Streaming in itself is an exciting and entertaining activity. After some time of regular streaming, you must have got a bigger viewership. With that, opportunities can arise. Or you can seek them.
Though a smaller number, there are sponsors for small streamers as well as for those with a substantial following. You can find small Twitch sponsors and big multinational companies that deal with individual gamers, teams, and organize eSports events.
There are two main sorts of streamer sponsorship that you can choose from regular sponsorship and affiliate sponsorship. Your task is to promote the brands of the companies you collaborate with. When you are sponsored, the company supports you through payment or free products. When you are an affiliate, you get a certain commission (about 10%  on average) for the sales when you refer a buyer to their website.
Today, I'll tell you about the best Twitch sponsorship opportunities!
The first thing a gamer needs for streaming their games is a good computer. The regular computers that are used by the public are not good enough as they need special and more powerful equipment. Some gamers choose to buy parts for a PC by hand, choosing them themselves and compiling a computer that fits their needs best.
On the other hand, as you will read in this section, there are companies that do this and sell computers that are not only suitable for games when it comes to hardware, but that is also visually pleasant with gamer-wise aesthetics.
In this section, you will find some Twitch sponsorship and affiliate opportunities given by companies that produce PCs.
Related: Best Dedicated Streaming PC
1. Alienware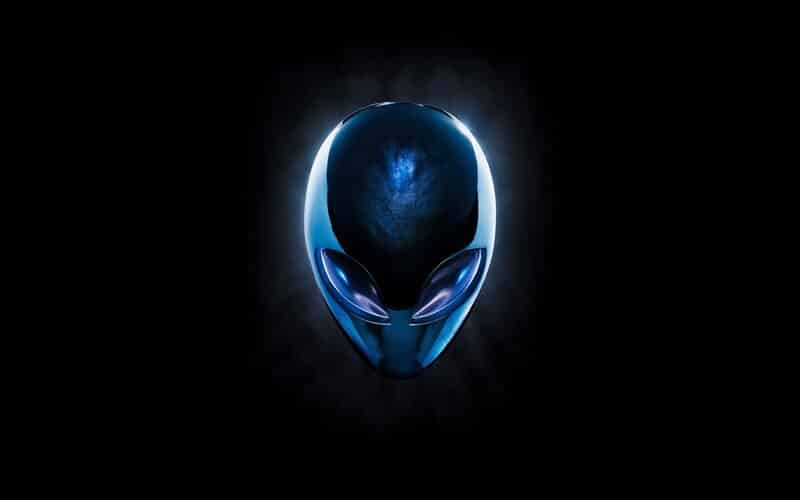 Alienware is one of the brands that are owned by Dell. They make desktops, laptops, and some peripherals for gamers. From time to time, they sponsor eSports events, teams, or professional gamers.
Affiliate
Alienware doesn't have an affiliate program on its own, but promoting them can be done through Dell's Affiliate program. You will get banners and links for promotion, and every sale brings you a 3% commission. Cookies last for 90 days.
If you are interested in getting sponsored by them, you should contact Dell to get the information about that.
2. CyberPowerPC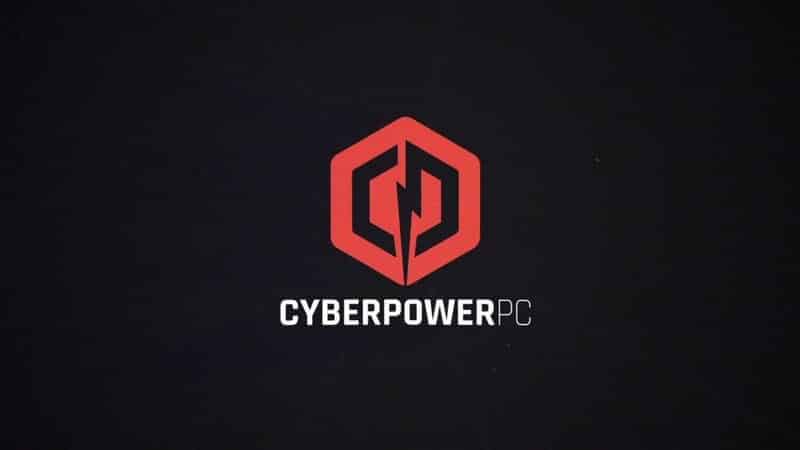 CyberPowerPC is a company with about 20 years in business. In 2003, they were declared the fastest-growing private company in Los Angeles. They produce cutting-edge gaming computers, laptops, and workstations that can be used not only for gaming purposes but also for businesses, educational needs, etc.
Sponsorship
They don't have a special page for sponsorships, but you may email them and inquire about it. The email is sponsorships@cyberpowerpc.com. You should tell them something about yourself, your social media accounts and the number of followers, and how you can promote their company.
3. Digital Storm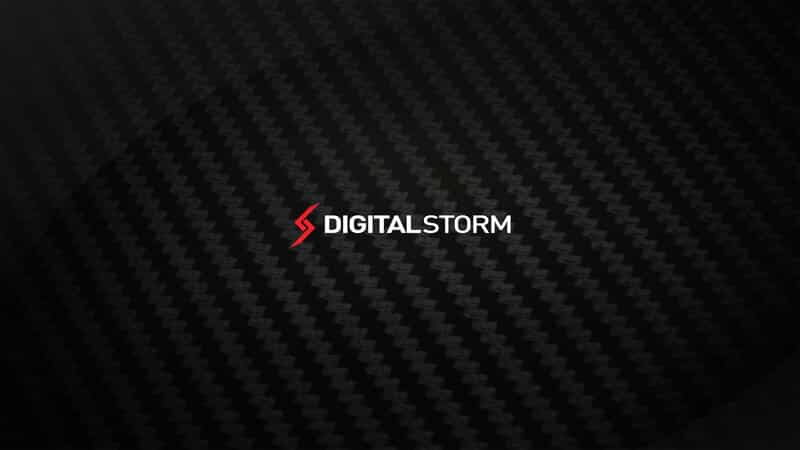 Digital storm is another company that produces high-end computers. They have experts who make sure that every part is of good quality. The components are tested to withstand a lot of stress so that they are sure their computers will work properly for a long time.
Sponsorship
Digital Storm doesn't have an open invitation to apply for sponsorship. If you are an established streamer, you may decide to contact them and inquire about the possibility of getting sponsored by them. You can contact them through their contact page.
4. Ironside Computers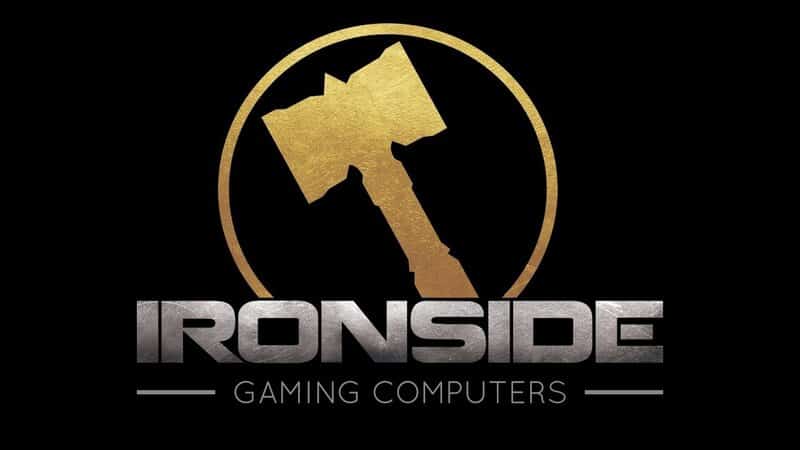 Ironside Computers started when its owner decided to build a computer on his own. It was an excellent job, so his family and friends asked him to do it for them. Slowly, other people came to him and before he knew it, he started a business.
They test every computer ruthlessly for 72 hours before sending it to the buyer, to ensure that the buyer can use it for years, even if the programs are heavily stressed.
Sponsorship
Twitch streamers and YouTubers are welcome to apply for this sponsorship. Each Twitch streamer is reviewed on their own. For YouTubers, there are two requirements:
5. MainGear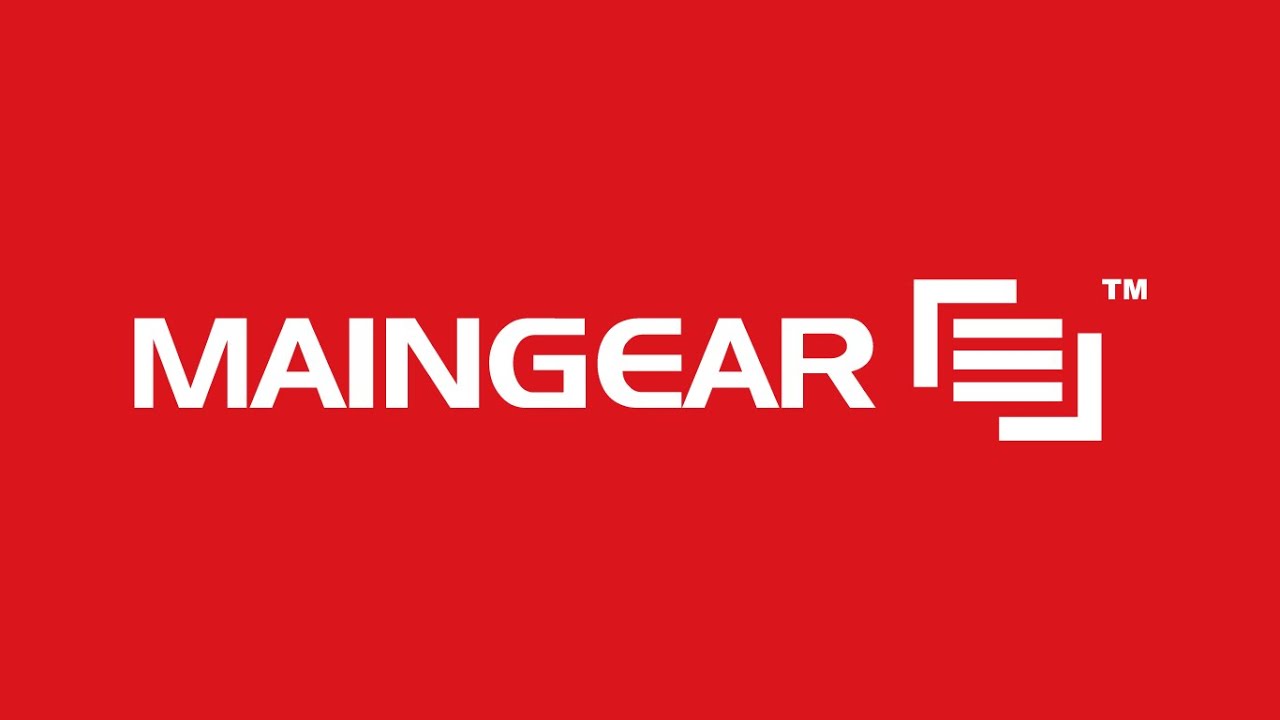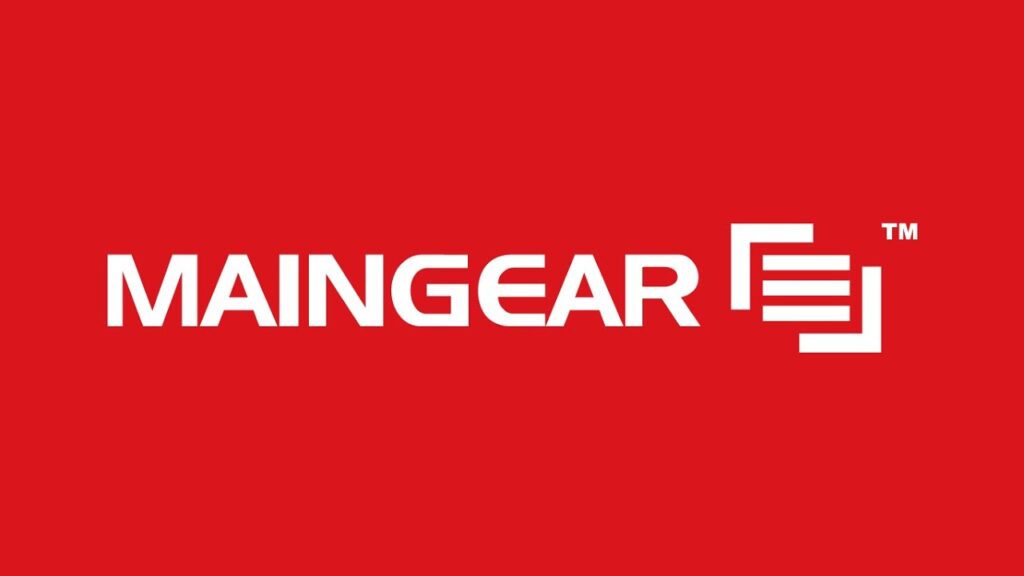 The year 2002 was a decisive year for MainGear – and the decision was whether the company would build PCs or tune cars. The owner decided to build and tune PCs! Hence the name MainGear. Their products were awarded several times, for instance, PC Magazine Editors' Choice and Maximum PC Kick-Ass Editors' Choice.
Affiliate
There is an affiliate program where, for every purchase referred by you, you get 3% in-store credit. The requirements are:
Partner
For already established influencers, those who have a brand, a bunch of followers, and a great pile of content out there, there is a partner program with two levels: Partner and Partner+.
Some of the benefits are (this is not a complete list, and the Partner+ program offers more):
The requirements for this program are:
6. Origin PC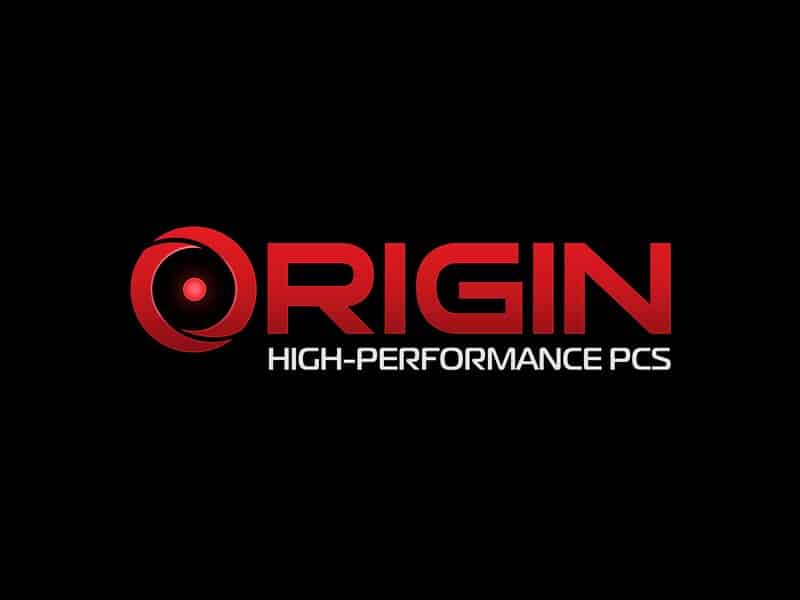 Started in 2009, Origin PC has been striving to give the best experience in using computers. They want to be used by both professional and enthusiast gamers. They make custom PCs to fit each customer's needs. Since 2019, they have collaborated with CORSAIR which produces PC hardware. This collaboration aims at making the best possible PC.
Affiliate
There is an affiliate program for gaming influencers or owners of PC gaming websites. They don't state the precise commission as they offer it in privacy to the influencers they choose to collaborate with. They respond one to three days after you submit your application.
7. Xidax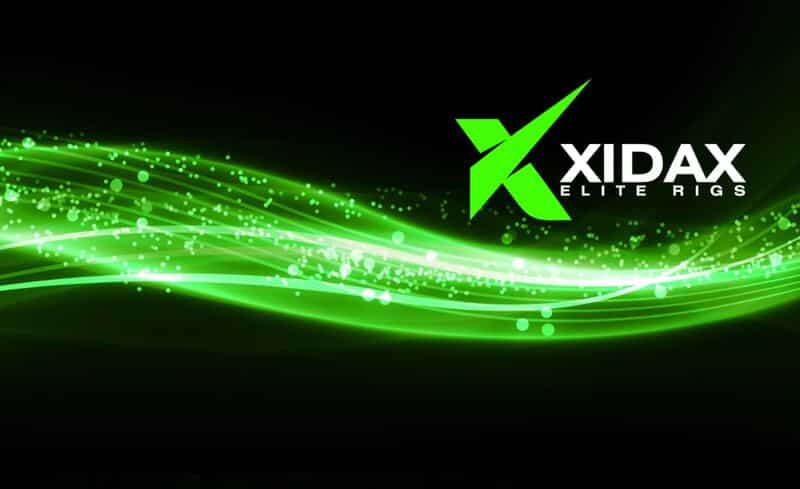 Xidax is a company that sells computers of various types: desktops, laptops, workstations, and servers. There are limited edition products as well. They give a 10-year guarantee for desktop computers and a one-year warranty for laptops (which can be prolonged to 3 years when you configure the laptop to your website).
Affiliate
Xidax offers an affiliate program that brings a 4% commission for every sale made through your affiliate link. The tracking period is very long – several months – so there is more chance for you to get your commission for the purchase of your referral.
Nowadays, we cannot imagine a gamer without some kind of controller in their hands. They can use various gadgets: paddles, joysticks, steering wheels, pads. Games are much more enjoyable and easier to play with these tools compared to using a keyboard for the same purpose.
If you are a console player and play on Nintendo, Playstation, or Xbox, this section may have some exciting sponsorship or affiliate opportunities for you.
1. Battle Beaver Customs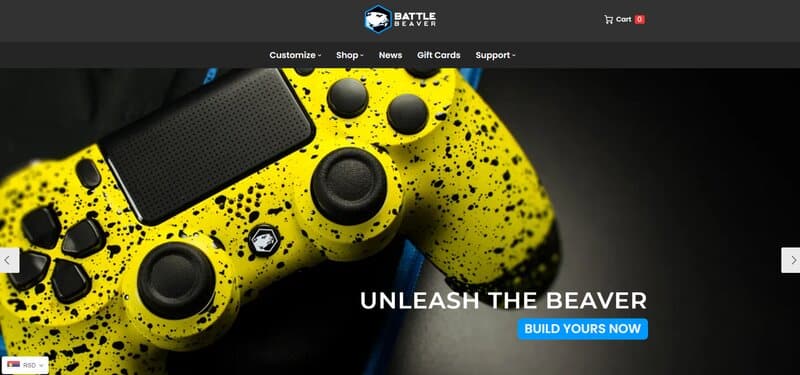 Battle Beaver Customs has a wide range of, as they say about their offer, "custom gaming controllers, DIY parts, and instructional videos". The goods are categorized by consoles: Playstation, Xbox, and Nintendo. They are also open to creating the best solution for what a customer needs if none of the goods are appropriate.
Sponsorship
They offer sponsorships to gamers, YouTubers, and streamers. There isn't more information about it on the website, so if you want to know more, you can email them and get all the info you need.
Affiliate
There is an affiliate program as well, aimed at amateur players. They give a 5% discount code and some free merch that can be used for giveaways or personal use. You can read about it here.
2. KontrolFreek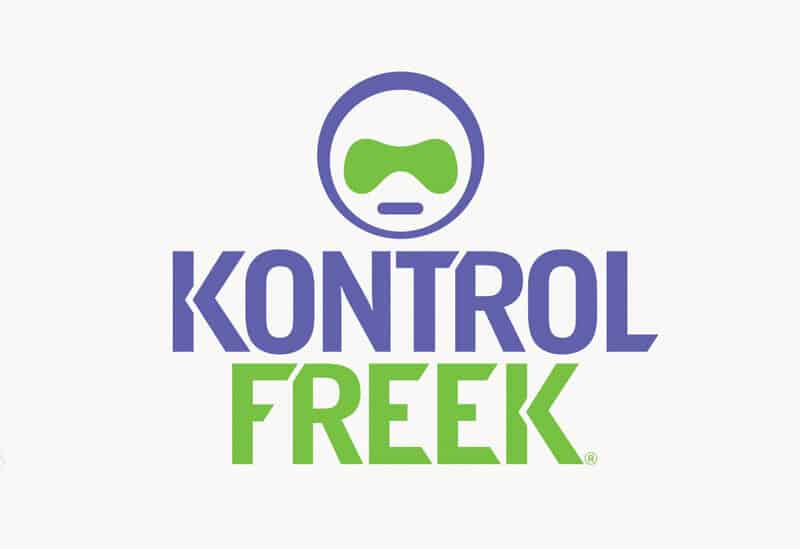 KontrolFreek is a company that specialized in making and selling performance thumbsticks and grips for gaming consoles. Their products are intended for Xbox One, Nintendo Switch, PlayStation 4, and PC as well. They created FreekNation, a gaming community with over four million gamers.
Affiliate
The perks of KontrolFreek affiliate program are 10% commission, access to the newest products, the possibility of paid opportunities for the most successful affiliates. To get into it, you need to get referred by a member of the program.
Sponsorship
The sponsorship program is currently closed, but they promise to be back next year. Follow up on this page to see when they open the application again.
3. Fatal Grips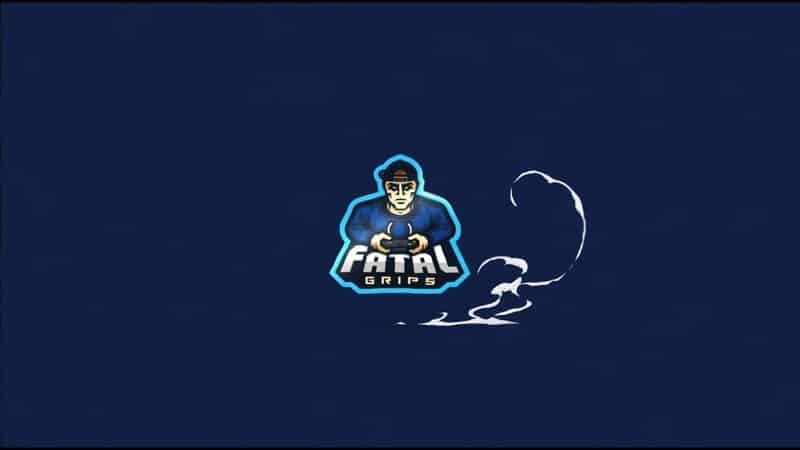 Fatal Grips is a company that brags about having products that are unique in the gaming industry. Their products are for the following consoles: PS4, PS5, Nintendo Switch, Xbox Series X/S, and Xbox One. They also make gear needed for playing games on PC. Their console-related offer consists of grips, cases, and skins as well as some additional gear.
Affiliate
They offer an affiliate program that gives you a 10% commission on sales made through your affiliate link and free products for every 4 sales with your discount code.
Partner Program
For established influencers, gamers, and teams, the Partner program is another option for collaboration with Fatal Grips. You need to have at least 15,000 followers across social media sites.
4. Forever Grips Gaming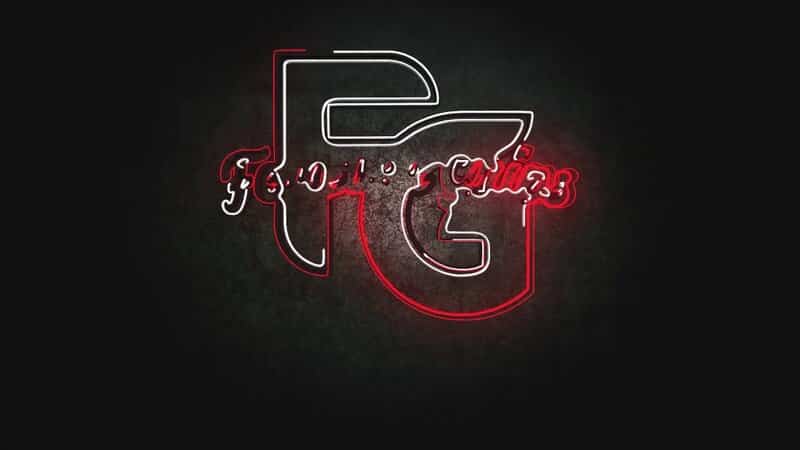 Forever Grips Gaming has a wide offer of controller thumb grips, silicone covers, accessories for Xbox and Playstation. They also have some gadgets for PC gaming: keyboards, mice and mouse pads, headsets.
Affiliate
They seek to support local gamers and they do this by giving free samples and discounts to them through their affiliate program. You need to respond to 5 questions to apply. They will respond to emails within 24 hours if they want to accept you.
5. Iconic Controllers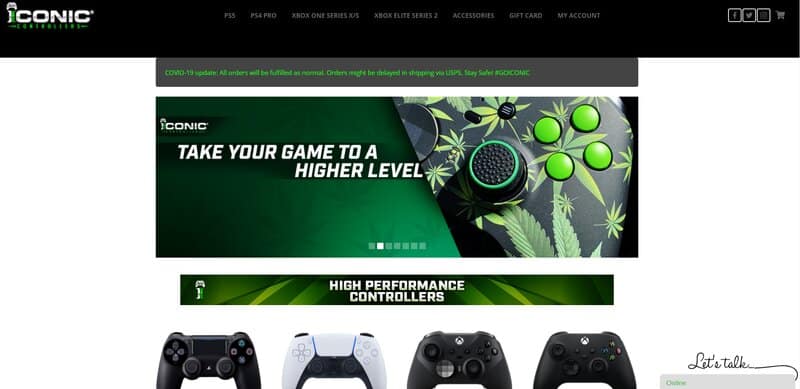 Iconic Controllers was founded by former gamers who have the experience and knowledge of what a gamer needs for a controller. They provide customized controllers with innovative design and custom features to fit any individual gamer.
Sponsorship
There is a sponsorship program. However, as there are a lot of applications for it, the Iconic team warns that they will not take into account applications that are obviously written in a hurry or without real effort. They seek to create gaming communities and build loyal and nurturing relationships with the gamers that they sponsor.
6. ModdedZone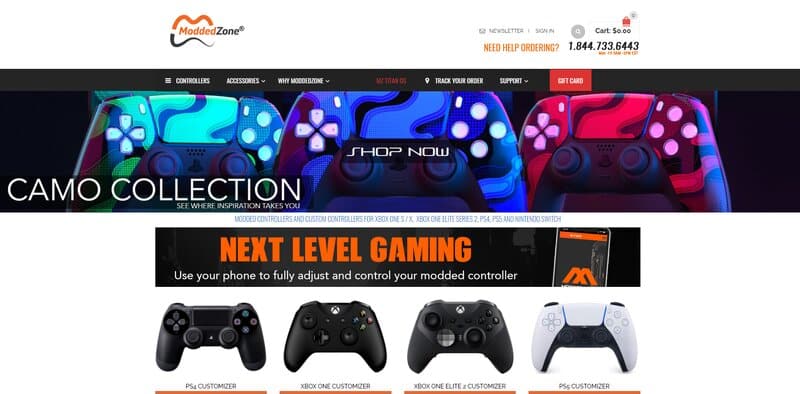 ModdedZone is another company offering custom controllers. They make them for PlayStation 3, PlayStation 4, Xbox 360, and Xbox One. They are of their own design, with plenty of add-ons you can choose from: thumbsticks, LED lighting, bullet buttons, to name some. They have some mods that let gamers be in an advantageous position in the game.
Affiliate
The affiliate program, which you can apply for through a third party, offers up to 10% commission per referred sale. Their average order is $150, for which you would get $15 worth of commission.
7. Playbudz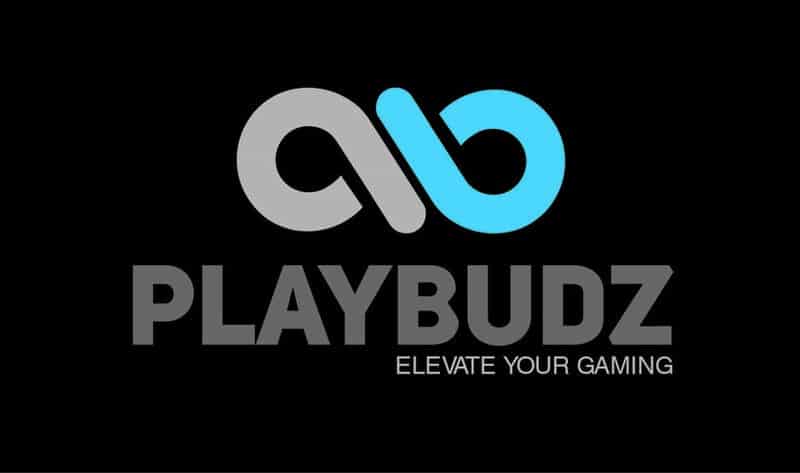 Playbudz started its business in 2014. Today they warn that there are fake grips that are sold as their products and that the safest way to get their original good is through their website. They take pride in the quality of their goods and they made sure website visitors see that on their 'review' page.
Affiliate
They sponsor some streamers. The way to apply is through a short form on their website. But there are no requirements nor benefits described in relation to this sponsorship. If you like their products and want to collaborate with them, feel free to email them all your questions and concerns.
8. Scuf Gaming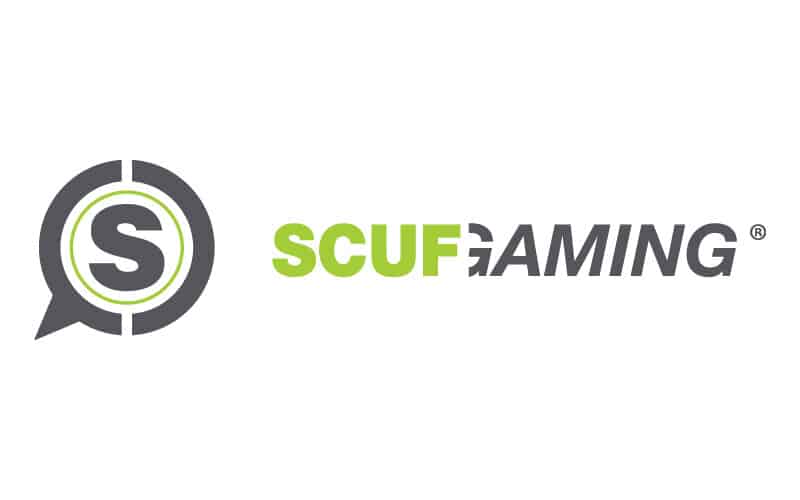 Ever since 2011, Scuf Gaming has been producing high-quality controllers and other gaming accessories that are used by both professional and amateur gamers. They have over 100 patterns and more than 50 patterns waiting to be approved as they strive to create innovative and ergonomic products.
Sponsorship
Their website doesn't list either perks or requirements for their sponsorship program. However, based on the thorough application form, we can conclude that they don't take choosing whom to sponsor lightly. Hopefully, you can benefit from connecting with this company.
Hardware includes all the physical parts of a computer: mice, keyboards, monitors, headsets, and modems, to name some. Most of the companies that produce these peripherals are very well-known around the world. It is good to have in mind that big corporations may refuse smaller streamers, so I have presented as many of them as I could find out.
With so many things in this category, you can guess that there will be many potential sponsors in foresight. Let us dive into all the opportunities for Twitch sponsorship for new streamers and experienced ones.
1. Astro Gaming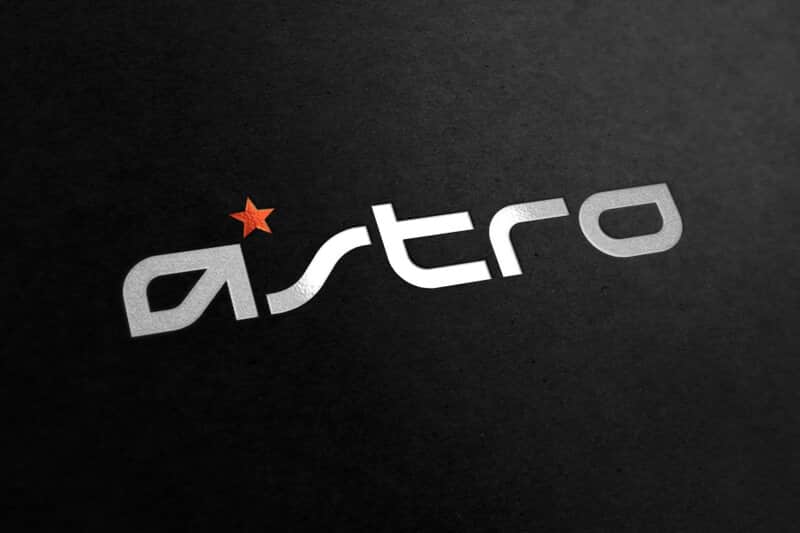 Astro Gaming is now part of Logitech. Their niche is sound and their main products are headsets and mix amps. They won numerous awards and were recognized as the fastest-growing business in the industry.
Affiliate
All the sound equipment and other accessories available in Astro gaming will bring you a 5% commission when sold through your affiliate link. The cookies they use last 180 days, which gives you a very large time frame to hope for a purchase from a potential buyer. Application is done through a third-party website.
2. AVerMedia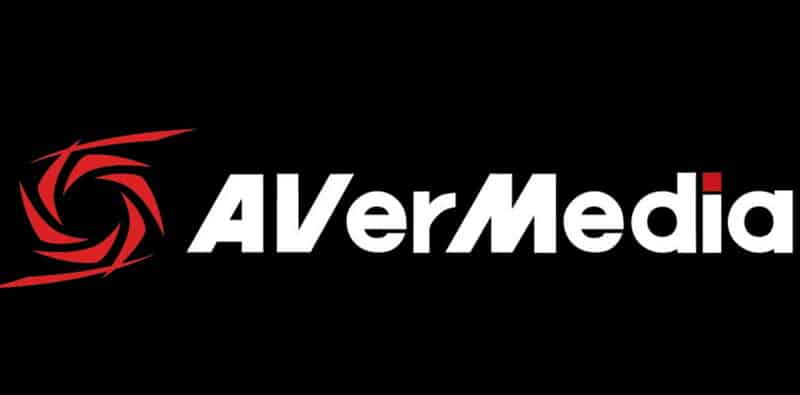 AVerMedia is a Taiwanese company that has been in business for almost 30 years. They have created many innovations in Taiwanese products for video technology. They produce various items used for streaming and recording both sound and video.
Partnership
They have a three-level partnership program. Read the benefits of each below.
What they expect from you as a potential collaborator is a determination, content cooperation, knowledge of their products, and last but not least – exclusivity in using only their products for streaming and recording.
Related: Best Capture Card for Streaming
3. Bose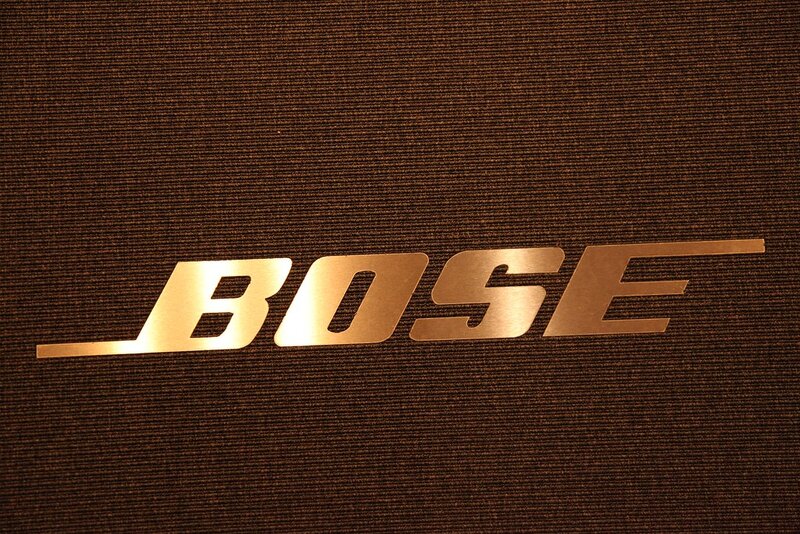 Bose was founded in 1964. After such a long time in business, it is still well-known for its excellent audio equipment. Sustainability and environmental responsibility are values that are developed and nurtured in all parts of the company.
Affiliate
Joining their affiliate program is done through a third-party website. The commission is 3% and the duration of cookies 30 days. To join, you can use CJ publishing or Viglink.
Some special offers are given to companies that are partnered with Bose.
4. CoolerMaster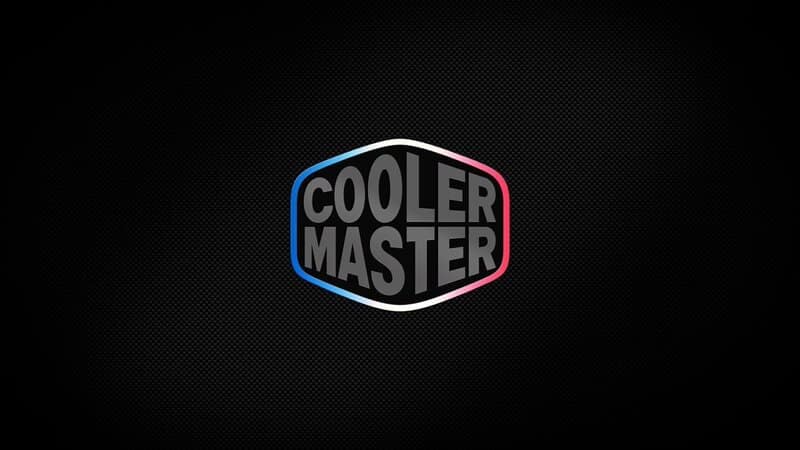 CoolerMaster is a producer of computer cases, coolers, power supplies, and computer peripherals. They also produce coolers for other PC manufacturers such as NVIDIA and AMD. They also participate in the gaming world by sponsoring bog eSport events.
Sponsorship
Since they are immersed in gaming, some sponsorship opportunities may arise. Unfortunately, there is no information about it on their website, but if you are an established streamer and would like to promote their products, you may try and contact them via email or their contact page on the CoolerMaster website.
5. Corsair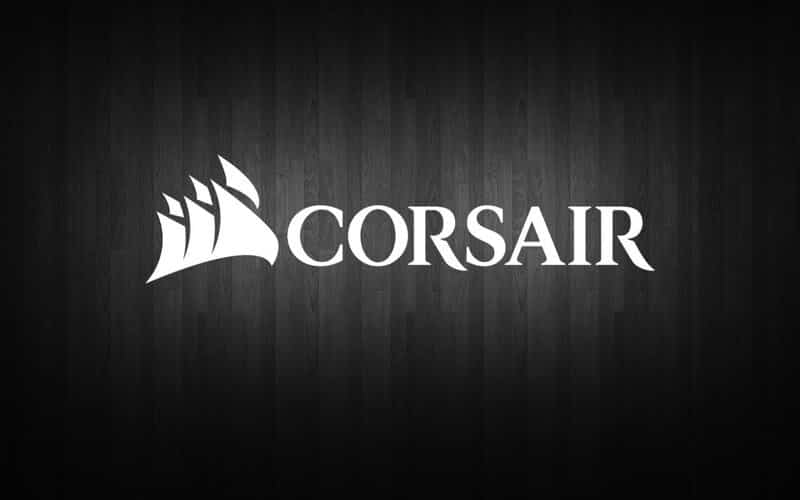 Corsair's products are among the leading ones in the whole world. They produce components for PCs, streaming equipment, and even smart ambient lighting. Their subsidiary brands are Elgato, SCUF Gaming, and Origin PC.
Streamer Program
This program is designed so that even streamers with a smaller audience can be accepted and go through the tiers as they get bigger and bigger.
6. Esport Certified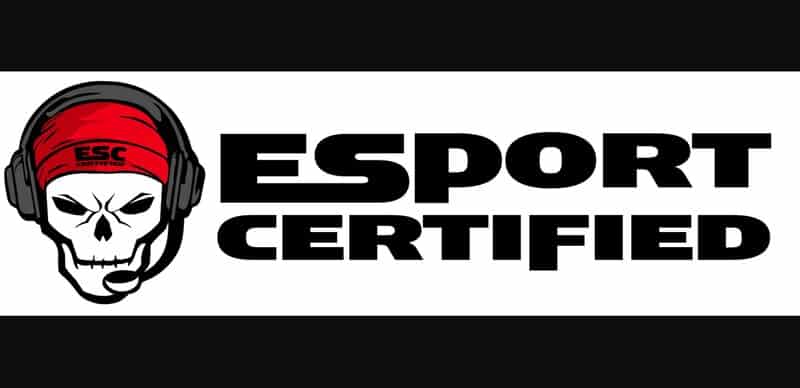 Esport Certified has a special place in the hardware market. This is because they refurbish old gaming equipment, computers, and laptops and they make them as good as new. The motive behind this work is reducing electronic waste that is getting larger and larger by the day. Their main target buyers are students.
Affiliate
Their affiliate program offers a 10% commission rate for orders that are purchased within 30 days, which is how long cookies last. Applying is done through a short form.
7. Finalmouse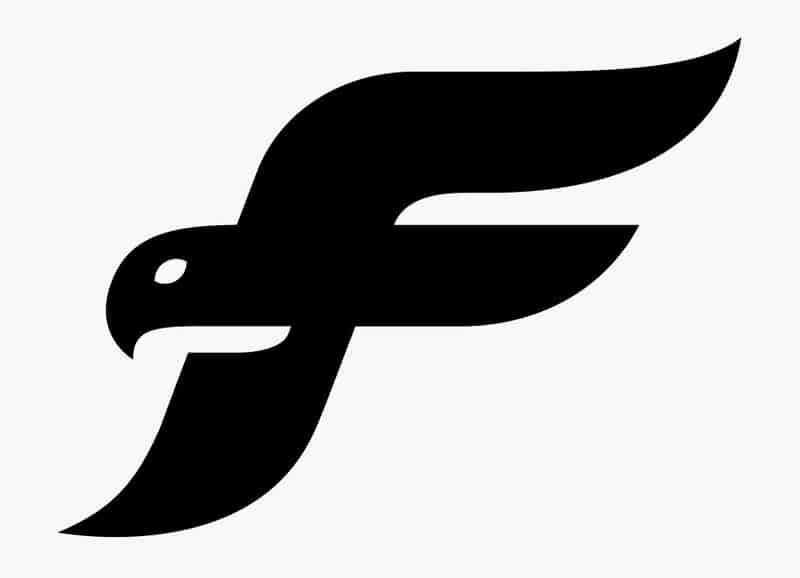 Finalmouse is a company that sells computer mice. They don't have a huge offer, but it may be worth checking out. They aim towards professionals as their target buyers, but even if you are not and you like one of their products, feel free to try it out.
Affiliate
Their affiliate program gives a 25% commission for every sale. When someone uses your custom code while ordering, you will not need an affiliate link, as there are situations when a cookie-based link cannot work. Payouts are scheduled twice a month.
8. Floating Grip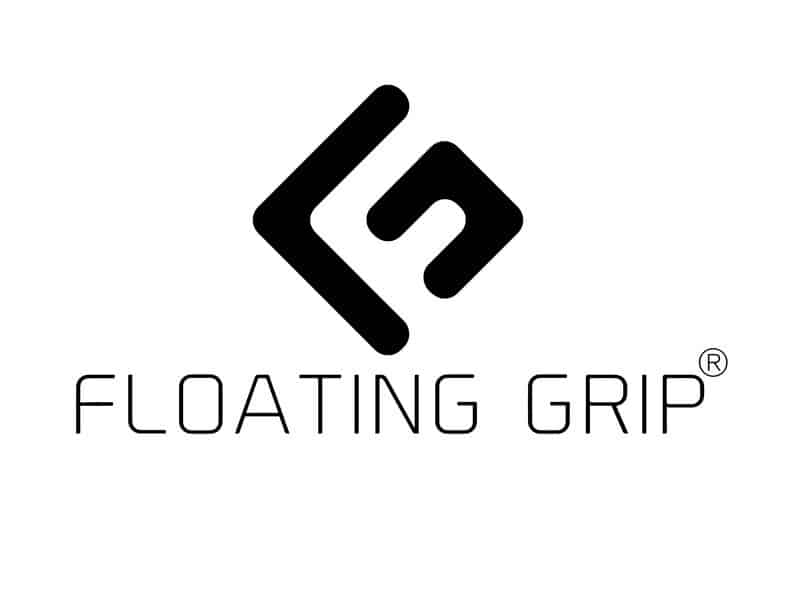 Floating Grip produces wall mounts for gaming consoles. The inspiration came from the way pictures are hung on the wall. Their products are secure and make the place look tidy without cables lying around all messy and chaotic.
Affiliate
Their affiliate program gives a 25% commission for every sale with your code. The code gives a 20% discount to your followers. However, they require you to be dedicated and post regularly about them.  If you make a one-month break, they will cancel your affiliate status.
9. Glorious PC Gaming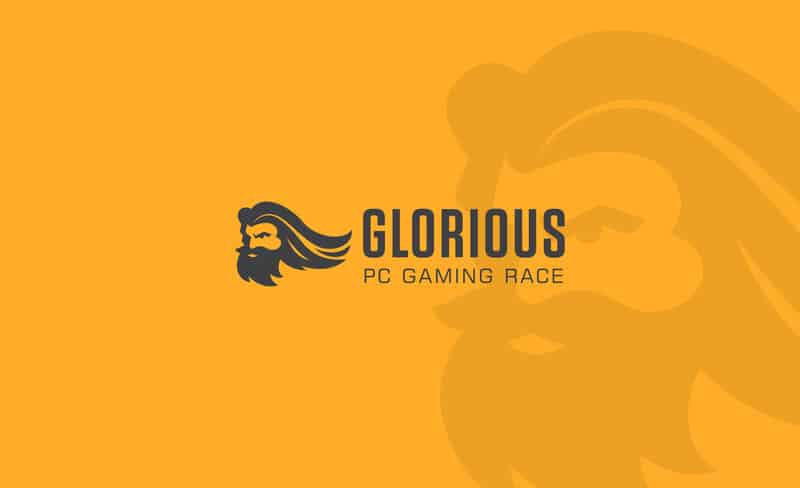 Glorious PC Gaming was founded in 2014 by a gamer who found that the gaming gear industry is dominated by companies charging huge prices for products that are not of the high quality that matches the prices. Now, they produce items of a professional feel, look, and function whose prices are not high to the sky.
Affiliate
The benefits of their affiliate program are:
10. HyperX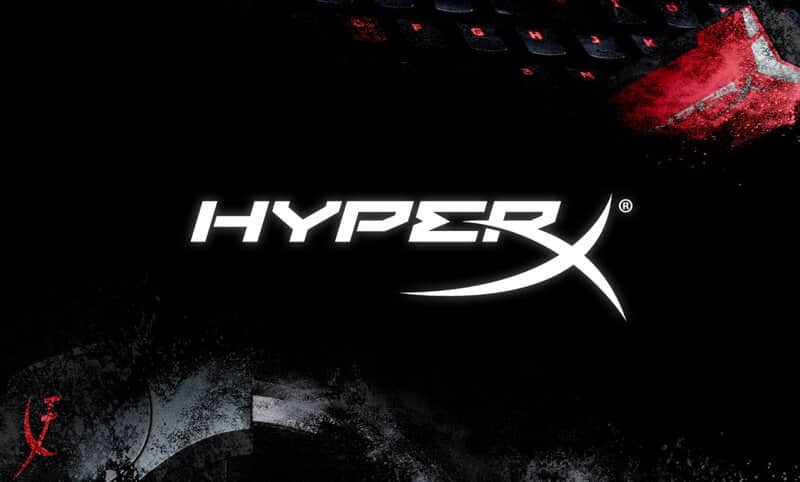 The motto of HyperX is 'We are all gamers'. Their products (mice, keyboards, headset, earbuds, and many more) are made for both professionals and people who play games as a pastime. They sponsor some of the most successful gaming teams such as Cloud 9, DragonX, and Guild.
Affiliate
Their affiliate program has four levels. Everyone starts with the first one and moves up the ladder. All levels get an affiliate link and 20% off peripherals.
11. Logitech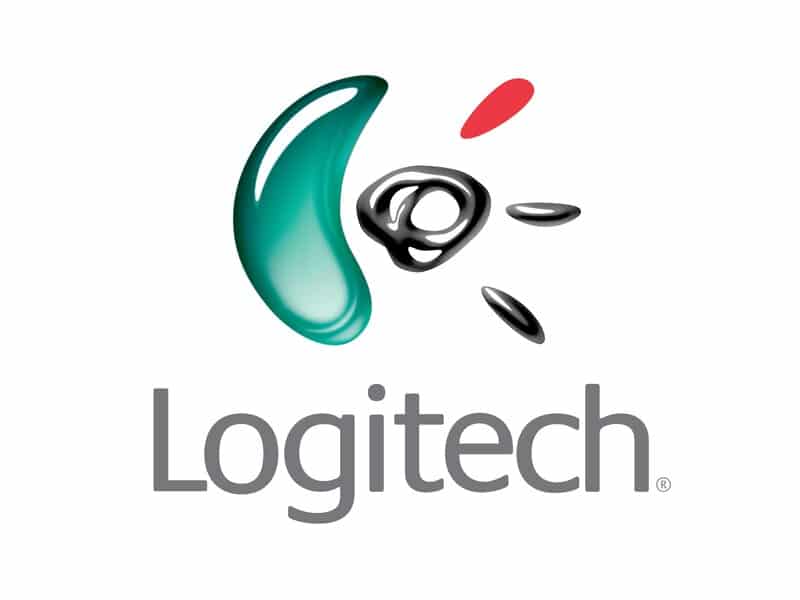 Logitech is one of the most well-known computer hardware producers in the world. It was originally founded in Lausanne, Switzerland in 1981 but soon expanded to Silicon Valley. Their brands include Logitech, Logitech G, ASTRO Gaming, Ultimate Ears, Jaybird, Blue Microphones, and Streamlabs.
Affiliate
12. MojoDesk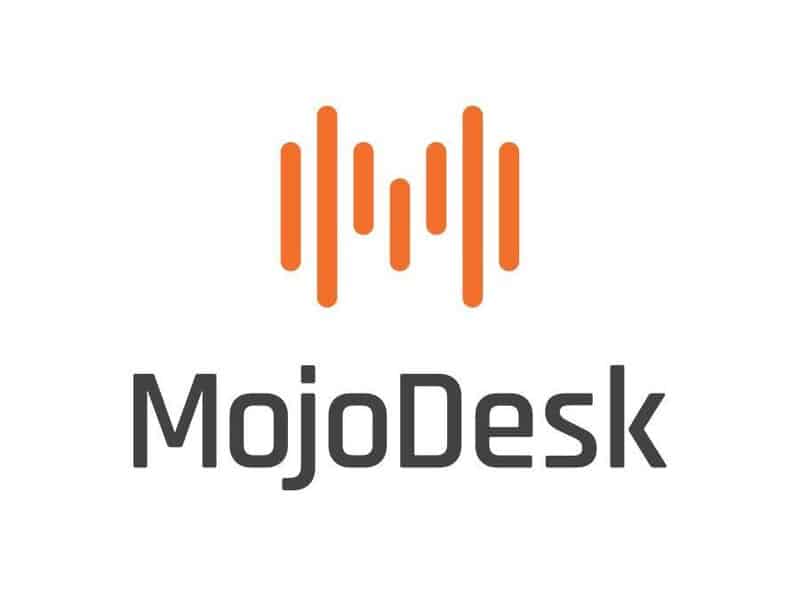 MojoDesk has an offer that anyone who sits at a desk for a long time should take into consideration – a sit-to-stand desk. The height of their desks can be adjusted for sitting and standing positions, and that can be very beneficial for the physical wellbeing of your back and spine.
Affiliate
The MojoDesk Affiliate Program works in the following way: you get permission to post their links to your website. When a clickthrough sale is done, you earn a commission.  The basic commission is 4%. Since their average sale is $850, that would be an average of $34 per sale for you.
13. MSI Gaming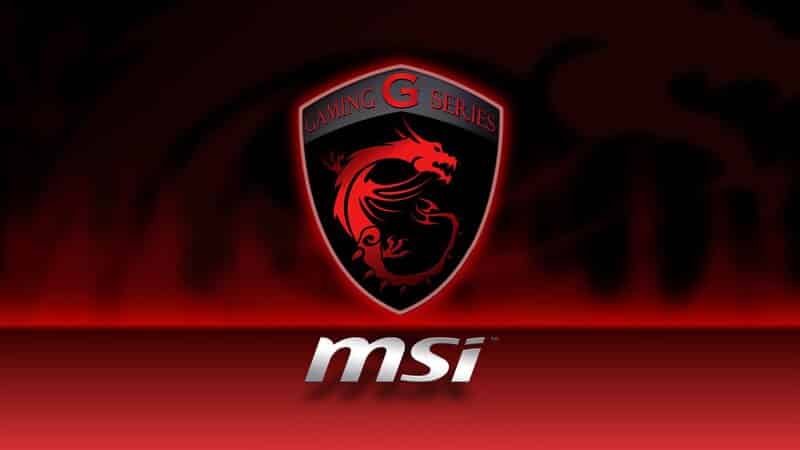 MSI is a Taiwanese IT corporation that designs and produces computer hardware. They strive to be innovative and to fulfill the needs of gamers all around the world. Some of their products are laptops, desktops, monitors, motherboards, servers, peripherals, and more.
Sponsorship
MSI has a special sponsorship program called MSI Dragon Squad. Their brand ambassadors belong to this program. It doesn't matter which social platform they use as long as they make a good job of promoting MSI. The benefits include a content promotion, access to new products, and hardware, and monetary sponsorship.
14. NETGEAR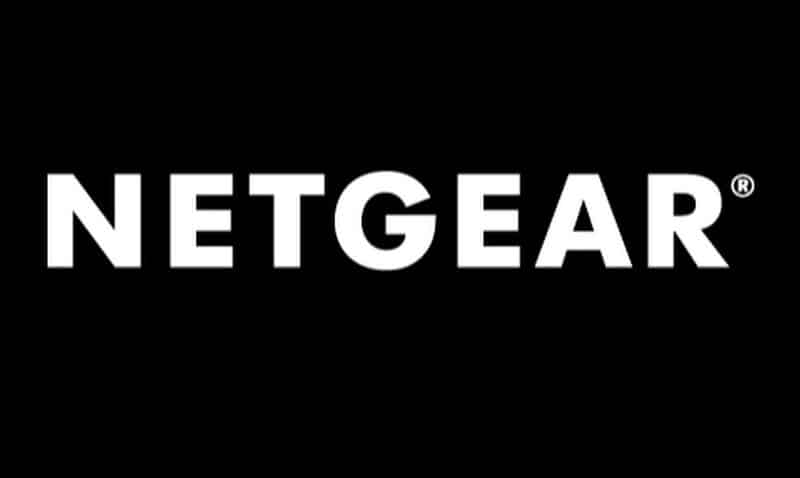 NETGEAR is a company based in California, US. They function in three areas – commercial, retail, and as a service provider. Though they have a wide offer, what they are most famous for are routers. Since they have offices in 25 countries, they sell their products in about 24,000 stores around the world.
Sponsorship
Sponsorship by NETGEAR exists, though there isn't an application form on their website. The offered benefits depend on individual cases. If you and a wide audience and wish to be sponsored by NETGEAR, you may get in contact with the company via the contact page on their website.
15. Newegg
Newegg was started at the beginning of the 21st millennium in California, US. They sold PC components. After 20 years, they have expanded their reach to South America, Europe, Middle East, and Pacific Asia. They have a very wide selection of products in their online store.
Affiliate
The affiliate program that they offer is free for everyone who gets accepted. You get a commission for every sale that comes through your link. They provide you with links and banners for promotion and a detailed catalog that is frequently updated.  
16. NVIDIA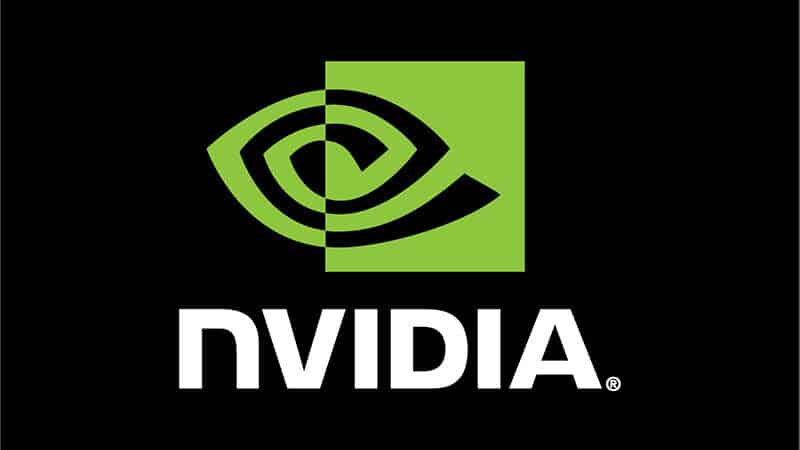 NVIDIA makes GPUs (graphic processing units). One of their target areas is gaming computers. In 1993, three men found that the graphics for video games are not as good as they should be, and the company was started. Nowadays it is a multinational company with much to offer. They also produce handheld consoles such as Shield Portable and Shield Tablet.
Affiliate
Their affiliate program is designed so that the visitors to your site can click the NVIDIA banners and logos that lead to their page. You will earn a commission for every sale. To increase the likelihood of sales, placing the banners at the right places on your pages is essential.
17. NZXT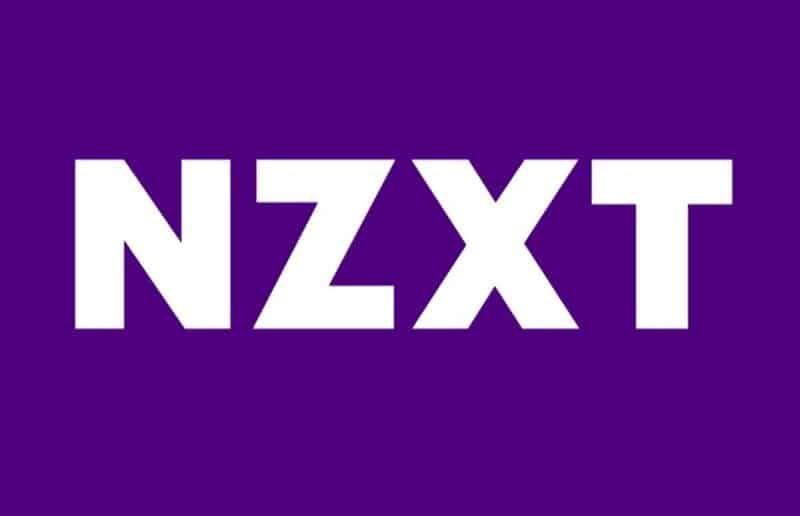 NZXT is a company that produces PCs and components such as coolers, power supplies, motherboards, cases, etc. Their target buyers are PC gamers. Most of their employees are gamers, which makes it easy for them to understand and fulfill the needs of gamers.
Affiliate
Becoming an NZXT affiliate is not difficult – you only need to fill in one form. They accept bloggers, gamers, website owners, anyone who is interested in promoting their products. The minimum commission is 3%, while the average order value is $150.
18. OnFire Gaming
This is a small company, a start-up, that was founded by a group of gamers who wanted to give something to the gaming world. They do this by sponsoring streamers. Their offer consists mainly of computer mice and mouse pads.
Affiliate
What they expect of their affiliates:
What they give:
19. ROCCAT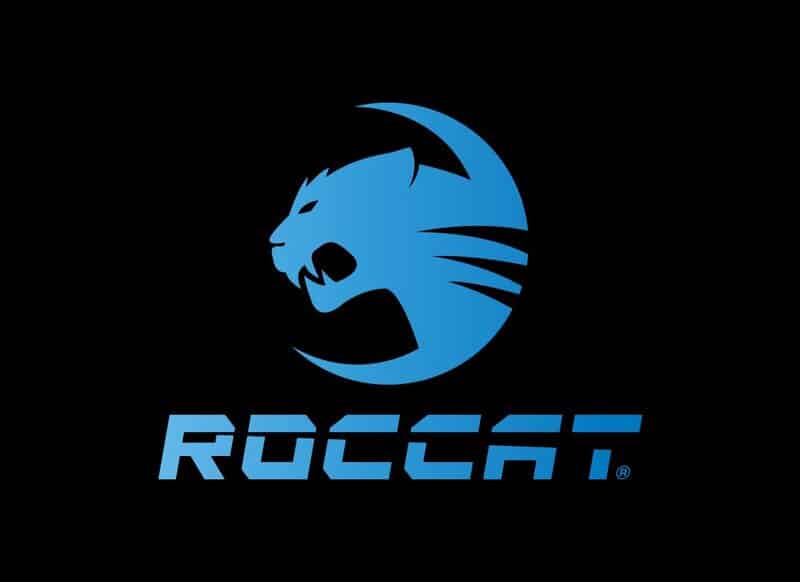 ROCCAT is most famous for being the first to introduce optical keyboards with the mechanical keystroke feel. They have other accessories in their offer as well, such as mice and headsets.
Affiliate
The US ROCCAT Affiliate Program cannot be joined by a website outside the country. For the International Roccat Affiliate Program, you can use the same sign-up link, but they will transfer you to this program once you choose your country.
They give you commissions to the sales referred by you. You will promote their gaming headsets. There are over 150 items for selling on their website, which means that there is much chance that you will earn a good commission.
20. Razer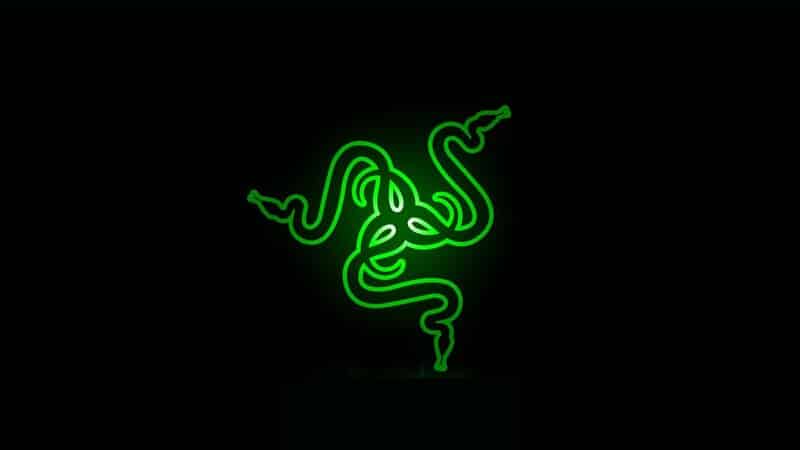 Razer is one of the world leaders in producing everything a gamer needs – software, hardware, and services. It was founded in 2005 and has headquarters in the US and Singapore, with offices in 17 countries. They are dedicated to giving to the gaming world in as many ways as possible.
Affiliate
For those interested in becoming a Razor affiliate, there is a program with the following benefits:
Razer Streamer
The #RazerStreamer program is a support for both small and big streamers. There are special discounts and more benefits here. Every month, there is a #RazerQuest – a list of tasks for streamers to complete and earn rewards. Also, every month, a group of selected streamers are invited to be hosts and present themselves on the official Razer Twitch channel.
#RazerStreamer tiers:
21. ServerBlend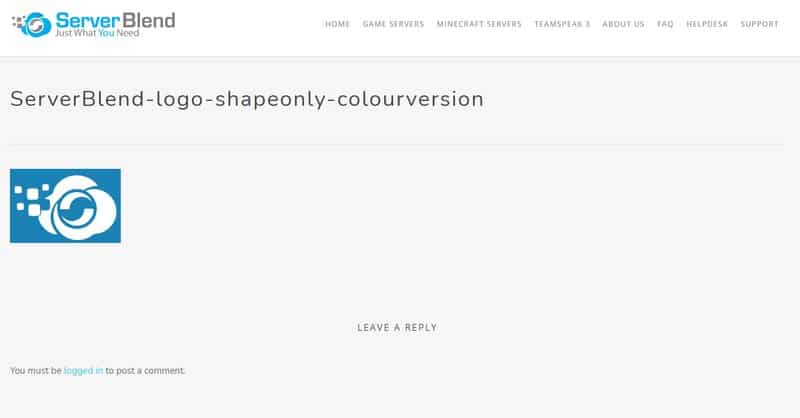 ServerBlend started as HostASpace in 2014 as a provider of game servers. In 2016, they rebranded and started offering a wide range of services. They have many plans for the future – new servers, web hosting, and VPS servers, to name some.
Affiliate
There is an affiliate page on their website, but no information is disclosed there.
Sponsorship
There is a sponsorship program that may bring the following benefits:
Who can apply:
You will find all the necessary information and the link to the application form on the website.
22. TESORO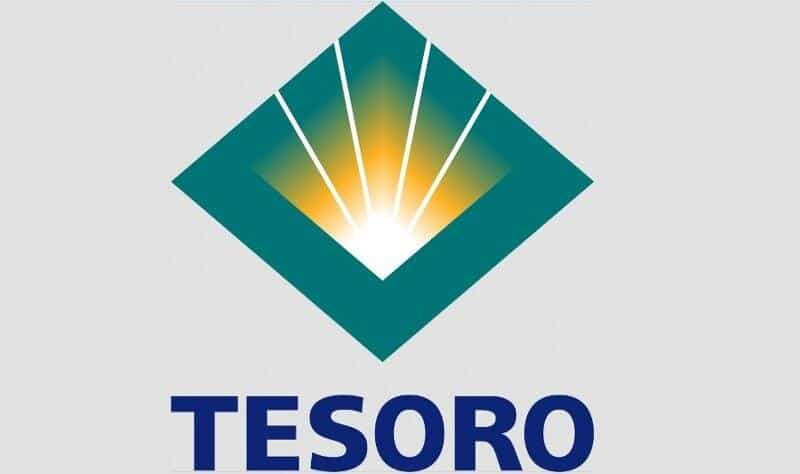 Tesoro is a Taiwanese company that produces computer peripherals. It has offices in Taiwan, the US, and China. They claim that their keyboards are the first whose every key can be programmed. They collaborate with eSport teams, both big international and small local teams.
Sponsorship
We can read that Tesoro is a sponsor for several gaming teams. They are open to collaboration with excellent teams and influencers in the world of video games. However, there is no information about the sponsorship requirements and benefits.
23. Thermaltake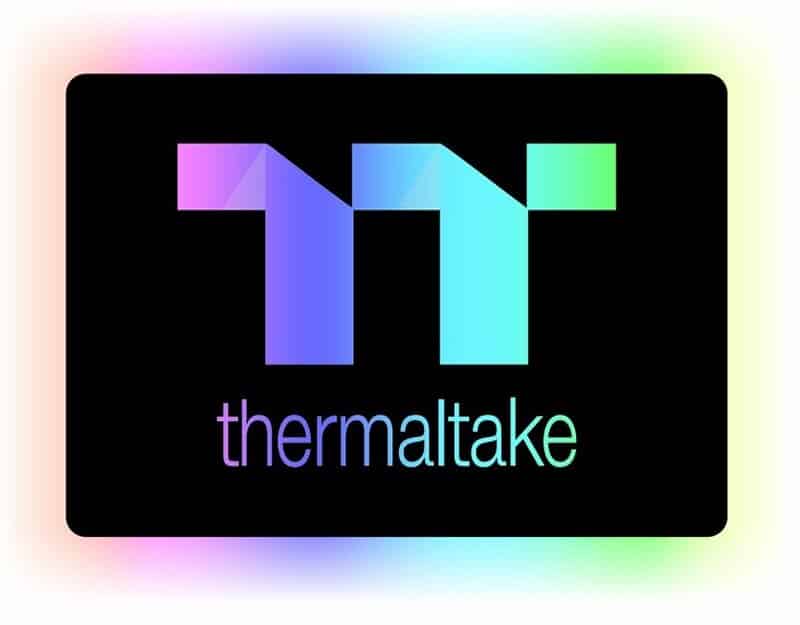 Thermaltake Technology was founded in 1999. Their brand was first used for producing coolers, that is the first turbine coolers used in computers. Later, they added cases and power supplies to their offer. Now they have a wide offer of computer parts and peripherals.
Sponsorship
Their Streamer Program has three tiers, each with one benefit more. You can move through them and reach the highest one.
24. Tt eSPORTS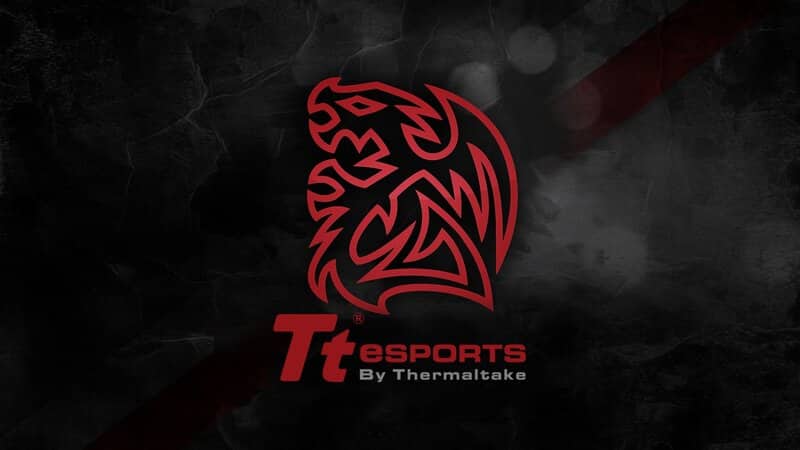 Tt eSPORTS is one of the brands of Thermaltake. Their niche within the company includes gaming gear: mice, keyboards, headsets, and other accessories. These items are used to sponsor various teams and streamers all around the world.
Sponsorship for Teams
There is a thorough guide with all the necessary information that needs to be included in the application. I will give you a short glimpse into it:
Sponsorship for Streamers
There is an affiliate program for individual streamers as well. It is a way to get experience and collaborate with one of the best companies in the gaming world, along with using excellent gear.
25. Turtle Beach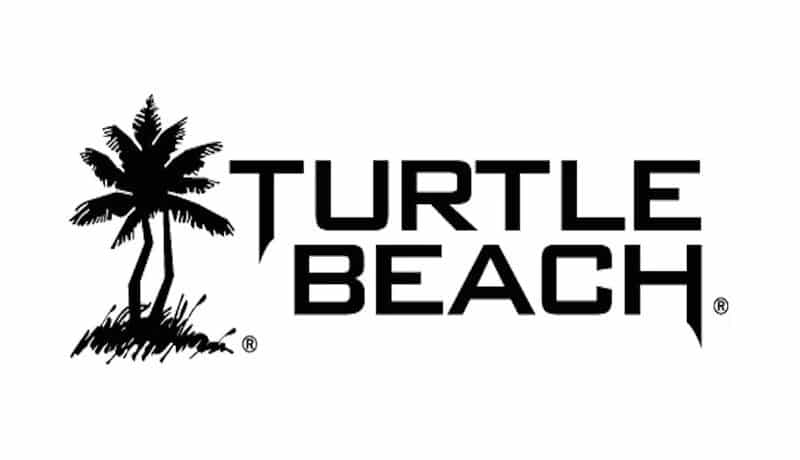 Turtle Beach Corporation was founded in 1975 to produce sound cards, MIDI synthesizers, and other audio equipment. In 2005, they started making headsets for gamers. Now, they produce headsets for mobile devices, PCs, and consoles – Nintendo Switch, PlayStation 4, and Xbox One.
Affiliate
If you are interested in promoting Turtle Beach, you may apply and wait for their response – they will respond even if you are not accepted. Every qualified sale made through your affiliate link will get you a commission.
There is also an international affiliate program for those who live outside the US.
26. Viper Gaming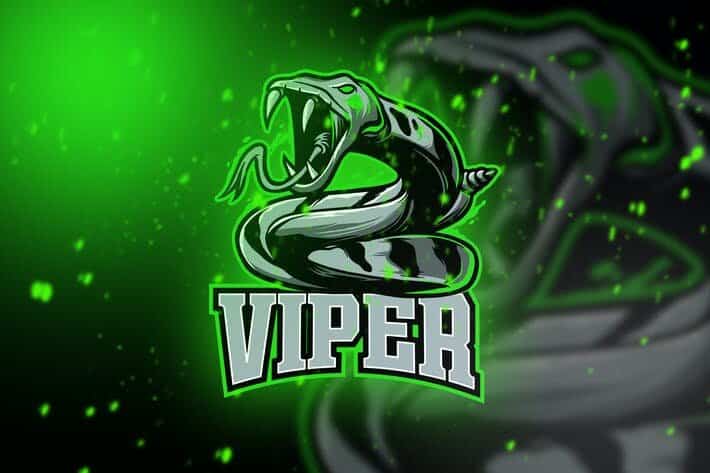 Viper Gaming is one of the brands of Patriot Memory Inc. It was founded in 2007, producing computer memory. Today, their offer is expanded to include gaming equipment: keyboards, headsets, and mice. They test their products to be able to withstand even angry outbursts of temperament gamers.
Sponsorship
Their sponsorship consists of three tiers. You can apply for the first one – novice, and work your way through the rest. For this tier, you will get:
In order to get elected, you should be as detailed when you fill in your application as possible.
Software and Games
Sponsorships
There is also a number of software companies that choose to collaborate with gaming streamers and other influencers through Twitch sponsorship and affiliate programs. In this group, you will find companies and platforms that offer services and products of very different and useful aspects – from protecting your computer, through selling games, to improving your gaming skills.
Check out the wide offer and possible affiliate and sponsorship opportunities in this section.
1. Adobe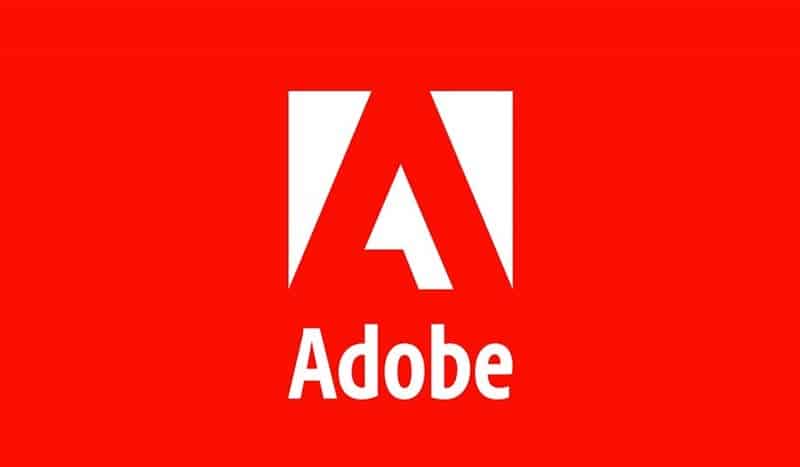 Adobe Inc. is a computer software company that makes software for creating various creative content, including photography, illustration, animation, graphics, etc. Some of their most popular programs are Adobe Photoshop and Adobe Acrobat Reader.
Affiliate
Adobe Affiliate program offers very attractive commissions to those willing to promote their products.
Commissions for Creative Cloud & Document Cloud
If your referral subscribes:
Commissions for Adobe Stock
If your referral makes:
2. Avast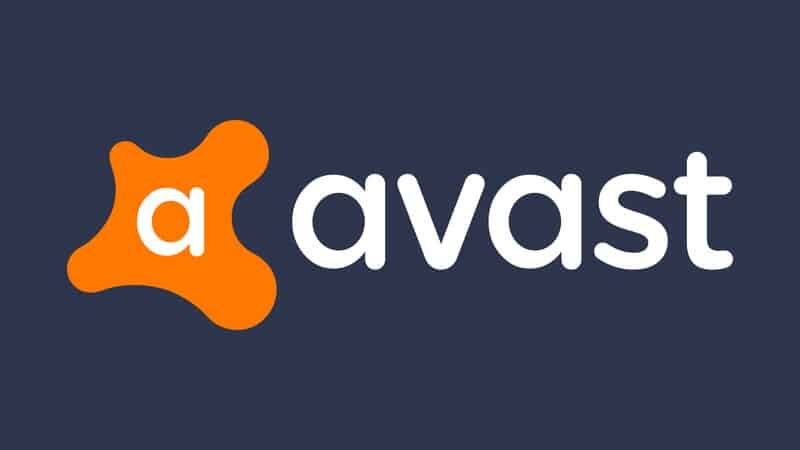 Avast is most well-known as the antivirus software, keeping computers safe from viruses, phishing, hackers, ransomware, and other threats. They also have a VPN in their offer, for having your online history completely safe.
Affiliate
Signup for their affiliate program is done through a third-party program. The first month, you get a fixed commission of 35%. For the rest of the months, the commission goes between 15% and 30%. Cookies last 60 days for every link and banner. There are special offers and promotions for affiliates and the best ones get rewards.
3. AVG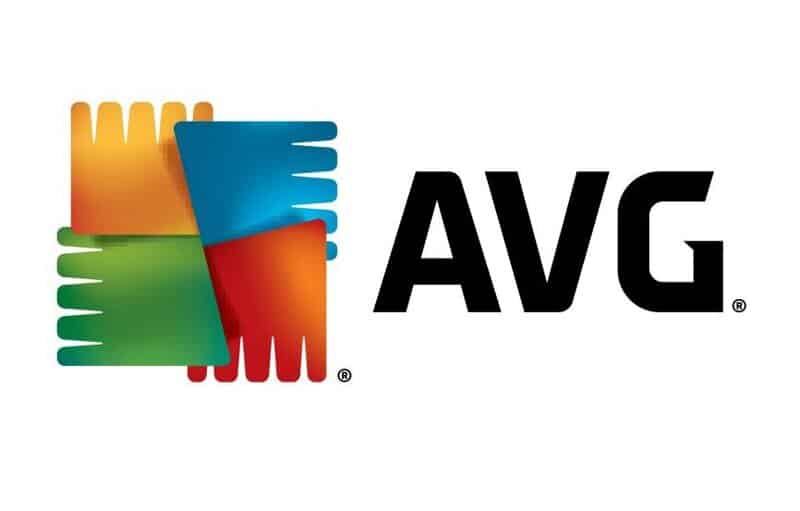 AVG Technologies is one of the largest internet security companies worldwide. They keep up with the newest developments in this field and provide excellent antivirus software to their users. They also offer VPN solutions and have over 400 million users.
Affiliate
The AVG affiliate program gives very good benefits:
They use Commission Junction as the third-party program for application.
4. Gamer Sensei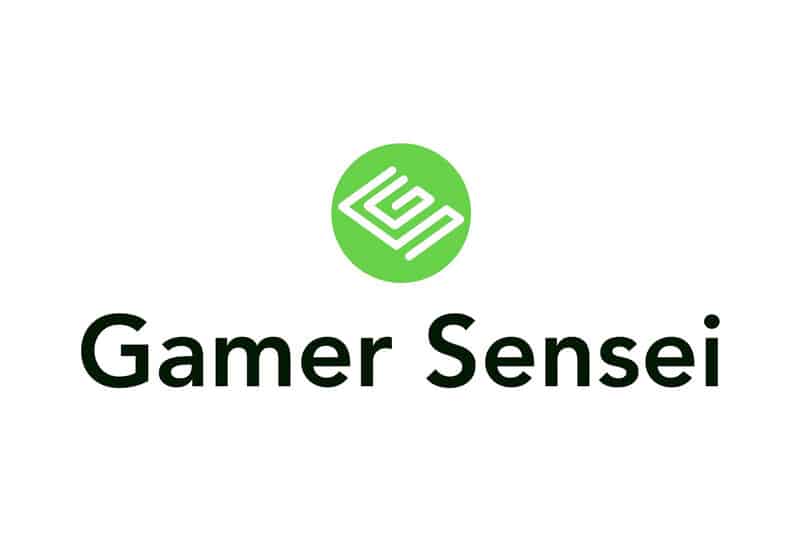 Gamer Sensei, now part of the Corsair corporation, is a place where one can learn how to play games the best way possible. There are over 20 games in-store and a whole bunch of professional gaming instructors. Whatever your skill level, you can get a personal coach to help you improve your gaming skills.
Affiliate
If you are already an excellent player or a former Gamer Sensei student, you can become their affiliate partner and promote them. You can earn up to 50% of your referred sales. The application process is simple and straightforward.
5. Console Gaming League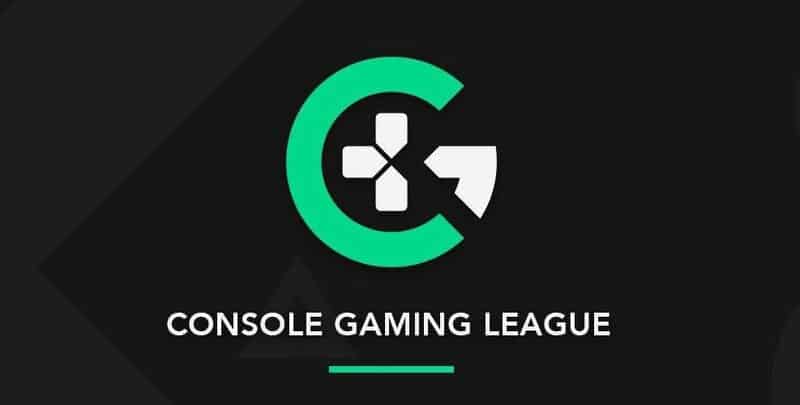 Console Gaming League is a community of gamers of various interests. This organization holds online tournaments for many different games and gamers of different skills and backgrounds. Some of the games in their repertoire are Call of Duty, Mortal Combat, Halo, and Overwatch.
Sponsorship
To become sponsored by CGL, you need to have:
Some of the benefits are:
6. GamerzClass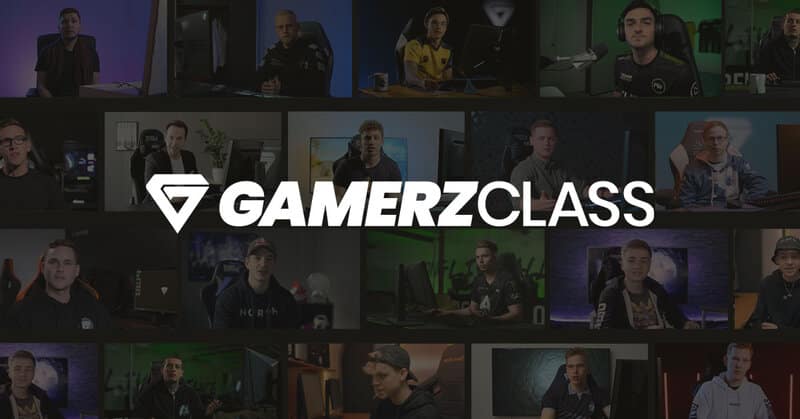 GamerzClass is an online platform for practicing aimed at beginner and advanced players of four games: League of Legends, Dota 2, FIFA, and Counter-Strike. They provide instructional videos for their users, followed by interactive tasks and social interaction in their community. For now, they don't offer personalized coaching.
Affiliate
By becoming an affiliate partner to GamerzClass, you can get as much as 100% of the user subscription for the first month. The average earning is $10, though it can go up to $50.
7. GameStop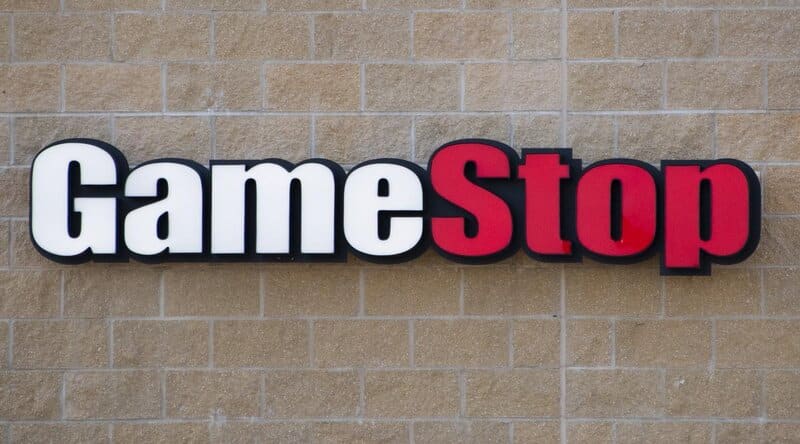 GameStop is a retailer selling video games, consoles, and other gaming merchandise. They are probably the world's biggest retailer, with over 4,800 stores worldwide. There are also gaming toys, collectibles, and even clothes with gaming motifs in their offer.
Affiliate
Becoming their affiliate gets you benefits:
8. Green Man Gaming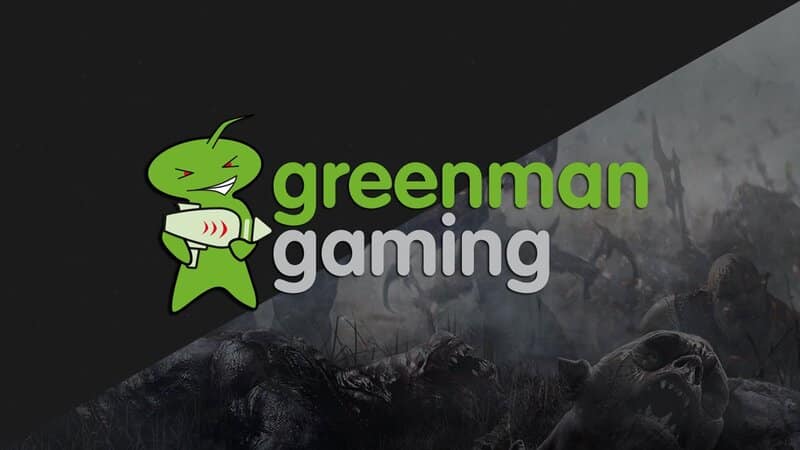 Green Man Gaming is a multitalented company that deals with game distribution. They are a store selling games. They are digital partners, helping game developers with marketing, campaigns, and digital distribution. They are a game publisher as well.
Affiliate
There are two programs to choose from, based on who you are. If you are a website owner, there is the Business Affiliate Program. If you are a social media influencer, then the Influencer Ambassador Program is the right pick for you. You can find the programs here and apply for the one that fits you.
The commission starts at 5% and may go up in relation to your performance.
9. Nexus.gg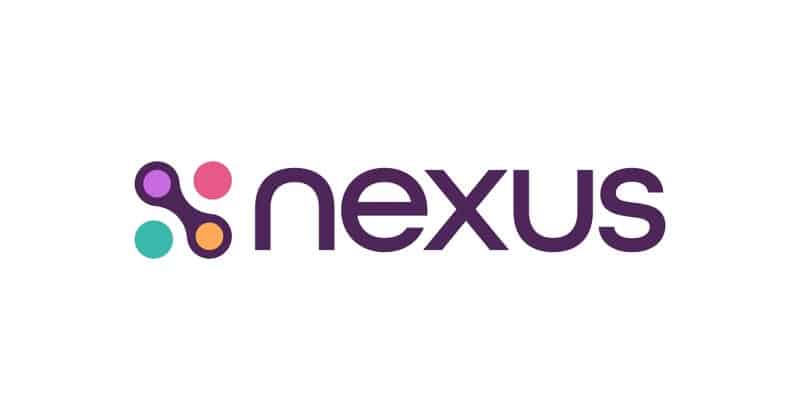 Nexus is a place where you can open your own online store and sell your favorite games there. They offer tools and strategies for you to start making money with your online influence. You can design the look of your store and make it comply with your brand and preferences.
Nexus
Your own store, or Nexus, is where you can sell all your content. You will get a good 50% for sales made in your hub. They don't have special conditions or restrictions. It is up to you to design your Nexus and start earning.
10. Norton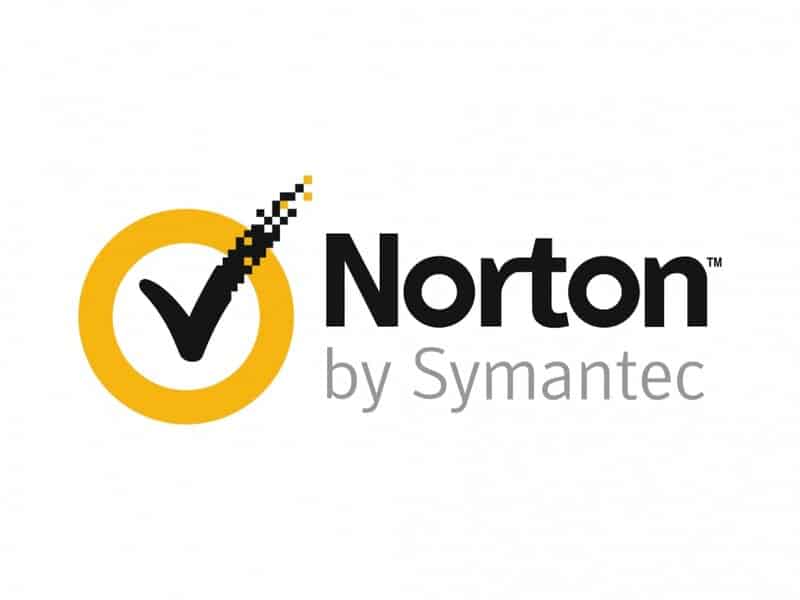 Norton has been offering products and services related to cybersecurity for more than 30 years so far. It is one of the leaders in this field. They offer antivirus programs and VPN. Norton 360 for Gamers is a powerful software designed to keep gamers safe by blocking threats and protecting sensitive information from exposure.
Affiliate
Norton uses CJ Affiliate for receiving applications for their affiliate program. You should fill in the form, submit it, and wait for their response.
If you are accepted, they will give you an affiliate link to share with your followers. Cookies stay for 60 days and if a sale is made, you would get a 20% commission.
11. Kinguin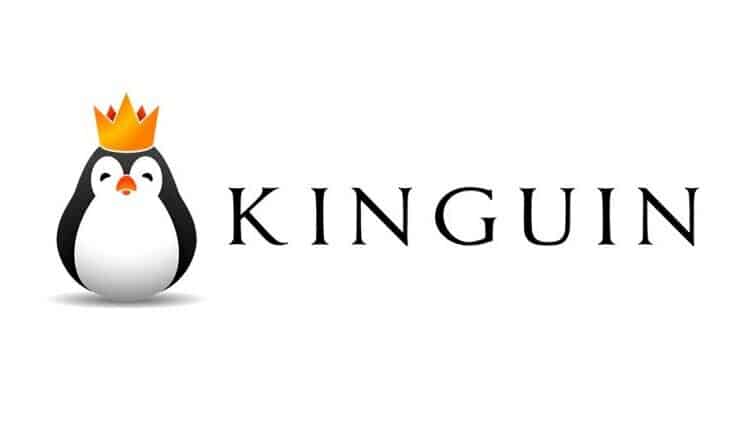 Kinguin is an online marketplace for anyone buying or selling video games. It has been in business since 2013 and it has now established itself as one of the best in the world, next to Origin, Battle.net, and Steam.
Affiliate
Its affiliate program is called Kinguin Mafia. This program can be used by literally anyone who uses social media, even if only for private purposes. When you join, you will get a unique link that you can post anywhere you want – in a chat with a friend, on a forum, in a game chat. Tracking doesn't have a due date, so whenever a user who clicked your link makes a purchase, you will get a commission for that.
Also, when someone joins the affiliate program through your affiliate link, you will get a part of every transaction made from all of their affiliate links.
12. StreamElements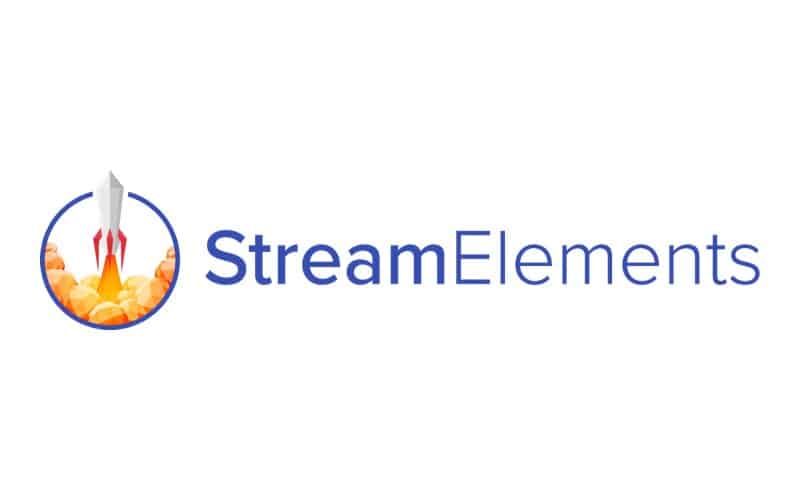 StreamElements provides services and tools for game streamers to be successful at what they do. They started their path by offering free tools for live streamers. Their business expanded and now they offer much more: for example, overlays, alerts, OBS.Live, etc.
Sponsorship
The StreamElements DreamTeam gives to their members:
Requirements:
13. Streamlabs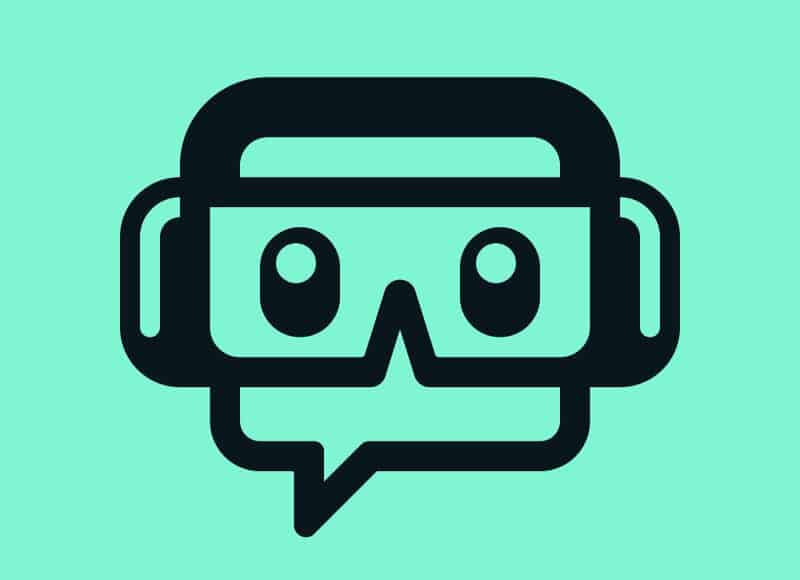 Streamlabs is a streaming software that uses OBS for streaming. It was founded in 2014 and is now owned by Logitech. This is one of the programs most widely used by gamers all over the world. It can be used for platforms like Twitch, Facebook Live, or YouTube.
Affiliate
If you choose to collaborate with Streamlabs as an affiliate, you can get:
Streamlab All-Stars
This is a loyalty rewards program that is free to join. Within it, rewards are given each month and anyone who joins has the chance to win them. They include event tickets, gaming codes, and even PCs for streaming.
Go there and log in.
A good chair is a very important part of gaming equipment. As gamers spend a lot of time sitting and using an uncomfortable chair can be detrimental to their health. So, nowadays there are many producers of excellent gaming chairs.
They usually resemble the seats of a sports car. And that is intentional, as these seats are the most comfortable ones and the best choice for long gaming sessions spent sitting down. These chairs are tall so that your whole back and head can lean on them. Their sides are also padded additionally for more comfort.
If you play your cards right, you may get sponsored by one of the following companies and land yourself a great new chair.
1. AKRacing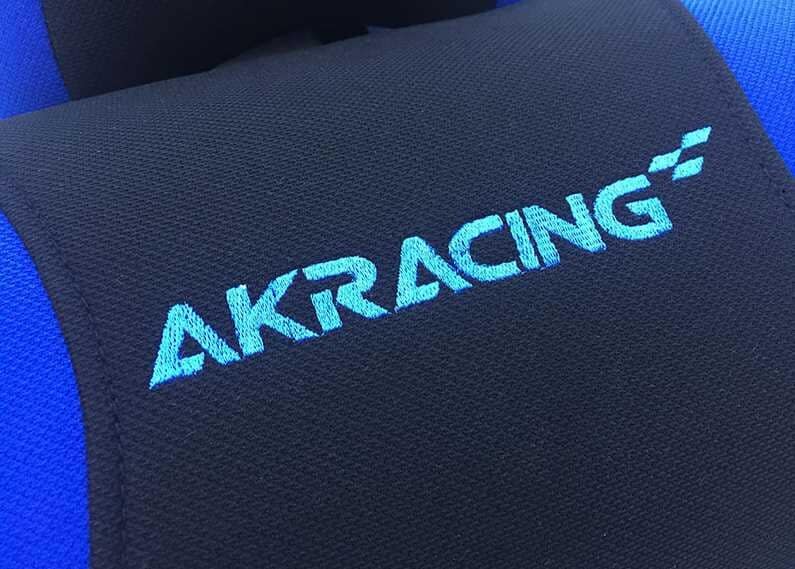 AKRacing is an international company that first started to make seats for automotive sports in 2001. They diversified their business to the production of office and gaming furniture as well. Now they collaborate with some of the best eSports teams all around the world.
Affiliate
This company offers an affiliate program and any gamers can join them. The commissions are 5% from every sale referred by you and the payments are issued monthly.
Sponsorship
Though the international website doesn't offer sponsorship, the European one does. They collaborate with APH Gaming and support dedicated streamers.
2. Arozzi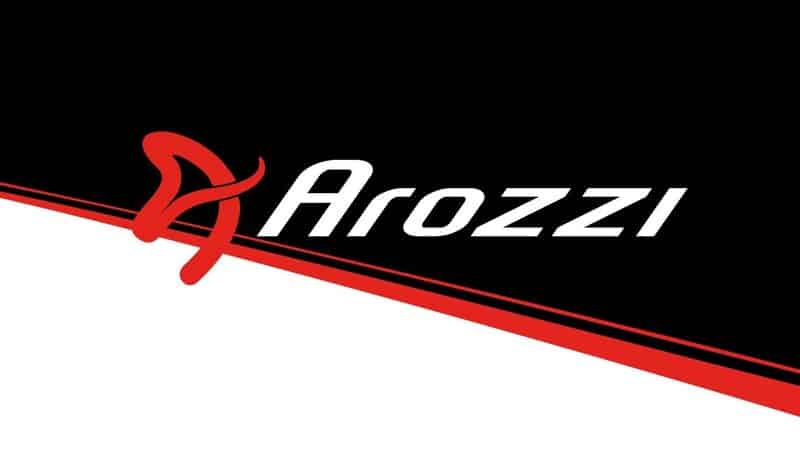 Arozzi is an American company that offers an assortment of gaming equipment – chairs, gaming desks, microphones, headsets, mice, eyewear, racing simulator stands, and various other accessories. Their website can be viewed in other languages: French, German, Italian, Portuguese, Spanish, and Chinese.
Sponsorship
They offer sponsorships to games. The form that needs to be filled is similar to any other. You need to enter the following information:
3. Chairs4Gaming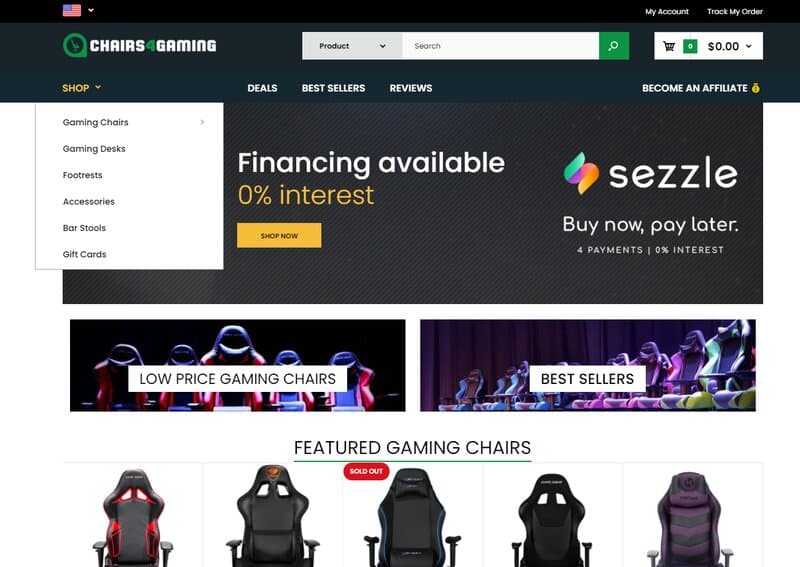 Chairs4Gaming is a company, born in 2014, that resells products for some of the best brands of gaming furniture, for example, AKRacing and DXRacer. They are based in Canada and later in 2014 expanded to the United States.
Affiliate
The affiliate program that ChairsGaming offers can be used by anyone, though they ship only in the US and Canada. Your customers get a 10% discount if they use your code. You get 15% of the commission from every sale. They brag about the approval rate of 99%, meaning that they accept almost everyone to be their affiliate.
4. DXRacer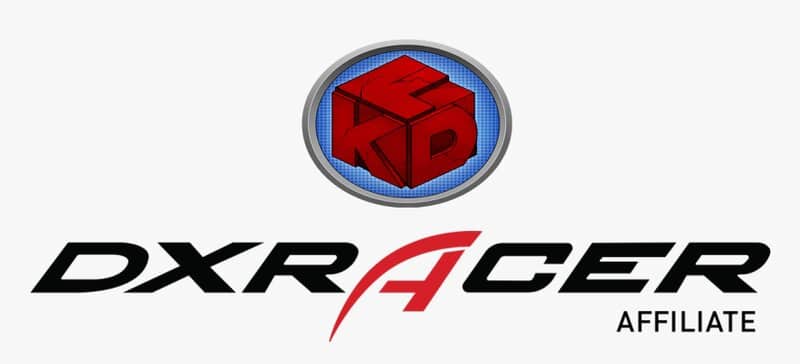 DXRacer was founded in 2001 to manufacture seats for luxury sports cars. They used their experience and extensive knowledge to start producing high-quality chairs for games. They have factories around the world to supply anyone anywhere with excellent chairs.
They sponsor worldwide events such as the World Cyber Games competition and organizations such as the Swedish Ninjas In Pyjamas. They sponsored the 2014 Major League Gaming season, the 2015 Champions Korea LoL, and many more.
Affiliate
The affiliate program offers many perks. You get a 10% commission from every sale and the payout is done on a monthly basis. There are other benefits – gifts, even a free chair after certain milestones are reached.
5. EwinRacing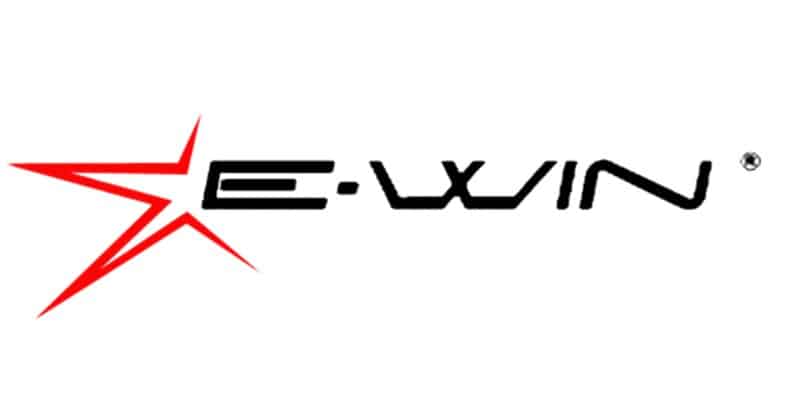 EwinRacing was originally a manufacturer of office chairs. In 2016, they founded a new company and started producing gaming chairs. Their chairs come in different sizes in order to fit the body type and weight of the main user.
Sponsorship
As there are many requests for sponsorship, they cannot offer it to every interested individual. However, everyone will receive a response. You need to have at least 20k followers in one of your social media accounts.
Affiliate
If you cannot get the sponsorship, you can apply for the affiliate program. You can get a 10% commission for every sale and great bonuses, among other things.
The application is done through their partner site. You can start by reading about the program and at the bottom, you will find the link to the registration form.
6. GT Omega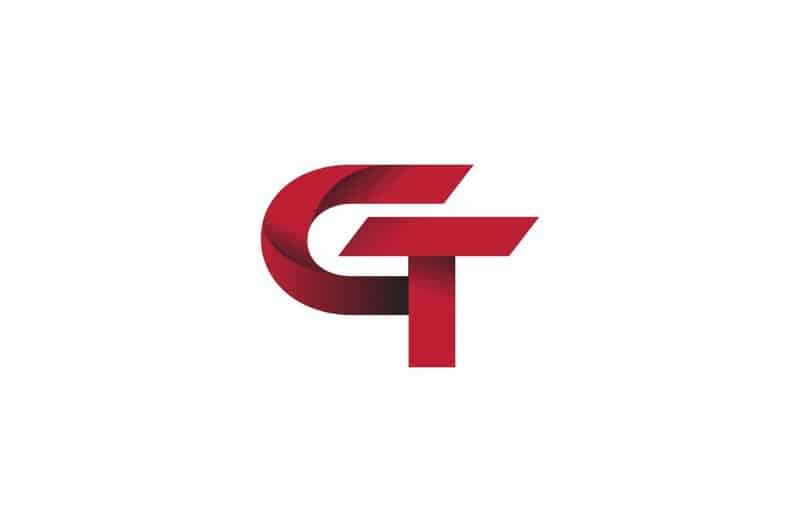 GT Omega is a UK company, founded in 2009. They create many gaming-related products – chairs, stimulation racing gear, accessories for eSports. They take pride in having an outstanding support team for aftercare support.
Affiliate
They offer an affiliate program that works in the following way:
You need to have about 2k followers and 100-150 viewers to qualify. There are 4 tiers with various perks and commission rates.
7. Herman Miller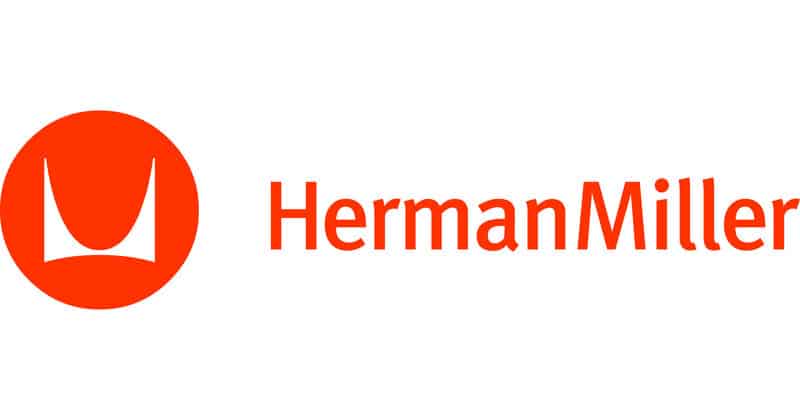 Herman Miller is a company that has been producing furniture for over 100 years. They are known for their modern look and constant innovations in furniture design. Though they don't see themselves as producing chairs for gamers, many of them use Herman Miller chairs and that is why this company has a place on this list.
Affiliate
The affiliate program is open for influencers of any type and size – they will decide whom they will keep. Aside from the referral commission, as a Herman Miller affiliate, you will have an access to their unique offers and promotions. Right now, they aren't accepting affiliates who live outside the US, but there are clues that this will change in the future.
8. Maxnomic
NEEDforSEAT is the distributor of the Maxnomic gaming chairs. They are partnered with several big eSports and gaming organizations – ELEAGUE, XBOX, The International, World of Tanks, ESL Gaming Network, and many others.
They also sponsor some high-profile gaming streamers, such as TFUE, KayPea, MoonLiteWolf, and Hiko. It is not easy to get sponsored by this company as you need to be at the top to get among this bunch.
9. Mavix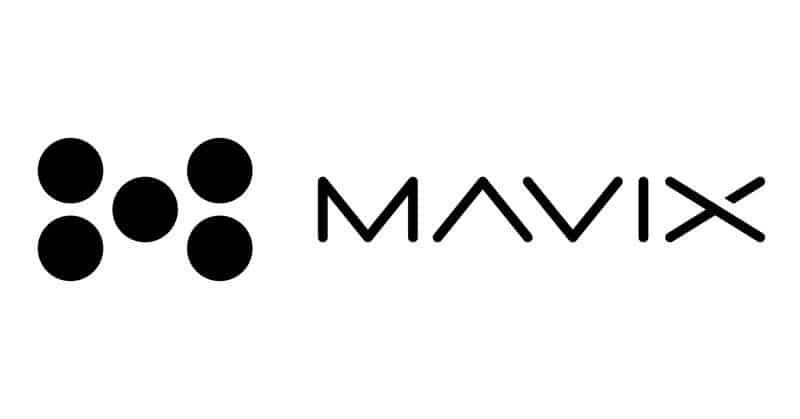 Mavix is a company that steps away from the traditional gaming chair that resembles car seats. With the collaboration between people with a two-decade experience of designing office chairs and a group of gamers, new features were added: deep recline, cooling technology, and locking wheels.
Sponsorship
Mavix sponsors some of the most influential gamers in the eSport world. Some of them are:
Affiliate
If you are not an influencer that is able to join the abovementioned sponsored group, you can apply to become an affiliate by filling in a short form that is on the same webpage as the sponsored 'mob'.
10. Respawn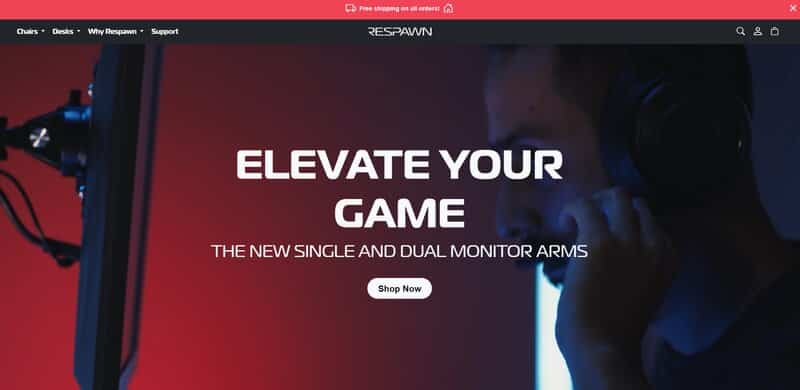 Respawn is a company that makes ergonomic chairs that are durable and affordable, for both professional and amateur gamers. They pride themselves on being gamers first and thus knowing what kind of chair a gamer needs.
Sponsorship and Affiliate
They are sponsors for eSports organizations, teams, and individual players. If you belong to one and want to have Respawn as a sponsor, you can contact them and make an inquiry.
Similarly, if you want to become an affiliate, you should send them an email with your offer.
11. Secretlab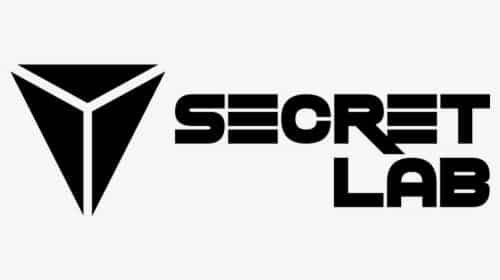 The founders of Secretlab are former professional StarCraft II players. As they couldn't find the right chair for their needs, in 2014, they decided to found a company for manufacturing a chair they believe would be the best for gamers.
Sponsorship
Secretlab is partnered with some of the greatest names in the eSport industry. The application process is quite simple, only a short form needs to be filled. It should be pointed out that only the shortlisted candidates are contacted.
Affiliate
There is an affiliate program as well. You can enter it by filling in a short form.
Affiliates get a 12% commission from each purchase, which is higher than most similar programs. No discounts are given when someone makes a purchase through an affiliate's link. There is a 7-day tracking by using cookies. This is an important thing to consider – Secretlab's affiliate program follows purchases through cookies, so if a buyer has cookie blockers, uses the incognito mode or a VPN, to name some ways, the purchase cannot be linked with an affiliate partner.
12. TechniSport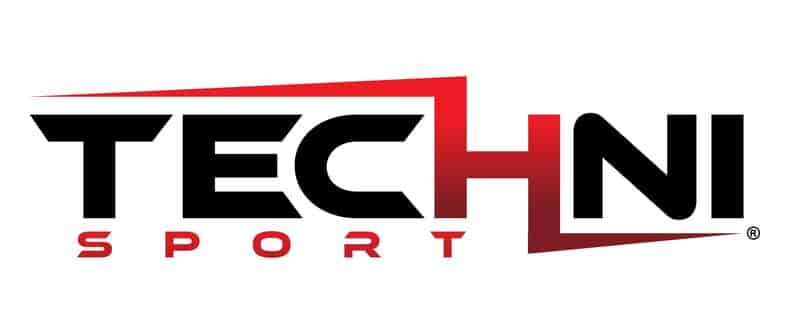 TechniSport offers products of multiple types: gaming chairs, desks, pads, and various additional accessories. As for their chairs, they pride themselves in adding soft molded foam and adjustable pillows for neck and lumbar support.
Influencer Program
A requirement for the Influencer Program is about 5k followers on social media accounts or a minimum of 1k followers on a platform for streaming. What you get as a TechniSport influencer:
Those who reach a required milestone (6k in sales over the first 6 months) can become an Influencer Partner, which brings even more benefits.
13. Vertagear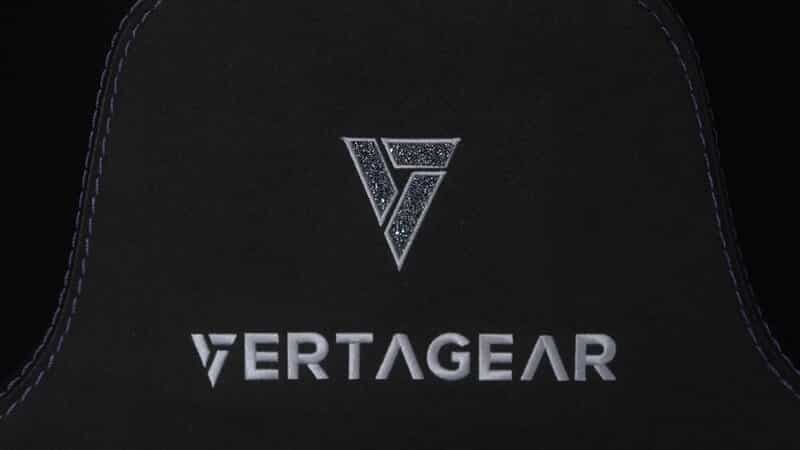 In 2015, a bunch of people of different backgrounds came together – furniture specialists, gamers, hardware experts, designers – and founded Vertagear. "Ingenuity never ceases, and neither do we" is the motto of this company.
Affiliate
They offer an Affiliate Program with perks such as a commission for purchases, bonuses, and free products (chairs and games, for instance), and attending international events as a Vertegear Brand Ambassador.
If you are new to advertising a brand, they will provide a free tutorial for you.
Energy Drinks, Supplements, and Water
Sponsorships
A quick way to boost your energy is by taking one of the many energy drinks and supplements there are on the market. They contain sugar and caffeine, which recharge your physical and mental energy. In a short time, you can get your attention span and reaction speed back. This effect of energy drinks is useful for gamers who spend much time playing.
Also, keeping hydrated is a must and nothing is better than clear water for this purpose. In this section, you will also see some water producers who collaborate with streamers on an affiliate or sponsorship level.
1. Epic Water Filters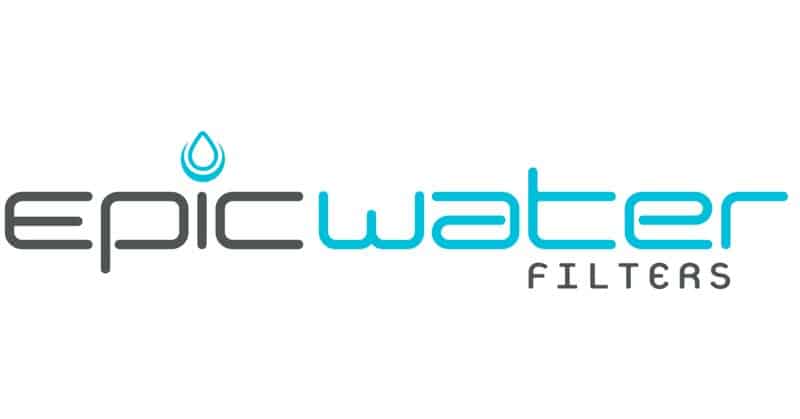 Epic Water Filters came to be in 2015 when its founder moved from Asia to the US and realized the number of plastic bottles that are used daily. He decided to start a company that will fight this problem – and his solution was filtering tap water. The company now sells pitchers and bottles with filters, so that they remove all the pollutants and make water safe to drink.
Affiliate
There is an affiliate program for those willing to advocate against plastic bottles and show by their own example how filtering water is a good environmental choice.  The benefits of this program are:
2. Gamer Supps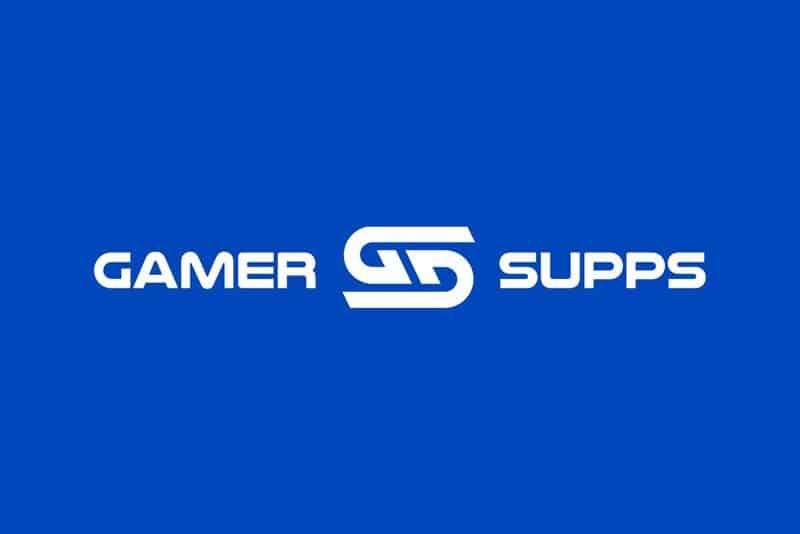 Gamer Supps is an energy drink made, as its name says, to help boost gamers' performance for a longer time. It doesn't contain sugar nor carbs. It has organic caffeine and a mix of minerals, vitamins, and electrolytes. This drink is made by mixing its powder with water without any residues left on the bottom of the glass.
Sponsorship
Their sponsorship description stresses that they won't ask their applicants to change their content in any way. They have staff who deal with maintaining good communication between the company and the sponsored influencers and who are there to solve any issue.
They accept people from any social media platforms, not only those who create live content.
3. JuJu Energy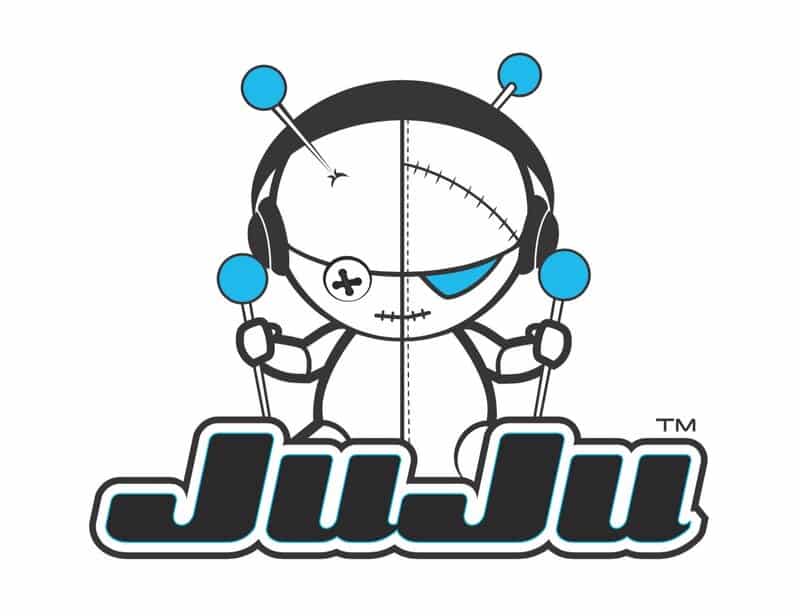 JuJu Energy is a drink made for gamers, but they claim it is also useful in other environments, such as classrooms, gyms, and even in day-to-day life when you need an energy boost. The drink has no sugar, the carb count is low, and it contains only 15 calories. It has vitamins, antioxidants, and ingredients that are good for eyesight, cognitive functions, focus retention, and Himalayan salt against dehydration.
Affiliate
Their affiliate program offers a 10% commission and a 10% discount with a coupon code.
Minimum requirements:
4. Mixt Energy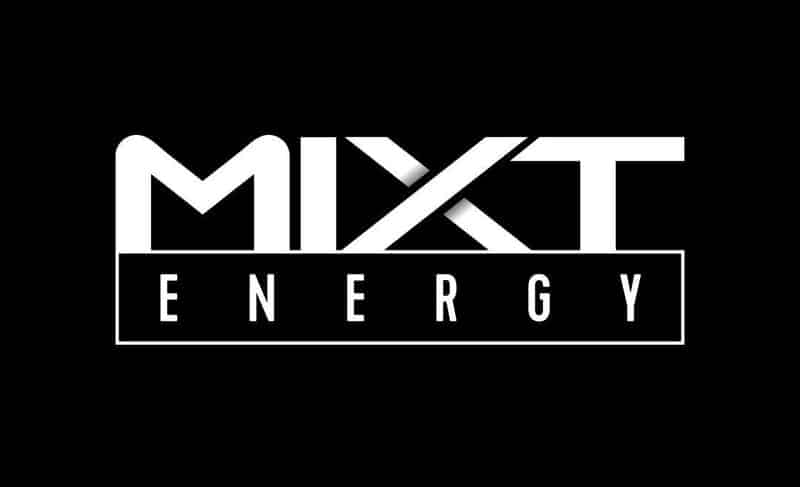 The most important thing Mixt Energy has to say about their products is that they don't put a countless number of ingredients into the mix. They just put 6-7 ingredients in doses that are big enough for the body to feel them.
Affiliate
They offer an affiliate program to anyone who is interested in promoting their brand. They don't put a limit on the number of followers, viewers, or subscribers you need to have. The process involves only filling in a form and you will enter their Mixt Energy Gaming Affiliate/Ambassador Program.
5. Player One Coffee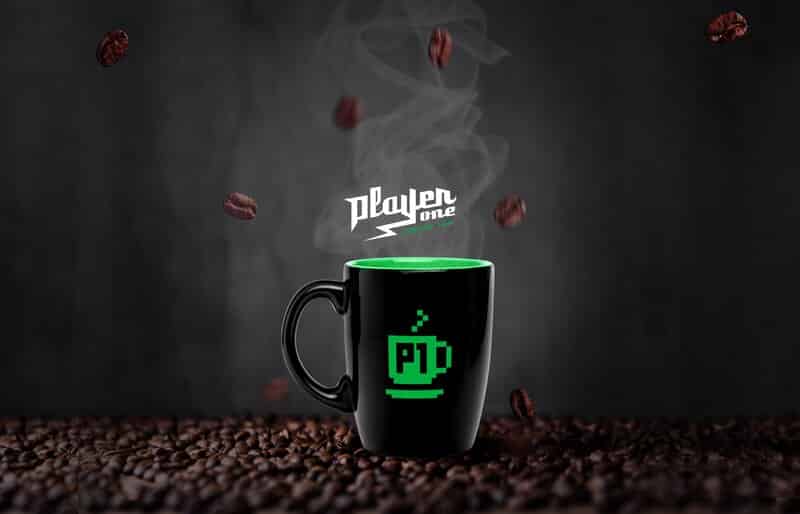 Player One Coffee was started because the founders couldn't find coffee whose taste was close to original flavors. So they started creating it. Now they have a very wide array of coffee and cocoa powders with almost any flavor you can imagine. They are perfect for coffee-loving gamers.
Affiliate
They have a unique offer for literally anyone who wants to advertise their brand. You can give a 5% discount to your followers and you will get $1 for every purchase they make every time they buy something from Player One Coffee.
To apply, you just need to enter your email and name.
6. Raze Energy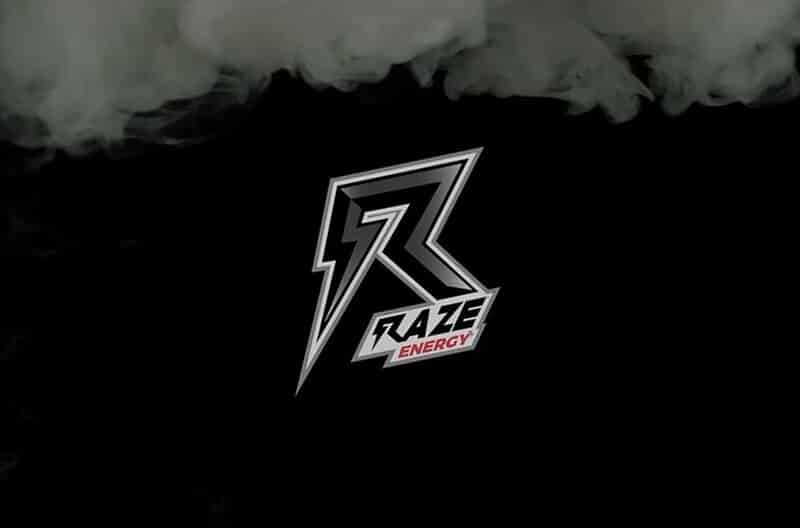 REPP sports offers supplements for nutrition and bodybuilding. They have in their offer Raze Energy drinks that are advertised as a drink that gives energy and focused mental state very quickly. It comes in many different flavors.
Affiliate
Their program is called the Raze Rebellion, and the affiliates are Raze Energy Ambassadors. They seek people of various interests: gamers, influencers, athletes, coaches, to name a few.
Applying requires you to fill in a form which, among some basic info about you, requires you to write why you want to join the ambassador program and to list any special talents you have.
7. Rogue Energy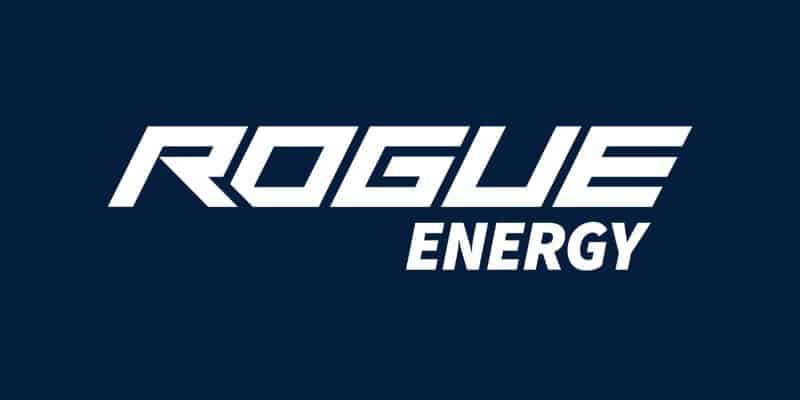 Rogue Energy drinks are aimed at gamers, sportsmen, students, and anyone else who needs to boost their energy during the day. It is sugar and gluten-free and full of vitamins, minerals, antioxidants, and amino acids. They are produced in facilities certified by the FDA, so the quality of this supplement is excellent.
Affiliate
Though they call it 'sponsorship' on the website, this is actually an affiliate program. And it is open to anyone who wishes to join. You can give a 10% discount to your followers and you will earn a commission for every sale, though it is not stated how much that is because it grows with sales. Affiliates also get free packages after some milestones are met.
8. eAthlete Labs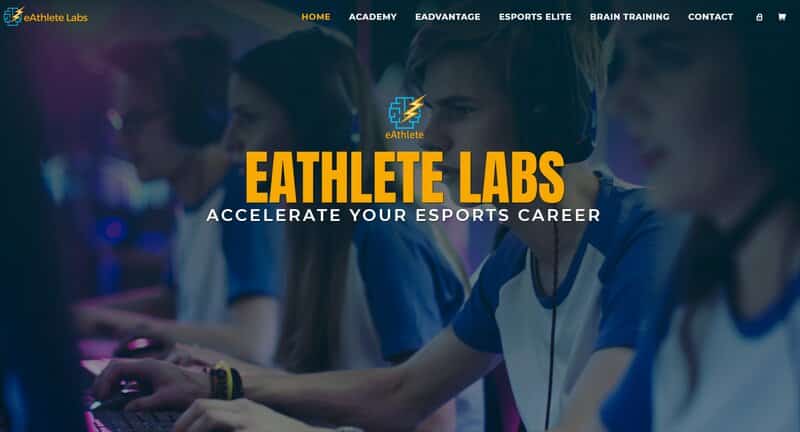 The scientists at eAthlete want to help serious gamers reach their full brain potential. They have created a capsule with everything one needs per day to make their brain function fastest and at the optimal frequency for the best possible results.
Affiliate
Their affiliate program offers:
9. eNgage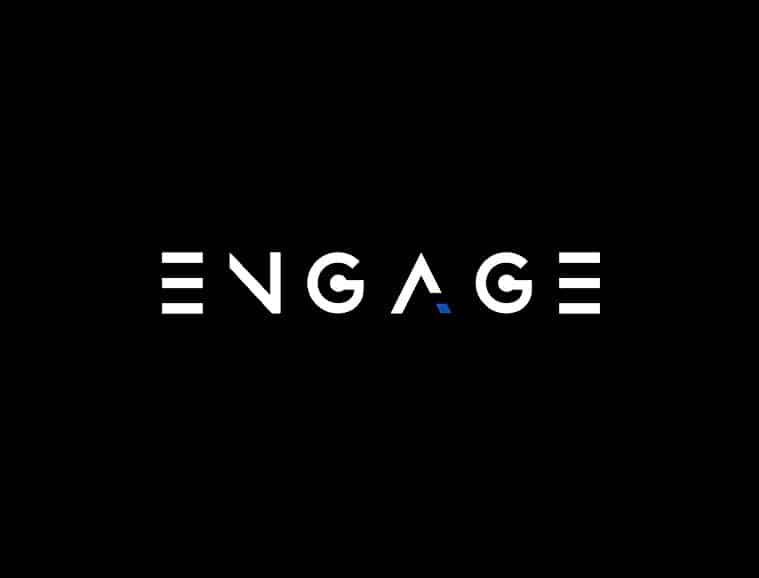 According to the website, eNgage offers three drinks:
Partner Program
They partner with eSports teams and streamers, but the number of collaborations they engage in monthly is limited.
For eSport teams, they offer:
And they require:
For streamers, there are several programs. They offer one of them after they assess the application. The minimum of what they require is:
As gaming sessions tend to last several hours each, gamers will surely get hungry and a lot of them reach out to fast food, which is not a very healthy option.
The following companies don't sell food in the sense of eating a whole lunch. Rather, all of them work towards producing healthy snacks that will give the much-needed energy to gamers. There are snacks like popcorn or jerky sticks, mints with caffeine, wellness pills for sportsmen, and others.
They are also interested in becoming sponsors for Twitch streamers. Browse through the list below and you may find your match.
1. BrickHouse Nutrition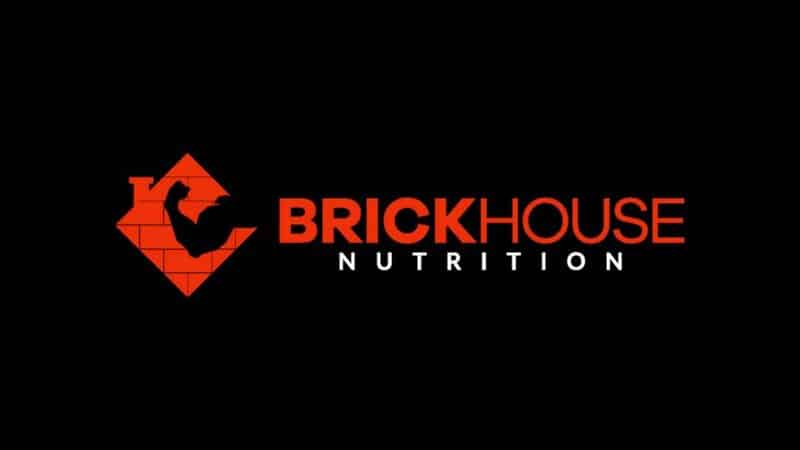 This company was founded in 2016 by two brothers who had been in the world of sports nutrition for a long time. They thought that this world lacked a good nutritional foundation for sportsmen, so they created their own supplements that quickly became very popular.
Affiliate
They are open to collaboration with people who have the same views about wellness. If you become their affiliate, you will get a custom link that will generate income for you whenever someone uses it. The percentage you get depends on the total sales within a 30-day period. If it is up to $499, you will get 10%; from $500 to $999, you will get 15%; from $1,000 to $9,999, you will get 20%; and $10,000 and more, you will get 25%.
2. JerkyPro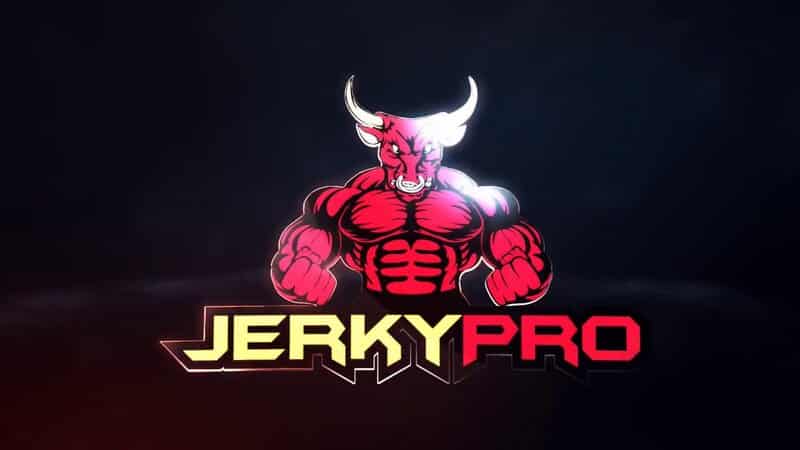 This company was originally founded in 1987 as a packing facility for jerky and has kept growing ever since. In 2015, military veterans established the company officially. They form collaborations with various organizations: eSports, MMA, xGames, even motorsports and military efforts.
Sponsorship
They offer three tiers of sponsorship, each with better benefits. You can move from one to another when you achieve the required milestones.
3. JerkyXP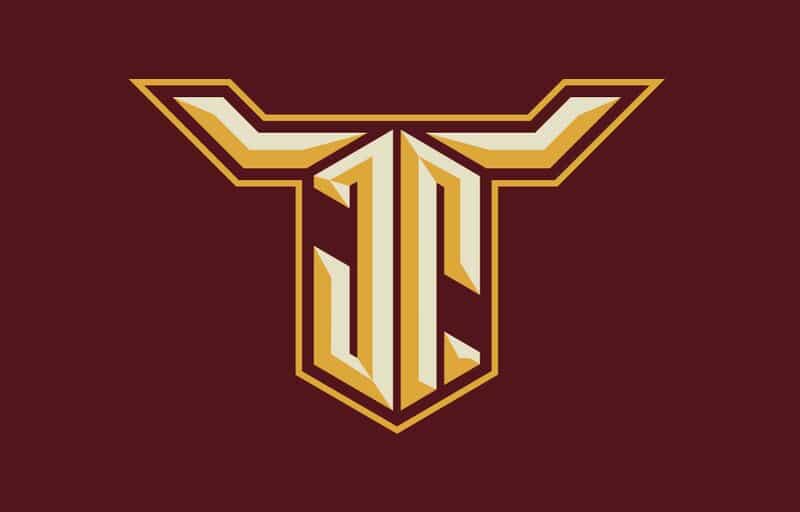 JerkyXP offers interesting snacks: beef jerky, beef sticks, steak bites, even popcorn with different flavors. Their website doesn't offer much information besides that related to its products. They collaborate with gamers.
Sponsorship
A sponsorship program is offered, but there is no information regarding any details.
Faction
They don't offer an affiliate program, but rather what they named Factions. There are three 'factions', or groups, and you choose one to join. This way, communities are formed and you can collaborate or game with other people. There are contests and even exclusive giveaways. Also, similarly to regular affiliate programs, you get a 5% commission on every sale made via your custom link.
4. Quest Nutrition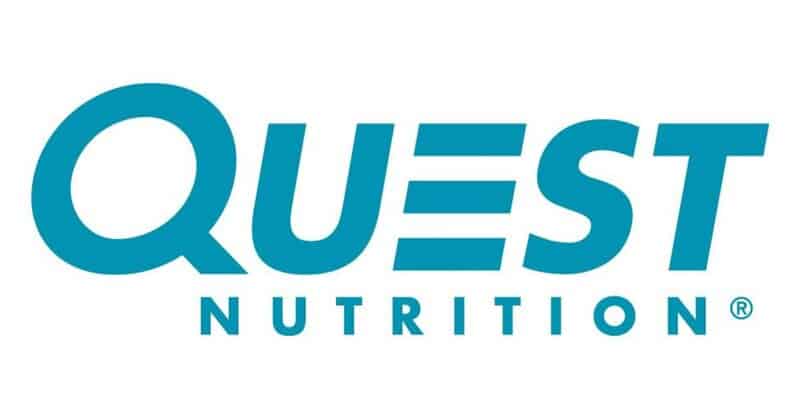 Quest Nutrition offers healthy snacks – cookies, bars, chips, and even pizzas – that they brag are healthy to eat. They use the latest technology and innovations to create food with low carb and sugar, with low-calorie sweeteners, and with protein and fiber.
Affiliate
They offer what they call the Quest Squad program, which is a series of Quest Missions where you earn points for various perks. For that, you have to be at least 18 years old and live in Canada or the US. Also, your Instagram account needs to be public. In order to apply, you have to use your Facebook account or email.
5. Sizzle Popcorn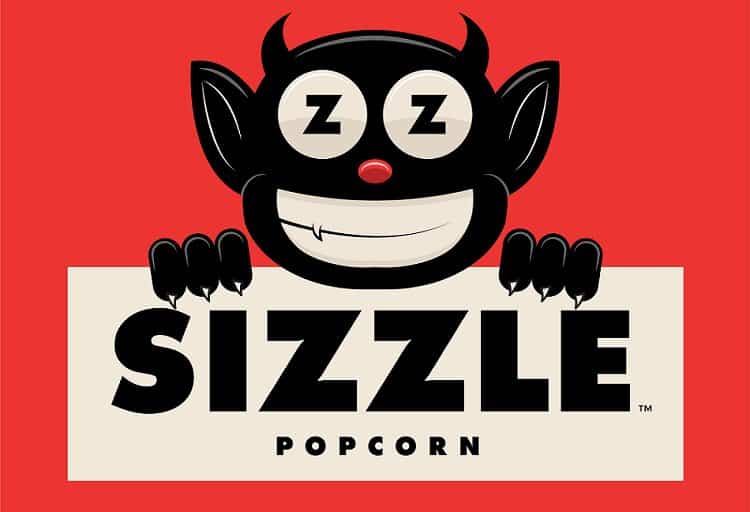 This is a great and easy opportunity for all popcorn lovers. They offer several flavors and two-, four-, or five-pack combos.
Affiliate
They offer affiliate partnerships of two tiers: kernels and poppers. Note that you don't have to be a big name in the gaming industry to start a collaboration with them.
6. Viter Energy Mints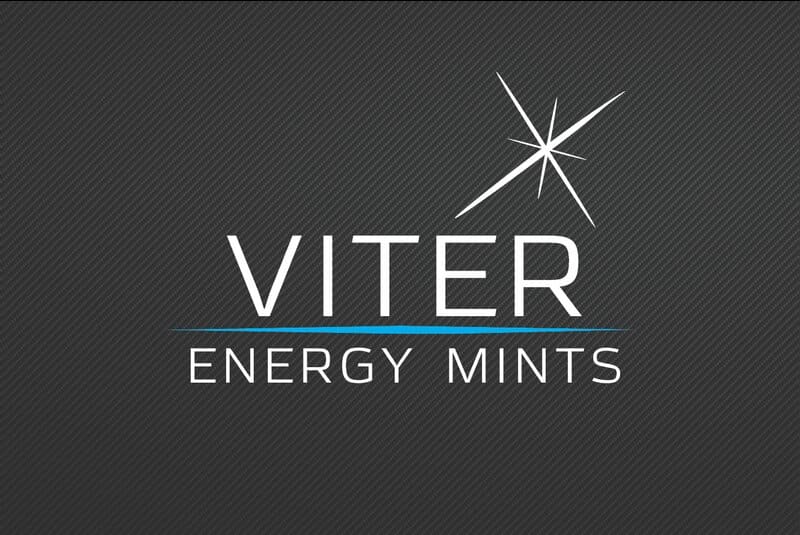 Viter Energy Mints have been produced for people who need a quick energy boost, especially if they are on the go and running to the restroom after taking in an energy drink is an inconvenience. Aside from the effect of energizing, they pride themselves in an excellent taste of their mints.
Affiliate
They are eager to partner with streamers, gamers, even eSports teams. Some of the perks are free sample mints, sales commissions, discounts on their products, products for giveaways, etc. Unfortunately for some, at the moment they connect only with people from the United States.
Though clothing companies usually sponsor teams or events, where a lot of people get together and can wear their products. Though this can be disappointing for individual streamers, the good news is that it is not impossible to land some of the following companies as your Twitch sponsors or affiliate opportunities.
1. High Score Tees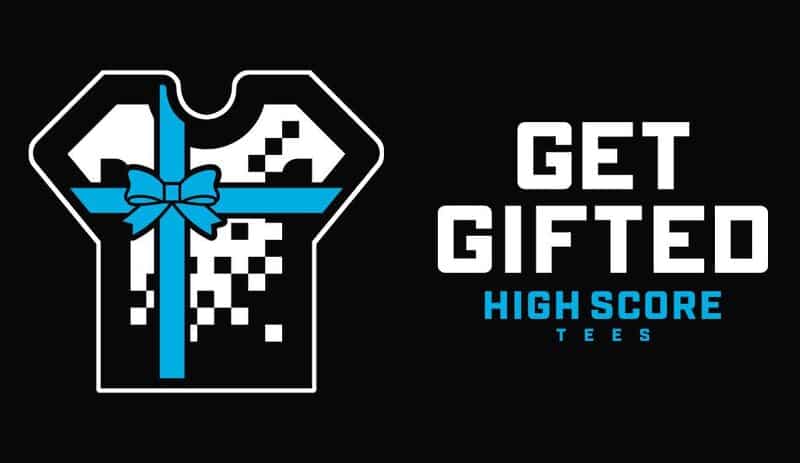 High Score Tees deals in designing clothing merchandise in a professional and creative way. They collaborated with the greatest entertainers and got much experience. They are in for going into business with organizations from the world of gaming.
Affiliate
Their affiliate program is called Beta 3.0 Program and it consists of four tiers.
Each of them has the following perks:
Some of the specific perks of each tier follow:
2. Into the AM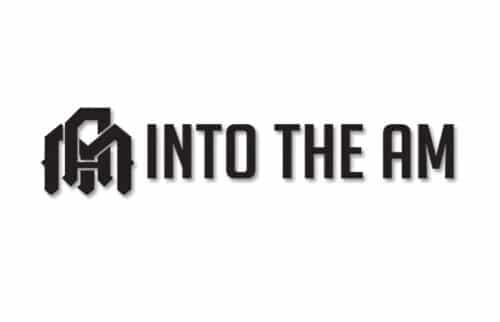 Into the AM consists of a team of creative people who create clothes with imaginative motifs that follows the trends and fits the needs of today's youth. They use fabrics of high quality and the ink for pictures is eco-friendly.
Scholarship
This company offers two scholarships a year for people who are interested in educating themselves to work in the gaming industry. The winner gets $1,000 in cash and a $200 gift card for Into the AM. To apply, you need to write an essay (500 to 1,000 words) on the topic "How has gaming impacted your life and describe why you want to pursue a career in the gaming industry."
As the details for the spring scholarship for 2021 still aren't on the website, if you are interested in this, you would be advised to contact the company first.
Affiliate
There is an affiliate program that gives you a minimum of 10% commission for all sales done through your affiliate link.
3. J!nx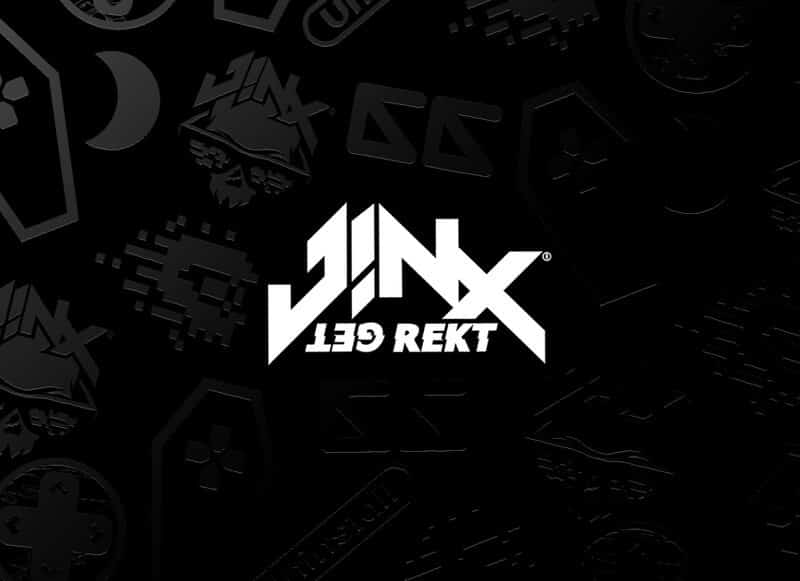 J!nx is one place where all the geeks and pop culture lovers need to go! They offer garments, toys, and plush with motives not only from video games but also from movies, music, and other corners of popular culture. They partner with World of Warcraft, PubG, Assasin's Creed, The Witcher, Star Wars, to name some of their collaborations.
Affiliate
The J!nx affiliate program keeps getting improved. They state that it is quite competitive and that they offer a good commission to their affiliate, though they don't say precisely how much. They do state some of the features they believe make them stand out:
4. Nerdvana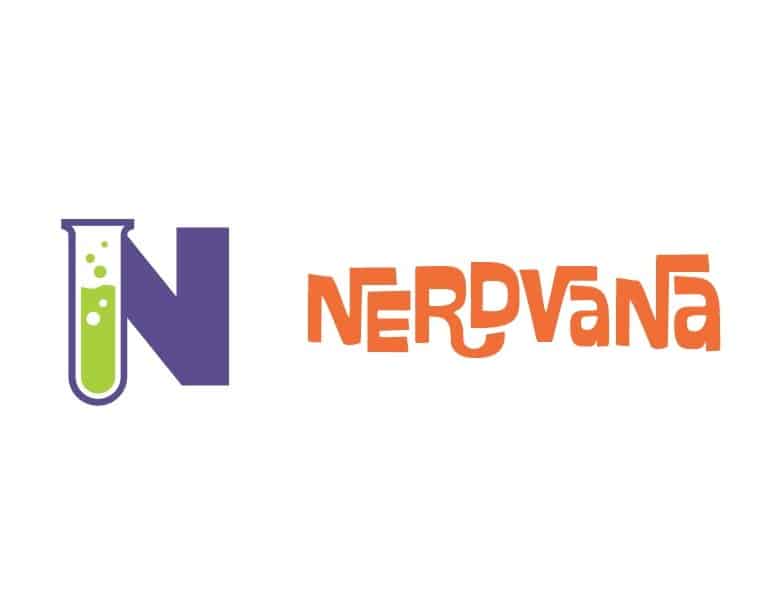 Nerdvana is a premium clothing brand for gamers. They offer tees, tanks, and hoodies for men and women. Some of the gamers who have partnered with them are Dellor, Gosu, and Tarzaned.
Sponsorship
The requirement for becoming sponsored by Nerdvana is that you are not affiliated with any other clothing brand or clothing store.
In return, they will be there to make you look your best while streaming, both for your advance in the gaming world and for their brand reaching as many people as possible. A handsome commission is given to streamers when purchases are made through their affiliate links.
Other Sponsorship Opportunities
Sponsorships
There are many other companies, offering distinct services and products, that are also seeking opportunities to get promoted by video game streamers. Some of them offer affiliate programs, others offer sponsorships, so check them out and see whether some of them are a good fit for you.
To give you a glimpse of the type of companies you can find here, I will mention some of their products and services: cryptocurrency transactions, gift boxes, beard products, graphic design products, 3D content, camera backdrops. And there is more.
1. Amazon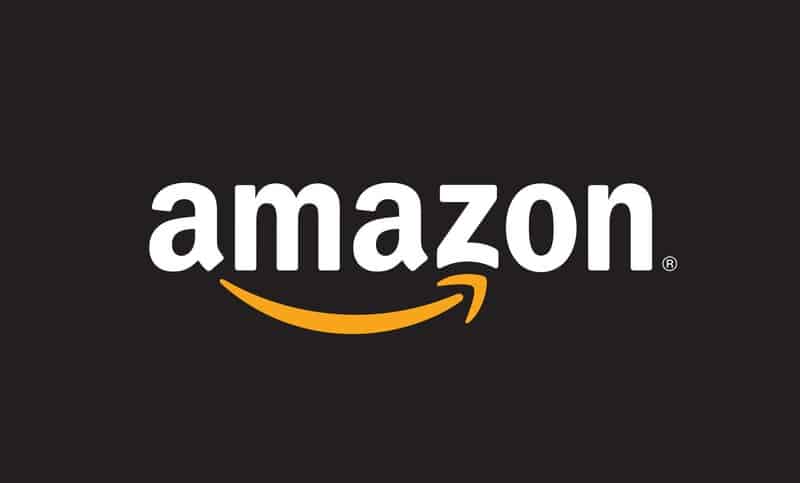 Amazon is one of the American Tech Giants (along with Microsoft, Google, Apple, and Facebook). Its main focus is e-commerce. Amazon was original, in 1994, started as a place where you can buy books online. It has expanded since, and now it offers a wide variety of products.
Affiliate
Amazon Associates is their affiliate program that may be the largest in the world, as there are millions of products that can be advertised. Content creators, publishers, bloggers are all welcome to apply. The commission can reach 10% at most for those who are the most active.
2. CoinSmart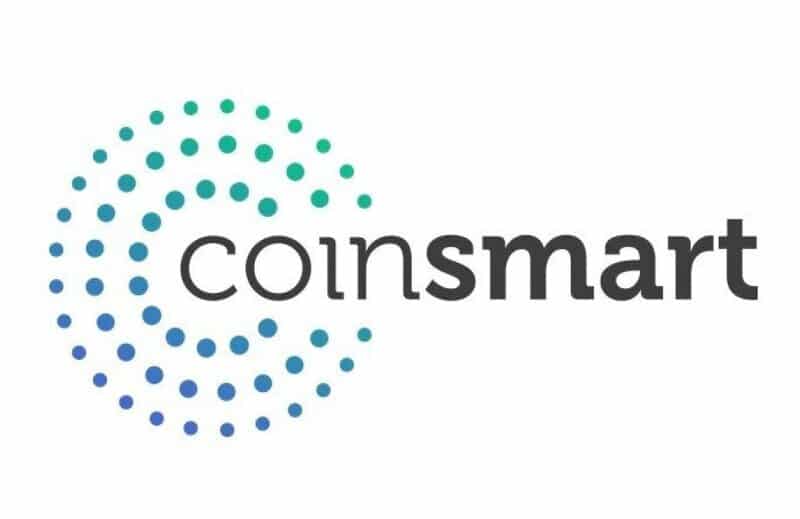 CoinSmart is there to make crypto transactions easier and more accessible to everyone. The desktop and mobile apps are there for users to sell and buy bitcoin and other cryptocurrencies. It is offered in Canada and Europe to people who are older than 18.
Affiliate
They have an affiliate program for streamers, bloggers, or influencers who are into digital currencies. Every referral will bring you $50: $20 when a user has their identity confirmed and $30 when they transfer $100 to their account.
Also, a user gets $15 after the deposit is made.
If you have an excellent referral rate or a lot of Canadian or European followers, you may contact CoinSmart, or they will contact you, for an even better collaboration opportunity.
3. Cratejoy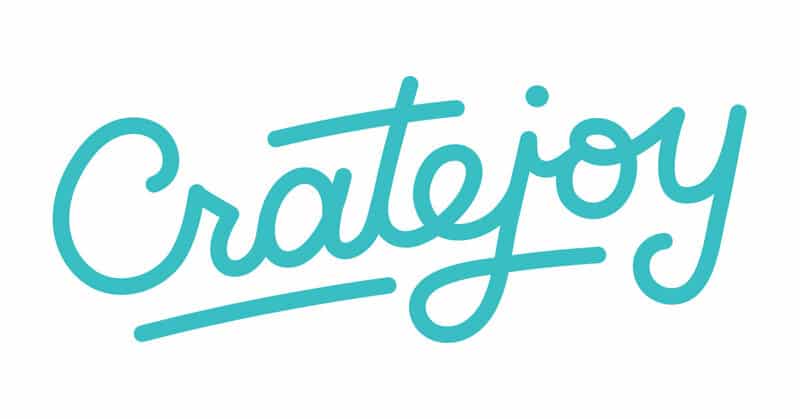 Cratejoy is a place for you to buy unique gift boxes specific to your needs – whether you like arts&crafts, snacks, books, or beauty products. There are even more ideas there, as this website is a strong recommendation to take a look at.
Affiliate
YouTubers, bloggers, influencers of any kind are welcome to Cratejoy's affiliate program, with access to new products, catalogs, exclusive collections, creative assets, and top deals. The benefits of the program are:
4. Fable Beard Co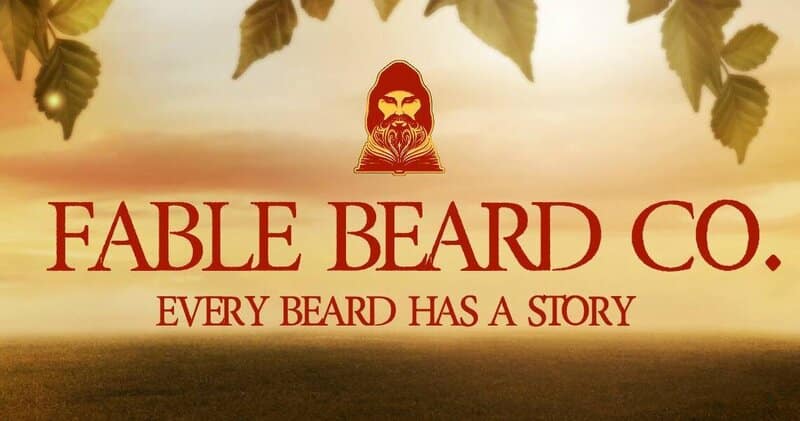 This company produces beard products such as oils, balms, and various additional supplies for maintaining beautiful beards for those who enjoy them. Their motto that "Every beard has a story" leads them to create products that will help them tell that story and let people feel the sentiment and love these people have for their beards.
Sponsorship
There are two types of people whom the sponsorship will benefit most: gamers and cosplayers.
If you belong to one of these groups and have a beard that you love to take care of, this sponsorship may be a good start for you. The application is simple – just fill in several fields and wait for the approval.
5. Fiverr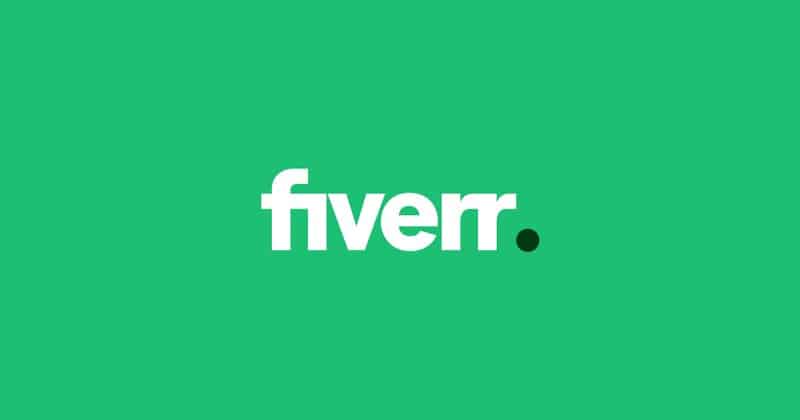 Fiver is a website where freelancers offer their digital services such as translation, video editing, writing, graphic design, and many more. The prices may be $5 and they go up depending on the gig. Now, they have many departments where one can find a service they need according to the area of interest: Fiverr Business, Fiverr Studios, Fiverr Logo Maker, Fiverr Guides, and more.
Affiliate
Their affiliate program boasts of a possibility to earn up to $1,000 for only one conversion. Based on the category of the referred purchase, there are different commissions offered to affiliates:
6. GUNNAR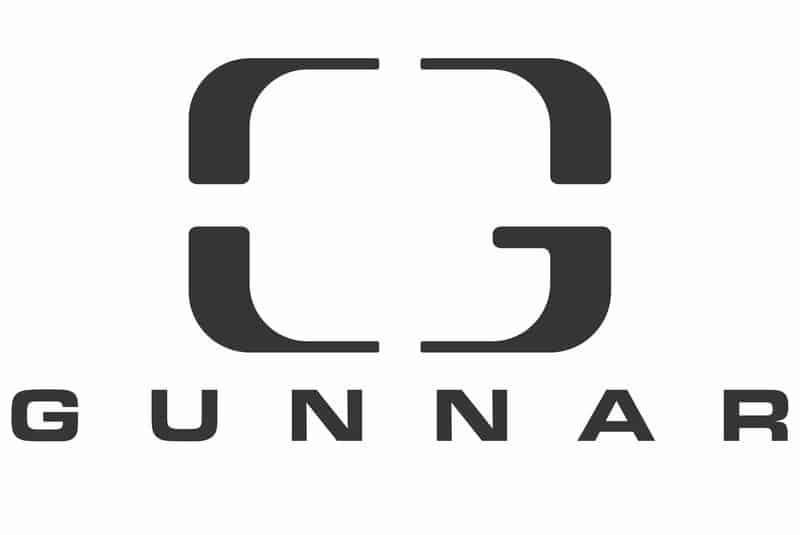 GUNNAR offers a solution for the eye strain everyone who looks at screens for a long time feels. Digital eye strain may lead to serious problems, and the founder thought that this is the niche that needs to be addressed. Today they have many types of glasses in their offer: gaming, computer, reading, even prescription glasses.
Affiliate
For those interested in promoting the GUNNAR brand of gaming glasses, there is a form to be filled. After getting accepted, you get a 15% commission for every purchase referred by you.
7. Gamer Goo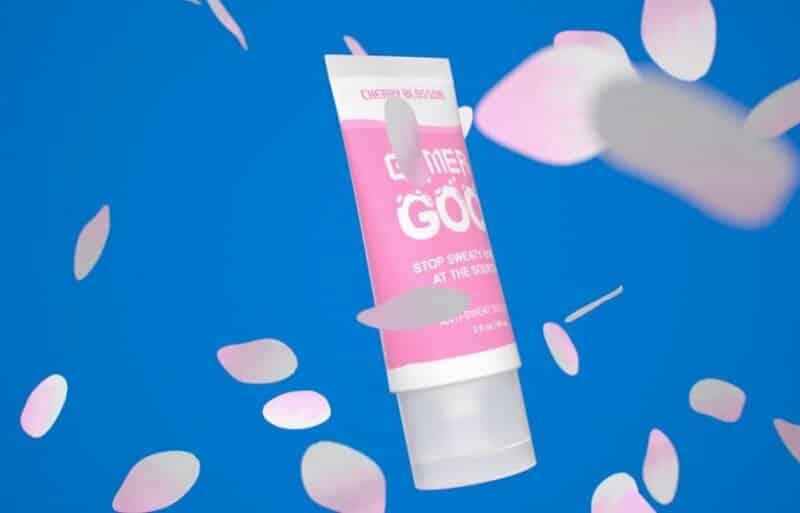 Gamer Goo is a hand lotion produces specifically for gamers. Its uniqueness is in that your hands are cool and dry so that you can hold the controllers or the mouse without it slipping out of your hand. Your hands will have a powdery layer that keeps moisture and sweat away. You can choose from the scents of orange, peppermint, or cinnamon.
Sponsorship
To become sponsored by Gamer Goo, you need to fulfill at least one of the following two requirements:
8. Humble Bundle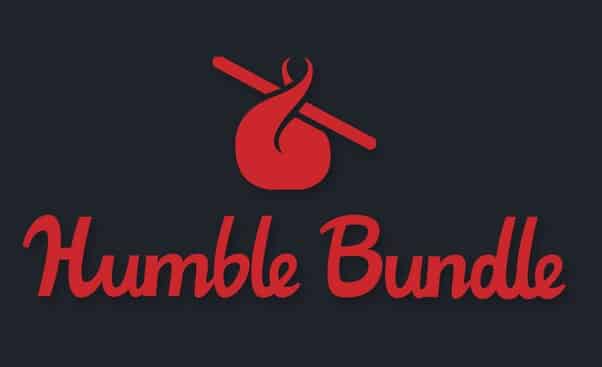 Humble Bundle sells various digital content, such as software, games, eBooks, etc. Their main idea is to give to charity as much as possible. Some of their main offers are special bundles – collections of their products that are available for a limited time. The way a purchase works is that you pay as much as you want – prices are not set. The amount you choose to pay, you can divide to go to charity, the creators, Humble Partners, and Humble Bundle.
Affiliate
The Humble Partner Program is a classic affiliate program where you refer users to purchase something from the website and you get a set commission for every sale.
But there is something different here. Every user can see which Humble Partner they support. Also, when they choose the price to pay, they can distribute the desired amount of money to the partner as well, so you can get more than the set part.
9. LFGdating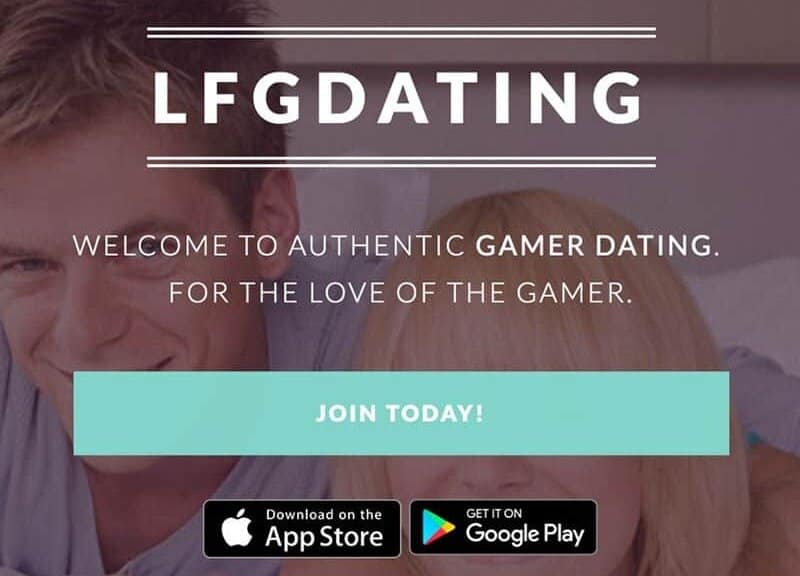 LFGdating is an online dating website that brings gamers together. They claim to be the number one dating site for gamers in the whole world. IN addition to the website, they have an iPhone app as well.
Sponsorship
They claim to get many sponsorship requests and that they accept most of them. They want to support small streamers as much as the big ones. They don't write what their requests are nor what benefits they offer through their sponsorship.
The application asks for the following information: your name, email, Twitch handle, number of followers, and the average number of viewers during a stream.
10. Loot Crate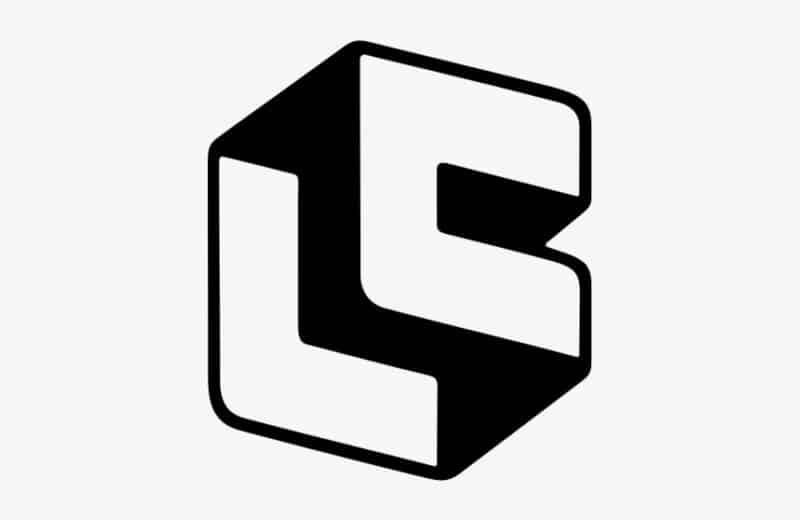 Loot Crate delivers boxes of goodies to their subscribers. The employees are gaming fans that are excited about entertainment, gaming, and pop culture. Their crates include shirts, drinks, movie collectibles, figures, and tech gadgets.
Affiliate
The commission for the Loot Crate affiliate program varies in relation to the products and the location of customers – the typical commission for US orders is $8 and for international $12. If you earn enough, you can even get paid on a daily basis.
For those who are new at being affiliates, they provide tutorials and guides for free.
11. Nanoleaf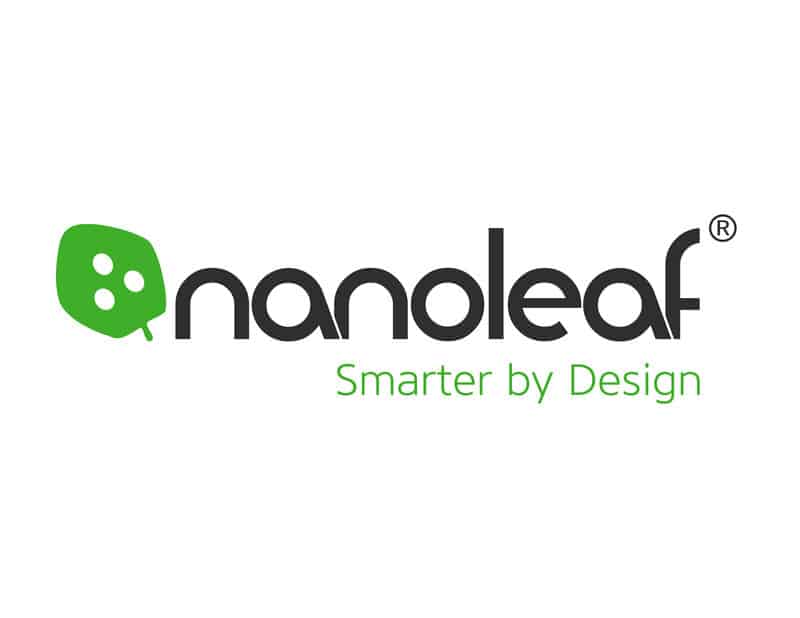 Nanoleaf was founded in 2012 to produce sustainable products – in their case, lights. They started with light bulbs and moved on to light panels and strips. Buyers can make any plain space in their houses shine bright. And they have an affiliate program!
Affiliate
Nanoleaf has an affiliate program where you earn an 8% commission for your referred purchases. Cookies are left to last 45 days. There are no geographic limitations, meaning that you can apply no matter in which country you live.
To be a good candidate, you need to be the original creator of your online content, for your domain or a social media account.
12. Nerd or Die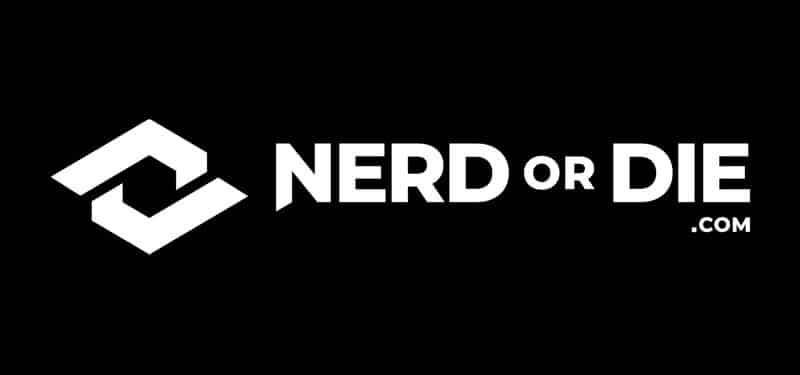 Nerd or Die started by offering tutorials on OBS and streaming on Twitch. Over time, they expanded. First, they started offering free Twitch panel makers, overlays, and alerts. With time, they began to offer premium overlays and alerts that were paid for. This was the path that they walked to become who they are now.
Affiliate
They offer many benefits in their affiliate program:
There are four tiers.
13. NordVPN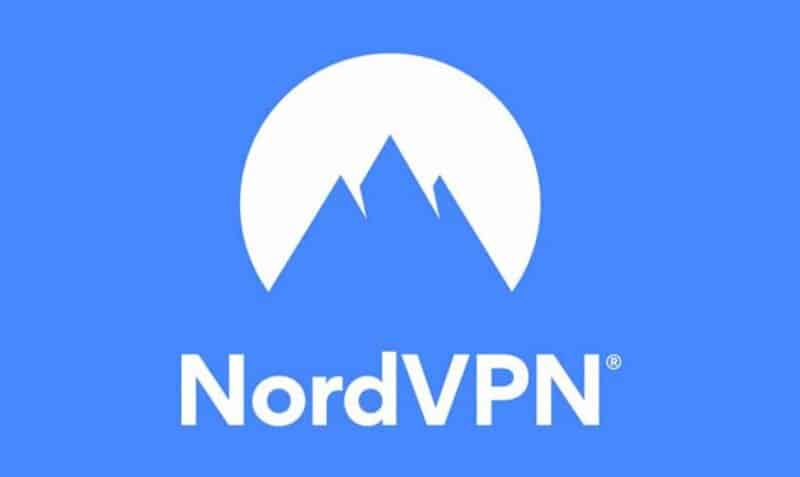 NordVPN was created to make the internet place safe from threats, surveillance, and censorship. They decided to create a VPN server. As their first attempt got a lot of positive feedback, they continued and have become a big company that serves over 14 million users all around the world.
Affiliate
Their affiliate program is very lucrative. They give a very high conversion rate and excellent commissions, which depend on the type of subscription your referrals make and renew. And they last a lifetime. They have great support for every affiliate – they will answer all the questions you may have.
14. OWN3D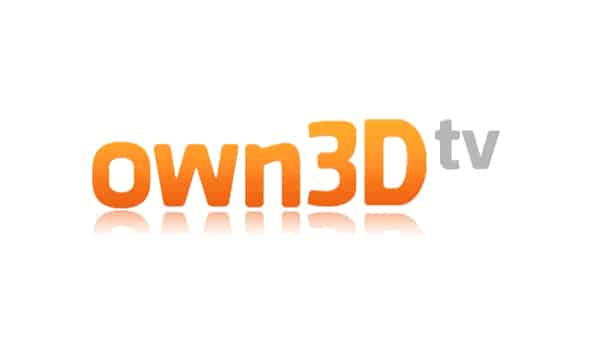 ---
*Use code STREAMMENTOR for 50% discount*
OWN3D is one of the best places online to find all you need to give life to your Twitch, Mixer, or YouTube channel. A lot of streamers are very skilled at playing the games they play. They are also good at maintaining a good connection with their audience. But for most of them, designing the channel, animations, and illustrations is hard; also, sound designs are not that simple to create. This is where OWN3D jumps in. They offer overlays, panels, and many other high-quality graphics that will make your channel complete.
Affiliate
OWN3D has a partner program to help the streamers who want to support the website by promoting it during streams and on their channels.
If you become a partner, you will get the graphics that will help people see the best side of you, especially as a new OWN3D partner. You need to enter your name and email address and use the link that comes to your mail to register. You can then promote OWN3D by using your partner link and earn as much as a 30% commission for every product your referrals buy.
15. Placeit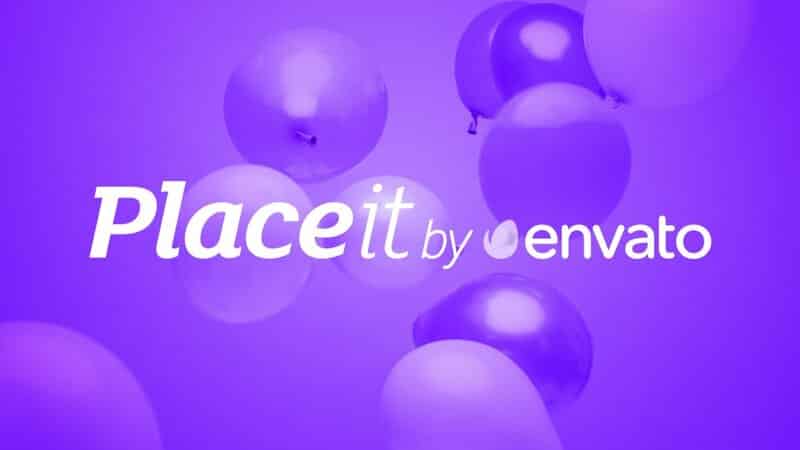 Placeit is a company that creates designs for marketing material to help its customers get the branding tools they need to grow their businesses. They pride themselves in making any complex design very simple to use. Their goal is to take that part of work from a customer's hands and give them back the product they can use without breaking a sweat.
Affiliate
Their affiliate program functions in the same way as usual – you register, get a referral link and a commission is generated every time someone with your link makes a purchase on Placeit website. What you get is $20 for every monthly subscriber, $50 for every annual subscriber, and 50% for one-time transactions.
16. Sketchfab Inc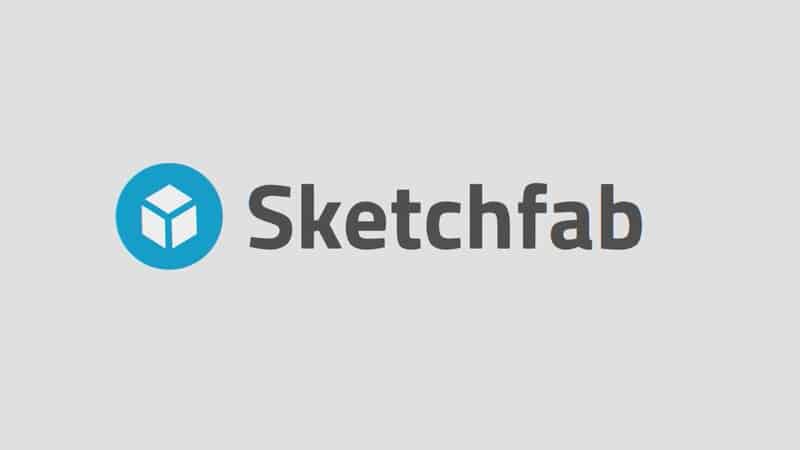 Sketchfab is an online community of people creating and seeking 3D content. There are millions of creators there, publishing even more millions of 3D models. For gaming purposes, some of the things people can find on Sketchfab are avatars for games or models of almost anything that one can imagine.
Affiliate
Everyone who has a significant audience on social media can have the chance to become an affiliate for Sketchlab Inc. Every sale generates 10% of the commission. Application is done on the website shareasale.com.
For discounts to be given out to the followers, the Sketchfab team should be contacted.
17. StreamShift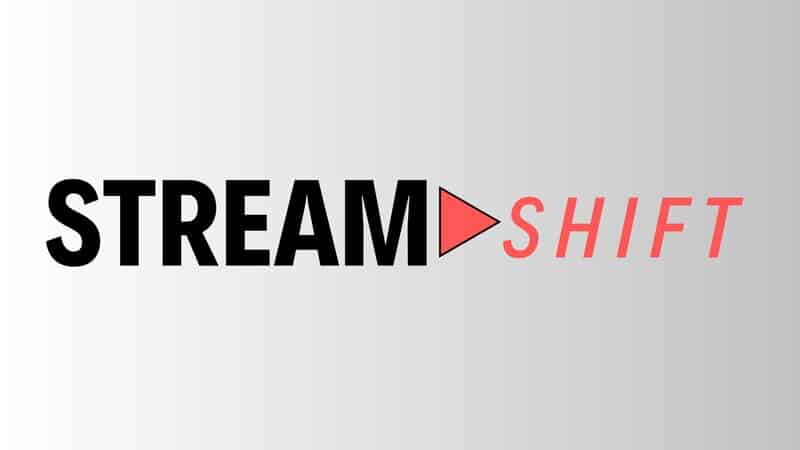 StreamShift offers graphics for your streaming channel. They are customizable with colors, and your logo to help you show your brand right. They have a great number of panels, alerts, overlays, and regular and animated emotes.
Affiliate
They have a three-tier affiliate program. Here are the benefits for each.
18. Webaround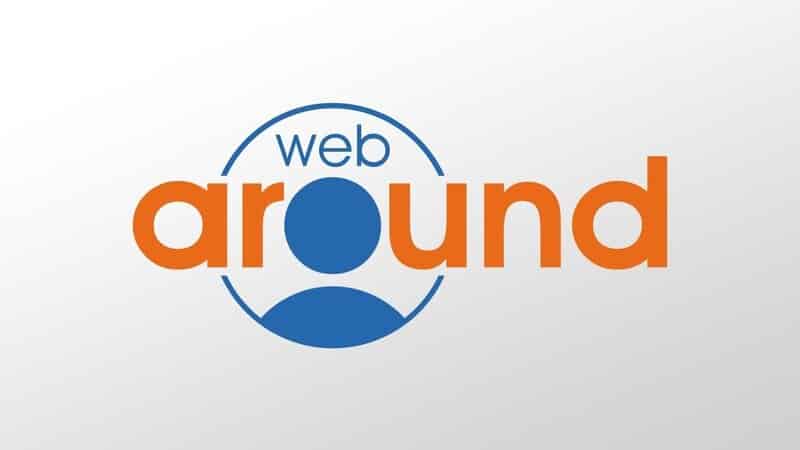 Webaround offers backdrops for getting on camera without showing your room behind you. It is useful for streamers, video chats, virtual classrooms, and many more. The history behind this company is a nurse who saw a doctor from her hospital talk remotely with a patient from his home. His messy kitchen was seen in the background and that was the trigger for her and the start of Webaround.  
Affiliate
For now, the affiliate program is available only for people from the US. The commission is not fixed but calculated and offered to each affiliate individually.
Partner Program
For more established streamers, there is a partner program. A typical partner has:
There are benefits from this program: a free Webaround unit, quarterly giveaways, custom code and discount, social media promotion, and more.
19. XSplit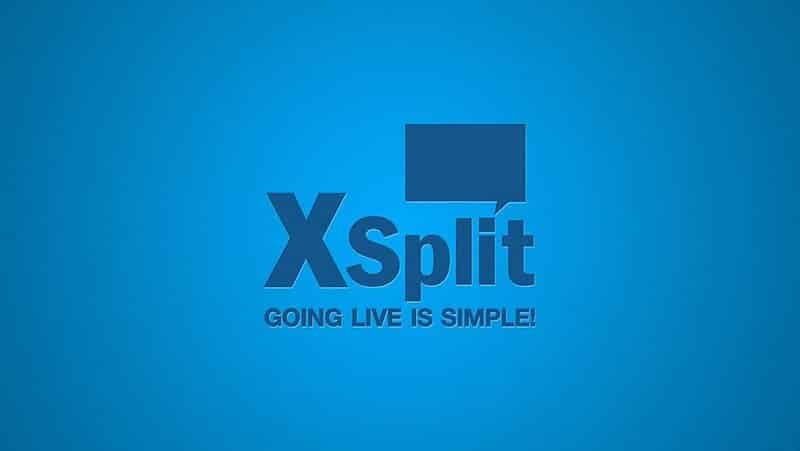 XSplit is a software development company. They have several products related to multimedia technology. Their XSplit broadcaster is software for live streaming and recording. XSplit VCam makes it possible to remove or blur your background while you use any webcam. XSplit Express Video Editor is a program for simple and intuitive video editing.
Affiliate
XSplit offers an affiliate program where you get a 10% commission. Unlike most companies, this one lets you take the money whenever you want. There are also seasonal promotions and discounts that you can share with your audience.
20. Zenni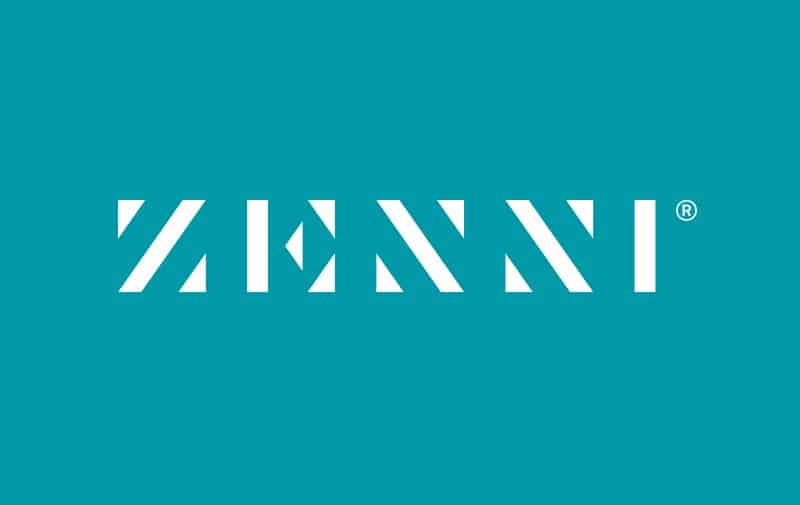 Zenni Optical has the aim to provide glasses that are fashionable, of high quality, and affordable. They sell all types of glasses: prescription and non-prescription, for sun and eyesight, for sports, goggles. It is very easy to order them online and there is also customer support for anyone with a question.
Affiliate
The affiliate program gives you the opportunity to earn commission by putting Zenni's promotional links, logos, and banners to your blog, newsletter, website, etc. You will get 3% of the price of purchases.
REFER-A-FRIEND
Through this program, you will get $5 for every purchase made by clicking your link. You will have 12 months to spend those earnings in the Zenni store.
Frequently Asked Questions
How much do Twitch sponsors pay?
This may vary depending on how big your channel and viewership are. Basically, every company has its own policy on how much and how often they are willing to pay for their Twitch sponsorships.
Here is the general price you can expect – between 1 cent and 1 dollar per viewer per hour. And an example: if you stream for an hour and you have 100 viewers, you can earn between 1 and 100 dollars per hour.
Can Twitch Affiliates get sponsored sponsorships?
Why not! Most of the companies don't mind if you are an affiliate somewhere else as long as it doesn't interfere with your promotion of their products.
However, there are companies that require exclusivity. These companies usually give a very good deal and only accept streamers with very bog viewership.
What companies sponsor small streamers?
If you are a small streamer, don't worry, there are opportunities for free sponsorship and affiliate programs that you can be a part of. Some of those companies are Humble Bundle, Fiverr, Gunnar, and Loot Crate. Use the list above to find more opportunities.
Conclusion
As you could have seen, there are many streamer sponsorships available for both small and big streamers.
All you have to do is choose which products you enjoy most and are willing to promote. Then contact the company or apply to partner with them.
Good luck at landing a great collaboration!