Twitch is a live streaming service on which a variety of things can be streamed, from gaming to cooking and music performances.
So, you're interested in streaming on Twitch? Great! Before you start streaming you should think of go live notification Twitch ideas. This will notify your followers that you're going live and it will include the topic of your live stream. This title could be the title of the game that you're playing, or an invitation to your followers to join and chill.
Now, let's explore some great go live notification ideas!
Go live notification ideas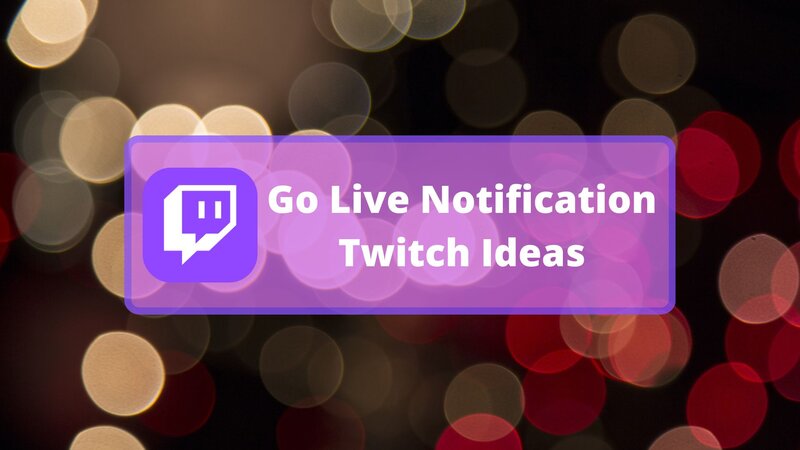 Here are some live notification ideas:
How to set up Twitch go live notifications?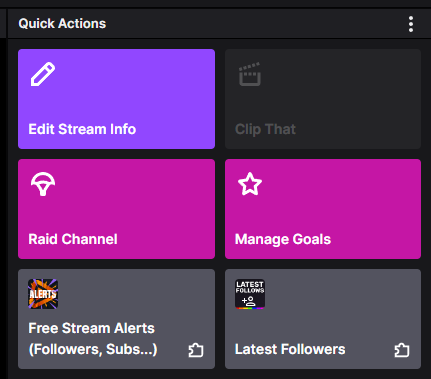 Can you set them up on OBS or SLOBS?
No, you cannot. Currently, there isn't any online streaming software that allows you to update your notification settings in the streaming software itself. Therefore, the notification has to be edited directly through Twitch.
How to make effective go-live notifications?
Effective go-live notifications must be eye-catching messages to your viewers. To gain your target audience, your notifications have to be relevant to your stream. It can be either a funny message (if it's a more casual stream) or a comment about the game that you're streaming.
You can write these notifications by looking at what other streamers who create content similar to yours are using. Try to look at your channel analytics to get a brief idea of who your viewers are so that you ensure that your push notifications will sound appealing to them.
Your go-live notifications are like thumbnails on Youtube videos, they should be captivating, but leave enough room for your viewers to want to find out more about your content.
How to check the status of your notifications?
In order to check the status of your notifications you should follow these steps:

Conclusion
All in all, if you plan on streaming on Twitch, a go-live notification should be your priority as it is the first thing that your followers will see regarding your content. If you like playing video games on your computer, streams are a great way to share the fun and could also lead to financial gain.
You should have a basic understanding of how Twitch works, but generally, the most important thing is to identify your viewers and use go-live notifications that will deliver a fun yet mysterious message to them about your stream.
Twitch is currently one of the most popular platforms for live streaming and anyone can join if they are passionate about streaming. However, in order to stand out from the rest, you should think of an exciting go-live notification that is both truthful and intriguing.
For more useful streaming tips, check out the video below:
FAQ
How do you announce Twitch live?
Go to Editing Stream Information and click on the section called Go Live notification. Enter a text message that you would like your Go Live notification to display.
Clicking the "Done" icon will save your updates. When you go live your notification for your live stream goes out to your followers.
What is your go-live notification?
You should be creative when deciding on your go-live notification. A good example of a live notification is an invitation to your followers to join you while you play a game.
Once your live stream has started, your followers are automatically notified and your personalized notifications can be seen on live emails or push notifications.
Why are people not getting notified when I go live on Twitch?
This could be due to several reasons. Maybe they didn't turn on notifications in the Live category for their desired channels. Or it's a glitch in the Twitch app and they simply have to clear their cache or reinstall their app.
If they have their notifications off, here's a quick fix! Firstly, they must open Settings and click on Notifications.
Then, they should expand the Per Channel subhead in the Notifications Settings section and enable or disable "live ups" notifications for every channel by toggling the switch next to the channel name.
In this section, all other notifications can be modified as well.