Hot tub streamers have become all the craze in the past two years and have skyrocketed in popularity for good measure. In all honesty, it's not that difficult to see why.
Most hot tub streams consist of eye-catching girls or young women, women who usually wear swimsuits and sit in an inflatable hot tub or a pool while chatting with their devoted viewers. It's a great business decision, especially bearing in mind that channel analytics show that younger males, 18 to 34 years old, still make out the majority of viewers on Twitch.
This trend of female hot tub streamers took a swing in 2020 when it was promptly named hot tub meta.
12 Sexiest Hot Tub Streamers On Twitch
Hot Tub Meta
The hot tub meta is a natural progression of streamers trying to outdo themselves using any means necessary in the process.
After many complaints by some viewers and more popular streamers, Twitch as a platform tried to slow down the traction that this streaming mania brought to the table by removing it from the just-chatting category altogether. However, still, some are unhappy with these female streamers using their bodies to attract fans.
On the other hand, Twitch allows these young hot tub streamers to have their way while getting all the ads revenue because of their recognition.
Popular Hot Tub Streamers On Twitch
This phenomenon gave rise to many aspiring hot tub streamers over time. Below, I will list some of the most represented ones on the platform.
These are some of the most well-known hot tub streamers on Twitch without any particular order.
1. SpoopyKitt
343K Followers
SpoopyKit, or Annie Tapia as her real name is, is a popular young Twitch streamer with over 340 thousand followers.
Besides doing hot tub streams, she is also a dedicated cosplayer, a pixel art lover, a hula hooper with a decade of experience, gaming, and much more.
Annie is also one of the founders of Team Flowmies, a unique Twitch team dedicated to promoting and nurturing Flow Arts and creative arts in general.
This Twitch streamer is also available on Twitter, Instagram, and Discord, a social media which she dedicates most of her free time.
2. Leynainu
790K Followers
There is a lot of content that 790 thousand Leynainu followers may enjoy during her Twitch sessions.
Her Twitch name is a derivative of her nickname and a Japanese word for dog, Leyna, and Inu. Elena mainly streams games, ASMR videos, and always popular hot tub streams that gain the most traction with the viewers.
She's also a great dog lover, and she spends most of her time with her 3 adorable Shiba Inus, Odin, Cataleya, and Azumi, and frequently features them in her streams.
3. Mia Malkova
634K Followers
Mia Malkova is an adult actress with almost a decade of experience in the industry. That's a popularity that indeed came in handy when she decided to become a hot tub streamer, attracting further attention with what many referred to as shameless videos.
She mostly runs a channel for a mature audience, but she also considers herself a fantasy nerd, and she often enjoys a good RPG like Witcher 3 with her audience.
Mia does not post tub streams often, but when she does, it's always something to behold, and it entices a lot of attention from viewers.
Faith is one of the well-known hot tub streamers on Twitch, but not much is known about her except that she's a lifelong gamer thanks to the brothers she grew up with, that were themselves passionate gamers.
Besides hot tub streams, the material that Faith followers may enjoy is mainly related to gaming, with titles like Valiant and Apex Legends. Still, you can also watch her in the just chatting category having conversations with her loyal fans.
She also gained a fair amount of fans on Twitter, Instagram, and TikTok, with many thousands of people following her every move.
Natalia Mogollon , or Alinity, is a Colombian Twitch streamer and a Youtuber. She is primarily active in the pool, hot tubs, and beaches category. She is also no stranger to cooking streams and an occasional game stream with titles like Apex Legends and World of Warcraft.
Despite having a fair share of controversy since the beginning of her streaming career, Alinity is still going strong and produces quality content for her 1.5 million followers.
She has always been outspoken about eating disorders, depression, and other mental illnesses in general, encouraging anyone with the same issues not to be afraid to ask for help in time, seeing how she has had many of the same problems in the past.
6. Taylor_Jevaux
1.6M Followers
Taylor Jevaux is as close to a variety streamer as you can get nowadays. Besides the hot tub streams that she is very well known for, she also does tech unboxing, cosplaying, cake smashes, video games, or just chatting with her fellow followers.
This model, videographer, and Twitch streamer is at home with controversy, and she has had her share of outbursts and scandals over the years.
Other than being quite popular on Twitch, she often posts on Instagram and is an active Youtuber, where she uploads some of her photoshoots, like the one she has done with Playboy.
7. EmmaLayne
82.6K Followers
Emma is a cosplayer and a Twitch streamer from Missouri. She has one of the smaller channels on this list, but she is worth mentioning since she streams regularly, and you can often catch her on the front page.
Emma is what many would call a weekend hot tub streamer. She usually does her workouts and game streams from Monday to Friday. She does some cooking stream on Saturdays and records from hot tubs all weekend to the delight of more than 80 thousand of her followers.
She is also does cosplaying, and she is very active on all social networks, from Facebook to Reddit, with her streaming announcements being made chiefly on Discord.
8. Kiaraakitty
265K Followers
Kiara is a Singaporean Twitch streamer and Youtuber born initially in Hong Kong, who runs a pretty respectable channel with over 260 thousand followers.
She is a prevalent hot tub streamer, but she also built her fame by streaming in the IRL category, playing video games like GTA 5 and Fortnite, and doing interviews and chatting about her everyday adventures.
Kiara even had a few clashes with fans, one of them was a full-on rant against her chat users who got insulted after she refused to answer some of the more obscene questions.
Indiefoxx is the most controversial hot tub streamer on this list. She was initially doing music streams on Twitch to forward her singing career, but she struck gold when she got into hot tub streaming. In her prime, she even rivaled Amouranth in terms of recognition.
She was banned a whopping 6 times for breaking the platform's rules, with the last ban still being in effect today. The reasons varied from sexually suggestive behavior to inappropriate ASMR videos and questionable wardrobe choices.
Indiefoxx is not the one to easily give up, though. She appealed to Twitch for getting her channel back, and you can still watch her on various other platforms like OnlyFans.
10. TheNicoleT
711K Followers
Nicole is a dual-degree college graduate from Washington State. She became a Twitch and a social media celebrity in recent years and gained a substantial 711 thousand followers by doing hot tub streams.
Nicole is a person of many talents, aside from being among the most loved and appreciated Twitch streamers. She is a model and a social media influencer on top of it. Besides pools and tubs, you can watch her do gaming, cooking, doing ASMR videos, and conversing with her supporters in the just chatting category.
11. Amouranth
5.2M Followers
Amouranth is a woman known as the queen of hot tub streamers, the hot tub meta world in general, and one of the most recognized women ever on the Twitch platform.
She was one of Twitch's first hot tub streamers to gain such massive recognition, but sometimes that came with a cost. In 2021 Twitch has indefinitely suspended advertising on her channel with no prior warning, and she wasn't quiet about that event, calling them out publicly for their confusing terms of service.
Amouranth also weighed in on implementing the new category for hot tub streamers on Twitch, commenting that it could end this popular direction, but that has yet to happen to this day.
Astonishing 5.2 million Amouranth followers have much to enjoy besides her hot tub streams since she also dances, plays twister, video games, and cosplay in various outfits.
12. xoAeriel
246K Followers
This California-based Twitch content creator is often credited with starting the hot tub meta craze on Twitch in December 2020. Aeriel claims that she just wanted to be original, so she bought an inflatable hot tub, got a couple of LED lights, and the view just took off when she started streaming her content in a bikini.
She was one of the smaller streamers whose popularity skyrocketed thanks to the hot tub mania. On the side of that, she mostly does IRL streams, playing games like Fortnite, Mario, and Breath of The Wild.
She is now boasting 246 thousand followers on Twitch, and she is also active on Youtube, Instagram, and Twitter.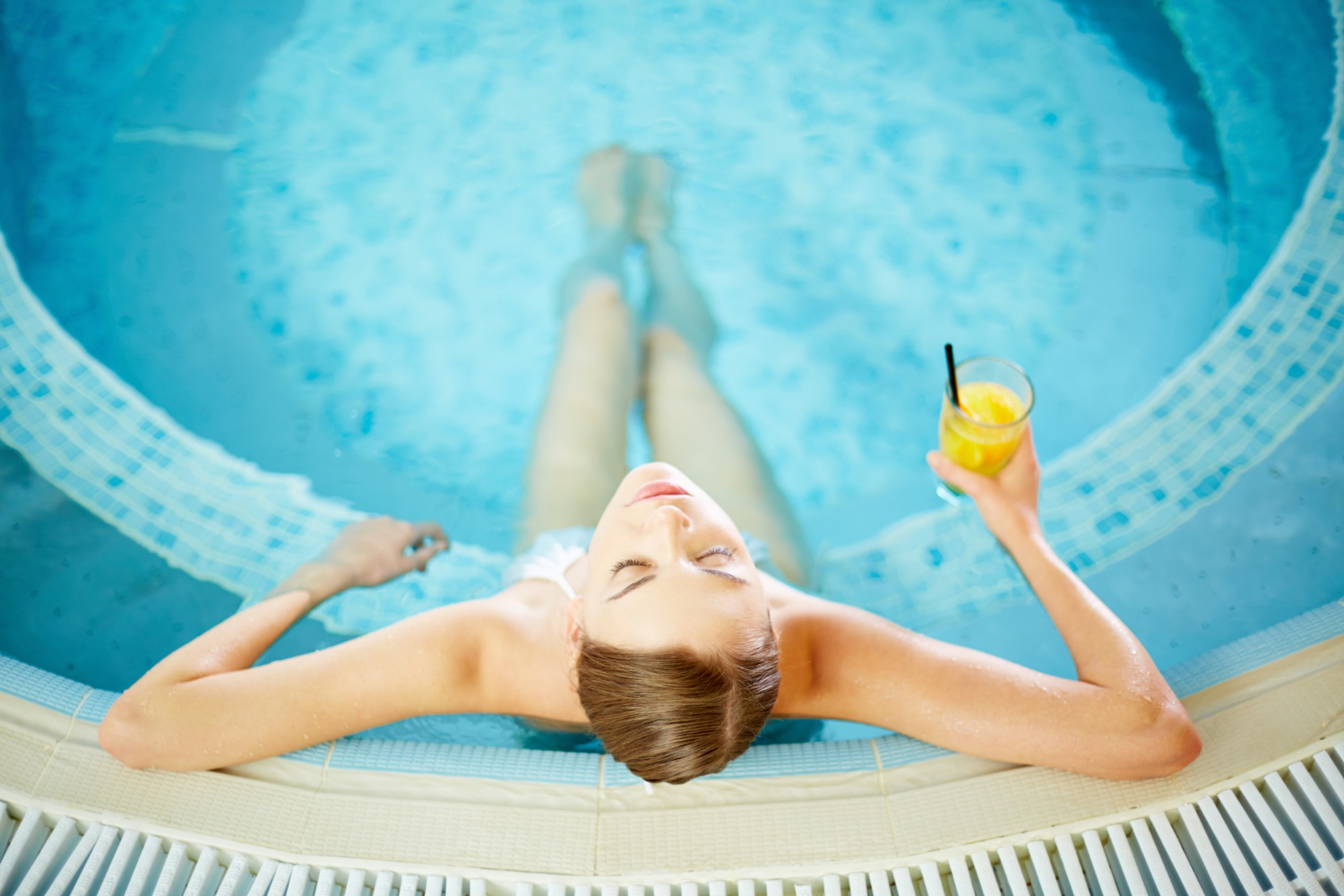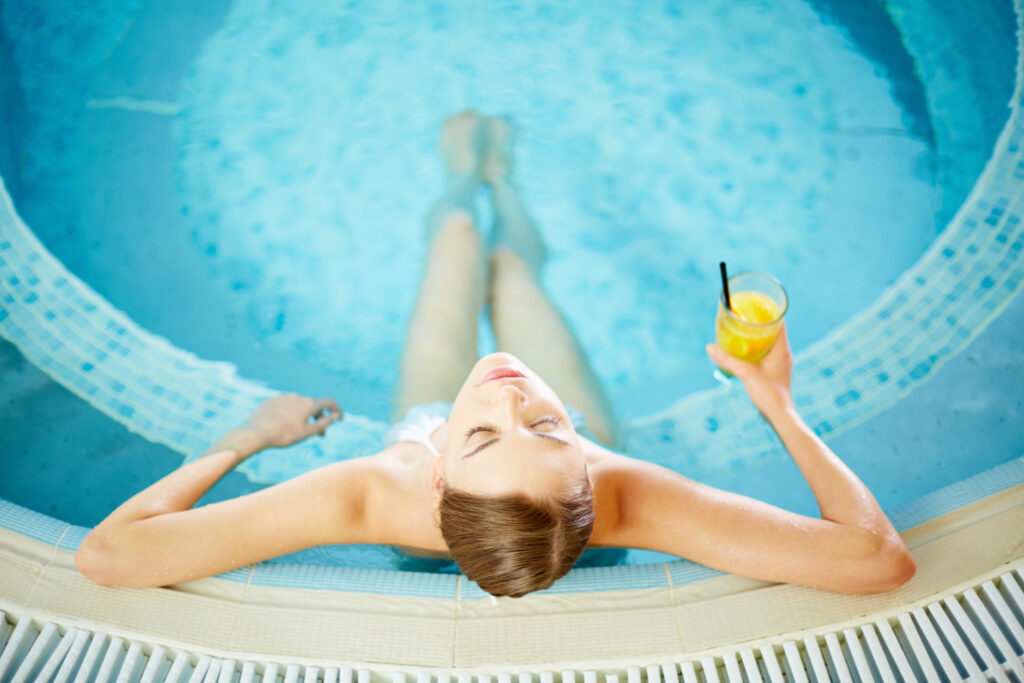 Verdict
Hot tub streaming is still going strong in the Twitch community. And even though the platform itself did what it could to take away what someone might see as an unfair advantage by assigning these female streamers to a new category, thus mitigating their front page presence to an extent.
And though some popular streamers may be loud in condemnation of this trend, calling it even the most pathetic thing, the sad reality is that you can't please everyone. So if you feel like it, give it a go.
Chatting with a beautiful woman hosting a hot tub stream may make your day better, and that's more than nothing.
FAQs
Why Are Hot Tub Streamers Allowed?
There is a particular set of rules that every streamer must follow to avoid Twitch's ever-present censorious eye.
The current policies for nudity, attire, and sexually suggestive content state that Twitch streamers may appear in a bikini or any other swimwear, but only as long as it is contextually appropriate in a given situation. Any sexually explicit content, nudity, and such are still strictly forbidden for hot tub streamers and other Twitch content creators.
All individual hot tub streamers that don't break those rules may continue with their work without any enforcement action being inflicted upon them.
Is Alinity A Hot Tub Streamer?
Yes, she is very well known for her hot tub streams, but that is not all this Twitch streamer does on her channel.
Alinity followers are also treated to some fun cooking streams, as well as an occasional video games coverage with titles such as Apex Legends and World of Warcraft. Most of her recent work was, in fact, a video game-centric ordeal.
But just like many streamers beside her, she is ready to follow any trend to the end, and so is valid with her hot tub stream that she comes back to from time to time.
Is Twitch Going To Ban Hot Tub Streams?
Twitch will likely have the hot tub streaming allowed for the foreseeable future, especially now that it has its separate hot tubs and beaches category to rely on the platform, thus unburdening other streamers in the process.
Despite all the censorship that Twitch is known for, they will allow "booby streamers," as some refer them, to do their thing as long as it is profitable and steadily brings in new viewers while keeping the current fans happy.
Trends can shift all the time, though, so it's not unreasonable that these streamers may have to find a new way to entice their followers.