Live streaming is more popular than ever.
Streaming platforms are all around us, but as we all know Twitch is still the number one gaming and streaming platform in the world.
However, streamers should always know about possible alternatives.
First of all, because it is easier to gain popularity on some other gaming platforms and secondly because they could monetize their work better on some other platforms.
Therefore, we have decided to check and see what are the best Twitch alternatives.
The Best Alternatives To Twitch
If you think that Twitch competition is too much for you right now, try these gaming platforms:

1. Youtube Gaming
2. Facebook Gaming
3. Steam
4. Mirrativ
5. DLive
6. YouNow
7. Caffeine

Read below to learn more about each of these alternatives!
7 Best Twitch Alternatives
Reviews
1. Youtube Gaming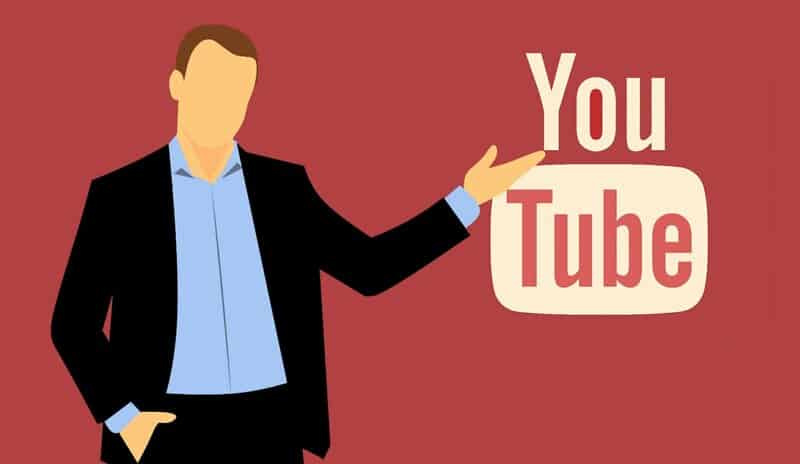 Currently, this section of Youtube, so-called Youtube Gaming has around 90 million users.
This application is separate from Youtube, and it is one of the most popular Twitch alternatives.
Bearing in mind the reputation of Youtube itself, it is obvious why Youtube Gaming is expanding and becoming more and more prominent in global gaming.
At the same time, Youtube Gaming offers similar things to Twitch but on the other hand, it offers some other services that are not available on Twitch.
When you open Youtube Gaming first thing you see is the most popular video games at the moment.
Then you see overall trending videos, which is similar to Youtube.
They are followed again by the videos and live streams of games like Fortnite, PUBG, and others popular at the moment.
Of course, it is pretty easy to find a video game you prefer if it is not there. The search bar is at the top, so it is just a few clicks away.
Streamers are divided according to the game they play and positioned per most viewers.
Youtube Gaming itself is organized into two categories: Worldwide and your region.
So, the position of your favorite gamer can be seen easily.
Now, if you want to become a streamer it is pretty easy.
You should just choose the go-live option that will appear after taping the recorder option. The recorder option is located on the menu bar.
The user interface of Youtube Gaming is great. Live streaming has never been easier for streamers because they get multiple options at their disposal.
You can select a webcam, a time for streaming, or different software among many other things.
When it comes to making money while streaming it is pretty easy if your content is good, and your community and viewers are open-minded.
Youtube streamers can earn money thanks to the super chats sent by viewers and appreciation stickers.
If the viewers want to donate they just need to attach a dollar amount that is visible in the chat.
Overall, we can say that Youtube has created a streaming platform that is one of the best alternatives to Twitch.
2. Facebook Gaming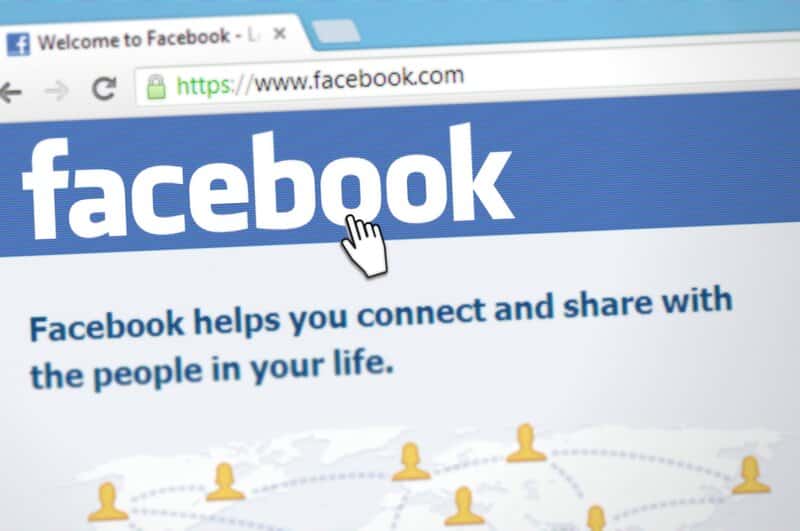 Wherever you look on the internet, you will see that the first two places for the best Twitch alternatives are reserved always for Youtube Gaming and Facebook Gaming.
We do not need to describe either of the two companies. But, their Gaming platforms need a few paragraphs.
Facebook Gaming has achieved significant growth over the past few years.
Facebook Gaming has used Facebook's services, so it allows you to call all your Facebook friends to like your channel, which is great if you are a beginner in a live streaming job.
If they like your channel, they will be notified whenever you start streaming.
Things like this, that connect social media and gaming have allowed Facebook Gaming to grow in both viewers and streamers.
When it comes to money Facebook Gaming has an advantage over Twitch because it takes 30% commission from your revenue. On the other hand, Twitch deducts 50% from the revenue.
Another great thing about this streaming platform is that it is not limited to live streaming.
Moreover, you can act as a real content creator and share your content on your Facebook account.
Our team overall likes the Facebook Gaming interface because it is well-designed and mostly simple.
However, it will take some time to create a Facebook Gaming account because it has to be a separate page when it comes to game streaming.
But, as an admin of a Facebook game streaming account, you get access to analytics tools such as ad centers, news feeds, and many other.
To start a live stream you only need to click on Create Live.
Therefore, the usage is easy, and you can make money without having to pay a lot to a platform like Twitch.
Based on our own experience, we can say that this is one of the best Twitch alternatives.
3. Steam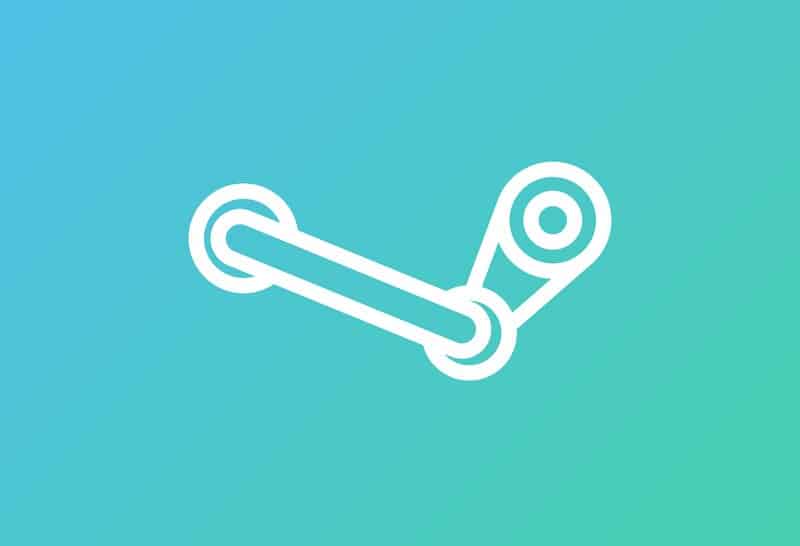 Steam is one of the most popular platforms for downloading and getting games.
We all know that. But, the thing people who are not into live streams do not know is that Steam serves as a live streaming platform, as well.
Although it is not like Youtube or Twitch where large masses can join and watch how streamers play video games, it is still popular among Steam users.
Namely, if you have Steam friends, you can stream your gameplay to them. Additionally, you can choose if you want your friends to join with or without your permission.
At the same time that can be an advantage and disadvantage, as well.
You can get a more intimate, and closer atmosphere for sure, but you will not get the streaming experience available on larger platforms.
Another potential disadvantage is that you can hardly monetize your stream.
Therefore streamers who would like to monetize their channels and streams should look elsewhere.
On the other hand, those who like to have fun with their friends should try this platform.
4. Mirrativ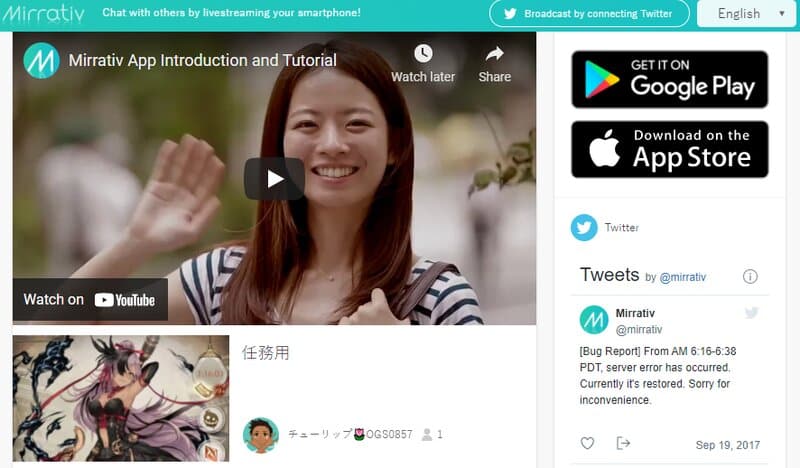 Mirrativ is recommended mostly for mobile users.
Android and iOS users will find this as a great alternative for Twitch.
This app combines screen sharing, mobile broadcasting, and users interaction.
Thanks to the features of Mirrativ, audiences from all around the world can share their content and experience via mobile phone.
An interaction definitely makes this app perfect for streamers and viewers. The community can chat in real-time, ask questions or simply comment on your stream.
Mirrativ does not require any third-party software as Twitch does. So, do not worry, smartphone mobile will be the only streaming software you need.
We know that Twitch and even the best Twitch alternatives often require connection to a computer and other third-party apps, so if you do not like that kind of staff, Mirrativ is the right choice.
However, bear in mind that Mirrativ is not so popular, at least not popular like Facebook Gaming or Youtube Gaming.
So if you want to make money choose other options.
5. DLive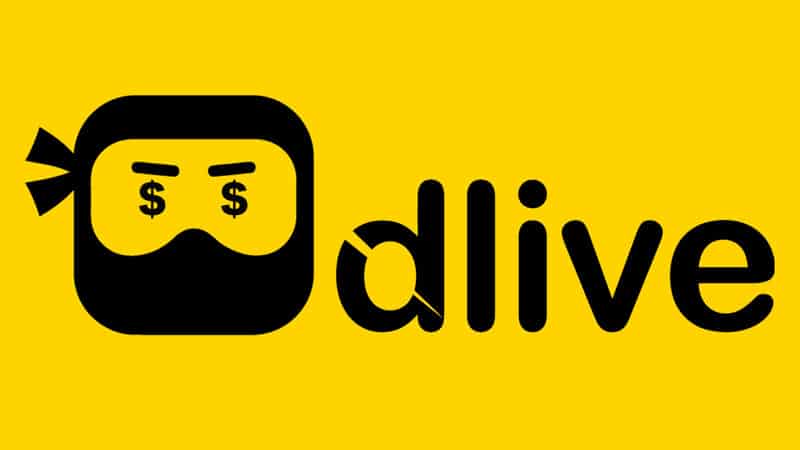 DLive offers blockchain technology for its servers in order to provide an excellent streaming experience.
BitTorrent has acquired this service in 2019.
DLive is a popular live streaming platform because of its freedom of speech.
Namely, the users can use their own language whether it is offensive or not. So, offensive language can be seen in live streams of different channels.
Platforms like this are becoming more popular because of their openness to the audience that does not care about political correctness when they comment.
Another great thing is related to money. Namely, DLive takes only 25% of revenue, which means that gamers and streamers can take almost 25% of the share.
When it comes to the financial feature it is surely one of the best Twitch alternatives if not the best Twitch alternative.
As a streamer, you get to choose a streaming service that is web-based or smartphone-based.
On the other hand, discussions here are more lively because the gamers and viewers can chat about a bunch of topics.
From the quality of a streaming service, video game preferences, alternatives to Twitch to politics, cryptocurrencies, or Facebook.
Therefore, this feature of broadcast becomes more and more attractive among the gamers and people who subscribe.
Many would say that Twitch is getting monotonous because of the more strict rules that they are introducing, so that is a chance for broadcast platforms like this to shine.
Streamers only need to type some basic information about their stream, games they are going to play, and themselves if they want, filter the bad words if they prefer, and they are ready to go online.
Direct donations are available via Tron address and Bit Torrent Token.
So if people want to support their favorite streamers they can support them financially, as well.
Nice one DLive, you are a really nice live alternative to Twitch. We can say that we love its features.
6. YouNow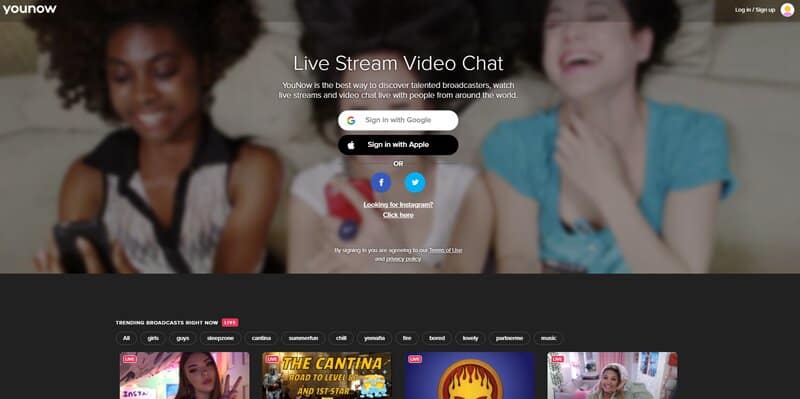 YouNow is a Twitch alternative that is used more for dances, music, or jokes.
Users can stream live videos or chat with each other, just like on any other alternative.
YouNow had a huge competitor in Periscope, but as we know Periscope shut down, unfortunately.
Moreover, YouNow is still standing, but we honestly do not think that it can be a serious alternative to Twitch and other popular streaming platforms.
We wish you the best of luck YouNow, you will need it.
7. Caffeine
Caffeine has been considered the best Twitch alternative for a long time.
It is interesting that Caffeine was one of the biggest 21st Century Fox investments because they invested around $100 million.
Caffeine is free like other platforms we have presented. They allow you to create an account on your android, iOS, or computer, it is all the same, but you will have to stream from a computer only.
This platform is one of few that does not ask you to download third-party software in order to stream, they have their own.
We can say that Caffeine supports huge videos games such as Fortnite, LoL, and Apex Legends, and at the same time gems such as Gris or West of Loathing. The absence of Minecraft is a huge disadvantage of this platform.
It is interesting that the process of streaming is easier if you do not stream a game. Namely, you can just press the button and you can make a live video about anything you want.
Although you cannot use your phone to live stream, you can feel free to watch and interact with streams on iOS and Android.
We can say that that is a huge problem with this platform.
Because Twitch is available on every possible device, even Twitch alternatives can be used from a variety of them, but Caffeine cannot.
Therefore, some of the streamers who are used to and like Twitch will never choose or subscribe to this platform as an alternative because some of their Twitch videos are made by phone.
Gamers will be the most satisfied with Twitch because video games are the largest category here.
Unfortunately, the videos are somewhat ruined with the low quality of game videos. The stylish interface only fosters the impression of bad graphics.
There are also categories for people who like to watch other things, such as interactive talk shows hosted by gamers or even celebrities.
For example, Drake, Erik B. and Rakeem have their own channels on this platform.
The most interesting part for us is that on this platform you either watch something live or do not watch at all. Once the stream is ended you will not find it anywhere else.
But this platform does a great job when it comes to notifications. It features a calendar of happenings so you do not miss anything.
If you want to make money on this platform it is doable. Unfortunately, it is not like Twitch, it is more similar to other streaming platforms, but you can make a few bucks on this platform.
All in all, we think that the founders and developers are trying to make their platform closer to a wider range of audiences.
Their future lies somewhere between great podcasts with celebrities, well-known games, and hidden gaming gems that people will discover.
It is hardly that this platform will be ever like Twitch, but it will surely be a safe alternative to those who are looking for smaller, alternative sites and platforms.
Conclusion
When it comes to Twitch alternatives the list is long.
We have chosen a few alternatives that can provide quality and joy to their users.
However, we know that Twitch is still number one in the streaming business and that when it comes to making money there is no one equal to it.
Twitch's performances make us compare it to other streaming sites and platforms.
Anyways, our team thinks that the first two platforms from our list will be serious contenders to Twitch in the years to come.
Related: How to Stream on Twitch