When somebody talks about gaming and Twitch streaming, you can't resist but imagine a bunch of couch-potatoes streaming whatever comes their way.
You couldn't be more wrong!
Accordingly, let me show you the other face of streaming. And, what a face it is!
Have you heard of Alinity or Amouranth?
No?
Stay tuned to discover some fun facts about these two lovely and pleasing to the eye twitch thots and many others!
If no one else, these will make you come to Twitch to observe, at least.
Let's go!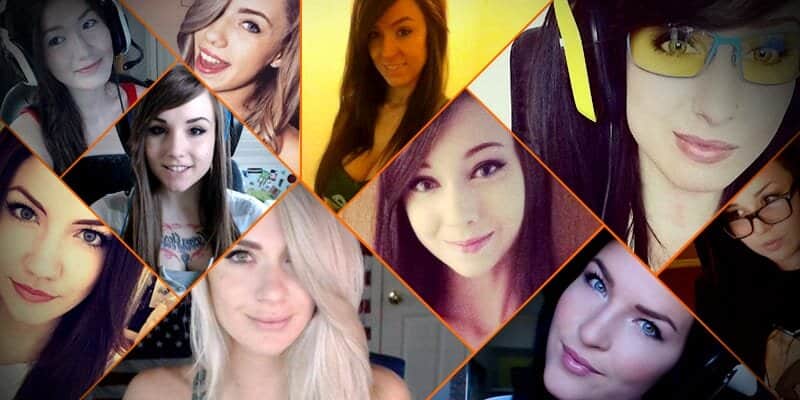 The Best Twitch Thots in 2023
To my great surprise, I keep coming across people who are still struggling with basics, such as the meaning of twitch thots.
First and foremost, a twitch thot is any of the female twitch streamers that willingly uses her physical attributes to attract male followers.
Since the definition gives rise to controversy, the next thing you need to know – SHE IS NOT ASKING FOR IT!
Girls can walk around naked or stream naked if they like, and that's not an excuse for you, or anyone, to do them harm in any way.
Why am I saying this – because some people keep thinking that when something bad happens to a girl, it's her fault. Well, it's not!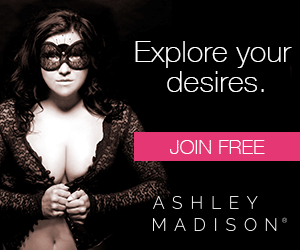 Even if she's teasing with her body, you are merely an observer and nothing more!
I mean, guys can walk around in grey sweatpants and not being catcalled or physically hurt for that. By the same analogy, a woman should and has to be able to go outside in a short skirt without being afraid for her safety!
You are not allowed to touch her if she's not OK with that!
Now that we've gone through a basic life lesson of how not to be a pervert and a psychopath, we can focus on the list of the best female streamers or the best twitch thots that deserve your undivided (ha-ha) attention.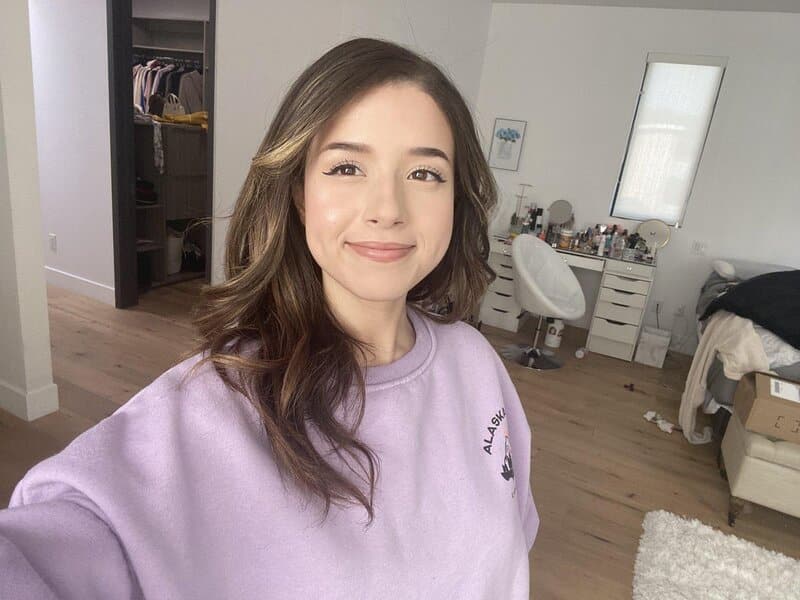 1. Pokimane
7.2M Followers
Not bad, Pokimane, not bad at all!
When we talk about twitch girls and top female streamers, Pokimane is a name we cannot go without!
This young lady currently has a vast pool of followers that obviously find something interesting to stick around.
And, how could they not?
The person behind the username is a girl actually named Imane Anys. While still in her twenties, she has already been nominated for the Content Creator of the Year award in 2018 due to her compelling accomplishments in gaming and video production.
Besides Twitch, she is also popular on YT and you can check out her channel Poki ASMR.
Back to Twitch. She joined in 2012 and has gained a significant number of followers since. Basically, she can retire (but, please don't! (if you're reading this)).
She is best known for her streams of LoL and Fortnite. She frequently plays other games too with internet personalities and is known for entering arguments with them. For sure, this contributed to her popularity.
And, for those who would like to see more of her, she is going to appear in the Free Guy film that is scheduled for release in May this year!
Not bad, indeed!
2. Loserfruit
2.4M Followers
Even though her username contains the word "loser", Kathleen Belsten is everything but!
Born in 1993, she joined the popular female twitch streamers family when she was 20. 
Her followers know her for the diversity that she offers in her streams. She can stream gaming content, vlog, or stream creative content with equal fervor. This is a great hack for the audience to always keep them on their toes coming back for more.
For example, you will see her playing Witcher 3, Fortnite, or Overwatch, and then the next time she will surprise you with something completely different.
She is known for her humorous personality that keeps the viewers engaged.
And, this combined with her diversity and hotness mixed with sincerest smiles is what keeps the audience riveted to their screens when Loserfruit's stream is on.
Lily Ki, AKA, Lilypichu, is a Korean-American gamer and streamer frequently associated with the Dota 2 streamer Jacky "EternalEnVy" Mao.
While it is true that these two are close friends, this is not the only thing that we should memorize Lilypichu for.
The Twitch community knows her best for her successful League of Legends streams, but still, we can easily say she is one of the top variety streamers.
She frequently goes for different walkthroughs and gives useful intel on various topics. Still, she is mostly loved for the fact that she doesn't forget her origin and frequently engages in streams about Korean and Japanese culture.
Directly linked to this is her affinity towards anime and frequent posting of her fave anime playlists.
This is a girl of many talents we are talking about and those who follow her work closely already know she started her YT channel by uploading parodies of popular songs.
You should definitely check her out for some skill, talent, and a little bit of tease!
Finally, the best thing about her is that she used all the negativity in her life (being bullied in high school), to create something positive. That is, gaming is what kept her going through a rough time in her life so as a result, she is one of the top girl streamers.
4. Amouranth
1.9M Followers
This one's got a couple of tricks up her sleeve!
Kaitlyn Siragusa, born in 1993, joined Twitch in 2011, so we can just as well call her a Twitch veteran.
Besides being one of the most famous streamers on Twitch, she's also a notorious model and a cosplayer. She started designing costumes while still in high school and was noticed by the Houston Ballet and Houston Grand opera.
You can find her at comic cons putting her costumes on display.
But, the notoriety of Amouranth goes a bit further. When I said she had an ace up her sleeve, I actually meant it.
Her account on Twitch is known for gaining new followers rapidly, and it's not her gaming skills to give credit to.
Namely, she often "slips" in her streams, like accidentally showing way too much skin, and other body parts (yes, the ones that should stay private). She does get banned, of course. But, the final result is hordes of naïve guys coming to her stream to see what else is out there.
 Besides Twitch, you can also find her on YouTube.
Enjoy the view!
Is there a better candidate for a Twitch thot than a hot and sexy Puerto Rican girl?
I mean, if anyone can use their body to attract your attention then it's steamy Latinas! And, the best thing of all – they do it without intention which makes it all the hotter!
So, if you want to enjoy some quality gaming skills with sexy written all over it, this is the streamer you cannot miss!
Maria Lopes, or Chica as we know her, is best known for her Fortnite parties. Hell, she even entered the gaming world with Fortnite by taking participation in different tournaments.
She even participated in "Summer Skirmish" and "Keemstar's Friday Fortnight."
Besides Fortnite, she also broadcasts content from Among Us, Valorant, Call of Duty, and PUBG.
Chica is a member of #BushBandits and TSM and she also represents the DooM Clan.
While some other female streamers might openly resort to showing off their physical attributes while gaming, Maria does the opposite.
She is just being excellent at gaming at that is even sexier than anything else.
This is why she opens the door for multiple other female streamers to gain an audience without these small tricks.
Still, her skills at mastering different games are what make the audience stay and watch.
And, her natural sexiness is why she can be listed under twitch thots.
6. Sweet_Anita
1.6M Followers
Damn, you cannot not like our darling, sweet Anita!
I'd give you her Instagram account too, but she ain't got one! And, she said she is never going to!
Our Anita here comes from England and sadly she is not a streamer audience goes to for her gaming skills.
It's not that she hasn't got any. She so does!
When it comes to gaming content, you'll find this novice broadcasting Apex Legends and Overwatch content. Still, the majority of her streams fall under the Just Chatting category.
So, why do people come to check out this Twitch thot?
Well, cause she's amazing every which way!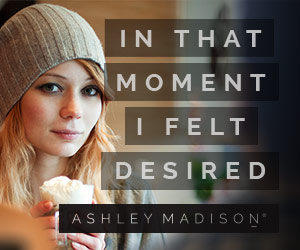 First of all, have you seen her? If not, why?
Next, Anita and her streams were in the focus after the stalker incidents and the relevant death threats. Luckily, the perpetrator was arrested and she should be praised for her brave conduct in the situation.
Finally, Anita's bravery goes beyond this since for her every day is a struggle. She suffers from Tourette's syndrome and is frequently targeted by the individuals who find her condition something to be laughed at.
Despite what one might think, she shuns these and moves on with her head high up.
Honestly, her tics are frequently so well-timed with the game that you can't resist the charm of it all!
If you are looking for a twitch thot definition then this is she – Alinity!
Born in 1988, she is the oldest female streamer on the list. Still, doesn't stop her from being all the way controversial.
She is known for breaking the rules and doing "harm" against those who badmouth her. She does get banned every once in a while, but at the same time she does get away with what someone would be permanently banned for.
Well, we can't have 1.3M of disappointed Twitch naïve, nudity seeking, viewers.
As for gaming, she has more than 8 years of Twitch experience and as for gaming she is best known for her parties in Apex Legends and World of Warcraft.
Besides, she frequently streams content from the Just Chatting section.
Ahh, this young and sexy twitch thot comes all the way from Sweden!
Olivia Loeya, or just Loeya, as she goes by in the Twitch community is one of the thots whose streams you simply cannot omit.
This naively looking beauty will leave you breathless as you watch her in shooting episodes such as in Counter-Strike or Fortnite.
Do not be fooled by the child-like naiveté in her appearance, 'cause she sure as hell can knock them dead!
Though, this 23-year-old did join Twitch "recently". When I say recently, I mean in 2017. She did not, however, gain prominence immediately. Only a year later did the Twitch community start paying attention to this rising star.
Today, she ranks pretty high among girl streamers on Twitch.
The audience likes her since she excels at shooting games with multiple players and is quite fun to watch in such a setting.
Moreover, her gaming skills are at a pretty high level that they got her partnerships with companies such as G-Fuel Energy and Lenovo. And, we do know that these hunt down only the best of the best!
Finally, if her followers are to be believed, she is the best female Fortnite player.
Now, check out her streams and tell us if we're wrong, I dare ya!
This college drop-out, Rumay Wang, is the person behind the username ItsHafu.
Don't get me wrong, I'm not judging; I merely wanted to say that she found her passion and decided to stick to it.
This 30-year-old has been active on Twitch for over 5 years now and is a very skilled streamer.
Maybe, we can't call her a thot per se, but have you seen the girl?
You can't but have some naughty thoughts by merely looking at her!
As for her professional gaming career, she is a hard-core specialist in Hearthstone and we can safely say she is among the top players around the globe.
Besides Hearthstone, she also excels at WoW, in which she has won a fair share of titles.
Now, another thing why ItsHafu is a significant "player" is that she openly speaks about and against sexual harassment in gaming.
Now, do you understand my second introduction?
Finally, as of 2019, Hafu is a member of G2 Esports and has been a valuable addition.
It's no wonder since her gaming skills made her the second most viewed female streamer in October 2020.
10. KittyPlays
1.1M Followers
Here, kitty, kitty, kitty!
Here's a fine kitty for you!
Kristen Michaela joined Twitch in 2013 and among top female twitch streamers, she can easily be one of the top talents.
She is mostly known for PUBG and Fortnite streams as well as for Overwatch.
On the other hand, this former surgeon in development dropped the medical studies to pursue a career in business and now besides gaming streams is also known for her vlogs.
These include various topics, from cooking to traveling. If this wasn't enough, you can also find her engaged in supercars racing activities.
Still, the most appealing thing about Kristen is her impersonations of the burlesque star Dita Von Teese.
Who wouldn't want to see that?
11. Pink_Sparkles
1.1M Followers
Too big a cleavage to fit a T-shirt – that's the first thing that comes to people's minds when they see our hot thot Pink_Sparkles.
Of course, this is not all there is to Samantha Tomlensen (yes, that's her real name). She was a teacher in her previous life, but she decided streaming and the internet are the career choice to pursue.
As for gaming and streaming, Fortnight and League of Legends, as well as World of Warcraft, are her most frequent streams. On the other hand, she often goes for Variety and Just Chatting categories so her viewers get the deserved diversity of stream.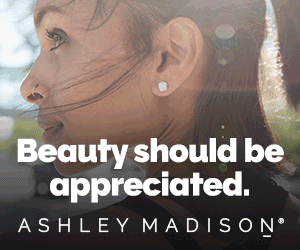 Ok, so far, this sounds a bit innocent.
But, what if I told you here's a Twitch thot was banned for explicit content?
Hey, come back! I'm not done yet!
12. xChocoBars
747K Followers
Ah, the lovely Janet Rose!
Often described as a girl with a "bubbly personality", she is one of the rare talents she likes to show off in Lol.
She was even a nominee for the 11th Twitch Streamer of the Year. Yes, it's Shorty Awards, of course!
Janet is a phenomenon in the way that she dropped school to become a streamer. Now, we can say this turned out just fine for her!
Rose started streaming LoL contents with proper commentaries prepared as a voiceover. Her channel xChocoBars is all about the rare skills that she shows off abundantly.
Still, she did make quite a reasonable mistake in Among Us recently that ended so badly. The audience disliked her poor judgment so she left the stream in tears.
Somehow, this proved the opposite of her slogan works too – "I'm not happy when you're not happy".
Sorry, Janet, better luck next time!
13. DizzyKitten
640K Followers
Here's a Twitch thot through and through.
And a kitten, mind you!
We can safely say our DizzyKitten is a Twitch veteran since she started streaming as far back as 2013.
She is known for her game choices that go a bit off the mainstream. Accordingly, her streams are usually about American Truck Simulator, Counter-Strike: Global Offensive, and Stardew Valley.
Still, PlayerUnknown's Battlegrounds is the point of reference of we're talking about DizzyKitten. 
The one thing that the viewers like about her is that she sticks to her regular streaming timing. Accordingly, she can't miss her 5-hour streams five days a week. No disappointment here!
Next, she keeps the audience engaged through sharing her diverse persona and fun spirit so they always come back for more of DizzyKitten. 
14. AnneMunition
639K Followers
If we are talking about female streamers that leave a mark outside Twitch, then AnneMunition is a name we cannot skip.
With her 7 years of Twitch streaming experience, the audience knows her best for Tom Clancy's Rainbow Six Siege and Overwatch, though she was noticed in Escape from Tarkov.
This 30-year-old Twitch thot can brag her gaming skills with a very good reason! Namely, beginning 2020 she was a nominee for the best Twitch player of the year.
However, there's more to her than just her gaming skills even though these helped her become one of the first gamers to be invited to the White House!
Today, we know her for her activism and charity work. She openly speaks about the sexism and harassment and bias aimed at LGBTQ+ members and is giving them the voice they need.
And, if this wasn't enough, she took participation in a live stream under the hashtag #KeepFamiliesTogether to raise significant funds for the immigration non-profit.
Totally awesome, I tell ya!
15. LegendaryLea
635K Followers
Ok, she could use a bit higher number of followers, but still doesn't stop her from being awesome!
And, controversial!
We know she was banned for her on stream antics and for her relationship with Sodapoppin, a WoW streamer.
Moreover, her being controversial goes as far as calling Sodapoppin a fu*ktard when a viewer asked about him.
Not cool, not cool at all!
Anyways, Lea May Currier, i.e. LegendaryLea is famous around Twitch for the games such as Overwatch and World of Warcraft, but we might know her best for her accomplishments in Hearthstone.
However, this graduate with a major in Physiology and Neuroscience tries to keep things diverse, so she brings Sims 4 into the equation every once in a while.
And, with all that, she's hot to watch!
16. kaceytron
556K Followers
Here we have another Twitch veteran!
Kacey Caviness, going as Kaceytron in Twitch, is definitely a thot you cannot omit
Along with constant teasing in her streams, there is also controversy around the jokes she makes. Eventually, in 2020 one of her corona virus-related jokes earned her an indefinite ban. However, she came back 10 days later.
Recently, she reported abuse on Reddit, so there is always something going on with her.
Still, she's not all controversy.
Her gaming skills are high-level and you can find her as a troll in LoL, but she strives to preserve the diversity and keep the viewers interested by broadcasting content from WoW, Counter-Strike: Global Offensive, Grand Theft Auto V, and Overwatch too.
When in LoL, you will find her as a troll, but otherwise, on stream, she is known for showing her cleavage. Otherwise, she has a strong, unapologetic personality, so at first, the viewers find her as "too much".
Besides, her gaming is frequently dubbed as "boob", but once you shake off the (wrong) first impression, you'll be able to see how awesome this thot is.
17. JessicaBlevins
467K Followers
Let me just say – Ninja, powered by Jessica Blevins!
Yes, she is the wife/manager that is to be thanked for Ninja's success.
Regardless of this, Jessica Blevins, nee Goch, is not a mere Twitch thot. One can easily say she's the next Dany Garcia.
She is a diverse personality in real life and this easily translates to her Twitch streams independent of her husband. Don't know why she ain't got more followers.
Her streams are mostly dedicated to Halo, Dead by Daylight, Food & Drink. Along with these, she devotes her streaming time to the Just Chatting category too.
These two streamers are a living example of "Behind every successful man, there stands a woman".
And, what a woman in this case!
Just go to her stream already and you'll see what I'm talking about!
18. Dinglederper
443K Followers
If you're looking for variety in a twitch thot, then Tory Weeks is the streamer to go to.
Yes, she is the female streamer who dated James "PhantomLord" Varga.
Generally known for her PUBG and CS: GO streams, she will quickly make you come back for more.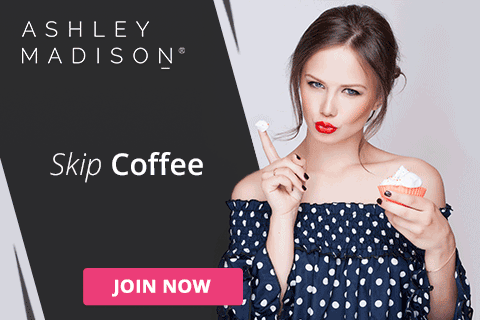 She does this by sharing details from her private life through the regular vlogs she broadcasts.
Still, what keeps the audience coming back for more is the factor of surprise. With our Tory here, you never see what's coming your way!
A typical PUBG stream, Just Chatting, or a travel vlog about her recent excursions or new wish lists. Or, it's a plain drunken stream that can get hilarious AF!
She truly knows how to keep her audience on their toes always bringing fresh content into the equation!
19. AlexiaRaye
388K Followers
I think that our lovely Alexia Raye is the only twitch thot here with an actual degree. And, what a degree it is. Biochemistry, no more no less!
She brings diversity to her channel by streaming content from various sources. For example, she can broadcast gaming content, such as Dungeons&Dragons, or Rust. Then she can switch to the Just Chatting category or broadcast something related to lifestyle.
Born in 1995, she is a fairly skilled gamer. The audience mostly remembers her from Vine before it was shut down.
If you want to see an unaware thot at play, this is where you need to go.
Our next Twitch thot comes from England and you may know her under the name Sophia White. She started streaming back in 2014 and has had plenty of success with the audience.
Although she may not have that large base of followers, she is still one of the most followed streamers in the UK.
Among her streams, you will find a variety of topics, from games to almost anything else. Just as an example, Just Chatting, Beauty & Body Art, WoW, Overwatch, Apex Legends, Teamfight Tactics, Hearthstone, and Sea of Thieves are among recently broadcasted contents.
What distinguishes Sophia from the other twitch thots on the list is that she is a self-taught make-up artist that currently creates highly creative body art that she regularly streams online.
And, with a body like that, it's a shame if you miss her streams!
Moreover, her skill in body painting earned her an invitation to become one of the first Twitch ambassadors back in 2018.
At this point, her talent was already affirmed having in mind she had reached the finalist position in the NYX Face Awards during the previous year.
And, yes, she is still with Methodsco.
21. Miss_Rage
367K Followers
"Playing video games for a living", is what her Instagram page says. That's thing No.1 to know about this Austrian Twitch thot.
The next thing to know is that her real name is Julia Kreuzer and that she was born in 1990. She started streaming in 2012, so again we have a veteran streamer.
And, as for why Miss Rage?, well, she would get angry when playing WoW and somebody referred to her as Miss Rage so the name stuck onwards.
She entered the gaming world through playing LoL and has expanded her game to Counter-Strike: Global Offensive, World of Warcraft, and Overwatch.
She keeps the streaming spark going by letting go of the strict streaming schedule. Practically, this means that she streams when she feels like it. This can't be all that bad. 
First, the audience is anxious to see her again so they enjoy the stream more. More importantly, the streams will not be forced. Things are better when you do them when you want to do them.
Besides games and her gaming skills, the audience sticks to Miss_Rage since they can always enjoy her giveaways, live broadcasts, and stream highlights.
22. Ms_Vixen
341K Followers
Ah, what to expect from a female streamer with such an indicative username?
Well, first of all, take note that her Twitch channel says "The broadcaster has indicated that this channel is intended for mature audiences".
Need I say more how thotty this twitch thot is?
Here we have another Variety streamer that is good at whatever she tries. Still, the area of expertise for Lanai Gara, AKA MS_Vixen, is the first-person shooter.
What people seem to forget about her is that in 2008-2009, Lanai was the No.1 player in Call of Duty: World at War Free For All. So, the next time you say girls can't be gamers, Gara will show up in your dreams and shoot you in your sleep.
Her gaming skills are at a high level and besides Call of Duty, she frequently streams content from Mario Kart, PUBG, Battlefield 1, and LawBreakers.
Besides her on-point gaming skills, she can also brag about being the founder of the Team V Gaming team.
Not bad, not bad at all!
Conclusion
That would be all, folks!
If you are looking for some hot looking girls with hot gaming skills on Twitch, this is a list of the best thots to start from.
Check them out and see which one appeals to you the most!
You sure can't be wrong whichever that you start from.
And if you are into more posts like this, check out some of the sexiest tik tok thots!