With around 1 billion users TikTok is a social network with endless possibilities.
Nowadays, TikTok is one of the most influential social media platforms where people can sing, dance, lip-sync, act, raise awareness about something, and eventually, start making money.
---
With a market of 1 billion creators, TikTok is a gold mine for content creators. You can easily earn money if you respect TikTok guidelines and make viral content.
How To Earn Money on TikTok?
1. Pick the niche, research your follower's habits, create content they like, and when you gather enough followers, reach out to companies about promoting their brands
2. Register on TikTok Creator Marketplace and collaborate with brand owners on sponsored content
3. Turn your account into a business one and sell goods under your name
4. Build your profile with enough followers and sell it to the highest bidder
5. Ask your followers for donation
6. Apply for the role of TikTok creators' manager
7. Become a TikTok adviser/social media manager
---
One can make a lot of money thanks to the various opportunities available on this social media platform.
Therefore, popular content creators are looking for the best ways to monetize their videos and followers.
We will show you the ways how to make money on Tik Tok.
Why Is the TikTok App so Powerful?
First of all, TikTok has been downloaded around 3 billion times and it has 1 billion active users.
So, we can look at TikTok as a huge market where you can see different people, brands, and opportunities.
Secondly, this social media offers you something that no other social network can offer thanks to TikTok's famous and distinctive algorithm.
Unlike Instagram, where your stories disappear after 24 hours, TikTok videos or stories do not disappear, and you never know when the algorithm is going to gather them.
Namely, you can upload videos and videos, but thanks to the TikTok algorithm you never know when your videos' popularity is going to skyrocket.
It is highly possible that you will have to wait for a few months or even a year for it to happen.
But when it happens…Oh boy.
First, your views are going to soar, then the number of followers, and finally business opportunities will appear.
How to Make Money on Tik Tok
Although TikTok does not pay directly for creating content, there are ways in which TikTok ensures that its most creative content creators have some kind of financial support.
TikTok has its own fund called the "Creator Fund". But we will talk about it later.
When you create your TikTok account, be ready to put some effort into organizing it properly.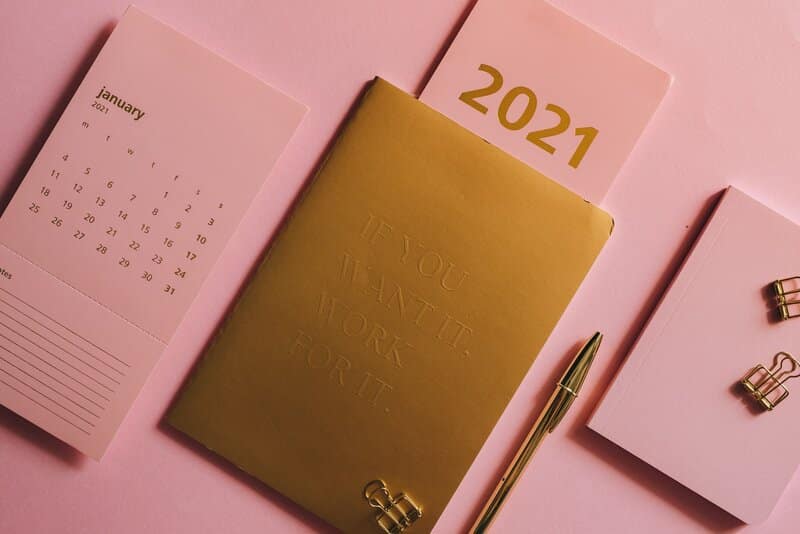 First of all, plan what you will do, and what type of content you will be posting.
It is good to base your content on trending hashtags and categories. Moreover, if you could merge what you like with what is popular among TikTok users, success is guaranteed.
Secondly, bear in mind that TikTok is a social media platform intended for fun.
So, if you want to become one of the TikTok influencers, you need to create new and engaging content for your dedicated fans every day.
Finally, no matter how much money you can possibly earn do not compromise.
For example, never advertise things that you would never use or recommend to someone.
After putting into practice the aforementioned pieces of advice, it will be much easier for you to use some of these methods and make money from TikTok:
1. Become an influencer
If you put a lot of effort and spend a lot of time when creating content, the results will come.
All TikTok creators and famous TikTok stars have begun as ordinary followers or users with almost no influence.
However, thanks to hard work and innovations success have eventually come.
As we said above, if you organize your channel well, and gain a loyal target audience, you can catch the eye of various brands that might offer you the possibility to create exclusive content for them.
Moreover, the number of people who follow you and the brand deals you have made will give you some influence on TikTok, so your word will be respected.
Therefore, as you can see, when you are an influencer you will be a great match for the influencer marketing agreement and promotion of brands' merchandise.
2. Make money on TikTok sponsored posts
As we have said above TikTok is a place where many brands are looking the promotion of their goods.
Therefore, after some time, if your videos are engaging and if your number of followers is growing some brands might approach you and propose you create sponsored content.
The brand representatives might ask you to mention or describe their goods in some of your videos, and in return, they will pay you a certain amount of money.
On the other hand, you too might get in touch with brands and ask them if they want to cooperate.
The collaboration with brands might depend on how many followers you have.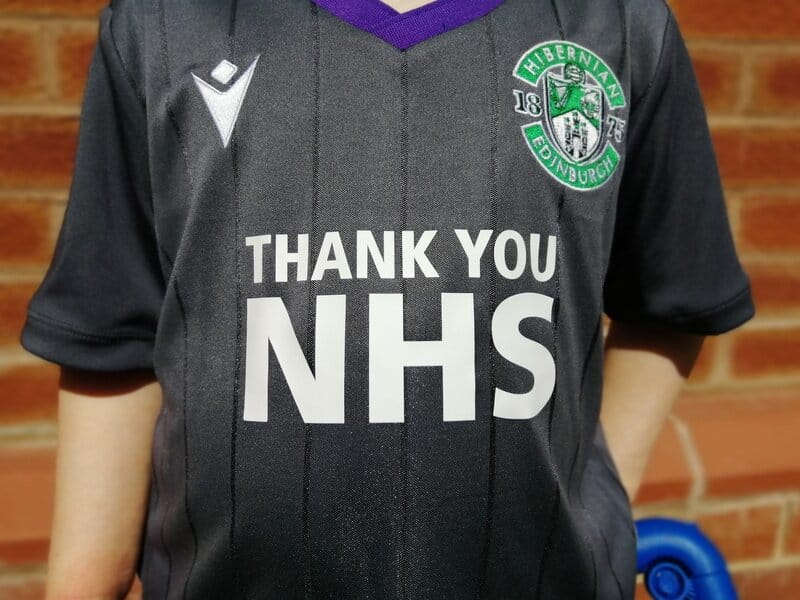 The more popular you are the more money you will get, as well.
For you who are at least 18 years old, have over 100K followers, and have got at least 100K likes in the period of the previous 28 days we recommend TikTok Creator Marketplace.
TikTok Creator Marketplace is a platform where brands can contact you easier and offer you a collaboration.
However, bear in mind that you will have to work with and create sponsored content for smaller brands at the beginning.
Therefore, the fees will not be as high as you might have expected, but that is something you need to be ready for.
3. Sell products of your own brand
The second method is very similar to the first one.
The main difference is that you sell your own products.
So, let us say that you have around 100k followers and that your TikTok videos are always among the most popular.
The next step is, of course, to create your brand.
In order to make money, you need to turn your regular TikTok account into a business account so you can use its advantages.
Namely, thanks to a business account you can put a link to your online shop or website in your TikTok bio.
Therefore, whenever someone enters your links you can earn real money from Google ads and your visitors might purchase something of your goods, as well.
If you opt for making money by selling your own goods, we recommend you post content related to your brand from time to time.
For example, if you have created your makeup brand, make videos about fashion and makeup and upload them to your TikTok channel.
You can also invest some money and make your videos part of sponsored posts that will appear more often to the target crowd.
It has never been easier to sponsor your posts thanks to the TikTok ads service.
Another good thing would be to make influencer marketing arrangements with other TikTok creators to promote your goods.
Some of those creators could be your friends, so you will not have to pay for an advertisement.
Moreover, if you do not have one, create accounts on other platforms such as Instagram or Facebook in order to make your business more profitable.
4. Sell your TikTok profile after you get enough followers
This is a great way to make money on TikTok because some businesses or persons do not have enough time to develop their own accounts.
Therefore, they are willing to buy accounts and eventually use them for advertising and selling merchandise.
As we all know, one needs time and energy to develop a TikTok profile.
It is not easy at all because people are looking to buy only those accounts that have an active base of followers and some previous content.
Therefore, the TikTok user and creator who wants to sell his/her account must know that themed accounts are much easier to sell.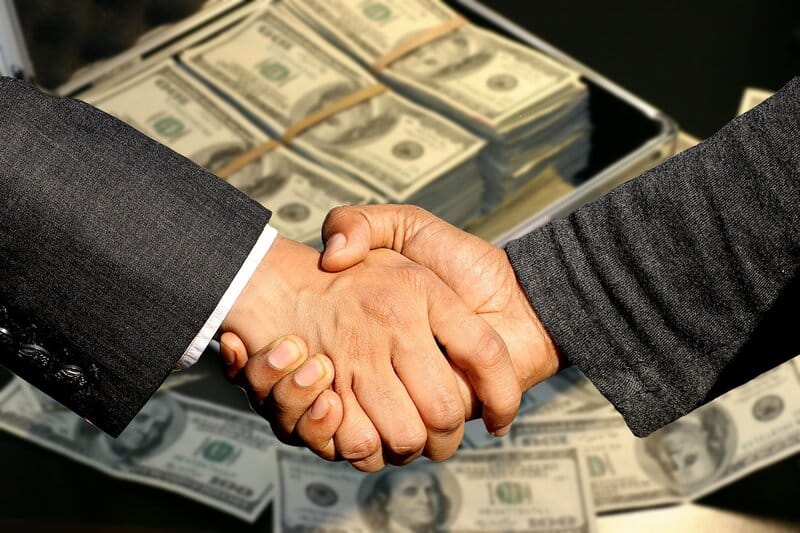 It would be great if you could create a few accounts about different topics and different account settings.
For example, one may be about unboxing, the other about interesting landscapes and geography facts, and the third about fashion.
However, you need to pay equal attention to all of them and you must keep posting short videos regularly on every account.
If you chose to create a personal account, no matter how many followers it has, it would be harder to sell.
So, think about a niche of your account, put some effort into it, and you can sell it after some time.
5. Collect donations and make money on TikTok
This is basically a built-in feature thanks to which you can monetize TikTok coins.
But let us explain how the TikTok coins function.
A user goes to his profile and purchase coins. 100 coins are priced at $1.39.
So, one can purchase a lot of them for a small amount. Then one waits for his or her favorite streamers to go live on TikTok.
When they go live, and if he or she likes their content, one can send "virtual gifts"- reward them by sending coins.
Now you might ask what the streamers do with all those coins.
Well, when they receive coins, they can turn them into TikTok diamonds, and afterward, convert those diamonds into real money.
The money directly goes to the Paypal account linked to the TikTok profile.
Be mindful that the weekly withdrawal limit is $1000, and that $100 is the minimum withdrawal amount.
However, bear in mind that not all TikTok users can live stream and make money on TikTok in this way.
Only TikTok profiles with a large number of followers and consistent content creators behind them can count on this feature.
Some other platforms, similar to TikTok, like Douyin, offer other interesting ways of making money.
Namely, Douyin users can stream and organize some sort of auction where they will sell different goods.
The viewers can compete at the auction and purchase what they like.
Due to the fact that Douyin is TikTok's predecessor, that their content aligns pretty much and that the same company owns them both, we believe that the users can expect this feature to become part of TikTok pretty soon.
6. Become TikTok creators' manager
TikTok creators often do not have enough time to spend on platforms such as the TikTok creator marketplace.
Therefore, they might miss possible opportunities to make money from TikTok.
In order to prevent that, TikTok creators often hire someone to act as a middleman between an influencer and a brand, and they pay very well for that service.
A middleman's job is to:
So, if you are resourceful and capable apply for that role.
Moreover, this is a great opportunity for you to earn money from TikTok, but still not be a part of the TikTok community as a user.
7. Become an adviser
There is an ongoing rat race on social media.
People and companies are competing among themselves for the top place on social media sites.
Because of the aforementioned situation, users and companies need advice on how to beat their competition and be the most popular.
That is where advisers or their "influencer agency" enter the scene and make money on TikTok.
If you are a successful TikToker who has millions of followers, whose fans feel appreciated, and who always organizes successful influencer campaigns you are the right guy for the job.
Namely, celebrities and rich companies might approach you to become their "TikTok consultant".
That means that they will pay you to create a strategy for boosting their views, likes, and shares on TikTok.
Sometimes you will be in charge of their accounts on other social networks like Instagram or Facebook, as well.
TikTok's Creator Fund
Social media networks often try to foster the improvement of their talented members.
Therefore, people from TikTok have decided to establish a creator fund.
The TikTok creator fund will help and reward dedicated content creators.
People who can apply to the TikTok creator fund:
Are based in the US, UK, Germany, France, Spain, or Italy.
Are 18 years old or older
Have a minimum of 10,000 followers
Have a minimum of 100,000 video views in the last 30 days
Have an account that fits with TikTok Community Guidelines and ToS
If you see that you can apply for the funds, do so through your creator/pro account.
Of course, those who have the most followers on TikTok will earn the best.
For example, people with millions of followers will be able to earn over a million dollars per year.
On the other hand, other accounts with thousands of followers might earn a few hundred thousand dollars per year.
As we know, TikTok requires a lot, but it has shown a solid understanding of the creators' efforts and has made this system in order to help users keep uploading videos of high quality.
Conclusion
TikTok is just like other social media platforms- a great way to get in touch with various people and trends from all around the world.
Due to the huge number of people who use TikTok and various creator tools one can make a great video and get well paid for that.
In our text, we have depicted multiple income streams hoping that one of those revenue streams will be suitable for you.
To sum up, we wish you good luck and we anticipate that your story will be one of those legendary success stories!