If you have decided to join the social media called TikTok for business, then you are definitely aware of the ads and marketing strategies you need to use in order to gain success on it.
How TikTok ads work and what is the easiest way you can come up with your own TikTok ad campaign is something all beginner TikTok users tend to struggle with, and I have decided to help you figure it out.
---
TikTok ads are the best way to grow your channel and earn money. So it is crucial to create great ads and target the right audience.
How to Advertise on TikTok?
1. Create a TikTok campaign (and set up its objectives)
2. Choose ad group (target specific niche, audience, optimize your campaign)
3. Start advertising through the TikTok ads manager (after you set up the budget)
TikTok Ads Optimization Tips
1. Add relevant tracking links to your TikTok campaign
2. Create engaging content
3. Promote your ads on other social networks
4. Include TikTok hashtags
5. Use in-stream ads (but only if you have already built your brand)
---
In case you want to find out how TikTok advertising videos work and what is the easiest way to come up with them, this is the article you need to read!
How Do TikTok Ads Work?
Even though everyone is aware that video ads are the main type of TikTok ads you will see all around the platform, most people are not aware that there are several different advertising strategies.
When using TikTok, you can choose whether you will create campaigns, ad groups, or ads, which actually make it a lot similar to regular Google ads.
In order to help you understand TikTok ads and the Ad spend strategy better, I will try to explain all of these options to you and help you realize which one of them will work the best for your content and TikTok account.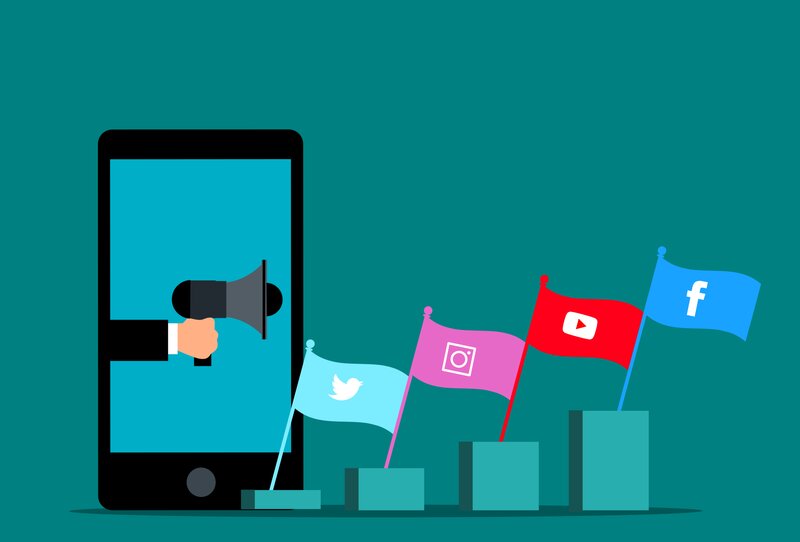 1. Create a TikTok Campaign
In order to create any of your TikTok ads, you will need to start with a basic TikTok campaign.
You need to set a specific campaign objective, which is actually choosing what the outcome you want to get with your ads is.
When you are coming up with a campaign, TikTok will give you several different objectives you can choose from, so you can decide whether you want to attract more traffic to your TikTok app account, or if you want to draw more niche followers,
TikTok's ad platform also allows you to choose your TikTok advertising cost, and you can even set up a specific monthly budget.
When creating the budget in your ads manager, you can choose whether you want a monthly, daily, or lifetime budget.
The amount of money you set this time will be used in the future too, but you can feel free to choose your ad placements and budget whenever you want, or even to completely give up on TikTok ads on your profile.
However, the campaign objective allows you to have multiple choices for the ad group at the same time, which is really an amazing feature, especially if you plan to do different brand takeover ads all the time.
Most big influencers set up a great campaign objective because it is the easiest way to handle their ads manager and improve the user-generated content they keep on posting all the time.
2. Choose Ad Group
Once you create a campaign, you will also be able to choose among several ad group options and set up different specifications and features on all of your TikTok ad groups.
The app will allow you to choose precise placements, target a specific and niche audience, control your ad performance by setting optimization the way you want it to be.
You can also create a specific ad budget for all of your clients and all different campaigns, but you will need to control ad details from time to time just to make sure the app doesn't mess anything app.
It will basically work like you have a separate TikTok ad account for all of your clients, which is definitely an amazing thing and will help you immensely with ad delivery on the platform.
Also, you need to choose a bidding method, which will be remembered by the ads manager and will usually be used for all the content you keep on posting.
A bidding method usually needs to be in sync if you want to have success with all of your ads, but this is something that is usually reserved for influencers who have millions of views and followers.
3. Start an Ad via the TikTok Ads Manager
The ad is the final outcome – once you sort things out with your ads manager and ad group, choose a daily or lifetime budget and gain access to automated creative optimization features.
When you are using TikTok for business, creating your own ad and getting into the world of TikTok advertising is certainly the most interesting and important thing.
Every TikTok user who is striving to build a huge platform for themselves and become a professional in TikTok ad creation needs to have a clear idea of what they want to achieve with their TikTok advertising and what is the main goal of their video ads.
You don't really need to be a genius in order to create a TikTok ad, and all you need to learn how to handle is uploading your photos or videos that need to be used in the ads and finding the right way to raise brand awareness.
How Does TikTok Rank Ads?
Now that you are familiar with TikTok advertising and all the options it offers, you will definitely be able to come up with the right TikTok ad campaign that will work best on your account and have an effect on your followers.
However, if you want to have a successful TikTok ads campaign, you will need to realize in which way TikTok ranks ads and how you can optimize your ad group in order to get ranked as high as possible.
Even though the secrets of the TikTok ads algorithm are still not completely revealed, after a while, you will be able to figure things out and learn how to grow TikTok for business and market your profile the best way you can.
In order to reach the highest ranks, you will need to make your TikTok ad account relevant, popular, high-quality, and with a good bid price.
Good video ads will always gain more recognition, and when using TikTok for business, quality should always be way more important than quantity.
If you manage to create high-quality TikTok ads all the time and attract more and more TikTok users this way, you will not only get more ad revenue but also get recognized by a larger number of brands.
TikTok Ads Tips
1. Make use of relevant tracking links
One thing that can also help you a lot is adding relevant tracking links to your TikTok ad campaign and making sure it fits the wishes and needs of your targeted TikTok users.
2. Create engaging content
Engagement is also extremely important for TikTok ads, and you need to make sure other TikTok users are attracted by your content; otherwise, you will never be able to make popular in feed ads, and you will need to completely rely on your own efforts and strategies.
3. Promote via social media platforms
Also, make sure that once you have posted your TikTok ad, you are able to share it to your other social media accounts or have it reposted and reshared by other bigger TikTok influencers because this is the easiest way to expose your TikTok ads to a larger number of people.
Those TikTok ads that are able to get a lot of likes, shares, and comments will always become the most popular on the platform, and they will be able to solve into bigger ad formats and bring you a lot of income.
4. Use TikTok hashtags
You should also make sure you use a TikTok hashtag and try using as many as you can.
No daily or lifetime budget can help boost your TikTok ad unless it is receiving engagement from other people on the platform, so make sure your ad formats are able to do this.
You can even create a specific hashtag challenge under your video, and this is always the best way to become famous on an advertising platform and gain a lot of brand engagement without too much struggle.
5. Consider using in-stream ads
In-stream ads can also work great for you, but this is something I would only recommend to those influencers who have already gained brand affinity and have got the opportunity to do a brand takeover, because otherwise, you may not get any income or gain any success with it.
---
Since TikTok is still a pretty new advertising platform and not too many people are using their TikTok videos as a thing that can help them earn money, you will be able to understand the ad creation process pretty fast and definitely launch a lot of interesting TikTok videos.
However, how well they will perform and whether they will be able to reach target audiences is something that mainly depends on your effort and all the actions you take in order to design eye-catching ads, so I would really recommend you to push hard and try to become a star of the TikTok algorithm.
You don't need a thorough TikTok marketing strategy in order to gain success – all you need to do is make sure you upload a new video frequently and create content that will fit your custom audiences and help you get the brand exposure you are seeking.
How Can You Create A TikTok Advertising Campaign?
Creating a TikTok ad campaign is pretty simple, and you can really do it all by yourself if you have downloaded apps that are a must.
The first thing you will need to do is sign up for a TikTok ads account where you will need to fill out several forms about your business and the income you will be receiving from the platform.
Within 48 hours, one of the representatives of the platform will be reaching out to you and inform you that your account is all set and prepared for use.
Once this has been finished, you will be able to open your preferred ad format and open your TikTok ad dashboard.
From the dashboard, you will be able to choose the Campaign option and start creating your new original ads.
After that, you will need to choose your campaign objective and set up all the settings regarding your in feed ads.
When this has been done, you will need to create your TikTok ad group, and this is the step that will take you a bit more time because you will need to decide on the ad format, a lifetime budget ad performance, and many other things that are crucial to a successful TikTok ad campaign.
One of the most important things is choosing Placements because they will decide where your ads will be showing up and how frequent they will be.
The best choice for all people who don't have a targeted audience yet is definitely Automated placements because their ultimate goal is to make you as successful as possible on the TikTok algorithm.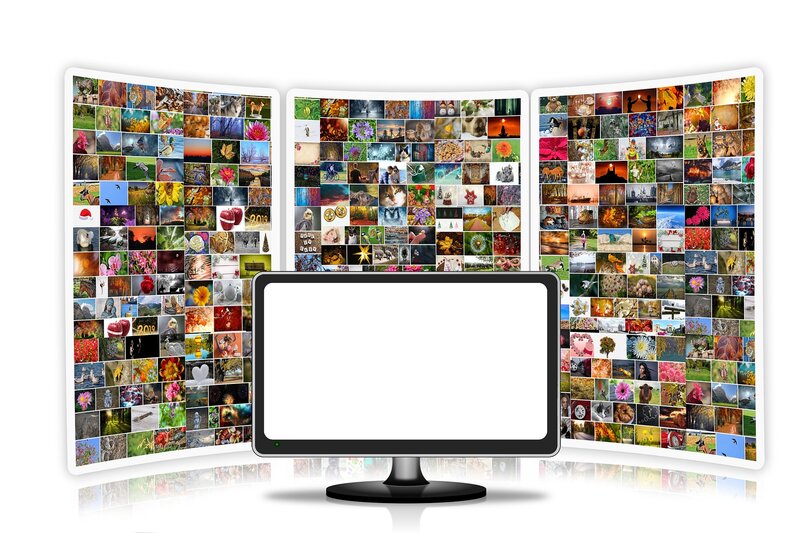 The right ad placements can be crucial to your ad performance, so make sure you always make the right decision and choose the best options because you definitely don't want to sabotage yourself for no reason.
You will also need to share some ad data about the brand or the product you are promoting, but this can easily be handled if you know what you are doing.
Things like promotion type, display name, tags, categories, and comments are also something you need to include if you want to create a smart video that will perform well, so make sure you don't write stupid things in these sections.
There are also TikTok demographics and device options that can be extremely important for international, but also Japanese advertisers tend to be the biggest advertisers on the platform.
If you are creating full-screen ads, then you really need to pay attention to this because it is extremely important to attract the right audience, otherwise, there are little to no chances for success.
TikTok thrives when you are able to set up all the best settings, so make sure you do it and create the right ad name that will help you drive traffic and international audience to your profile.
The more effort you put into creating your ads and setting up all of these options, the more revenue you will be able to gain and easier it will be to gain access to the right audience.
Conclusion
As you can see, creating your own TikTok ad really isn't that complicated and it is quite easy to create individual ads even if you have no professional help.
For that reason, make sure you design your performance in the best way possible and reach the right audience that will help you grow and earn on the platform.