I believe that all people who join TikTok are thinking of making it a source of income at some point or another, and in order to do that, you have to have a lot of TikTok followers.
All social media platforms are quite challenging when it comes to gathering a loyal audience, and getting a lot of TikTok followers is especially hard because this social media platform is still quite new, and not everyone is able to realize how things work on it.
---
You can use several strategies and TikTok options to gain more followers for your videos. I am going to list all of them.
How To Gain More Followers On Tik Tok?
1. Identify your target audience and create content for them
2. Check TikTok trends to find out what people like
3. Use hashtags for easier indexing/discovering
4. Post videos when the largest part of your target audience is active
5. Promote your TikTok account on other social networks
6. Get in touch with other TikTok users
7. Create UGC (User-Generated Content)
8. Use TikTok growth tools (like Social Buddy)
---
If you want to grow your TikTok account and get more TikTok followers, you are in the right place because I will help you find out what are the most important things in TikTok content and what is the easiest way to make people click the follow button on your profile.
How to Get a Lot of Followers on Tik Tok?

1. Find Your Target Audience
The key to how to get a lot of followers on Tik Tok is being able to identify your target audience and find out who are the people who watch your TikTok videos every day.
If you have a premium TikTok profile, you will be able to get access to all the TikTok analytics and a variety of information about your target audience that will help you in creating your content and coming up with new videos.
A TikTok pro account is something you must invest in if you want to start earning from TikTok because it will provide you with all the information about demographics, locations, niches, and hashtags your audience prefers.
If you want to get more TikTok users to follow you, you need to create a TikTok strategy and find your own niche audience.
People who cater to a lot of trends and popular hashtags tend to blow up at some point or another, but in general, those who have a loyal niche audience are the ones who have the most success on this social media.
For that reason, do deep research on your TikTok audience and make sure you create content and use relevant hashtags that will cater to their wishes and likes and are not the most popular trend at the moment.
2. Take Advantage Of TikTok Trends
In case you are starting from zero, and you don't know how to attract the attention of other users, you should definitely get the use out of popular TikTok trends.
You can create short videos that have trending songs, dance videos, TikTok duets, or film rea actions to funny music because those are the things that tend to have the largest number of views on TikTok.
It will not really help you increase brand awareness and build a name for yourself, but once you start gaining followers and video views on that one video, you will be able to start creating your original content and filming things for your niche audience.
Many TikTok creators used this strategy in order to grow their social media channels, and when they managed to get a lot of use out of trending hashtags, they have decided to come up with their own challenges and target specific demographics.
3. Use Hashtags
The TikTok pro tip you need to hear is to use hashtags all the time because that is the way you will get on the Discover page and grow that followers count.
You have probably seen that every user's video has a lot of general hashtags, and even though sometimes they have nothing to do with the video, they are still amazing things.
No matter whether you are posting educational content or just doing dance challenges, it is very important to always post captions and include hashtags in them because it will allow your organic posts to blow up on the platform.
The TikTok algorithm loves hashtags, and those who always end up on the For you page are not the ones who upload videos every single day but those who use the most hashtags.
It will help you both get followers on TikTok and also become someone who the algorithm will always reward, so you should definitely use all the relevant hashtags on your videos.
4. Post In Prime Time
When you spend hours creating videos but in the end, they flow because the algorithm didn't pick them up, you need to ask yourself what it is that you are doing wrong.
If much worse videos can end up on the For you page without any problems, why yours isn't performing the same way?
The biggest problem is that most people who create content post it whenever they feel like it, completely ignoring the information about their TikTok followers and target audience.
All TikTok users and creators need to know that the best time to upload TikTok videos is at the moment when the largest part of your target audience is active.
That time is called prime time, and if you have a premium TikTok account, you will easily be able to see what is that part of the day for you.
Everyone who wants to get more TikTok followers should pay attention to this because the key to having TikTok videos that perform well is in posting them when your target audience is the most active.
It heightens the chances of popping up on people's homepages, and it makes you more visible to TikTok users who follow you but don't always see your posts on the Discover page.
5. Cross-Promote Your TikTok Account
Many people underestimate the power of cross-promoting to bring you more TikTok followers, but in general, this can be one of the most powerful moves.
If you already have a large following on other social media platforms like Instagram, Facebook, or Youtube, you should use them to share your TikTok content and promote your account.
The target audience is definitely the same on all of your social media platforms, and it would be great for you if all of your followers had a TikTok account too.
You want your TikTok profile to be made for a specific target audience, and if you don't know how to attract it on TikTok, the best thing you can do is find them on other social media platforms and make them move to TikTok.
If you are a part of a certain niche, it should be easy for you to promote a TikTok video and gain more followers because once they see someone from their group is active on this platform, they will reconsider enjoying TikTok content too.
You can share your videos on all other social media and get more followers both on them and on TikTok, which is also a great choice.
Make sure you remove the TikTok watermark before you decide to share them on other social media, and when coming up with it, be aware that they should fit the user-generated content and have enough hashtags that would help them blow up on the platform.
If your Instagram followers see that you have interesting content on other social platforms, too, they will definitely go to your TikTok and look at some other videos and even subscribe if they find it to be good enough.
Never doubt the power of cross-promoting because the same video that may end up with 100 views on TikTok can get you 100 000 views on Instagram and bring you more followers than you would have thought.
6. Engage With Other TikTok Creators
Many people underestimate the power of getting in touch with other TikTok users and creating duets or double videos that will be appearing on the For you page all the time.
The TikTok algorithm rewards posts that are made in cooperation with another person, so if you want to get followers on TikTok, it can be a great idea to create videos with someone who is a bit more popular than you.
If you have a friend who has a large audience and is willing to cross-promote and film videos with you, you can easily raise your brand awareness and become a favorite of the algorithm.
The TikTok analytics always follows the interaction you have with other users, and if you create the same video as them or include them in your own, you will definitely get a lot of new followers.
Those are also free followers because you don't really need to invest any money to get them but rather try to create awesome content with other TikTok creators.
7. Create User-Generated Content
The user-generated content is the content that is rich with popular ad general hashtags and is a collection of different challenges and short how-to videos that tend to be the most popular content on TikTok.
You can come up with your own challenge and create your own user-generated content, or you can get used to some of the most popular trends on TikTok.
In general, things that work the best are TikTok duets, trending songs, and dance challenges, but those who create makeup tutorials and how-to guides also tend to have a lot of success and are always recognized by the algorithm.
8. Use TikTok Growth Tools
Just like on all popular social media platforms, there is a variety of TikTok growth tools too, and even though they are not the best option for attracting more TikTok followers and can even get you some fake followers, it is a good thing for beginners.
If you have just started creating TikTok content but don't understand how to get your first followers on TikTok, then you should definitely give a try to some of these tools.
One of the most popular tools for attracting TikTok followers is Social Buddy which allows you to target and describe your content and then recommend it to TikTok users who seem to be fond of it.
This is the most genuine tool for getting TikTok followers because it takes into consideration their real interests and things that generally pop up on their For you page, so you can even grow a loyal audience this way.
If you want to increase brand awareness, this may not be the best way to do it, but if you have success on most social media platforms but still can't realize how TikTok works, then I would definitely recommend you to use it, at least until you gather enough followers on TikTok and start making money from TikTok ads.
Buying TikTok Followers
One of the fastest ways to get a lot of followers on TikTok is to simply buy them from an appropriate app.
Doing so can result in a ban if caught, however, so you should only buy TikTok followers from proven and trusted websites that have a good reputation with the community. 
Let's take a look at some options:
1. Fueltok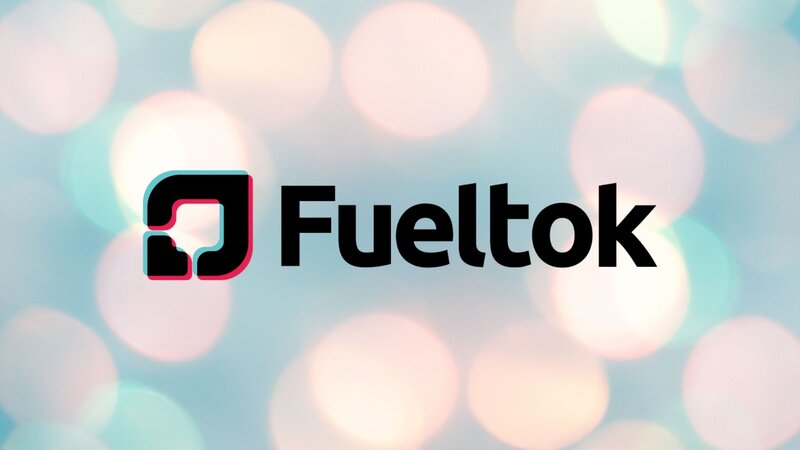 Fueltok is another excellent way to quickly buy and get many TikTok followers. This website and the corresponding app have been around for a long time, giving the app a ton of credibility.
It allows you to quickly and efficiently get a lot of followers at a relatively low price while also making it so that the Tiktok algorithm will believe your profile just went viral.
In addition, due to the fact that this app provides you with real followers, these purchases are much safer than in many other apps.
In the end, I believe this app to be one of the best choices to buy TikTok followers and grow your channel quickly.
2. Pubtok
First released in 2021, Pubtok is an app that allows you to purchase real followers from their website at a relatively affordable price.
One of the best things about this service is its anonymity: you aren't giving your real personal ID to anyone so getting caught isn't an issue.
Another great feature is the way they deliver your purchase: if you buy, let's say, a thousand followers. They won't appear on your profile instantly. Instead, to avoid suspicion, you will get your followers over the course of a few days or weeks, depending on their number.
The fact that you get a free trial and multiple ways to contact their customer support are great features, resulting in one of the best TikTok follower buying services overall.