With around 1 billion users TikTok is probably the most popular app in the world at the moment.
Although the number of Tik Tok users guarantees that there will always be funny videos and content, at the same time, it makes the job of becoming one of TikTok famous a little bit harder.
---
I have gathered some information that might be useful for you at some point. Let's talk about how to get famous on Tik Tok. Here are some tips:
1. Think about your TikTok content;
2. Post content consistently;
3. Add personality to your content;
4. Work with other creators;
5. Cooperate with different brands;
6. Advertise your TikTok profile;
7. Accept critics;
---
Further below, I will focus on explaining these tips one by one, so if you are interested, stick around to learn more!
Steps You Need to Take to Become TikTok Famous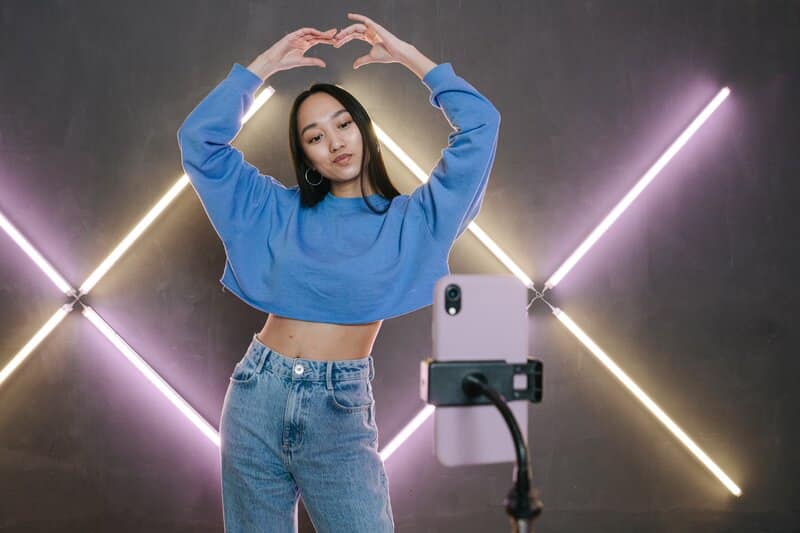 Here are the actionable steps that I think would be wise to make before and during your TikTok adventure:
1. Think about your TikTok video content
Before you download the TikTok app and start creating your content you need to devise the type of content you are going to present.
Namely, you need to create something unique and creative.
However, you need to check what the most popular TikTok categories are because you do not want to lose too much time on the things that are not so promising within the TikTok community.
For now, the most promising categories are entertainment (lip-syncing, dancing, pranks), fitness, and fashion.
Therefore, feel free to think of your own kind of entertainment content, where you can even merge a few different categories.
One can, for example, create videos where he/she dances and trains while wearing popular fashion brands.
Moreover, one can decide to create videos about some topics that are not too exploited by other TikTok users.
Those topics might be pets, book reviews, life hacks, or even interesting facts from geography or history, for example. In that way, you create your own, loyal target audience.
The trending hashtags can boost the popularity of your TikTok videos, and therefore of your TikTok profile, as well.
You can look for popular hashtags on the Discover page. That will certainly help you become famous on TikTok.
However, bear in mind that with some less popular topics it will be much harder to become TikTok famous.
But, once you do, your influence and viral videos will be spread even to other social media platforms.
But, always bear in mind that some people from the so-called Tik Tok community might not like your content whether it is of great quality or not.
You simply cannot satisfy everyone, and the sooner you realize that the better.
2. When you start posting your content, do it consistently
So, you have thought of your TikTok videos carefully, and finally, you have begun to create and publish them.
That is a great beginning. However, the real job starts now.
You need to post almost every day on TikTok!
That is exactly what will make your account visible to most people.
Posting a short video every day is a "must" for those who create brief TikTok videos.
On the other hand, content creators who like to make longer TikTok videos can post them 2-3 times a week.
Although some of you might be thinking that posting itself will ensure you hundreds of thousands of followers, that is not true.
Your TikTok followers only want high-quality content.
Bear in mind that the TikTok algorithm can establish if TikTok videos are watched until the end, if a user has followed the content creator who has created them, and it can grade the share-ability of your content, as well.
Therefore, I strongly recommend you not to gamble on this.
When you create videos think about them as your first, and put maximal effort into them.
3. Add a personal note to your videos
Social networks like Facebook, Instagram, Youtube, and TikTok have become a place where people often share their personal information, views, and feelings.
A great deal of TikTok users is the young (around 41%), who love out-of-the-box and open, personal approaches in videos.
Therefore, I strongly recommend you pay attention and include your own viewpoints and thoughts.
Although it often happens that famous TikTokers are mocked and judged because of their publicly stated viewpoints, they have a huge audience that supports them too.
Moreover, their genuine and real approach in videos shows their followers and other people how important it is, to be honest with others and primarily with ourselves.
So, do not be afraid to share your own opinion with the audience and followers.
Together with your own interesting content, your honesty will attract many other TikTok users and they will see that you are the real one in a world full of fake ones.
During and after the Australian fires, people were anxiously commenting on TikTok videos about animals running away from the woods affected by the fire.
They had tried to raise awareness that not only humans were endangered by the fires, but the animals, as well.
The social media users were worried, and the famous on TikTok were trying to help by donating and spreading the word about the fires.
Moreover, the community on TikTok, Youtube, Instagram, and Facebook created relevant hashtags like #australia and #prayforaustralia which certainly helped in saving a huge number of species from the fire.
Therefore, the whole world has seen what could be done if many TikTok famous and their followers honestly gather behind one strong idea, even in the times of the greatest catastrophes.
4. Cooperate with other TikTokers
So, when you have gained a certain number of followers who know what to expect from you, it is time to expand your TikTok horizons and maybe pick up some new ideas.
What is a better way of expanding horizons than meeting and collaborating with other TikTokers?
If you see that you are on the same page with some other TikTokers, meet them in person, talk with them and see if there is any chance for a serious collab between you two.
In case you make a partnership with a TikToker who has more followers than you, and he or she makes a video with you, or simply promotes you, you can expect a huge increase in your follower count.
Nowadays, there are many popular TikTok challenges that can be done in the duet.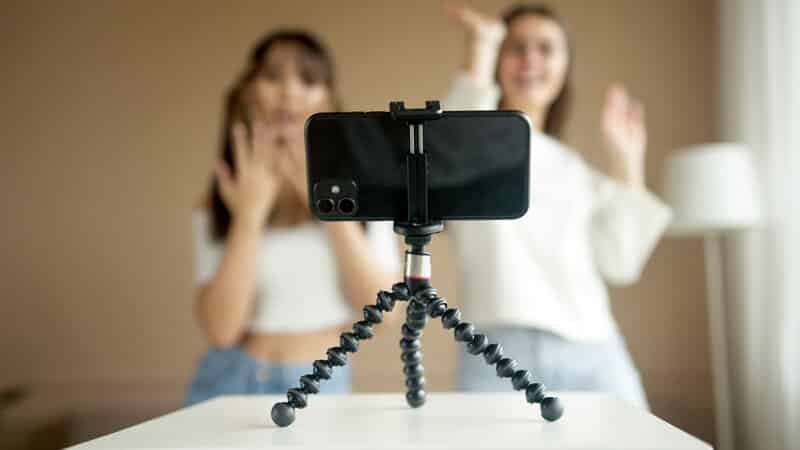 So, content creators often collab in order to create an answer to that personified in short videos.
Moreover, if one is a good dancer and the other creates popular new music the sky is the limit because dance is one of the most popular entertaining categories on TikTok.
Anyways, even if you do not find fame and achieve tremendous success in collaborating with other content creators, do not worry, you might become friends and the collab itself could be made again.
Another type of collaboration is simple support on different social media channels among which is TikTok.
Always support TikTok accounts that post high-quality content.
Making videos regularly is pretty hard so it means a lot to others when you like, share, and comment on their videos.
5. Cooperate with different brands
This is probably one of the most important things for every TikTok star.
The more you post high-quality content and the more videos you make, to a greater extent you will become attractive to different brands.
Although it is hard in the beginning even to think about some serious collab, be persistent.
Firstly, follow some popular influencers and brands. Then comment and like their posts, do not hesitate even to put some hearts or emojis in the comments section.
If there is an interesting TikTok challenge, do it!
Little by little, you will gain more followers and even the influencers or brands will strike up a conversation with you.
Finally, you can tag brands in your posts on your TikTok profile page, and after some time, if their officials like that they might offer you a collaboration.
That will certainly help your attempts to become TikTok famous.
The actual collaboration between a brand, and a popular TikTok account is called influencer marketing because the influencer, who is behind the popular account, makes a part of his own content intended for the promotion of the particular brand.
In return, the influencer will be paid by the brand.
Some of our friends from TikTok say that one can earn from a few hundred to a few hundred thousand bucks per month thanks to promotions or sharing a weekly newsletter from time to time via this popular app.
Overall, sometimes you will be the one who will be contacted, and sometimes you need to contact brands in order to make a collab.
Bear in mind that huge companies nowadays know the importance of internet marketing, and they are and will be ready to pay for adequate promotions.
However, before starting a collab with a brand think carefully if the brand represents the values that you appreciate.
If it does not it may disappoint your followers who might even unfollow you afterward.
6. Advertise your TikTok page
Although TikTok has not developed advertising, as well as other social media channels, have done, you can still pay to advertise your page on this app.
However, bear in mind that the number of followers and popularity of your account will not skyrocket right away.
It will take time, especially because the advertising is still in the developing phase on TikTok, unlike on other platforms where it functions well for some time now.
I recommend you follow hashtag challenges because the ads based on them tend to be more popular.
Nonetheless, when you open your TikTok app explore the available business models related to advertising in order to pick up more information.
Becoming famous on TikTok is not easy, so use other social networks like Instagram to promote your TikTok profile and videos.
Be sure to add appropriate hashtags when you post videos on TikTok because they can make a huge difference.
In fact, that is the gratuitous way of promoting your videos.
7. Be prepared that not everyone will love what you do
Even if you are the noblest creature on social media platforms there will be people who will judge and attack you verbally because of the views expressed in your videos.
As you gain more followers, you will see that more people will criticize you for what you are doing. You have to be ready to face that.
Many popular TikTokers often post about and say how stressful it is sometimes to do what they do.
To confirm the aforementioned thesis, I will mention the famous TikToker Milo, who has had a bunch of hate comments when he posted a video about the tough working conditions in call centers.
Generally, his audience was very supportive, but as always there were users who got something wrong and criticized or verbally attacked him in comments.
Bear in mind that if you want to become famous on Tiktok you will have to face those comments and avoid the potential breaking point. Do not give those comments much thought, just keep pushing and creating new videos.
Always beware that there are much more followers who love you than those who hate you.
Additional Tips on How to Get Famous on Tik Tok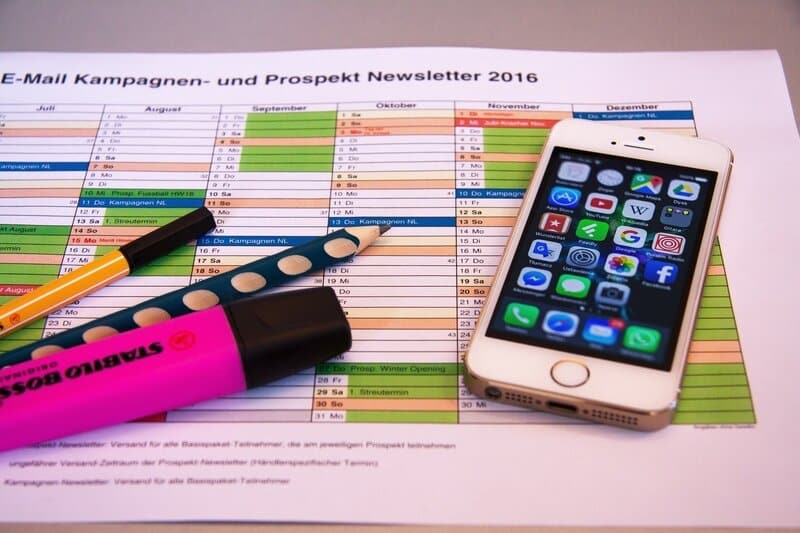 Tell a funny story from time to time
A video with a dose of humor is a good video.
But, an occasional funny video where you tell a joke or say something funny is a great video for us!
This is similar to the step where I told you to insert some personal opinions and thoughts into your video, but again a slightly different.
If you are witty in the real-life, use that for your videos too. Send a few videos where you tell jokes to your friends, and let them pick the one video which they most like.
Then post it, and wait for reactions.
On the other hand, if you do not feel confident joking too much, try learning some jokes as they are a kind of script.
Try telling jokes to a camera a few times. When you record those attempts, send them to your friends.
Eventually, they will advise you which video to post on TikTok.
Moreover, you can call your friends to record a joke instead of you. That is not a bad idea at all because both of you might get TikTok famous.
Ask your mates to share your TikTok account
In order to get TikTok famous, you have to be patient.
One of the small moves that can help you become TikTok famous is asking your mates to share your account or video in different Instagram, Facebook, Messenger, Whatsapp or Viber groups.
Therefore, mates or family of your own companions will share your video further.
Conclusion
Generally, I hope that this list has aided you in organizing your future steps towards achieving your dreams.
Many of these things you have already known, but I have tried to create an organized step-by-step instruction list to help you get TikTok famous.
Our final thoughts are that basically everything depends on the quality of your videos and your own charisma.
So, give your best shot, be diligent, follow hashtag challenges, and put strong efforts into every video you make and the results will come!