As we are slowly approaching the end of 2021 we can look back on some of the most popular trends on the TikTok platform.
As we can clearly see that the social media apps are exploding in the past year and a half due to covid and having to stay at home.
More and more TikTokers and other social media users emerge. With them, more viral videos begin to surface and with them, trends start.
Studies have shown that gen z 's most favorite app is TikTok.
Here we are going to talk about some of the most popular Tik Tok trends, how they began, and how you can be a part of them.
What Are TikTok Trends?
Throughout the past, we witnessed a vast variety of viral trends and viral videos cruising around TikTok.
Trends like in any other industry are a product of creativity that others seem to like and start doing.
One of the most common examples from Instagram is that even to this day people never stop posting the food they eat.
It's like everyone needs to showcase their meal, I don't get that.
This goes for TikTok as well, people film interesting videos (TikTok's) and as others begin to do the same thing as well trends start.
In most cases, if famous TikTokers start doing something new and other people like it, 99% of the time trends will start.
How to know if something is Trending
For anyone that spends their time on social media apps from Instagram to TikTok, this shouldn't be a problem.
When you start seeing the same type of dance/video poping continuously on your feed and not just by one person but by lots of them.
This is a clear sign that something is trending.
And as days pass more and more creators start filming the exact same dance/video or whatever, you can only assume one thing.
The new trend has started, some trends tend to last a long time while others can last to a couple of days/weeks.
With this type of content, you can never know the exact time it will go around the app itself.
Sometimes the Trend can become the brand itself, if that happens god knows if that trend will ever end. Did you ever see top brands fall out of trending?
The Top Three Most Popular TikTokers
1. Charli D'amelio (@charlidamelio)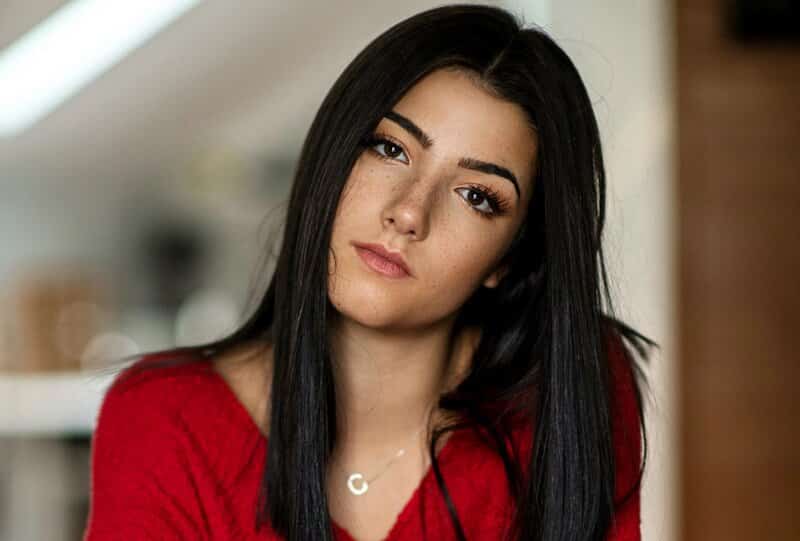 The main character on our list is none other than Charli D'amelio. With an astonishing 130m followers on TikTok, Charli holds her place as the most famous TikToker.
A lot of you might already know what Charli does and who she is, but I bet there are some of you who are not familiar, and here is her short story.
Charli was a competitive dancer and that helped her a lot when it comes to her TikTok career. In early 2019 Charli began to post on TikTok.
Quickly her popularity raised and she was the first TikToker to gain 50m and 100m followers and is now considered the biggest TikTok star.
Charli mostly does dance videos, short videos where she dances to different music. She can easily start a trend, if you would like to see her work visit her TikTok page (@charlidamelio).
As Charli has a large group of followers anything she posts quickly becomes viral. A lot of young girls copy her and that's how Trends can start.
2. Khabane Lame (@khaby.lame)
The second guy on our list and I could say the most lovable guy on TikTok is the mighty Khaby Lame.
Here we have the best example of an everyday man that became famous on TikTok and now sets trends.
For some of you who don't know this guy's story, he became famous making reaction videos on overly complicated "life hacks".
He would simply record himself doing the exact same "life hack" in a simple way without saying a word.
Quickly he became a trendsetter and everybody began doing the exact same thing he does.
I personally love his videos as he tends to say nothing while entertaining us with high-quality content.
3. Addison Rae (@addisonre)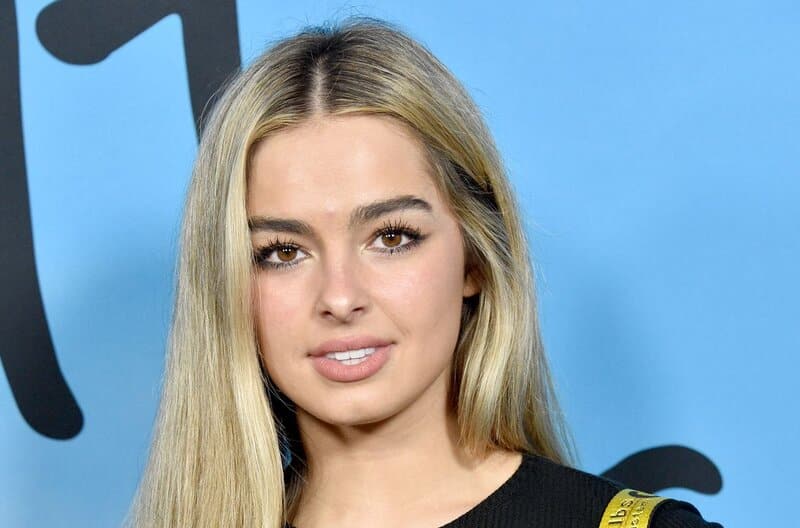 The third personality on our list is Addison Rae. While she isn't the most followed TikTok start she is the highest-earning TikTok personality by Forbes.
She began filming dance TikTok videos with her mom back in 2019 and her popularity raised rapidly. With 85m followers, she holds third place on the list of most popular TikTokers in the world.
She doesn't only make TikToks, she is also an actress and a singer. Therefore she has the best background to start a trend.
I mean starting a trend when you are this famous shouldn't be a hustle. The only thing she needs to do is make something that people are going to like, copy, and the trending will start.
Some of the Most Popular Tik Tok Trends
This list is made in no particular order as trends tend to end as well as new trends can emerge every day. This is the list of some of the latest TikTok trends and most popular new TikTok trends now.
1. Videos living in your head rent-free
You have all probably seen this trend, I must say it's one of my favorites because it's unpredictable.
With these types of trends, you never know what to expect and that's what I like the most about it.
But let's get back to explaining what this trend is all about.
Jess Marciante is the infamous TikTok star and the starter of this trend. I mean she has 150k followers so you might say she is famous, but compared to the OGs her time is yet to come.
In December of 2020, she posted a challenge that became absolutely viral. The challenge asked one question "What's a video that lives in your head rent-free?".
I love this challenge because people get to share that one video or videos that are stuck in their heads "rent-free". If I might say their favorite videos.
People posted from funny fail videos to emotional videos, basically anything that was living in their head "rent-free".
This is also a cool trend because basically anyone can do it, it's so easy, just film yourself lip-syncing "What's a video that lives in your head rent-free?" and then add that video.
I have seen a lot of cool and funny TikTok videos because of this trend. This trend is also a good conversation starter because everybody likes to see a funny video.
The popular hashtag is #rentfree.
2. Tell me without telling me
This is definitely one of the biggest trends on TikTok right now.
Basically, what this trend is all about, you have to film yourself showing something without telling a word.
This is just one example; Tell me that you are fast without telling me. You need to film yourself doing the said thing without saying a word.
This trend is a good example of a long-lasting trend simply because it is not tied to any specific categories.
It goes from, tell me that you are smart without telling me, tell me that you are.. and so on, you get the point.
It can show how creative you are and gives you the opportunity to create something unique even tho it's a trend.
Just like the previous one on our list, this one is also, in a way unpredictable, and that makes it even more interesting.
Young people love to see new and innovative stuff on TikTok and this trend brings exactly that.
Popular hashtags are #tellme #tellmewithouttellingme.
3. Learn on TikTok
As TikTok can be solely used for fun, it can also teach you something. This is also a very powerful trend which isn't surprising at all.
This is a popular trend and it seems like it will stay like this for a long time. Why? Well, the answer is somehow obvious. You can never get tired of learning new stuff.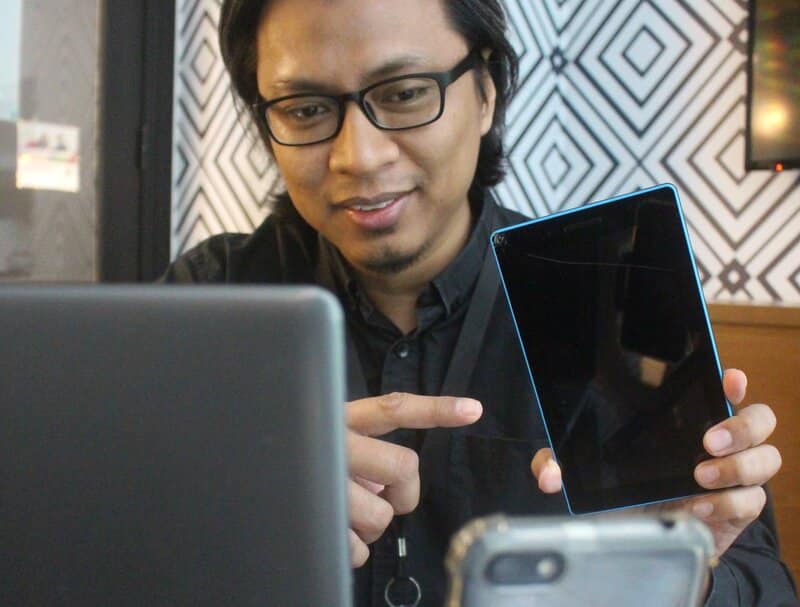 And this trend promotes just that. From learning how to quickly but efficiently fold your clothes to skincare to quick fixup on everyday household items/products we use.
This TikTok idea is the future. When you are able to watch a short video on the subject you need. And while doing that learn something, this is something that will never fall out of trending.
Just make your instant coffee turn on your phone and learn something new today with this cool trend.
Popular hashtags are #learnontiktok.
4. Zoom Meeting Mishaps
As this fuss about Covid is lasting longer than we could have ever anticipated, working from home is becoming the new normal.
Zoom comes in very handy in that situation. From online classes to business meetings, everything goes through zoom, and that is exactly how this trend started.
Let's start by explaining what this trend is all about. Simply put, it started as people forgot that their camera or mic was on and somehow got caught off-guard doing something awkward or funny.
The cool thing about this trend is that it's in a way natural. Of course, people started to make "fake" TikTok's on this subject.
But the best ones are made unintentionally. When you think about it this can happen to anyone.
Whether if you are having a bad day and have an outburst thinking your camera was off, or just simply by doing something goofy.
Therefore, if you don't want to become the next viral video check the camera is on before doing anything rash.
Popular hashtags are #zoommeeting #zoom
5. Thrift Flip
I could say that this trend is the most creative one, or it best shows your creative style.
In the first part of the video, the creators show their second-hand (thrift shop) clothes, and then they introduce new pieces they managed to make out of them.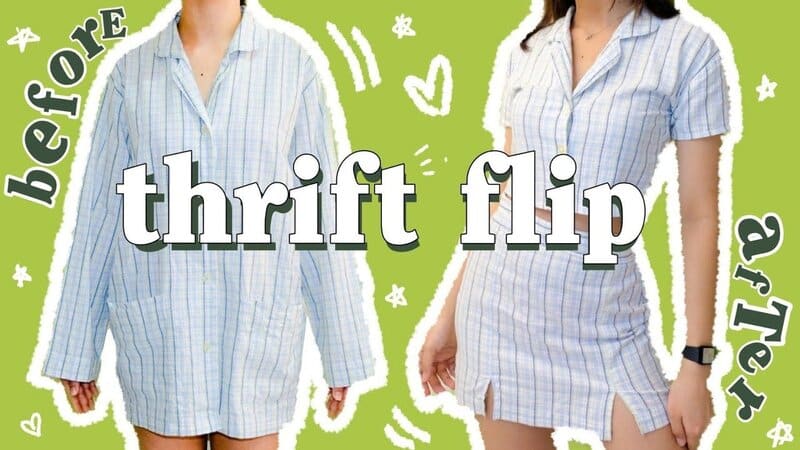 If you have followed this trend or even seen some of the results from the videos you must agree with me.
I love anything that has something to do with creativity, and this trend is all about that.
Play your favorite song get your mojo on and show other creators what you can do.
Some sick pieces were made from only an oversized dress or an old t-shirt.
This trend shows exactly how creative people can be and you can even learn something and maybe try to make some super cool pieces yourself.
Popular hashtags are #thriftflip #thriftflipclothes #sewingtiktok.
Some honorable TikTok trend mentions
These trends are not as viral as the ones above, but surely they deserve an honorable mention.
Conclusion
These are some of the most popular trends 0n the market. As trends pass new ones can emerge so be on the lookout.
Search the discover page on your TikTok phone app and discover new trends and challenges.
Hear cool stories and see the lifestyle choices of other people, see new popular content daily, and learn something along the way.
That is what TikTok is all about, and remember to follow creators so that they can give you exactly what you want, and that is good quality entertainment.