If you have recently joined the TikTok app or you are planning to become a TikTok influencer yourself, then you are definitely curious to find out all there is about the world of influencer marketing.
For that reason, we have decided to come up with the list of the most popular TikTok influencers that are followed by millions of people across the world and who have a strong social media presence everyone would be envious of.
Some of them made it through lip-syncing videos, others because of dance videos, while others are beauty or skincare influencers.
Whatever their specialty may be, we have decided to gather the 10 most popular TikTok influencers all in one place and help you understand the secret behind their success.
Most Popular TikTok Influencers
We have gathered the top TikTok influencers and fellow content creators that have managed to gain millions of loyal TikTok users and establish themselves as a famous TikTok personality that has an easily recognizable audience.
1. Charli D'Amelio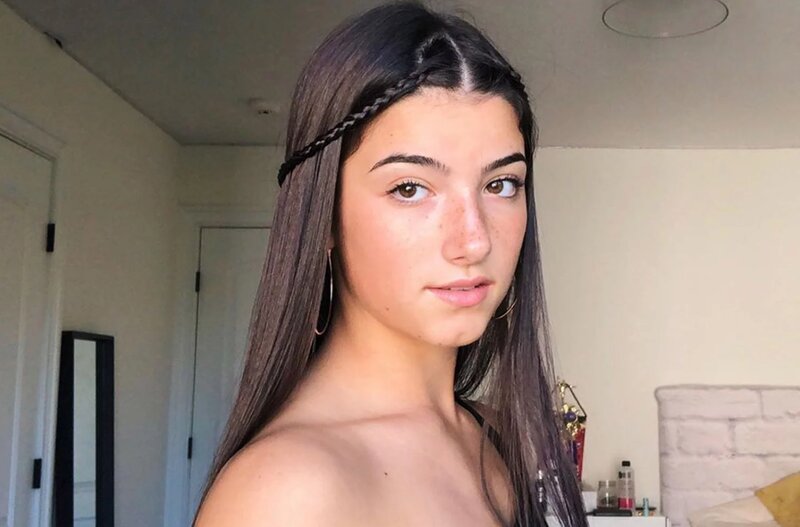 There is no way you can have a TikTok account and not know about the Amelio family that is probably the most popular family on TikTok.
Amelio sisters have managed to gain a massive following within just a few months, and nowadays, their names are everywhere in Hollywood.
Charli is definitely the most famous person from this family, and thanks to the TikTok algorithm, she has managed to gain over 100 million loyal followers that are dedicated to watching her music videos and lifestyle videos.
Even though she is not a regular beauty or fashion blogger, she is known for publishing TikTok content related to these topics, and she has contracts with some of the most famous brands out there.
She is probably the first person that started using TikTok as an influencer platform, and she was able to continue making engaging content that still keeps these people dedicated to her profile.
Influencers on TikTok tend to give up on the platform once they gain enough followers, but Charli stayed true to herself and her 100 million followers, so she decided to continue her TikTok work, and you will still find her publishing TikTok content regularly.
Even though she tends to focus on brand takeover videos, she still comes up with comedic skits and simple videos filmed to trending songs.
2. Khaby Lame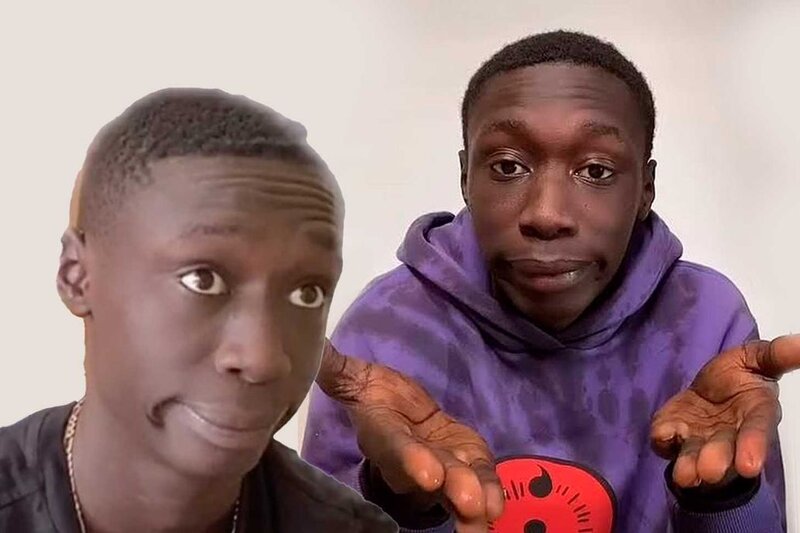 Khaby is a TikTok influencer from Senegal who actually joined this social media platform with a mission to show you how simple life hacks work and how you can solve complicated home problems within minutes.
Even though he is not a person you think of when you hear the term TikTok influencer marketing, he has the second most followed account on the TikTok social media platform.
His social media personality is actually based on helping people and filming TikTok videos that will make your everyday life a lot easier.
This is the type of content that doesn't appear too often on social media platforms, whether that be Instagram or TikTok, but it is also the reason why he is so popular in the world of influencer marketing.
He is sponsored by some of the most popular brands worldwide, including Target and Amazon that have basically anything you can think of.
Khaby still posts videos regularly, and he makes sure to continue growing his channel and social media personality in the best way possible.
The massive following comes from all the people who are interested in making their lives easier and want to find the right products that will help them out, and those are the things Khaby is able to offer you.
3. Bella Poarch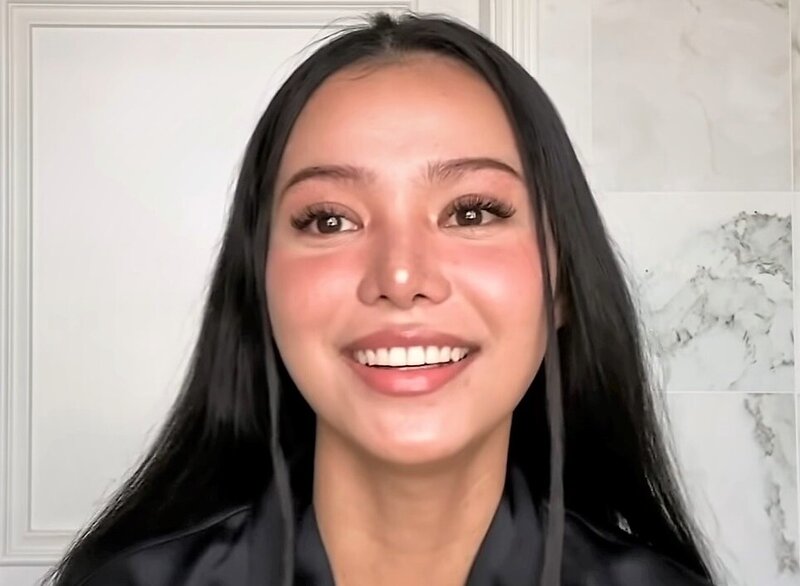 Bella Poarch is also one of the biggest people on TikTok social media who became extremely popular because of her lip sync videos.
After she filmed herself lip-syncing to the Soph Aspin Send song, she managed to make lip sync videos extremely popular, and her TikTok videos basically exploded, appearing on everyone for you pages.
Even though she never really thought of joining TikTok with the goal of pursuing a career, it came as a natural thing after she became a viral sensation.
In the meantime, she continued posting videos of different things,h2wdc3, and she has also spread her following on other platforms like Instagram and Youtube.
She has become one of the most popular women in the world of influencer marketing, and she will definitely continue pursuing her career on these platforms in the years to come, whether that be by filming comedy videos, dancing videos, or fashion content.
Bella has also signed a contract with a music label, so we will probably see her lip-syncing to her own videos in the near future.
4. Addison Rae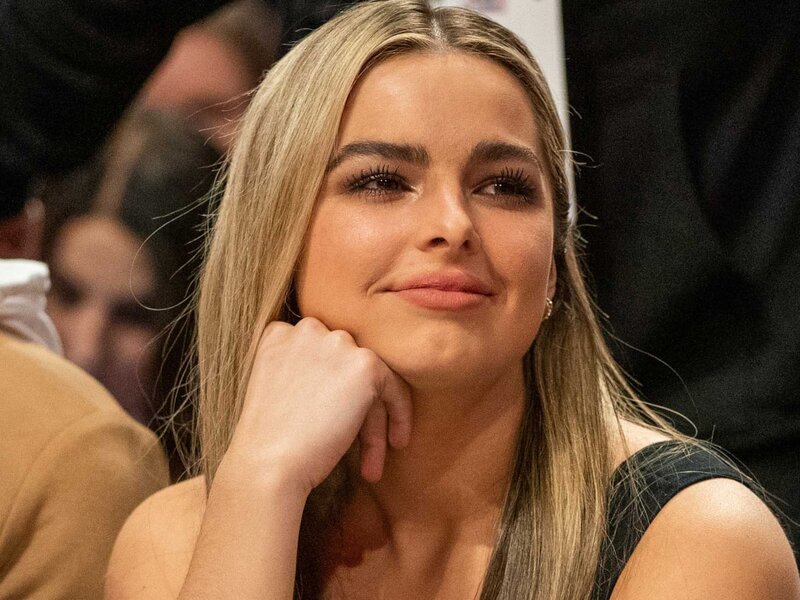 In case you have an internet connection in your house, and you haven't heard of Addison Rae, then you are probably living under the rock.
If there is someone you must know, then it is definitely this girl who has become the main role in the world of TikTok influencers.
She has walked catwalks for famous fashion brands, participated ins several TV shows and reality programs, and managed to become the most influential TikTok influencer in the world.
Everything she posts is admired by millions of people worldwide, and she is one of the TikTok influencers that makes a product sold out seconds after she shares it on her social media.
Even though she is striving to become a fashion influencer everyone will admire, she started off with dancing videos and comedy videos she used to film along with her friends and family.
Since she managed to use her millions of views the right way, she was able to become the first TikTok influencer that gained a lead role in a Netflix movie, and if you are working in the world of influencer marketing, then you definitely want to work with her.
She is the girl everyone desires to be, and she is really one of the top TikTok influencers, so if you have an active account, there is no way you didn't see the TikTok algorithm showing her videos all the time.
5. Zach King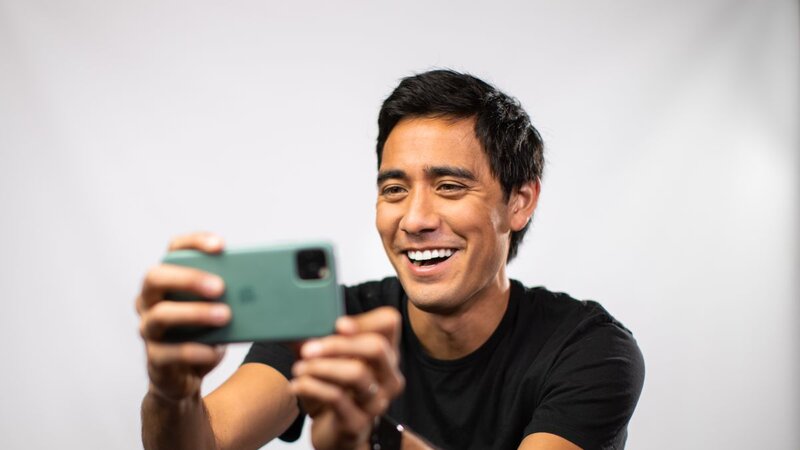 Zach King is one of the TikTok stars that has managed to become extremely famous because of his exciting videos and fantastic editing tools that were able to make even the most boring topics a pleasurable watch.
He is one of the rare influencers on TikTok that is focused on comedic videos, and this is the only type of content he tends to create, so he is really the person who should be admired for his dedication.
Zach started off on Vine with comedic sketches, and when he transferred to TikTok and started filming a similar type of videos, he was also able to gain a million followers and spread his followers to other channels and social media platforms.
He is a TikTok influencer with a significant following that is really full only of loyal people who also enjoy making videos that will make people laugh out loud.
Zach also has his own hashtag challenge, so he is really one of the people who have worked hard to establish a name for themselves on this platform.
Unlike Youtube creators, TikTok makes sure all of his videos are according to Terms and policies, so he has a large number of underage followers too, but since he doesn't film any sort of offensive or humiliating content, he manages to gain more and more followers every single day.
He is one of the rare influencers on TikTok that isn't really well-known and doesn't show up to different gatherings all the time, which is probably the reason why he is able to maintain such a good online presence and persona.
6. Dixie D'Amelio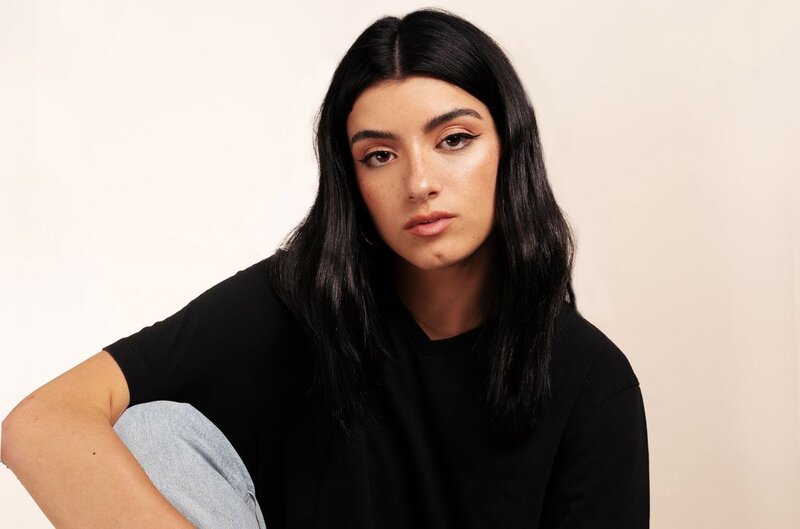 You could probably realize by now that this is the sister of Charli D'Amelio, who seems to be as popular as her own sister.
Even though she started filming videos a little bit after her, she is known because of her videos of singing popular songs and comedy sketches that keep the audience engaged.
Dixie is a bit younger than her sister, but she is still among the top TikTok influencers, and thanks to her own and the fame of her sister, she managed to gain extremely valuable sponsorships and brand deals and become one of the highest sought personas in the world of influencer marketing.
7. Loren Gray
Loren Gray is a girl who had joined TikTok years ago when it was known as Musically, and since then, she has been able to establish herself as one of the top TikTok creators.
She is known for filming different types of music and dance videos, but also comedy skits that include her closest friends.
Loren is one of the TikTok influencers that have started their career on this platform but has managed to spread her following to other platforms and now earns a lot of money by promoting different brands and products.
Even though her target audience is a bit younger, she is still able to put out high-quality videos and create the type of content most TikTok creators would be envious of.
Her TikTok channel is filled with all sorts of different content, and if you are looking for some fun or relaxation, then you can definitely find it on her account.
Since the beginning of her career as a TikTok influencer, she also filmed a few songs and appeared in several music videos, and as she says herself, she is really planing on launching a music career in the future.
8. Burak Ozdemir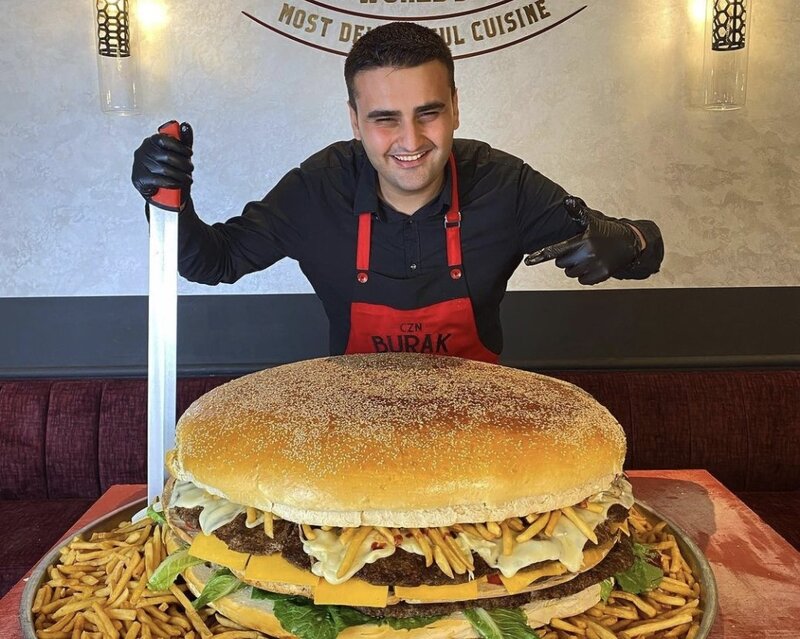 Burak is one of the TikTok influencers you would never really perceive as this famous or followed on this social media platform.
However, thanks to his amazing cooking skills and tutorials that he is willing to share with all the people on the internet, he was able to amass millions of loyal followers in a concise period of time.
He is well known for preparing traditional Turkish dishes with a smile on his face, and unlike most other TikTok influencers, he doesn't really use the platform to promote himself or sell some branded products but rather to help people find out about Turkish cuisine and gastronomy.
In case you are ever considering going to Istanbul, then you must visit his restaurant and try out some of those amazing dishes he presents all the time online.
9. Josh Richards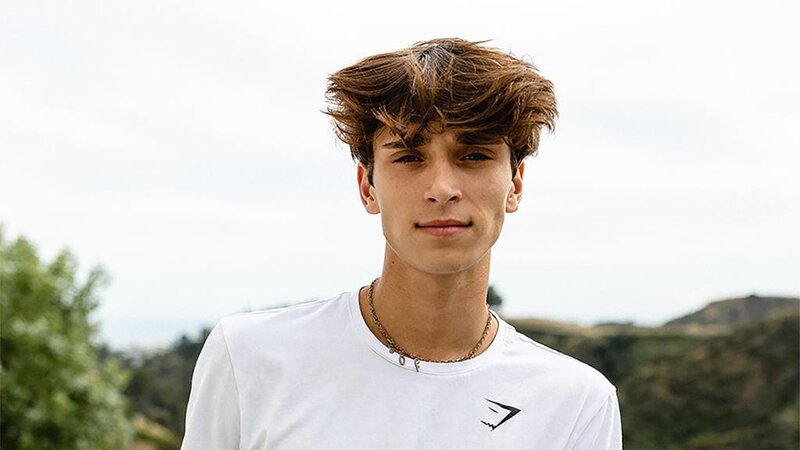 Josh is also one of the influencers who are known for their comedy skits and different types of prank content.
Even though his audience tends to be a bit younger, he still has a large following, and it seems like millions of people enjoy this type of casual and relaxing content.
He is known for filming collaborations with other TikTok influencers all the time, and his videos are always going viral on TikTok.
Josh is one of the rare influencers who has decided to completely focus on this type of content, but it seems like he has a lot of success with it, so there is no reason to switch up into another niche.
10. Jason Coffee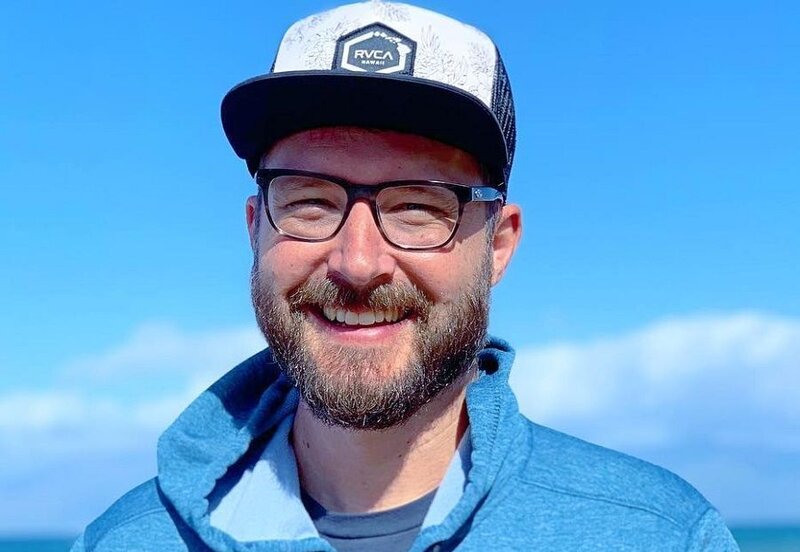 Jason is a 40-year-old man who is focused on family-friendly content, and he is always filming the members of his family and kids in a fun and surprising situations.
He also films social commentary on the different types of content on Youtube, and he is always sharing his final thoughts on TikTok trends and people who are going viral online.
Even though he is not your regular TikTok influencer, he is really dedicated to the platform, and he does his best to create a safe space for everyone to express their opinions and enjoy pleasurable content.
How Do You Become As Famous As These People?
As you can see, all the people we have mentioned above are TikTok influencers with dozen or even hundreds of millions of loyal followers on this platform.
Some of them had started their TikTok careers years ago when this platform wasn't even that popular, while others have joined the train during the last year, but it didn't stop them from becoming worldwide sensations.
If you want to find TikTok influencers who have the most impact on the app, then those are definitely all of these people we have mentioned because they have some of the top followed profiles on the app. Or if you want to check out some of the tiktok thots, feel free to!
Some of them became famous for their comedy skits, others because of their dance moms or lip-syncing videos, while other creators gained international popularity because of their fashion or beauty videos.
Whatever may be the cause of their fame, they have all managed to build a strong social media presence and gather a loyal audience that enjoys their content and makes sure to never miss out on some of their videos.
Even though top TikTok influencers tend to use their fame as a way to spread the following to other social media like Instagram or Twitter, or maybe to launch a fashion and domestics line, that is a completely normal thing in the world of showbusiness and something you can achieve too if you pay attention to your stats and create original content.
If you want to become as successful as these people, then you should follow their steps, gather a loyal target audience, and make sure you post regularly; otherwise, you will become just another fallen star of the TikTok algorithm.