One of the crucial reasons why TikTok is so popular is its algorithm.
Namely, thanks to this social media, one can express himself/herself and eventually become famous.
Moreover, you can follow various TikTok trends from all around the world.
And all that would not be possible if there was not for the Tik Tok algorithm.
Therefore, we have decided to explain how does Tik Tok work and to give you a few useful tips about it.
Post 11 of 18 in the TikTok Tips&Tricks
What is the ForYouPage on TikTok?
Before we explain to you what the TikTok algorithm is, how it works, and how is ranking videos based, we would like to say a few words about the famous For You page on TikTok.
The ForYouPage is sometimes referred to as "FYP", and that is the abbreviation that we will use in this text.
FYP page is the first page you see when you open your TikTok app.
There you see millions of longer and shorter videos with trending music or trending sounds.
Bear in mind that trending sounds and music might differ because TikTok sometimes makes a difference between them.
But let us get back to FYP.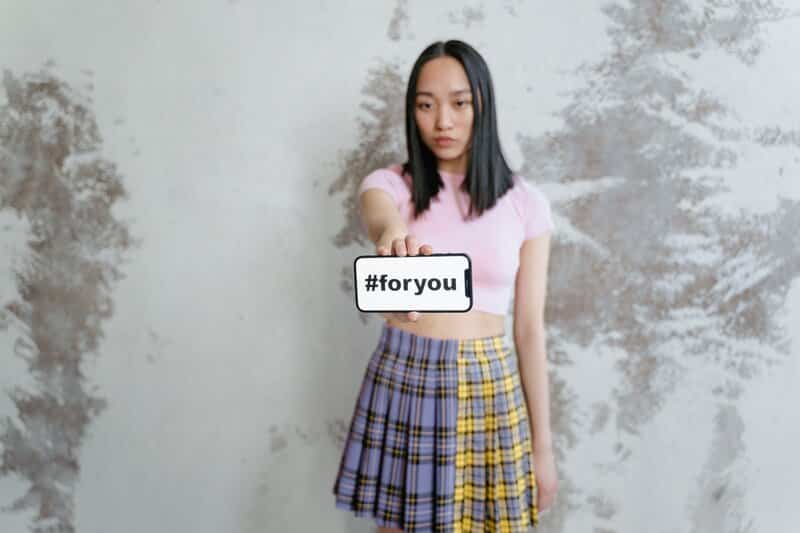 On FYP you can see various videos made by the most popular users, but there are also videos created by ordinary users like you or us.
The more times you appear on FYP the more followers you will gain.
Moreover, there is a possibility that you might be approached by a famous company or brand, and that they would offer you cooperation.
However, the most important thing for you to bear in mind is that you need to create high-quality content.
One high-quality video is worth more than a ton of cursorily-made videos.
There are also other things that you need to pay attention to in order to appear on FYP, like hashtags, length, sounds, etc.
To get more explanations, hints, and tips, visit our page full of articles dedicated to TikTok.
In this article, we will be more focused on one of the most neglected, but still the most important things about TikTok- its algorithm.
If you know how the algorithm works and what it is, you can combine it with your knowledge about other areas, and create videos that will get on TikTok's ForYouPage more often.
What Is the Tik Tok Algorithm?
TikTok algorithm organizes For You page.
It is basically a recommendation system, which controls what types of videos will pop up on For You page.
So, when you show preference towards a certain type of video, TikTok's algorithm will recognize that and recommend you more videos similar to your taste.
Moreover, the TikTok algorithm can tell in what mood you are.
For example, if you are unhappy or depressed, you might want to see some videos that are about overcoming sadness.
Say no more.
When you have displayed your preference a few times, TikTok will suggest a bunch of new videos with the same themes for you.
On the other hand, if you jump from joy at a particular moment, you might search for video content that personifies happiness.
So, as you can guess, your For You feed will then be full of other joyful videos.
We hope that you have gotten a basic idea of how the TikTok algorithm works.
More detailed explanation coming right up!
How Does the Algorithm Work?
As we know social media platforms do not usually reveal how their algorithms work.
However, due to the increased media pressure and concerns for privacy, a lot of social networks have revealed their algorithm workings.
Although algorithms should be kept secret because they make social media unique, it is good to know how the TikTok algorithm works.
We will name and analyze a few most important contributors to the TikTok algorithm.
However, there are some other contributors that are more or less important, as well, that we will mention later in the text.
What Factors Contribute the Most to the Work of the TikTok Algorithm?
The TikTok algorithm is mostly based on the following areas:
1. User interactions
We are going to list the areas in accordance with their appearance on the official TikTok explanation, you can check it here.
User interactions area is based on the contact that a user makes with TikTok videos.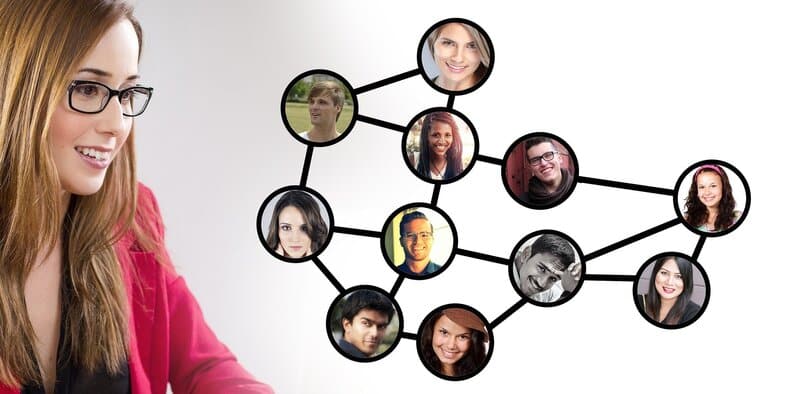 To simplify the aforementioned sentence, the TikTok algorithm "notices" what you like to watch or whom you follow, and organizes your feed according to your interests.
The following data and actions help the TikTok algorithm recognize what you like:
2. Information about videos
User interactions cover your interactions with other TikTok users.
On the other hand, another area covers the aspects of other videos you have interacted with- video information.
The video information area is based on your search preferences on the Discover tab.
The following details are included in this area of the algorithm:
3. Device and account settings
The device and account settings do not contribute too much to the TikTok algorithm.
However, device and account settings are still somewhat important because TikTok recommends videos based on your location and preferred language.
Bear in mind that there are ways to change your TikTok location and area.
Nevertheless, after a few clicks on For you page and a few searches on the Discover tab, the TikTok algorithm can pretty much change and differ from the original setting.
Account and device settings that contribute to the TikTok algorithm:
Other Data That Is Taken Into Account
Level of interest – strong and weak indicators
As you might have guessed, each user has a unique For you page or feed that is based on the user's interest.
There are some strong and some weak indicators.
The strongest indicator is your video completion rate.
We have mentioned it above, but now is the time to explain it.
Namely, the video completion rate is based on the facts about how many TikTok users have finished watching a video from its start to the end.
Or in simple terms, watch the entire video, and TikTok will understand that you like that type of video.
The more people have watched it until the end, the more popular the video will be.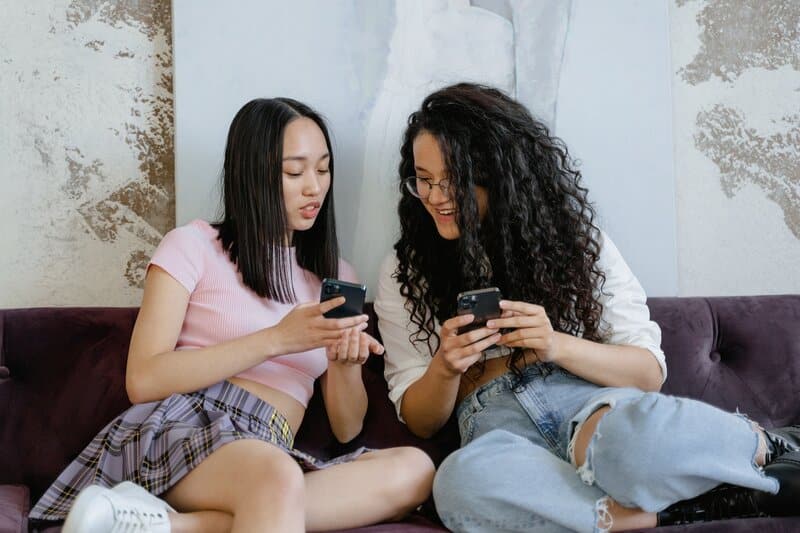 On the other hand, one of the weakest indicators is the data about the location or language preference.
Like we said above, your search preference has the power to change your TikTok analytics and recommendation system.
All in all, the most important is that a user finishes watching a video from its beginning until the end.
Number of followers (IS NOT IMPORTANT)
For a long time, there was an understanding that only a TikTok user with a high number of followers can count on appearing on For you page.
But, TikTok has recently denied that.
Namely, it is a fact that an established user with a large number of followers can count on more views than a guy who has become a new user because of a larger followers base.
However, more users who follow you or previous high-performing videos do not contribute strongly to the algorithm or recommendation system.
Therefore, you only have to bear in mind the factors that we have mentioned above on our list, and your video will sooner or later appear on For you page.
Getting Personalized TikTok's For You Page and Appearing on It
In the previous paragraph, we analyzed and mentioned the most important contributors to TikTok's algorithm.
Therefore, bearing them in mind, it is possible to make TikTok's For You page more personalized.
But, there are more things that you can do to advance or change your algorithm!
We will give you a few additional pieces of advice in the following lines that will surely make your app and feed more interesting.
Moreover, we will pay special attention to a few aspects of TikTok interactions, and we will analyze them further.
1. Start in the right way
When you create your TikTok account, the algorithm does not know what short videos to recommend to you.
In order to fulfill your desires and make recommended videos curated according to your own taste, TikTok asks you to pick a few categories that interest you.
Therefore, you can choose a few content categories that might interest you like sport, makeup, or pets, and TikTok will recommend more videos about that.
However, after your first interactions and activities, For you page will be organized according to them.
So, other videos that correspond to your activities will appear after some time.
On the other hand, you can start without choosing your favorite categories too.
In that case, the TikTok app and its algorithm will organize your For you page according to your first likes, comments, or shares.
It simply confirms that in all cases feed reflects preferences unique for every user.
Feed generally changes all the time, but we think that it is important to start in the right way by choosing categories to start with.
2. Find things that you like
There are a lot of high-quality videos on TikTok.
However, a particular user has his/her own unique interests and hobbies, and therefore, his/her For you page will be full of videos that that user might like.
Therefore, we recommend you, as soon as you get on TikTok's "train", find and post content that might get you closer to the community you prefer.
That can be done by following and using hashtag challenges, trending sounds and music, and having more followers with the same preferences as you.
This TikTok strategy ensures that your feed will be full of engaging videos and other TikTok creators that have something to offer.
For example, there are a few hashtags that clearly denote a particular subculture on TikTok.
The most popular subculture trending hashtags are:
3. Denote videos that you do not like
TikTok is full of high-quality content.
However, it is simply not possible to like every TikTok video.
Therefore, in order to eradicate the types of videos you do not like, we recommend you use the "Not interested" option.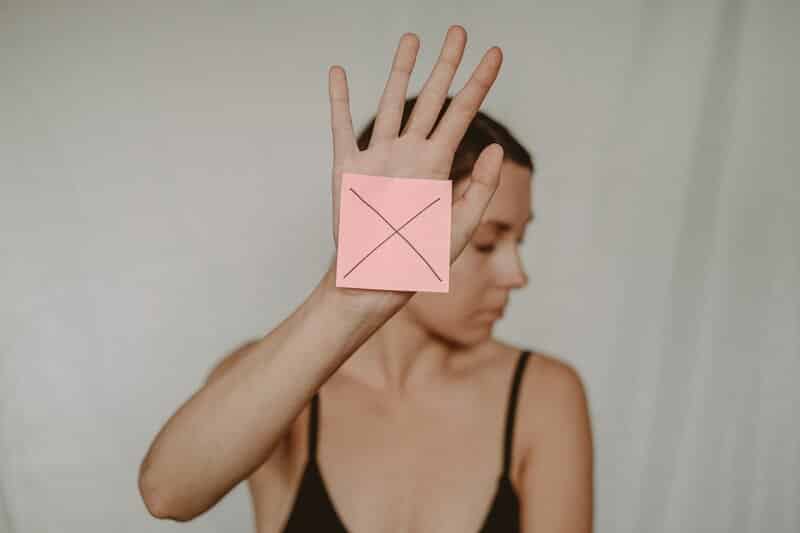 You only need to long-press on a particular video you do not like and choose the aforementioned option.
Moreover, you can even report or hide videos created by a particular user you do not like.
You can also hide videos with certain types of songs.
Bear in mind that all these things help the algorithm make more personalized For you pages.
4. Pay attention to your captions
It is maybe better to ask are the keywords relevant?
Yes, they are, but not too much.
One of the things that might not be one of the direct factors to your algorithm work is your captions.
However, they might be a perfect weapon for making your videos more engaging.
Moreover, if they are interesting they could make other users watch your videos just to see if they are as interesting as your captions.
Bear in mind that the hashtags you use in your captions might influence the algorithm a little bit.
5. Create a TikTok pro account
This option is mostly recommended to people who create content a lot.
Therefore, content creators will make the most use of this.
Switching to the TikTok pro account will allow you to see insights and metrics that will help you improve your profile and make your feed interesting.
There are two types of pro accounts- Business account and Creator account.
Therefore, if one wants to sell his goods via TikTok (increase his brand awareness) or he/she delivers content constantly it would be good to see what the metrics recommend to him/her.
It is because metrics tell you what the most suitable trending hashtags and trending sounds would be for your videos.
Moreover, by accepting the metrics' advice you can sell more goods if you have a Business account, or you can increase your follower count if you have a Creator's account.
In order to switch to a Business or Creator account you have to follow these steps:
6. Create quality and high-resolution videos
As we said above, pay attention to all the details about your videos.
To paraphrase our words- one quality video is better than all the other videos that have been done superficially.
Therefore, do not worry about quantity but only about quality.
First of all, we recommend you film videos that are about 15-20 seconds long.
Yes, there are occasions where you can film a longer video, but do not do that too often because they rarely make it to FYP.
Secondly, your phone will be a good device for filming, as long as it has a good camera.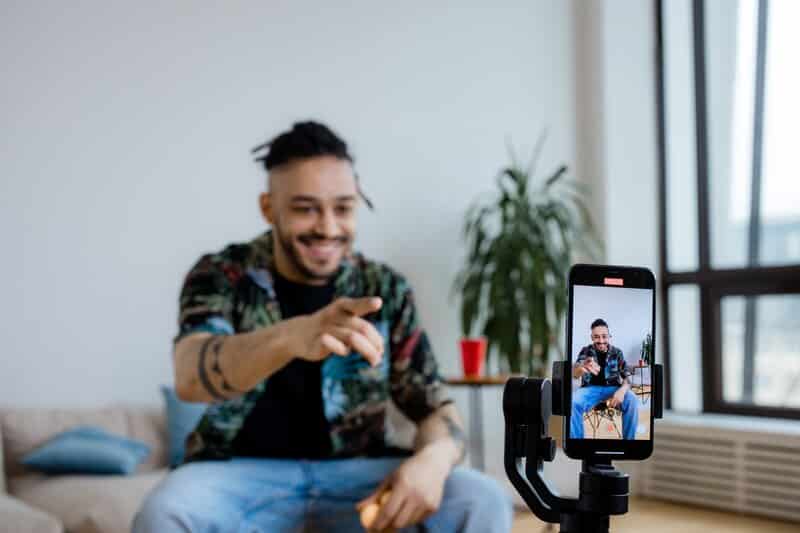 Therefore, you do not need to buy a professional camera or similar things.
However, you need a good microphone, lighting, and some editing skills, as well.
If you do not have any skills in editing, find a video editor or simply find tutorials on how to become a video editor yourself.
Thirdly, we recommend you use the 9:16 vertical format and find trending music that fits your context.
We recommend you do not use the same sounds in every video because the same sound might bore the viewers.
Finally, use effects and make your content as dynamic as possible.
Again, there will be times, when you will intentionally make your videos longer or less dynamic, and it does not mean that these types of videos will not make it to FYP.
However, do not do that too often because an average viewer is looking for some energetic and funny Tik Tok videos.
7. Post your videos at the right time
So, you have paid attention to every single detail from our list and blog post we have left above, and hence, learned a lot about ranking videos on FYP.
But there is one additional thing you have to bear in mind.
You have to know when to post your videos.
Thanks to a TikTok pro account you can see the metrics and insights as we said above.
Therefore, check when your audience is the most active in order to make your content more appealing.
The more views and comments they get, the higher chances they have to appear on FYP.
Conclusion
TikTok is a wonderfully designed network that allows everyone to express themselves.
However, there are still things that we do not know about it, although it has almost 1 billion users.
As you can see we have tried to help you understand FYP and TikTok algorithm because there are not a lot of people who talk about that.
So, you can use the information from above to simply get a better user experience or to become regular on FYP.
Whatever you choose the most important thing is that you enjoy the app.
We are sorry that this post was not useful for you!
Let us improve this post!
Tell us how we can improve this post?