TikTok has long ago stopped being a social platform solely for lip-sync and dance.
Nowadays, it is social media with over 1 billion users and around 2.7 downloads worldwide.
Although it is still primarily social media for fun stuff, there could be seen a lot of everyday life pieces of advice or interesting thoughts, as well.
However, one thing is certain whether you post funny or serious TikTok videos, you need a good TikTok bio in order to make users interested in your TikTok profile.
Therefore, we want to help you and we have dedicated this text to Tik Tok bio ideas.
How to Organize and Optimize the Tik Tok Bio
Basics and Best Tips
Even though TikTok is an app for fun, where you spend your spare time enjoying and making vids, you need to put in some effort in organizing your TikTok bio.
A good TikTok bio can make your account grow faster and better.
In order to make a perfect bio, you have to follow the next steps:
1. Describe yourself or what you do
The internet world does not know you in person, and we doubt that it will ever meet you.
However, in order to add that personal note to your TikTok channel, you have to add at least a word or two about what you do.
Sometimes a sentence is great, as well, but we will talk about that later.
The words you use need to be boiled down and compelling.
So, for example, if you are often creating videos where you dance, add in your TikTok bio that you are a dancer.
For example, @oliviaalboher still keeps "dancer" in her bio, although she has around 1.5 million followers.
After some time, when you become recognizable to the TikTok audience, you can change the description and create a funny bio.
Just take a look at Gordon Ramsey's TikTok bio.
Of course, Gordon has been famous for some time now, and he does not need to introduce himself to the TikTok audience.
Therefore, we recommend you work hard until you reach the level where you will not have to introduce yourself anymore to anybody.
2. Describe your brand
So, if you are creating a TikTok account for your personal brand you can describe it in three ways.
The first way is the old-school and conventional way.
Companies like @sony and @samsung use that approach to TikTok bios.
They simply introduce their profiles in one sentence. A boring sentence.
We intentionally used the words "their profiles", and not themselves because the description is more related to their profiles than to what they do.
Not too innovative if you ask us because we can already see that their profile is official…
Moreover, as already well-established brands, they could have tried something more contemporary and original. That would surely attract more young to their content.
However, if your brand is still trying to find a place in the sun, a simple and compelling sentence about what you do would be enough.
Therefore, the aforementioned approach is good for the beginning phases of marketing.
Again, after some time you can use the second approach and choose one of the funny TikTok bios.
The second approach is witty and more interesting for the young.
It is used by @amazon.
Therefore, you see, if one of the most influential cultural and economic companies with millions of users can have a witty TikTok bio, your brand can have it too.
Finally, the third way to describe your brand in TikTok bio would be simply to use your slogan.
@xiaomi.official simply put exactly what they are trying to do with their products.
They sell decent and good products for moderate prices, and therefore, their slogan "Innovation for everyone" encompasses their company's selling policy.
3. Use emojis
Emojis are vital parts of aesthetic TikTok bios.
If they are used efficiently they are everyone's cup of tea.
As there is a variety of available emojis, they can accentuate every possible product, sports team, or personal information.
Literally, from relationship status to a company's type of industry.
Moreover, if you want to send a message to people about what they should click on (contact you, support someone, click on the link in the TikTok bio..), you can use arrows or things like a mailbox or phone.
So, we want to give you a few examples of how huge companies and sports teams have used emojis in their TikTok bios.
When it comes to companies, Amazon used a box emoji to give just a hint of their primary area of work-shipping.
@redbull has used a sign of open arms to wish a warm welcome to the visitors of their profile.
If you have not heard about @vessi, they are a footwear brand from Canada, and they have an awesome TikTok bio.
There are two water drops to accentuate that their shoes are waterproof and two emojis to emphasize the witty part of their TikTok bio.
Sports collective, @redsox used an emoji of a baseball ball to emphasize the sport they are playing.
We could go on and on showing you different uses of emojis, but we recommend you come up with your own, unique TikTok ideas.
However, no matter what you do, do not exaggerate the number of emojis in your TikTok bios.
4. Add a link
If there is a possibility to put a link in your TikTok bio, use it.
When it comes to the use of the links for creating the best TikTok bios, there are two options.
The first one is to copy a URL of something you want to share and paste it into your bio. However, you can put only one link there.
Sometimes it is not enough because you have many links to share, but there is a solution.
For those who would like to share collabs with other TikTokers, brands, or their other social media accounts there is a so-called "link in bio" service.
Link in bio
The majority of people who use social networks are familiar with this service because many popular TikTokers or Instagram influencers often use or talk about it.
Namely, the "link in bio" enables you to direct your followers to a page that highlights all of your shared content.
So, if there are collabs, other social media accounts, videos, or any other links you want to share at the same time, use the "link in bio".
However, bear in mind that some iOS users might have a problem with sharing the "link in bio" services because their devices might not be capable to do so. On the other hand, Android users have not reported any problems.
Anyways, in order to check whether you have the opportunity to share the "link in bio" you should follow the next two steps:
If there is a website option, you can use the "link in bio" and therefore TikTok bio ideas related to links are limitless.
On the other hand, if there is no "Website" option, you need to use an alternative.
Thanks to the app called Testflight one can join TikTok testers, who have various options at their disposal in order to test and review them so that TikTok can include only the best ones in the official app.
The aforementioned link is available for iOS users only.
One of the advantages is that there you can test various TikTok bio ideas and options.
Link in bio services that we recommend:
1) Url Bio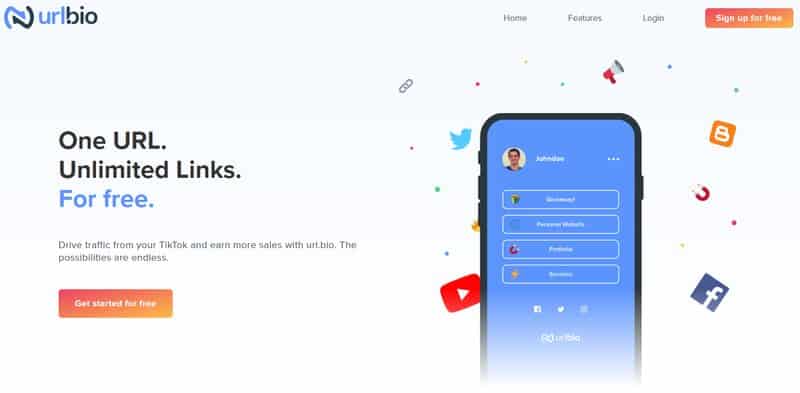 This is a basic tool for sharing multiple links and giveaways with your audience.
It is good for people who are starting their TikTok adventure, but they need a tool to share their other links or accounts.
This tool is free and easy to handle.
Of course, you can add an unlimited number of links and customize thumbnails and home page colors.
One of the additional features is that you are provided with links' insights.
Therefore, you might see if your customization is engaging enough.
2) Later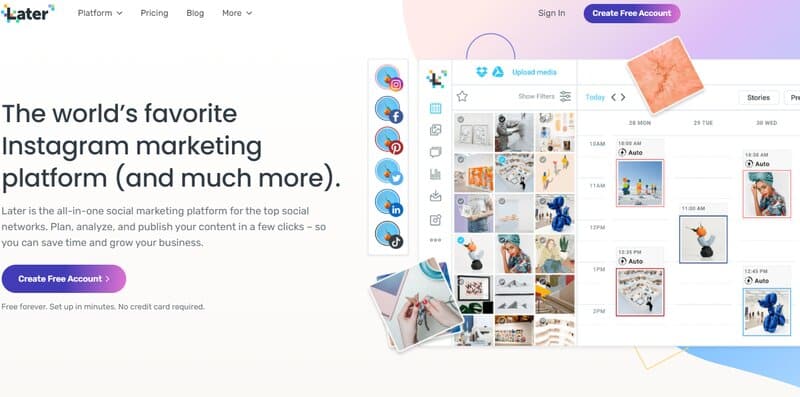 Later is used by brands such as The Wall Street Journal, Patagonia, Showtime, and many more.
The app is mostly used on Instagram, but it has been used on TikTok for some time now.
The Later's performances differ in accordance with the price you pay for it.
There is a free option but also there are options for which you need to pay.
Prices vary from $9 to $49 per month.
We recommend Later to TikTok artists and those who have popular Instagram accounts because Later is mostly intended for posting pictures from other social media accounts.
The influencers and artists will love the Media Library section.
However, if you are more focused on videos and various links, there are better options.
3) Linktree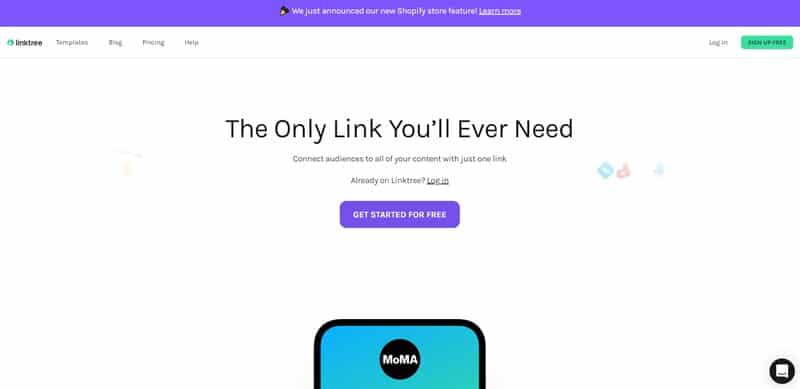 Linktree is another popular service for sharing a plethora of content with your followers.
Around 8 million content creators and brands use this app.
Just like many other apps, it gives you an opportunity to collect all your links in one place and share it with others via a single link.
When it comes to its price there are two options for you.
The first option is free.
It offers you possibilities to share a limitless number of links, link thumbnails, rudimentary analytics-total views and clicks, and some basic modifying options.
Be aware that Linktree claims that there are some integrations with social networks like Facebook, Instagram, Twitch and Youtube, but this is not true because they only offer you to share videos from these networks.
That is an option that you already have thanks to the "Video Links" feature.
The second option is priced at $6 per month.
By choosing this one you get all the abovementioned features and some additional.
The additional features are: leap links, newsletter options, RSS and SMS links, more advanced customization opportunities, Zapier integration, Facebook pixels, options to save contacts via Google Sheets, and improved analytics.
When it comes to its setup it is really easy and complementary with all the things we said about the "link in bio" installation below.
4) Milkshake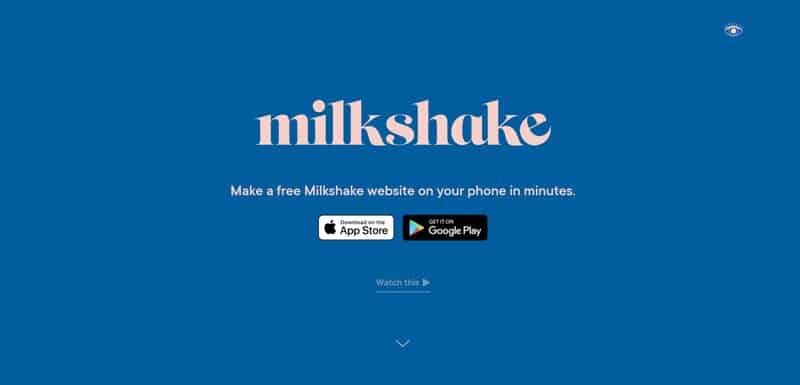 Milkshake is not only a "link in bio" service, but it is also a device for website creating.
You can literally create your own world on the internet and make this link the best TikTok bio part.
The milkshake was invented in order to empower and help women create their own trendy-looking websites for various content they create.
Of course, the male influencers use it, as well, and according to them, there are not many better-looking websites and "link in bios" around.
This "link in bio" is organized as the system of personalized cards, so you can choose whatever picture you want and put it to accentuate a particular link or social media account.
It is specifically designed for laptop or PC use and for smartphone use. Therefore, it is very practical.
5) ContactInBio
One of the best choices if you are looking for something easy to set up and handle.
ContactInBio offers literally the same options as Linktree. After all, it is devised as its cheaper alternative.
This platform offers you options to share links and social media profiles. Moreover, your followers can contact you easily thanks to the contact features.
They can send you messages via your Whatsapp, Viber, Facebook, or Telegram profile.
There is even a special section for giveaways. Therefore, if you often organize giveaways in collaborations with different brands, this might be a perfect solution for you.
If you are a more business-minded person, there is a perfect thing for you.
The so-called micro-landing page is now a vital part of many "links in bios".
On that page, you can literally motivate your followers to become your customers. There you will sell your goods or services to them.
We like how their "landing page" is organized.
Moreover, if you add attractive items or services there it can be a powerful weapon for earning money on TikTok.
This handy app is available for free, and its paid version is priced at $4.55 per month.
How to add a link in bio
Now we will try to explain in detail the process of adding the aforementioned URL or "link in bio" to your TikTok account.
1. Convert your account to a TikTok business account
First of all, the majority of users start their TikTok adventure with a so-called "basic account".
After some time, if you create good content and gain a lot of followers, it makes good sense to use your account for business purposes, as well.
In order to do so, you need to switch to a "TikTok Business Account".
Switching to this type of account will enable you to use tools to boost your profile and you will gain post insights, as well.
The steps for converting to "Business Profile" are the following:
There you go, you have created a business account.
2. Profile editing
When you have finished the conversation of your basic profile into the business account, click the Profile button.
Below the sections of TikTok likes, following and followers you will see the "Edit profile" option.
Tap there, and you will get to the page where you can use tools to edit your profile page.
Once you get there you can change information about yourself, and finally, you can add a "link in bio" thanks to the "Website" option.
3. Insert the link
When you tap the "Website" option, copy any link you want and paste it there.
The next time you visit your profile page you should see a link you pasted below the sections of likes, following, and followers.
5. Use a Call-to-Action (CTA)
If you want to have an awesome TikTok bio you need to include so-called call-to-action or CTA.
The CTA basically leads your viewers and followers to the next steps of interaction with you.
If you have an Instagram account and you often post Instagram videos, you can leave the links to your videos in your TikTok bio.
The same goes for Youtube or Facebook videos.
Moreover, you can leave the links to your blog or other social media accounts, as well.
Be aware that huge companies or brands pay a lot of attention to social media marketing, and therefore, they are ready to collaborate with popular influencers.
So, after some time they might contact you in order to make a deal.
They offer you money or huge discounts on their goods, and in return, you leave a CTA where your viewers will be able to shop on their website and eventually purchase something.
In order to make you more familiar with CTA, we have made a list of CTA types that you might put in your TikTok bios:
Purchase related CTAs
Like we said above, sometimes, companies or brands will make a collab with you, and ask you to put their links in your TikTok bio.
Occasionally it is as good for you as it is for your subscribers because you will get compensation or a discount, and your viewers will get a code for a shopping discount.
Subscriptions related CTAs
Social networks are truly a great weapon in achieving success.
Therefore, if you want to popularize your Instagram, Facebook, or Youtube account feel free to share their link in your TikTok bio.
After some time, those accounts will gain much more followers.
Sign up CTAs
These kinds of CTAs are intended to make your followers sign up for different things.
For example, you might share a link where you offer your viewers to sign up for an online course, event, or free trial.
We believe that a class act would be if you share petitions about fighting global warming or helping someone in danger.
Join us CTAs
These CTAs are similar to those subscription-related ones, but still, there are some differences.
Namely, if you collaborate with other TikTokers or streamers, you would often use media like Discord or Twitch to expand your audience and talk about yourself a bit more than you usually do on TikTok.
Therefore, that is a kind of virtual socializing with your fans.
So, cool TikTok bios should have "join us" links to Discord, Youtube, or Twitch streams where you would discuss something with your fellow colleagues from TikTok.
During these streams, you can chat with your fans or, for example, read Instagram comments because we know that things are always pretty interesting there when you are famous on TikTok and other social media.
6. Do not make your TikTok bios jam-packed
Like you have might have noticed, a TikTok bio is a delicate thing.
Moreover, it has a limit of 80 characters!
So, it means that you can use only 80 characters to tell the world who you are and what you do.
Therefore, careful use of emojis can help you make a compelling and awesome TikTok bio.
However, pay attention to not overcrowd your TikTok bio with a lot of information or wise words. It can often be counterproductive.
Let your followers meet you through the content you create.
When it comes to CTAs, you can put only one URL in your TikTok bio, so you can use a single CTA only.
On the other hand, if you use the "link in bio" service, many more possibilities are available.
Therefore, you can even put multiple CTAs.
So, organize your TikTok well, and make the perfect bio for you.
Examples of Worst and Best TikTok Bios and Profiles
1. NBA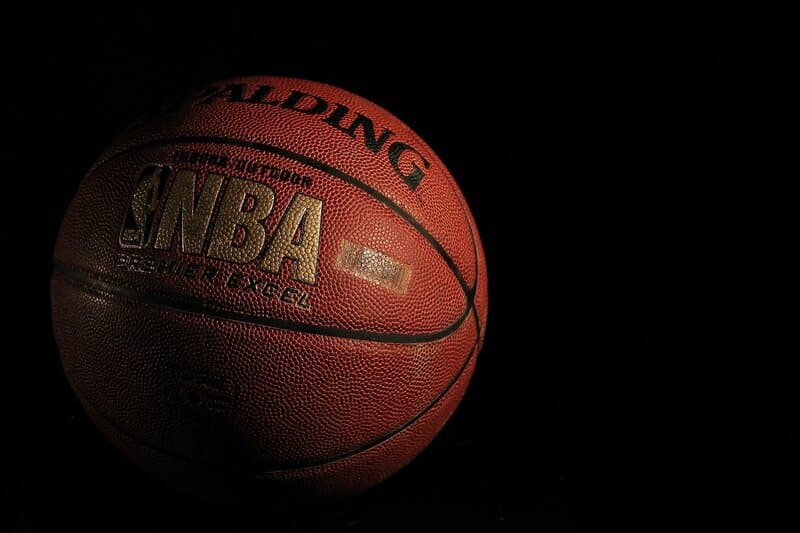 @nba has done a great job when it comes to organizing their social media.
Namely, they assigned their Twitter account to share official news about NBA teams and players, and TikTok and Instagram to share videos and highlights.
So, if you want short clips, go to TikTok.
The first thing that you will see there is the NBA TikTok bio.
Like other good TikTok bios their bio is compelling and short. Of course, they have used as many emojis as needed, and there is a "link in bio", as well.
Overall, their profile consists of a lot of highlights, but also, there are various videos where players are having fun and talking about matches.
2. Washington Post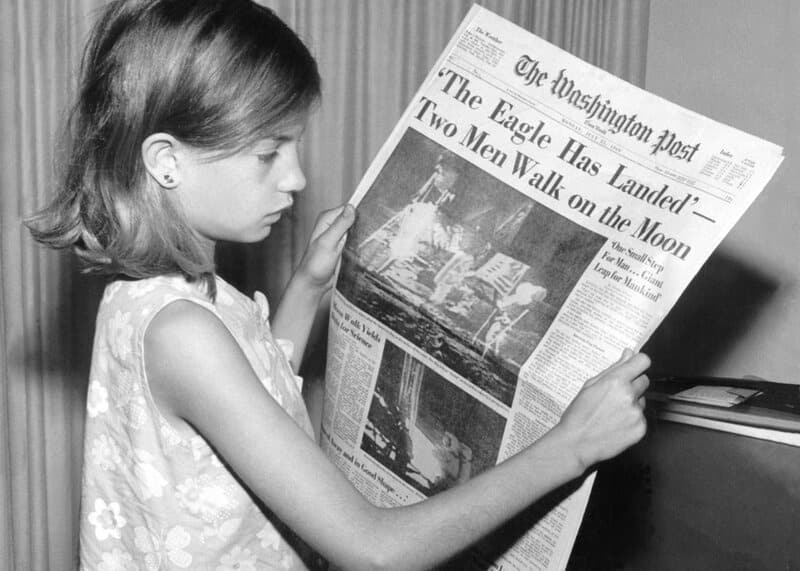 @washingtonpost is a real surprise.
Overall, if you are planning to open a TikTok account for your news agency or television, look up to Washington Post because they are really killing it.
Although they are one of the most popular and trusted news sources, and apparently they should act serious and stuff, they have one of the most badass Tiktok bios and profiles.
Firstly, they have simply added an email address where you can contact them and possibly offer potential stories.
Secondly, they have added a link. For now, the links are mostly news URLs, but from time to time they put "link in bio", as well. It all depends on the current political situation.
Most importantly, they have understood TikTok as it should be understood, as the place where you can never have too much fun.
Therefore, their content consists mostly of engaging and witty videos about hot topics.
3. HP
@hp offers you completely another perspective on the TikTok bio ideas.
Namely, they use their TikTok bio to promote different petitions and actions.
Although they do not have too many followers, they are trying to raise awareness about various global problems. Therefore, nowadays they are promoting the reusing of ocean-bound plastic waste.
These days, there is a popular hashtag in their bio #HPRadicalReuse, that will in a way connect all of the supporters of this program.
Finally, there is a link to their website in their bio that will lead you directly to a page where their charitable acts and initiatives are.
Even though they do not have as many followers as other information technology companies such as Samsung or Xiaomi, they still offer us some interesting and inspiring TikTok bio ideas.
4. Calvin Klein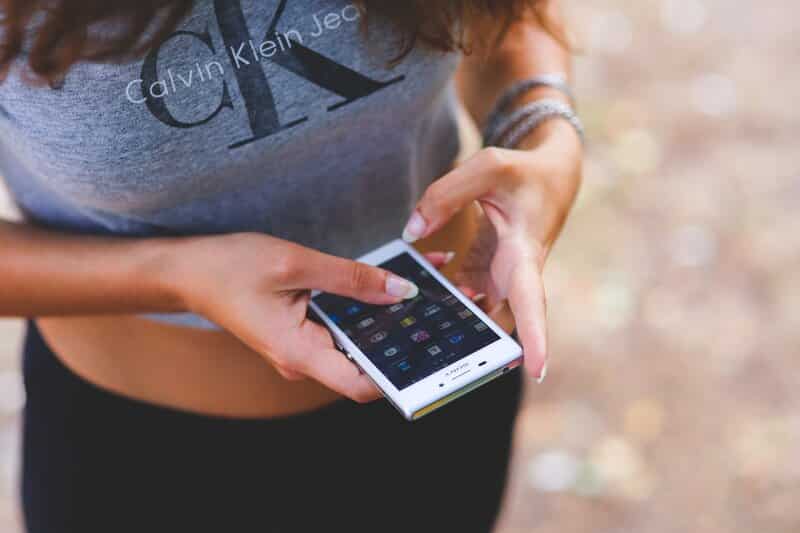 @calvinklein might be a good example of how you should not run your clothing brands' TikTok accounts.
We sincerely doubt that they do serious work when they arrange their profile or create their clips.
As a matter of fact, their bio should convey a message and help people become closer to the idea behind the brand, but a simple hashtag "mycalvins" is not enough,
Naturally, they have added their website in their TikTok bio, and that is about it.
Just a hashtag and a link.
They have not used emojis, nor have they accentuated collaborations with different celebrities.
We believe that it is bad because by doing the aforementioned things, they would gain more followers, and eventually, become more popular among the young.
5. Prada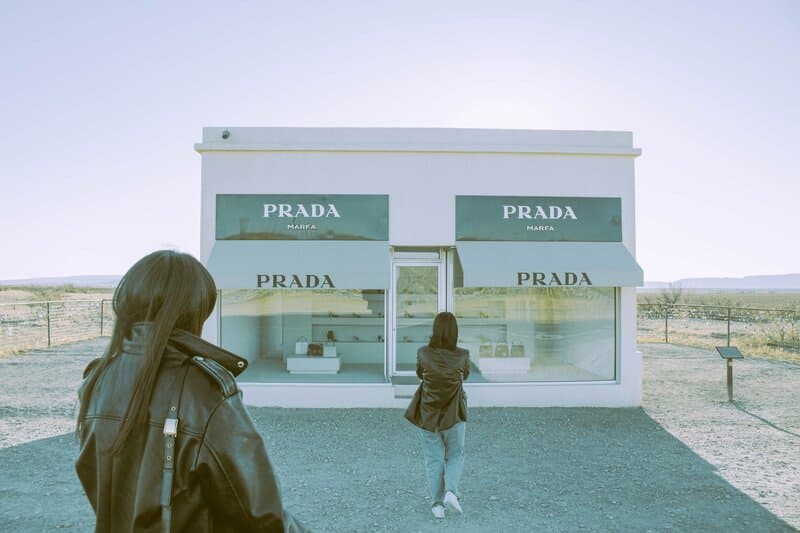 @prada shows us that even a simple sentence about a basic fact can be a good choice.
They have put the sentence "Thinking fashion since 1913" in their bio, and their website link.
As we said before, if you are trying to promote a well-known brand on TikTok, you can simply put one compelling sentence. That is what Prada did.
By using the word "thinking", they have sent a creative message to the world that they are one of the biggest trendsetters in the world.
Moreover, their TikTok videos show us that they are simply making their own trends.
However, we think that they could have emphasized their collabs on TikTok more. They could have included "link in bio" for example, where people could find their collabs or fashion campaigns.
6. Crocs
Only totally cool dudes and chiquitas wear @crocs.
Therefore, the company has made one of the best TikTok bio slogans- "If you ain't croc you ain't cool".
Bear in mind that a crocodile and cool are denoted by emojis that add a fine touch to their bio.
As you can see they are currently having around 430K followers. Their followers are mostly young people because they often share collabs with people popular among the youth on their TikTok page.
Among their models are dancer Kelli Erdmann and footballer Kai Havertz.
However, they do not have a "link in bio" or shortcut towards their other profiles on social networks.
The only link there is the one towards their website.
7. Kelli Erdmann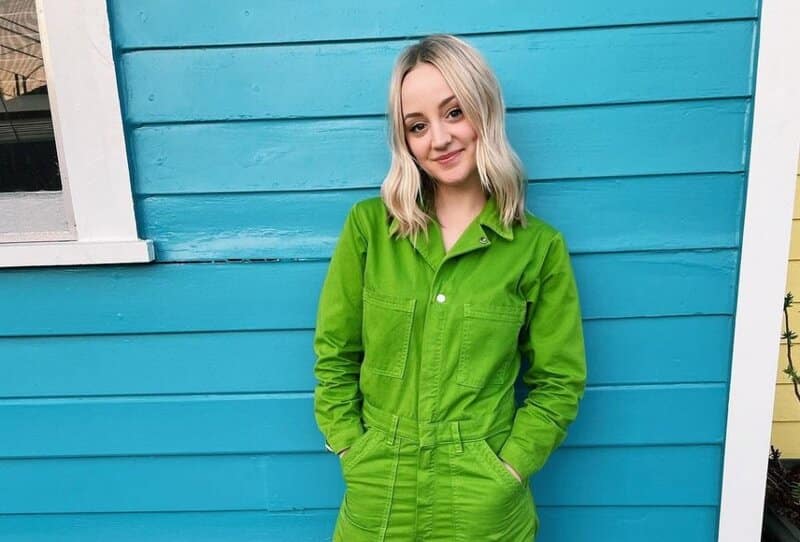 An internet sensation @happykelli is very popular on TikTok and Instagram.
Her videos are literally our daily dose of happiness.
She always looks happy and in a good mood, moreover, her videos are often setting trends on TikTok when it comes to dancing.
Therefore, due to her obviously vivid imagination, she probably had plenty of TikTok bio ideas.
But we believe that her best TikTok bio solution is the one she has already chosen, and which is currently in her bio.
She also has used an emoji of a letterbox in order to emphasize her email address.
Currently, she does not have any links in her bio, which is okay, but we believe that it is best to leave the links of your other social media accounts in your bio because you might gain more followers, and your current followers might move from one of your accounts to the other more easily.
8. Charli d'Amelio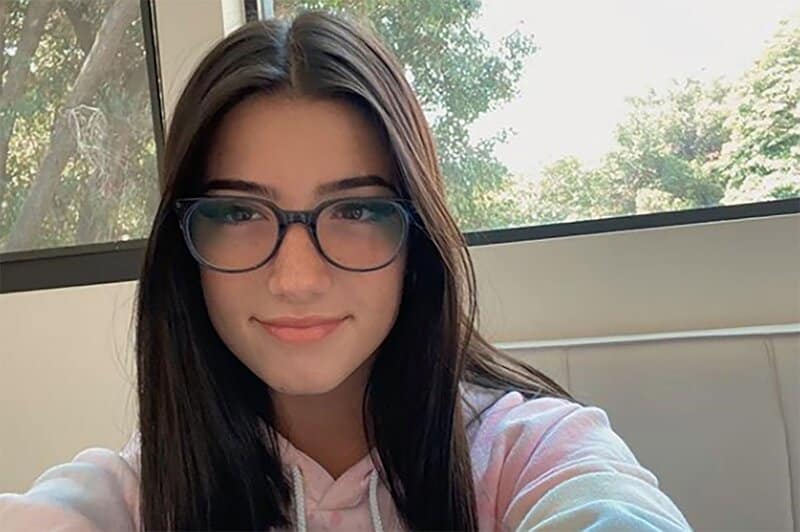 @charlidamelio is currently the most popular TikToker in the world with around 129 million followers.
Therefore, her bio is definitely the most-watched one in the TikTok community.
However, we see that she has not opted for any of the TikTok bio quotes and that she has chosen to leave only a profile of her Linktree.
In her "link in bio", one can find various topics, streams, and polls.
There are also links to her other social media accounts.
Thanks to her example we see the importance of apps such as Linktree because they give you more possibilities, and basically you can put all of your TikTok bio ideas there without jampacking your bio.
9. Khabane Lame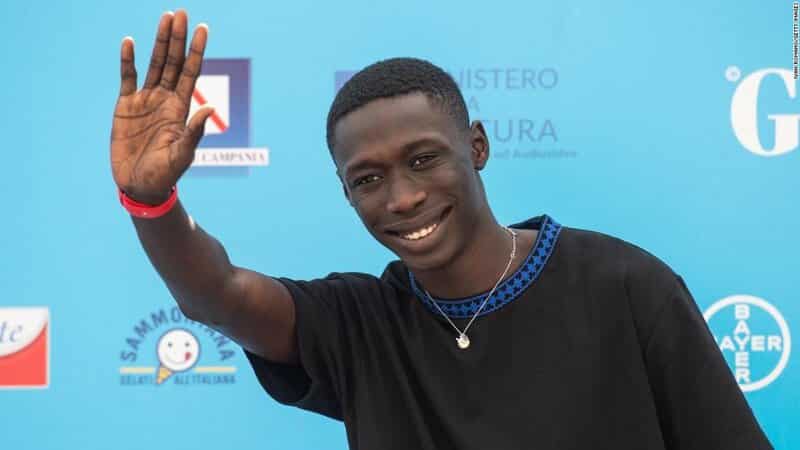 @khaby.lame has the top TikTok bio if you are a comedian or if you are creating funny content.
Short and sweet sentence to explain the nature of his account.
However, he does not need to introduce himself too much because his average Tik Tok video has around a few tens of millions of views.
Apart from the sentences in Italian and English, he has a link to his shop in the bio, as well.
Therefore, a guy whose TikTok videos have around 2 billion views really knows how to use the potential of his bio.
10. Gordon Ramsey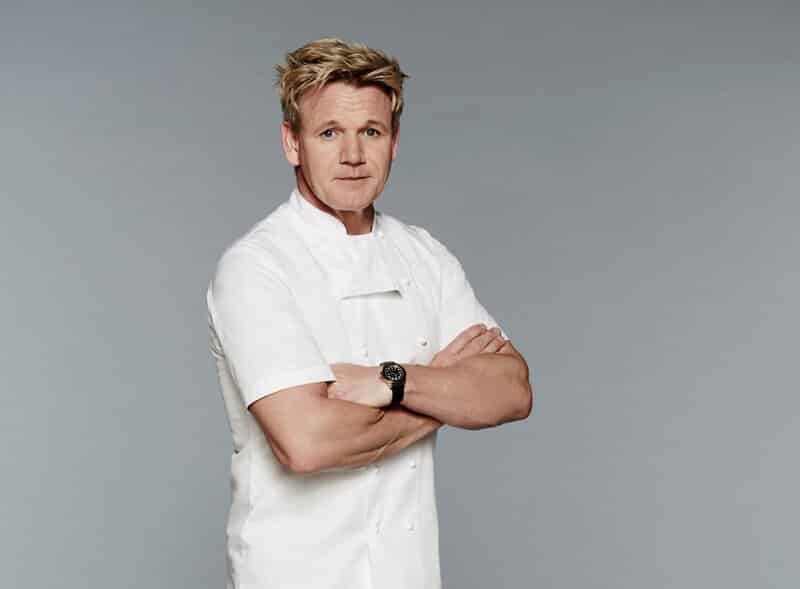 @gordonramsayofficial has one of the most legendary TikTok bio quotes ever and is one of the hottest guys on TikTok.
Although he is one of the most famous cooks in the world, he has chosen to create a modest and funny quote by saying that he can sometimes cook, as well.
The TikTok quotes can sometimes tell a lot about a person's personality, and Gordon's quote tells us that he is funny and unpretentious.
Thanks to various sources of information, we can confirm that Gordon is a great chap in his private life too.
In his bio, you can find a link to his recipes. Moreover, all of those recipes are free!
So, turn on your energy-saving mode and enjoy watching Ramsey's recipe and learning from him for free.
11. Christen Dominique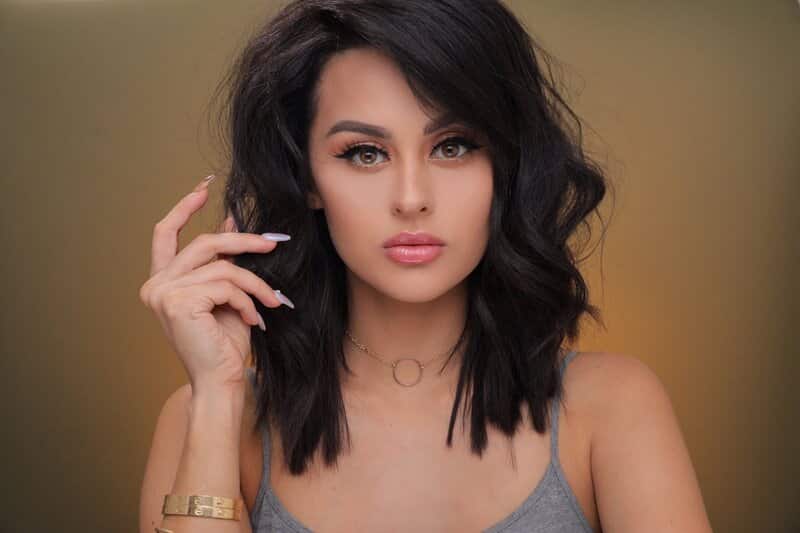 @christendominique does not use one of those annoying TikTok quotes for bio like "Whatever I'm still fabulous" or "There is only one me".
Instead of that, this diligent girl uses the words kind, humble and hard work. That is definitely a way to succeed.
Moreover, it can be a true lesson for other young make-up artists on how to create the best bio.
Christen also seems proud of her own make-up brand, so she pinpoints that she is a founder of it in her TikTok bio.
In her bio, there is a link to her cosmetics website & store, as well.
12. Exploring Millenials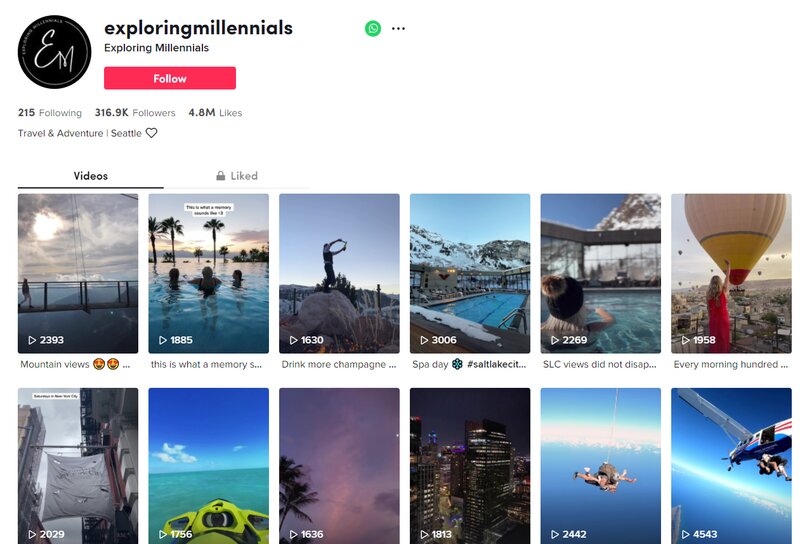 @exploringmillenials is a TikTok profile about adventure and traveling created by Tania from Seattle.
Besides really beautiful short clips from various attractive locations, the profile has a wonderfully arranged bio.
It says where the vlogger is from, and what the account is about.
Also, this account shows us that you need to change your bio from time to time because it will keep it attractive. So, Tania sometimes adds her e-mail and Instagram address in order to promote it.
Most Popular TikTok Bio Quotes and Ideas
One can find these TikTok bio quotes everywhere.
Therefore, it is up to you to choose whether you want to choose these ones, or if you want to come up with something more original and exciting.
The most popular TikTok bio quotes are the following:
Conclusion
To sum up, TikTok is great social media that gives a lot of space to talented people.
Moreover, if you are a dance, art, fashion, or music lover, you can enjoy as much content as you want.
However, the fact is that people who have well-arranged bios are always more attractive to various users and brands than those who do not.
So, we hope that our ideas and suggestions will help.