Today, there are several social networking sites that hold and advance their already increased popularity. The top ones are Facebook, Instagram, TikTok, and Snapchat.
As technology reaches the most distant parts of the world, the number of TikTok users has skyrocketed in the past few years.
Today, we will dive into TikTok user statistics, as it is the most downloaded app in both Apple's App Store and Google's Play Store. Let's see how many people use Tik Tok.
How Many People use Tiktok?
Currently, according to Tik Tok data, there are over 1.64 billion accounts on TikTok of which 1 billion uses the app daily. According to industry leaders, the app is about to reach 2 billion by the end of 2022. This puts Tik Tok on the second spot of the 2022 most popular apps, right after WhatsApp.
TikTok Statistics
Several sources were used to get the TikTok usage figures that are presented in this text. They include Statista, Sensor Tower, Pew Research, and Business of Apps.
1. TikTok VS Other Apps
The following figures apply for October 2021 and it is the number of active users. When we take into account the most popular social media, Facebook leads with 2.9 billion people being engaged actively. TikTok has taken 7th place with 1 billion monthly active users, and its Chinese counterpart is right below it with 600 million users.
TikTok is a fairly young platform. It has experienced a rapid and steep rise over the last few years. Statistics show precisely that. On a graph showing how many social networks have grown between the years 2019 and 2021, TikTok occupies the first place, having increased the number of its monthly active users by 38%.
For comparison, Facebook, which is still considered to be the most popular social network, is in fourth place with a growth of only 19% in this same time period.
A similar ranking goes for the duration of an average session (a survey from September 2019). TikTok leads with almost 11 minutes per session while Facebook is in the fourth place with less than 5 minutes a user spends browsing the content.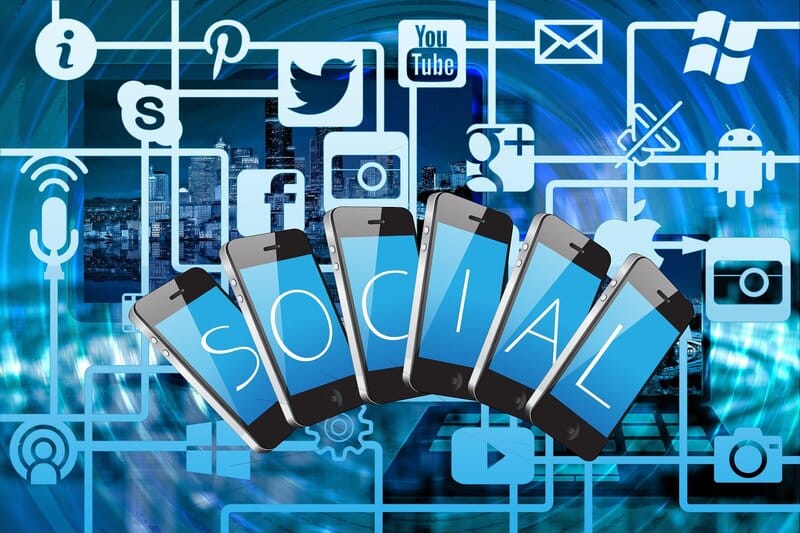 A very interesting piece of statistics shows the most popular social media sites among teenagers in the USA. We don't have the figures for 2021, so we will present the findings between 2012 and 2020. In the year 2012, the most popular social media site was Facebook  – as many as 42% of teenagers declared this.
The runner-up was Twitter with 27%. Over the years, the popularity of both these apps has declined and reached 2% and 3% respectively in 2020. In the last surveyed year, the rank is Snapchat (34%), TikTok (29%), and Instagram (25%), with all the other apps being declared favorite by 3% or less of the surveyed teenagers.
TikTok has indeed seen a skyrocketing rise in popularity, being declared as the favorite app by only 4% of people in the year 2019. It had a 25% leap.
According to the Morning Consult, TikTok is the third on the list of the brands with the fastest growth in 2020. In January of that year, it had a 10 % growth rate, while in November it was 17%. This means that with the 7% increase, it stands behind only two brands – Zoom and Peacock.
2. TikTok Users Over Time
Ever since the beginning of Douyin and TikTok, the two counterparts have experienced only growth. We will present this rise using the numbers of monthly active users in the second quarter of each respective year.
Douyin: In the year 2017, it had 105 million users. This number more than doubled to 220 million the following year, then went up to 320 million in 2019. In the year 2020, there were 600 million monthly active users. These numbers tell us about the app used in China exclusively.
To move on to the international app, the TikTok stats show the following: in 2017, when it was a new thing online, 65 million people used it worldwide. The numbers continued doubling as years followed – 133 million in 2018, 381 million in 2019, 700 million in 2020. In 2021, the app counted 1 billion monthly active users, and in 2022 over a billion.
3. How Many People Use Tik Tok Around the World
TikTok is the most downloaded app in the world. When we take into account all the internet users worldwide (which is 4.8 billion people), about one-fifth (20.83%) are on TikTok and Douyin.
Regional Distribution
Let's see TikTok's development in various regions around the world.
The smallest popularity of this app is in Latin America. In 2018, only 3 million people used this app. TikTok managed to raise the figures to 10 million in 2019 and then got multiplied over six times in 2020 to reach 64 million users.
Next comes Europe. In 2018, there were 21 million active users, going to 52 million the next year and almost doubling to 98 million in the year that followed.
North America comes next. If you wonder how many users there were with TikTok on their iOS and Android devices, here are the numbers. We will start with 2018 – 28 million users. In 2019, there were 55 million of them, and in 2020 over 105 million.
This app is definitely the most popular in Southeast Asia. During the same period, this TikTok region gave a huge number of users. In 2018, there were 62 million active users from that part of the world. In 2019, 130 million. In 2020, 198 million people have used this app multiple times daily.
Countries with the Most TikTok Users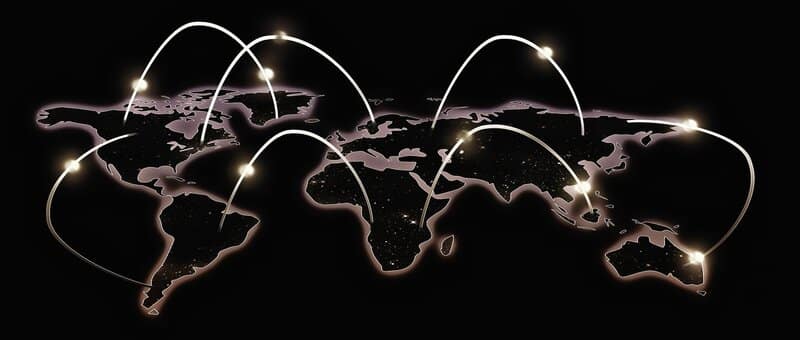 The US is definitely the one country that has the biggest user base. In 2020, there were 65.9 million users in this country. Here is a list of 10 countries with the most TikTok users in 2020.
USA – 65.9 million
Indonesia – 22.2 million
Russia – 16.4 million
Japan – 12.6 million
France – 9.3 million
Germany – 9.1 million
UK – 8.5 million
Italy – 8.3 million
Spain – 7.5 million
The Netherlands – 3.8 million
4. The Downloaded App
Throughout the year 2017, the number of TikTok downloads was lower the 50 million. There was a rapid rise in the year that followed, with over 200 million downloads at the end of 2018. The next ascent was in the first half of 2020 (when the COVID-19 pandemic started and many countries imposed isolation for their residents). The number of TikTok downloads surpassed 300 million. The second half of 2020 and 2021 are holding it steady with somewhere around 200 million downloads.
It is an interesting fact that over 90% of all the downloads are made from Google Play Stores. Google Play is used on Android devices, so we can see which operating system is the most popular with TikTok users. The one country where Apple's devices are the majority is the US, as many US adults and children have these cell phones.
Only in May 2021, this app was downloaded 80 million times. This is not a record, but was should take into account that India, as one of the biggest TikTok markets, is out of the picture. It was the most downloaded non-gaming app in Apple's and Google Play Stores. (The record was March 2020 – the isolation period, when it was downloaded 115 million times).
Cumulative Downloads
You may wonder how many downloads there have been when summed up in the whole world. Sensor Tower helped us with this data.
We will show you a cumulative number of downloads over a four-year period. In 2017, there were about 130 million TikTok downloads. In 2018 – 750 million, in 2019 – 1.5 billion, and in 2020 – 2.6 billion downloads altogether.
The milestone of 1 billion downloads was reached in February 2019, while the next one (2 billion) in December 2020. It seems that the three-billion milestone isn't that far away.
5. The Rising Popularity of TikTok in October 2021
One of the factors that tell us about the rising or falling popularity of an app is the number of TikTok downloads. Downloads may mean new TikTok users, but even those who already have accounts sometimes download the app again, when they change their devices. We will look at the rise in the downloading of the TikTok app as shown by the latest figures from October 2021.
First, let's analyze the statistics for the Apple App Store. The highest rise in downloading the app was in Nigeria, with a rise of 62.6%. That means that, compared with the previous month, the number of Nigerians who downloaded TikTok from Apple's store was 62% higher in October 2021. The next country was Austria with a 30.4% raise, then Peru, Saudi Arabia, and Hungary, with a rise of 23.3%, 22.8%, and 19.6% respectively.
The data that applies to Google's app store is even higher; here are the top 5 countries. First comes Nigeria again with a 119.1% rise and Canada showed 108.3% more people having the TikTok app on their devices. The next three countries, with the rise of 36.9%, 35.6%, and 34.7% are Hungary, Spain, and Poland respectively.
From all this, we can conclude that TikTok has become an extremely popular social media app for both iOS and Android users in Nigeria in October 2021 alone.
6. How Old Are TikTok Users?
It is well-known and easily understandable that the younger the people, the more the TikTok users. According to a March 2021 survey of US users of this social media platform, exactly one-quarter of all TikTok's users belong to a 10-19 age group.
69% of all teenagers in the US use TikTok. The following three age groups – 20-29, 30-39, and 40-49, occupy between 20% and 23% and the remaining 11% of users are older than 50.
What may be somewhat surprising is that the percentages are fairly evenly spread among the age groups. Maybe this calls for us to view TikTok as a platform for a wide public, not only for youngsters.
In Japan, the age groups with most TikTok accounts are teenagers (15%) and the older generations who are in their 40s (12%).
TikTok remains the most popular app for users as they age. Age comparison over time has shown that people don't feel that they have outgrown TikTok when they get in their 20s, for example.
We can see this from the TikTok stats from Indonesia, Malaysia, Saudi Arabia, and UAE, where there are more users aged 25 to 34 than those aged 16 to 24.
7. Gender of TikTok Users
You may think that hot guys are the majority on TikTok, but data would prove you wrong. Female users are leading – almost 60% of users are TikTok thots, girls and women. The male part is around 40%.
The Pew Research of 2021 showed that among the US adults (over 18 years of age), 24% of the women and 17% of men use TikTok.
In Japan, the gender distribution is fairly equal. Before the ban in India, the vast majority – over 90% of users were male, aged about 20.
When it comes to users in China's Douyin, in March 2019, there were 59% of male users and 41% of female ones. In March the following year, the situation reversed and now it is 43% of guys and 57% of girls who use the app.
8. How Much Time do Users Spend on TikTok?
What is also interesting to see is how much time people spend browsing and watching videos. A study of the average engagement rate in the United States that covers the period between October 2019 and March 2020 shows the following numbers (an average of how many minutes one user spent on TikTok during the mentioned month):
On average, a TikTok user spends about 52 minutes browsing the app and watching TikTok videos every day.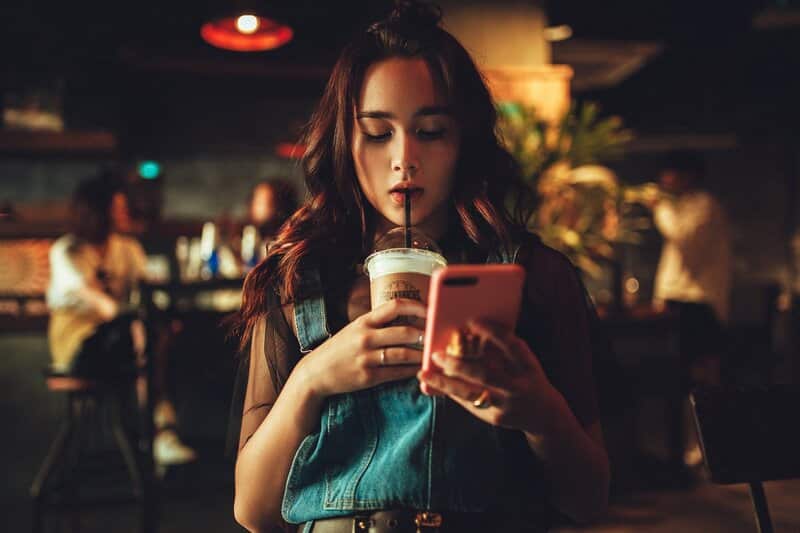 Country-wise, people who spend the most time on this social network are from the US and Poland and they spend on average 68 minutes on TikTok every day. Next, come the UK and France with 60 minutes.
When we talk about children aged 4 to 15, a Qstudio survey on children's screen time that included Spain, the UK, and the US in the period between February 2019 and April 2020, showed that children spend 75 minutes on TikTok every day.
The number rises to 87 if we look only at the US. This study concluded that TikTok is the most popular app in this age group – 41% of children cited it as their favorite. For this reason, TikTok is also the app that is blocked by parents most often.
As many as 90% of people come back to this app multiple times daily – an average person visits the app 8 times a day.
9. What do People Watch on TikTok?
What people watch is another thing that was of interest to surveyors. Let's see what they have found out – top 10 most-watched categories, according to hashtags views:
Entertainment – 535 billion views
Dance – 181 billion views
Pranks – 79 billion views
Fitness and sports – 57 billion views
DIY and home renovation – 39 billion views
Beauty and skincare – 33 billion views
Fashion – 27 billion views
Cooking and recipes – 18 billion views
Life hacks – 13 billion views
Pets – 10 billion views
TikTok ads have become a usual part of some influencers' videos. This adds greatly to purchasing many items, making many sellers want to create content and be a part of other people's content.
Not only do people watch a TikTok video, but they also create it – about 83% of TikTok users have posted at least one video on their account.
10. What do People Use TikTok for?
Most of the videos on TikTok are of entertaining nature for a TikTok user.
Many TikTok influencers use the platform for advertising campaigns. This has proven to be very lucrative for sellers because many people trust influencers and choose to buy products they advertise.
Some young people use this social media app for political activism. This happened in Indonesia, where people protested against a labor law.
What Happened with TikTok in India?
India was, after China, the biggest market for TikTok. As many as 200 million people were estimated to use the app. Starting with July 2019 and finishing with June 2020, India was the country with the highest number of TikTok downloads.
In 2019, there was a temporary ban on TikTok because of the fear that inappropriate content may reach youngsters. Despite the ban, 99 million downloads happened. Despite all that, estimates say that about 15 million new users didn't join the platform because of it.
However, since June 2020, this app is no longer available in India and this is permanent. With barring the TikTok usage, a huge number of users has been lost for the company. The reasons for this ban were political problems with the border between India and China.
Conclusion
TikTok is the most downloaded app of its kind. TikTok videos from all around the world enabled an extraordinarily rapid rate of its growth. The rising numbers of users all over the world didn't let even losing the biggest TikTok market – India – mess up their stats.
TikTok's parent company ByteDance claims that TikTok reached 1 billion users that are active every month.
The data from Sensor Tower estimate that this app was downloaded over 3 billion times, more than any other app in the first quarter and the second quarter of 2021 taken together. TikTok statistics are certainly impressive.