One of the biggest questions around streaming is how to get started earning revenue and how you can spread your name across. This is where Twitch affiliate vs partner discussions occur.
---
Twitch Affiliate vs Partner Key Takeaway
In short, Twitch partner can make you much higher revenue than Twitch affiliate, but you have to be an affiliate first so that you can become a partner.
Twitch affiliate is a lower rank than Twitch partner. Affiliate is the first step up after becoming a streamer and it gives you a taste of all the benefits Twitch offers. The next step after that is Twitch partner where the said benefits are larger and can make you more money.
---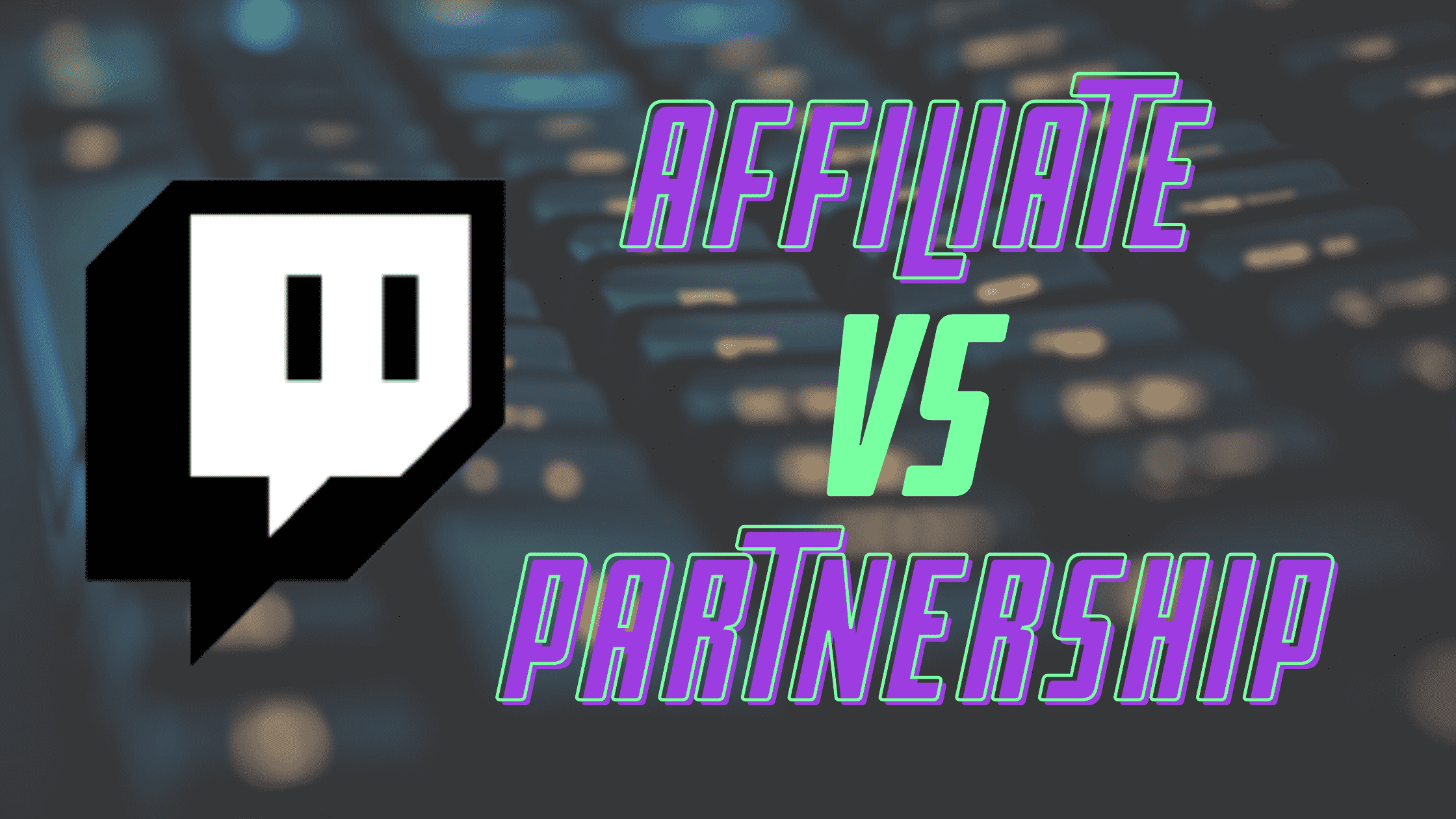 What Is the Main Difference Between Twitch Affiliate and Partner?
None of these are necessary to start streaming on Twitch, yet they are often the prime motivation for so many people to get into Twitch more seriously.
The primary activity itself, streaming, does not require you to become an affiliate nor a partner. What's more, you can enjoy a plethora of lucrative benefits from your stream's popularity, such as getting donations from your fans or selling your brand's merchandise, so what's all this hype about?
Both being an affiliate and later progressing toward the partner status offer you loads of options (viewers being able to subscribe to you, use your emotes, and send you large donations) that would otherwise be unavailable for most casual streamers.

The difference between a Twitch affiliate and a partner revolves around the size of a particular channel and the level of quality it offers to the platform. Affiliate vs partner Twitch ranks are necessary steps for getting the most out of your streaming experience.
If reaching the fullest potential Twitch has to offer is your goal, this article will give you all you need to know to get you where you want to be by going into full detail about the differences between Twitch partnership vs affiliate status and how you can reach both easily.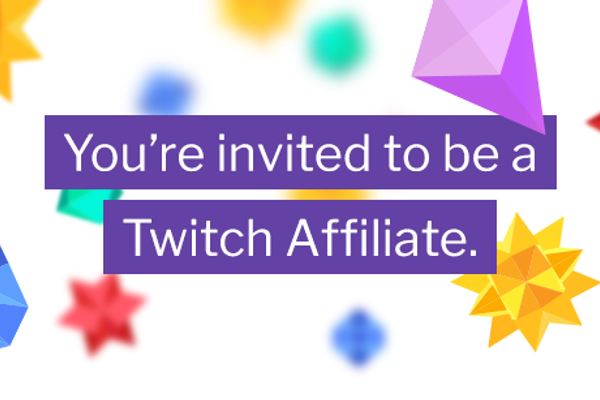 What is a Twitch Affiliate?
Requirements, Pros, and Cons
As the first serious step towards earning fame and turning the hobby into a lucrative career path, becoming an affiliate is an entry point for a more serious approach towards streaming as more than just a pastime into something that might become a full-time job at one point.
As the Twitch partnership program is a highly sought-after jewel for almost all streamers who want to go pro with streaming, being an affiliate is, naturally, a step below, yet it is by no means a small feat!
Becoming an affiliate itself already distinguishes you as a special kind of streamer who has the potential to grow and maybe, just maybe, reach that highly coveted Twitch partnership that will skyrocket their hobby/career.
The cherry on top of all the benefits that come with being an affiliate is, of course, the ability to earn money while streaming games and getting cheered on by your subscribers. Twitch's digital monetary currency (bits) can be converted into real money after being stacked up to a sufficient amount, giving streamers an incentive to be at the top of their game during streams.
Another fantastic inclusion within the bundle of benefits is the option to start earning ad revenue. While it's true that many viewers have found ways to get around watching ads.
What Are the Requirements for Becoming an Affiliate?
Newcomers who want to give streaming a shot can be intimidated when they take into consideration the requirements for becoming an affiliate, but it is a lot easier to gain the affiliate status than it might seem at first glance.
One way to look at the bare-bones necessities for attaining the status is to consider it as a testing period – some people might join in as a broadcaster at Twitch with an idealized picture of what it is like to be in the streaming business, only to find out that it is not what they hoped for- which entirely ok, as its doors are wide open for newcomers.
A golden rule that is relevant in pretty much any industry (especially the entertainment industry) is that you should love your work and, if you do, meeting these criteria will be a piece of cake:
It does not sound so hard, right? A huge difference between affiliate and partner Twitch status is that the former is easier to achieve than the latter, yet both are attainable for a dedicated streamer with the right choice of games and a solid networking strategy.
If everything checks out, you will soon receive an invitation from Twitch to join their affiliate program.
Pros and Cons of Being an Affiliate
There are many great reasons as to why becoming an affiliate will drastically affect your experience as a broadcaster on Twitch positively, regardless if you intend on keeping your channel relatively small or if you wish to expand your brand and create profit.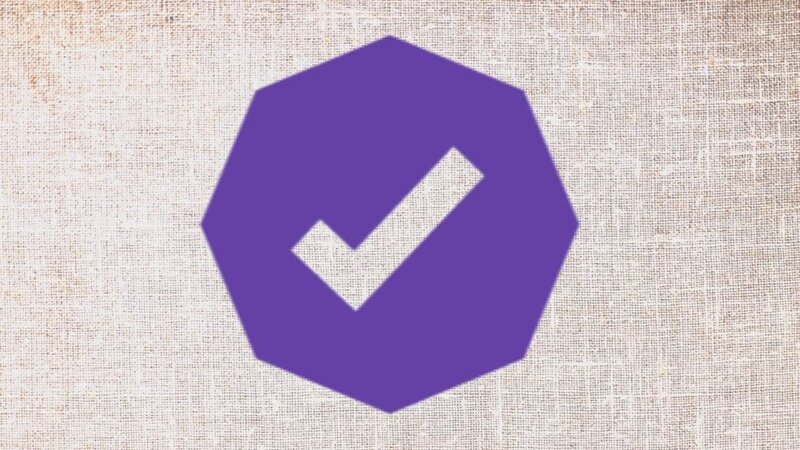 What is a Twitch Partner?
Requirements, Pros, and Cons
The subject of attaining a Twitch partnership gets thrown around on the internet very often, and for a good reason – channels that partner up with Twitch become their ambassadors. They are the best Twitch has to offer!
The criteria for reaching such a position of prestige is set high in stone, as you will need to be an affiliate yourself while also possessing the objective potential of growth alongside a loyal community.
You can attain this status in two ways:
By completing the Path to Partner Achievement
Showcase a large following or viewership on different services
Going through the partner application process, you can secure a very high position for yourself that can permanently affect your reputation and earning potential on Twitch, but the journey to becoming a partner can be quite a difficult one to complete.
You have to pass a subjective test of the value you bring through the eyes of Twitches representatives -Twitch reviews each application carefully and decided if their content quality, community, and overall potential are worth elevating to a direct partnership.
However, it's not the end of the world if you don't get accepted. There are ways to earn on Twitch without partnering.
What Are the Requirements for Becoming a Twitch Partner?
The most visible difference between Twitch affiliate and partner status is in the difficulty of attaining each one of them. In fact, whenever you ask someone, "What is the difference between affiliate and partner status on Twitch?" the difference in how difficult it is to attain each status is the first thing that comes to everyone's mind.
While becoming either is no easy task by any means, partnership stresses a more challenging set of parameters through which prospective candidates are measured before a final decision is made:
Pros and Cons of Partnering Up with Twitch
Even if getting a direct partnership with Twitch is not your explicit goal, your success as a streamer already hinges on your content quality, networking, and the overall value you bring to Twitch – you might even quality for this position without even intending to!
If you are cut out to be a part of this exclusive club (there are only about 30,000 affiliates who have partnered up with Twitch in total), you can expect to get the following:
Twitch Affiliate vs Partner – Conclusion
Both of these programs used to have more differences between one another, yet as time went on, they become quite alike in terms of the benefits that they bring to an individual streamer. Yet when talking about Twitch affiliate vs partner differences, we can sum it up in a couple of short sentences.
Being an affiliate gives you the first taste of what Twitch offers to streamers who might want to dedicate themselves to the business. You get the chance to customize your experience, create your own community and earn money doing what you love!
Twitch partnership, on the other hand, ups the amazing benefits an affiliate enjoys and adds many great positives that can enhance your overall experience.
Up to the point that you can legitimately make a very comfortable living as a full-time streamer, which is why partner vs affiliate Twitch ranks are so important.
The main drawback you might encounter is the insistence on your content being exclusive on Twitch, which is explicitly pointed out for those who wish to form a partnership with Twitch.
You might say that the debates regarding Twitch partner vs affiliate status revolve mostly around the positives yet often fail to point out the higher levels of conduct that follow up with each status.
Partners are subjected to closer observation, and the agreement that partners have to accept is less prone to modifications compared to an affiliate who might be able to alter their relationship with Twitch with slightly more freedom.